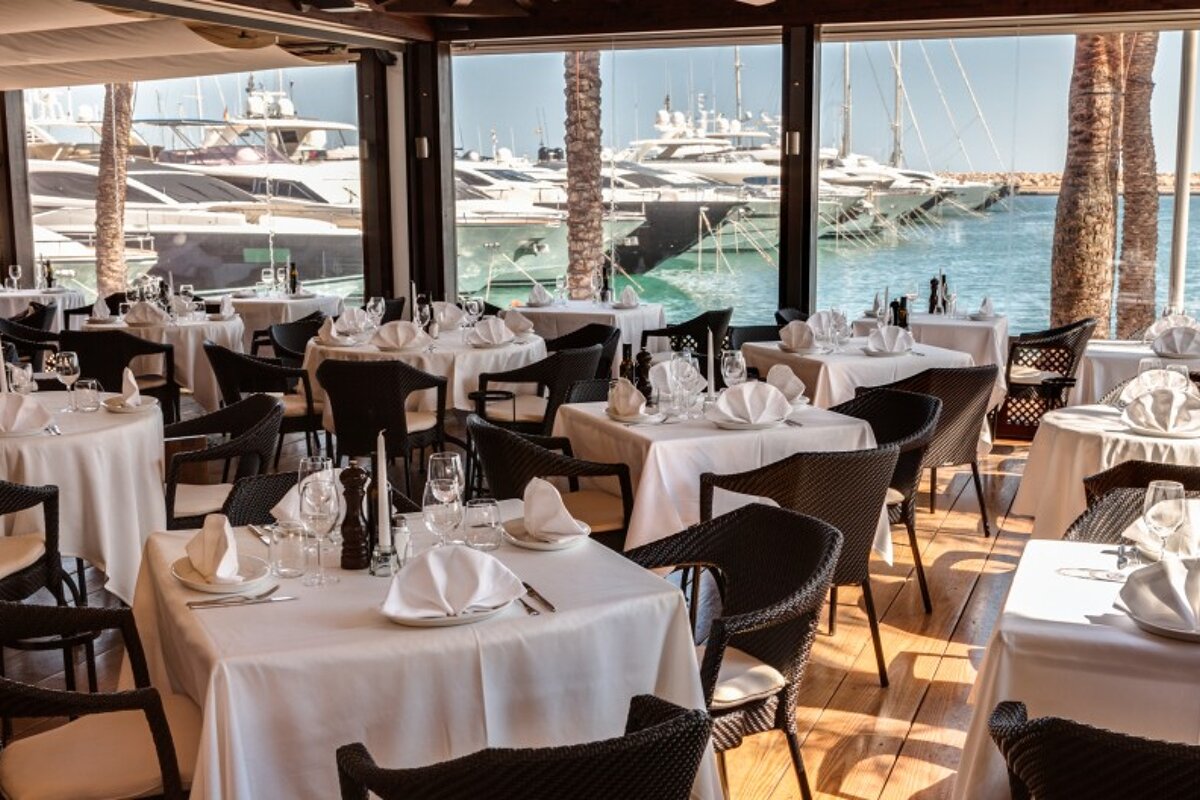 Flanigan Restaurant, Puerto Portals
An international menu set in the harbour of Puerto Portals
Flanigans is open every day of the year, and serves a wide variety of fresh seafood as well as seasonal meats fruits and vegetables, with Mediterranean & international influences.
They also offer private dining and catering.
Breakfast 09:00 to 12:30
Meals from 13:00 to 23:00
Worth knowing
They've been in business for over 25 years and have a chefs table from which you can enjoy the sea view - definitely worth checking out.
Visitor comments
"Super! Nice service, good food and a beautiful view. I recommend you book a table." - Trip Advisor
"Fit For A King! This is now the oldest restaurant in the port, the food is of the best quality and cooked to perfection. The menu offers both fresh fish, seafood and excellent steaks. The speciality desert is their apple pie but has to be ordered at the beginning." - Trip Advisor
"The apple tart is very 'especial'; thin, crisp, delicious and served with ice cream - lovely!" - Trip Advisor
Location