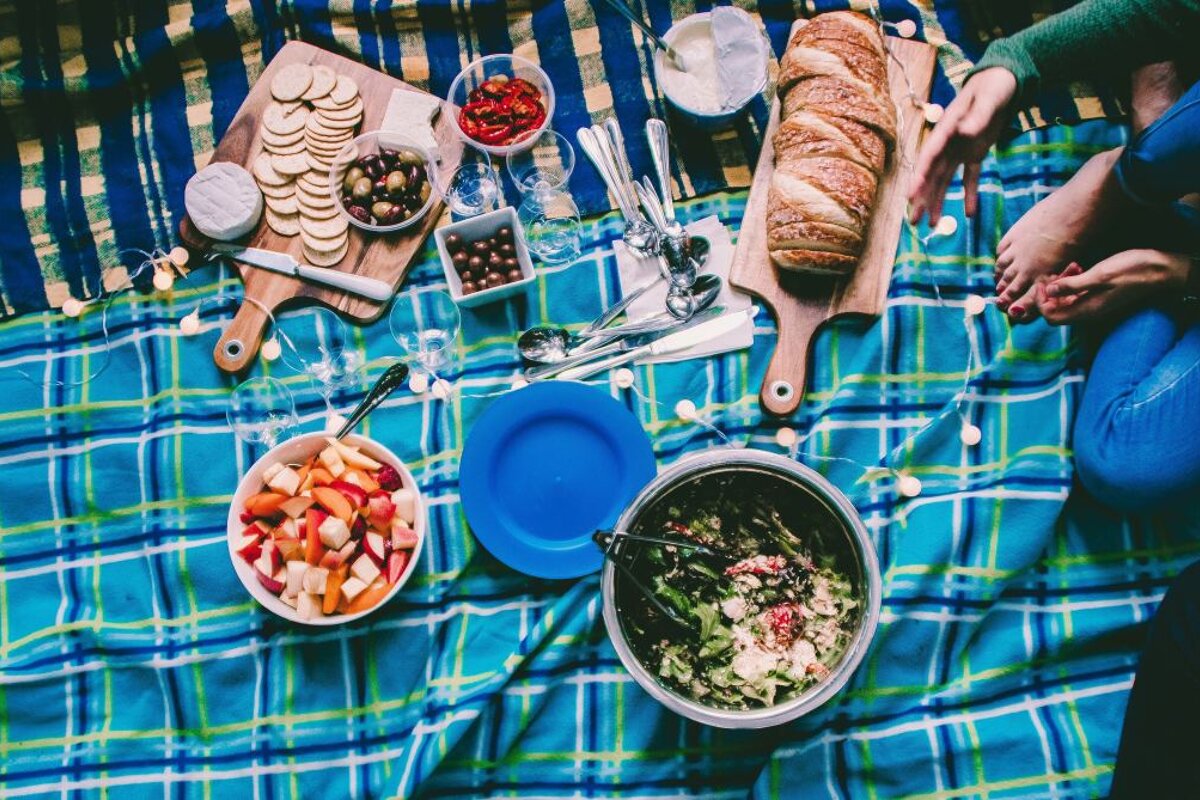 Perfect picnics spots in Palma
Picking the best spot for a picnic in Mallorca's capital city
Palma has perfect picnic weather and plenty of spots where you can enjoy an alfresco feast. Within the heart of the city, you'll find grassy refuges, benches shaded by sprawling creepers and further afield, a whole forest to explore overlooked by Bellver Castle.
Fill your basket with flavours from the island. Savour spiced sobrassada sausage, mature Mallorcan cheese, pickled guindilla peppers and cracked olives while you relax under bright blue Balearic skies.
Parc de Sa Feixina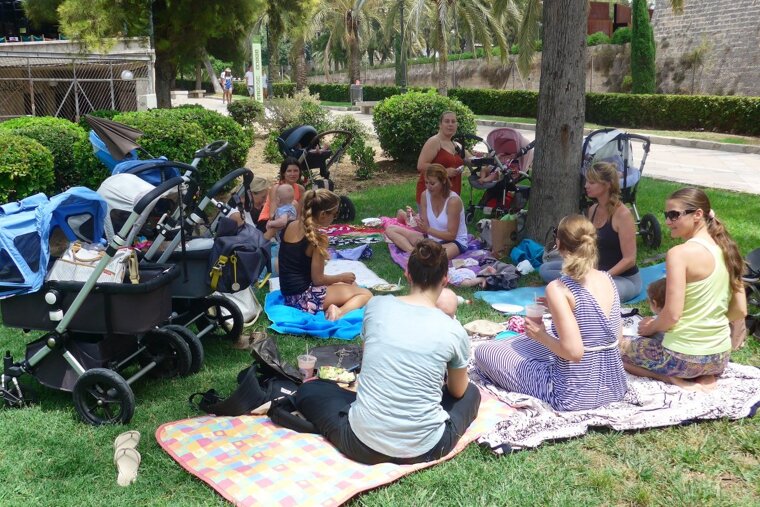 A small, pretty park between Es Baluard Contemporary Art Museum and the trendy neighbourhood of Santa Catalina. The top area is dedicated to children, with big climbing frames as well as a smaller enclosed park with springy seesaws for the littlest. On the opposite side, there are a series of benches under awnings of vines and creepers currently in bloom. A water fountain in the middle adds a peaceful soundtrack to this contemplative space. At the lower end of the park, there are strips of lush green grass. Here I came across a group of mothers and their children demonstrating just what a perfect spot it is to relax with a picnic with all the family. A café is available as a plan B if you forget the sandwiches at home!
Parc de Ses Estacions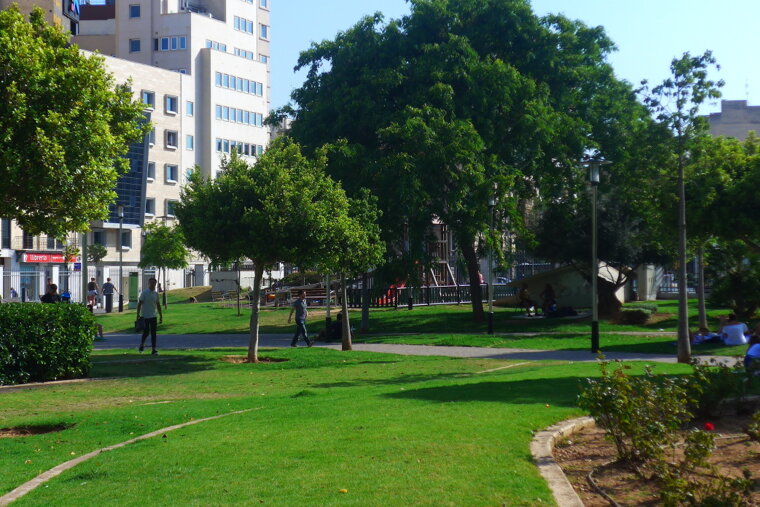 Stop and smell the roses at this busy park. Situated behind Palma's main bus and train terminal you might plan a break here around a day trip or after exploring the old town. The park has plenty of undulating, grassy areas perfect for lounging. If you don't have a good book, then sit back and enjoy watching the world go by along the main path that runs through the park. Leafy trees provide plenty of shade from the summer heat. There's a playground for the children and a water fountain to play in too. Across from the park, in Plaça d'Espanya, you'll be able to get all the ingredients for a Mallorcan picnic from the delicatessen Son Vivot. There are also ice cream parlours selling delicious gelatos to sweeten your meal.
Parc de Bellver
Immerse yourself in nature at Parc de Bellver. It's just on the border of Palma and is considered to be a forest rather than park. If you enter via Calle Polvorí you'll come across a spacious area with picnic tables immediately to the left and a ping pong table. Below this area, there's a playground with a climbing frame, a fun-looking zip line for young children and more picnic tables. Beyond this, the park gets wilder. You can choose your own path through the bushes. The higher you climb, the better the views. Not ideal for pushchairs. Don't expect lush green grass here either, the land is arid and a picnic blanket is a must if you want to stretch out in comfort. Bring supplies as apart from the café by the castle, there are no shops to supplement your picnic. This option is best suited to walkers, dogs, adventurous children and all lovers of the great outdoors! It's worth heading up to the castle after your meal as the views are stunning and entrance is free.
Parc de la Mar
For an impressive view of the Cathedral while you tuck into your outdoor refreshment, head to Parc de la Mar. The historic buildings and serene lake provide perfect scenery. You can either perch on the stone steps or lie out on the grassy areas. A popular site for events, there's always something interesting going on around here. There's also a café in case you underestimate your appetite. If you're ready to escape the heat, head along the old wall walk, Passeig Dalt Murada, until you reach a slope leading to another area of park. Here you'll find shade under the trees. Mallorca is such a family-friendly destination and like all the other parks, you'll also find a decent sized play area for children here too.
Palma City Beach (Can Pere Antoni)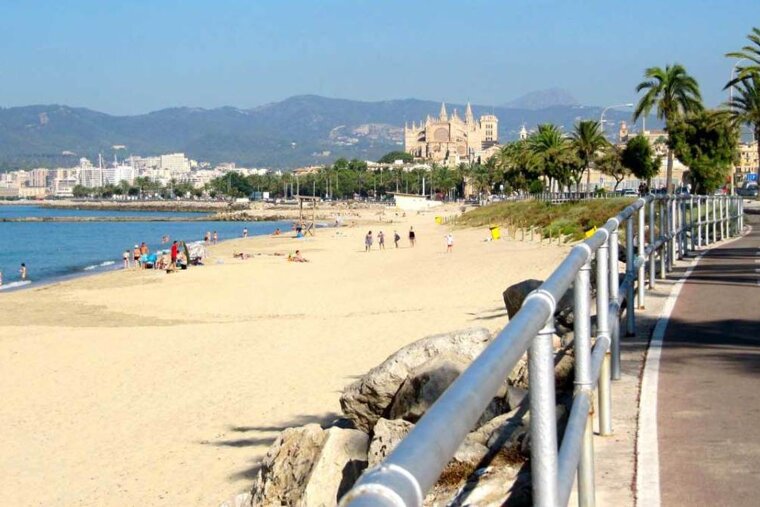 I'm sure it comes as no surprise, but the beach really is the most popular destination for a picnic in Palma. Locals head to Palma's urban beach found in front of the cathedral in their lunch break, after work or in the evening to unwind with friends over simple bites to eat and cold beers. If you're not worried about getting sand in your sandwiches then spread out your towels and enjoy an inexpensive meal with incredible ocean views. A potentially very romantic setting; bring a bottle of cava, watch the sunset and create a memory that you'll remember for years to come!
More inspiration...
Sometimes it's the simplest pastimes which make us feel the happiest. I wholeheartedly recommend sampling the delicious foods of Mallorca while enjoying the wonderful weather. Take as long as you need, there's no pressure to go anywhere fast. The parks are free and welcoming, the sunshine wonderfully reliable. If you'd rather just sit down on a restaurant's terrace, there's a lot to choose from in Palma.
...
For more from Emily, follow her blog.
Location