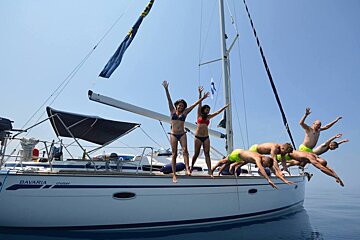 Top 10 Attractions in Palma de Mallorca 2017
What to see and do in Mallorca's capital this summer
If you're heading to Mallorca this summer, Palma, the island's capital, should be on your list for exploring. With a cosmopolitan atmosphere, an impressive gastronomic scene and plenty of places to see, the city is a must when visiting the island.
Palma's intense and long history, coastal location and mild weather mean that there are plenty of monuments, buildings, museums and street corners worth exploring as well as lots of activities to take part in. We've compiled our guide to the ten best things to see and do while you're here so you don't miss out.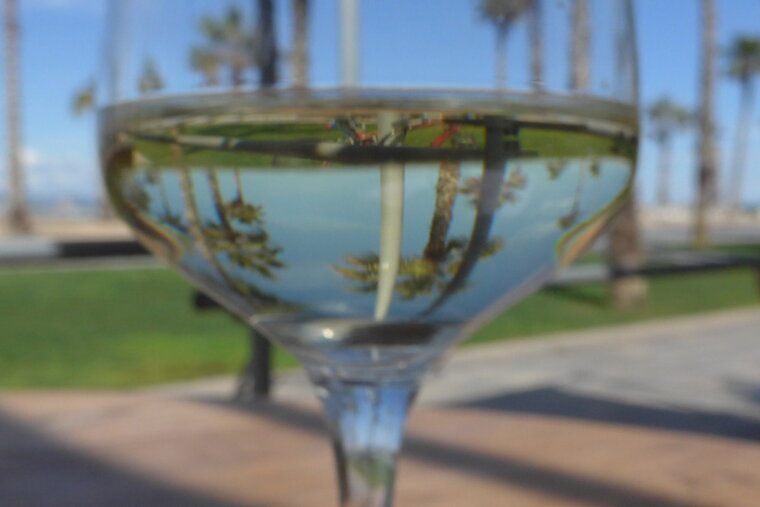 Paseo Marítimo
Lined with palm trees and an enormous harbour, Avenida Gabriel Roca (otherwise known as Paseo Marítimo) is the main road where Palma meets its beautiful bay. The avenue stretches for over 5 kilometres of coastline and boasts a popular promenade encompassing separate paths for cyclists, roller skaters and other wheels, away from pedestrians. If you've come to Palma to enjoy the sunny weather, take a stroll or cruise along the seafront on wheels whilst soaking up the sea air and impressive scenery. You are guaranteed to work up an appetite for the tapas and cañas later.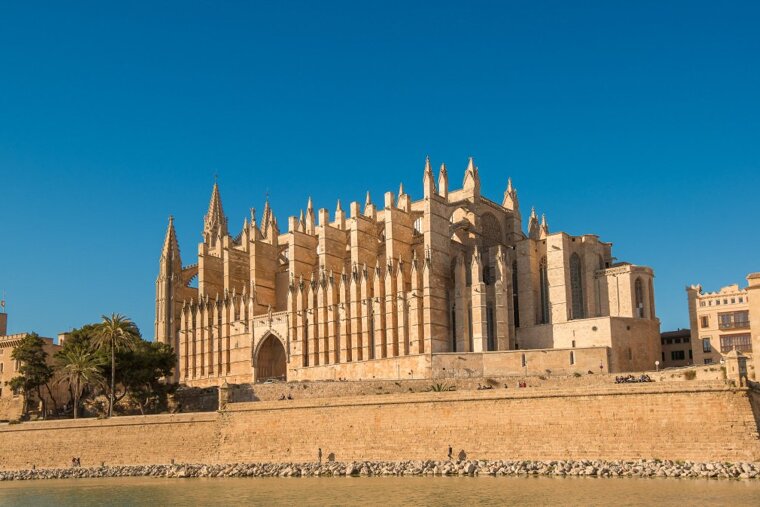 The Cathedral "La Seu"
Palma's stunning cathedral is an iconic landmark you can't miss on entering the city along its coastal road. Building works of this Gothic treasure began in the 13th century and went on for several hundred of years, with the most recent additions coming from Gaudí and Barceló in the 19th and 20th centuries. Go early to avoid the crowds and to witness the morning light streaming through the glorious stained-glass windows. Opening hours vary throughout the year, so be sure to check out their website for more information.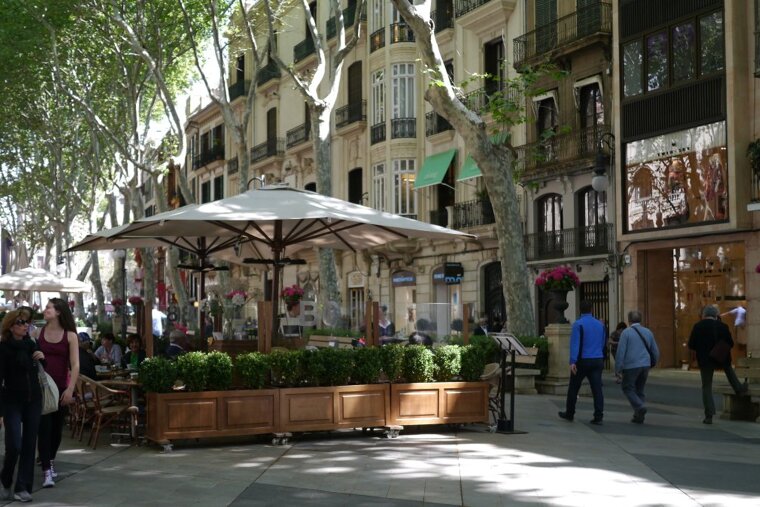 Shopping
Passeig des Born offers a sophisticated shopping experience thanks to top end international designers like Mulberry, Luis Vuitton and Hugo Boss alongside some of the most famous Spanish high-street brands like Zara and Massimo Dutti. In the bustling streets of Jaume III and Sant Miquel the list of shops is endless, with a mish-mash of high street designers and some beautiful boutique shops. There are also various department stores to be explored, El Corte Inglés and Rialto Living are the two biggest names in the city centre.
For a more cultural experience, there's plenty of traditional Mallorcan produce to get your hands on. Sweeten your afternoon with an "ensaimada", or pick up some "sobrassada", a soft cured sausage that is delicious on bread with a drizzle of olive oil and honey. The island is producing top-notch wine and olive oil, so be sure to sample some if you can. Mallorca is also famous for its fine leather goods, long-lasting artificial pearls and beautiful hand-woven baskets, so there's plenty of shopping to be done.
Boat trips
If you prefer to explore the coastline from a completely different angle, then why don't you take to Mallorca's waters on a boat trip? Book the popular catamaran excursion to Illetas, which leaves from Palma's harbour and includes a buffet service on board for 49€ per person. It's a great way to work on your tan whilst viewing the epic coastline. Alternatively, if you are a large group or willing to spend a little more, why don't you charter your own boat? With various options available at different prices, there is sure to be something to accommodate your needs.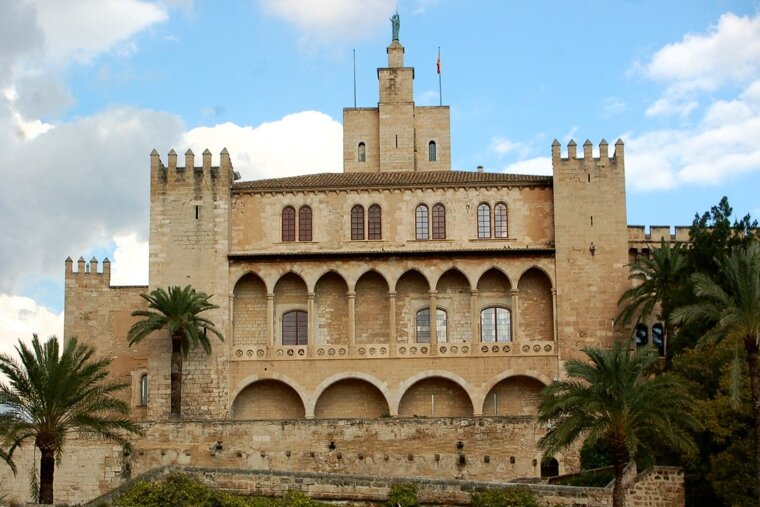 L'Almudaina Palace
The king's official residence, located next to the cathedral, is used for ceremonies and receptions. The Royal Palace of L'Almudaina was originally a Muslim fortress built in the 10th century and rebuilt after the Catalan conquest. Admire the tapestries and artefacts of times gone by and enjoy the panoramic views from the gardens.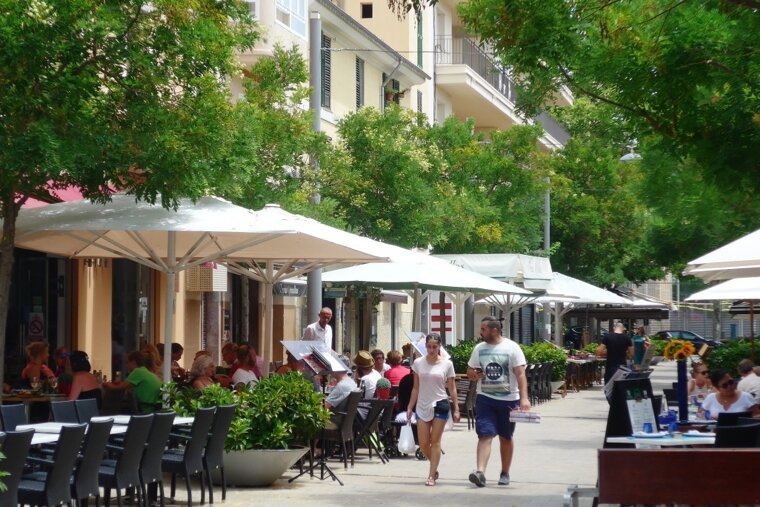 An evening in Santa Catalina
If you have spent the day in Palma's old town, then try the neighbourhood of Santa Catalina in the evening. With its authentic charm and lively atmosphere, it's a great place to spend a few hours indulging in some delicious food and drinks. This is the trendy area of town with some first class international and local cuisine which attracts a whole host of people from locals and expats to the jet-setting type.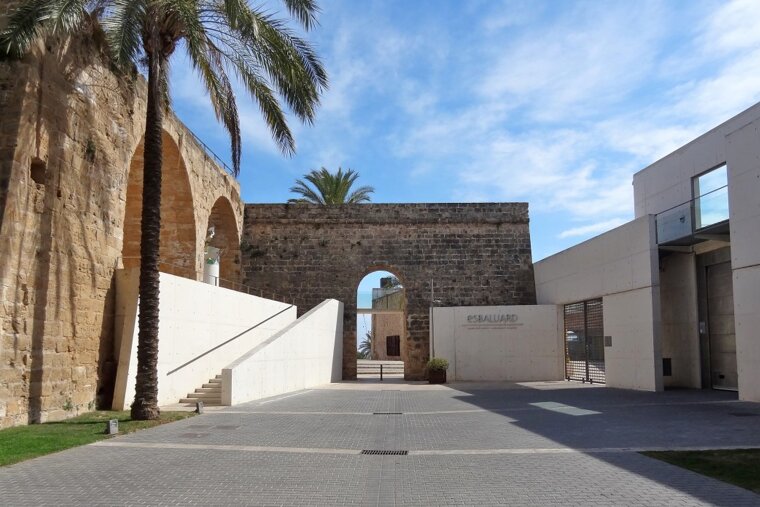 Es Baluard Contemporary Art Museum
In a beautiful 16th-century fort, the Bastion de Sant Pere, the Museum of Spanish Contemporary Art (also known as Es Baluard) is an oasis of calm on the busy pedestrianised street of Sant Miquel. Free to enter and, with a permanent collection which includes big names such as Picasso and Mirò, it's a wonderful place to take a moment and recharge your batteries. Don't forget to visit their rooftop bar and enjoy drinks with a view.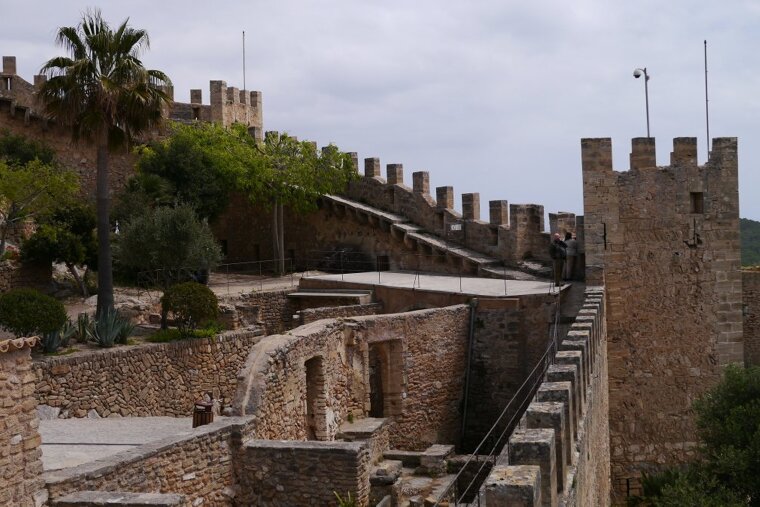 Bellver Castle
One of the few circular castles in Europe, you'll be rewarded for the vigorous climb up with spectacular views over the city and the Bay of Palma. If you're not keen on walking, then the Hop On Tourist Bus includes the site on its route. The castle features a small museum of Palma's history.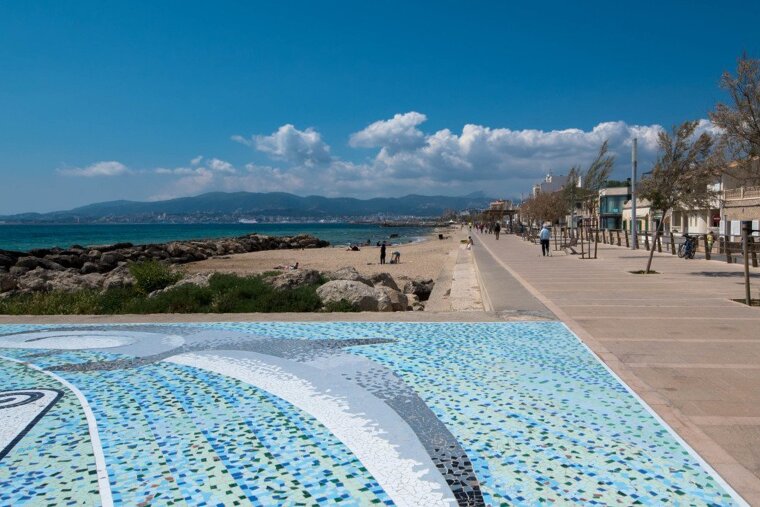 Playa
How can you resist the allure of Mallorca's idyllic coastline? Simply, don't! Catch the number 3 bus to Illetas for just 1.50€ from Palma's city centre and you'll find a tranquil sandy beach in a picturesque town less than half an hour away. Alternatively, hire bikes and head east to the beaches of Portixol, Molinar and Playa de Palma. This is a popular activity for all age groups wanting to get out of the city and explore the coastline full of beautiful scenery and superb restaurants.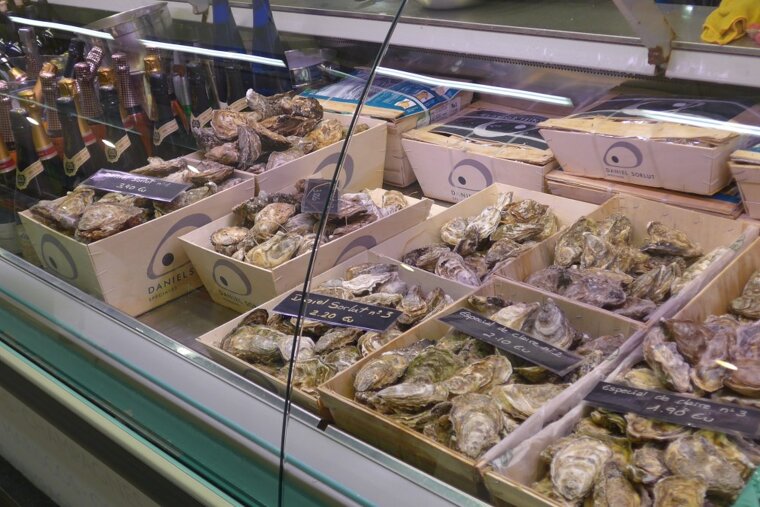 Champagne & oysters at Mercat de L'Olivar
L'Olivar is a vibrant market offering a mouthwatering array of fresh seafood, meat, fruit and vegetables. A little pricey for a weekly shop, but definitely worth stopping by to give your taste buds a treat. Why not try some lemon and tabasco covered oysters and a glass of chilled fizz? Take the weight off your feet and indulge in some people-watching while you enjoy the freshest tastes from the island.
More inspiration...
You can read more about Palma de Mallorca, including nightlife and where to stay on our Guide to Palma page... and don't forget to book your hotel in the city!
Location