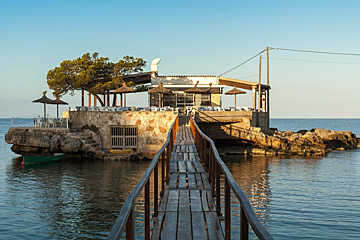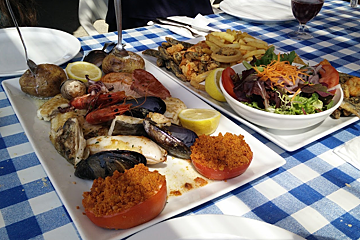 Illeta Restaurant, Camp de Mar
Seafood at a stunning seafront location
Built on a small rock just off the coast on Camp de Mar beach, this restaurant offers breathtaking sea views from within the sea.
They serve delicious seafood and fish, as well as other local and Mediterranean specialities like paella, grilled meat and refreshing sangría.
Open every day from 10:00 to 00:00. Booking is recommended.
Visitor comments
"We took a couple of evening meals here. Lovely food in lovely surroundings, plenty of seafood and fish options. The meals were reasonably priced, but I recommend you book in advance as it was always busy the whole week we were there." - Trip Advisor
"We ate at this restaurant a couple of times during the day lovely food in a great location if you require an evening meal best to book as it gets really busy." - Trip Advisor
"Brilliant restaurant. Do not have a bad word to say. One of the best seafood restaurants we have visited." - Trip Advisor
Location