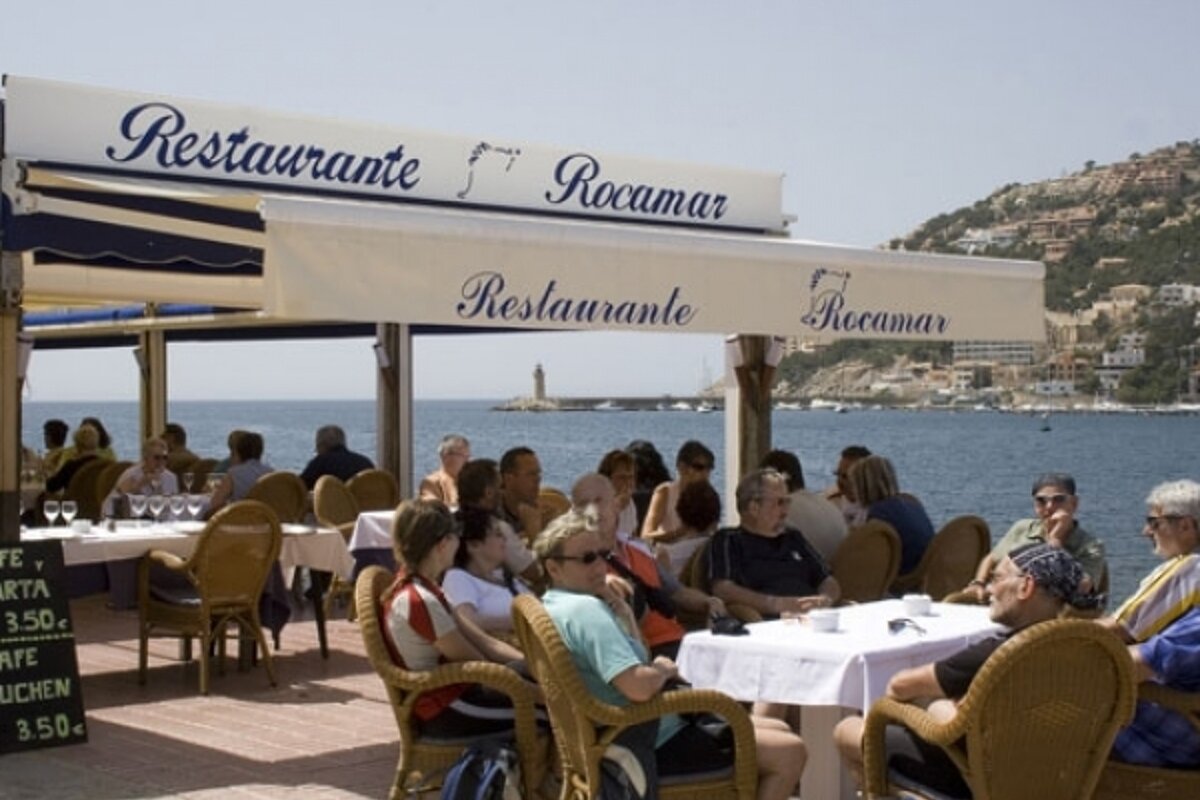 Rocamar Restaurant, Puerto Andratx
Fish Restaurant in Mallorca - on the waterfront with fantastic views
Rocamar specialises in fresh fish and seafood. Enjoy your perfectly cooked fish on a large terrace with panoramic views of the harbour.
Enjoy exceptional seafood dishes or traditional Spanish cuisine with exotic cocktails or great Spanish wine. A truly romantic experience during sunset and a great place to go for wonderful sea views with friends and family.
Winter hours: from 12:00-22:00.
Visitor comments
"Perfect setting overlooking the water and boats coming into Port d'Andratx. There is an abundance of daily caught fish and seafood to choose from." - Trip Advisor
"Great location,with lovely views and comfortable seating, spacious and well designed. It all offers some the best and most delicious seafood ,fish and paellas on the island. Good service, nice relaxed ambience and great wines too." - Trip Advisor
"Lovely place to come to watch the sunset. Consistently good food, especially if you like sea food. The restaurant has been in Andratx for a long time so they know how to produce good, local fresh food." - Trip Advisor
Location