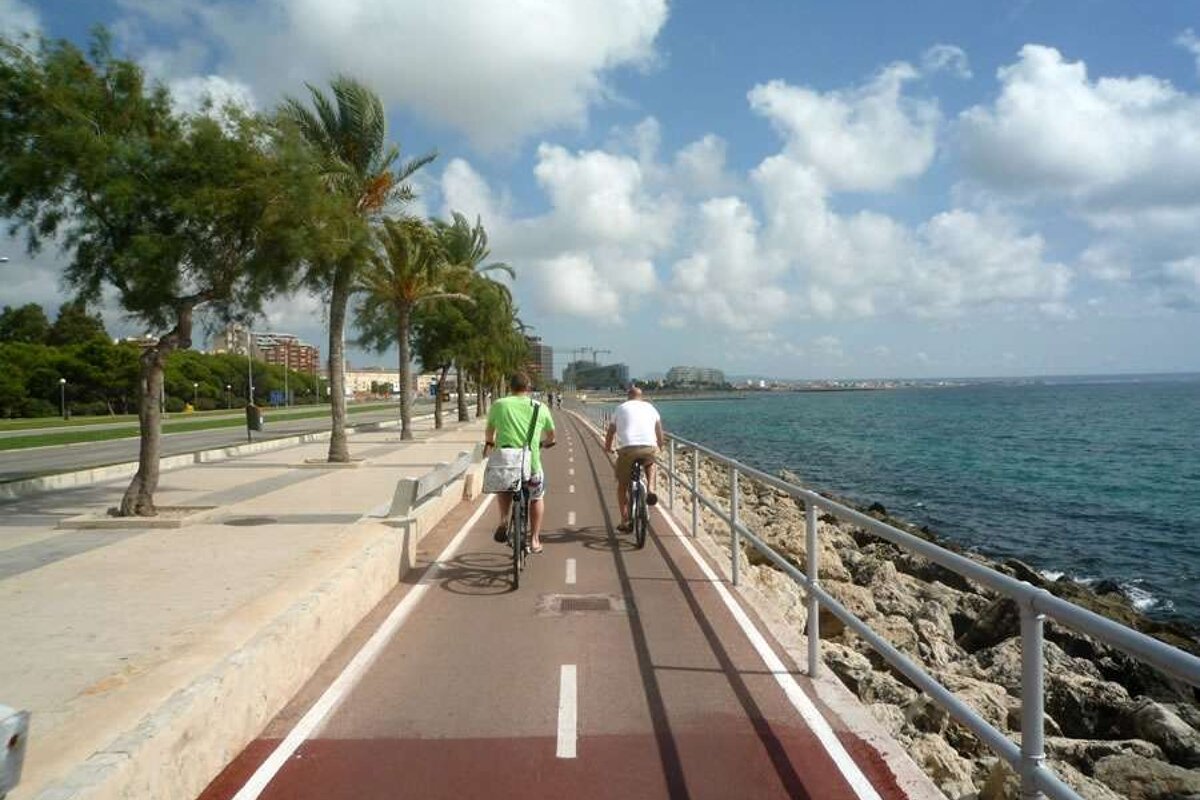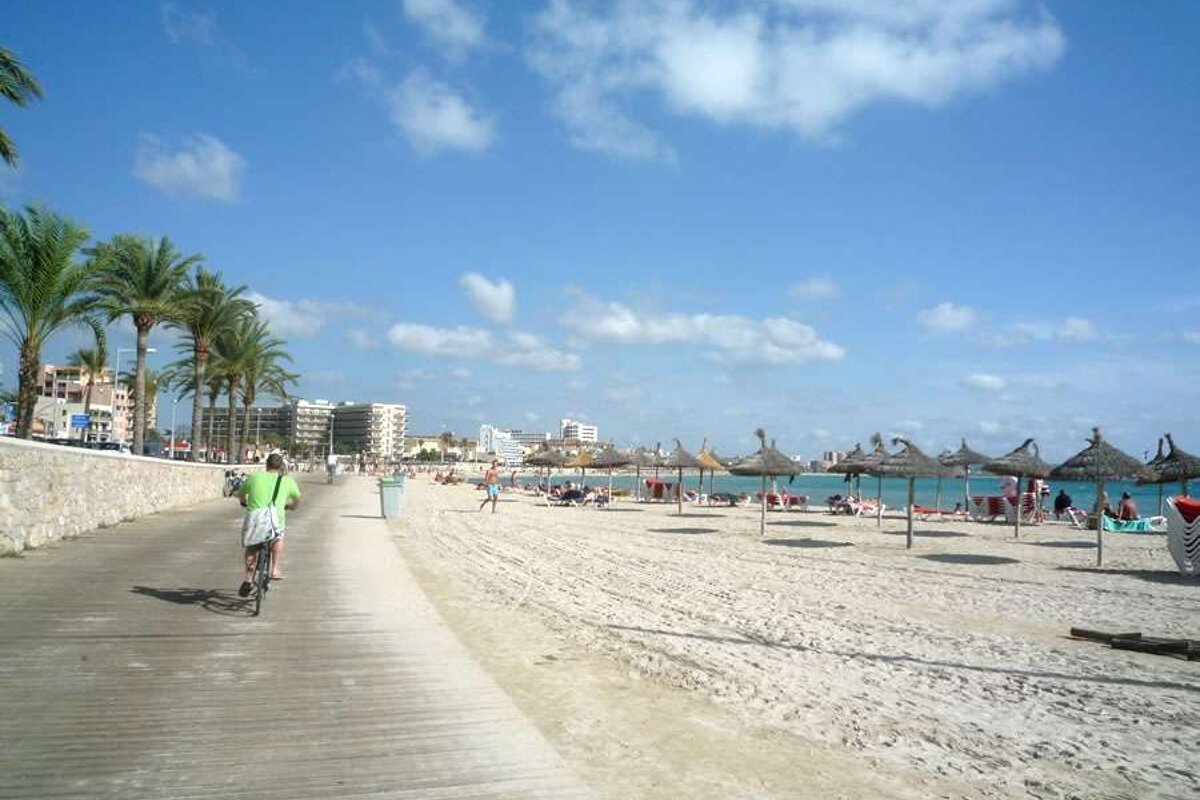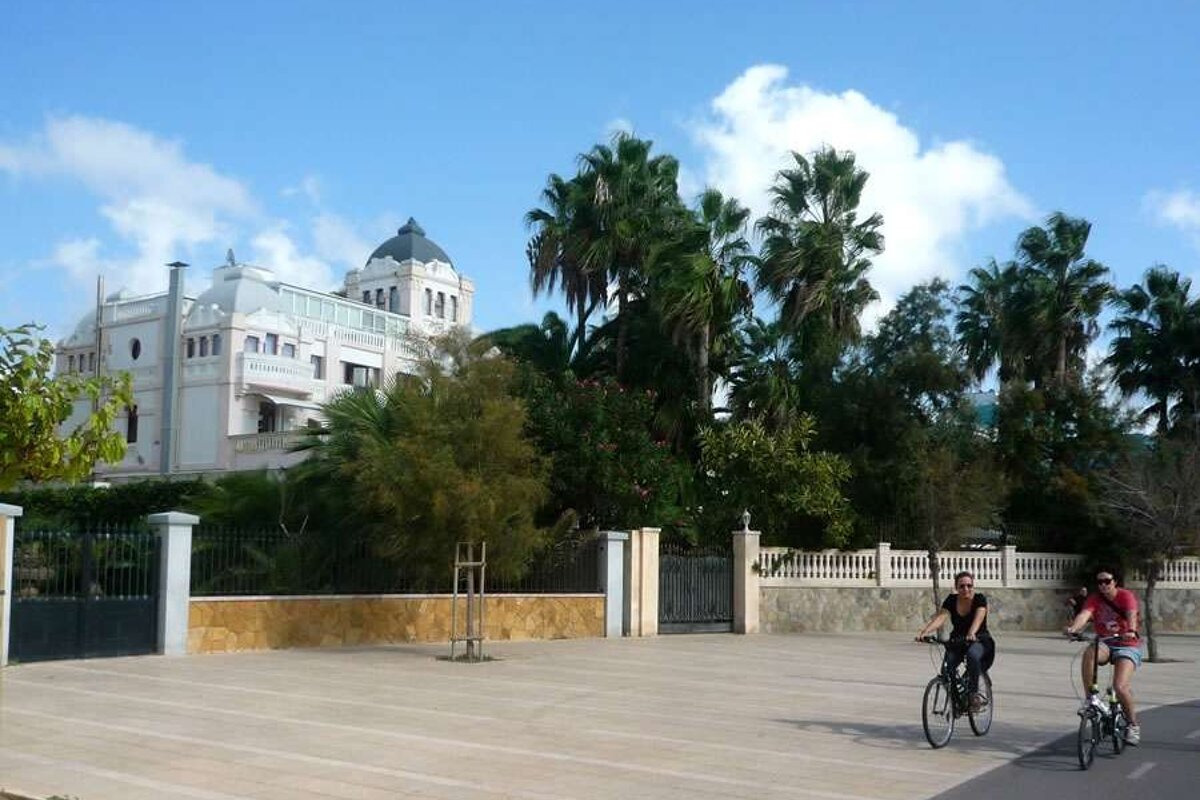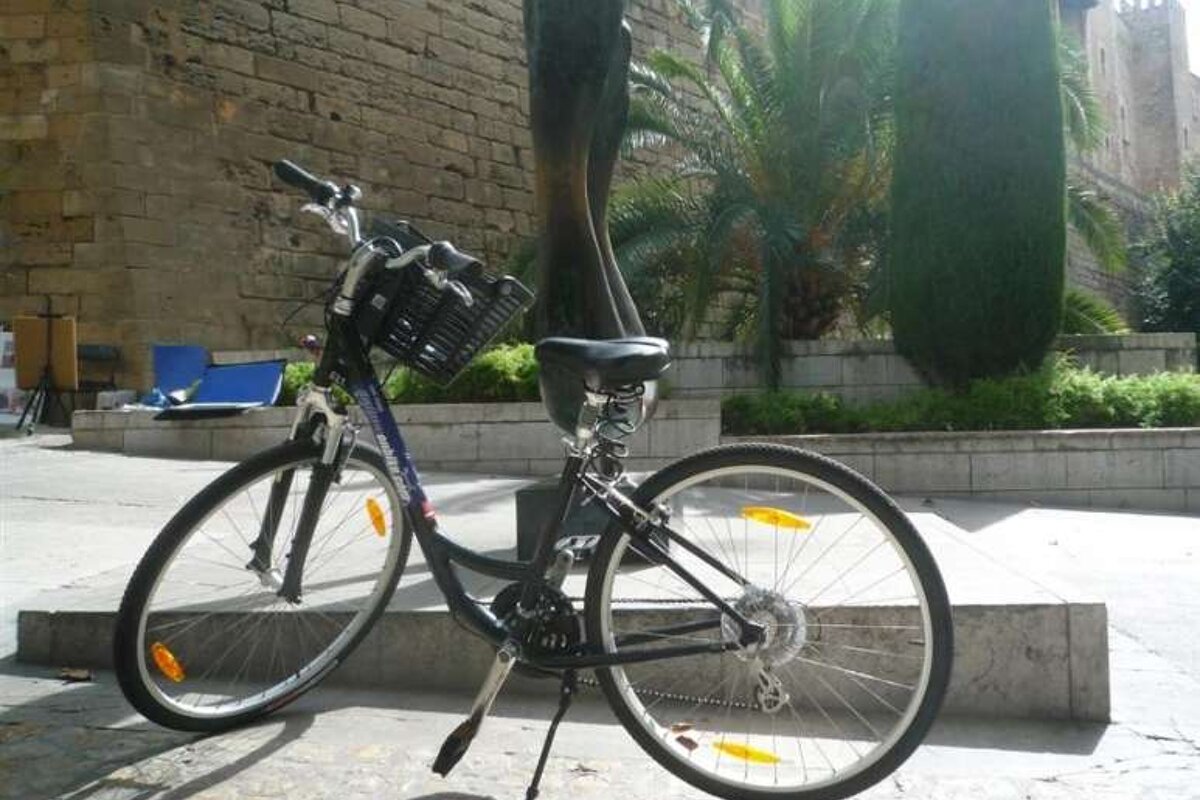 Bike Hire Review in Palma de Mallorca
Cycling Along the Waterfront in Mallorca
Another sunny Sunday in Palma, and The Frenchman, James and I were sitting with our feet up in our little flat pondering on what we should do for the day.
The Frenchman, as ever, was worried only about what we would be doing for lunch. James was more interested in being active, and I was just happy to make sure we didn't spend all day indoors.
So the suggestion of hiring some bicycles from one of the cycle hire shops close to the cathedral was one that actually suited all three of us.
"Just as long as I don't have to wear those shorts. I am not wearing the shorts!" Said James, concerned that the reputation he had been trying to spread that he was a shark swimming explorer might be lessened by a tight little lycra number.
The reason that many cycle hire shops exist in Palma is that the city is blessed with a (flat) 10 mile cycle path that follows the coastline from the cruise terminal at one end of Palma, all the way east to the beach resort of S'Arenal. The Frenchman groaned a little bit, saying that as we weren't in France there was no need for a "Tour de...", but we cheered him up with the promise of a lavish lunch en route.
We chose the aptly named Palma on Bike company, who have two shops - one on Avenue Antoni Maura, just across from the cathedral, and another further down Gabriel Roca towards the marina. Open from 10am every day, you can rent an assortment of bikes (city, mountain & road bikes) that have varying levels of comfort. You can also rent helmets, and the bikes can come with a basket and locks - tandem bikes are also available. Note that the shops are shut between 2pm & 4pm, but then are open until 7pm.
The Frenchman opted for a slick model with a racing saddle, whilst James and I chose the more forgiving 'city comfort' bikes which had large saddles that could have accommodated a hippo's bottom. Being the token girl, I was awarded the bike with the basket which was promptly filled with all the locks, water bottles, wallets and keys. There were a number of remarks about Mary Poppins and E.T and once the boys had exhausted as much ridicule from my basket as they could we set off.
The marine promenade cycle path starts around 50 metres away from the shop, and so we only had two roads to cross (albeit quite busy ones) before we could enjoy traffic-free cycling.
The cycle path runs right along the coast, and it is a real joy to ride along with the sea on one side and the splendid gothic cathedral on the other. The path here is quite narrow, and you have to be on your best non-wobble behaviour when passing other cyclists. Fortunately, this does not happen very often, so you can wiggle your way down the route enjoying the sights rather than having to overly concentrate.
From Palma to S'Arenal, you pass by several beaches and beach clubs, so it's easy to stop for a rest or a swim. We chose to stop in the little fishing village of Portixol. Although only a couple of kilometres from our starting point the boys demanded sustenance for our journey.
"Athletes like us need a careful blend of carbs and protein before taking on a challenge of this magnitude." Proclaimed the Frenchman.
So we parked up outside a little café called C'an Punta and took a table on the front terrace. Several plates of tapas and a couple of mojitos later and we were ready to totter back on to the cycle path.
From Portixol, the cycle path widens and takes you to Ciudad Jardin, which also has plenty of bars and cafes for refreshment stops (and a lovely beach). After here, you cycle through some more rugged countryside at the end of the airport runway, and pass underneath the airplanes taking their holiday makers home. Then you cycle through Cala Estancia and arrive at the beginning of the massive stretch of sand known as Playa de Palma. This glorious beach is made from golden-white sand and is lapped by clear blue green seas - no wonder it's popular, and is of course the reason for the creation of the built up resorts of Can Pastilla and S'Arenal.
The cycle path continues into S'Arenal and this is where we chose to end our Sunday afternoon ride. Not being a regular cyclist, The Frenchman was beginning to regret his choice of a racing saddle while James and I rather smugly said how comfortable our saddles were and then refused to swap with him.
S'Arenal is filled with bars, cafes and kiss-me-quick shops stocking towels with page 3 girls on them and inflatable pool toys. Not overly impressed with the shopping options or the cafes serving traditional German food we simply turned round and followed the path back to Palma. It doesn't take long if you don't stop - maybe 45 minutes at a leisurely pace.
Bicycle hire will cost you around €15 for a whole day. It really is one of the best ways of exploring a little bit of the coastline around the Palma. Note that these bike hire shops are not the same as the Palma 'free bicycle' scheme 'BiciPalma', (similar to London's Boris Bikes), which is for residents use only.
The sights in Palma itself are pretty much concentrated in one area so we wouldn't recommend hiring a bike for this purpose (the exception being Bellver Castle which, being perched on top of a hill, provides bike riders with a bit more of a challenging climb). But if you are staying in Palma and want to try a few of the beaches out of the city, then hiring a bike is the nicest way of reaching them. Provided your saddle is comfy.
Go to Cycle Hire Shops in Mallorca.
Location