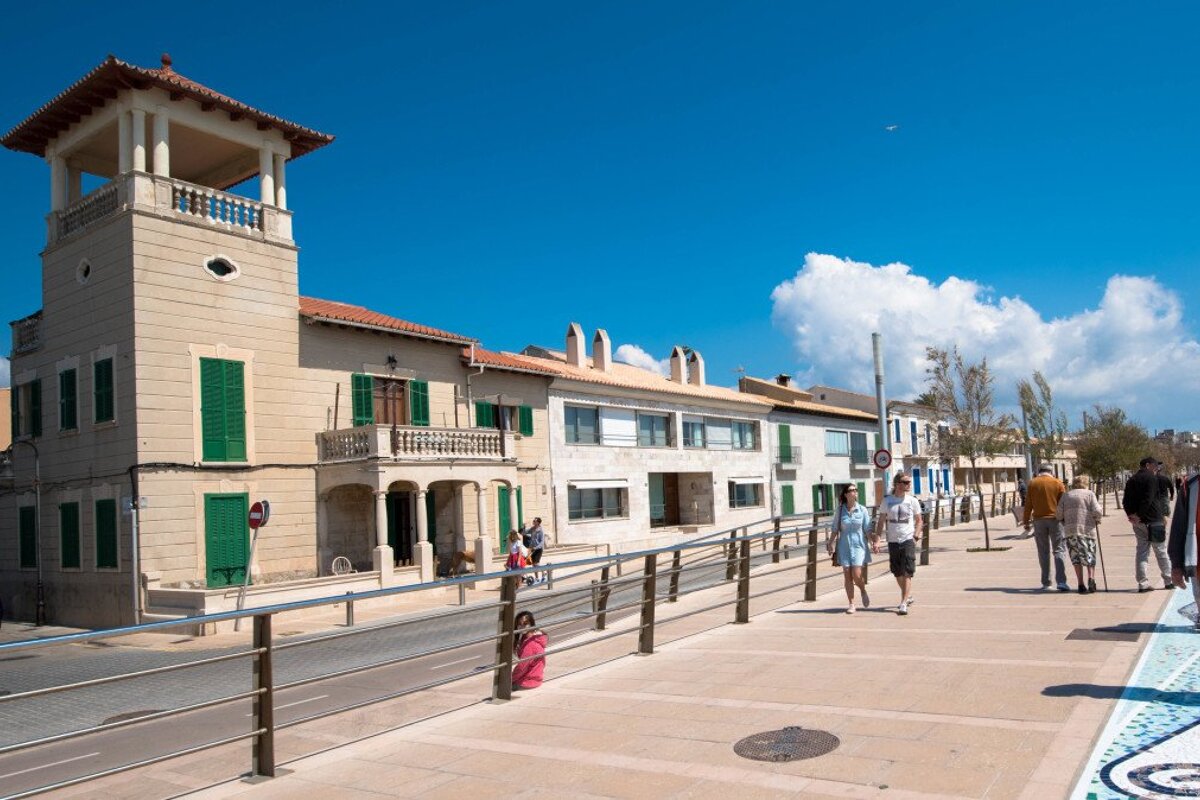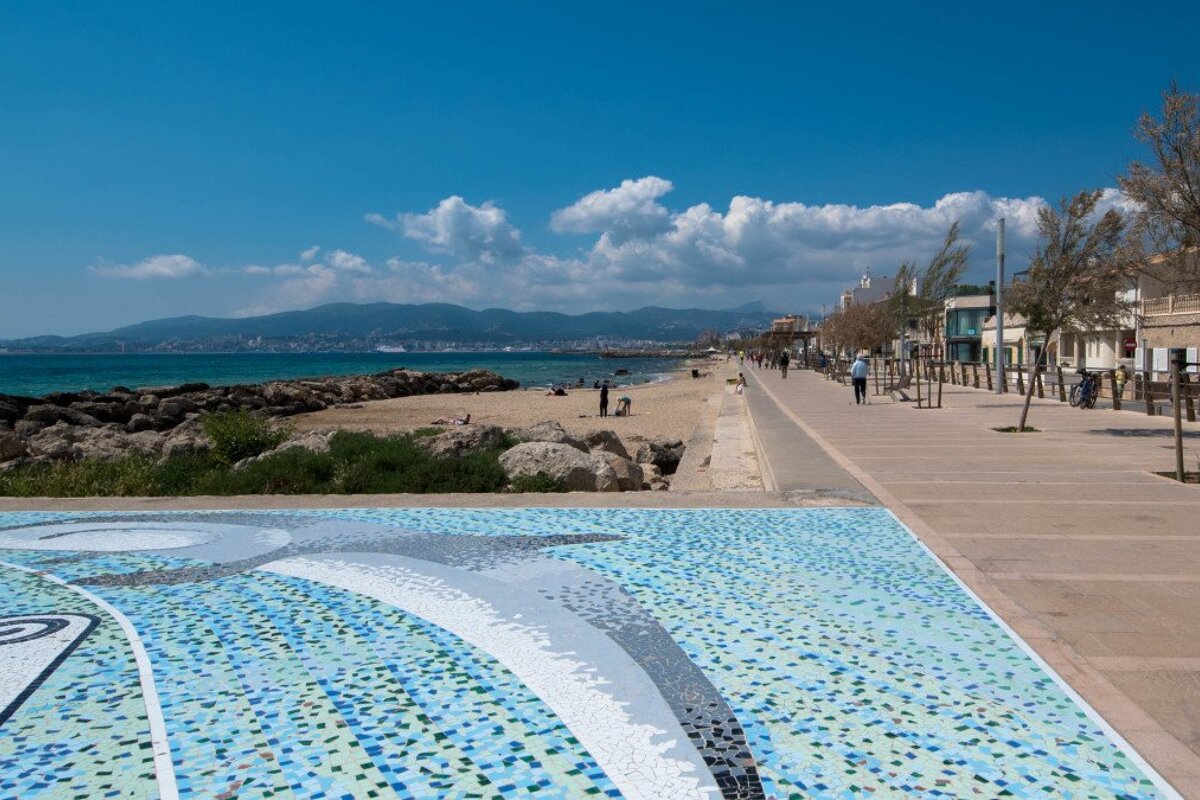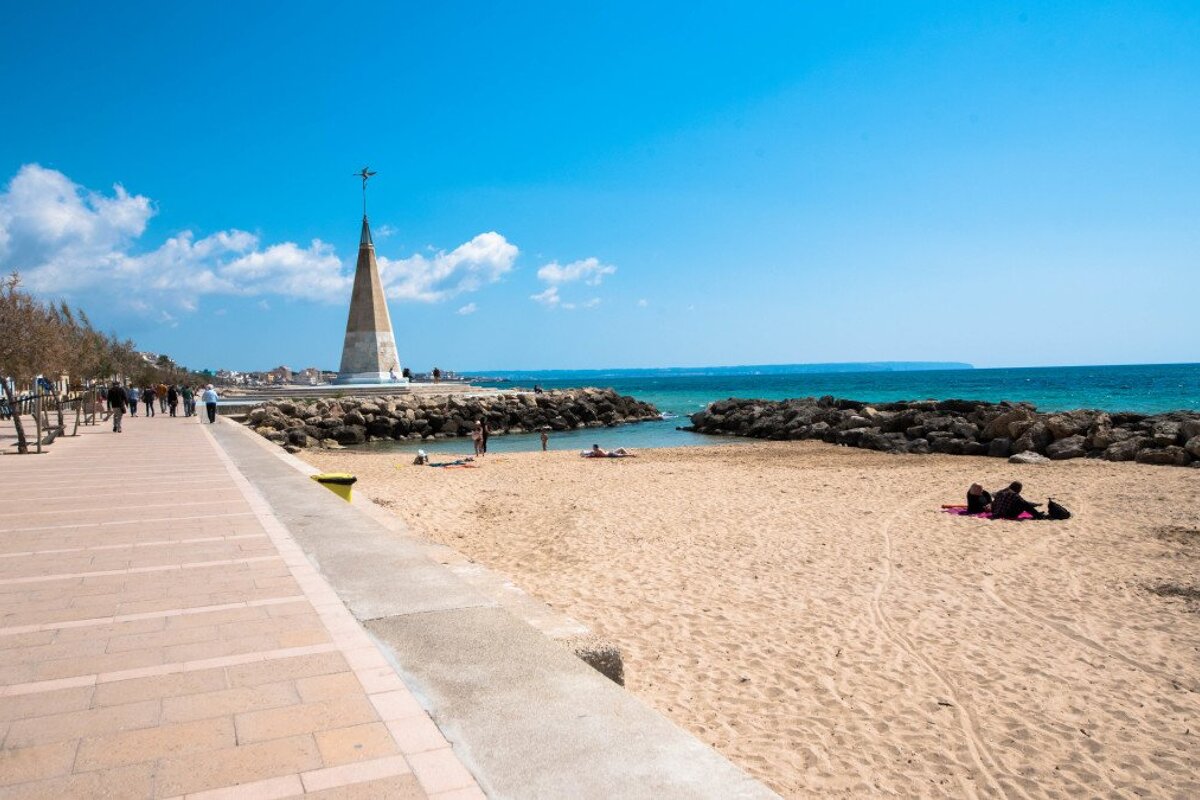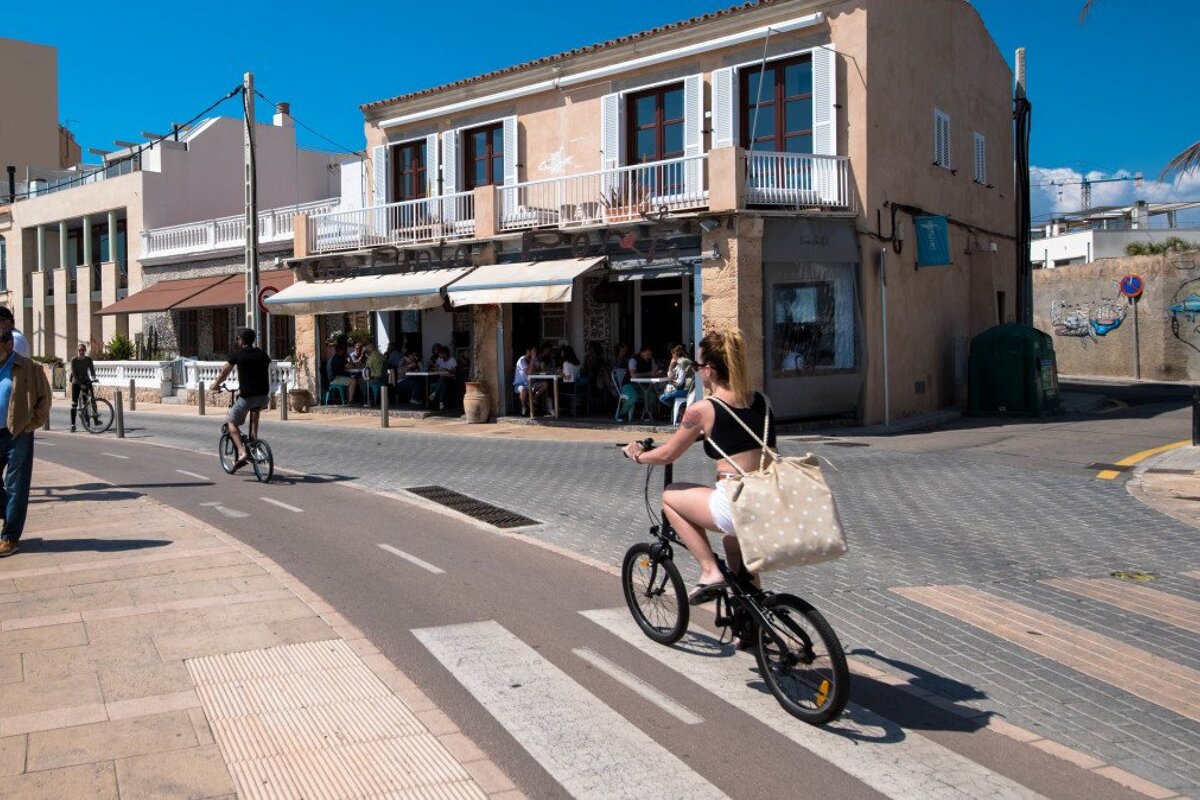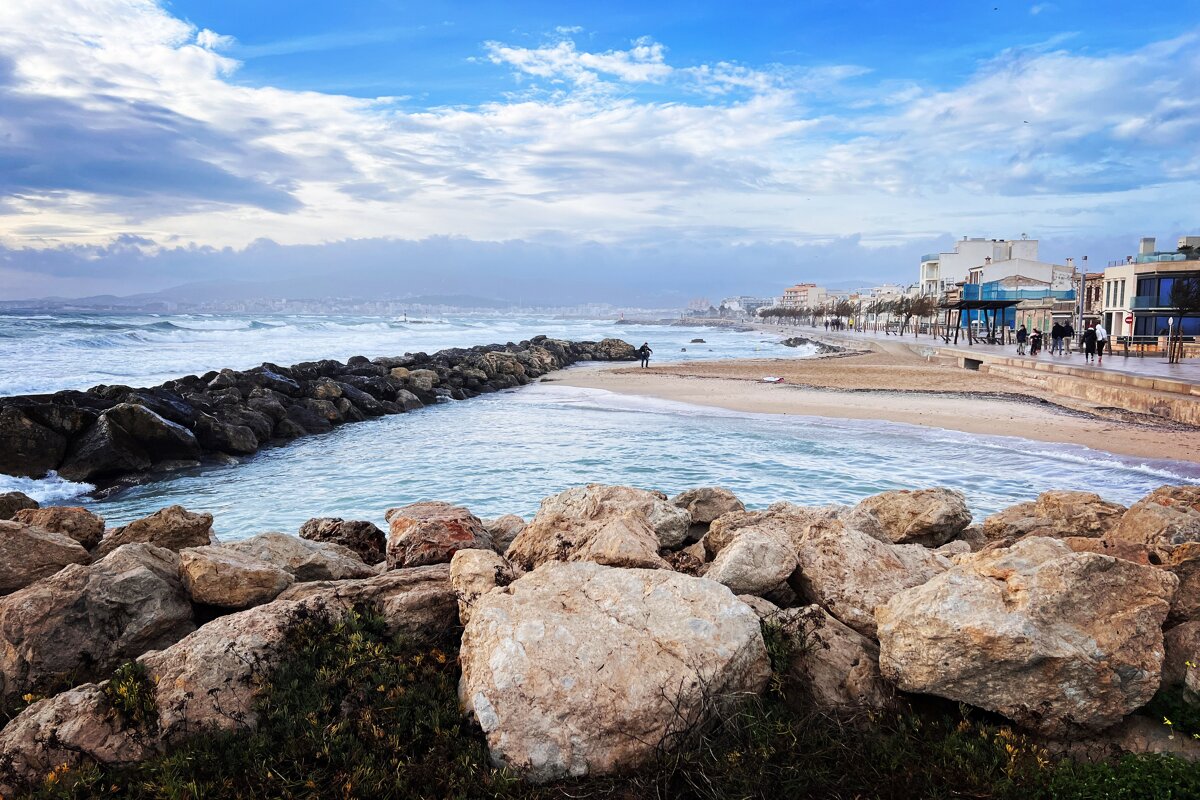 Portixol, Palma de Mallorca
Portixol, together with Molinar, are trendy suburbs of Palma
The former fishing villages Portixol and Molinar, like many neighbourhoods on the outskirts of Palma, have experienced a bit of a renaissance in recent years. They have transformed from quiet fishing villages into some of the trendiest areas in the south-west of Mallorca. Their main attractions include a long stretch of beach, a beautiful promenade and a boho vibe. That's before we even get started on the great selection of restaurants, bars and hotels servicing the area!
Portixol, being closer to Palma, has moved up the ranks from being "up-and-coming" to cool in its own right. Head straight for the seafront, where former fishermen's cottages have been converted into state-of-the-art homes selling for millions of euros. Along this same promenade, there are some wonderful contemporary bars, cafes and restaurants which bring in people from far and wide. Conveniently located just a couple of kilometres away from Palma's cathedral, Portixol is away from the hustle and bustle of the city centre. However, it is easy to walk or cycle to the capital's old town via the dedicated traffic-free promenade which affords fantastic views of the sea.
Moving further east toward the airport, the area diffuses into Molinar. Portixol and Molinar meet each other and there is no sign to say where one ends and the other starts. Nevertheless, there is a slight difference between the two. Molinar has now been flagged as the "up-and-coming" area and it is reaping the rewards of its recent revamp, as we see property prices rise and new restaurants creeping in.
There is not really a town centre in Portixol or Molinar as their main attraction is the seafront. However, you will find a supermarket, the odd shop and a few cafes along Carrer Llucmajor, which runs a few roads back, parallel to the shoreline. The motorway behind these areas and one-way system implemented in the villages and along the seafront have kept motorised traffic to a minimum. In fact, most people tend to cycle, skate or run along the promenade where a number of cafes and bars offer an ideal place for those who prefer to take it easy.
In recent years, affluent expats have flocked to the area, particularly British, Swedish and German who have bought up some of the hottest property on the coastline. Even so, its full-time residents are still very much traditional Mallorcan. There is a wonderfully relaxed atmosphere here, which attracts many who just come and soak up the stunning coastline scenery and admire the traditional buildings that have been tastefully refurbished. The area appeals to all ages, you will spot twenty-somethings all the way through to the retired strolling along the promenade enjoying the scenery or sitting in the seafront restaurants dining al fresco style.
Beaches in Portixol (Beach Resort)
The beaches in and around Portixol and Molinar have not been massively commercialised to tourists like many others on the south-west coast which means that these neighbourhoods retain much of their traditional charm. On fiestas and bank holidays, you even get to see some pretty special Spanish parties taking place here, where large families and friends gather with their picnics.
Portixol Beach
Portixol sports a small sheltered beach in the bay just east of its port. It is far calmer than Palma's urban beach, Can Pere Antoni, located just on the west side of Portixol. This area also boasts some of the most popular restaurants and bars along the seafront which means it can get busy in the peak summertime but also creates a wonderful bustling atmosphere.
Molinar Beaches
Travelling east from Portixol, there's also a long narrow stretch of sand lining the promenade all the way through Molinar territory which provides a more private beach setting. Further east towards the airport, this narrow beach opens up to a large sandy beach known as Ciutat Jardi (or Ciudad Jardin) which embodies sun loungers and parasols, ideal for sun worshippers keen for a more comfortable beach experience.
Events in Portixol (Beach Resort)
The Nit del Foc, celebrated in June, is one of the biggest nights of the year in Portixol and Molinar. The beach is beautifully lit by candles and tea lights, and people bring big picnics to enjoy the midsummer evening.
Things to Do in Portixol (Beach Resort)
Whilst there has been an influx of cosmopolitan residents and some new restaurants have opened up, the area isn't built for tourism like many of the other tourist hot spots on the island. This is part of its charm!
The main attraction here is the pedestrianized boulevard that stretches from Palma's Paseo Maritimo all the way through to the tourist resort of El Arenal, at the other side of the airport. It mounts up to a solid 12km in total, making it a hot spot for cyclists, runners and skaters.There is a large choice of cycle shops to choose from in and around Portixol and Molinar; Berganti Bikes, Palma on Bike and Nano Bikes are just some of the many places to rent a bike. City bike, mountain bike, single speed – you name it, they'll have it.
Café culture is also big on the seafront promenade, although the keen athletes passing by might tempt you to get your active gear on for a run or cycle!
Dining in Portixol (Beach Resort)
Portixol and Molinar both offer a good selection of eateries, with the very best spots taking pride of place on the seafront. An assortment of cuisines is available, from tapas and Spanish seafood to Italian and more modern Asian fusion. Each provides the perfect opportunity to dine in a relaxed setting with terraces overlooking the beach.
Restaurants in Portixol
Restaurante Portixol within the Portixol Boutique Hotel is one of the more upmarket establishments in the area. It excels in all ways, from impeccable service through to delicious food with a Mediterranean theme running through its veins. Blau Resto Bar is a great spot to pick up some decent tapas at reasonable prices. It also offers some of the best panoramic views over the promenade and the seafront. This means its terrace is also a bit of a sun trap and gets pretty busy all throughout the year; we would highly recommend booking to avoid disappointment! Cocco is an extremely popular Italian restaurant, people will travel from far and wide to enjoy their pizza, pasta and salad dishes. Washed down with an Aperol Spritz whilst watching the sea, what more could you want?
Restaurants in Molinar
Further into Molinar, the quality of restaurants doesn't waiver. Restaurante el Bungalow is a traditional seafood restaurant with an Ibiza-esque vibe. Its whitewashed building is set directly on the beach. Restaurante Villa de Mar is one of the newer establishments in the area and certainly stands out for its modern décor. The food is international, definitely a crowd pleaser.
Nightlife in Portixol (Beach Resort)
Portixol and Molinar are sundowner destinations, rather than big nights out. They are the perfect spot to enjoy a cool beer or to share a bottle of wine after a stroll along the promenade. Prosecco, right on the promenade, provides the perfect pit-stop. Travelling around the far side of the port, on the way back to Palma, you can enjoy the beach club vibe of Nassau Beach. For some late-night partying, hop in a taxi to Palma.
Hotels in Portixol (Beach Resort)
The Portixol Boutique Hotel is a small luxury hotel in Portixol harbour which perfectly combines the old traditional style of the marina with contemporary features and comforts. Its location means it has the best of both worlds, it embraces the relaxed vibe in Portixol but is within easy walking distance of Palma's city centre. One of the latest additions to the hotel portfolio in the area has come from the global Melia Hotels enterprise. Melia Palma Bay has been designed with Scandinavian-style rooms and has all the luxuries of a large scale hotel including restaurants, a gym, a spa and a rooftop pool with epic views of Palma Bay.
How to get to Portixol (Beach Resort)
By car
Portixol and Molinar are just over a 5-minute drive from the airport. Hop on the MA-19 towards Palma and get off at the Camí Vell de Llucmajor exit. You will find yourself travelling parallel to the motorway but can nip off down one of the little roads to the seafront in Portixol and Molinar. A word of warning, parking on the seafront can be a bit of a nightmare, especially on Sundays and during peak summertime.
Public transport
There are direct EMT buses travelling to and from Palma from Portixol and Molinar. Catch the number 15 or 30 which usually take 20 minutes unless traffic is particularly heavy. Bus number 1 stops near the Melia Palma Bay hotel, almost opposite Portixol. However, with luggage, we would suggest a taxi which is about 15€ from the airport.
Location
Portixol (Beach Resort), Mallorca