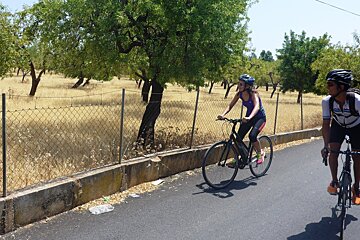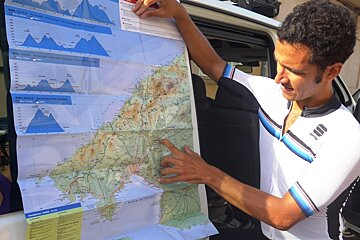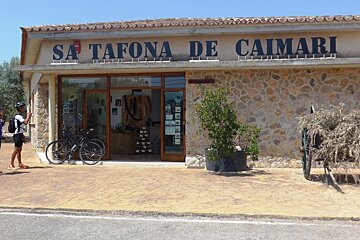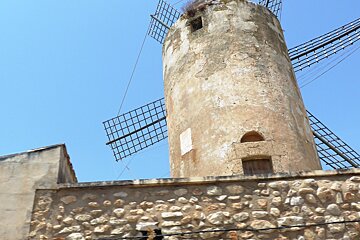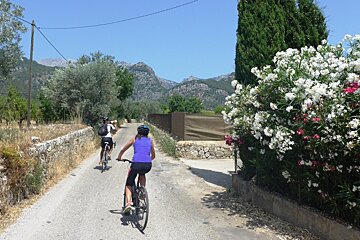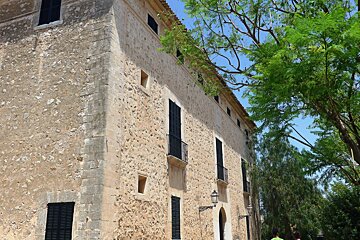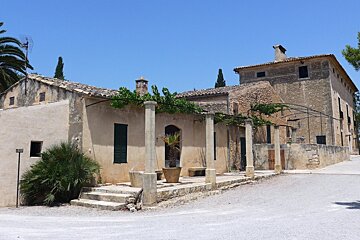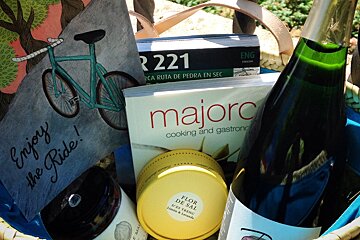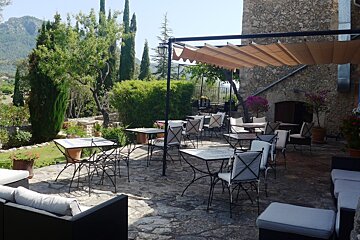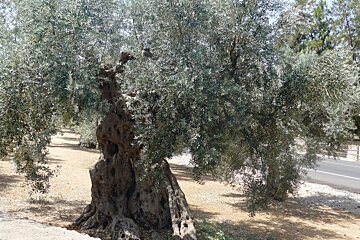 Cycling Tour Through Central Mallorca
A 35km bike ride in 36 degree heat
A cycling tour with Mills and Honey isn't just about cycling, it's about immersing yourself in the landscape, culture and flavours of the island.
Offering a highly bespoke service, it would probably be easier to list what they don't do. Whether you fancy a day trip or a week's holiday, you are travelling alone or in a big group, are a seasoned cyclist or a complete beginner, Mills and Honey will go out of their way to make your time in Mallorca unforgettable.
At the heart is Alfonso, who named his company after the 3000 mills on the island and his love of honey. In fact he's an amateur beekeeper as well as a surfer, sailor and cyclist. His warm personality and passion for the island makes him a perfect guide. He doesn't always ride with his clients but often designs a route for them to their individual taste, complete with restaurant bookings and accommodation.
My first experience took place on a particularly hot July morning. I hadn't cycled in five years but it really is just like riding a bike! Sorry, I couldn't resist. We set off from Consell, central Mallorca, in the direction of Selva. Although many cycling tour operators are based in Pollença, north of Mallorca, what's wonderful about central Mallorca is its location means you don't have to repeat routes. The other attractions of the area are its excellent restaurants, vineyards and olive presses.
The roads we took were mostly quiet with fields on each side and the Serra de Tramuntana mountain range in the distance. We passed dry yellow fields populated with almonds and beautiful old fincas with intricate iron gates and sprawling bougainvillea. At times the pink oleander bushes bordering the vineyards filled the air with its fragrance, at other times we breathed in the fresh scent of pines.
At Caimari, we passed majestic olive trees with their ancient twisted trunks. Caimari is the biggest producer of olive oil in Mallorca and holds a fair from the 9th to 18th November. November is a great month to book a cycling holiday, not only for the cooler weather, but for all the farmers markets that pop up in the villages selling local produce.
We stopped for fresh lemonade at Son Ametler, a picturesque boutique hotel in an idyllic setting. It's just one of the luxurious hotels Mills and Honey has formed a good relationship with. If you're going to be spending the day cycling, you need good food and a great night's sleep. Son Ametler promises both with its tastefully decorated rooms complete with private terrace, and gourmet dishes made from only the best ingredients.
The thirty six degree heat took its toll towards the end, and thirty five kilometres after setting off, I decided that was quite enough for one day! I took refuge in a bar and Alfonso headed off to get the van, something not all guides have, and which was most appreciated. In that lively Mallorcan bar I had one of the best beers of my life. That's the brilliant thing about pushing yourself, afterwards you feel such a great sense of achievement.
Mills and Honey describes just that:
"The sense of accomplishment, the reach, the views, the people and also the suffering, it's not only about seeing new places, it's about getting to know yourself a lot better. Getting out of your comfort zone - to sweat, enjoy, get too cold and too hot, struggle, laugh, be inspired, feel... feel alive in all senses."
We returned to Consell and made our last stop the Bodega Ribas, a winery built in 1711 and now a world heritage site. In the stunning eighteenth century family house, we enjoyed one of their white wines with iberico ham, sobressada and cheese. Our host told us the winery was now in the hands of the thirteenth generation of the family, and they still ate at this very table each day. The winery receives visitors for wine tasting all year around, although September is a particularly great month as that's when the collection and press of the grapes begins. September is also a busy month for Mills and Honey, as the summer heat begins to calm.
My first cycling tour completed, I retreated to the shade for an epic siesta. I was tired, happy, uplifted and already wondering about the many other routes yet to be explored.
The bikes he uses are supplied by Bikehead, a quality-committed company which provide top of the line Cannondale or Cervelo bikes with electronic or mechanical shifting. Or if you feel the ride could be too challenging for you, they also offer the option of electric-assisted bikes.
-
Location