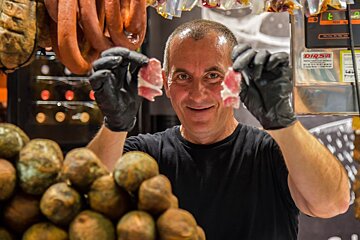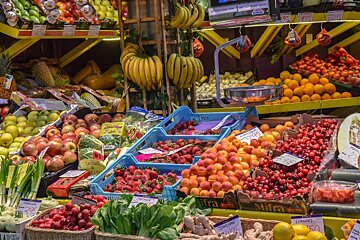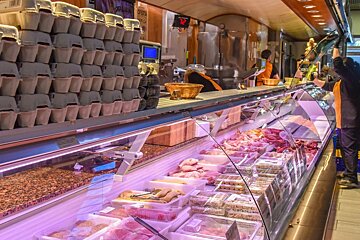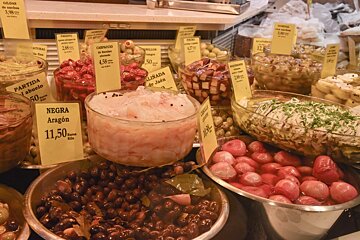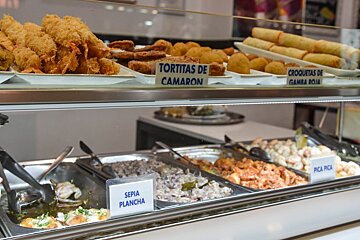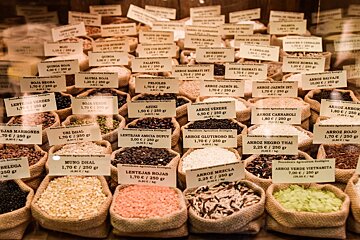 Exploring Mercat de l'Olivar, Palma's oldest market
Fresh local produce & food stalls to eat in or take away
Whether you want to immerse yourself in traditional Mallorcan culture, you are looking to do a food shop or even seeking a casual spot to enjoy lunch, Mercat de l'Olivar is your one-stop-shop.
Keen to learn more about Palma's biggest and best food market, I arrived at Plaça de l'Olivar on a Thursday, at lunchtime, to meet with their Marketing Manager, Anabel. We had arranged a guided tour so I could learn a bit more about the market.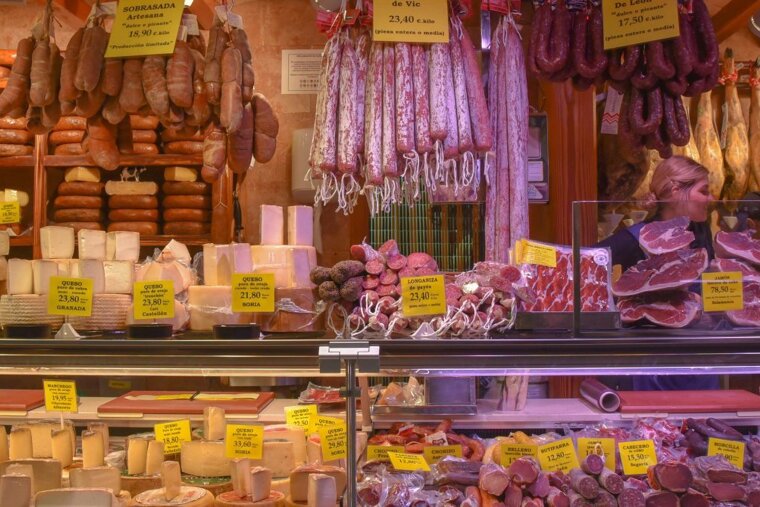 As we explored the market together, she was quick to inform me that Mercat de l'Olivar, established in 1951, is the oldest food market in Palma. While you will notice a few tourists around, it is still very much a local establishment where families come for their food supplies. Being from the mainland, she spoke of the importance of food within the Spanish culture – she had fond memories of going to her local food market with her mother as a small child. She remembered that she always loved the buzz of the busy market on her Saturday mornings, that they would always take their time and enjoy the experience rather than rush around. This anecdote really stuck with me.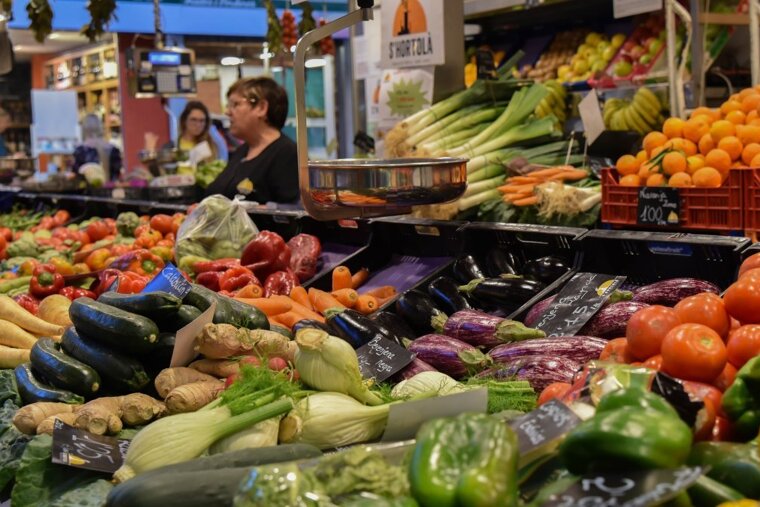 The vibrant colours from the fruit and vegetables were what first caught my attention. Anabel explained that much of this produce is sourced from local farmers but you can also get hold of exotic fruits imported from around the world.
As we explored the various aisles it soon became clear that this was a great place to shop for treasured Spanish products like serrano ham and cheese. At certain stalls, it was also possible to eat in – being a big fan the concept "try before you buy" this was a particular draw for me. Cheese lovers like myself might be interested to know that the small Artesan cheese shop sells more than 400 different types of international and local cheese – well worth a visit if you ask me.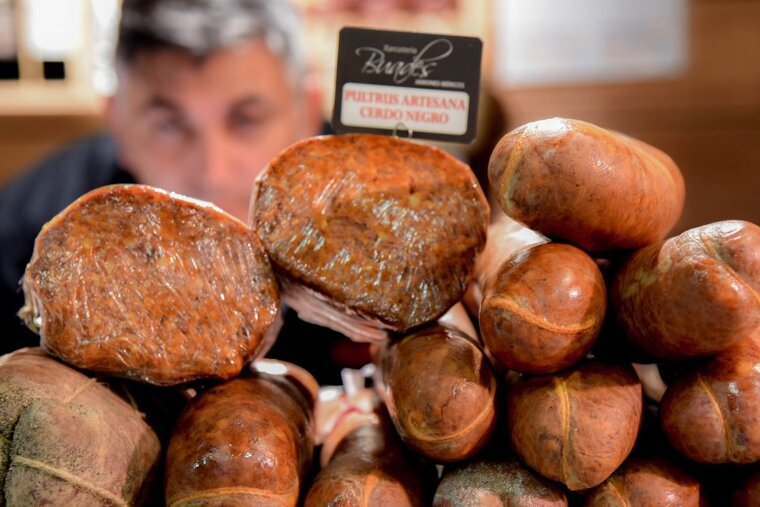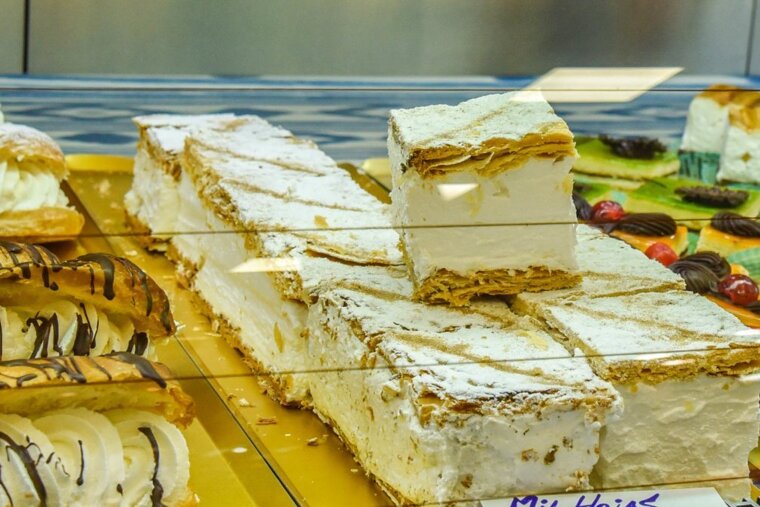 You can also satisfy any sweet cravings at the sweet shop or with one of the vast array of desserts on offer, including the widely popular Mallorcan almond cake or an ensaimada (a typical breakfast treat). I must say, all rather tempting and reasonably priced.
There is everything you can possibly want at Mercat de l'Olivar, including all types of meat, herbs, spices, beans, pulses and even a fresh pasta stall where you can watch the pasta being handmade in front of you. It's also possible to stock up on local and international wines and liquors thanks to a couple of dedicated vendors. Other interesting products available to buy include the 'greixonera', earthenware historically used for soups and stews, olive wood objects and bags, cushion covers and other textiles made from Mallorcan fabrics. Even though I had only been walking around for a few minutes, I could notice that the quality and range of produce was outstanding.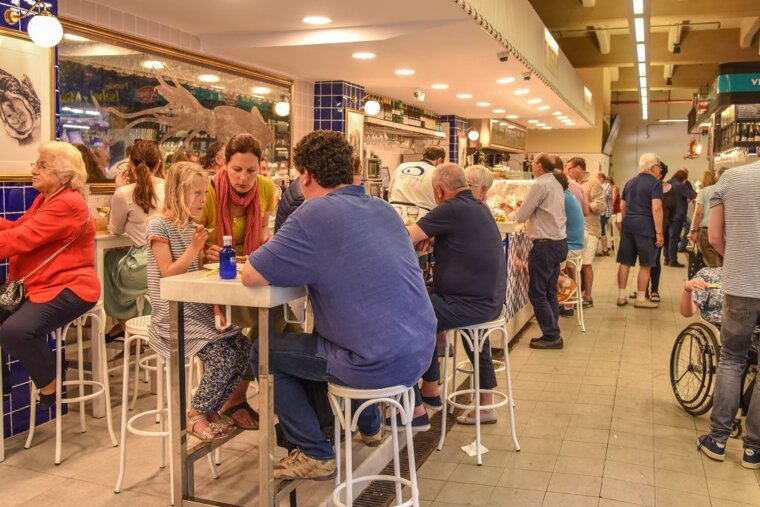 As we reached 13:00, we spotted more and more people coming into the market, many of which were perching on stools and diving into some hearty looking dishes on the bar counters. Anabel told me that it's quite common for people to come in and eat lunch or take-away for a picnic, especially those working in the local area. Amongst the local folk, it is typical to order a 'variat' which is a plate of mixed dishes, usually a selection of salads and other interesting concoctions. Different stalls had different offerings, including lasagne, stews, baguettes, 'boquerones en vinagre', 'croquetas' and so much more.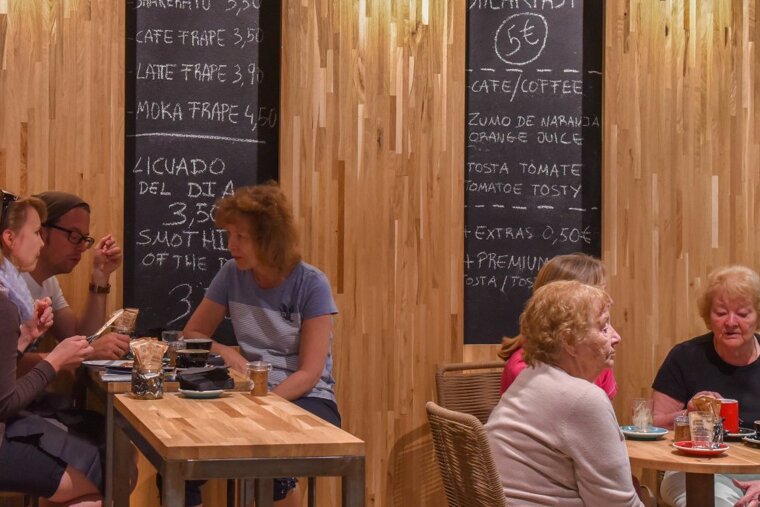 Lots of coffee was also being consumed on site. The popularity of coffee shops has increased in Mallorca in recent years, which is reflected in the market as small coffee shops have set up shop here. These are commonly used as a place for people to congregate for a mid-shopping break but also double up as shops to buy coffee beans and ground coffee to take home.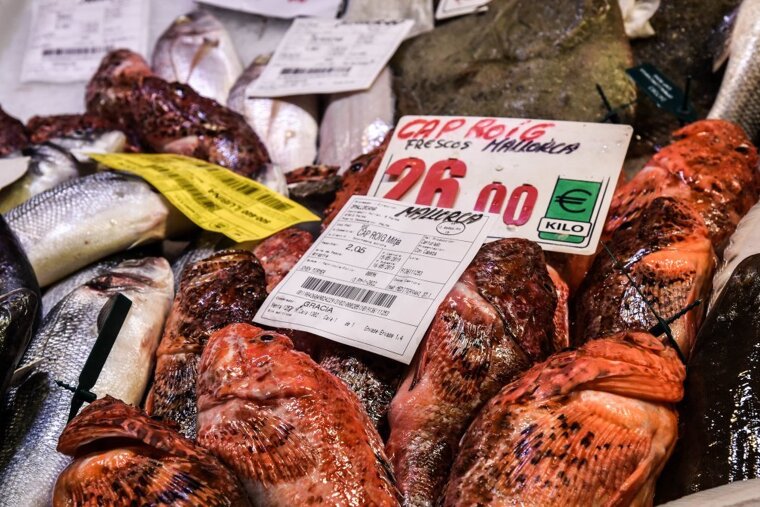 Next stop was the fish market, located in a separate room. This was a real highlight for me – stall after stall of fresh fish with a wide range of species available, and most straight from the fisherman. Sóller prawns are famous on the island and these jumbo sized delicacies are also available to buy here.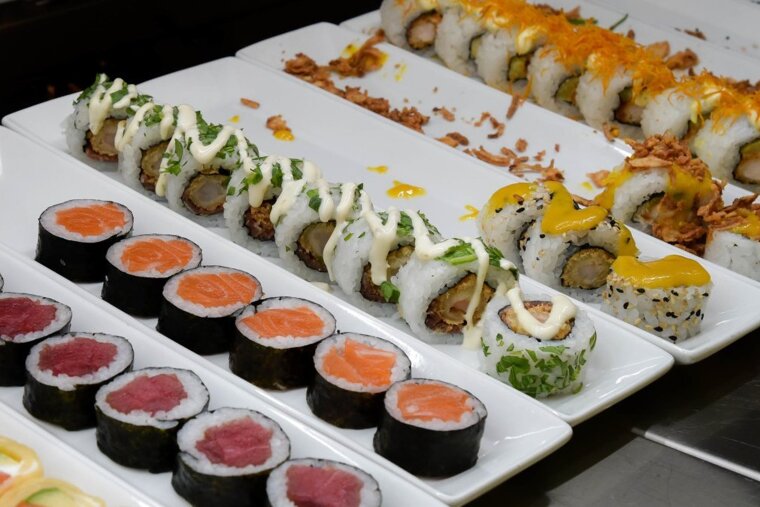 Again, there's plenty of opportunities to eat in within this part of the market. Here it was more obvious that there was a mish-mash of traditional alongside trendy, 21st-century establishments. Fried fish, pintxos and other classics are available but, if the fashionable raw fish bars are more your scene, then you are spoilt for choice thanks to an oyster bar, various sushi bars and a prawn bar. In this area, a 'vermouth' bar displaying the liquor on the counter caught my eye – it looked a little out of place. Anabel explained how this reflected the Spanish habit of going for a glass of wine or small beer with a small plate of tapas mid-morning, before lunch. The Spanish say "Voy a hacer un vermú", which translates as "Let's take a vermouth".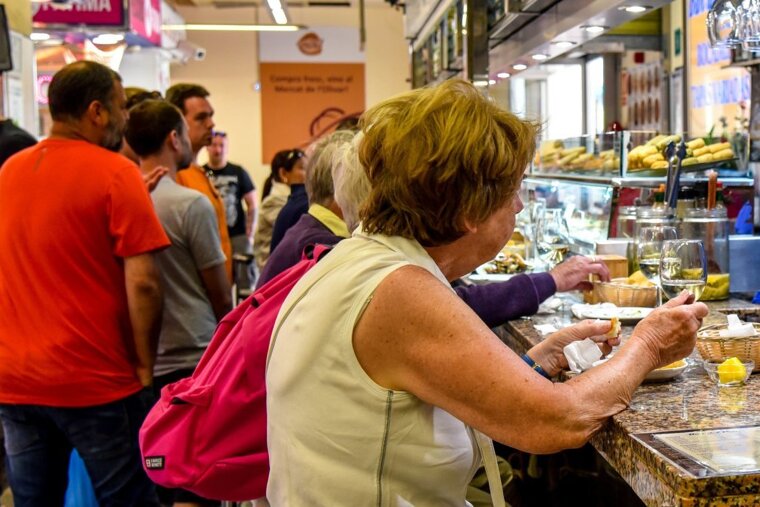 During our conversation, I mentioned that I am not very good at cooking fish myself. She revealed that there's a restaurant upstairs that will cook any fish you buy for a small fee, so you can eat it there and then. Which brings me on to the final part of the tour when Anabel took me upstairs. Here reside a couple of restaurants (one of which specialises in fish), a hairdresser and a supermarket, convenient for stocking up on cleaning products and anything else you might not be able to find downstairs, qualifying Mercat de l'Olivar as a one-stop shop for all food supplies and essential household cleaning products. This particular floor also encompasses rooms where show cooking and other culinary events take place.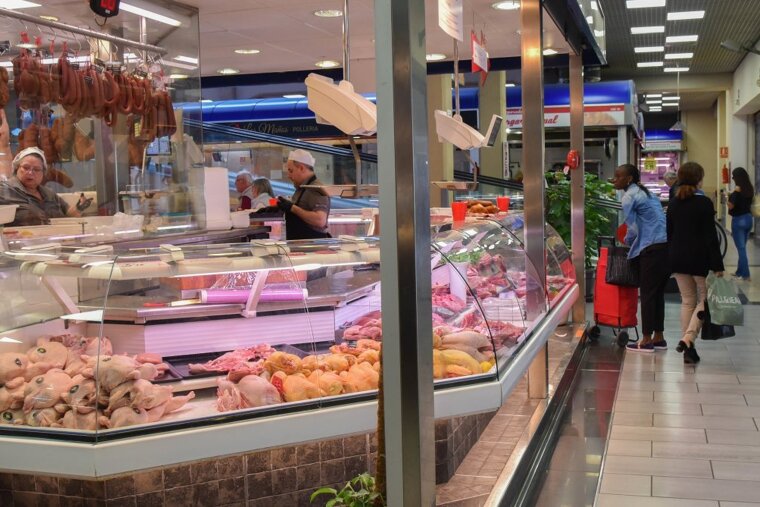 The market is open from Monday to Friday, between 07:00 and 14:30, and on Saturday from 07:00 to 15:00. There's plenty of parking, and access with a pushchair or wheelchair is easy enough owing to the large aisles and escalators. Based on this visit, once you have been, you will not want to shop any other way.
Location