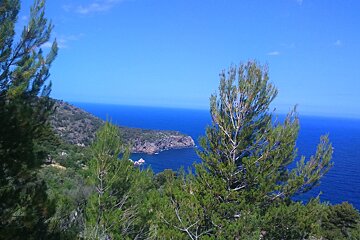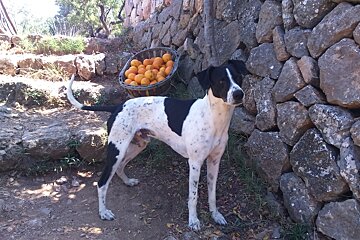 Guided Walk from Deia to Port de Soller
Scenic hiking along the GR 221 with Mallorca Hiking
Mallorca certainly has its fair share of tourist resorts, but there is much more to this island than mere beaches. Literally hundreds of hiking trails criss-cross the island, offering dramatic scenery, a glimpse of authentic rural lifestyles and a welcome respite from the noise and crowds at the beach.
Perhaps the best-known walking route is the GR221. This ancient cobblestone footpath, parts of which date back to the Moorish occupation, winds all the way through the Tramuntana mountain range from Andratx in the south to Pollença in the north. It's divided into eight sections, each of which can be completed in a day, with hikers' hostels providing simple accommodation along the way.
Although well signposted, the GR221 has numerous side-trails which can be confusing, so walking with a guide is recommended. We joined Mallorca Hiking for one of the most scenic – and probably the easiest - section, from Deia to Port de Soller.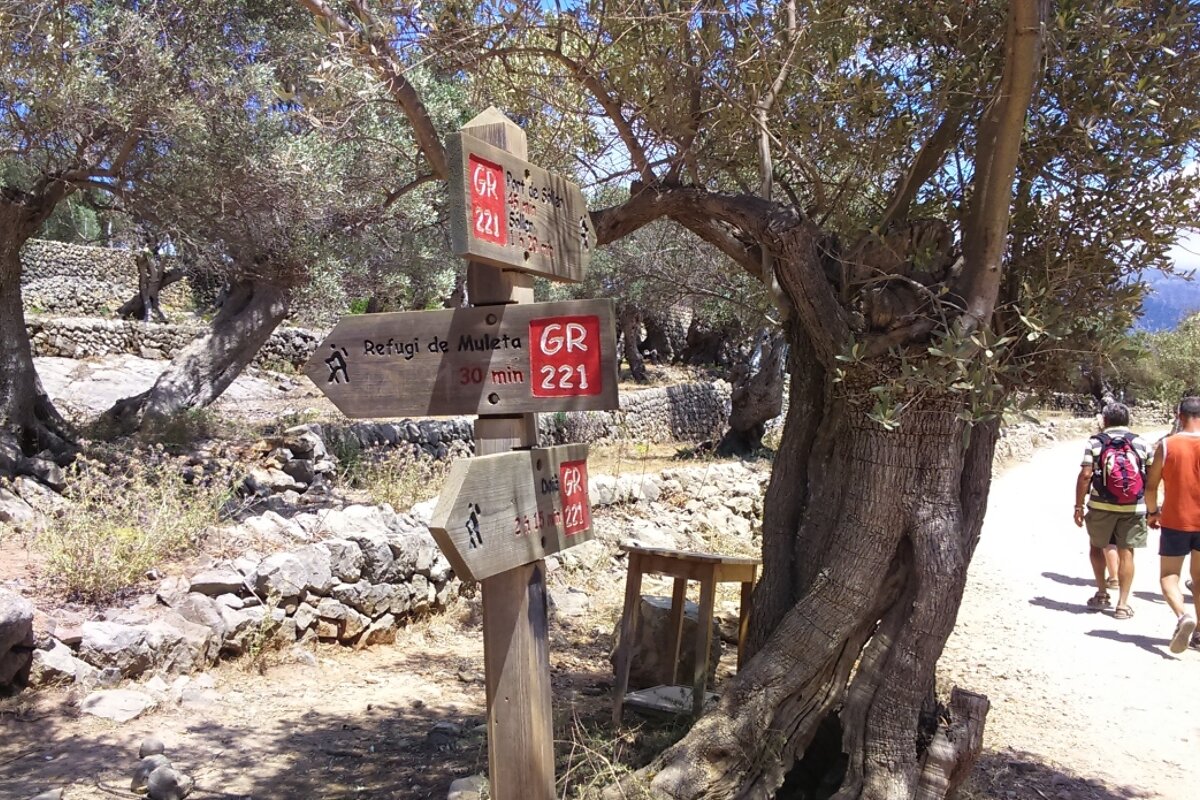 ---
The village of Deia, tucked into a fold in the mountains, is outstandingly picturesque. Honey-toned stone houses are set into steep, terraced hillsides that are unusually verdant, thanks to the abundance of water in this area. Cypresses, palms and citrus trees create many hues of green, offset by splashes of colour from scarlet and fuchsia bougainvillea bushes and the blue-painted doors and shutters of the traditional village homes.
The footpath leads down out of the village towards the small cove at the base of the mountains, before turning north and entering a pleasantly shady pine forest. Once you leave the main road behind, it's delightfully tranquil, with only the sound of birdsong to accompany you, and the sight of deep blue sea between the trees. There is one short, steep ascent less than an hour into the three-hour walk, but for the most part the trail is gentle, with more downhill than uphill walking.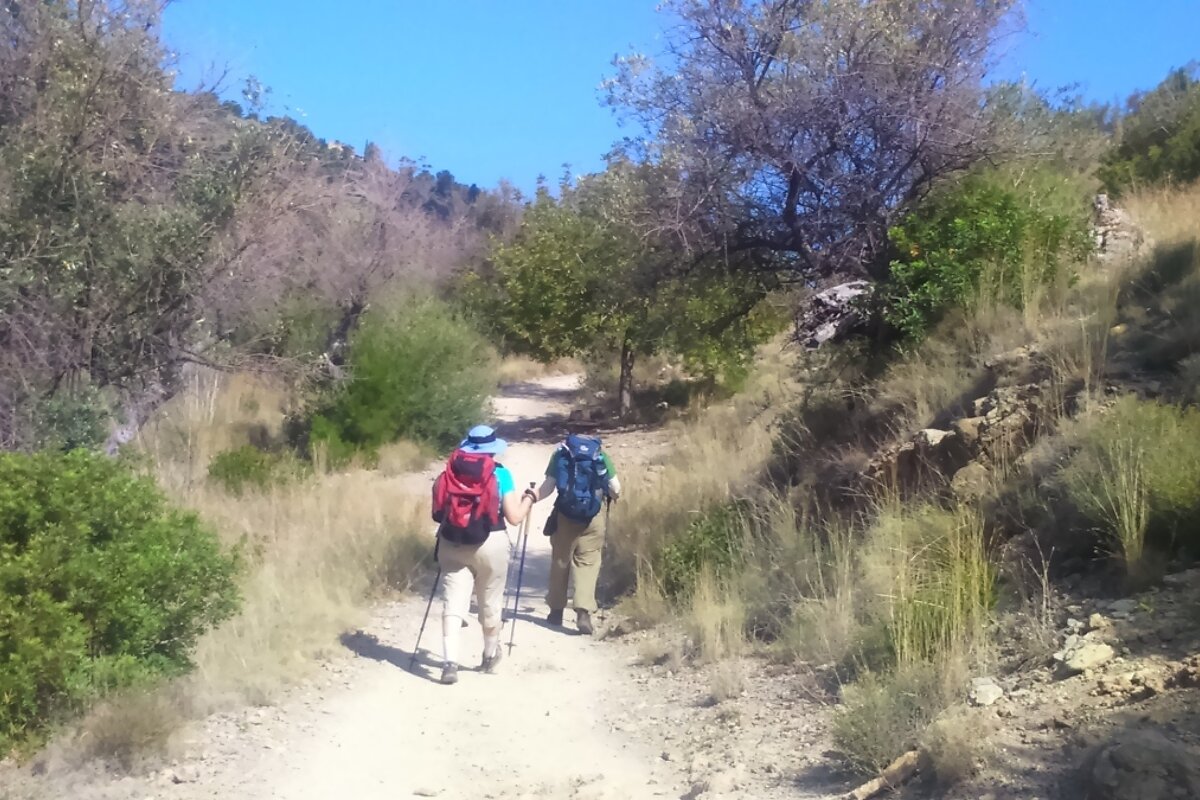 ---
We amble at an easy pace through the odd isolated farm, past rural hotels and occasionally stumble upon a basket of oranges (this walk is in the heart of Mallorca's citrus farming region) signalling the possibility of a fresh juice stop.
Mallorca Hiking's licensed guides know dozens, if not hundreds, of walks on the island and create tailored itineraries for groups of any size, from single day walks to entire holiday packages. My companions on the walk are tackling almost the whole GR221, with accommodation, luggage transfers, packed lunches and, of course, a daily guide all arranged by Mallorca Hiking.
At about the halfway point we reach the picturesque Son Mico agroturismo, where, in hiking season (late August to mid-June), two charming sisters serve up a variety of homemade cakes and savoury snacks, along with the essential freshly squeezed juice. Outdoors, they've created various tranquil, shady seating areas, perfect for for weary walkers to rest and drink in the superb views.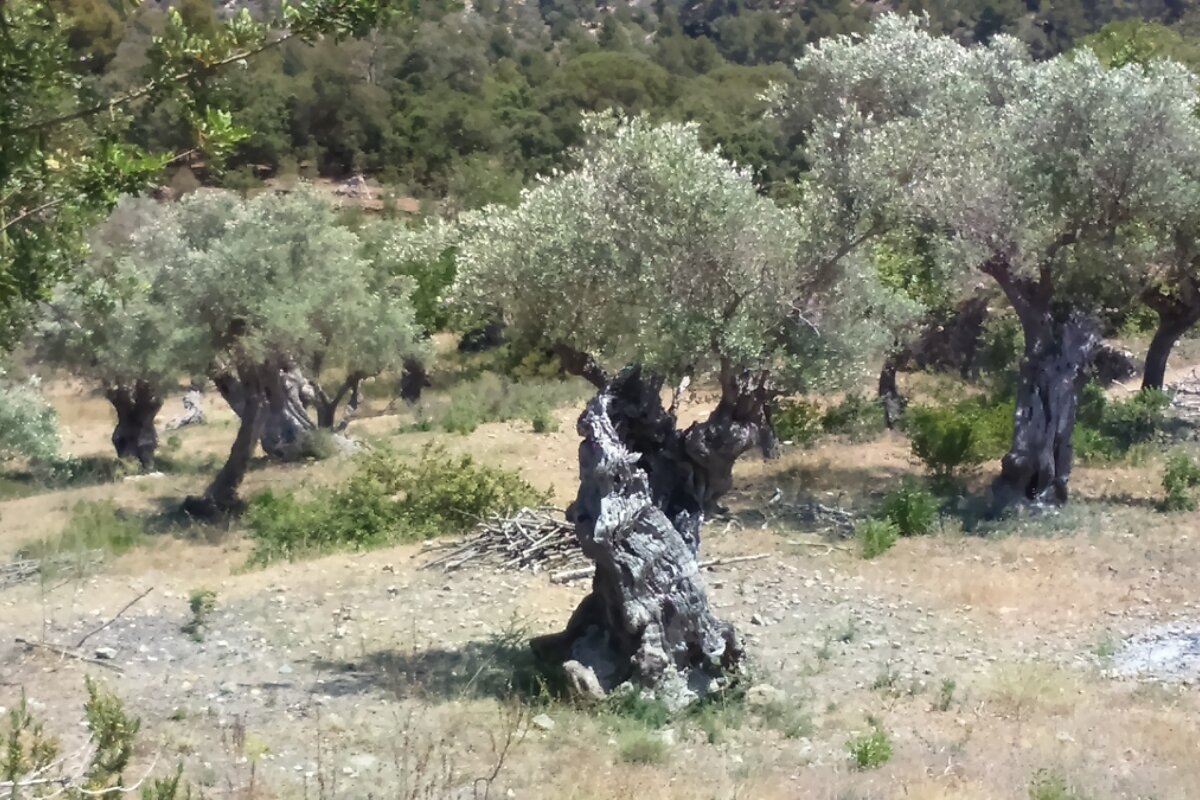 ---
Refreshed, we continue the gentle descent towards Port de Soller, past tiny villages and historic chapels. We follow sun-baked paths through orange and lemon groves and traverse terraces planted with olive trees that, over the centuries, have grown into gnarled, twisted sculptural forms.
Along the way, Nina Harjula, company owner and our guide for the day, offers up insights into the local points of interest, as well as the history and traditional rural way of life on Mallorca.
The final descent takes us through the dappled woods, past one last fresh juice stop, to the main road. From there, a five-minute walk along a paved road brings us out into an altogether different world: a world of swim-suit clad holiday-makers, ice cream stands and souvenir shops. We've reached Port de Soller, our destination for the day.
---
Mallorca Hiking's guides' encyclopaedic knowledge of walking routes all over the island means that no matter where you're staying or what your preference is, they will have a walk to suit you. Tailor-made one day walks range from 30€ per person for groups of 9 or more, to 150€ for parties or 1 to 2. Open group walks are also scheduled occasionally at a rate of 40€ per day. Holiday packages can be entirely customised both in terms of itinerary and accommodation options.
To book with Mallorca Hiking, call or make an enquiry via their listing page.
...
Location