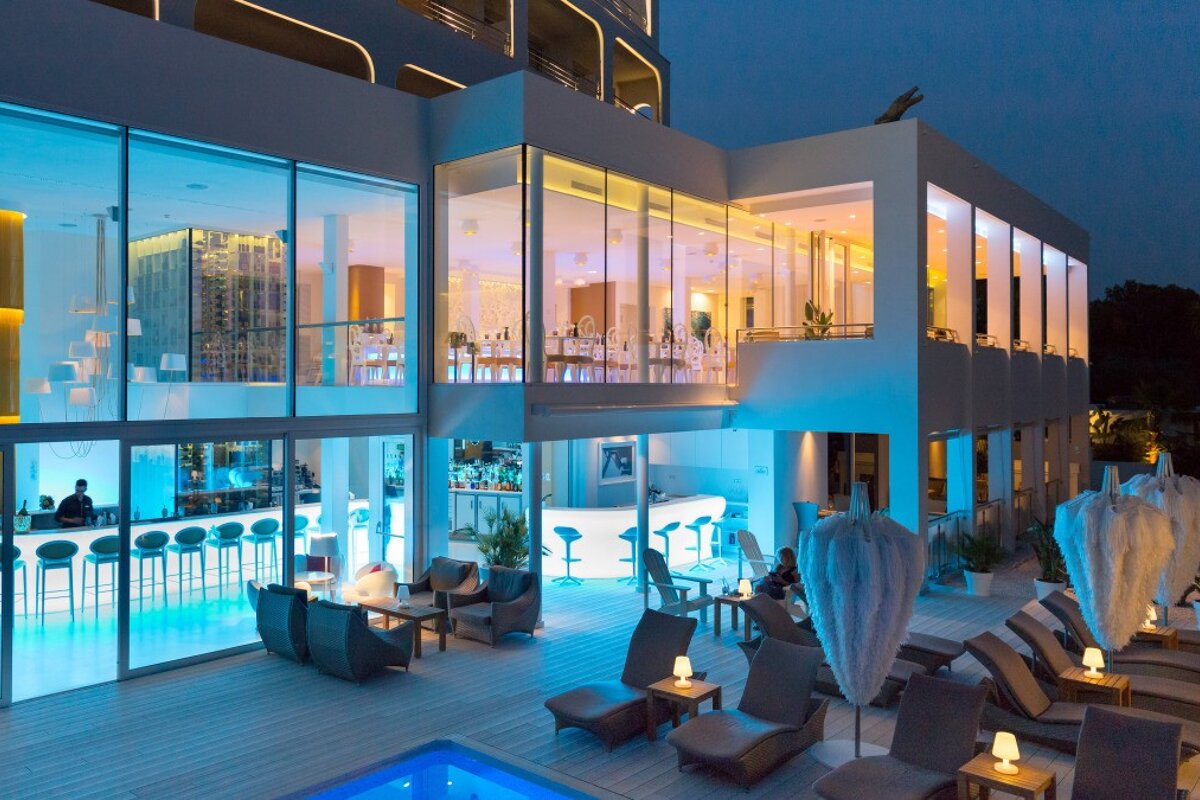 © Portals Hills Boutique Hotel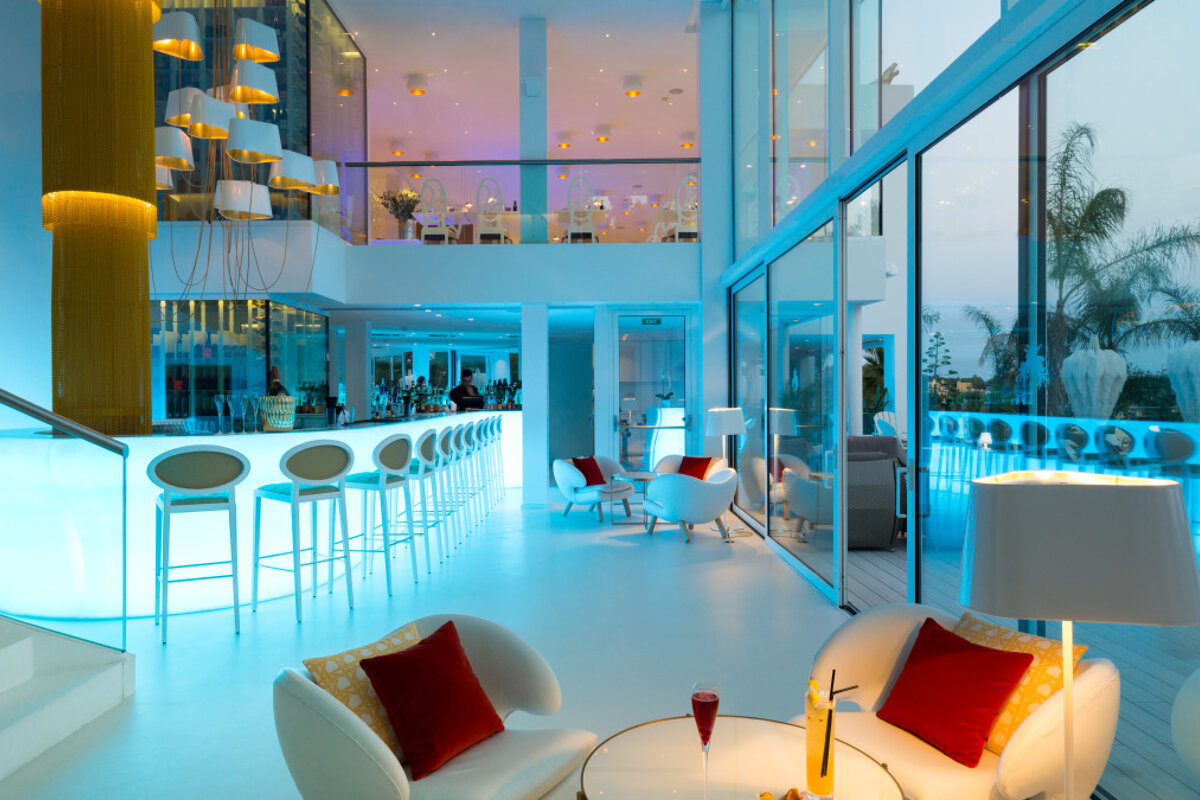 © Portals Hills Boutique Hotel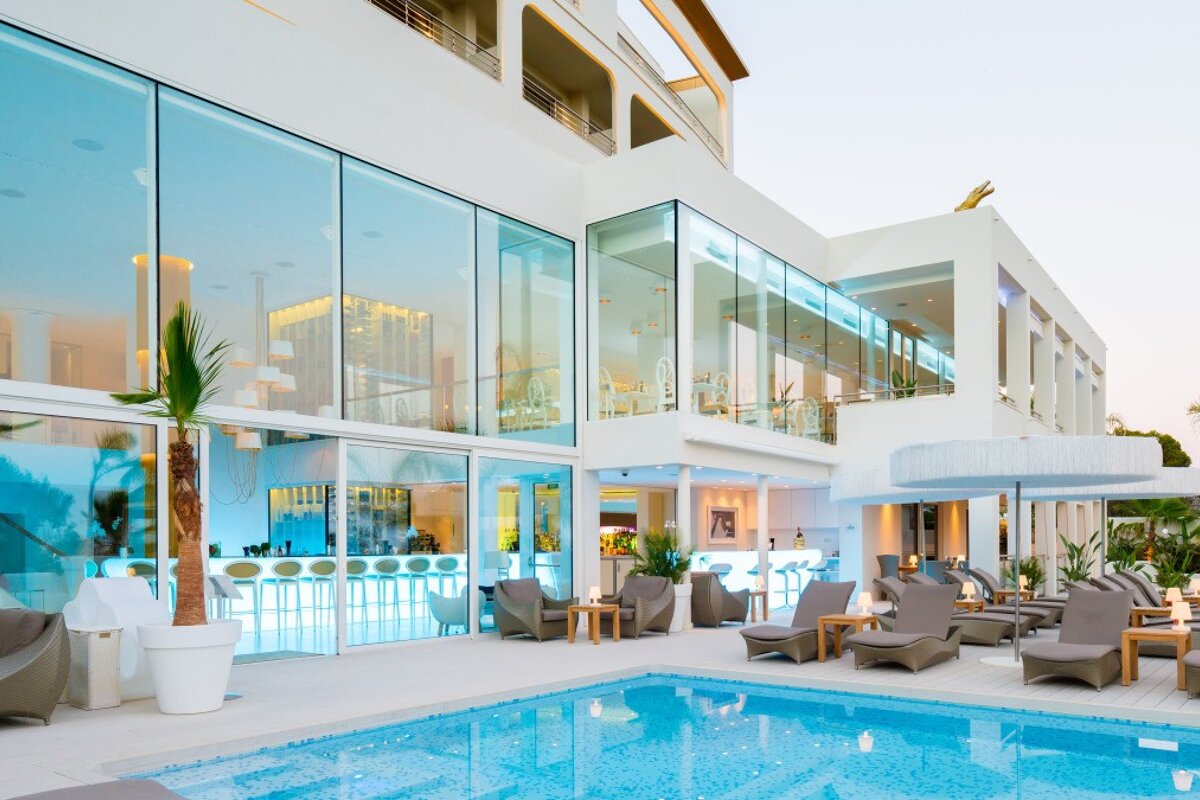 © Portals Hills Boutique Hotel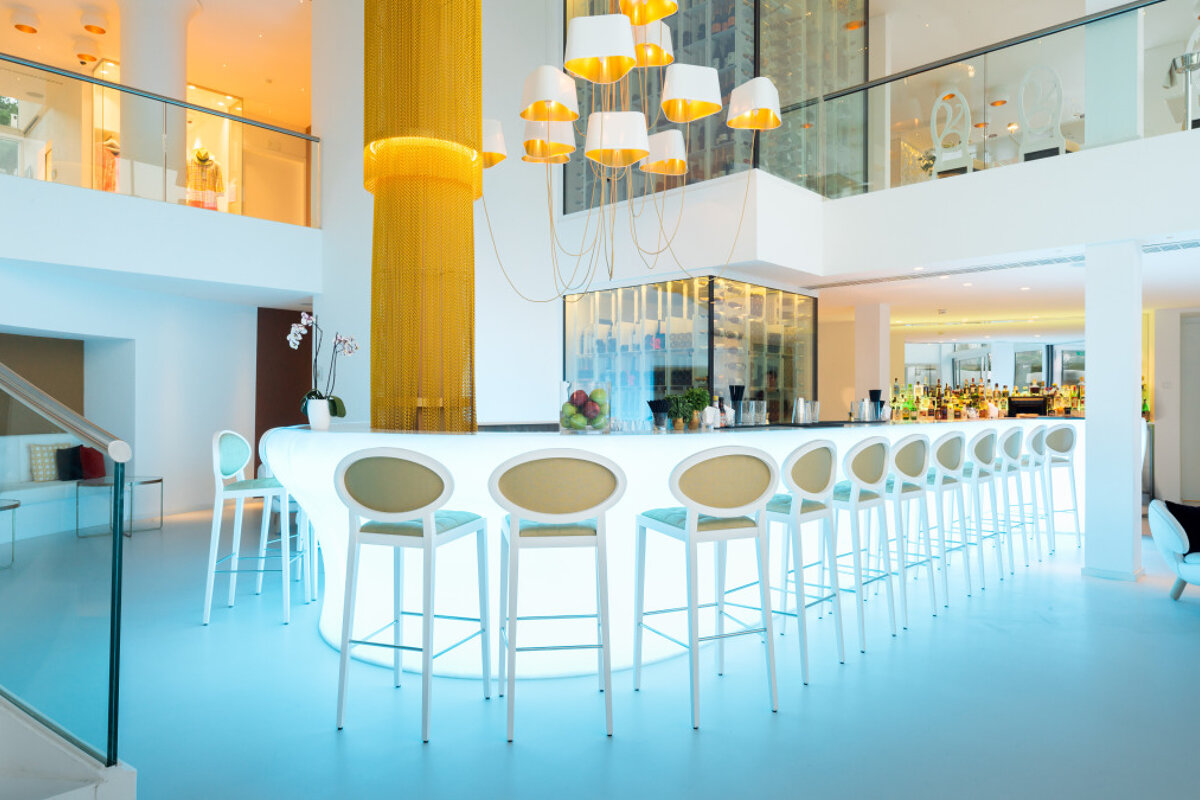 © Portals Hills Boutique Hotel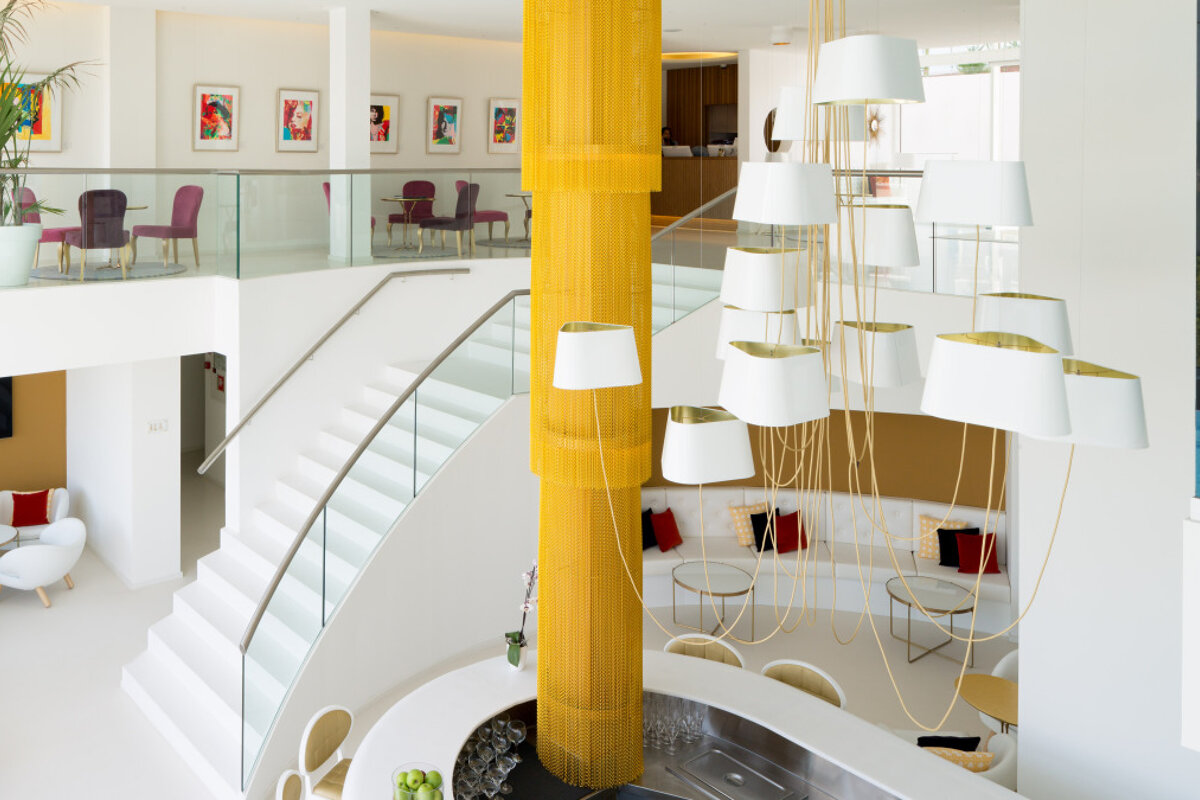 © Portals Hills Boutique Hotel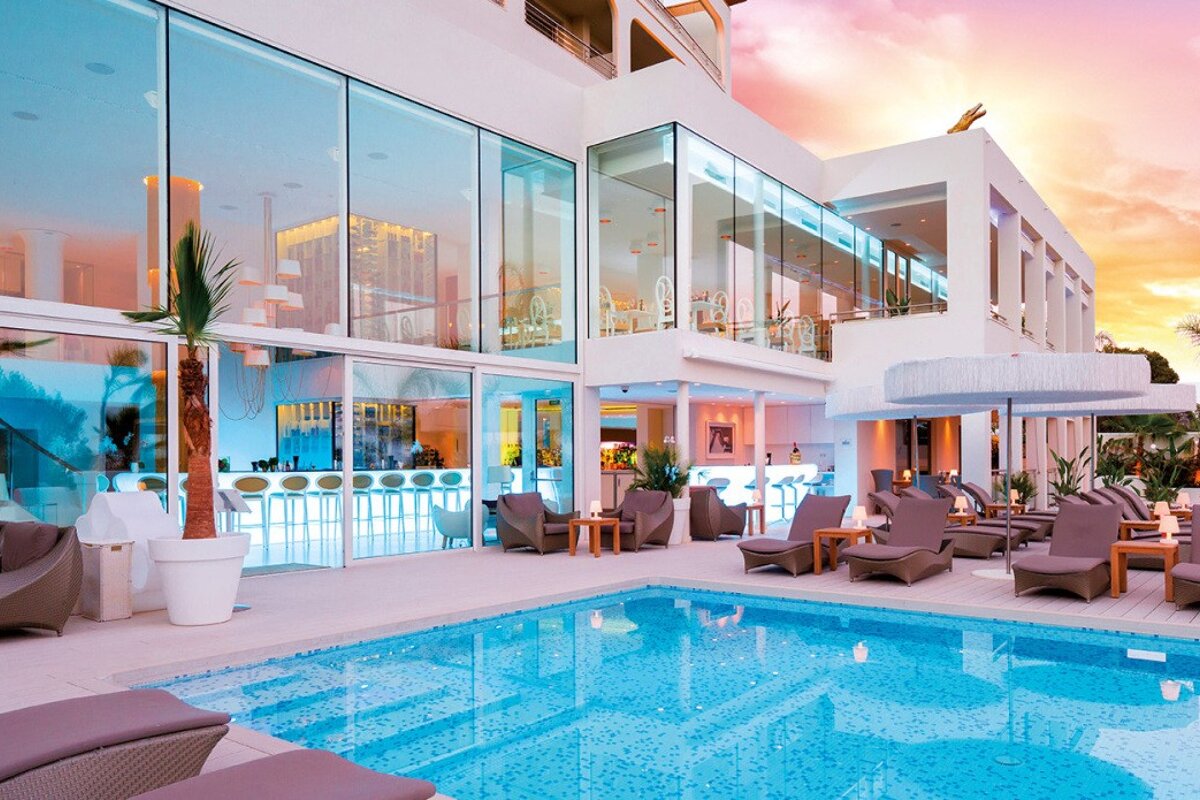 © Portals Hills Boutique Hotel
La Cabana Poolbar & Lounge, Portals Nous
Chic Miami South Beach styled bar within a luxury boutique hotel
This stylish modern poolside bar is situated within the Portals Hills Boutique Hotel.
The bar offers the perfect chill-out space with stunning panoramic views over the crystalline waters of the Mediterranean. The contemporary chic interior is decorated in neutral colours and includes floor to ceiling windows from where you can continue to enjoy the views as the night closes in. This feature also make the most of the natural daylight creating a bright and airy space.
The bar has one of the largest collections of wines and champagnes available on the island. Indeed the hotel has a two story glass display case to show off their 2000 bottle wine collection. So if you are looking for something special, you'll bound to find it here.
Delicious snacks and light meals are available throughout the day from classics such as Caesar salad to club sandwiches or light modern Spanish tapas dishes.
Several nights of the week the bar has a DJ filling the air with tunes to set the mood for the evening ahead.
For further details, contact the bar directly using the enquiry link on this page or visit the website.
Watch this
The Pool
The outdoor infinity pool stretching out towards the Mediterranean is surrounded by large comfortable deck chairs and double day beds, all with the tropical shade of palm trees.
The Restaurant
The Collins restaurant, provides a sensational seasonal menu that is worthy of true gourmet connoisseurs alongside flawless service. All their fresh produce is organic where possible and sourced from local farmers' markets. The decor includes gold art deco touches and a feature glass wall which displays their comprehensive wine and champagne collection. For al-fresco dining there is a large terrace with panoramic views of the Mediterranean.
Location
Portals Nous, Mallorca