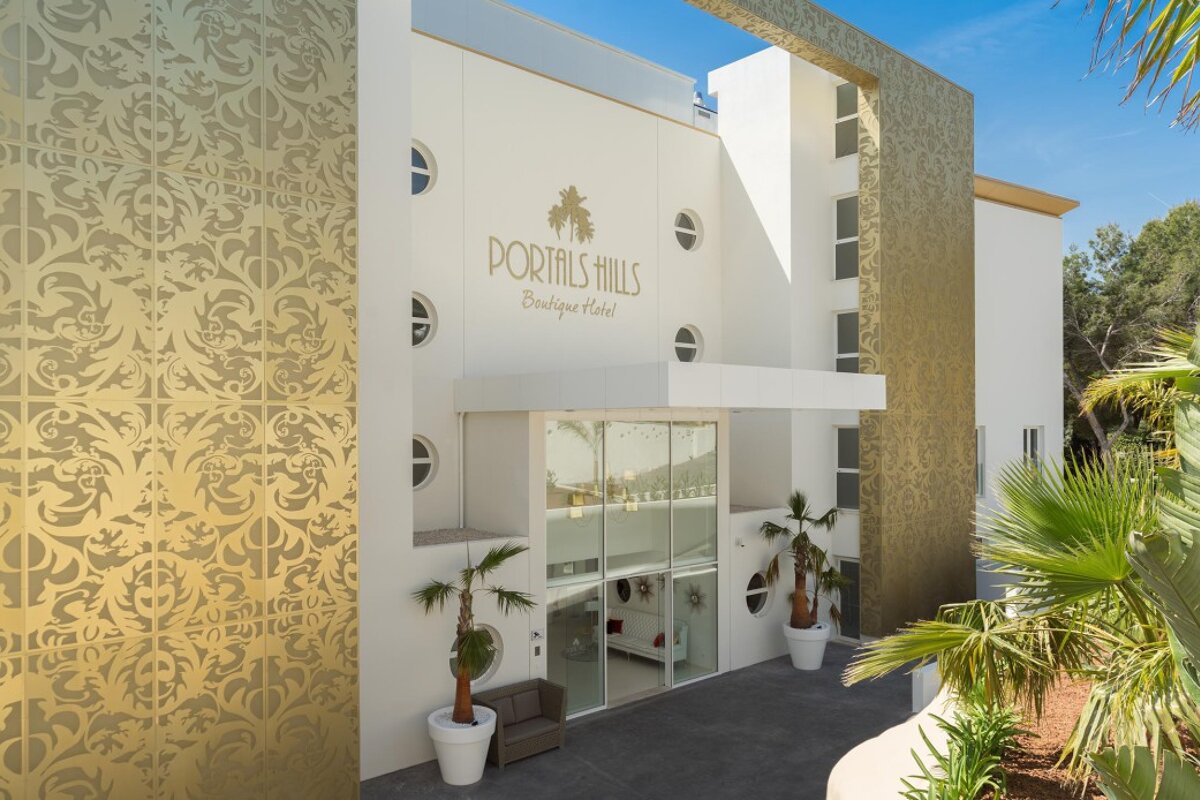 © Portals Hills Boutique Hotel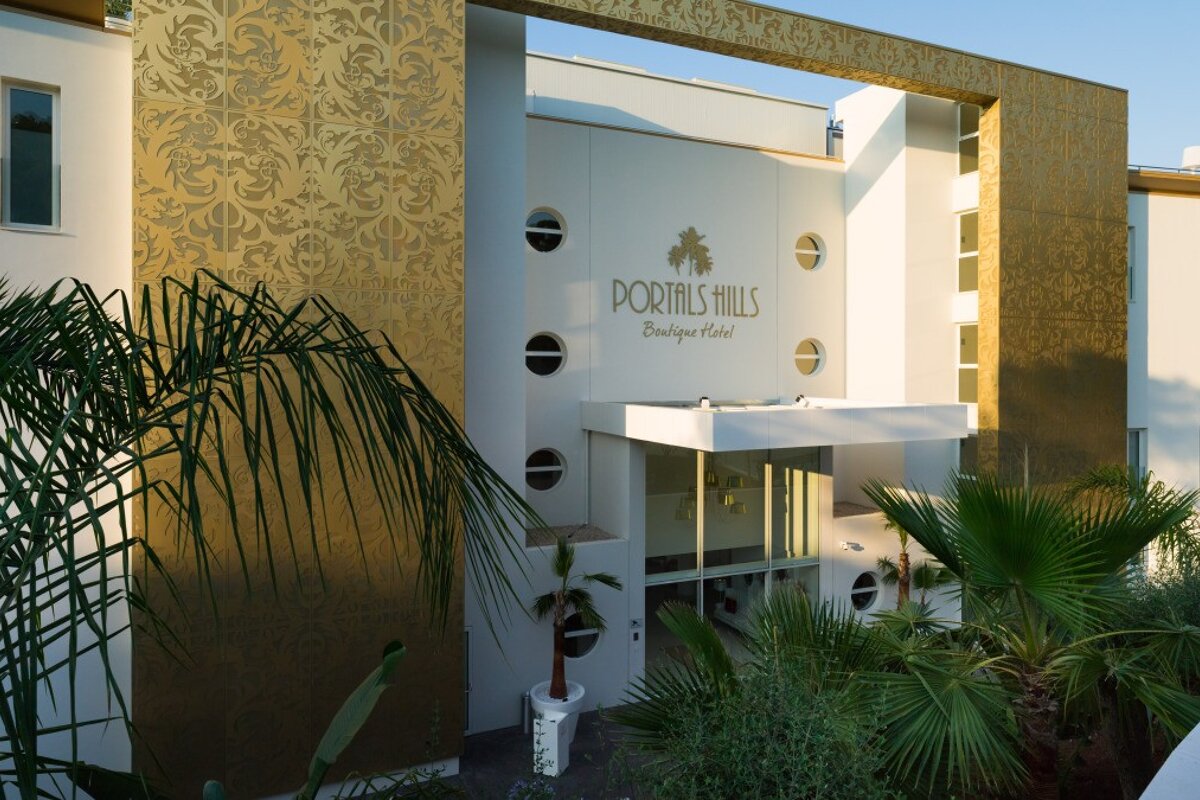 © Portals Hills Boutique Hotel
© Portals Hills Boutique Hotel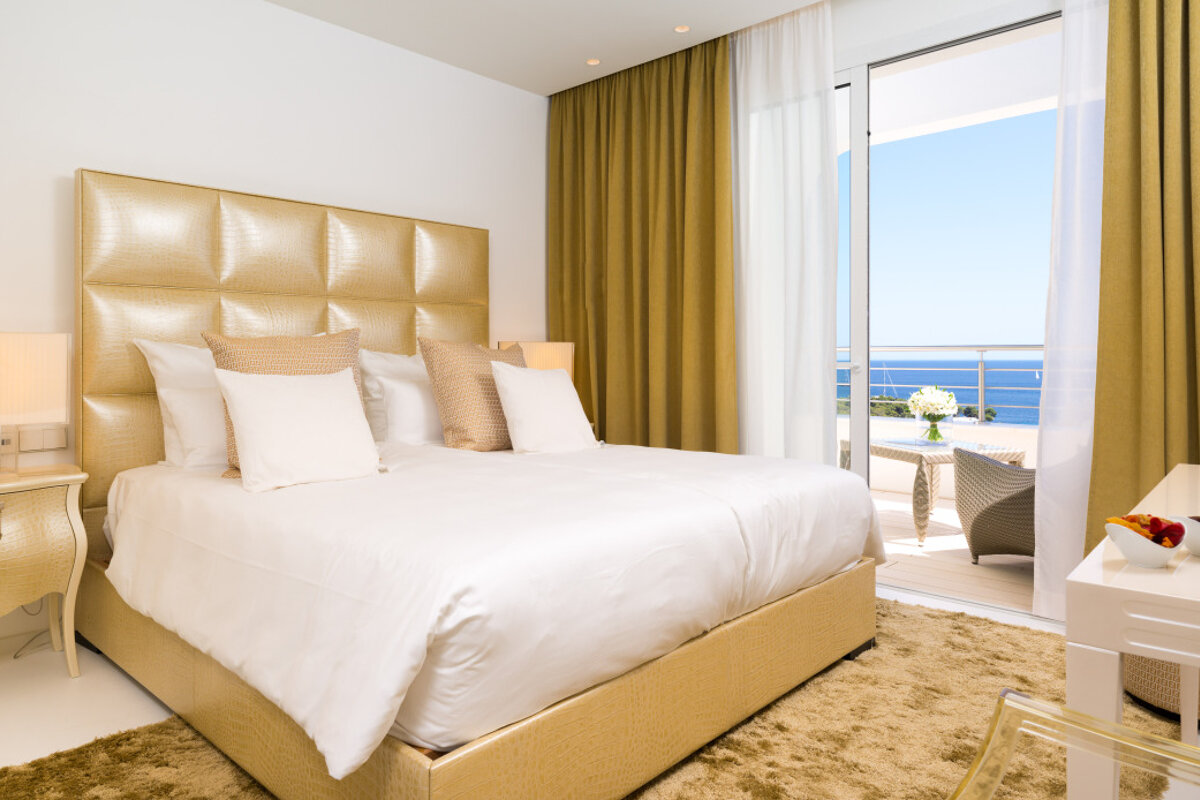 © Portals Hills Boutique Hotel
© Portals Hills Boutique Hotel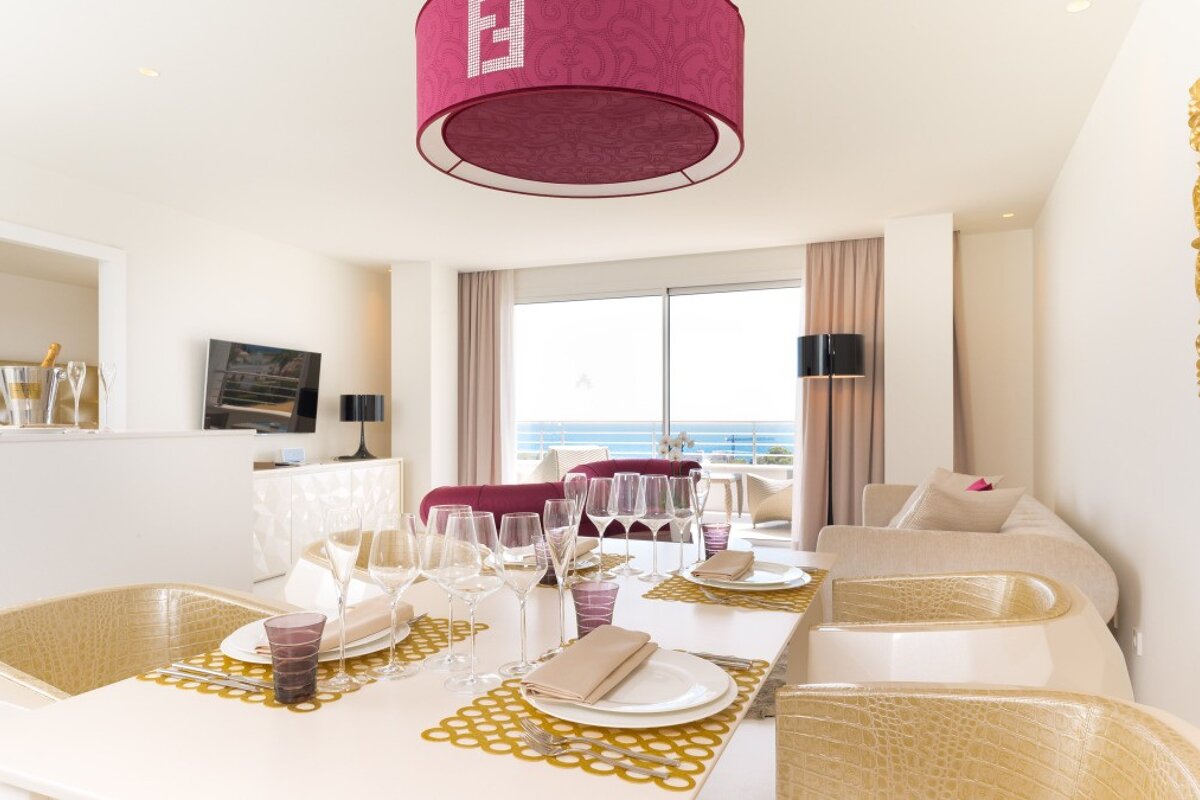 © Portals Hills Boutique Hotel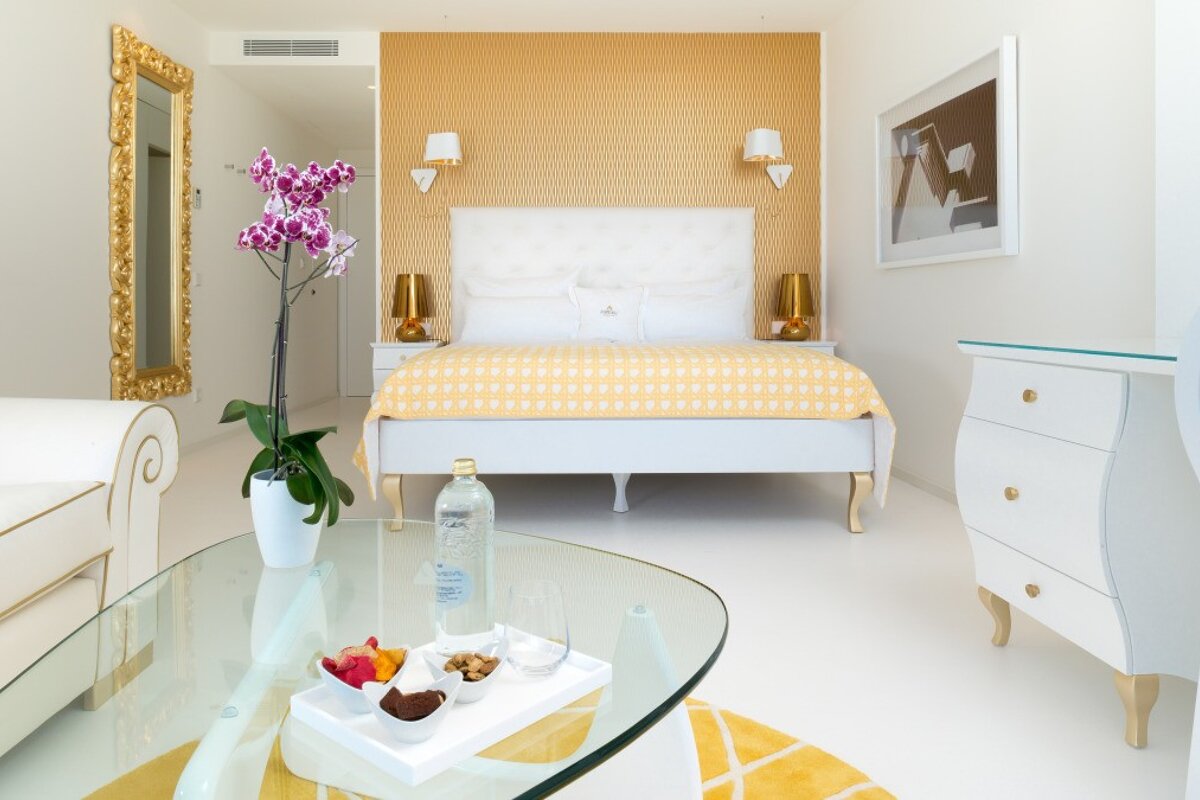 © Portals Hills Boutique Hotel
© Portals Hills Boutique Hotel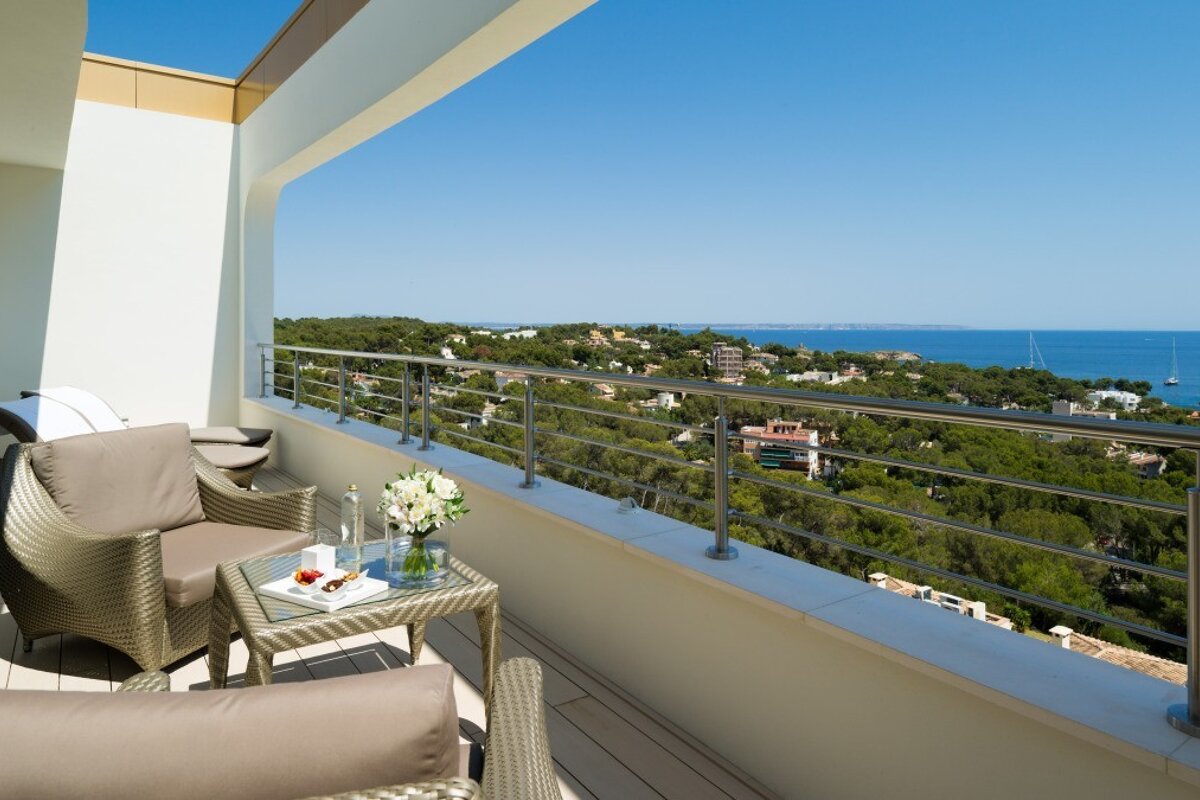 © Portals Hills Boutique Hotel
© Portals Hills Boutique Hotel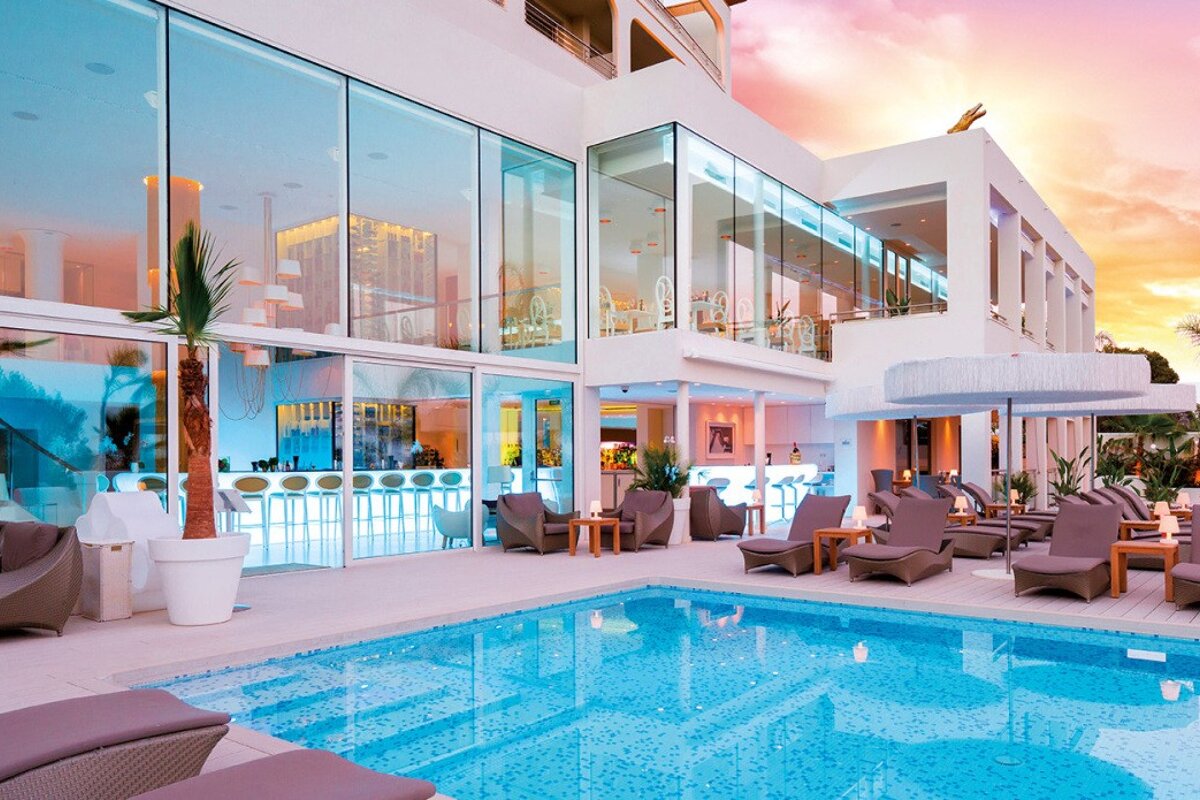 © Portals Hills Boutique Hotel
© Portals Hills Boutique Hotel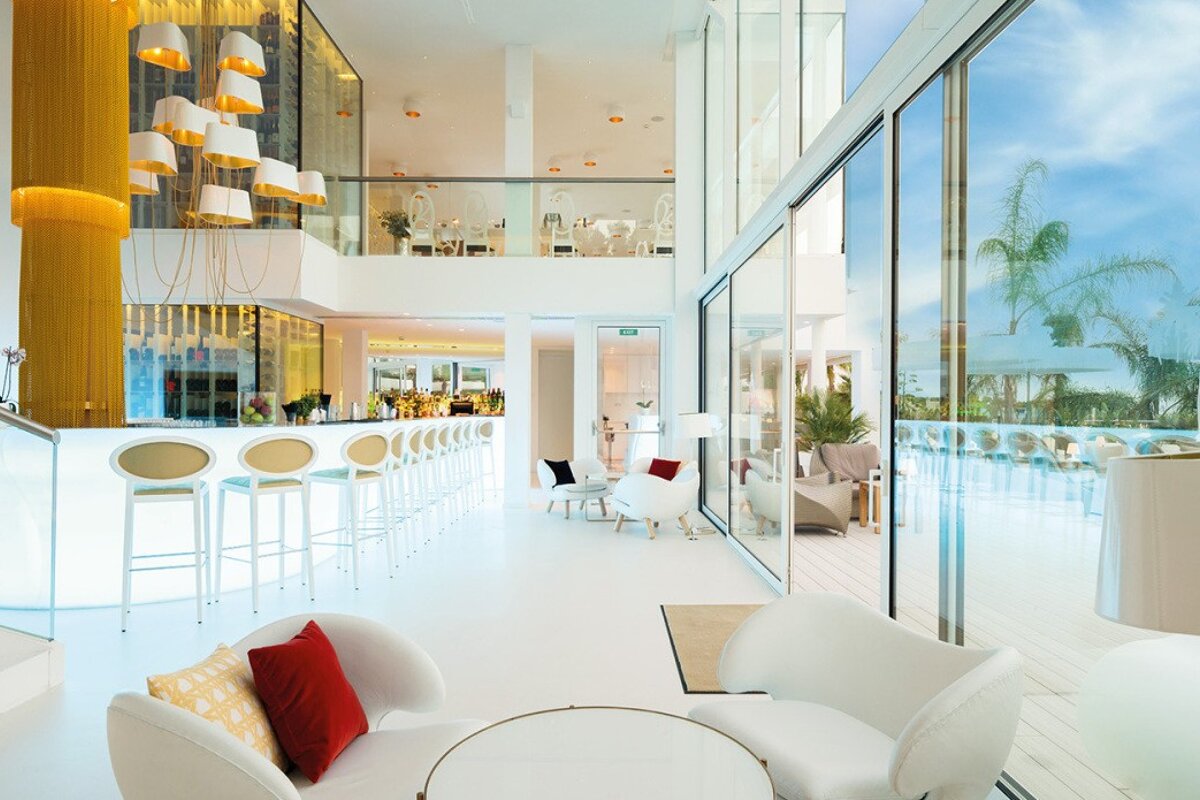 © Portals Hills Boutique Hotel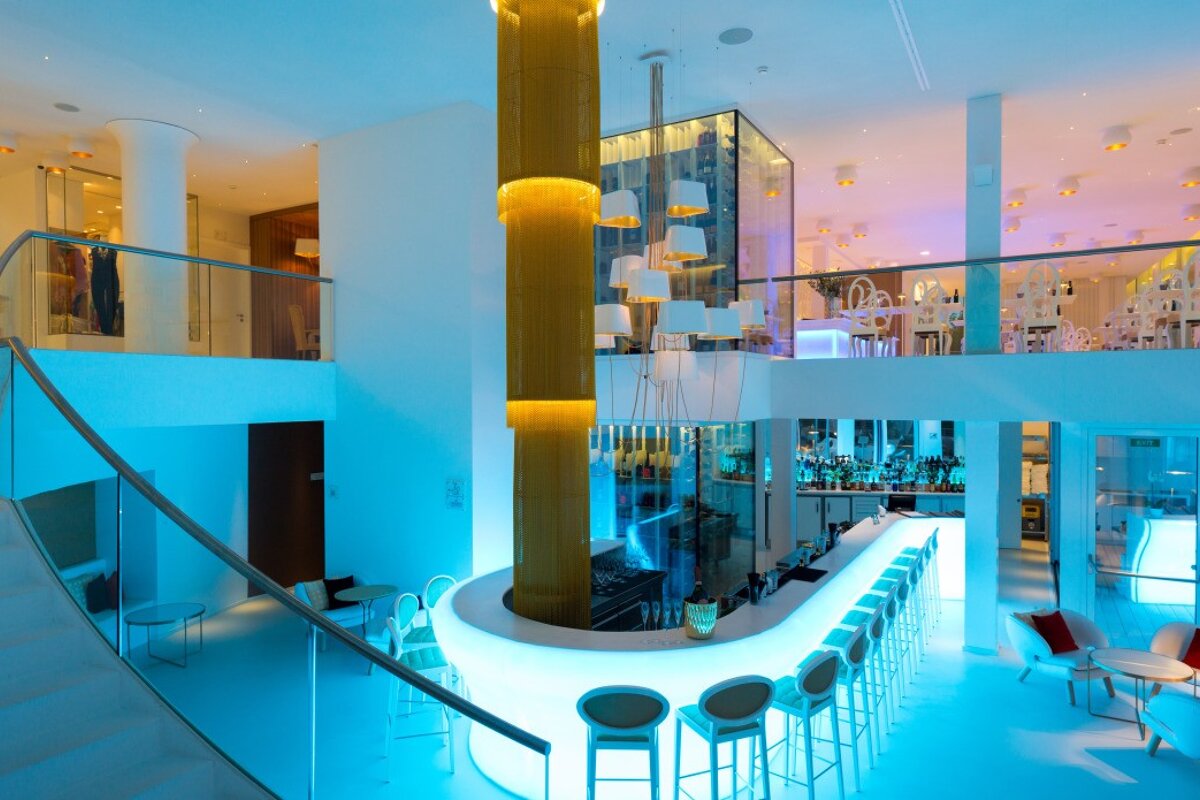 © Portals Hills Boutique Hotel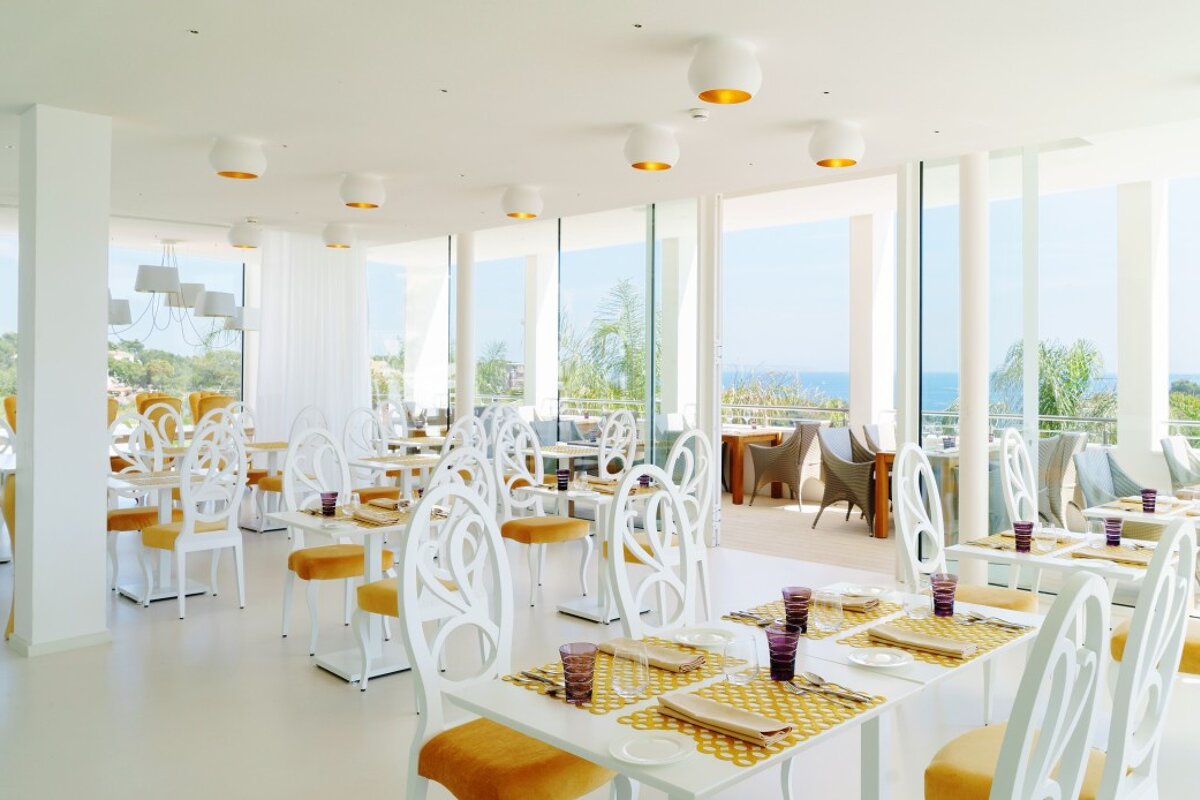 © Portals Hills Boutique Hotel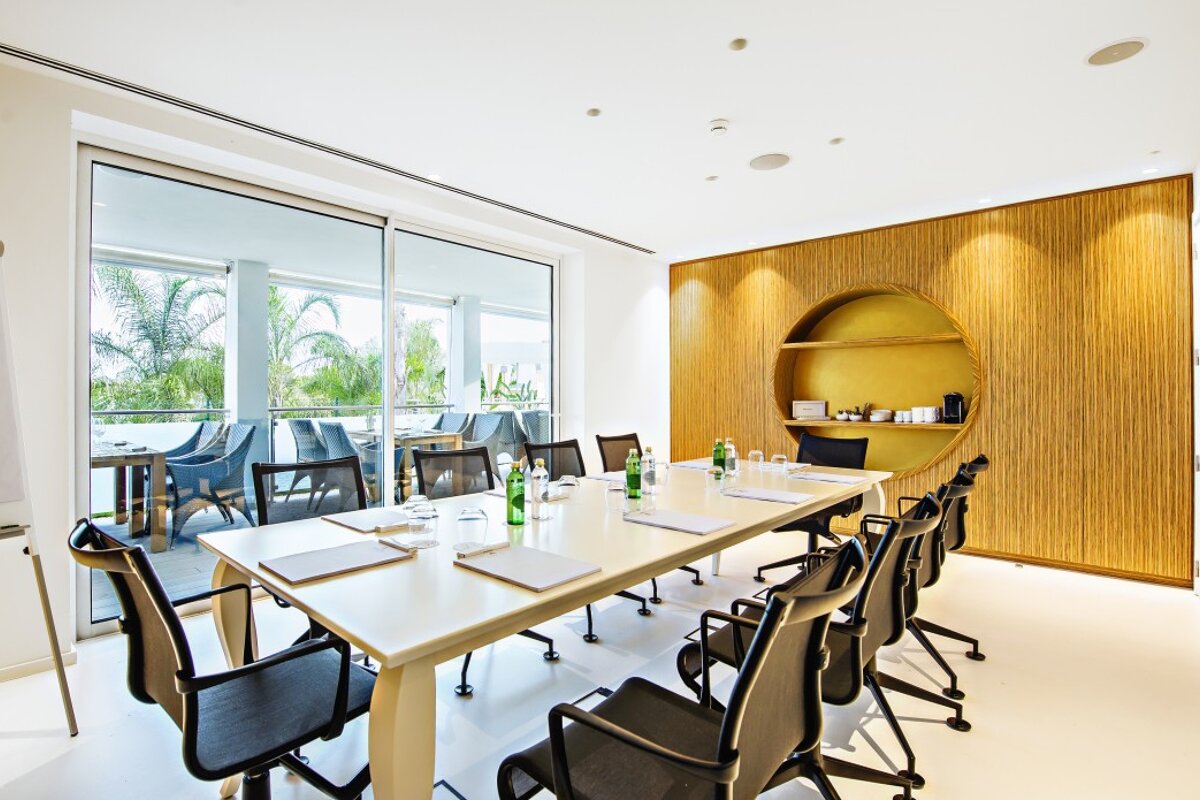 © Portals Hills Boutique Hotel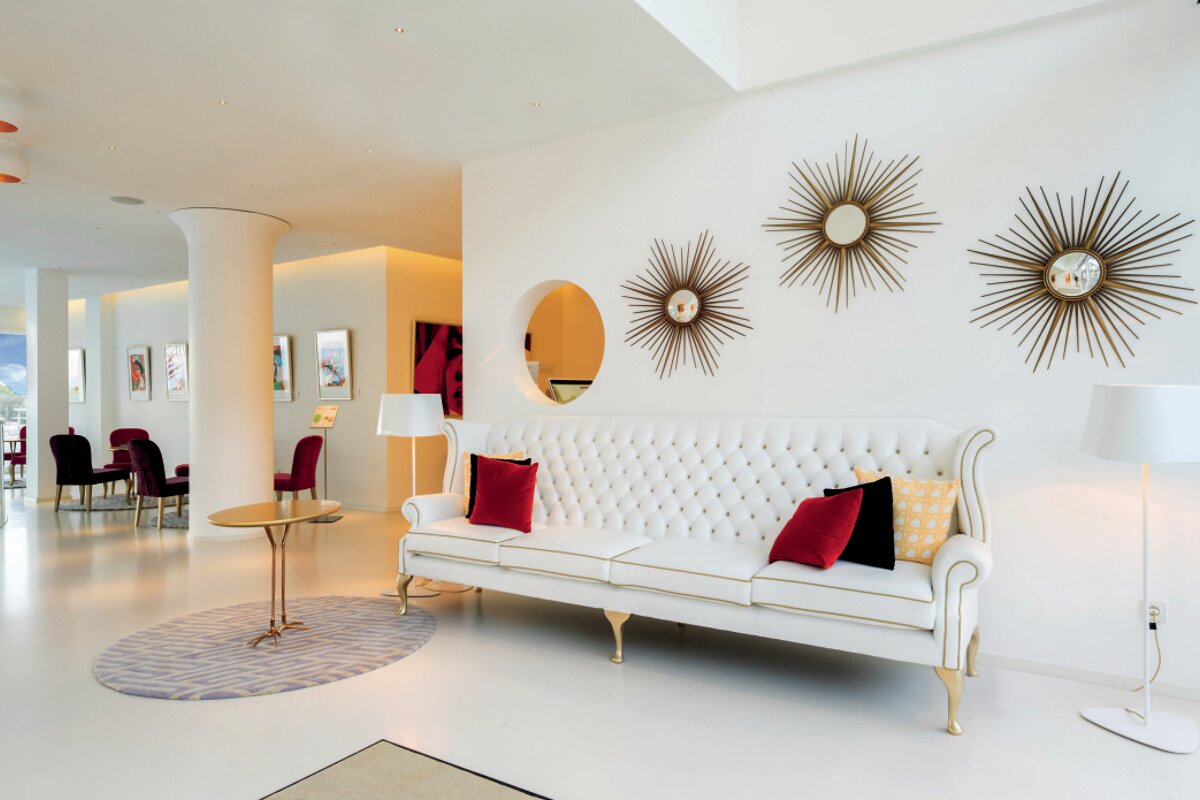 © Portals Hills Boutique Hotel
Portals Hills Boutique Hotel, Portals Nous
Stunning exclusive cosmopolitan hotel with fantastic restaurant & spa facilities
This is a luxury boutique hotel promises personalised services that will exceed your wildest expectations.
Perched on the hillside overlooking the crystalline waters of the Mediterranean the hotel brings cosmopolitan style and energy to the buzzing port of Puerto Portals.
The hotel features 29 luxury suites and two exclusive FENDI-furnished penthouses. The interior of the rooms was designed by internationally-acclaimed stylist, Luc van Acker, who choose to evoke the chic fresh Miami spirit with custom-designed furniture and pastel shades. All rooms include:
Kingsize beds
Air-conditioning
40 inch flat screen TV
Free WiFi
MP3 docking station and sound system
Electronic safe
Mini-bar/ Fridge
Nespresso machine
Extra large rain shower
Sea view from a balcony or patio
If you do choose to indulge and stay in one of their fabulous penthouses then you will have private chef services available to you so you can enjoy an excellent gourmet meal in complete privacy. They will also prepare a dreamy FENDI-furnished poolside cabana for your use only.
Like all good exclusive establishments, this complex includes a lavish wellness lounge offering treatments from deep tissue massages to organic facials and luscious body scrubs to slimming wraps. Their well trained beauticians and therapists are there to pamper and preen. For a more holistic approach to health, highly qualified physiotherapists will offer support to suit your body's needs.
For further details and booking, contact the hotel directly using the enquiry link on this page or visit their website.
Reviews
357 verified reviews by
Watch this
Who should go
Those looking for an exclusive luxury experience in one of Mallorca's newest hotels.
The Pool
The outdoor infinity pool stretching out towards the Mediterranean is surrounded by large comfortable deck chairs and double day beds, all with the tropical shade of palm trees.
The Bar
The pool side bar, La Cabana Poolbar & Lounge, is a calm light and airy space providing the prefect chill-out atmosphere. The menu offers traditional classics such as Caesar salad and club sandwiches as well as a modern take on Spanish tapas for light bites. There are numerous drinks options to accompany your food from New World wines to champagne to cocktails or simply a light refreshing soft drink.
The Restaurant
The Collins Restaurant provides a sensational seasonal menu that is worthy of true gourmet connoisseurs alongside flawless service. All their fresh produce is organic where possible and sourced from local farmers' markets. The decor includes gold art deco touches and a feature glass wall which displays their comprehensive wine and champagne collection. For al-fresco dining there is a large terrace with panoramic views of the Mediterranean.
Visitor comments
"Everything about this brand new hotel is super cool....from the sweeping white staircase down to the pool to the suit-wearing staff and management. Can't wait to go back. It's in a perfect location just a short walk from Puerto Portals, one of the best marinas in Spain. Cannot recommend it highly enough :)" - Trip Advisor
"Completely new hotel very nice decor, the rooms were beautiful with a great view. Breakfast was very nice but not overwhelming. Nice little gym for a basic work out. The best thing was the staff very professional and attentive. Great place to stay, totally recommended" - Trip Advisor
"We have just returned from our fifth visit to this hotel. Which is something that we have never done before. The staff & the surroundings make the whole experience utterly amazing. It's like going to see good friends. We were greeted as we always are with genuine big smiles & nothing is too much trouble for any of the staff. They are all fantastic at their jobs, they even remember what it is you have for breakfast. We didn't even have to ask it just appeared.
I would love to name them all for their exceptional customer service skills, but you must go & see for yourselves. The lunch & dinner offering is great. So if you wanted to go there & leave the hotel you can knowing you have a good selection of food and drink. I suffer from insomnia & need quiet in the room at night. This is exactly what you get. I can honestly say I never hear a door bang or next doors toilet flush etc like you do in some hotels. The hotel is also close enough to walk to the port. All in all another great time. Thank you to each and everyone of you as I say they are all amazing & make our visit special every single time." - Trip Advisor
"We stayed for 5 days - all the staff extremely attentive especially Juan and Elizabeth - nothing was too much trouble. A special thank you to Elizabeth for making our last day extra special and the valet parking men. Lovely cocktails made to order, nice chilled out music whilst lazing by the pool. Breakfast was good. The hotel is small, friendly and very modern. Great location as you can walk (or get a taxi for €5) to Puerto Portals and Palma, Port Adriano and Andratx and all possible by taxi. Altogether a fantastic place and would definitely return." - Trip Advisor
Location
Portals Nous, Mallorca