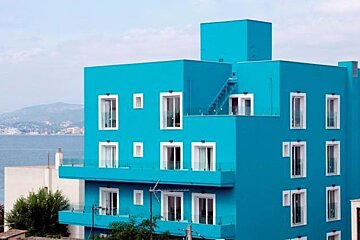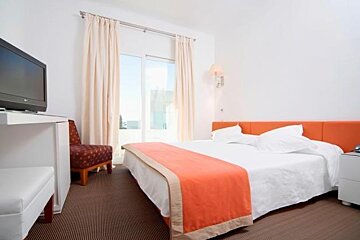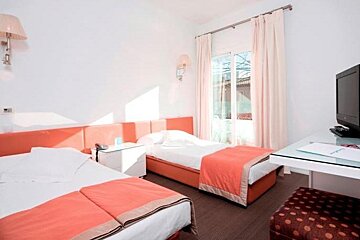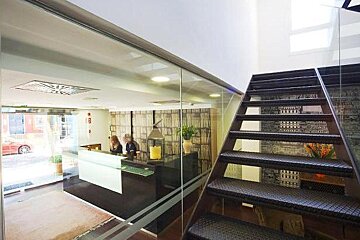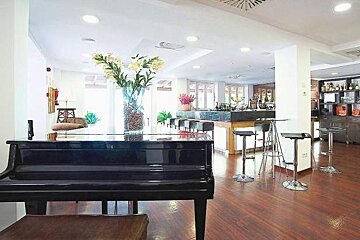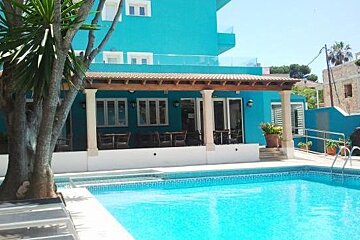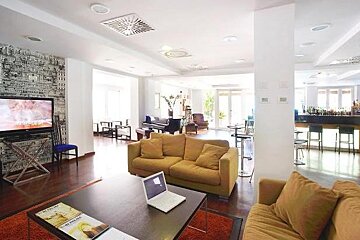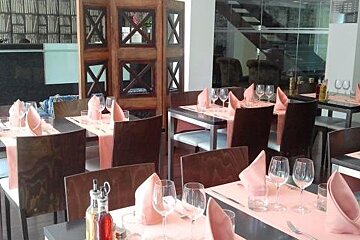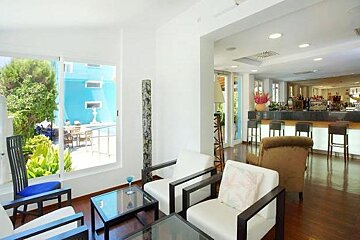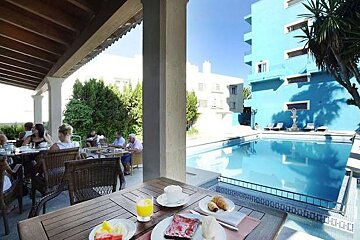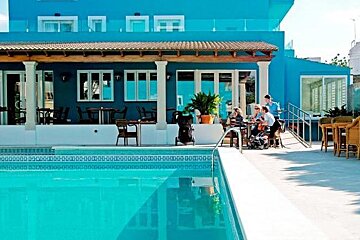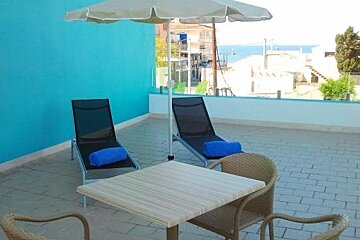 Portofino Hotel, Ciudad Jardin
Contemporary style hotel with modern rooms by the beach
The UR Portofino Hotel offers an elegant combination of modern facilities and highly efficient service. The advantages include proximity both to the airport and to the centre of Palma, the splendid beach of Ciudad Jardín, and of course a luxurious leisure pool.
Conveniently situated between the residential area of Ciudad Jardín, the airport and the city of Palma. The hotel is only a few metres from the magnificent seaside promenade which runs along the entire bay of Palma, past El Molinar, Portixol and Ciudad Jardín as far as Playa de Palma. Take a relaxing stroll and enjoy views of the cathedral, Bellver Castle, the luxury yachts in the Real Club Náutico of Palma, etc.
The hotel is strategically located 10 minutes from Palma de Majorca and 10 minutes from the airport, providing modern facilities and excellent service. There are 70 rooms, a restaurant, a piano bar and an outdoor pool. Enjoy the peace of Majorca lying on your sunbed at the hotel or walking along the beach. Have a refreshing swim or cool off with a delicious cocktail at the bar.
Reviews
2174 verified reviews by
"Very Good"
Good to know
"Facilities in need of refurbishment"
"Elevator in need of updating"
"Hotel could use some updating"
"Good"
Good to know
"Good restaurants & bars in the area"
"Wifi quality could be improved"
"Very Good"
Good to know
"Good accessibility by car"
"Rooms in need of an update"
"Good"
Good to know
"Bathroom could be bigger"
Visitor comments
"The staff were lovely, rooms clean, great position. It is a really lovely hotel in a lovely location. Thank you for making our trip a great one." - Trip Advisor
"The hotel is modern, free WiFi is included, and location....the sea is at the foot of the street and the old city only minutes away by bus. " - Trip Advisor
" The terrace next to the pool was a great place to work. The rooms were clean and nice." - Trip Advisor
Location