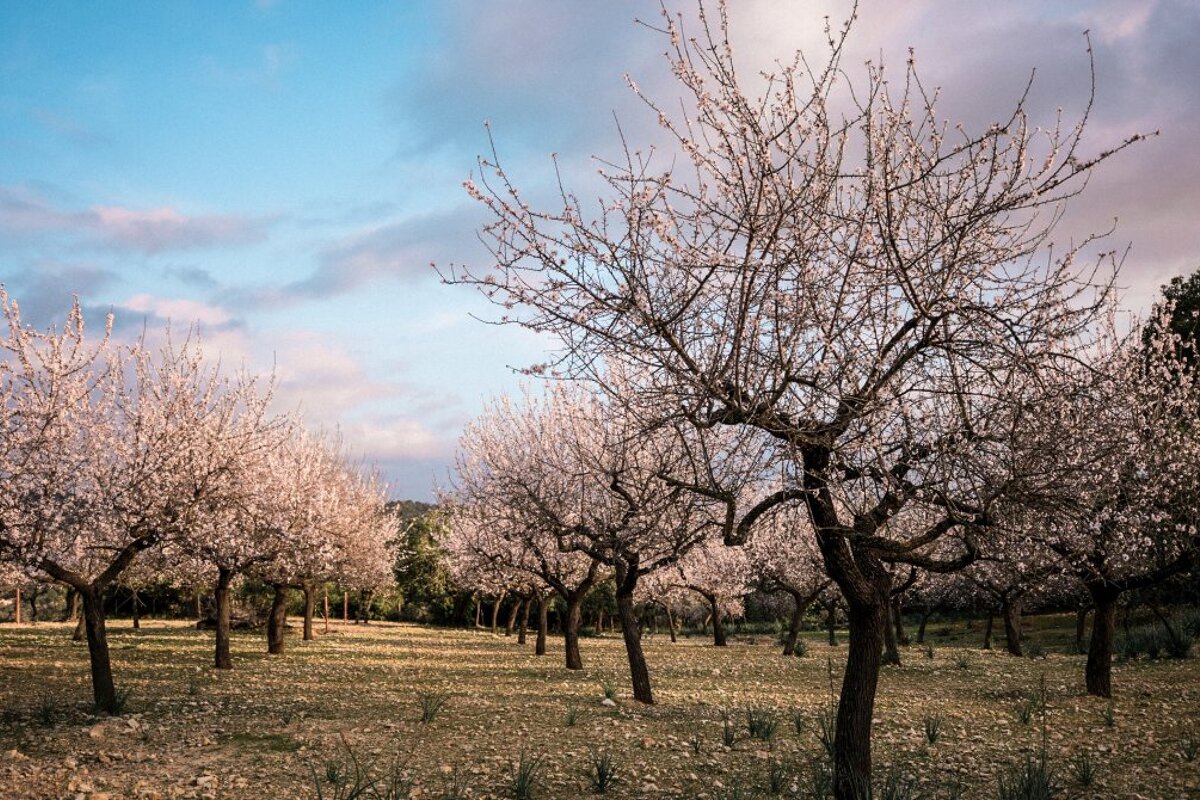 Almond blossoms, Spring arrives in Mallorca
Almond trees are in full bloom throughout February
Did you know that Mallorca's almonds are some of the best in the world? You didn't? Oh well, you do now!
More than four million almond trees can be found across Mallorca. The island's countryside and the inland microclimate create the perfect conditions for almond blossom to flourish. From late January and throughout February, the island completely transforms when the trees burst into blossom. The white, pink and cerulean colours of the almond blossom create something that could be described as a scene from a fairy tale. So much so, that Mallorca's almond blossom has received international interest in recent years, with people (including photographers and painters) travelling from far and wide to see this annual natural spectacle taking place in the Balearic island's countryside.
There are almond trees all over the island but head to the central and eastern regions of Mallorca for some of the best sights. The biggest concentrations are around the rural towns and villages of Bunyola, Lloseta, Marratxí, Sant Llorenç, Santa Maria, Selva and Sencelles.