Magical Mallorca Marathon
Palma Marathon, a scenic run around Mallorca's capital
Palma celebrated its 13th marathon this weekend on what turned out to be a gloriously sunny Sunday. 10,000 runners from 48 different countries competed in the full marathon, half marathon and 10km races. The scenic route along the seaside promenade and through the old town, combined with the great weather and fantastic atmosphere made it a real success.
The main hub of activity was at the picturesque Parc de la Mar with the Cathedral looking resplendent in the background. The marathon and half marathon began promptly at 09:00 with excited presenters counting down the minutes to start.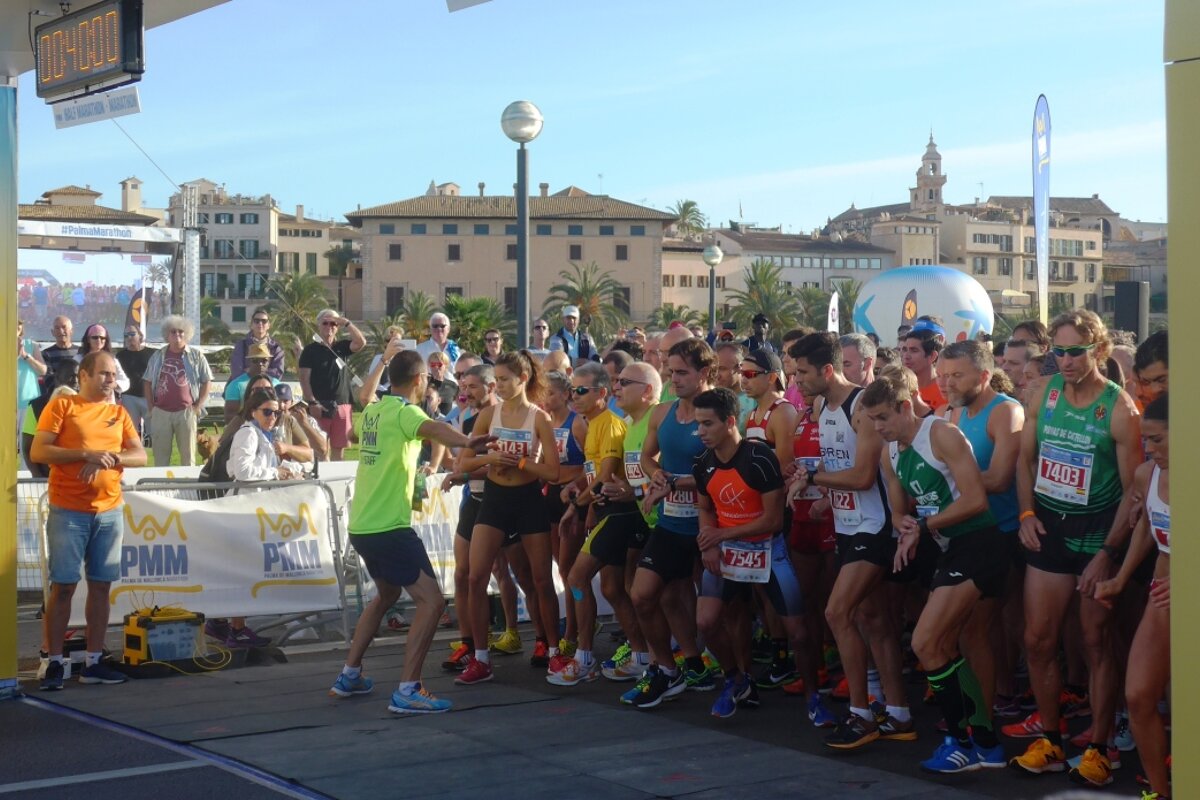 British runner Richard Waldron won first place in the full marathon with a time of 2h38:18. Sabine Stradler, from Germany, was the first female to arrive with a time of 3h07:48. Another Brit, Robert Danson, took first place in the 21km race, repeating his victory from 2015. Mallorcan Sebastiana Llabres was the first female in the same category.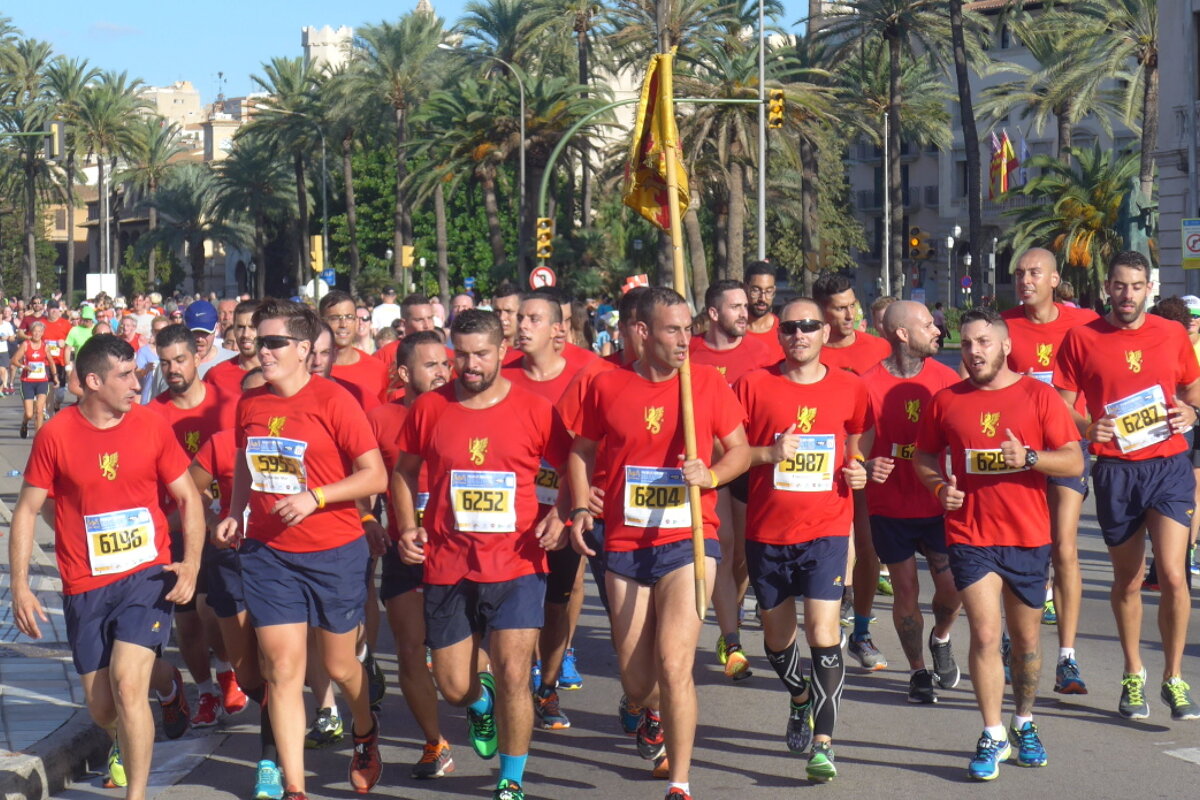 Of all the marathons organised in Spain, Palma marathon is the one with the highest female participation at 39%. I was just one of them taking on the half marathon and I really enjoyed the experience. There were DJs and a batucada band at different points as well as plenty of water stations. In the evening, runners were invited to a pasta party in the Mega Park at S'Arenal.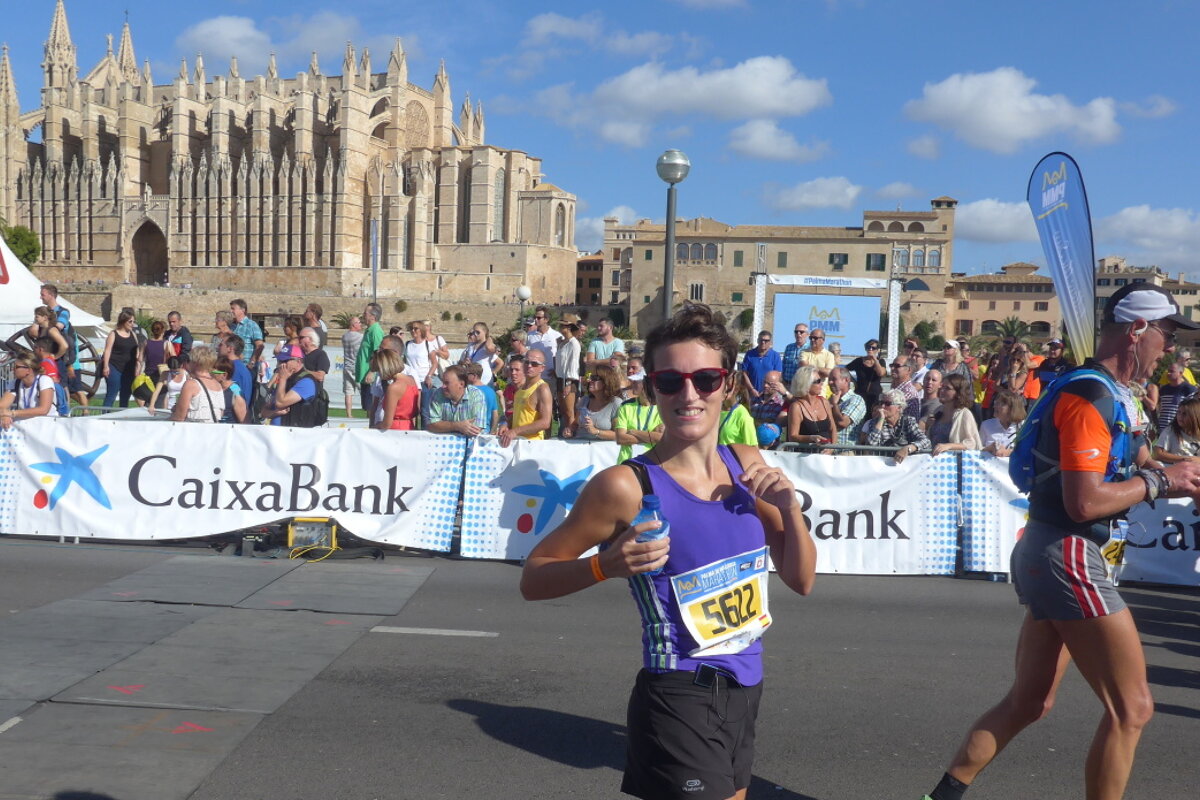 I decided to sign up mainly because I thought it would be scenic. I hadn't actually been running for over a year but I thought the views would spur me on! I was a little apprehensive about my fitness level but luckily my training in hilly Calvià meant I was fitter than I thought. I opted for the tortoise method of slow and steady, and ended up really enjoying my 2hr27 run.
After the initial loop along the Paseo Marítimo, we headed through the narrow cobbled streets of the old town. It was fun to have these usually packed streets reserved just for us for a while! At 19km I started to ache but, by then, the end was in sight. Heading down Passeig des Born I felt uplifted to see the enthusiastic crowds, my husband among them with his camera to capture my happy finishing moment! Despite my stiff legs, I'm already thinking I would definitely do it again.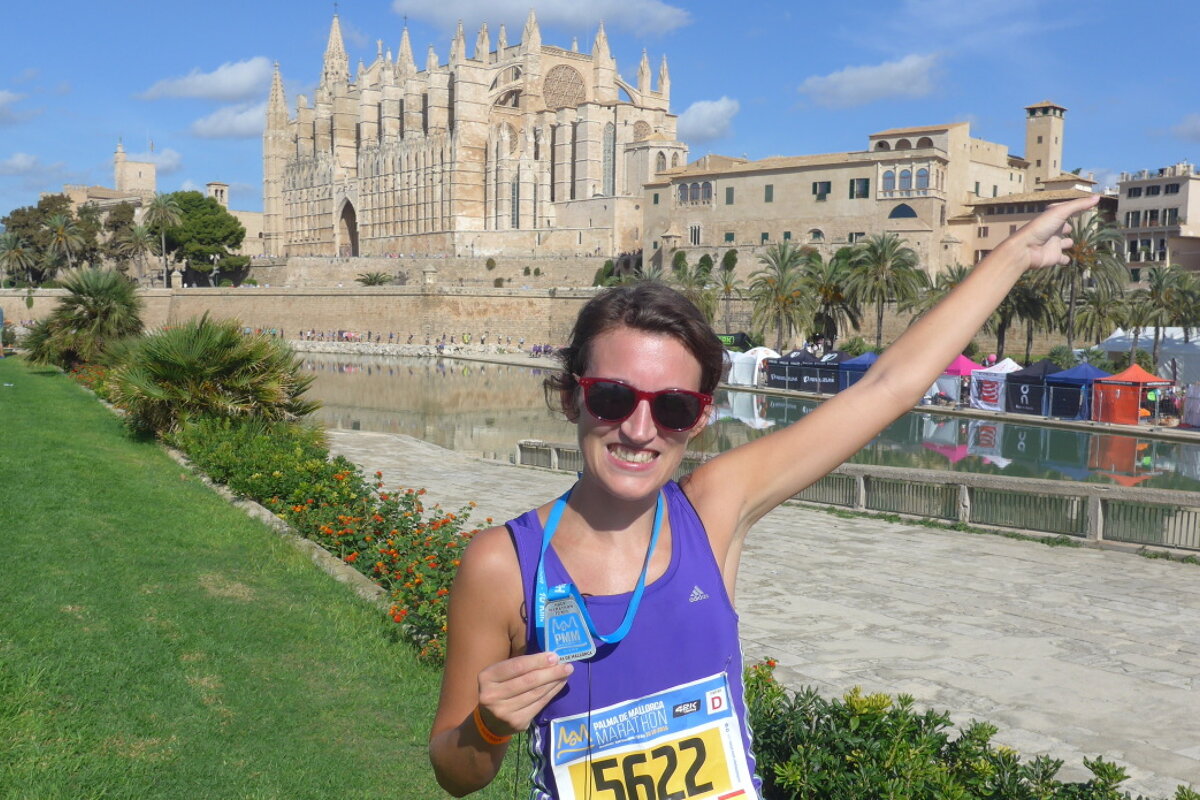 The marathon brought a great buzz to the centre of Palma and will no doubt be back next year with as much energy. For those tempted to run next year, it's worth booking early to take advantage of the discounts.
...
For more from Emily, follow her blog.