Top traditional tapas in Palma
The top tables to indulge in Palma's best traditional-style tapas.
Mallorca's cosmopolitan capital city takes centre stage when it comes to the island's gastronomical culture.
Whilst it's become a bit of a trend to put a twist on old favourites experimenting with traditional dishes and ingredients, some people prefer not to mess with the best. Those sentimental creatures who would rather to stick to what they know and love, continue to benefit from a large selection of 'old-age' bodegas serving dependably conventional tapas.
Here, we share with you our top recommendations on where to find the best 'Pimientos del Padrón'​, 'Patatas Bravas', 'Tortilla'… and of course crispy baby squid 'Chipirones'.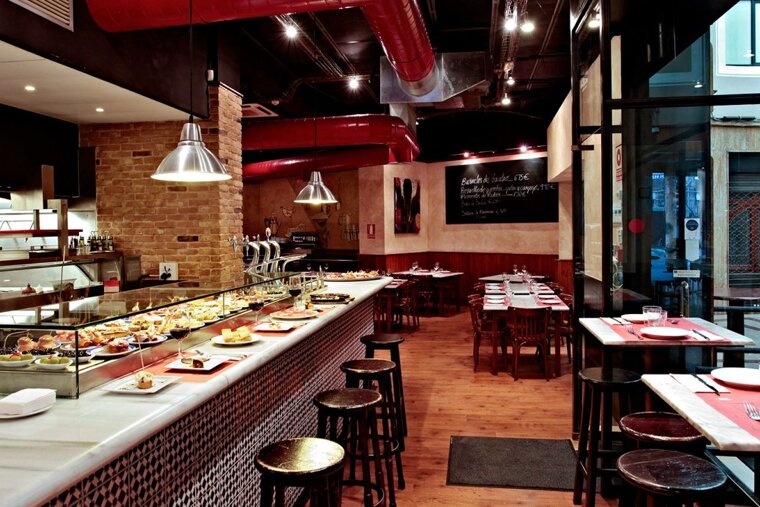 Tast Unio
Tast Unio, found in the nooks and crannies of Palma's cultural alleys and afternoons spent shopping, this lively tapas restaurant will reliably welcome you with open arms and a lively atmosphere.
Being one of Palma's most popular tapas venues, thanks to its extensive and affordable menu, its longstanding success has led to the expansion of the 'Tast' brand and additional culinary projects throughout the city of Palma. Tast Unio prides itself on serving authentic Malloquin dishes made with local produce. Whether you're celebrating with friends or popping in for a pit stop, it's a no-frills and casual kind of place which means you'll find excellent prices to match. Individual 'pintxos' range from €2.75 as well as tapas dishes to share like croquettes from €8.00 and 'Gran Reserva' cured Jamón Ibérico from €14.00. A great selection of Spanish and Mallorcan wines are available to help cleanse your palette between dishes. This is a popular eatery, so reservations are recommended.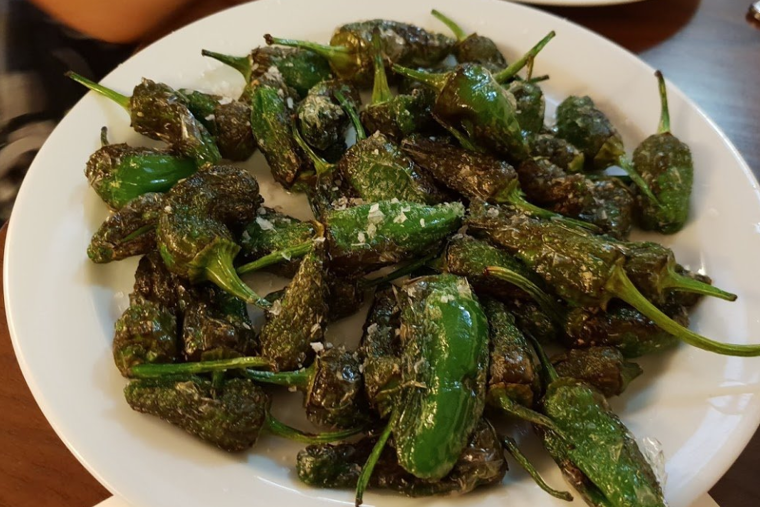 Bar Dia
Found in the much loved and bustling neighbourhood of Palma's old town - La Lonja, Bar Dia is a traditional tapas tavern overflowing with rustic Mallorcan charm. The setting is basic, but this doesn't seem to put customers off and you'll often find queues of people waiting for a table after dark. It's cheap and cheerful, with much of its large selection of dishes available for under €10. They reliably offer old time favourites such as dates in bacon, marinated 'boquerones' (anchovies) and traditional Mallorcan dishes like 'caracoles' (snails) in fragrant broths or sumptuous sobrassada. A jug of their standard sangria easily compliments their wonderful selection of offerings.
La Taperia
You'll have struck gold if you happen to find yourself in La Taperia whilst exploring the streets of Palma's old town. The authentic setting dressed with modern flair pairs superbly with their high-quality traditional tapas. A vibrant hotspot, you'll find trendy clientele lounged on their intimate tables throughout the week, especially in the evenings. Indulge in their 'Chorizo al vino', 'Tabla de Jamón Iberico', Manchego Cheese and juicy 'Albondigas' (meatballs). You'll most likely be returning, so don't get too carried away as they'll have you coming back for more!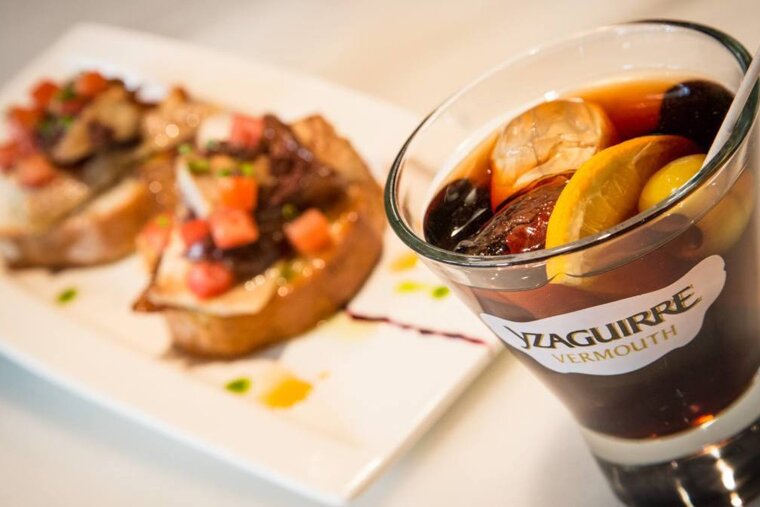 Santa Catalina Food Market
Tucked away in the busy and fashionable market square of Santa Catalina, Can Joan Frau is the perfect place to berenar or 'grab a quick bite'! You'll rub up against a variety of clientele including Palma's greatest chefs often grabbing something to eat whilst on their own market rounds. Don't expect to find a seat but do expect some delicious classic tapas and a lot of noisy market atmosphere. Only open during market hours, 07.00 until 16.00 Tuesday to Saturday.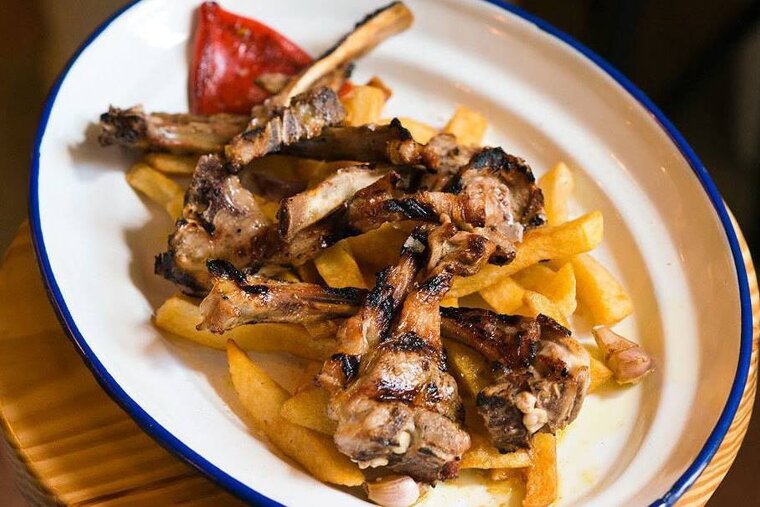 Vermutería La Rosa
This hot spot easily has some of the best small bites in town, paired with a well curated wine list… But what you really want to come here for is the Vermut (vermouth!). With Spain in the midst of a 'Vermut renaissance', there's no better time to indulge than in the late afternoon with old friends.
Open from midday until midnight Monday to Sunday, La Rosa Vermutería is perfectly located just south of busy shopping street La Rambla. After a long afternoon's shopping when everywhere else is just about finishing up their lunch service before reopening around 20.00, La Rosa's doors thankfully remain open. The problem you'll have if you've left it last minute, is securing a table… if you can, plan ahead and make a reservation to avoid disappointment. Their patatas bravas are to die for and depending on the season, the clams, mussels and other seafood on offer are well worth your time.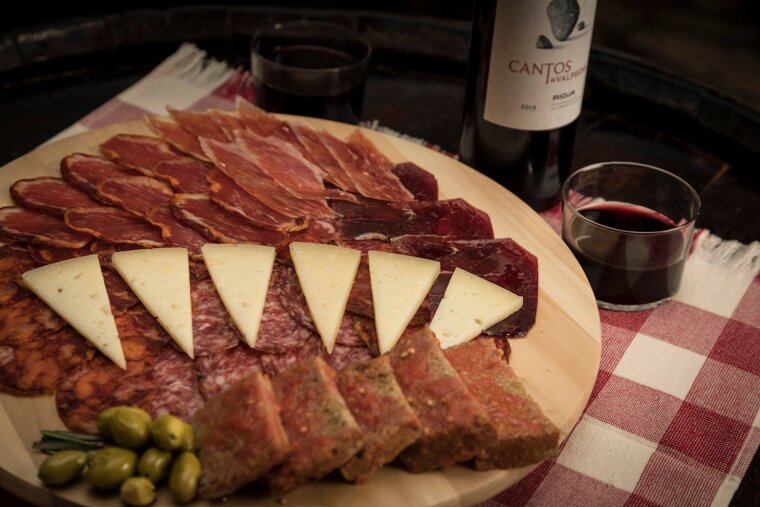 La Bòveda
Found in the corner of main square courtyard La Llotja and surrounded by numerous traditional tapas eateries in the area, La Bòveda continues to top the leaders board despite its numerous and nearby peers. Offering Basque-Castillian cuisine with well-executed staple dishes, this well-loved local favourite often has live traditional guitarists and musicians nudging their way between the benches and narrowly dodging the quick table service passing them by. Professionally run by the well-equipped staff, everything seems to stay under control despite the animated and busy environment. Whilst it can sometimes host more tourists than locals, it offers a wonderful tapas experience in the heart of the city centre.
More inspiration...
There's ample opportunity to sample long time favourites like Pimientos de Padrón, calamares, pil pil prawns, pulpo, croquettas, dates wrapped in bacon and other Spanish dishes that come to mind at the drop of a tambourine… but don't forget to also try some of the more modern twists on traditional tapas across the island's 21st-century restaurants.