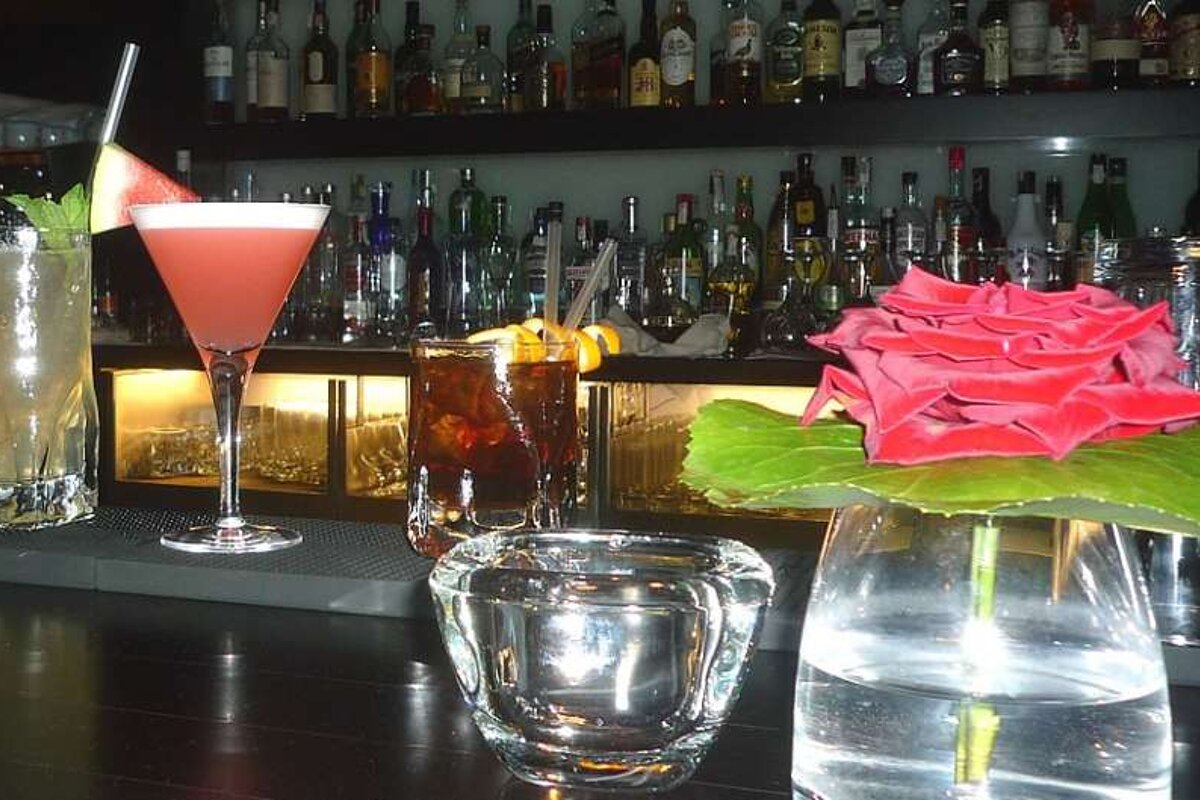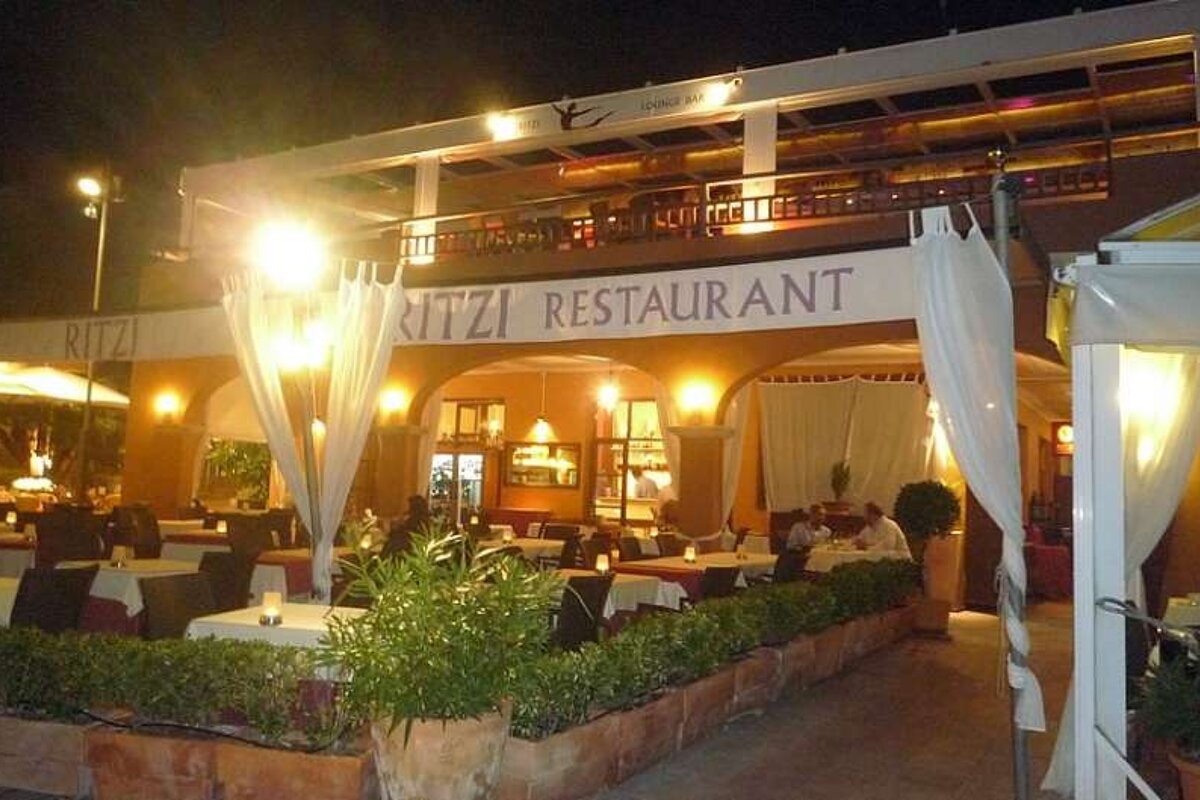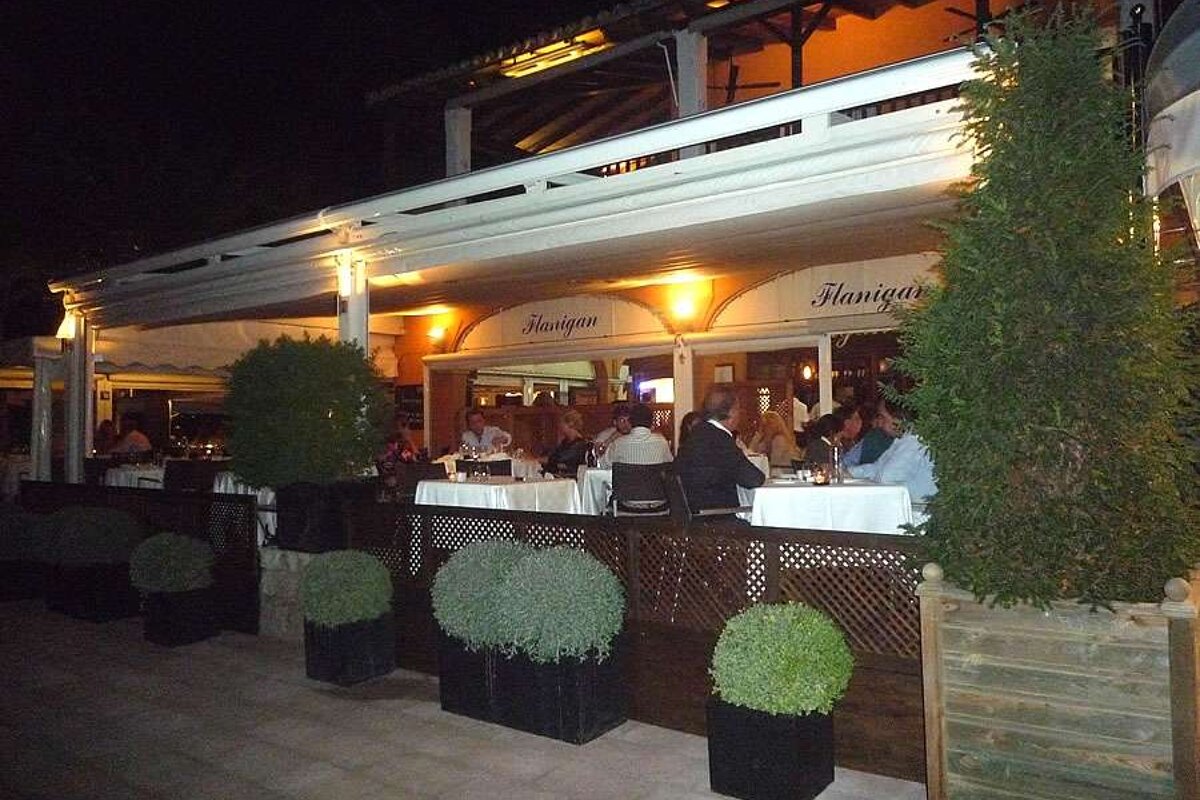 A night out in Puerto Portals
Puerto Portals has a bit of reputation as being the most glamorous (and expensive) resort in Mallorca, with its swanky harbour, Michelin starred waterfront restaurants, and sexy designer cocktail bars. This is where the millionaire yachting community hang out, and visiting celebrities come to party. All in all, it's an impressive set up, and one that will surely test your credit card limits.
Undaunted, we dressed up as best we could (shirts for the guys, and heels for the ladies) and made our way down the coast from Palma. We had a quick pit-stop in Illetes for some sundowners at Las Terrazas Beach Club. Only 10 minutes from Palma, this beach club has a sophisticated interior and a large terrace overlooking the Bay of Palma. A nice relaxing way to start the evening off.
A five minute drive took us to Portals (as it is known amongst the local community), where we abandoned the car and made our way to Havana Moon cocktail bar. Pictures of cocktails that would make Del-boy blush, all umbrellas and curly straws, adorned the outside of the bar but spotting that it was offering a two-for-one cocktail promotion, we quickly ordered two mojitos, a beer and a gin and tonic. Not the fanciest of bars, it provided us with the cheapest round of the night, at €25. We passed by Mallorca's favourite cafe chain, Cappuccino, having enjoyed their coffees and burgers on a previous occasion. The Portals branch has one of the best locations in the heart of the marina, overlooking the luxury yachts. People and fancy car watching is second to none - expect perhaps for Wellies, which is just around the corner in the next block. Wellies also enjoys a prime position with its pavement cafe and first floor bar & terrace.
Wellies bar was where we were headed. Known as 'W' cocktail bar, the bar has a wonderfully stylish and airy feel to it, thanks to the panoramic (open) windows giving you direct views on to the yachts. There is an enormous & tasteful adjoining roof garden terrace for those balmy summer evenings. The comprehensive cocktail list means you are spoilt for choice, and includes all your old favourites plus some very appealing specialities of the house. With professional bar service and clubby tunes in the background, Wellies is very popular with the yachting set and ex-pats of all nations.
After sinking a couple of cocktails, it was time to fill the bellies with something more substantial than a slice of watermelon, and we popped next door to Flanigans. Based on a top recommendation from our sales guy's father's golfing buddy, who had declared Flanigans to have the best steak on the island, we secured a table on the terrace by the marina. The menu is straightforward grill surf & turf, with a selection of tapas to kick everything off. The waitress brought us delicious breads and tapenades that we happily munched as we placed our order. A bottle of Mallorcan Grand Reserve red wine was chosen from the excellent Jose Ferrer vineyard in Binissalem. The boys decided that after drinking colourful fruit cocktails, meat was in order to restore their masculinity and with all the imagination they could muster they ordered a steak each. To be fair, the golfer's recommendation was spot on and the boys all enjoyed their steaks. My (six) Soller prawns were sweet and juicy, although at an eye-watering €39, they were certainly the most expensive prawns I have ever had.
Another bottle of wine was consumed before it was time to try Ritzi, located next to Cappuccinos. Another one of these restaurant-cocktail bar type establishments, Ritzi's is indeed ritzy! A bit more clubby than Wellies with it's neon lighting, it also has a fabulous view on to the boats in the marina. It also had the most expensive cocktails that we encountered - at €13.50 a pop you would expect them to be good, and to be fair, they were.
Whilst there are other bars and restaurants in the area, we decided to call it a night at this point - the strain on the wallets was beginning to show. Next time, we thought we could start at the brilliant Roxys beach bar (although a change in clothes may be in order), mix with the millionaires at the German-run restaurant Tristans, and perhaps end up at Karma, with it's stylish interior and late-opening clubby cocktail bar.
No shortage of places to go in Portals, and ladies, you won't have to walk too far in those killer heels.
Location
Puerto Portals, Mallorca