An empowering retreat in breathtaking Mallorca
I embark on a 24-hour taster of the Kaizn Retreat
About
As an island, Mallorca is a popular destination to indulge in various kinds of retreats and transformative holidays aimed at giving your mind and body some TLC. I used to associate the word 'retreat' with things like detox and yoga until I went along to a very different retreat this February, a Kaizn Method Retreat.
Kaizn stems from the word Kaizen in Japanese which means "change for the better". The itinerary for this particular retreat caught my attention – the programme was a good mix of workshops in lifestyle performance methods and fun outdoor activities amongst the island's most breathtaking scenery. Workshops included things like Breathwork (the importance of breathing properly and techniques to help us manage stress), Value Determination (finding our core personal values) and The Art of Challenge (and how we can use our perceived challenges as opportunities for growth), combined with ice baths, mountain trekking, abseiling and so much more. Sounds tempting? Then read on!
At around 17:00 on Thursday afternoon, I found myself on one of Pollenca's quaint narrow streets, just a five-minute stroll from the main square. Behind the large wooden front door, I was greeted by a majestic 20th-century Mallorquín townhouse. It was evident it had been refurbished in recent years but many of the house's original features remained or had been replaced to keep in line with its character, including the wooden doors and tiled floors. Cosy Mallorquin fabrics and antiques had been employed to create this splendid abode but all the 21st-century amenities one could ask for had been thought of as well. Outside, a pool and various terraces and courtyards served as idyllic settings to relax and reflect on. I was shown to a charming yet spacious bedroom in keeping with the rest of the historic house, complete with its own enormous ensuite bathroom.
---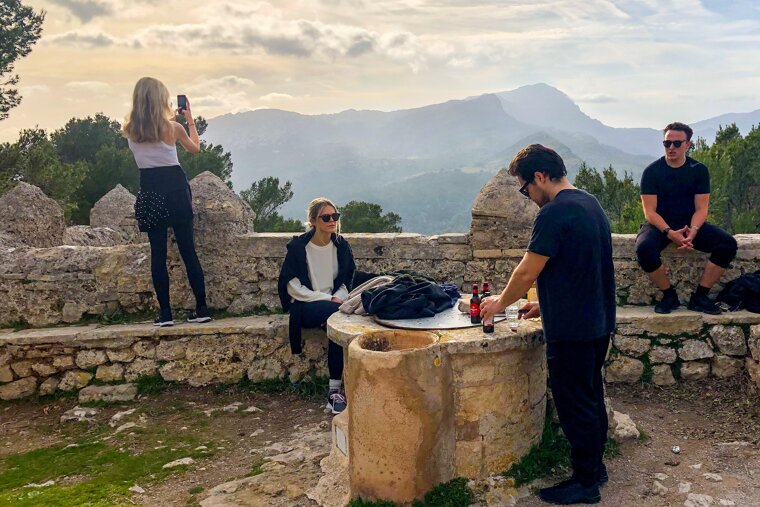 After a brief tour, I was escorted up to the roof terrace where the rest of the members of the retreat had congregated and were in the midst of getting to know each other with glasses of wine, beer and green tea in hand. Here, we received an introduction to the Kaizn Method and the retreat from founders Alex and Jono, who explained their backgrounds and what led them to where they are now. To summarise, they were both high achievers in their careers but found themselves asking "When will I feel fulfilled, happy and proud? Who am I doing this all for – myself, my parents, my friends? What's driving this constant need to get ahead, to go bigger and better and to need more?" They also explained that it was the challenges they faced both professionally and personally that have taught them the most. Over the past two years, they have been exploring the foundations of coaching, cross-disciplinary learning and lifestyle performance tools to help others to achieve their goals and gain a sense of fulfilment.
---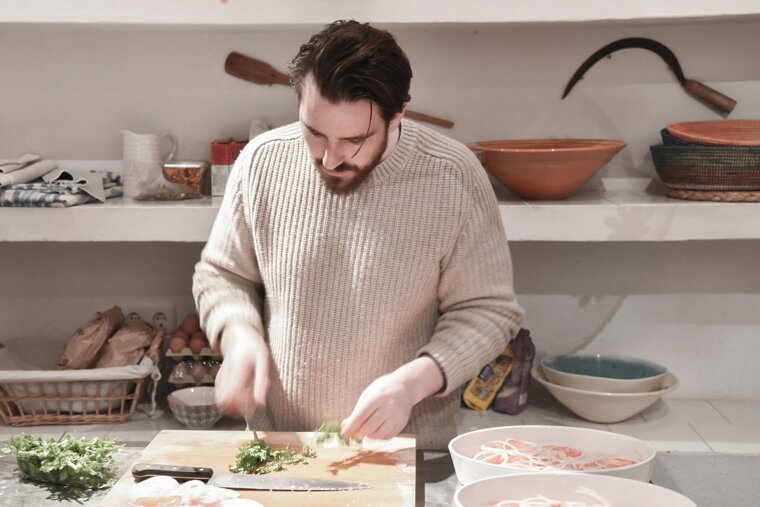 That evening, our hosts prepared a home-cooked dinner using local ingredients. Think fresh fish, vegetables and salad. No effort was spared in making us feel at home. Afterwards, we moved into the snug and all got to know each other better with some games in front of the fire. Before bed, we were reminded to be downstairs ready for a cold-water plunge at 08:00, which certainly haunted my thoughts as I closed my eyes.
---
Starting the day off with an ice bath
Kicking off our morning at 08:00, we were downstairs and ready to plunge ourselves into an ice bath. This was an exercise to show us that we can take control of our body, fears, pain and overall well-being through breathing exercises and focus. Wim Hoff, or 'the iceman', famously lectures about how our mind can get us through exposure to coldest conditions. And, sure enough, by practicing what is called 'box breathing', (breathe in for 4 seconds, hold your breath for 4 seconds and breathe out for 4 seconds), me being a person who can only do about 10 seconds in the cold plunge pool at the gym managed to spend 4 minutes in the ice bath with 8 almost complete strangers. This was a great introduction to the power of breathing and focussing your mind.
---
Breathwork workshop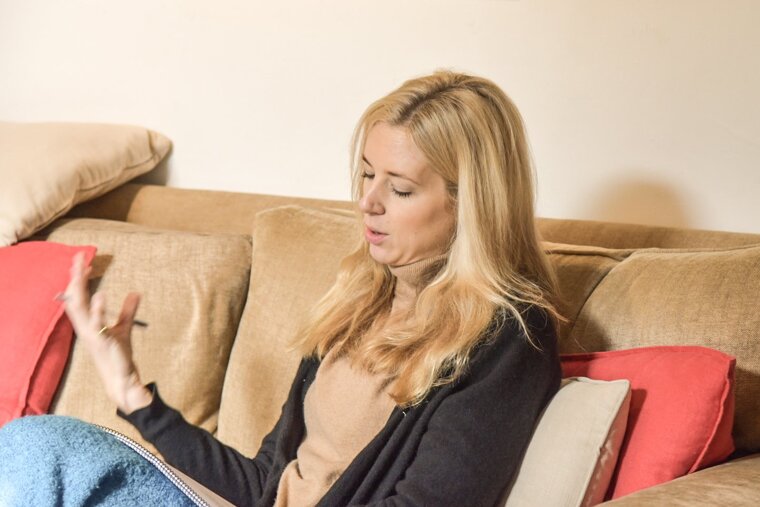 I embraced the warm shower that followed but was intrigued to know more about the power of breathing, so I was looking forward to our next activity: a breathing workshop. Our teachers explained that controlled breathing not only keeps the mind and body functioning at its best but can help to lower blood pressure, promote feelings of calm and relieve stress. We got comfortable on some cushions on the floor and, over the next half an hour, went on a journey to investigate different types of breathing exercises. The one that stands out in my mind was the 4-7-8 breathing technique, known to help promote a feeling of calm and which also aids in getting to sleep. This involved breathing in for 4 seconds, holding our breaths for 7 seconds and exhaling for 8 seconds. By the end of the session, I was feeling super relaxed, that's for sure.
---
Life Values workshop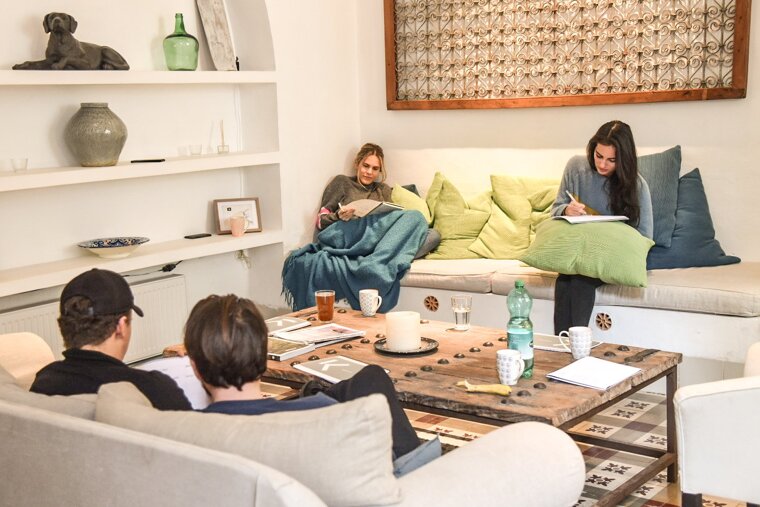 Next up was the Life Values workshop. Our teachers handed out workbooks to each of us and described that, as we go through life, our set of values affects every aspect of it, including our priorities, decisions and actions. Asking us what our core values were, we all looked confused… So here's a brief overview to give you an idea of how we spent the next few hours. We were split into 2 groups of 4 and presented with a set of questions, working through the questions individually but discussing our answers along the way. Here are some examples to give you an idea of the types of questions we faced and the answers we gave: "What do you make time for?" (The gym, seeing friends, cooking) "Where do you spend your money?" (eating out with friends, travelling, on my child). "Where are you most organised? (Household, work schedule, social schedule)". Once completed, we were informed that our answers could then be categorised under 7 areas of life: Mental Genius, Spiritual Mission, Familial Stability, Physical Vitality, Vocational Fulfillment, Financial Wealth and Social Leadership. In the end, we then could literally tally up and see our top values. And let's just say it turns out my values aren't what I expected them to be and there is good reason for why people value different things… these values are deeply rooted in our perceived voids.
---
Lunch break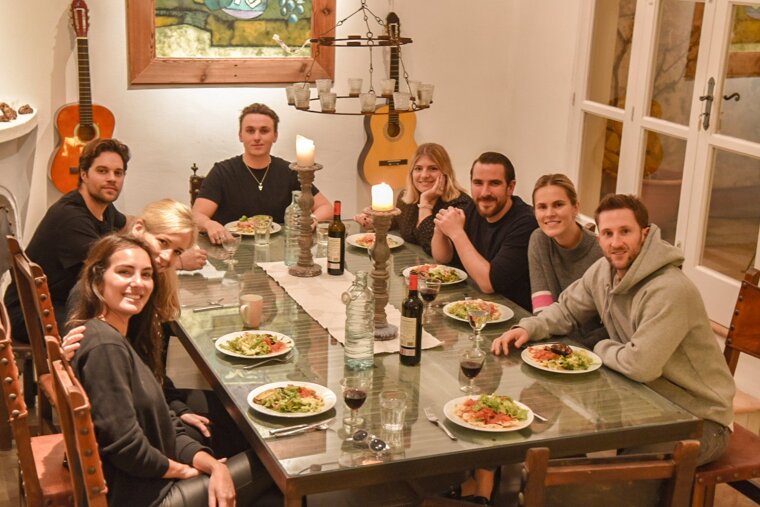 For lunch, we reunited with the other group and enjoyed gazpacho, followed by shredded chicken with salad and roasted vegetables. Healthy yet wholesome. We had clearly worked up an appetite and, as you can imagine, the morning's workshop was the hot topic of discussion amongst my peers.
---
Hiking in the Mallorcan mountains
After spending a vigorous morning working on our minds, we pursued a more physical afternoon activity. A hike up to the top of Puig de Maria where ancient monastery Santuari de la Mare de Déu resides. This particular hike is a short there-and-back hike. It takes around 45 minutes to get to the top, most of it is following the road at a moderate incline but the steeper stony path towards the top intensified our heart rates. Here we were greeted not only with a historic monastery but epic views over the valley and Pollensa town. At the top we sat together and continued our work from the morning, discussing each of our top 3 values and why we think we place such value on these areas of our lives. We all dug deep into our past experiences, from childhoods and even more recent years to try and analyse why we place such high value on certain areas of our lives.
---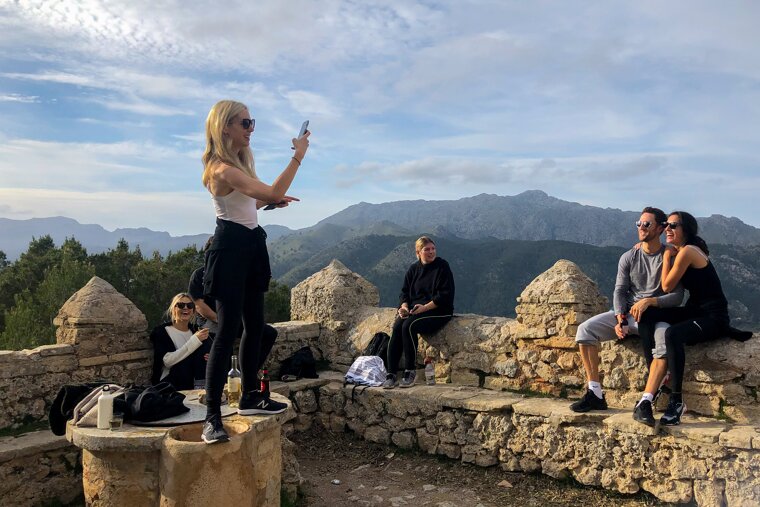 This was just one day of the three-day retreat, a little taster of what to expect. The following days included workshops in the Art of Challenge, Personal Mission Statements and Life Design, as well as adrenaline-fueled adventures like abseiling and more. The week following the retreat, not only did we receive a personal after-care service from our teachers who checked-in with us but the whole group kept in touch and has been sharing recommendations of self-help books, podcasts and more. We also have a group follow-up call in the diary to go through our progression in achieving our personal goals since returning from the retreat.
---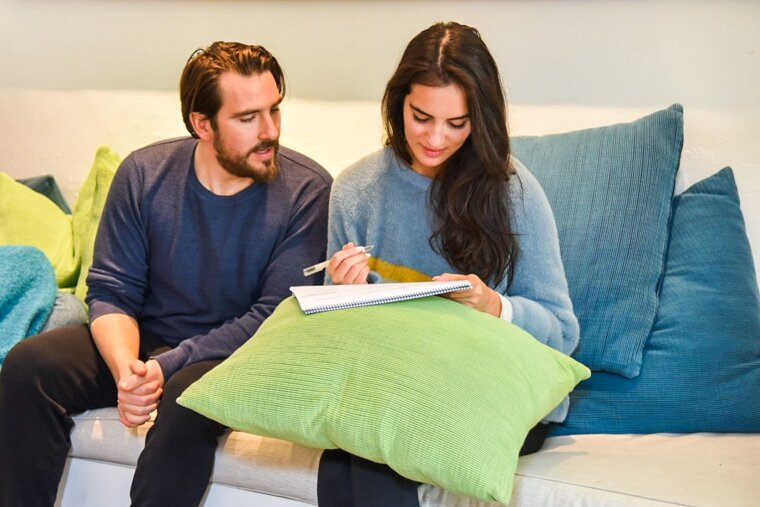 Empowerment seems to be at the heart of the programme. The Kaizn team are 100% dedicated to helping people articulate their vision through self-examination and reflection, providing the tools to help their clients long-term rather than just creating a short-term fix. It's the 21st century and physical and mental health is a major talking point. However, as life gets faster, the moments for reflection become fewer for many which is why it is important to take a moment to press the pause button, unscramble our brains and realign with our core values, achieve our goals and live fulfilled lives.
---
The Kaizn team will be running more retreats in Mallorca throughout the year, so keep an eye on their website to find out more or contact them directly for more information.
---