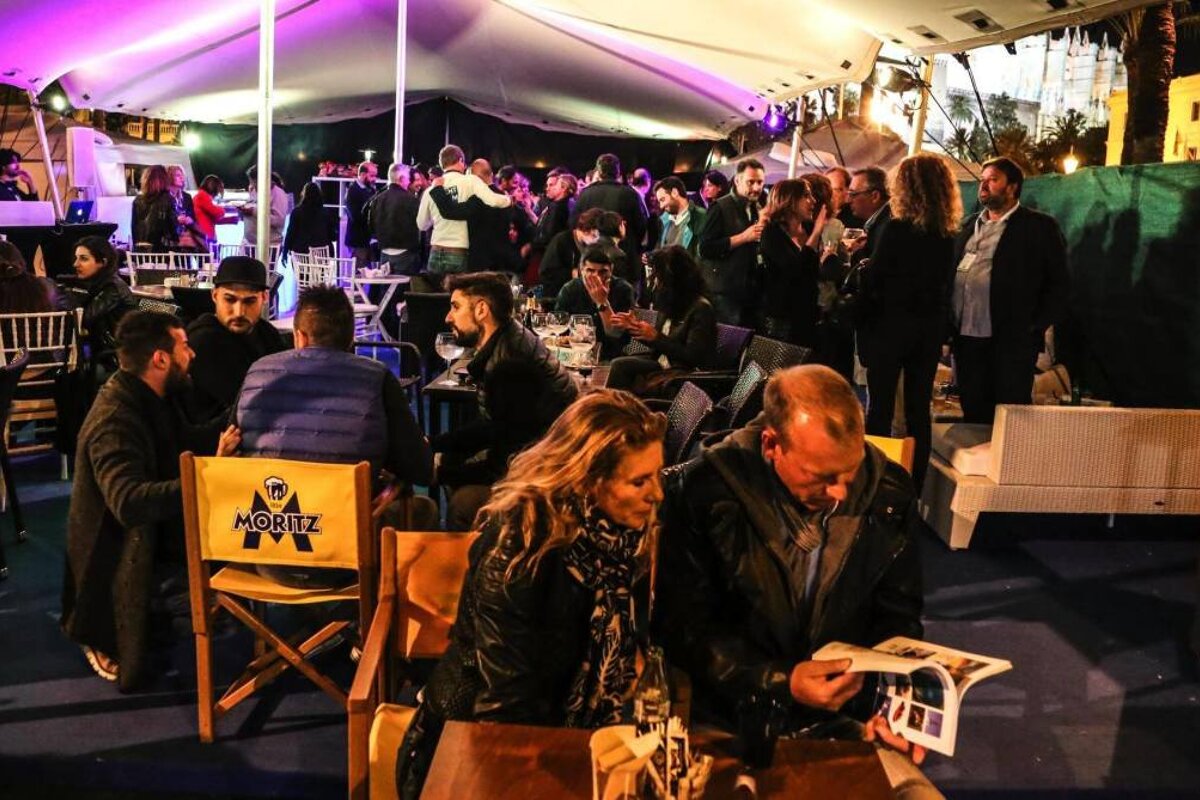 Palma Boat Show's top hangouts
Mallorca's biggest yachting event coming soon
The next edition of the Palma Boat Show will take place between Thursday, April 28th and Sunday, May 1st in its usual spot around Moll Vell pier, close to Palma's majestic cathedral. With more than 40,000 people expected to attend over the five days, the city's restaurants, bars and hotels are gearing up for an influx of visitors.
Whilst there will be plenty of things going on within the show, as exhibitors travelling from far and wide showcase what the global sailing and marine world have to offer, we always love the buzzing atmosphere the Palma Boat Show creates around the whole city at this time of year. So we thought we would share some of our favourite places to visit over the next few days where you can rub shoulders with locals and other boat show visitors at the same time.
The show will be open daily from 10:00 until 20:00. Regular tickets cost €10 per person.
Es Baluard Museum Bar for socialising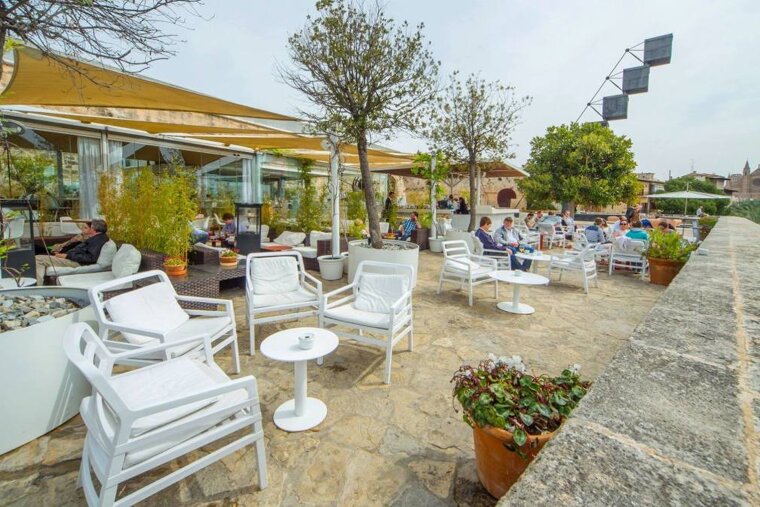 Just a stone's throw away from all the boat show action, Es Baluard Museum is located along the ancient wall that frames Palma's old town. Its bar is actually a bit of a hidden treasure because you have to go through the museum entrance to get to it but it is well worth the trip. This is the kind of place you can walk into for a casual cocktail, beer or fish-bowl gin and tonic – or go for a multiple-course meal with friends, family or work colleagues thanks to their extensive international menu. The bar's terrace provides ample space for people to gather and socialise whilst sipping on their favourite tipples, making it one of the most sociable settings in Palma over the weekend.
Ombu Restaurant & Bar for cocktails & tapas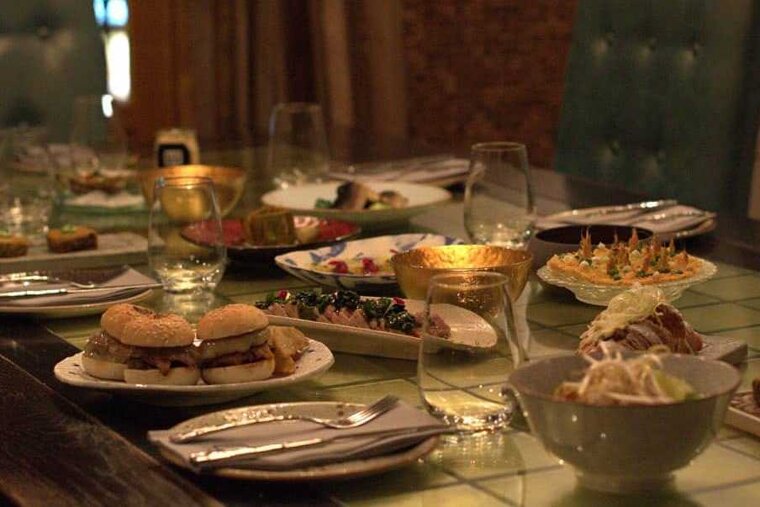 Here you can sample some of the best tapas and cocktails Palma has to offer and, being just a few minutes' walk from the boat show into town, we think Ombu Restaurant should be on your Palma 'must-visit' list. There is outdoor seating, great for soaking up the atmosphere on the city's main shopping street. The rustic Spanish-come-contemporary décor is exquisite, and the food and cocktails certainly won't leave you disappointed. There's even a group menu and a private dining room, perfect for large groups.
Hostal Cuba Sky Bar for drinks with a view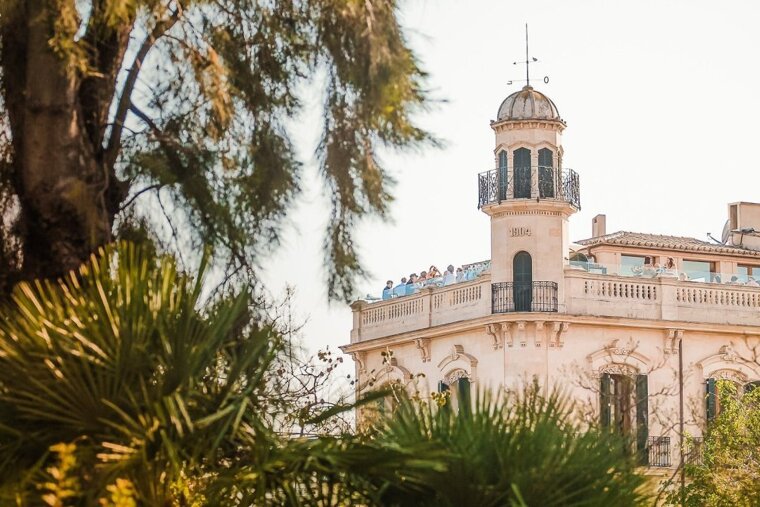 For some of the best views over the port, we would recommend visiting Hostal Cuba Hotel's Sky Bar. A sophisticated setting, this is the place to indulge in a bottle of bubbly and watch the sun go down. It can be reached on foot within 10 minutes from the Palma Boat Show but be sure to arrive early so you aren't disappointed, as we think this place will reach its capacity early doors over the next few days.
Mar de Nudos for boat show atmosphere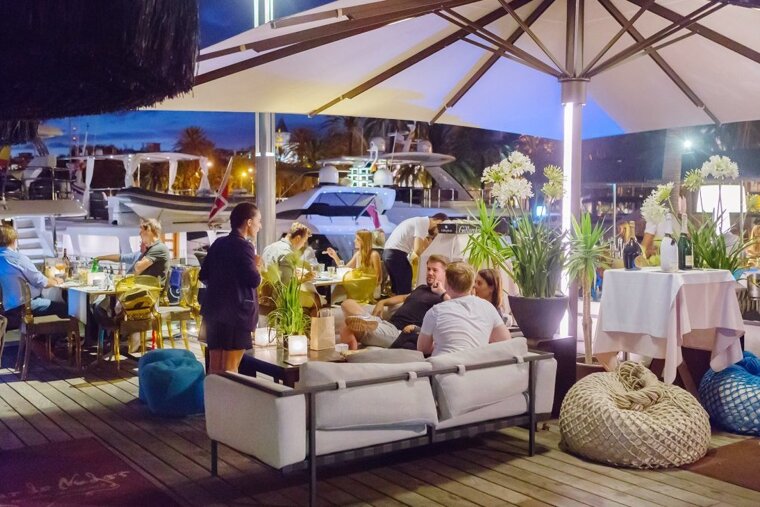 Palma is full of spectacular local and international restaurants. Narrowing one down is always a grand task, however Mar de Nudos is one of the closest to the show, directly on the Moll Vell dock. The restaurant offers delicious Japanese and Mediterranean fusion style menus with a terrace. A fantastic place to soak up the atmosphere of the boat show.
Assaona Gastrobeach for beachside dining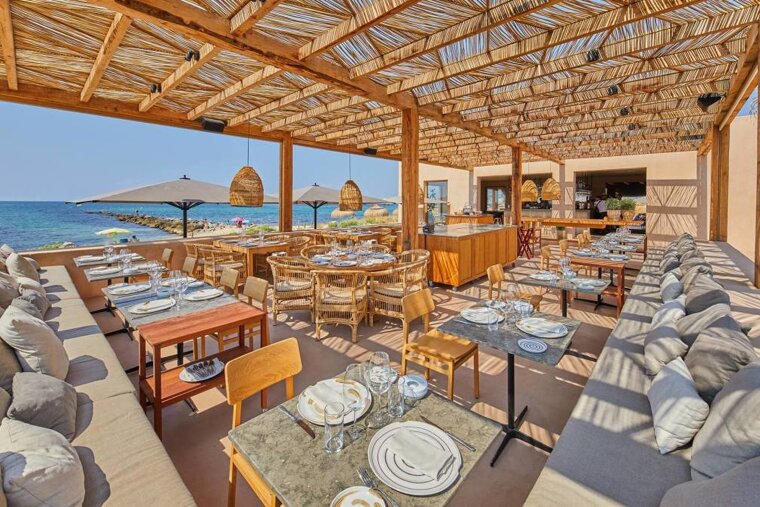 Feel the sand beneath your toes at this trendy gastro-beach club – Assaona provides its patrons with a little taste of paradise. It has everything you could possibly need for a relaxing afternoon including Balinese beds, scrumptious cocktails, premium wine, tasty food and, of course, sea views. To get here, it's a half an hour walk eastbound along the seafront, well worth it for the sea and cathedral views if you fancy stretching your legs. Alternatively, it will be a five-minute taxi ride.
Tast Club for fabulous tapas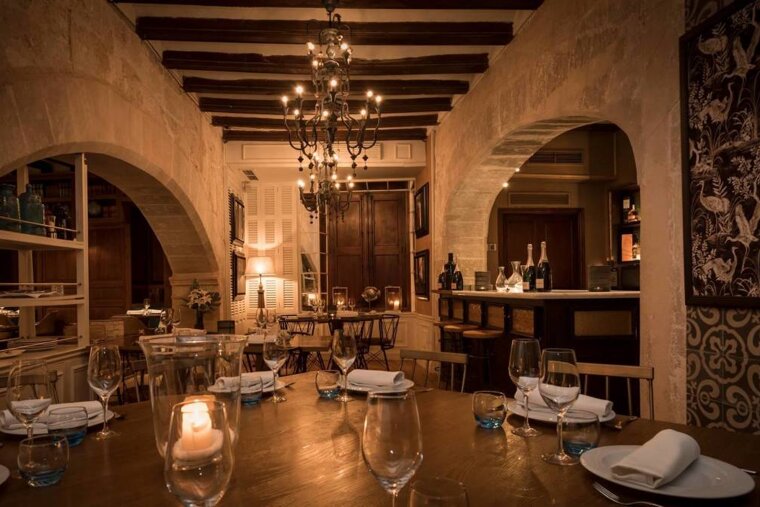 Tast Club is just a 5 minute walk away at the top of the 'Passeig del Borne' and is a firm favourite amongst locals on the island due to its elegant atmosphere and outstanding quality of food and drink. You can expect to find a good selection of traditional and modern tapas. The sociable bar here is more than accommodating for those who would like to spend the whole evening here. Please note, prior booking is advisable for this popular venue.
The Merchants for a designer setting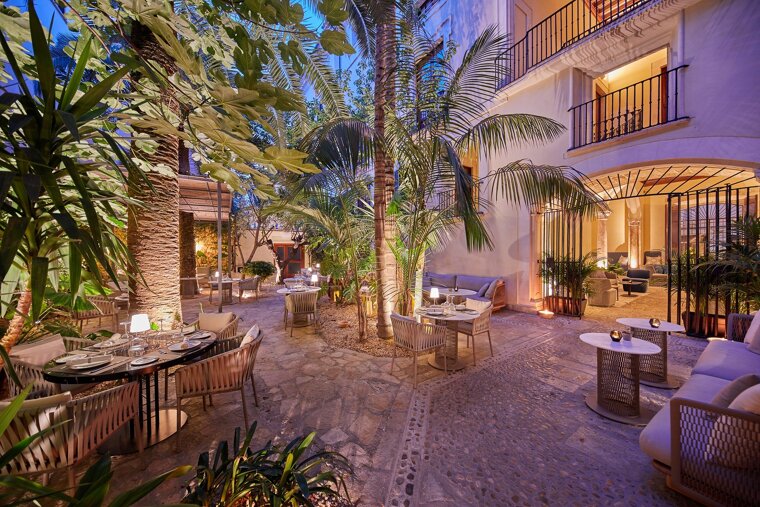 The Merchants – Steak & Grill based in la Lonja just opposite the marina offers both indoor and outdoor dining options for breakfast, lunch and dinner. Enjoy Al fresco meals in the beautiful courtyard of the Palacio Can Marques Hotel shaded by beautiful palm, cherry and fig trees or inside the majestic building. A slick, sophisticated choice for private dining and semi private parties.
Nikki Beach for a beach club escape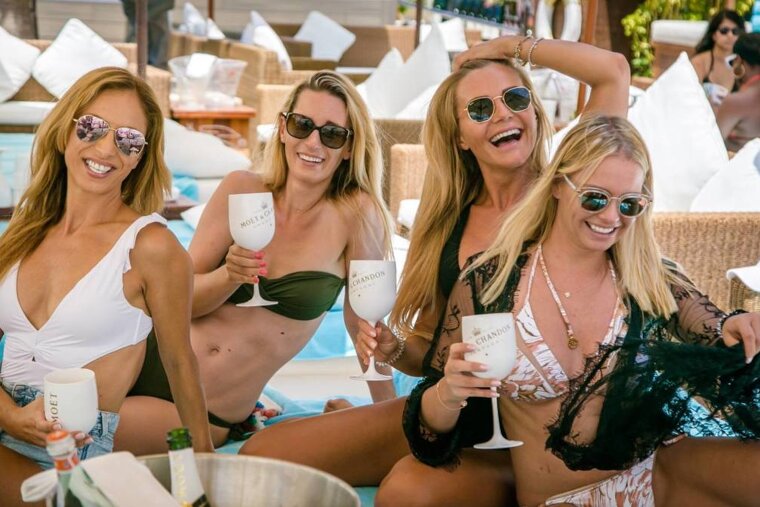 If you are visiting the boat show in the morning but looking to swap the city experience to relax poolside in the afternoon, we would highly recommend a trip to the world famous Nikki Beach for a late lunch and pool party. It's just 10-15 minutes in a taxi from Palma and guaranteed to be a day to remember!
Adrian Quetglas for a Michelin-starred experience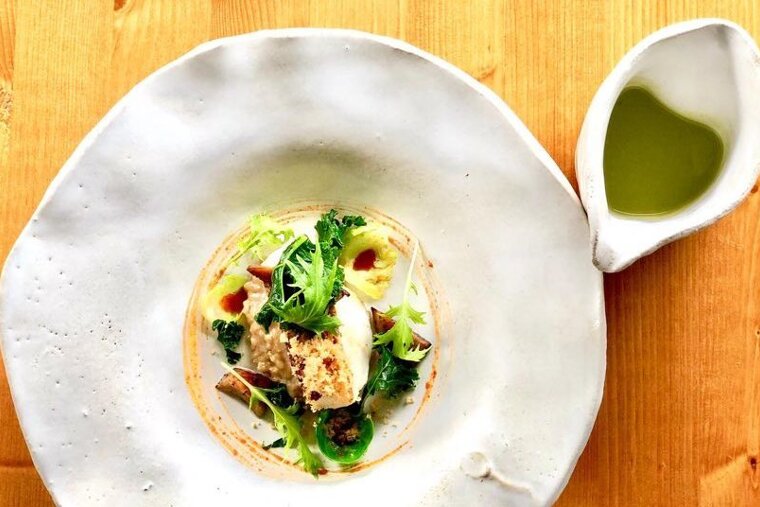 Give your taste buds the time of their life at Adrian Quetglas – its fresh market cuisine and avant-garde techniques create a five-star experience. The lunchtime offering is popular for its wonderful value for money, a five-course tasting menu for €35 while, at dinner time, you can expect a seven-course feast. For the full experience, there's the opportunity to choose a wine pairing at both lunch and dinner time. Being just over a 10-minute walk away from the show, we expect this restaurant to be a popular choice so do book in advance.
Fun cocktails at Aga Bar
One of Santa Catalina's trendiest hotspots for both crew and locals alike is Agabar Cocktail Bar on the bustling Calle Fabrica. It has all the ingredients for a good evening out, thanks to a well-stocked bar and stunning interior design which retains some of the islands authentic charm including exposed brickwork, beams and a grand archway. It's certainly one to sample before or after dinner with friends or clients.
Late night partying at the Social Club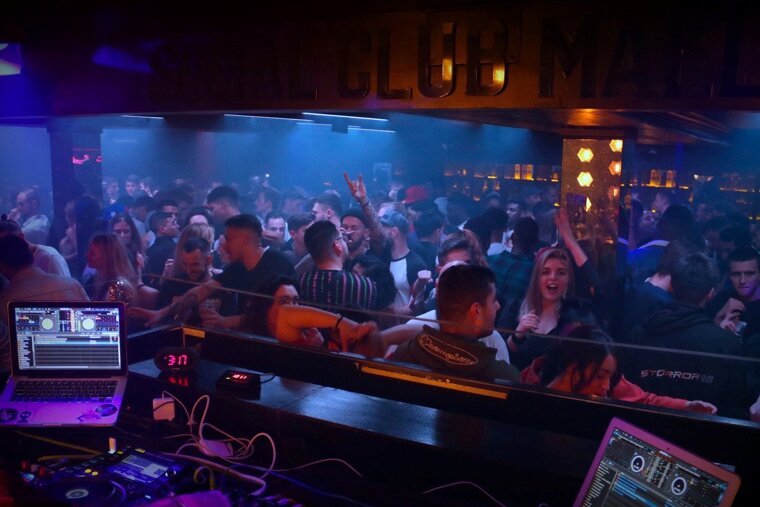 If you are looking for a place to party until the early hours of the morning, then Social Club is the place to be. Based on the famous waterfront paseo, Social Club is Palma's No 1 nightlife venue, combining the energy, attitude, and culture of classic city clubs with a modern theatrical element.
More inspiration...
Check out our handpicked restaurant and bar listings and enjoy all that Palma has to offer during this very special weekend.
Location
Palma Centre & Marina, Mallorca