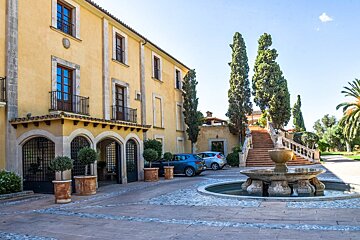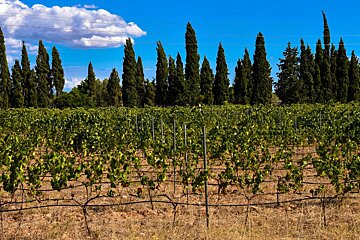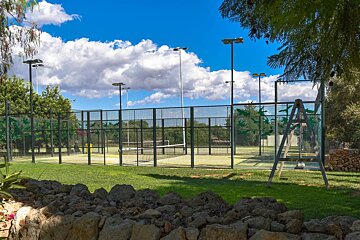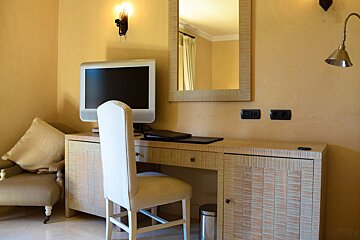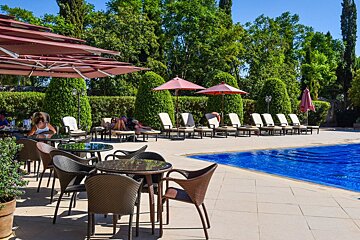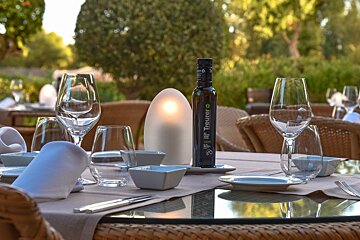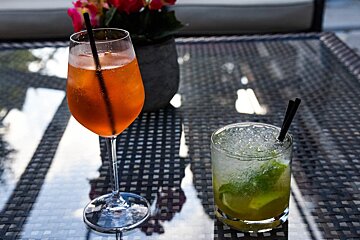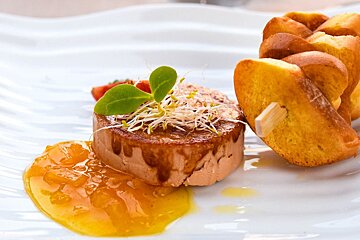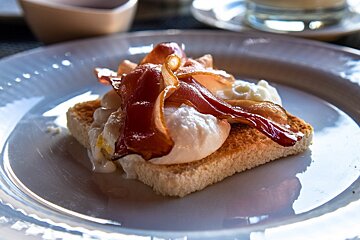 Son Julia Country House Boutique Hotel Review, Llucmajor
The 14th-century Son Julia Country House Boutique Hotel is a stunning hotel bursting with charisma thanks to a mish mash of Moorish splendour and Mallorcan rustic charm. Set in one of the most rural parts of Mallorca, it provides the perfect hideaway retreat ideal for visitors seeking some rest and rehabilitation away from the tourist resorts on the island.
Having booked the hotel for a night's stay, we drove 20 minutes from Palma along the MA-19 eastbound towards the area of Llucmajor. Just off the MA-6020, we found ourselves driving up the lush green tree lined driveway at 15:00 on a sunny Saturday afternoon. Before approaching the gates to the main house, we caught a glimpse of the hotel's tennis courts and vineyard amongst some pretty Mallorcan countryside.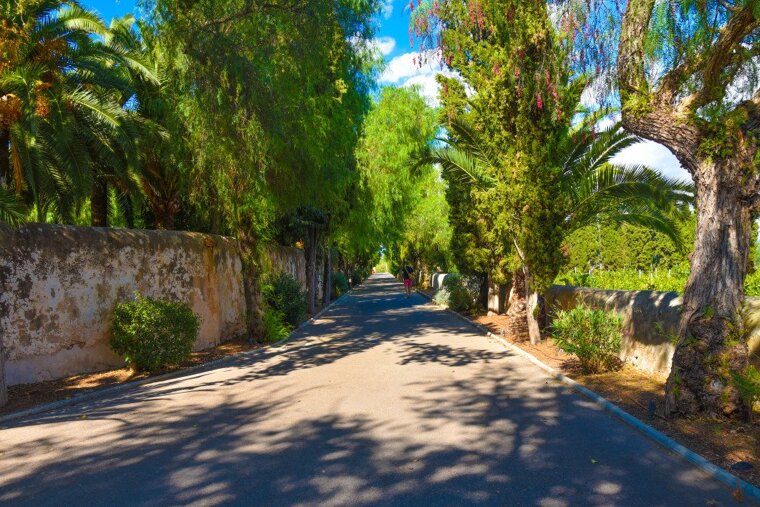 We were greeted at reception and checked-in, at the same time a gentleman carried our luggage to our rooms. On route to our room, we walked through the hotel and could see it had stayed true to its roots with rustic Mallorcan decor complemented by Arabic features which illuminated some of Mallorca's Moorish history.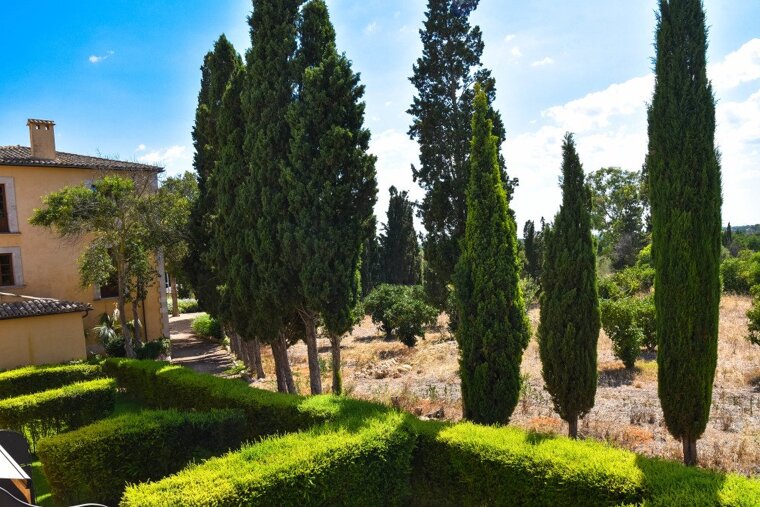 There are just 25 rooms spread across the country manor house with a range of bedrooms and suites available. We had opted for the superior room with a garden view, which was truly sublime! My favourite part was the double doors which were framed by luxurious draped curtains and let in the most amazing sunlight on this fine afternoon. Stepping out onto the balcony, I soaked up the stunning view over the gardens, before casting my eyes on the sweeping views of the Mallorcan countryside which posed as a backdrop.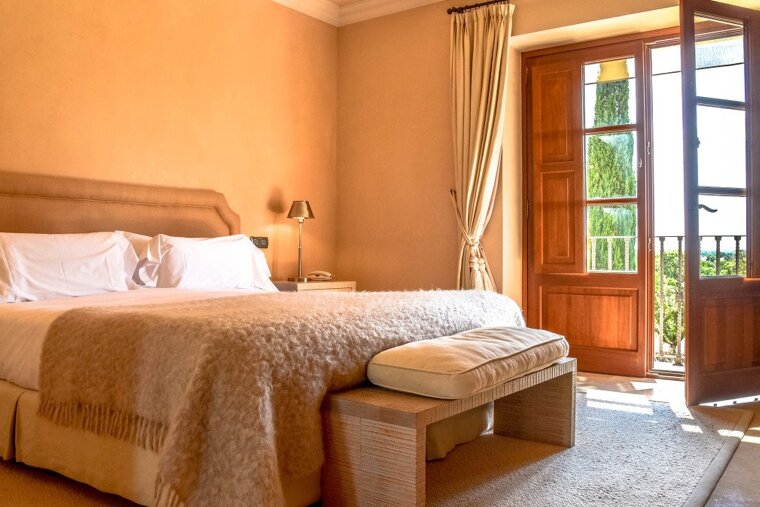 The pastoral theme continued when it came to the décor of the room which comprised of neutral beiges and creams owing to the sandstone floors and antique furniture juxtaposed with modern fixtures and fittings. The bathroom was marble, complete with complimentary toiletries, dressing gowns and slippers, so we could enjoy our home for the evening in complete comfort.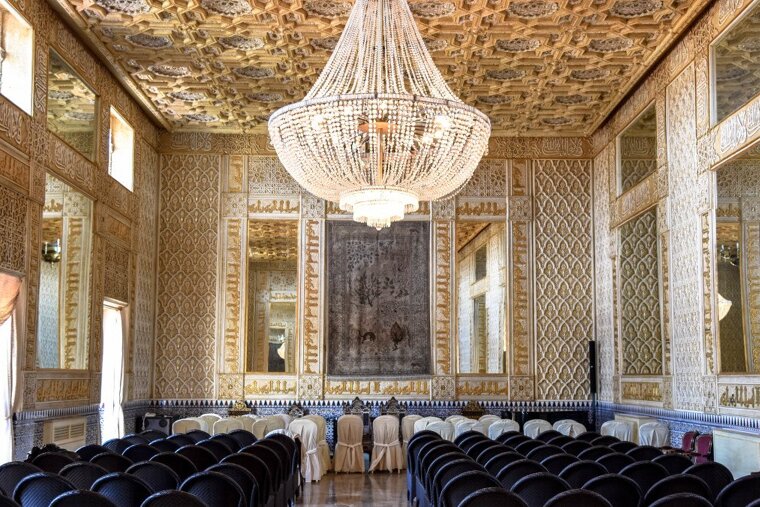 After freshening up, we decided to explore the hotel a little more before heading to the pool. On our wanderings, we discovered the Salon Oriental which is a magnificent function room boasting high ceilings. In true Arabic style, the space was drenched in gold with a high level of detail in its four walls. Moving on, we discovered various large and small outdoor terraces around the hotel which could be used for events or a bit of alone time in the summer evenings.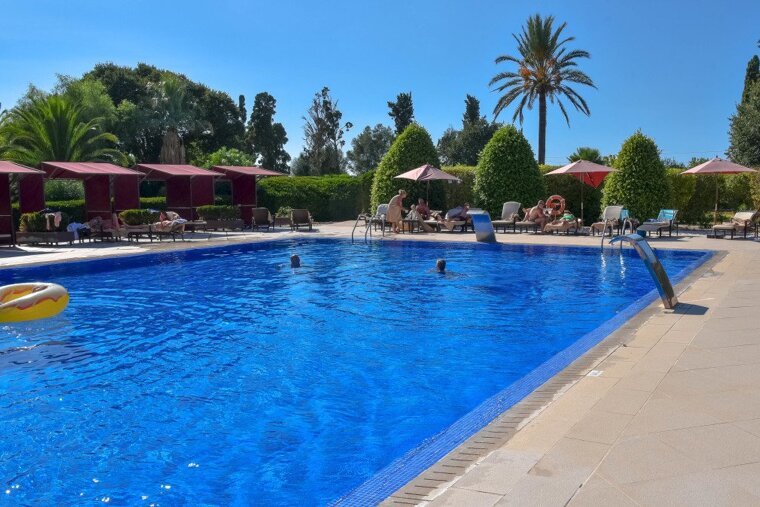 To get to the main swimming pool we took a stroll through the pretty gardens, it became obvious when we got there that this was where the other hotel guests were hiding. It was then I realised we had hardly come across another soul on our little expedition around the hotel which came as a pleasant surprise as we had been informed the hotel was fully booked that evening. The pool bar and restaurant provided sundowners to some of the hotel's patrons whilst others sprawled around the pool catching the last rays of the day. We grabbed a couple of sun loungers and began to unwind in this peaceful setting for the afternoon.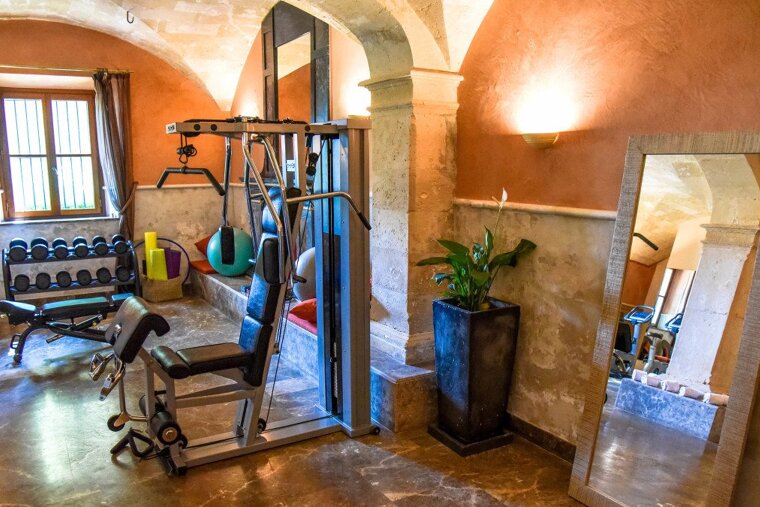 On a wander back to our room, we discovered the spa which boasted an indoor swimming pool, jacuzzi, steam room and sauna. Treatments are available for some much-needed pampering, including massages, facials and a lot more. There's a state of the art gym in a beautiful setting to keep fit on site. For those keen to stretch their legs outside, perhaps a game of padel or tennis could tempt you. Alternatively, cycling and golf are available for those willing to travel a little further afield.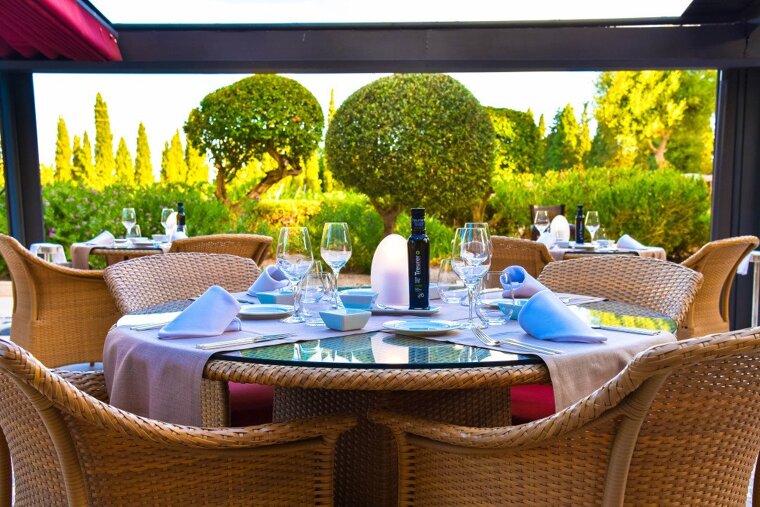 We had reserved a table for dinner at 19:30 whilst checking in and, as soon as we entered Las Bovedas Restaurant & Terrace, it was clear dinner is a refined affair at this establishment. After being offered the option to have a drink on the outdoor terrace we were handed an extensive cocktail menu. We contemplated and decided to indulge in an Aperol Spritz and Mojito on the terrace which suitably quenched our thirst and set the tone for the evening ahead. We were soon escorted to our table and indulged in a gourmet three-course meal al fresco style overlooking the tropical gardens. The menu is a fusion of east meets west and the chef has a creative flair with both flavours and presentation to create a first-class experience. This was complimented by the live music courtesy of the singer who was staged in front of us. A real highlight for me was trying the white wine produced from the hotel's vineyard called 'Chapren'. It consists of Prensal Blanc and Chardonnay grapes, providing a light and fruity flavour and makes for easy drinking!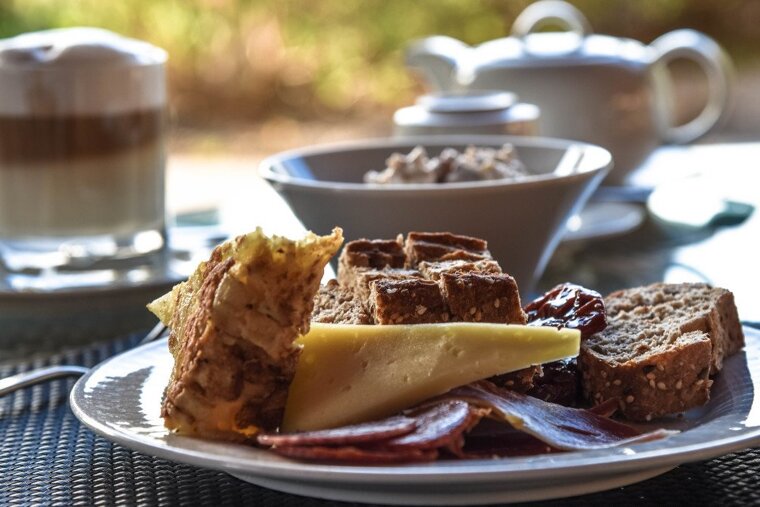 Breakfast here is a feast fit for a king from start to finish! By 08:30 we were back at Las Bovedas restaurant and cast our eyes on an impressive breakfast buffet as we made our way to our table. The very friendly staff were quick to offer tea or coffee and bacon, eggs or pancakes which are made upon order. My eyes were of course way too big for my stomach on my return to the breakfast buffet, I think we all know the drill at a hotel breakfast you just keep going back for more. The Son Julia breakfast, of course, met all expectations of a 5-star hotel. There is everything you could possibly want for including Mediterranean cold meats, cheeses, fresh bread and Spanish omelette through to fresh or dried fruit, nuts, cereal, various juices and so much more. Soon after returning to the table the lattes had arrived, and the bacon and eggs weren't far behind. It was safe to say we left breakfast feeling ready to start the day!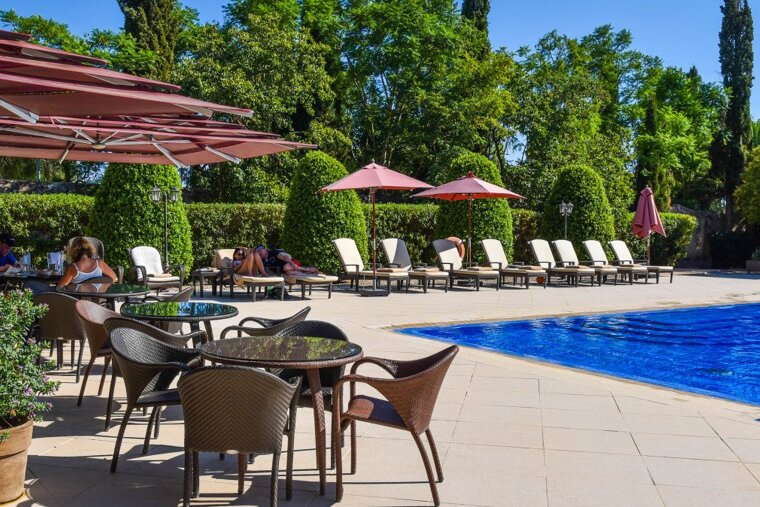 The Son Julia Country House Boutique Hotel is a hidden gem in Mallorca, it's a luxury escape away from the tourist traps in Mallorca. The hotel has everything you need to really help you unwind and spoil yourself whilst immersing yourself in some of Mallorca's heritage.
Location