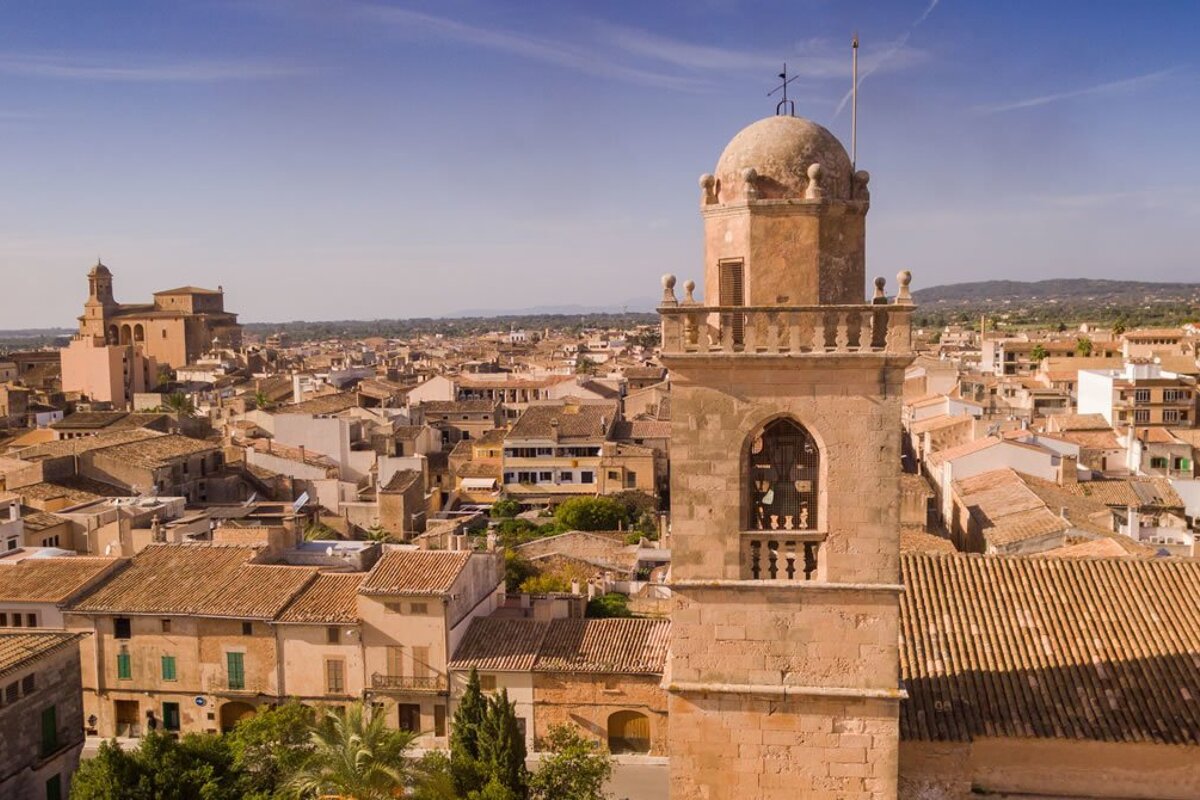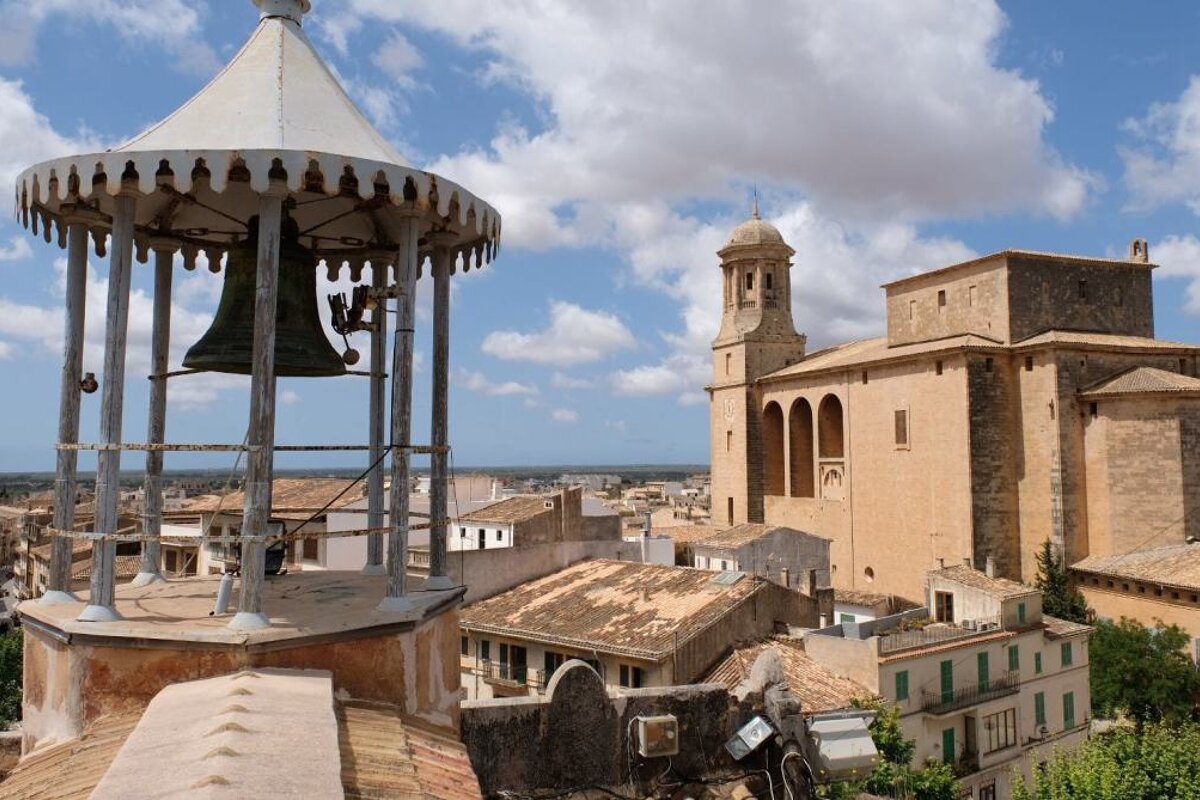 © http://visitllucmajor.com/experiencias/visitas-culturales/iglesia-parroquial-de-sant-miquel/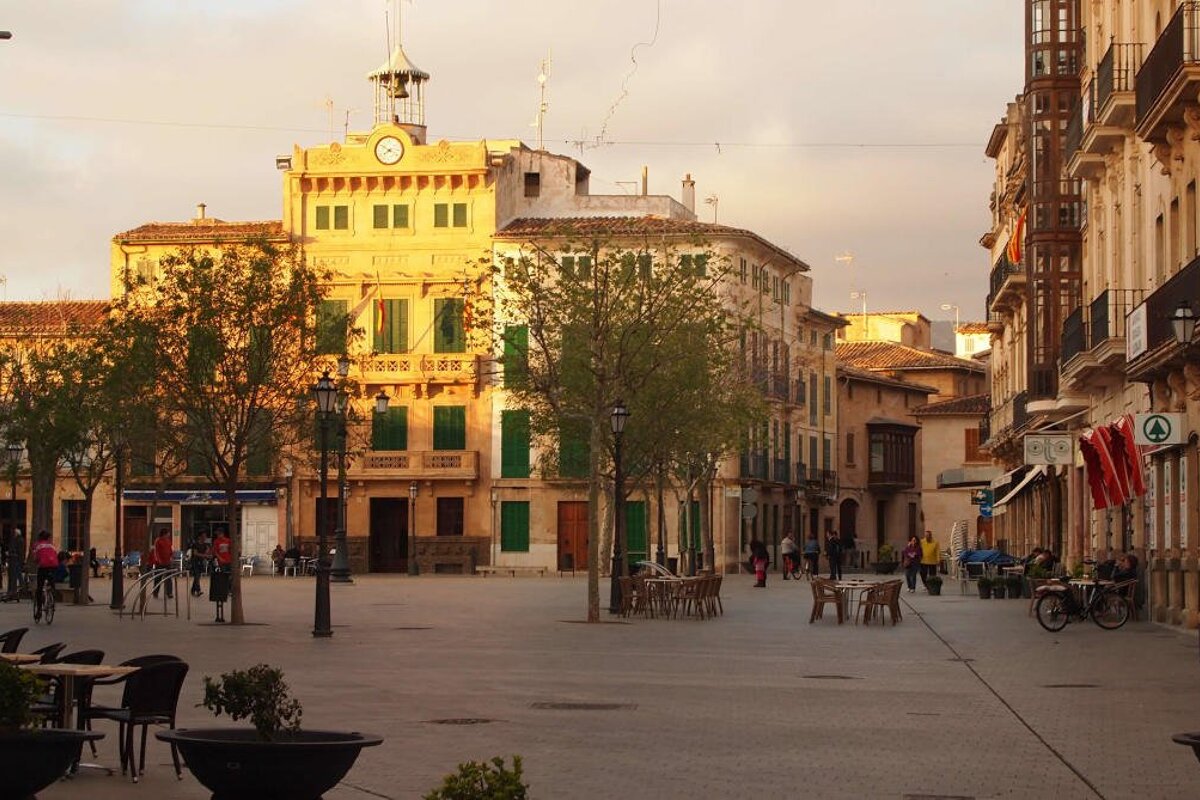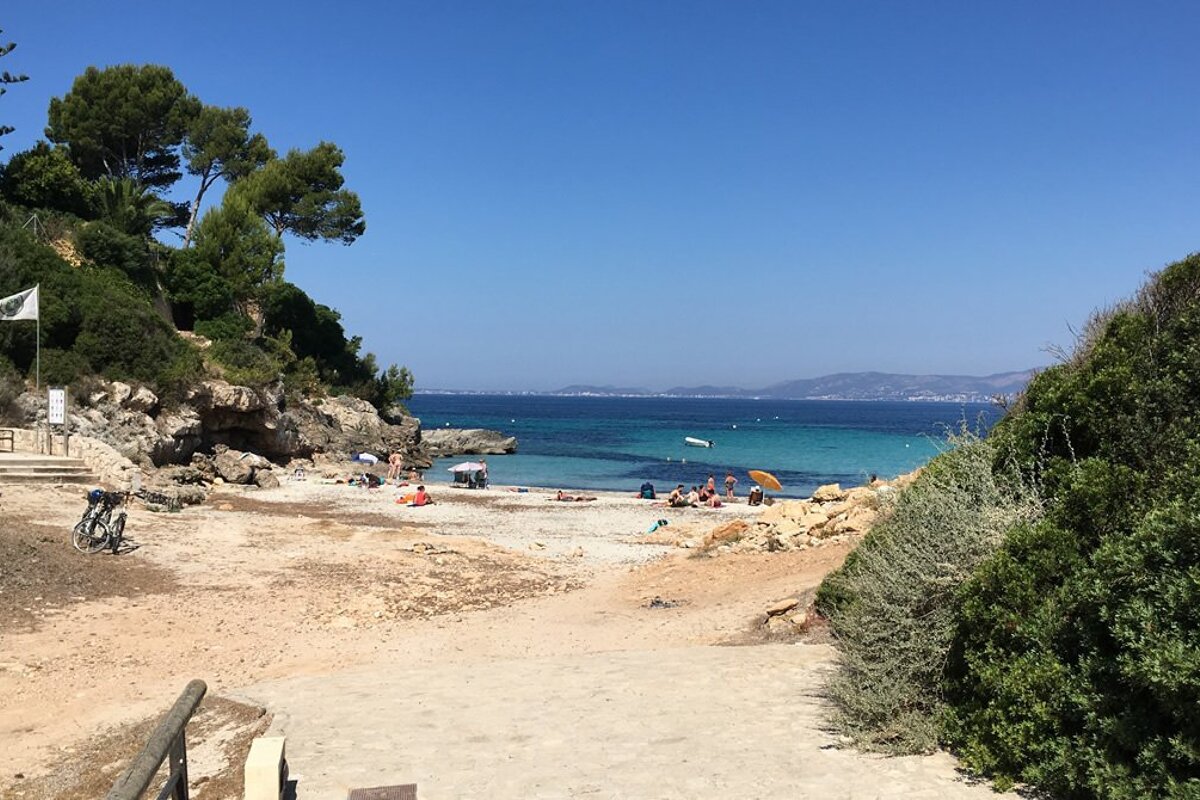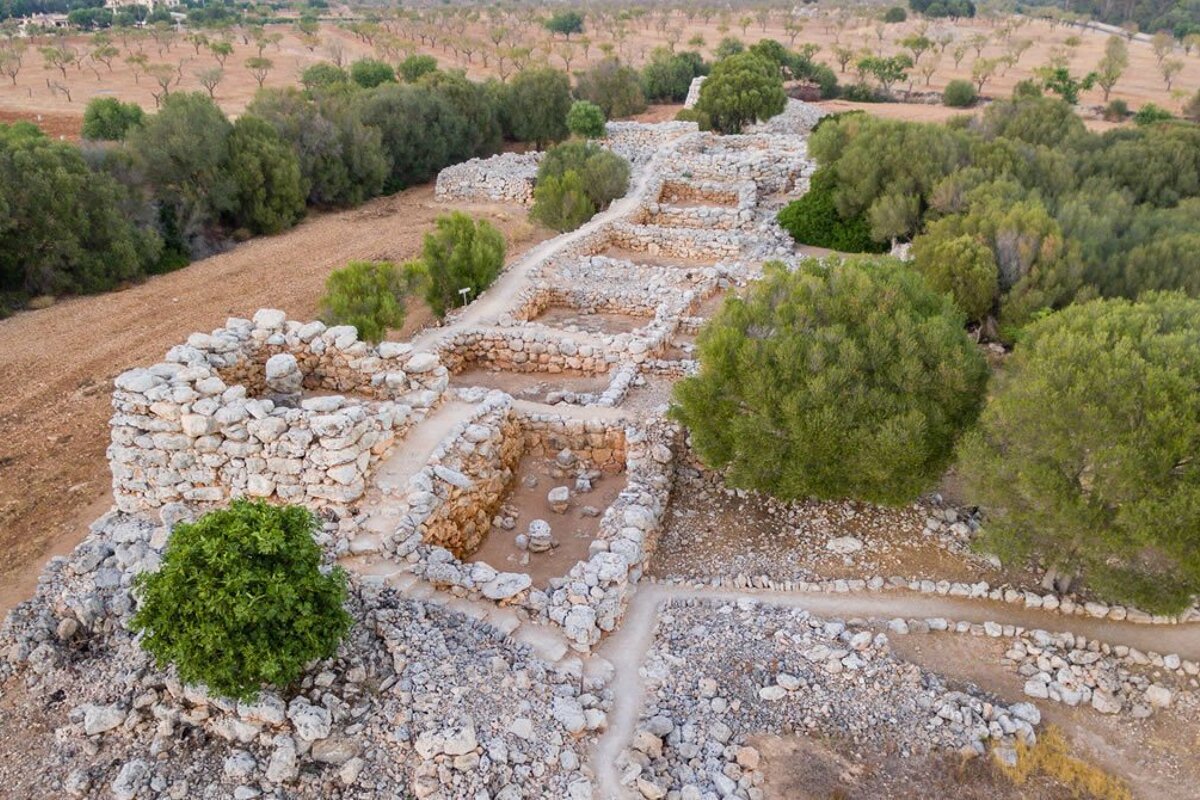 Llucmajor, Mallorca
Inland town in southern Majorca
Llucmajor is an inland town in the south of Mallorca, located within the plains that lie below the hills of Randa. The town itself is a medium size, however, the area that surrounds it, also called Llucmajor, is the largest municipality on the island comprising of 16 villages including Cala Blava, Cala Pi and the famous tourist resort of S'Arenal.
The town has a lengthy history of agriculture and craftsmanship in stone, iron, wood and shoes. These days, it stays true to its native roots as there is little sign of tourism in the area. The town centre has a real mish-mash of architecture with ancient landmarks and old buildings alongside new houses. It's mainly Mallorcans that reside here which means that it remains fairly lively year round.
Being an inland town, it was often overlooked as a place to stay in Mallorca in the past. However, in recent years, a number of country houses and estates have been transformed into idyllic holiday retreats, making it increasingly popular as a base for tourists visiting the island.
History & Culture in Llucmajor
This ordinary country town, the largest in southern Mallorca, has its place in history as the site of a battle in 1349 during which Pedro IV of Aragon killed his relative Jaume III to end Mallorca's brief spell as an independent kingdom. Jaume's death is commemorated by a statue at the end of Passeig Jaume III.
Historically, Llucmajor was famous for its shoemaking. On Carrer Obispo Taxaquet there is a statue in honour of the town's cobblers. Shoemaking is still a significant industry here.
Sights & Attractions in Llucmajor
Buildings of note within the town of Llucmajor include the Church of Sant Miquel (1784-1866), the town hall (1884), and the church of Sant Bonaventure (1620-1656). All within easy walking distance of each other. Other places to visit in the region include the Capocorb Vell, an impressive Bronze Age Talayotic settlement which has been hailed as one of the most significant prehistoric villages in the western Mediterranean.
Beaches in Llucmajor
While Llucmajor is an inland town, some of the most beautiful beaches on the south coast are within easy reach by car or by bus, including beautiful calas (small coves) with turquoise seas and sandy and shingle beaches. The prettiest is Cala Pi while the large commercial beach resorts of Playa de Palma and S'Arenal are just a 15-minute car ride away.
Events in Llucmajor
A market is held three times a week in Placa d'Espanya on Wednesday, Friday and Sunday mornings. Here you will find local produce from around the island. Almonds and apricots grow around the town and make good buys along with some locally created arts and crafts.
September is a big month for the town of Llucmajor, as the main fairs are held across three consecutive weekends. Expect arts and crafts, agricultural and livestock exhibitions, local food, sports competitions, music, dancing and more. Everything has a place in these fairs that identify the town of Llucmajor. The final fair 'Es Firo' is the biggest and best.
Things to Do in Llucmajor
Llucmajor is popular amongst those keen to immerse themselves in authentic Mallorcan life. Whilst it isn't necessarily built for large-scale tourism, you can certainly find a few things to do in the area. If you are, however, seeking more touristy options like waterparks, aquariums and long sandy beaches, head to nearby resorts S'Arenal and Playa de Palma.
Horse riding
The beautiful plains that surround the town of Llucmajor can be explored on horseback. Ride through the valley of Randa admiring the mountains and forests that shape the landscape in this southern corner of Mallorca.
Golf
There are a couple of golf courses within easy reach of Llucmajor. Son Antem Golf Club offers two excellent 18-hole courses designed by Francisco López Segalés, one of Spain's most famous golf course designers. Golf Maioris is another 18-hole championship course with wide and open fairways set within a beautiful Mallorcan landscape.
Hiking
Being in the heart of Mallorca's countryside, you can take to the country lanes and explore the local area. There's also a beautiful and relatively easy 6km hike up to the monastery at the top of the Puig de Randa offering impressive views for miles over to the Serra de Tramuntana mountains and Palma.
Cycling
You will find many dedicated cycle paths in this area. It's probably best to rent bikes from down the road in the resort of S'Arenal which is an optimal starting point for many cycling routes in the south of Mallorca. Berganti Bikes is a favourite amongst cycling enthusiasts as they have all the latest Ridley top models for rent.
Wine tasting
Historically, Llucmajor was one of the first areas where Romans planted vines, and later gained an outstanding reputation for the wines produced here. Today, there are various vineyards in the area offering tours and tastings. Bodegas Bordoy is a Mallorcan-owned winery which was founded in 2000 and began to sell wine in 2004. Bodegas Vi Rei is a relatively new winery presenting unique wines made by prestigious winemaker Ignacio de Miguel. If you are thinking of doing a tour or tasting, we recommend calling ahead in advance to book an appointment.
Dining in Llucmajor
The restaurants in Llucmajor cater mostly to locals living in and around the town. Therefore, prices are quite appealing when dining out here and there are plenty of cuisines to choose from. If you are looking for a more refined dining experience, then the luxury hotels in the surrounding area have first-class restaurants.
Casa do Pulpo is the place for traditional Spanish cuisine. Here you will find tapas, jamón, seafood, paella and more. It's a no-frills kind of place but certainly delivers top homemade food. Contrabando Tapas Bar is a trendier establishment, serving both traditional tapas and some more modern food. Pintxos are a particular hit here. Be sure to try some local Mallorcan wine on the menu too. If you want to move away from Spanish food, then Burger Doze is one of the best burger joints not only in Llucmajor but on the whole island. Bella Italia is a good pizza place for the whole family to enjoy.
Las Bovedas Restaurant, just outside of town within the Son Julia Country House & Spa Hotel, is a quality gourmet restaurant with a wonderful terrace for al fresco dining. Its international cuisine takes inspiration from both east and west and offers varied dishes with great vegetarian options.
Hotels in Llucmajor
Rural boutique hotels and old finca-style houses are the most popular choice of accommodation in this area. They tend to be located in the countryside surrounding the town.
Son Julia Country House & Spa is a 5-star hotel set within a handsomely restored 15th-century mansion in Mallorca's countryside. A tranquil oasis just outside Llucmajor, it features an outstanding restaurant, tennis courts, two fabulous swimming pools, a spa and its own vineyard - the Son Julia wine is an absolute must try for wine lovers.
The Be Live Collection Son Antem Resort is modern in style and offers world-class service and facilities, including two 18-hole golf courses, a state of the art gym and spa, and an entertainment program for adults and kids. The Hilton Sa Torre, just 10 minutes from the beaches on the south coast, is well-known for its gourmet restaurant and also boasts a spa, outdoor pool and tennis court.
How to get to Llucmajor
By car
Llucmajor is an easy 20-minute, well-signposted drive from Palma airport. Take the Ma-19 eastbound and, after 20km, at the roundabout, take the Ma-19a into town.
Public transport
There is a direct bus from Palma airport to Llucmajor, bus number A51 which travels a few times per day. Alternatively, take bus number 1 to Plaça d'Espanya in Palma, from where there are a few buses travelling between Palma and Llucmajor throughout the day. Namely TIB 500, 501, 502 and 515. These buses also connect Llucmajor to various towns and resorts in the south of Mallorca, including S'Arenal, Campos, Cala d'Or, Santanyi and more. Check the latest timetables for more information.
Location