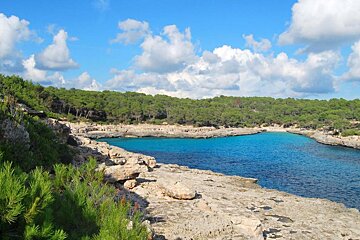 © Parc Natural de Mondragó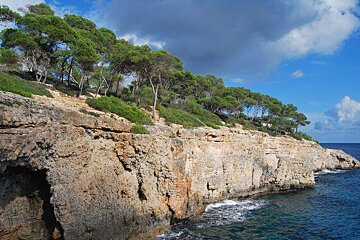 © Parc Natural de Mondragó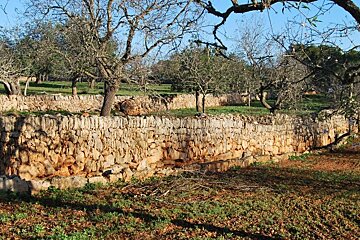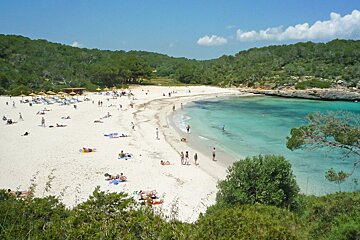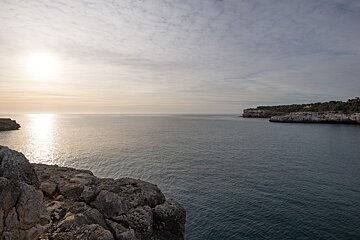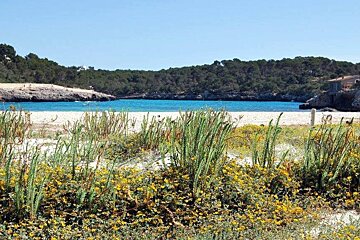 © Parc Natural de Mondragó
Mondrago Natural Park, Mallorca
Glorious coastal reserve with wetlands, beaches & turquoise seas
The Mondragó Natural Park is one of our favourite places on Mallorca. It is situated in the south, close to Santanyí, down tiny winding lanes lined with immaculate stone walls.
The park is famous for its fine white sand beaches and the unbelievable turquoise blue sea. Its remoteness does not stop it from being very popular, so you will need to share the beauty with your fellow travellers!
Stunning cliffs reach down to crystal clear waters and the wetlands Ses Fonts de n'Alis with its migratory birds complete this nature reserve and beauty spot (there is an information centre at this car park, open from 09:00 to 16:00). Several paths of varying distances meander around the coastline and there are a number of very beautiful beaches within the park (have a look at Cala Mondrago and S'Aramador Beach). Agricultural lands and low hills surround the area and free parking is available.
The closest places to stay are the rural town of Santanyi and the coastal resort of Cala d'Or.
Visitor comments
"Wonderful unspoilt location in beautiful setting. The colours are wonderful. Good and well stocked beach bars" - Trip Advisor
"The national park was great, it had two lovely beaches which our group relaxed on for around 3 or four hours. On our trip we also went on a walk around the park and found beautiful cliffs and vistas over the sea and the bay. The food available on the beach was a little pricey, but would recommend getting one of the mangoes or pineapples from one of the beach sellers as they tasted fantastic. Overall if you have the chance it is definitely worth visiting this place." - Trip Advisor
"This park has a lot of beautiful nature, nice beaches and is worth to use a hole day in. U can go for a walk close to the shore and take a swim in the blue ocean, there is something to do for everyone." - Trip Advisor
Location