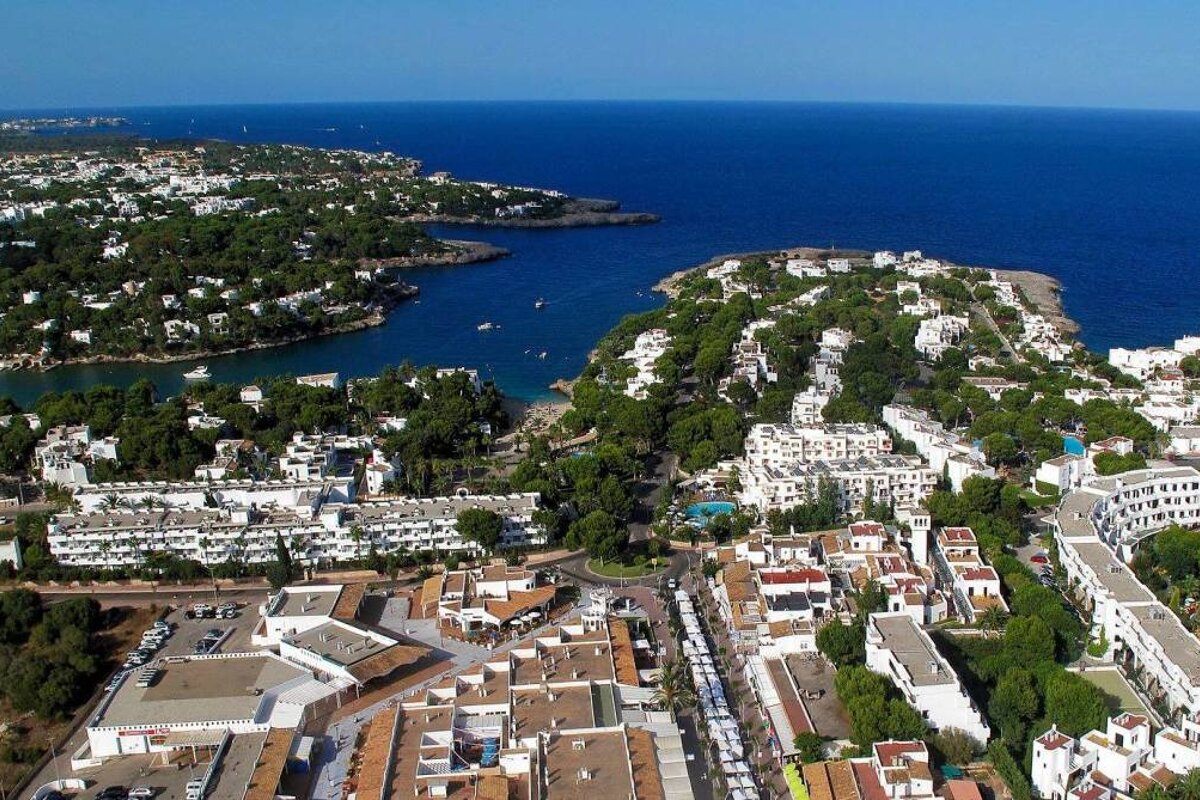 © https://www.facebook.com/oficines.turisme.calador/photos/a.1571720206416777.1073741826.1571720109750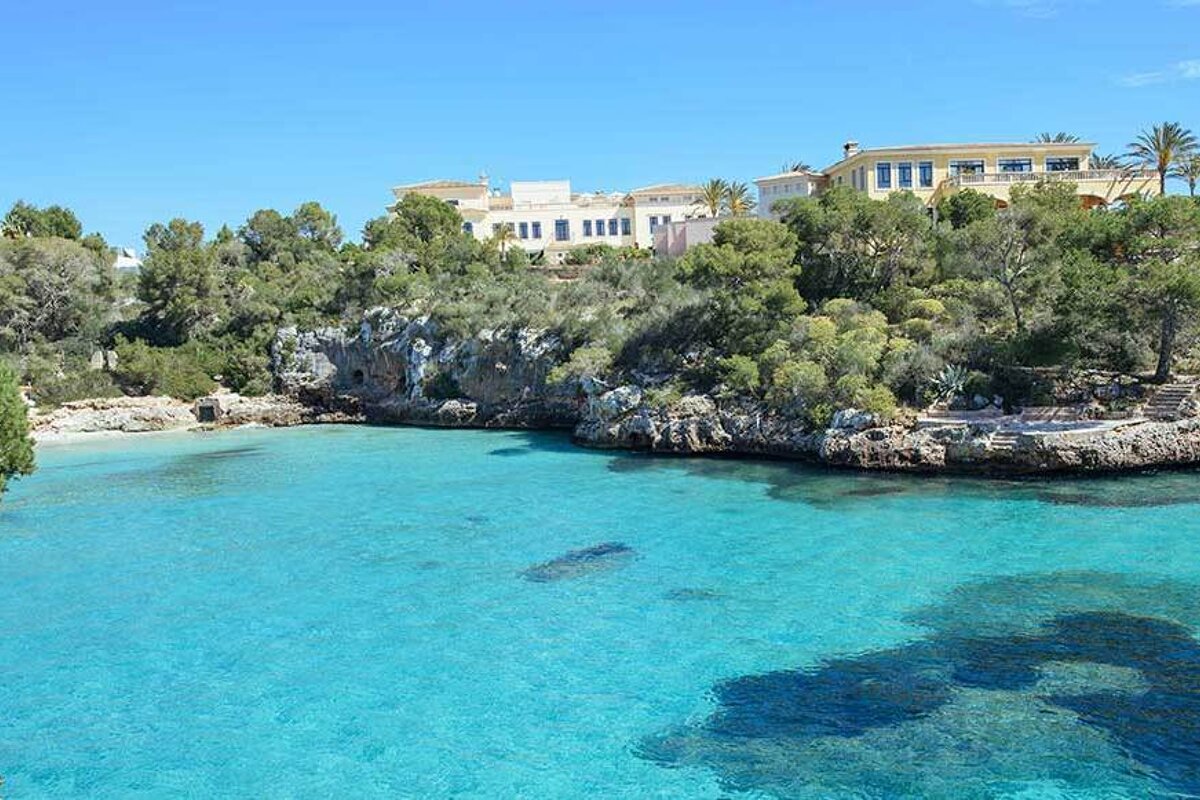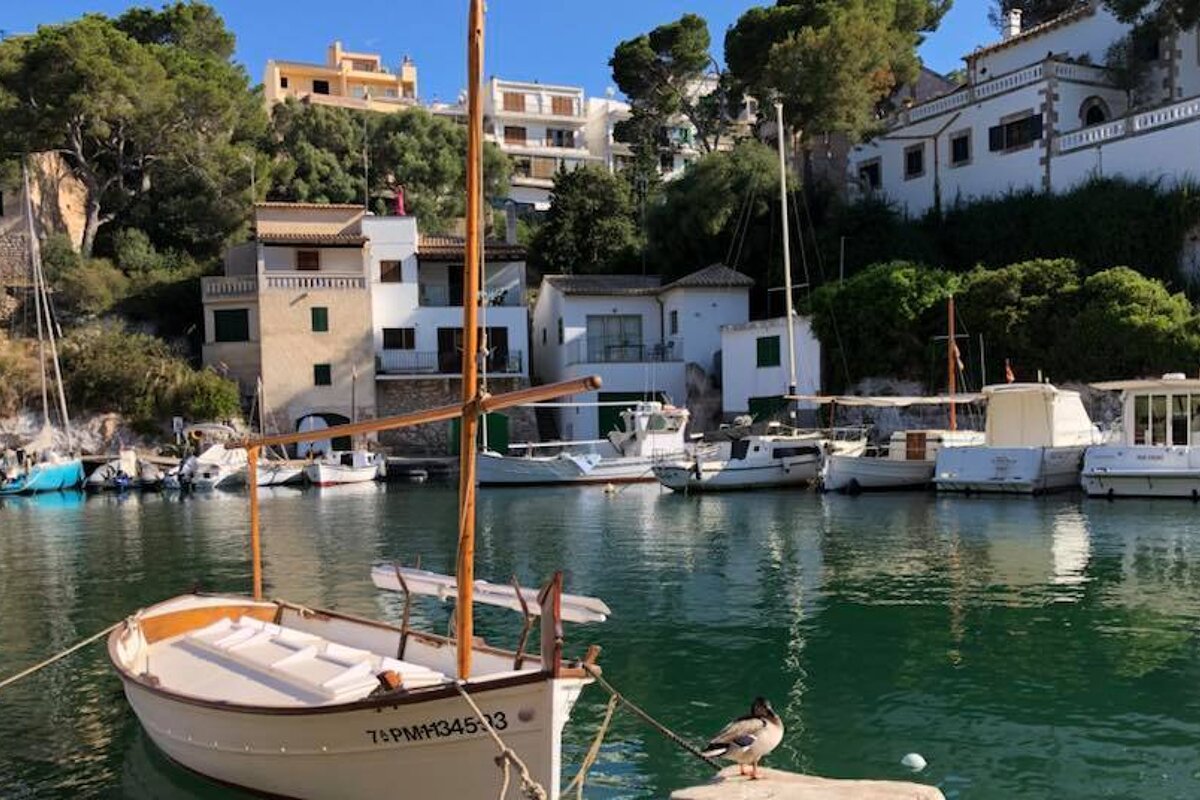 © https://www.facebook.com/oficines.turisme.calador/photos/a.1571720206416777.1073741826.1571720109750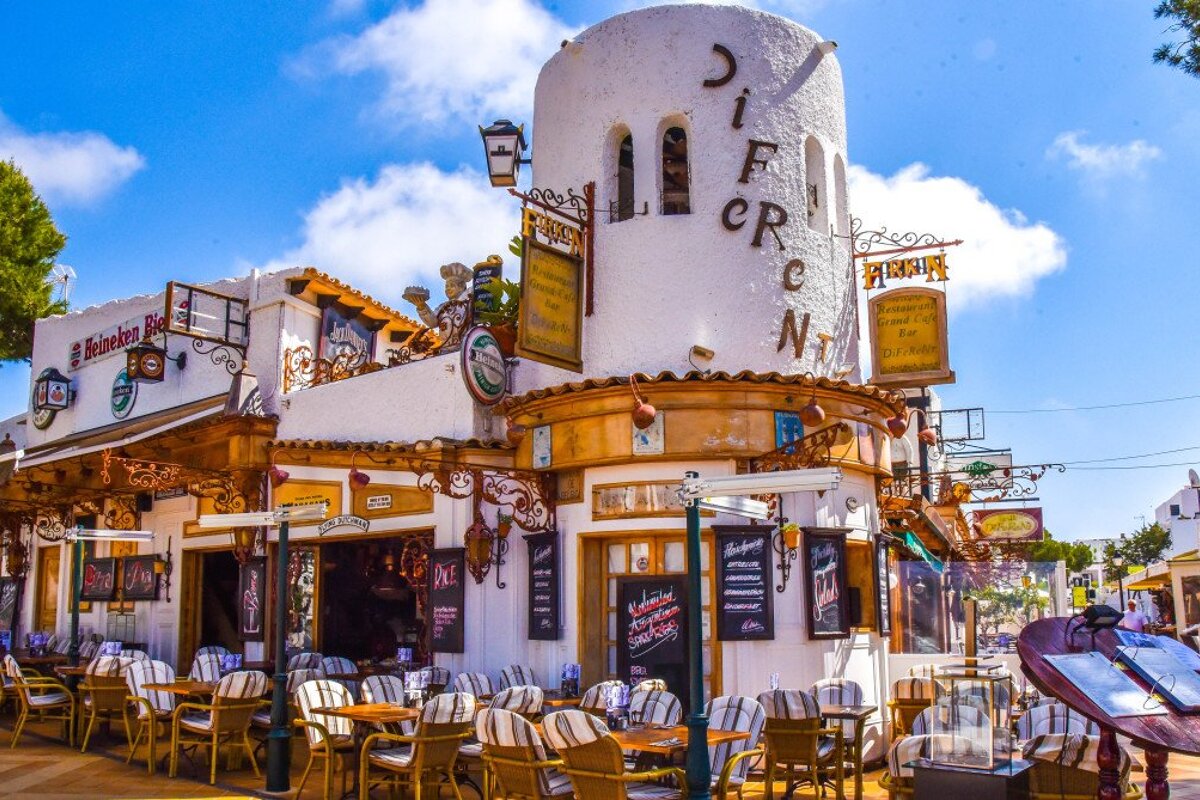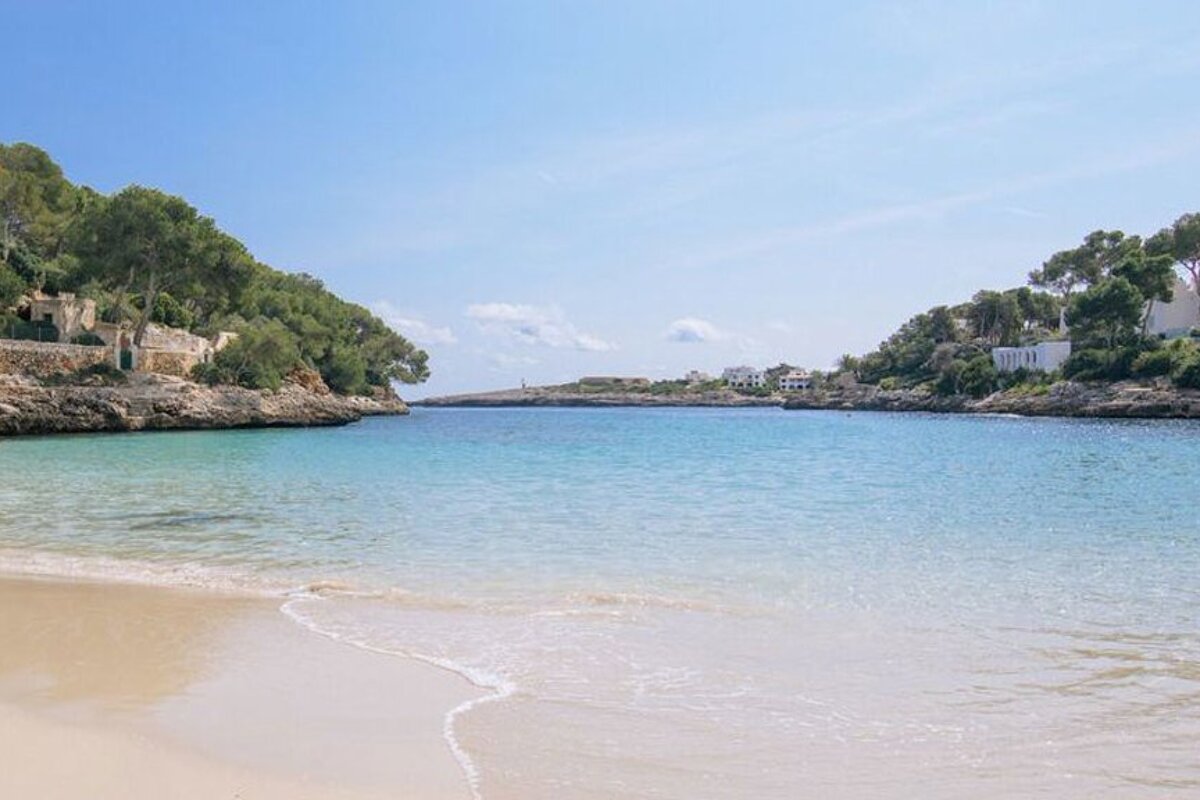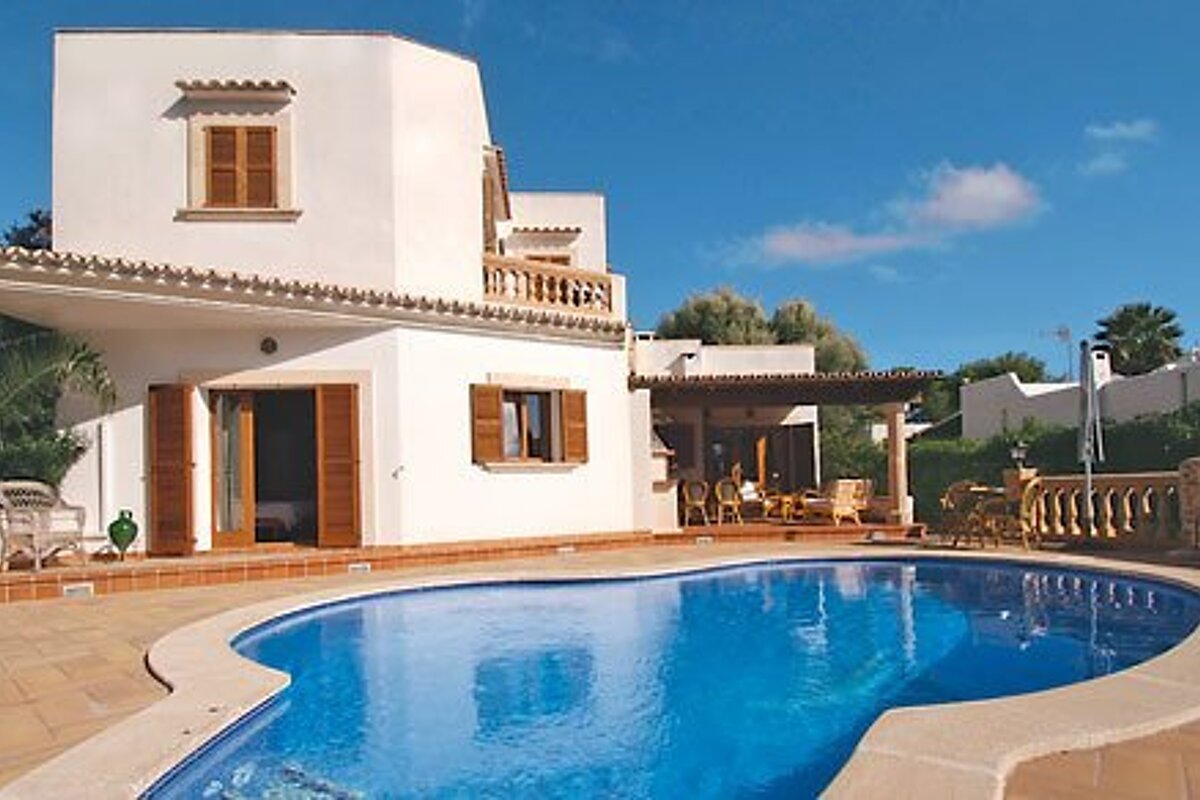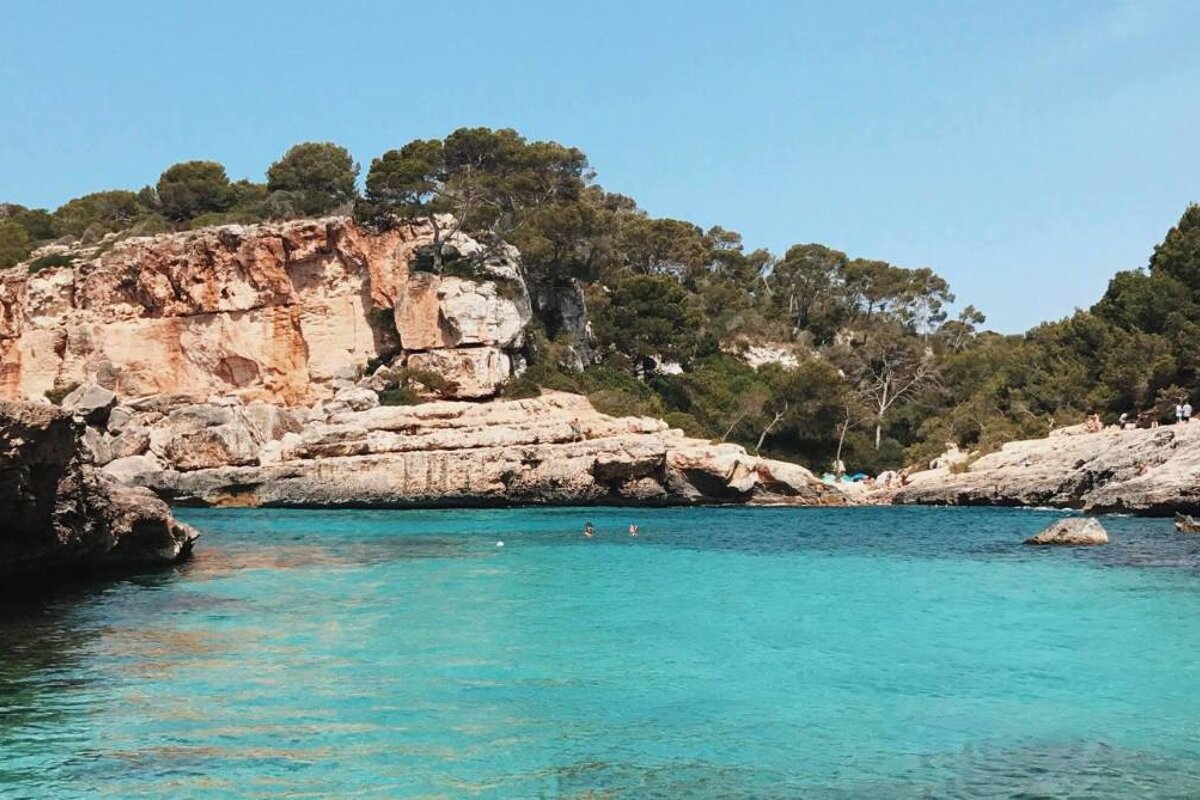 © Oficines de Turisme Cala d'Or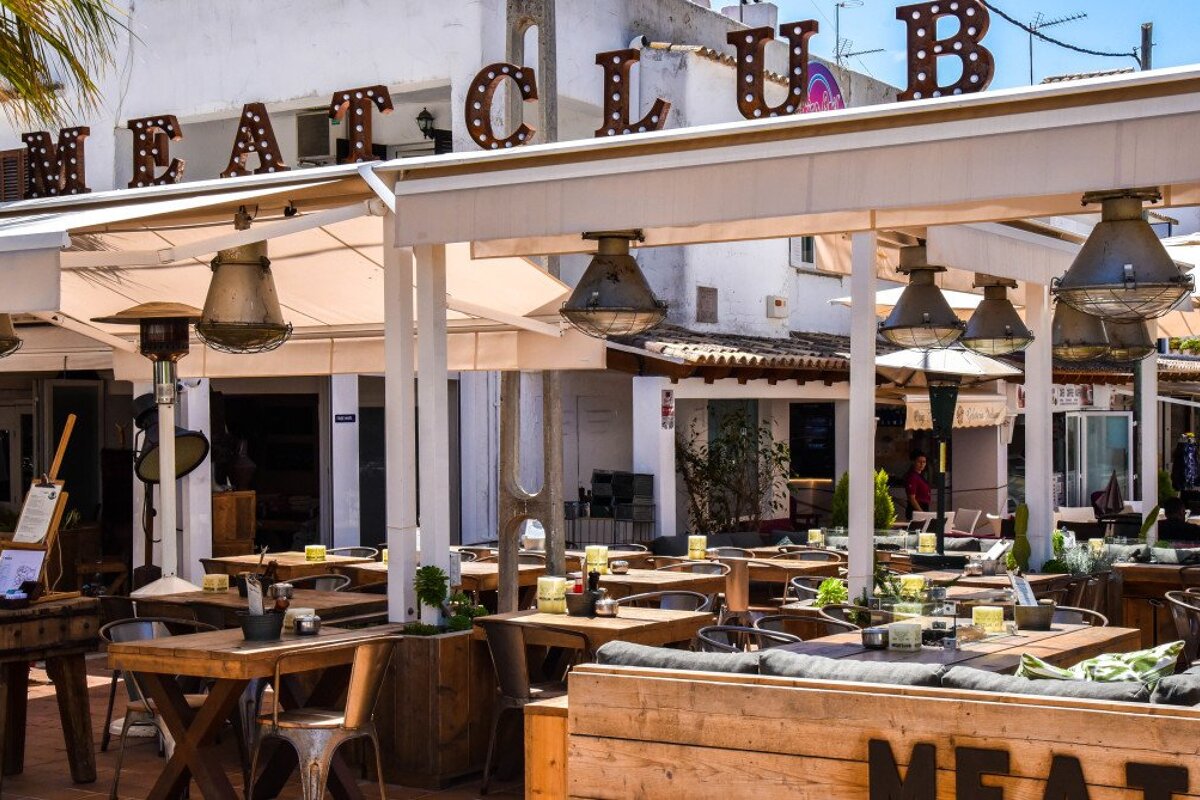 Cala d'Or, Mallorca
Holiday beach resort in the east of Majorca
Cala d'Or or 'Golden Bay' in English is the name given to a widely popular, family-friendly tourist resort in the east of the island. Its name could be related to the fact that you are guaranteed the greatest number of sunshine hours on this eastern coastline, being furthest away from the disruptive Serra de Tramuntana mountains, and is close to some of the best beaches.
Cala d'Or actually covers a stretch of development that includes a number of coves: Cala Ferrera, Cala Esmeralda, Cala Serena, Cala Gran, and Cala Llonga. Each of the various 'calas' or bays have their own distinctive character and former fishing harbours have been turned into 21st-century marinas. It's also worth noting that there's a mini train connecting them, making it easy for holidaymakers to travel from the main resort to these beaches.
Cala d'Or has been tastefully developed. Thanks to regulations imposed on all construction of apartments and hotels in the area, its whitewashed Ibiza style buildings are really quite pretty. The fact that it's divided into different areas means that most people can find a holiday here to suit their individual needs, whether it's sailing, diving or drinking wine in the waterfront bars. Those who prefer a quieter holiday, sitting on a sun lounger by day and eating a lovely dinner by night, are also well catered for. A bonus for foodies is that Cala d'Or is home to plenty of decent restaurants. Head to the main marina to find waterfront eateries or just choose from the great selection along the streets within the town centre.
The coves boast charming little beaches surrounded by woodland and cliffs. The beaches themselves are pretty small and get very busy during peak holiday season so do get down early to reserve your spot. The water is wonderfully clear and inviting, ideal for swimming on a warm summer's day.
Watch this
Sights & Attractions in [locality]
If you have rented a car and want to sample some local historic sights, then there are some interesting ruins you can visit in the east of the island. On the top of a nearby hill towards Felanitx, you will find Santueri Castle which boasts epic views across the east coast. The ruins date back to Roman times and, being 423 metres above sea level, they offer breathtaking views. On a clear day, you might even catch a glimpse of the island of Cabrera from here. The castle is open daily from April until October, from 10:30 until 18:30 and entry is €4 per person.
Across the valley from Santueri Castle, on top of another hill, is the Sanctuary of Sant Salvador, an iconic monastery dating back to the 14th century which again offers magnificent views over Mallorca's countryside and out towards the sea. At the beginning of the 18th century, the present church was built along with a statue of the Lady of Sant Salvador which was placed above the altar. Here you will also find a large stone statue of Christ built in the 20th century.
Beaches in [locality]
Cala d'Or beaches
The area of Cala d'Or comprises five small beaches, and they are some of the most picturesque you could ever wish for. Here, turquoise shallow waters are met by soft gold sand, and some of the prettiest are lined by pine forests and greenery. The largest of them is Cala Gran which is only 40 metres wide. It is, however, 100 metres deep so, as long as you don't want to lie right by the water's edge, you should be able to find a place to sit. The other four beaches are similar in that they are located within sheltered coves, making them quite small and charming.
Mondragó Natural Park beaches
If you are prepared to travel a little further afield (and by that we mean you need a car or a boat), then you should head to Mondrago Natural Park. This area is protected from development and has a real 'back to nature' feel. There are two beaches here, S'Aramador and Cala Mondrago, both offering gorgeous soft white sand and an incredibly blue sea. They are linked by a paved promenade and you can find beach bars at both. Mondrago Natural Park also has several trails that you can explore on foot.
The secluded cove
To get away from the more touristy beaches try Cala Varques, a 90 metre long stretch of golden sandy beach favoured by locals. There's no car park at the beach and you have to walk 15 minutes to access it but it's well worth it for its picture postcard setting. There are no facilities here so make sure you bring your own provisions.
Things to Do in [locality]
Whilst there's certainly a leisurely, slow-paced way of life in Cala d'Or with many opting for a kick back and relax on the beach kind of holiday, if you can't sit still, then there are plenty of activities and entertainment on offer for visitors in the summer months.
Boat Trips
There are so many hidden coves which are only accessible by sea in the area that we would highly recommend taking to the water at some point on your holiday. A number of companies offer boat trips in Cala d'Or, both for full and half days. For a more private experience, you can charter your own boat, with or without a skipper, which allows you to explore the coastline at your own pace.
Watersports
Cala d'Or offers a few family-friendly watersports to enjoy in the summer months between Easter and October. Pedaloes are available at most of the beaches or, if you fancy taking things to the next level, why not rent a kayak or go paddle boarding?
Diving & snorkelling
If you'd like to get up close and personal with some of the underwater attractions of Mallorca, then snorkelling or diving could be for you. There are a number of diving schools in the area, including La Morena Diving Center, Petro Divers and MDS My Diving School.
Shopping
If you are in need of some last-minute holiday essentials, there are a plenty of fashion boutiques along with the usual souvenir and convenience stores around the resort. Whilst there's no market in Cala d'Or, the closest big one is at Santanyi on Wednesdays and Saturdays or Felanitx on Sundays, both within a 20 to 25-minute drive.
Tennis
There are tennis courts available to hire at Tennis Club Cala d'Or for €15 per hour. There are discounts available for multiple slots.
Golf
There's an 18-hole golf course at Vall d'Or, within a 10 to 15-minute drive. This par 71 and 5,538m long course boasts spectacular views out over the Mediterranean sea and a wonderful breeze. The restaurant in the clubhouse is widely respected and, in the summer, holds a BBQ every Friday evening with live music.
Cycling
Cycling is very popular in Cala d'Or where there are many marked cycle routes to choose from. You can hire bicycles from Moto-Sprint, and there's Mar I Monte or Danilo Hondo ePoint also offering rental services.
Walking
There are some hiking trails in the hills behind the east coast in the Llevant mountain range, more hillocks than mountains but beautiful all the same! More gentle walking trails can also be found in the stunning Mondrago Natural Park.
Dining in [locality]
You certainly aren't short of places to eat in Cala d'Or. Bars, cafes and restaurants offering a huge variety of cuisines line the streets of the resort. There's something for everyone from cheap and cheerful eateries to sophisticated dining experiences.
Restaurants in the town centre
Within the town, there are pedestrianized streets filled with different restaurants so you'll be sure to stumble upon something to tempt your appetite. A rendezvous with tapas is a must whilst holidaying on this Spanish island so do head on down to Restaurant La Bodega where you will find all your tapas favourites like garlic prawns, dates with bacon, charcuterie and cheese boards. We love this place for its authentic style, oversized tables and great selection of wines.
If you want to try something more unusual, then Restaurant Diferent has built a solid reputation over the past decade and serves innovative fusion food where traditional meets modern. It also serves some of the best cocktails in the area, so do make sure you sample their creative delights. For Asian food and sushi, then we highly recommend Soy Asian Kitchen & Bar. Their sushi is first class and you are bound to find your favourite Asian dishes here including Pad Thai, Chicken Satay or Ramen soup. Finally, those looking for a hearty meat feast will find that Meatclub will cater for all carnivorous desires.
Waterfront restaurants
If you prefer waterside dining, then head on down to the marina where you'll find plenty of restaurants on offer. The Yacht Club is an age-old favourite and is highly regarded for its seafood and impeccable views over the marina. Rucula del Puerto Restaurant is a Mediterranean eatery which specializes in fresh seafood and has a wonderful cellar featuring some of Mallorca's best wines. Port Petit has earned its place as one of the top-ranked restaurants in Cala d'Or thanks to its unparalleled service, creative Mediterranean cuisine and wonderful set menu. Gadus is another favourite which retains a loyal following owing to a good selection of international food suitable for the whole family along with excellent views over the port.
Nightlife in [locality]
If you are looking for somewhere to enjoy some early evening sundowners, we recommend heading to Waves Bar to soak up the wonderful views over the port whilst savouring the last rays of sunshine. Once the sun has gone down, there are plenty of places to partake in some late-night fun. Upstairs Bar can be found in the middle of the resort and caters for a variety of people as it possesses an open-air terrace to kick back and relax with friends over cocktails, but also has a DJ and dance floor inside.
If you are up for some karaoke whilst holidaying in Cala d'Or then Betty's Music Bar is your best shout. It's always got a bit of atmosphere and provides some good late night entertainment. Dugan's Irish Pub is the place to dance to some live bands playing indie and rock music.
To dance until the early hours of the morning, then Sparkles Music Bar in Cala Egos is one of our top picks. But, for the ultimate night out, Farah's is the only proper nightclub in Cala d'Or and it is famous for its themed parties and contemporary House music.
Villas in [locality]
You can escape to the country in this area on the east coast and enjoy the privacy of an old-style finca or a modern villa. This type of accommodation is suitable for large groups and families looking to relax by the pool.
Hotels in [locality]
Cala d'Or is a purpose-built holiday resort and, as such, has a huge selection of hotels. There's everything from large-scale, all-inclusive hotels to small independent establishments. If you'd like to stay in something a little more characterful, you will need to head into the hills to the west of Cala d'Or for a finca hotel in a converted farmhouse.
Melia Cala d'Or Hotel is a little oasis away from the hustle and bustle of Cala d'Or, and one of the most luxurious hotels in the area. It has everything you could want for, including an indoor and outdoor swimming pool, spa facilities, a good buffet breakfast and of course first class service at the poolside bar and evening restaurant.
Hotel Cala d'Or is a 4-star, adults-only hotel just a stone throw away from the beach offering superb views over the sea. Its highlights include a spa & wellness centre and leisure activities like aqua gym and yoga. A lovely spot for some rest and rehabilitation.
How to get to [locality]
By car
By car, it takes just under an hour to get to Cala d'Or from the airport. Take the Ma-19 towards Llucmajor and continue onto Campos before taking the Ma-5120 for Felanitx. At Felanitx, hop on the Ma-14, followed by the Ma-4016, then the Ma-4013 carries you through to Cala d'Or.
Public transport
A public bus travels between the airport and Cala d'Or. Take the AeroTIB bus line A51 which only takes 1h20. TIB bus number 501 travels between Palma bus station at Plaça d'Espanya and Cala d'Or and takes over 1h30 because it has more stops. Both buses connect Cala d'Or to Santanyi, Campos, Llucmajor and S'Arenal.
Location
Cala d'Or, Mallorca