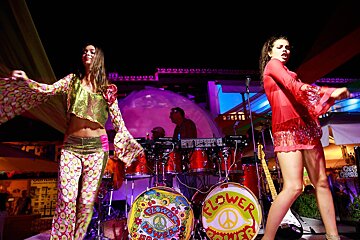 Peace & Love Party, Puerto Portals
Travel back in time to the sixties to celebrate 'Peace & Love'
During the evening, the port dresses up in the purest hippie style. The most genuine psychedelic party is celebrated with shows, dancers, live music and Ibizan decoration. Peace and Love!
This new edition features new shows, new performances and new guest DJs.
Tickets will be available on the Puerto Portals website in June.
Location