June in Mallorca: What's On & Weather
Beach parties, food festivals and so much more
The sun is shining brighter, the sea is warmer and the days noticeably longer, which means the summer season is officially in full swing!
Mallorca has a jam-packed calendar of events throughout June as entertainment ramps up. One of the island's most popular festivals of the year is the Night of Sant Joan, otherwise known as 'Nit de Foc' (the night of fire), while Port d'Alcudia hosts a week of festivities as they celebrates their patron saint 'Sant Pere'. The island's biggest beach clubs tend to organise their legendary opening parties at the beginning of the month. First class sporting events are in the calendar, as triathletes travel from far and wide to the east of the island for the TotalTri triathlon, while Tennis fanatics gather in Santa Ponsa for the WTA Mallorca Open Tennis tournament. Or if music is more your thing then Deia's International Music Festival continues throughout June.
Read on as we offer a sneak peek at what's going on across this enchanting island throughout June. Keep an eye on our events calendar as we endeavour to keep you up to date with the latest information.
What's the weather like in Mallorca in June?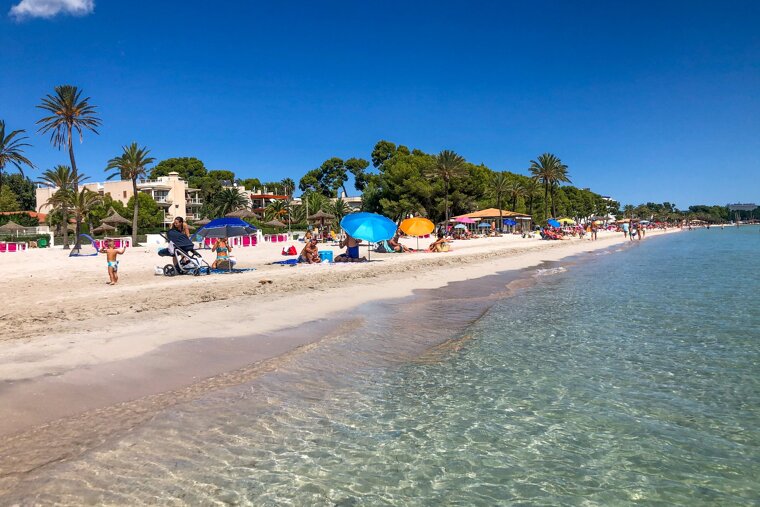 Sun seekers will be pleased to hear rain is rare, humidity remains relatively low and the sea is warming up nicely by June. With sunrise before 06.30 and sunset after 21.00, there's plenty of time to catch some vitamin-d. The average temperature reaches 26.5°C around lunchtime and evenings around 18°C.
What's on in Mallorca in June?
The Night of Fire
The night of Sant Joan, most commonly known as 'Nit del Foc', is one of the biggest nights of the year for locals as they come together on June 23rd to celebrate the eve of the day of Saint John the Baptist. This is a magical evening associated with the idea of renewal. Bonfires are lit in the town squares and on the beaches while people of all ages gather for parties equipped with picnics and drinks from early in the evening. When the clock strikes midnight, there is a variety of rituals taking place around the island, for example, some people throw something old in the fire and jump over it three times to start afresh, while on the beaches people get into the sea to cleanse themselves of their sins.
Traditional Spring Fairs
If you haven't experienced one of Mallorca's spring fairs, some do carry on over into the month of June with multitude of activities, including agricultural and livestock fairs, arts and crafts, food and wine tastings, decorated floats, live music, dancing and so much more.
A Seaside Festival
At the end of June, Port d'Alcudia celebrates their patron saint with the Festival de Sant Pere, bringing a week of fun to the resort. Expect concerts, children's entertainment and a range of activities throughout the week. June 29th is the big day, when a statue of Sant Pere is paraded on land and sea.
An International Triathlon
TotalTri Mallorca is a big sporting event that usually takes place on the east of the island. An Olympic and half distance course are on offer involving a swim around Cala Millor beach, a cycle ride from Cala Millor to Manacor and back, and a run along Cala Millor's coastline, we expect there will be plenty of people gathering to support their loved ones taking part.
Tennis Tournament
The WTA Mallorca Open Tennis Tournament is always a popular affair for tennis enthusiasts in June. This was the first grass championship on the island back in 2016 and continues to showcase some of the best female players in the world.
Classic Music Festival
There's a chance to catch Deia's International Music Festival taking place throughout June. The concerts usually take place at the beautiful 19th-century mansion of Son Marroig which provides the perfect sea-view setting but some events organised at the charming and critically acclaimed La Residencia Hotel. Check the full line up on our events calendar.
Rock & Blues Festival
Perhaps your taste veers towards Rock or Blues music? In that case, Rockin Matxin Festival in Portocolom might tempt you to travel to the east of the island. The event involves rock and alternative music acts, dance shows, food trucks, and a custom bikes and old American cars exhibition.
Beach parties in June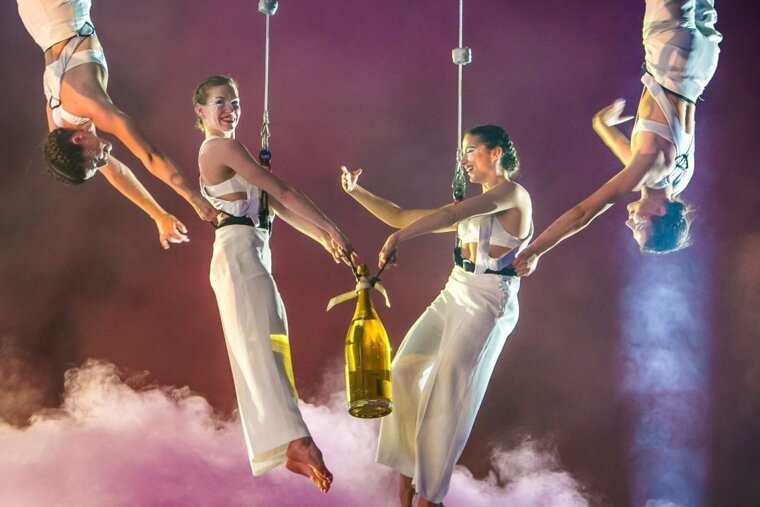 While most beach clubs officially opened their doors in May, some of the best parties take place in June. If you're after the VIP treatment and first-class entertainment, then the South West is the place to be. The areas to aim for are Palma, Puerto Portals, Magaluf, Camp de Mar and Illetas.
Shopping in June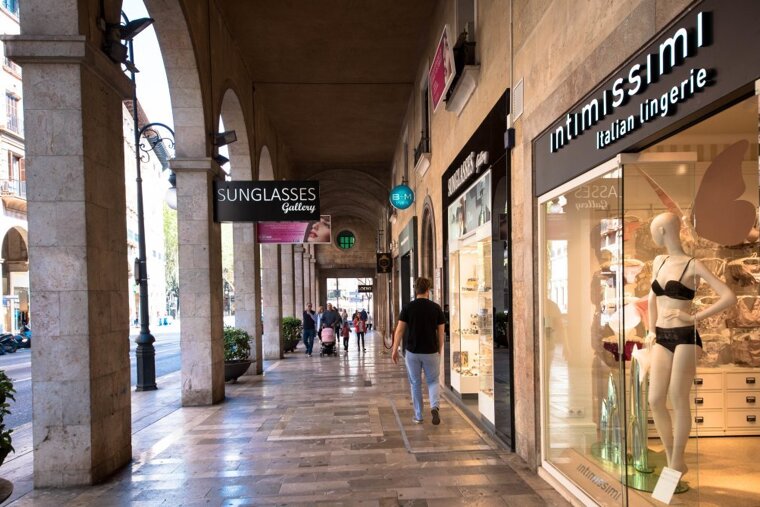 Markets, Spanish brands and designer shops in Mallorca
There is some great shopping to be had in Mallorca, so make sure you save some extra space in your suitcase. Markets are a great place to pick up local produce, including pottery, textiles, leather goods and summer clothes. But it is also worth noting that the end of June is when the big summer sales start in Mallorca, and high street retailers like Zara, Mango, Massimo Dutti are extremely popular for their slashed prices. In the city centre head to Passeig des Born, Avenida Jaime III and the surrounding area for the best shops, or hit Porto Pi and FAN shopping centres. If you love a bargain, it's worth noting Mallorca has its own designer fashion outlet called Mallorca Fashion Outlet on the road between Palma and Inca.
More inspiration...
Plenty going on and, with the warmer weather and outdoor activities to enjoy, Mallorca is a fine choice for a holiday in June. Check our Events Calendar for a full run down and find some accommodation for your stay on our Hotels Page.
Location