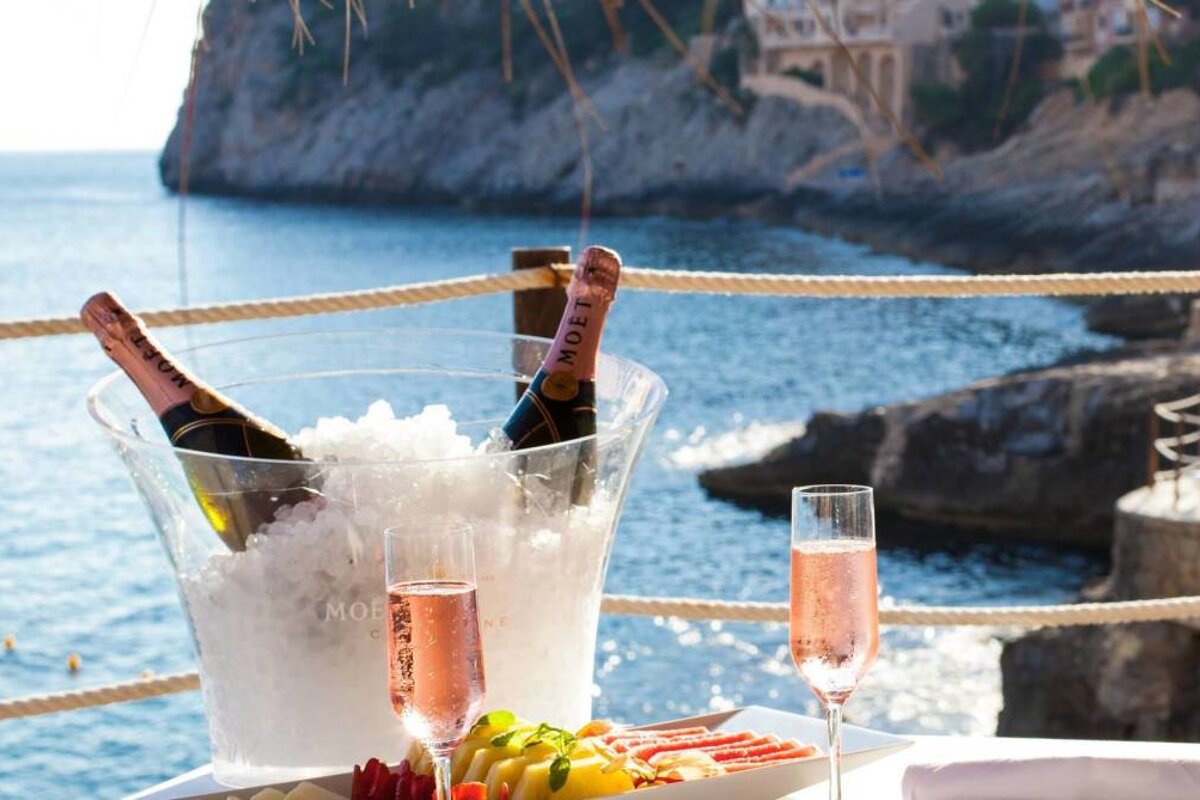 Hottest beach clubs in Mallorca
Sizzling sunloungers, cool cocktails and lazy lunches
Mallorca's beach clubs come in various shapes and sizes, some are luxurious and plush, whilst others more nautical chic. No matter what it is you like, you can guarantee that there will be something to accommodate your individual desires.
As the years go by, Mallorca's beach clubs are getting better and better and the south-west is where you'll find the very best of them. We have handpicked our favourite beach clubs on the island. All you need to do now is choose which day you want to relax with your toes in the sand and your hands on a chilled drink.
Nikki Beach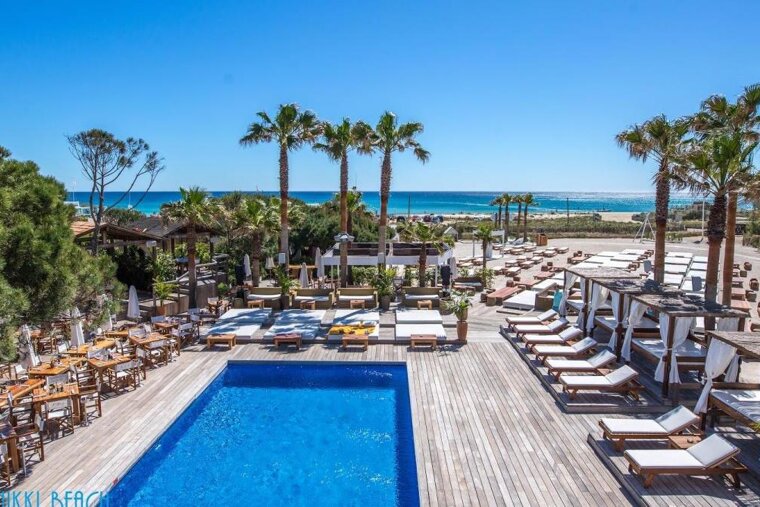 The world-famous Nikki Beach has a place of residence in Mallorca, and is the place to be seen as it hosts some of the most vibrant parties over the summer season. The Champagne is always flowing at Nikki Beach Mallorca, which has an energetic atmosphere thanks to first-class entertainment alongside the best DJs on the island spinning their tunes. The restaurant serves food straight to your sun lounger, or you can dine here and enjoy theatrical performances throughout the afternoon! It continues to be the club of choice for many A-listers and jet setters visiting the island, so keep your eyes peeled for some familiar faces.
Puro Beach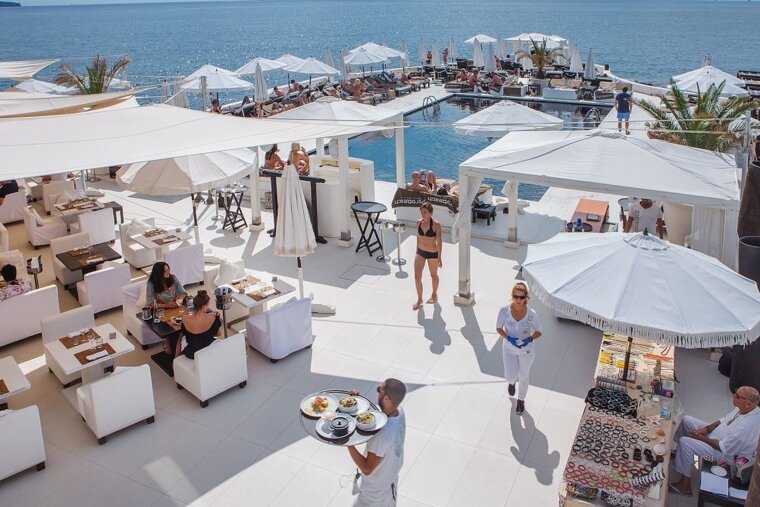 Another international name features in the south and that is, Puro Beach which offers a more relaxed vibe and is often described as an urban oasis. It's signature white décor and stylish furnishings create an exclusive ambiance. Here you can expect breakfast and yoga in the morning, lunch with panoramic views of the bay and then chilled out beats and cocktails in the afternoon. It's so popular, that the brand has got two residences within Palma bay. One conveniently located a couple of kilometres from the airport, whilst the other is one of the newest members of Mallorca Beach Club scene, located by the turquoise waters of Illetas.
Zhero Beach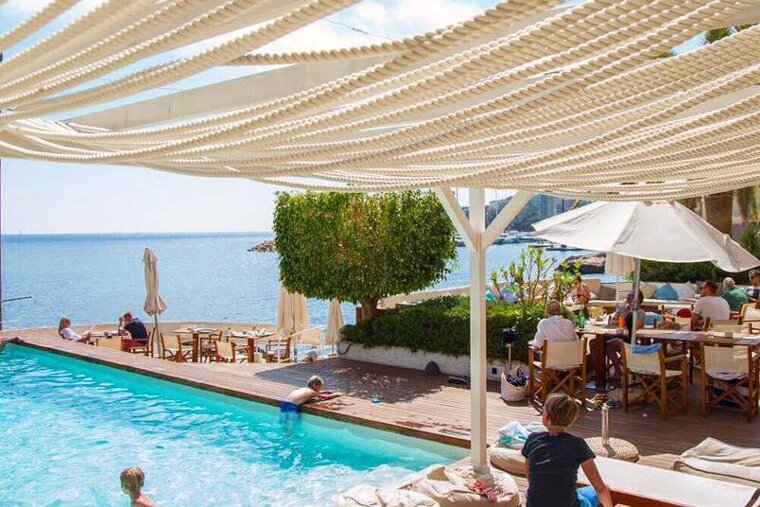 Mhares Sea Club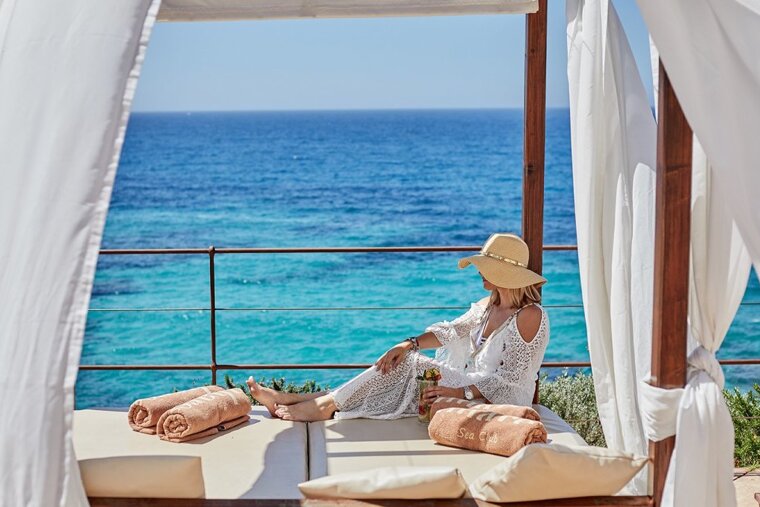 Mhares Sea Club is an adults-only paradise to the east of Palma's Sant Joan airport, where you can relax and replenish on one of their luxury Balinese beds or hammocks and admire panoramic views of the south western coastline. Alternatively, pop in for lunch and dine at their top notch waterside restaurant. Keep an eye out for events like exclusive musical dinners and themed parties throughout the summer months here.
UM Beach House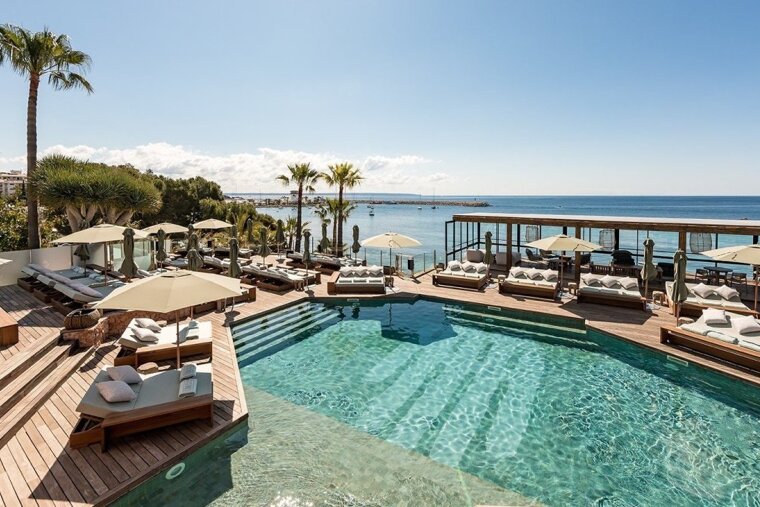 A year-round destination is UM Beach House which can be found next to the prestigious Puerto Portals. It boasts captivating enclaves, designed with a natural and bohemian flair that creates a rustic-chic environment. This place has everything one could want from a beach club, comfortable loungers, a superb swimming pool and with views over the bay of Portals, you also get the best seats in the house to watch the fancy yachts travelling in and out of the port.
Gran Folies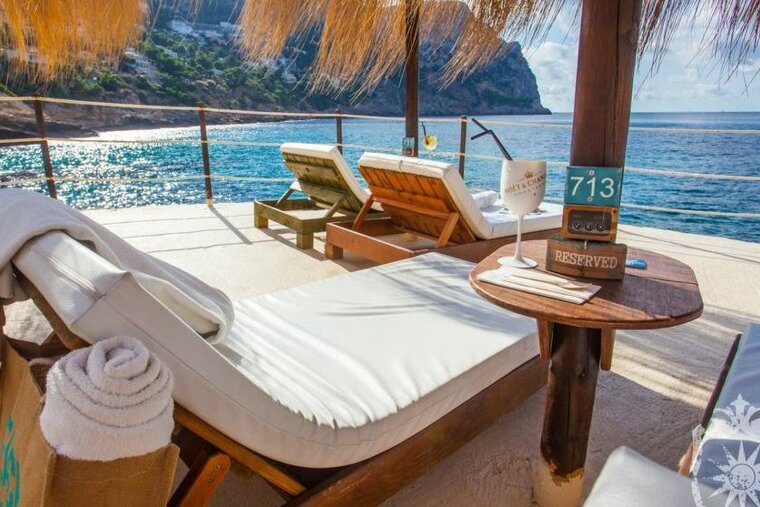 The original Gran Folies found along the western coastline is set in a graceful rock arc formation in Cala Llamp near Port d'Andratx. Few other places on the island enjoy such a private atmosphere, with spectacular views over a quiet bay. With 40 years under its belt this is one of the most esteemed beach clubs on the island, and is a favourite amongst well-heeled but discreet clientele. Last year saw the latest edition from the Folies Beach Club portfolio come to Calvia in the South West and with its boho-nautical style and extensive menu we expect its following will continue to grow to become one of the hottest beach clubs on the island. So watch this space!
More inspiration...
This is only a small selection of all the beach clubs that await you in Mallorca. Check out our handpicked accommodation options and start planning your relaxing Mediterranean trip.