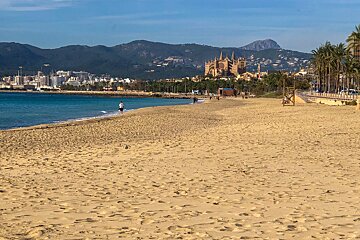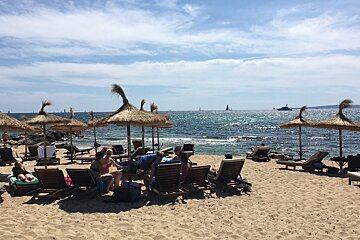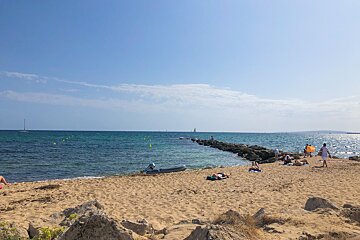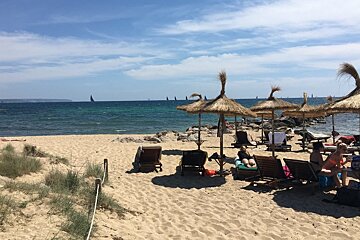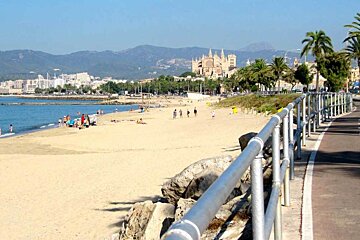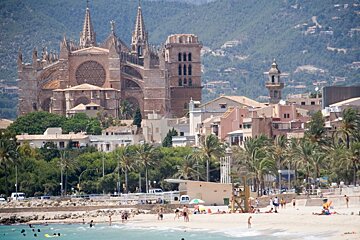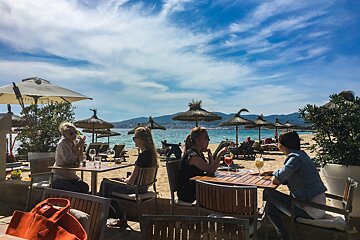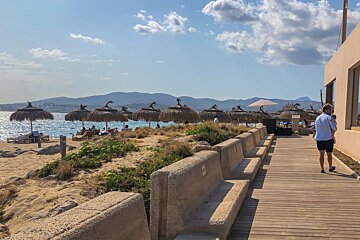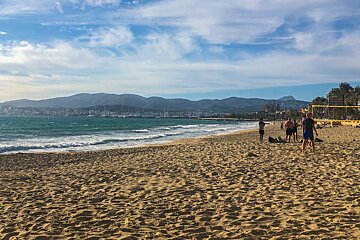 Palma City Beach (Can Pere Antoni), Palma de Mallorca
Golden sandy beach, the closest beach to Palma
The closest beach to Palma is at Ca'n Pere Antoni. This stretch of golden sandy beach starts just beyond the cathedral. A promenade and cycle path runs along its length but behind these lies the main road that takes you to Palma airport.
Can Pere Antoni Beach is very convenient if you are staying in Palma, and boasts exceptional views of Palma Cathedral, especially at sunset.
The stretch of sand runs for 750 metres and is 30 metres deep. This combined with its proximity to the city centre means it can get very busy during the summer. It holds a Blue Flag award for cleanliness and has toilets and showers and a lifeguard presence in the summertime. You will find beach bars and restaurants a stones throw from the beach, especially towards Portixol, with some great options for lunch or a glass of wine. With a whole host of water sports on your doorstep, it would be a shame not to take advantage. Equally, if land sports are more your thing, then the promenade that runs behind this beach is perfect for cycling, roller blading and running.
Due to the proximity of the city, there are plenty of things to see and to do in the area. A good selection of museums, historical buildings, religious buildings and are galleries are open to the public in Palma, and there's a hive of activity in the city centre, with shops, restaurants and bars a plenty. There are many bars and nightclubs in the city that open until the early hours of the morning, especially around the Paseo Marítimo.
Those looking to stay in the area are spoilt with a choice of luxury, boutique and more affordable hotels within Palma and Portixol.
There is also a public beach at Portixol - this is only about half a kilometre further on and is away from the main road. It also has a great selection of very good quality bars and restaurants.
Beach Bars & Beachclubs in Mallorca
There is a beach club at each end of the beach, that offer a more exclusive beach experience for those looking to indulge. They also offer great options for lunch, or sunset drinks. Other bars and restaurants can be found close to Portixol.
Water Safety & Clarity
This water here is clear, as you would imagine of a Mallorcan beach. A lifeguard is also on duty during the peak season and busy summer months.
Beach Quality
The sand here is soft and white and perfect for sunbathing, beach games and building sandcastles.
Watersports Nearby
Kayaking, stand-up paddle boarding, snorkelling, sailing and boat trips are offered by watersports companies in Palma and Portixol.
Location