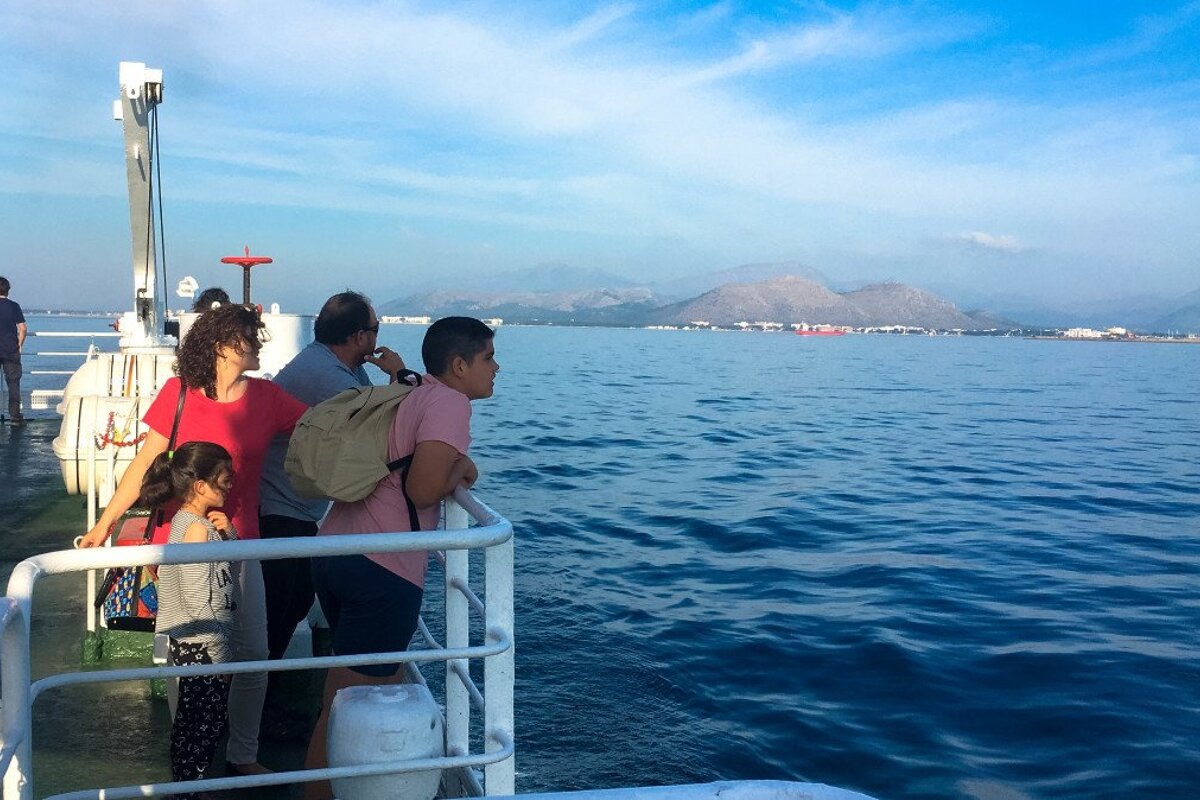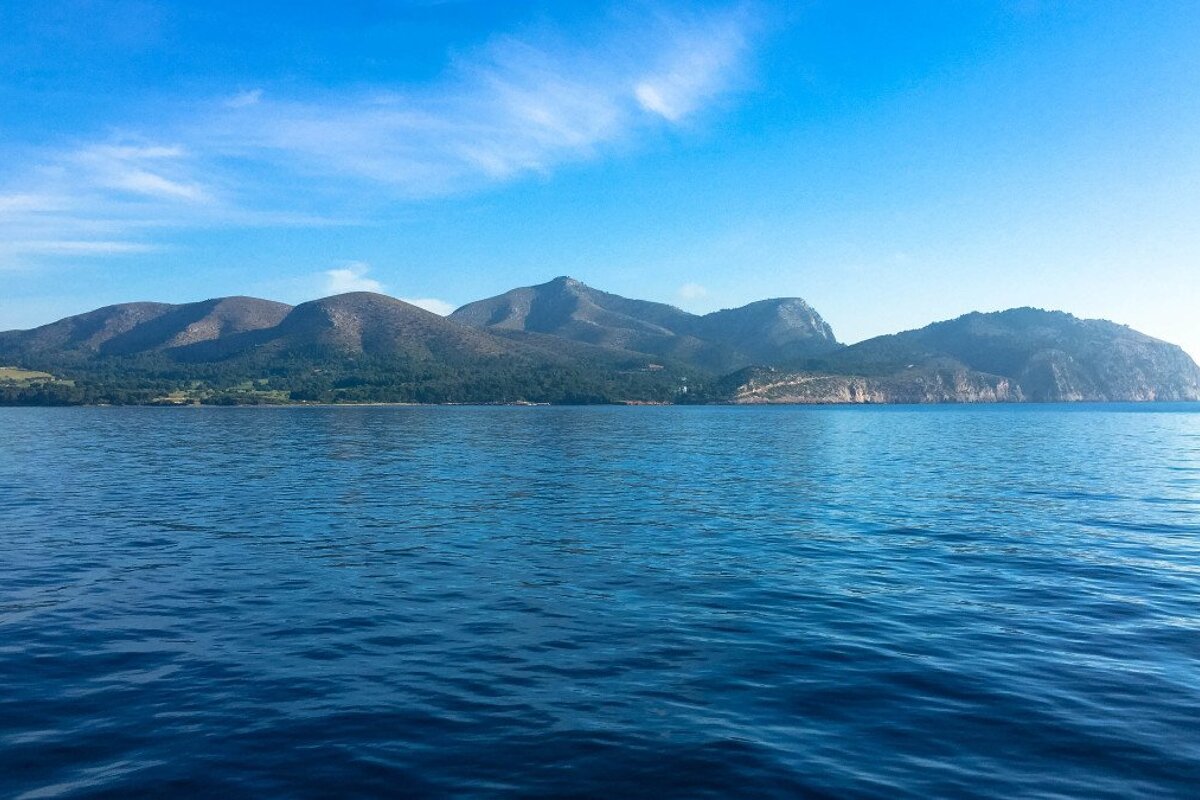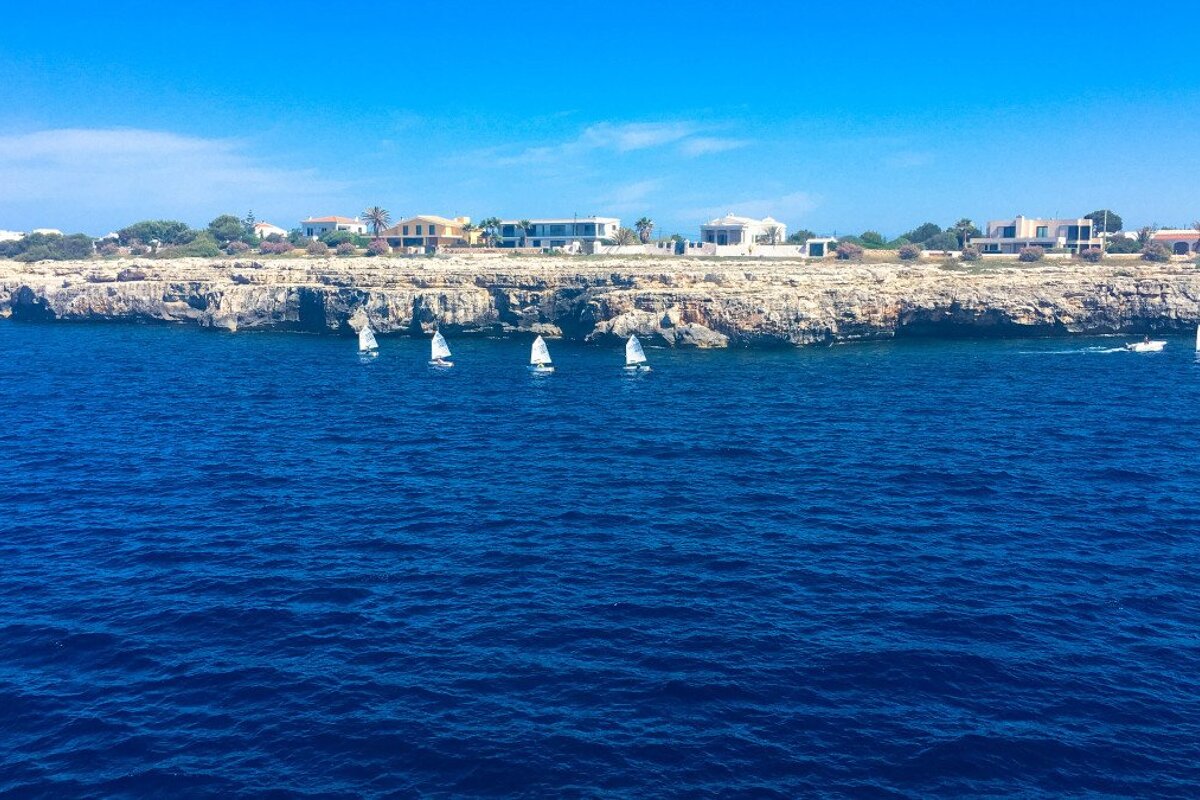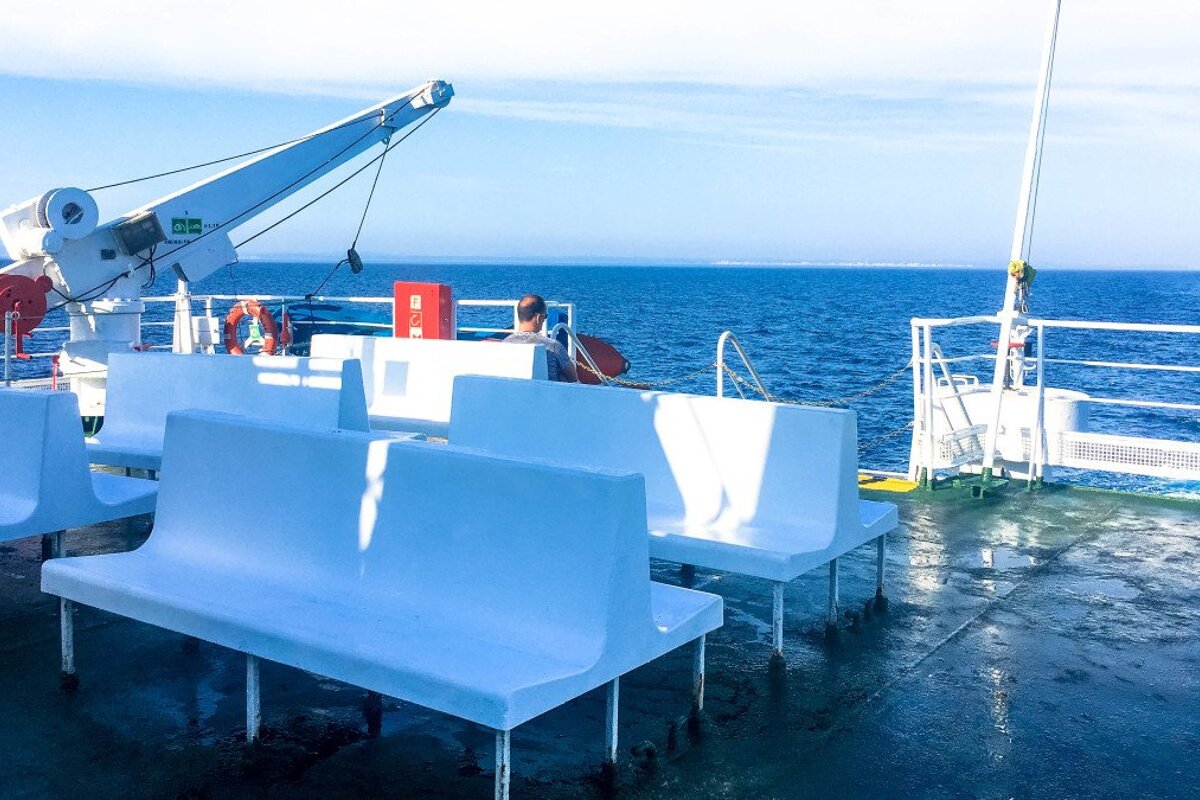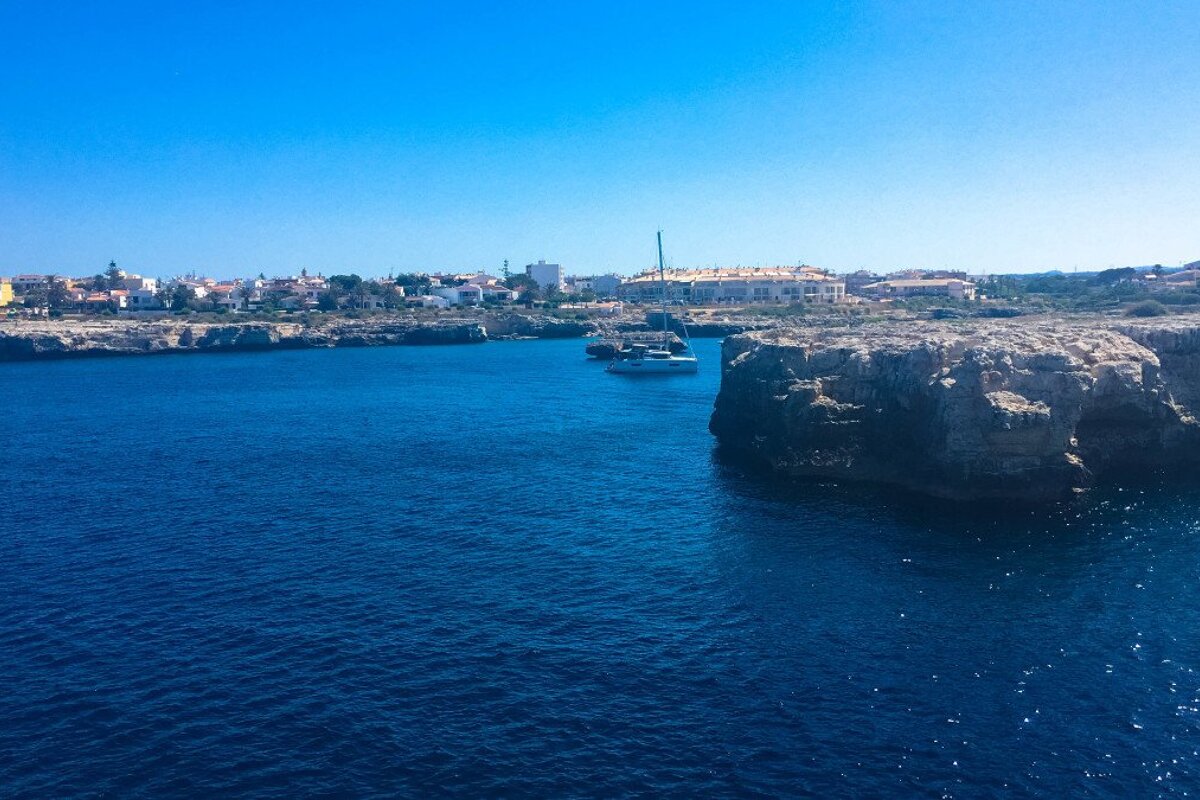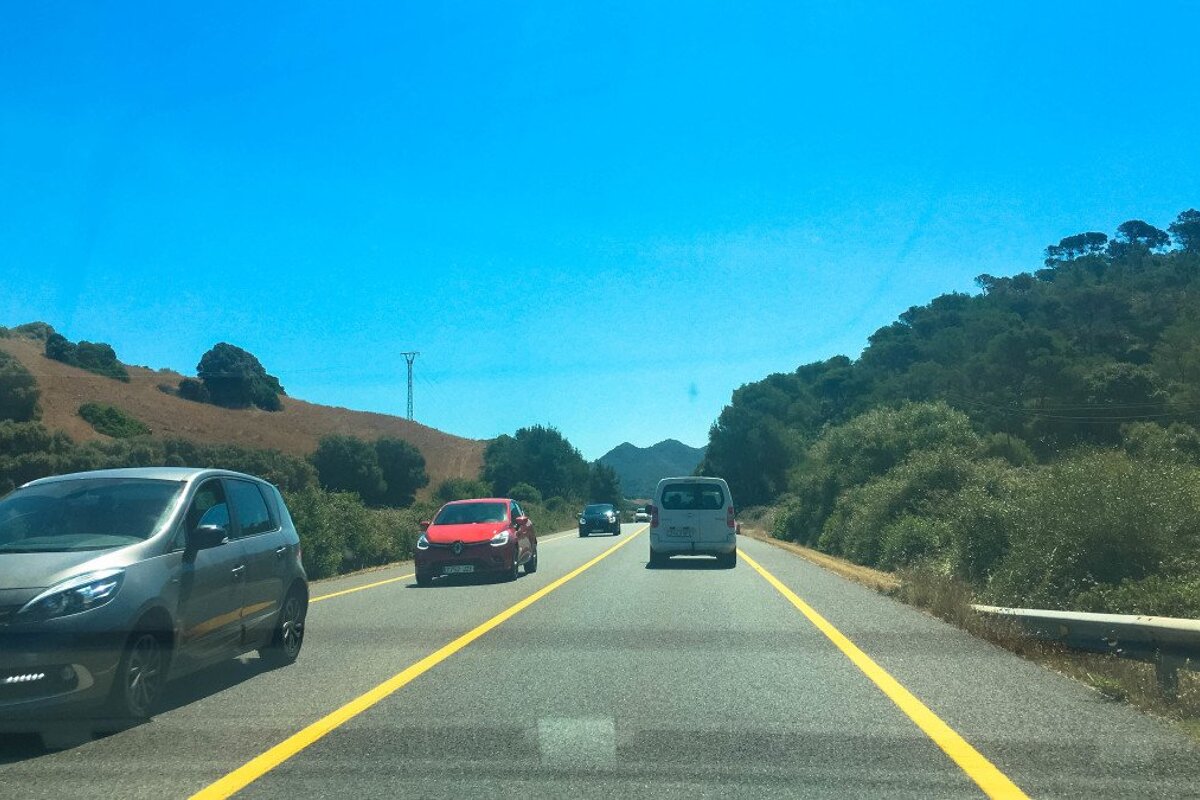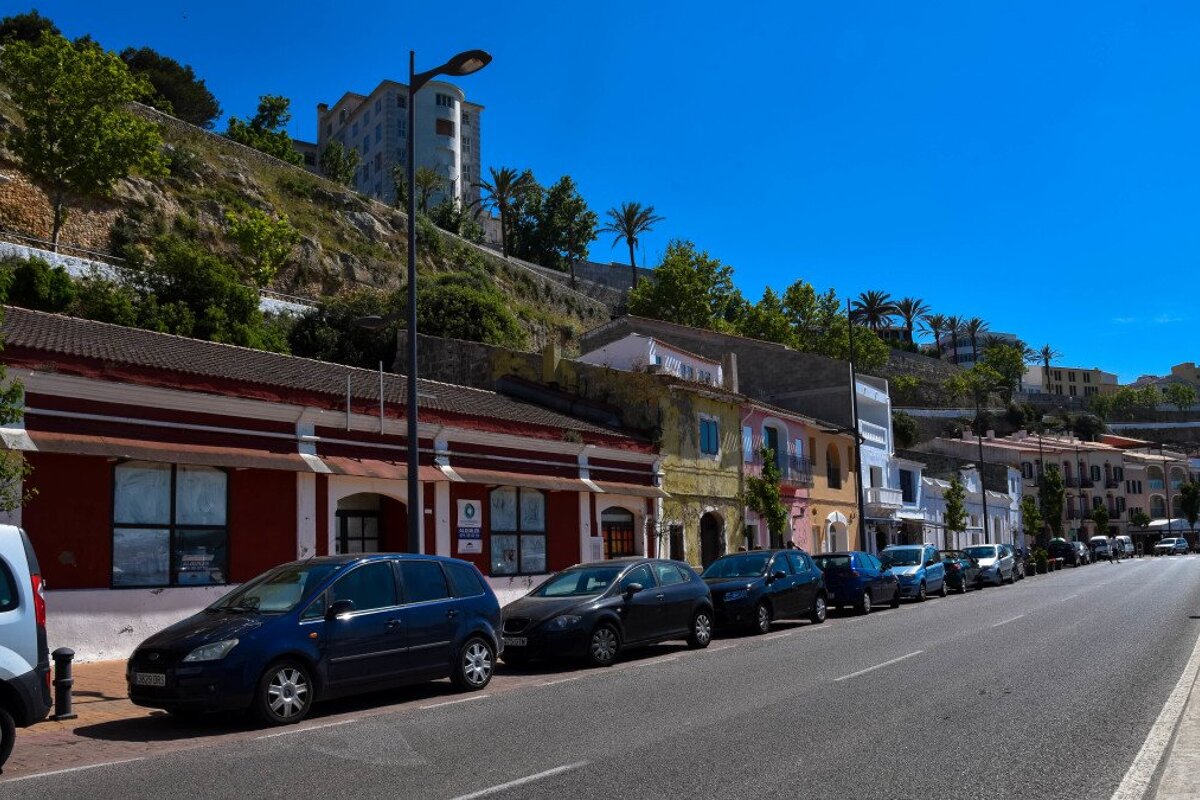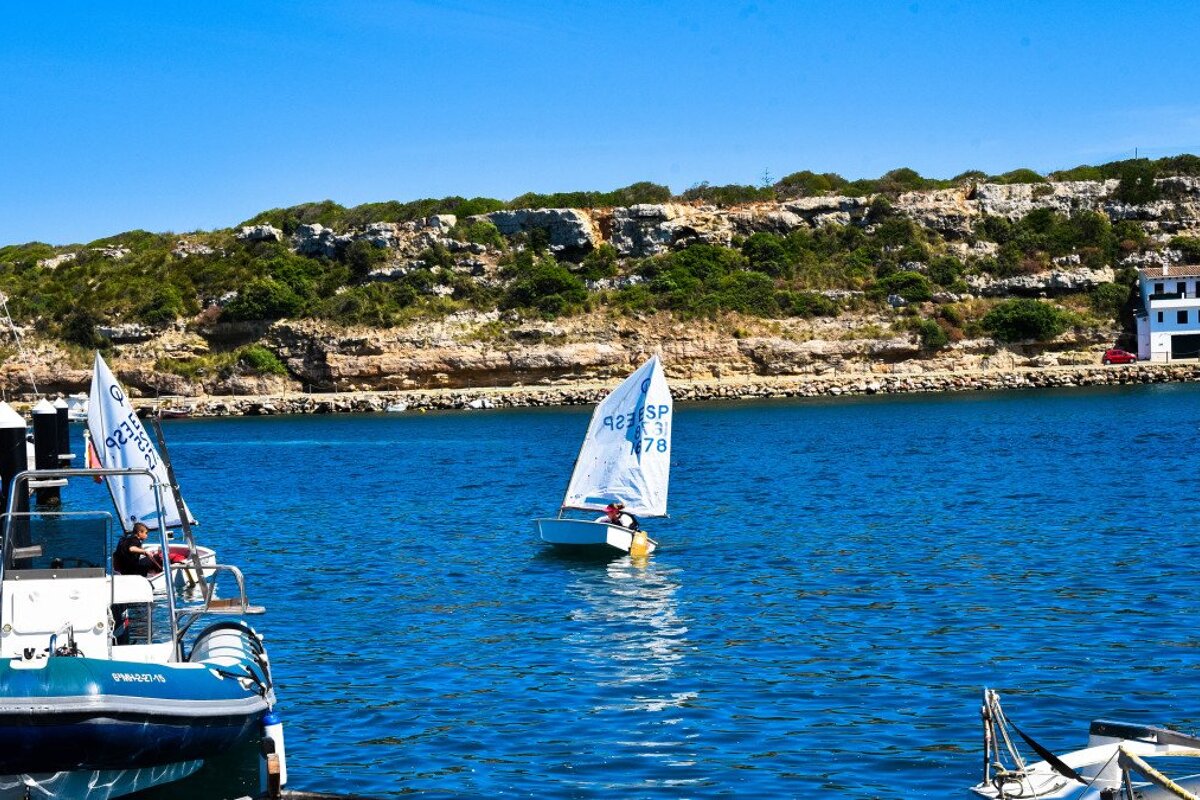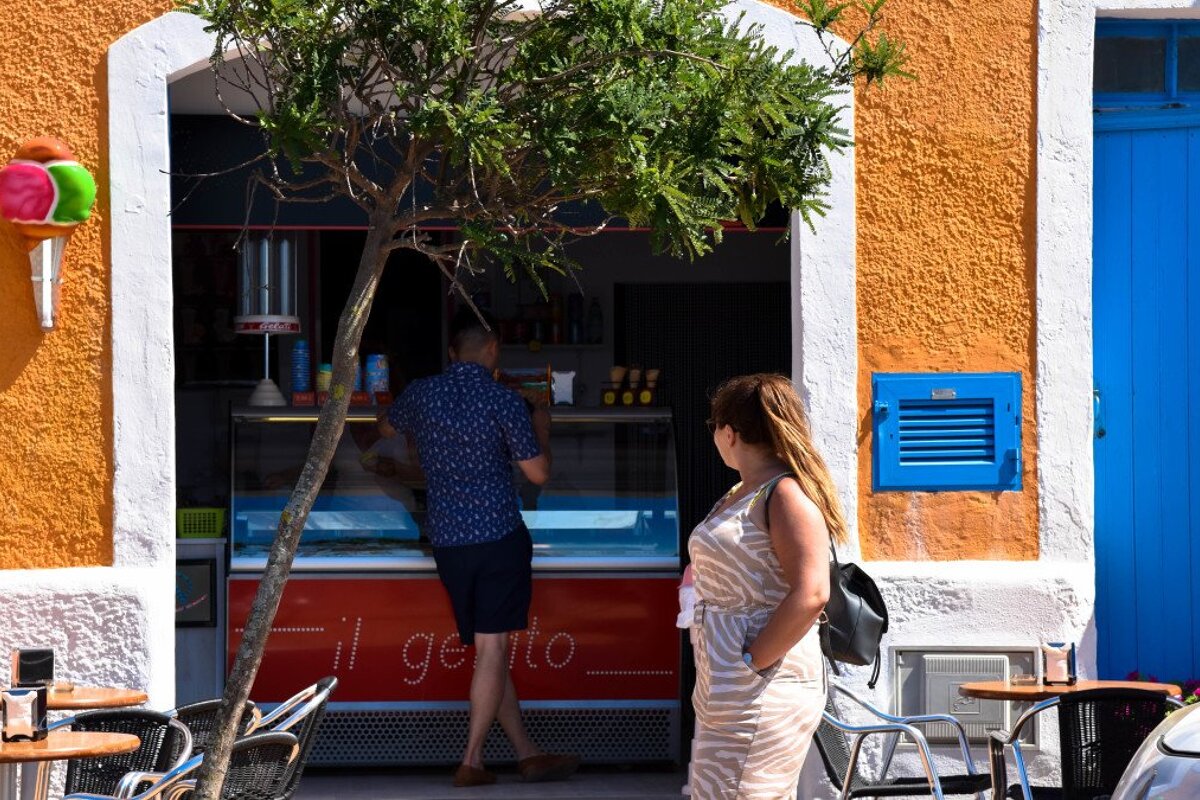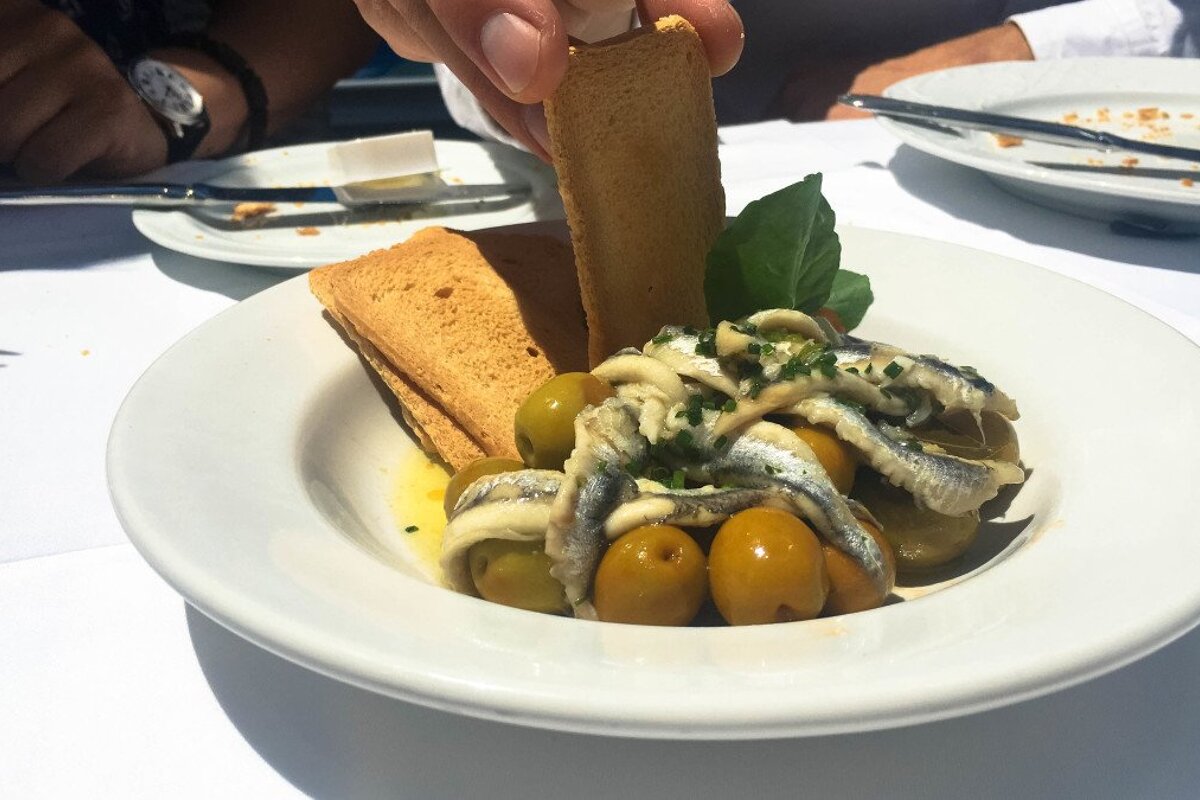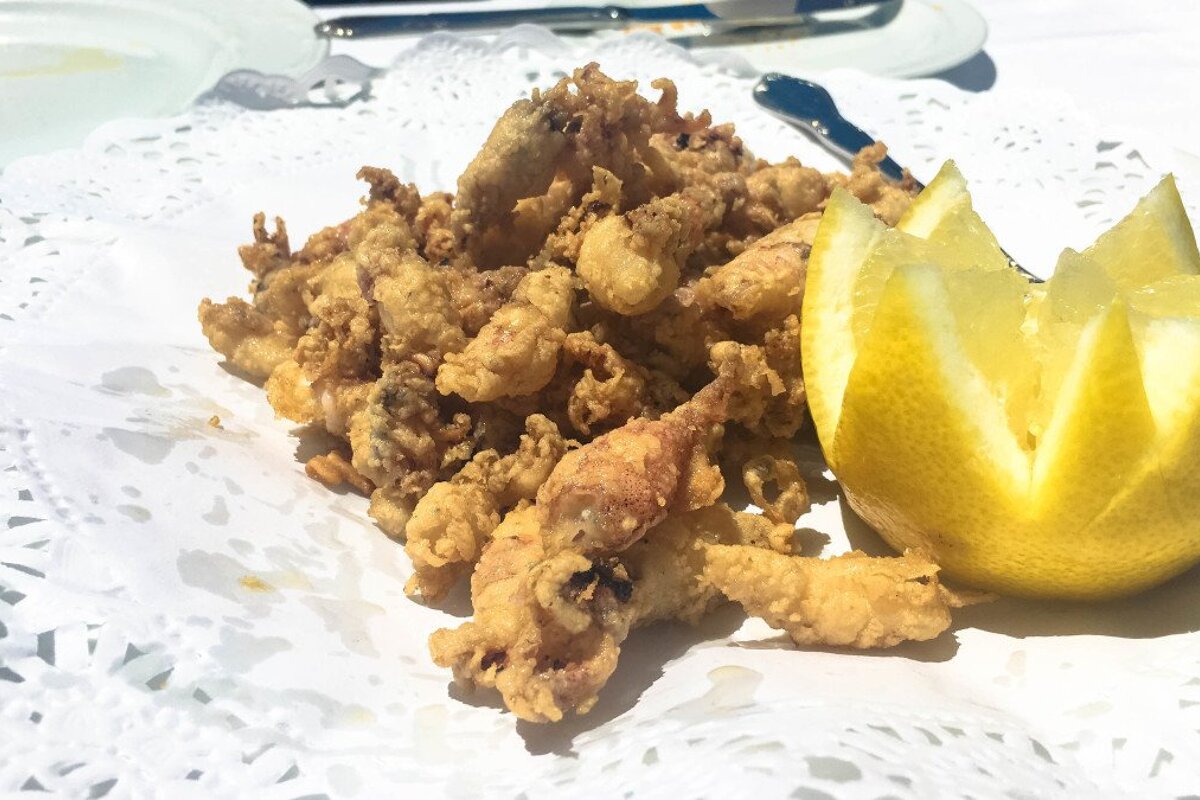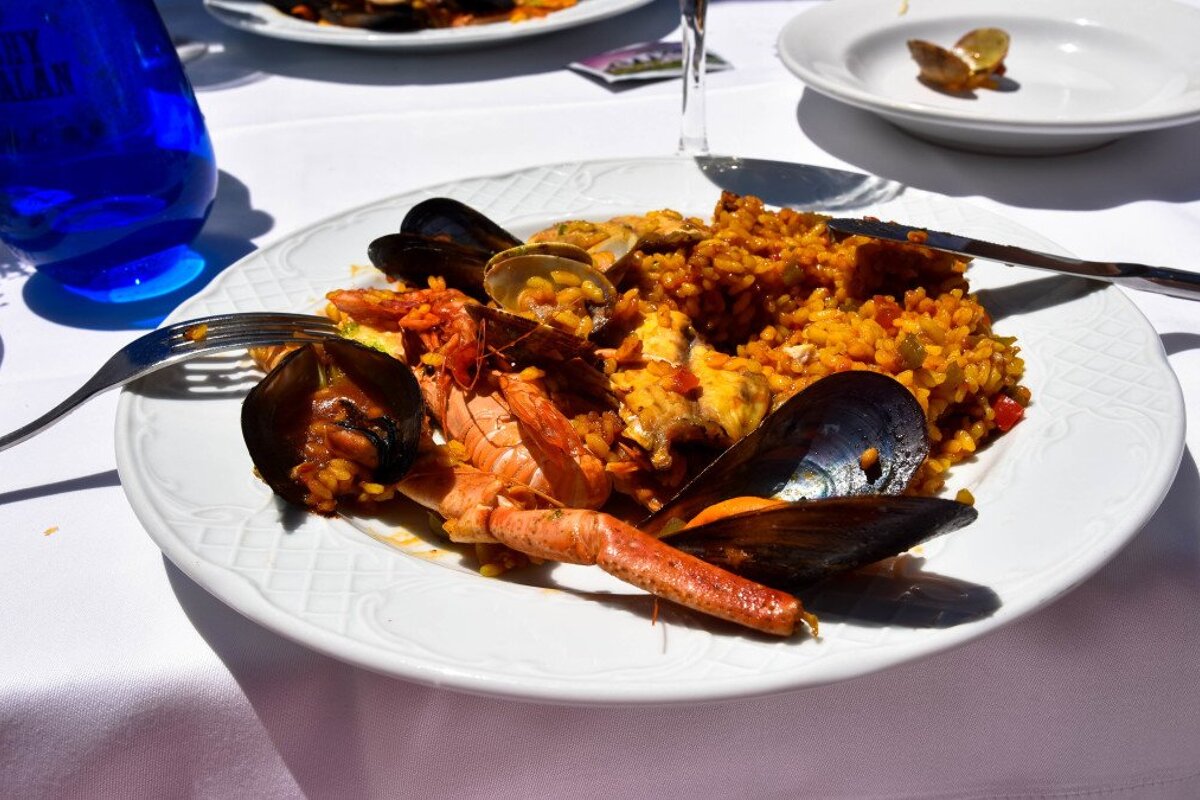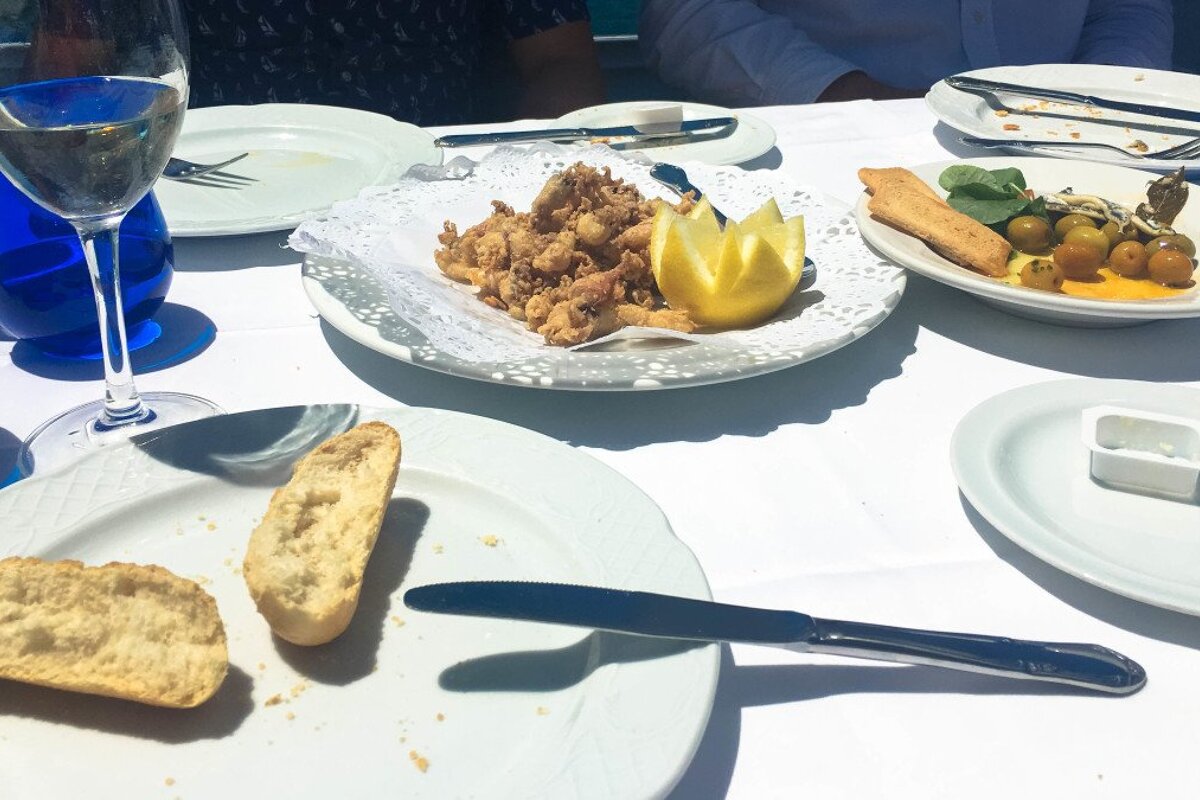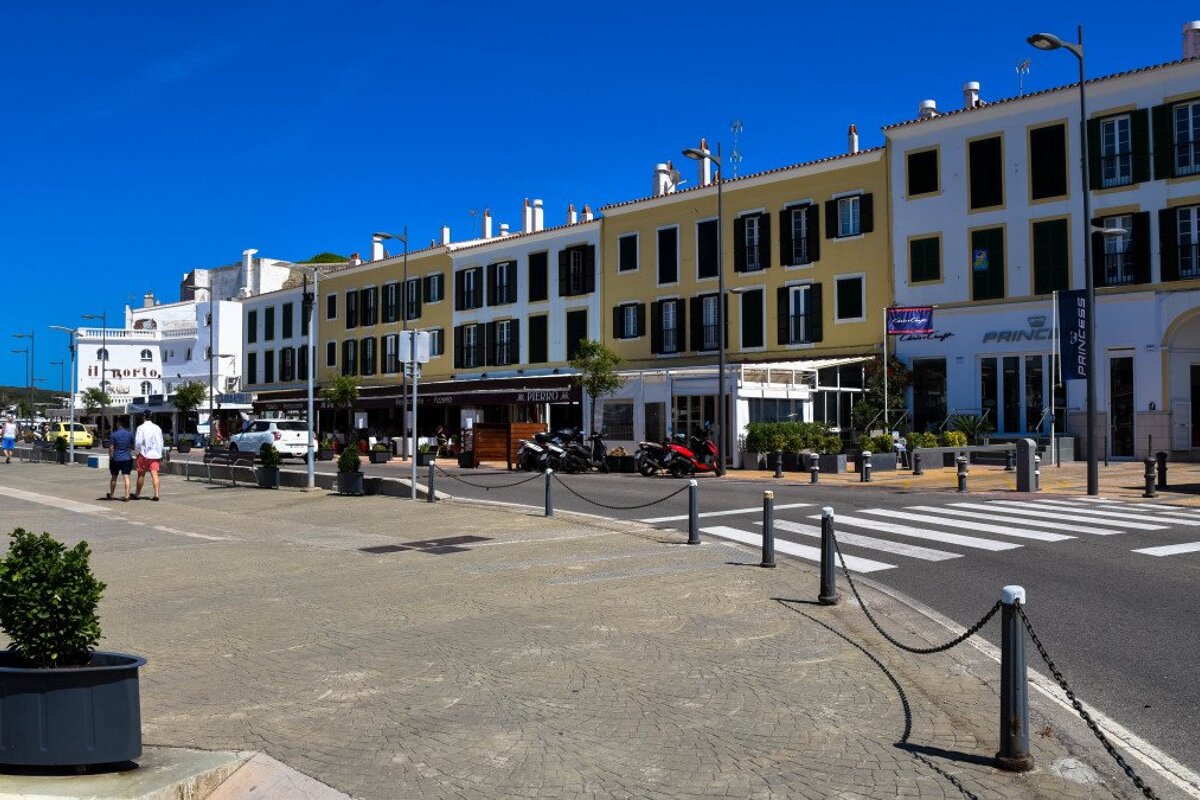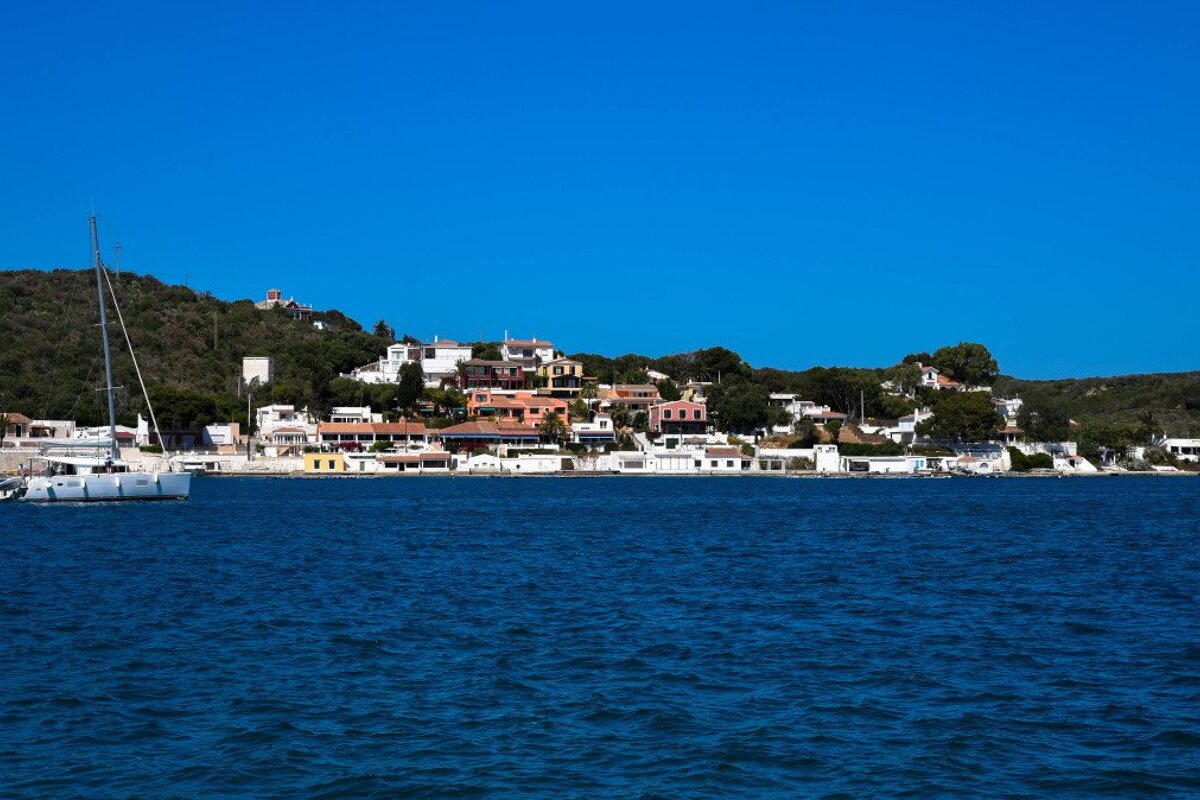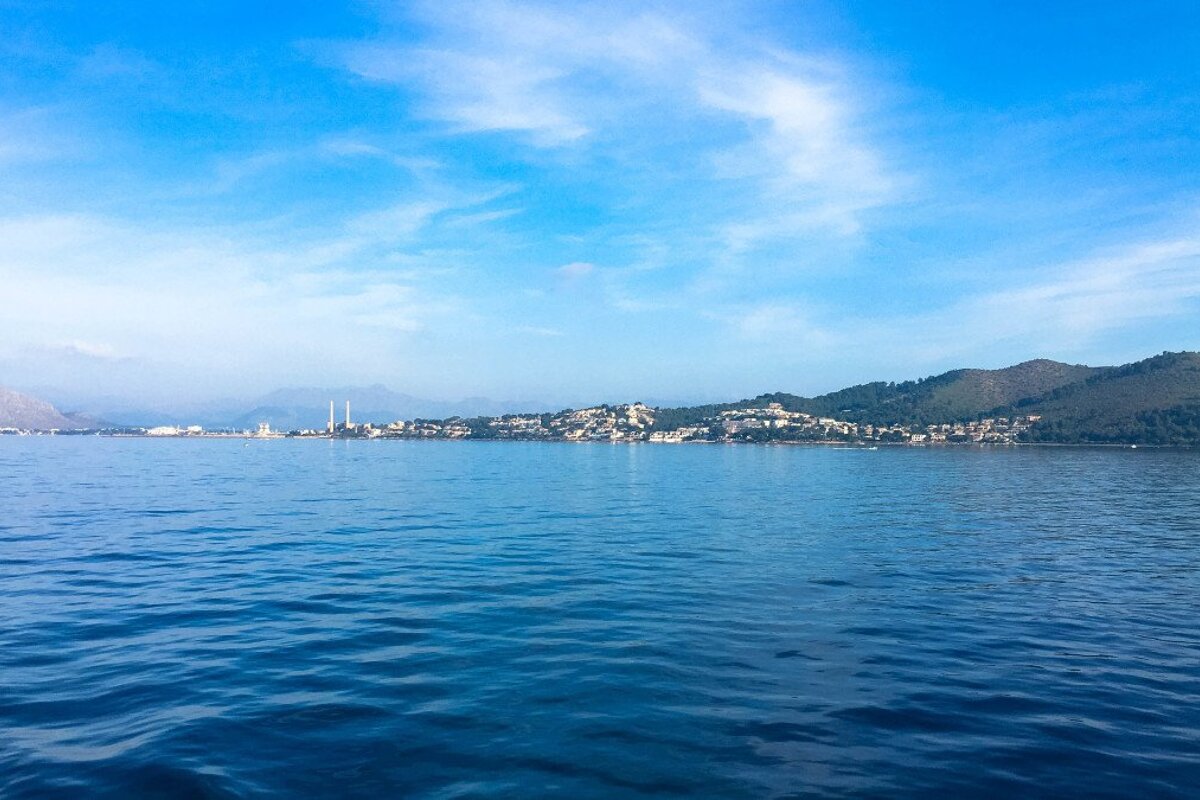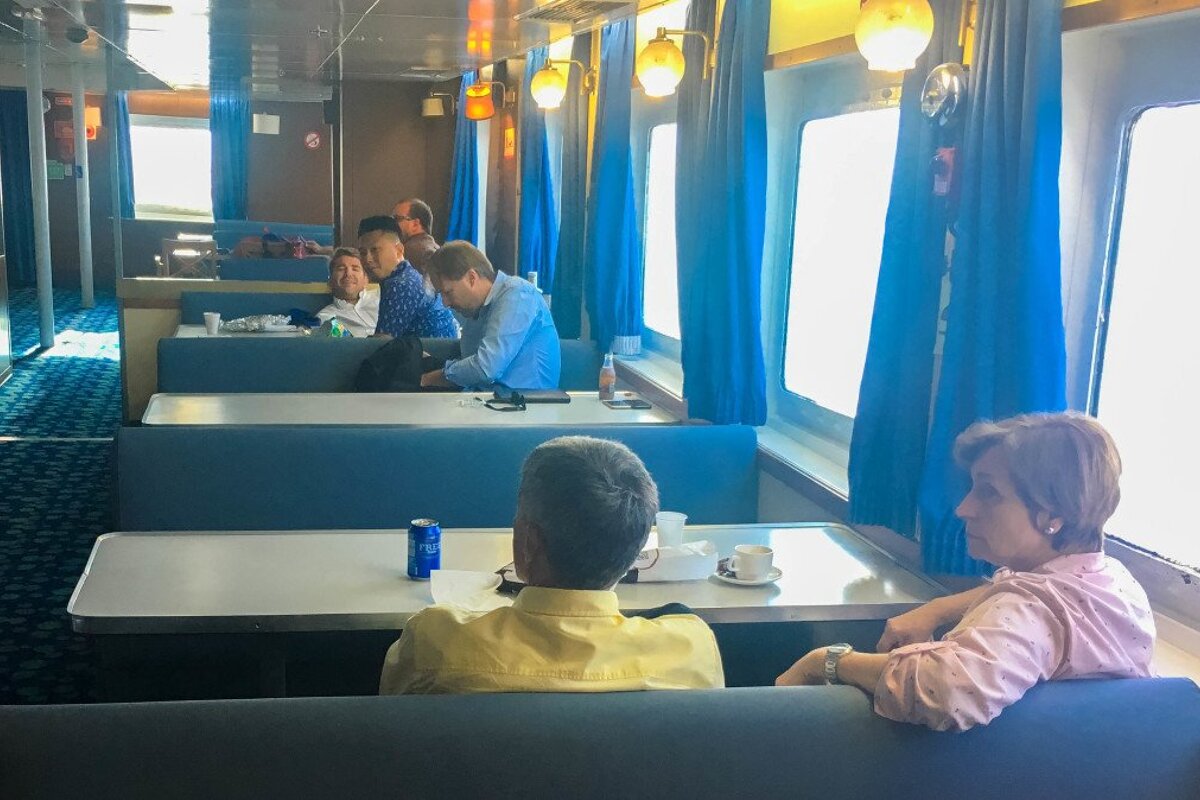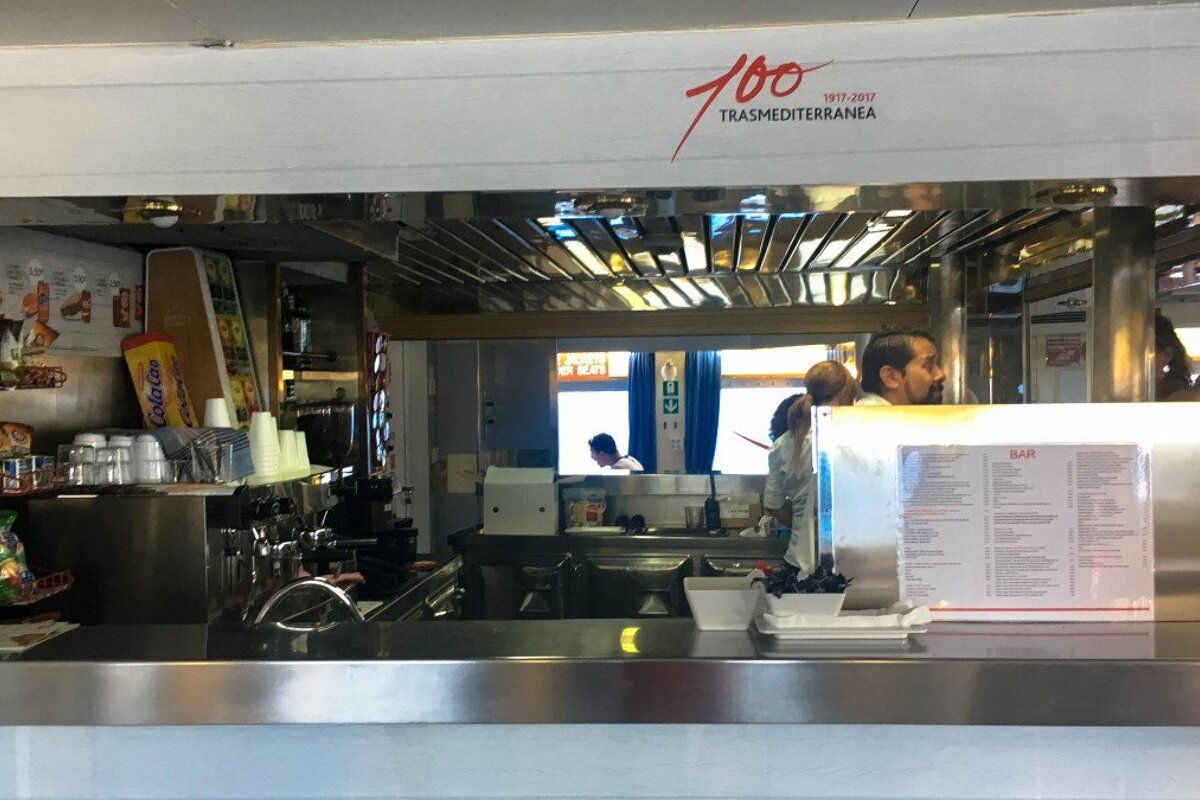 Hopping from Mallorca to Menorca for a day
A visit to the neighbouring island of Menorca from Alcúdia
Want to go on a little adventure to visit Mallorca's sister island of Menorca? Well, thanks to frequent flights and ferries between the Balearic Islands, it's easy enough to get there. Whilst flights are certainly the quickest way to travel, I get on enough flights per month and wanted to explore the ferry option so we could create an adventure out of it.
Researching ferry options we found that Mallorca and Menorca each have two ferry routes operating between the islands. The Palma (Mallorca) to Mahón (Menorca) route seemed the obvious option at first because they were our departure and end destination points. However, it just wasn't feasible because the travel time was 6 hours on the ferry. On closer inspection, the Alcúdia (Mallorca) to Ciutadella (Menorca) ferry route of just 2.5 hours looked like the better choice for a day trip even if we did have to do a little more driving.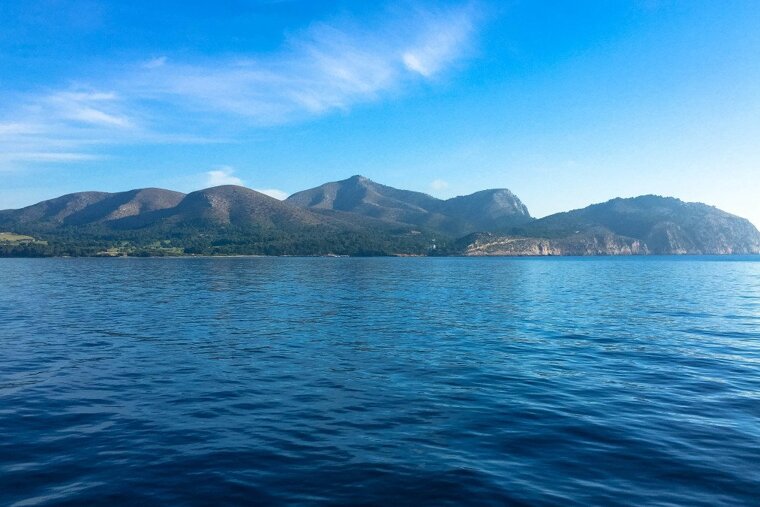 Trasmediterranea and Balearia are the ferry companies operating this route but Trasmediterranea had the best times with a 08:00 departure from Alcúdia, arriving in Ciutadella for 10:30, then returning from Ciutadella at 19:30 for a 22:00 arrival in Alcúdia. A round trip price of 30€ per passenger and 60€ for a passenger and car. This sounded perfect!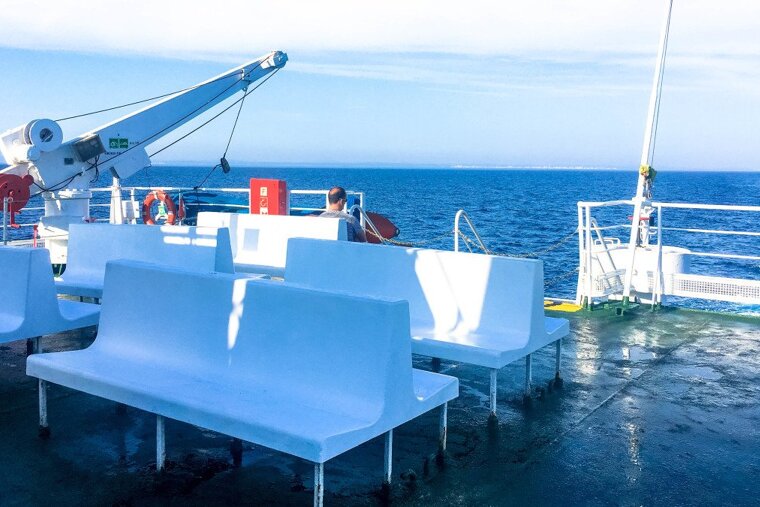 Needing to be at the ferry port one hour before departure to take a car on board, we left the house just after 06:00 on a Saturday morning to catch the ferry from Alcúdia, a good 50-minute drive from Palma. After sitting in what seemed to be a car park version of a departure gate for half an hour with 50 other cars, security came along to check our boarding passes and passports before directing us onto the ferry.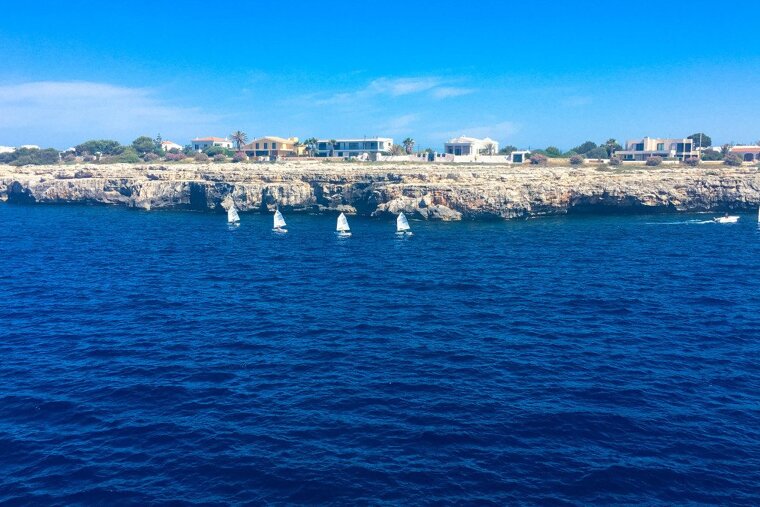 We parked the car with ease thanks to staff directing us onto the ferry and quickly switched off the engine. Getting out of the car, we were directed upstairs to the main deck. First things first, we wanted to explore the vessel. There was quite a retro feel to it, like something out of the 80s at a guess. Although it was clean and had plenty of seating for passengers both indoors and outdoors. The main features included the small café/ bar area on the main deck, a TV area and an Xbox. As the boat departed, I queued up to get a ham and cheese baguette and a coffee (which was around 6€ in total), before heading up to the main deck to catch a glimpse of Mallorca's coastline from the ferry. Wow, am I glad I did! There's nothing quite like seeing Mallorca's dramatic coastline juxtaposed with the tranquillity of the water in the early morning.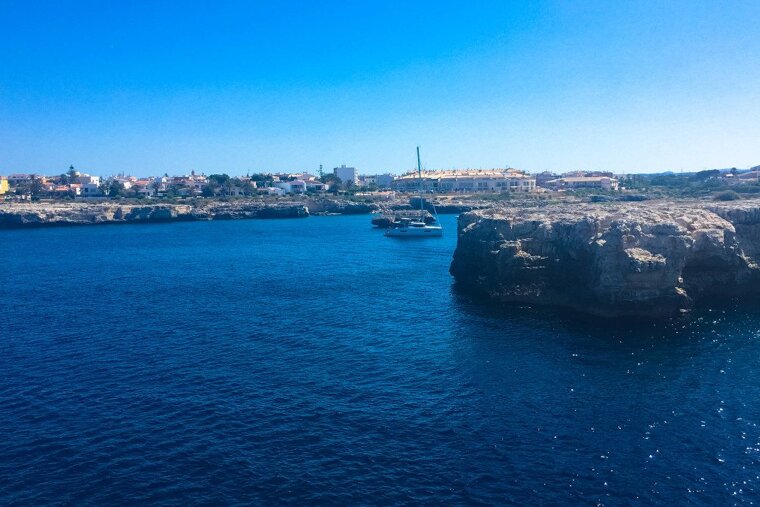 Once we were out at sea, there wasn't much to see except the never-ending Mediterranean. Approaching Menorca's coastline and Ciutadella, there were some impressive villas and some little sailing boats heading out for the day as we passed them on our way into the port.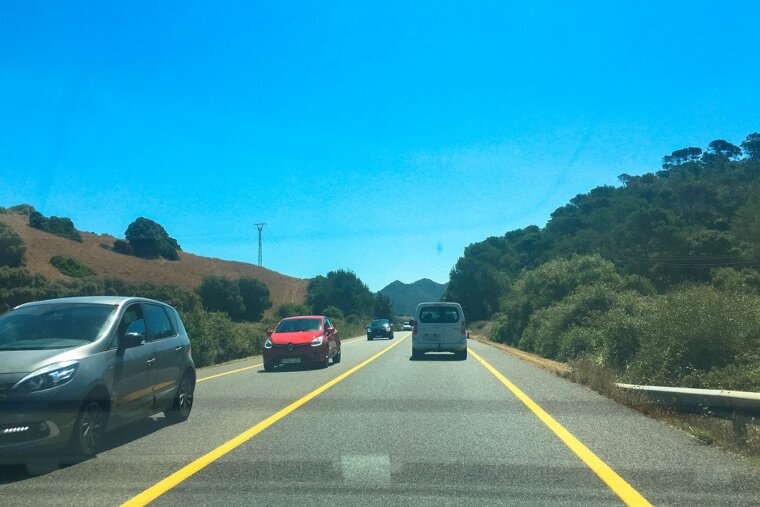 We were told to go to our cars over the PA system, so proceeded to get ready to disembark the ferry. After a smooth transition onto land, we headed on our journey up through the middle of the island to Mahón, Menorca's capital town, which is a good 45-minute drive along the ME-1, the main road running through the island. The landscape was stunning, very green and rural with the odd farmhouse along the way. The roads were easy to drive, newly resurfaced and, although there seemed to be a huge amount of roundabouts, they were well sign posted and easy enough to follow.
Upon arriving into Mahón, I was struck by its beauty. I had no idea what to expect. We parked up and went for a stroll. I tried to capture everything about this place in the short time we were going to be there, walking along the scenic port and appreciating the quaint Menorcan architecture. We headed in the direction of seafood restaurant 'La Minerva' along the port side, an eatery we had been recommended by a friend. We could soon see the restaurants pontoon, modelling an undercover fine dining area. Upon closer examination, it appeared to be one of the top restaurants on the port, no other restaurants offered waterside dining like this!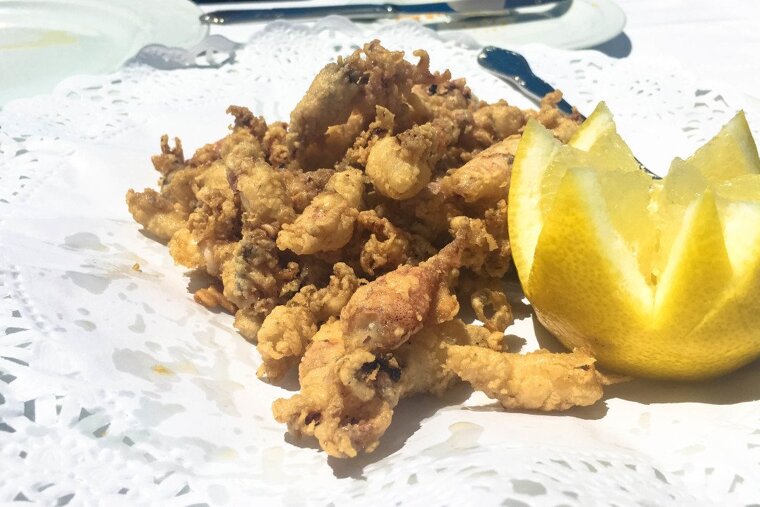 We were directed to a table by the water and handed some traditional leather bound menus by a friendly waiter. There was an impressive selection of dishes on offer, including traditional Menorcan dishes like stuffed squid with almond sauce (22€) and lobster stew (130€ per 1kg). In fact, we were spoilt for choice when it came to fish, although they weren't lacking on the meat side of things either with things like fillet steak with foie (24.20€) and Iberian fillet of pork with fine herbs (20.50€) featuring on the menu. It definitely made the decision harder.
Between the four of us, we decided to share sauteed artichokes with garlic prawns (14.95€) and fried baby squid Malagueña style (19.50€) to start, followed by two different styles of paella. Paella with fish and shellfish (25€ per person) and the master's rice dish with lobster and monkfish (25€).
After a surprise Amuse-bouche comprised of anchovies, olives and savoury biscuits, our starters came out. They were both extremely fresh and large enough to share between four. The sautéed artichokes and garlic prawns were a favourite, the prawns meaty and cooked to absolute perfection with the artichoke flavours complimenting one another. Next up, the paellas which were a fish utopia! Each was overflowing with fresh fish and mouthwateringly tasty thanks to the flavoursome stock and hints of paprika coming to say hello. The main difference between the two dishes was the type of fish used.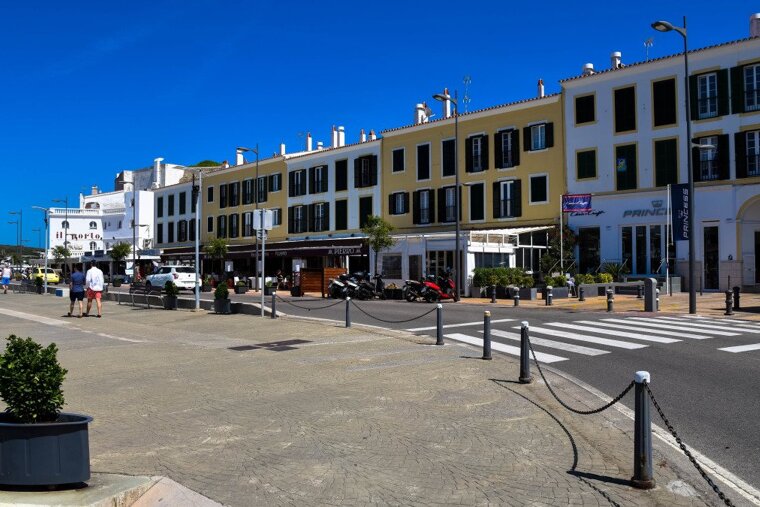 After lunch, we went for a much-needed stroll along the port and absorbed the beautiful sights. Mahón is a tranquil but charming little place with some vibrant architecture. Handsome restaurants, chic shops and ice cream parlours caught my attention along the way. The perfect little holiday town retaining much of its authentic Menorcan charm which somehow manages to evade the tourist resort vibe. It would definitely appeal to those seeking a quieter holiday escape.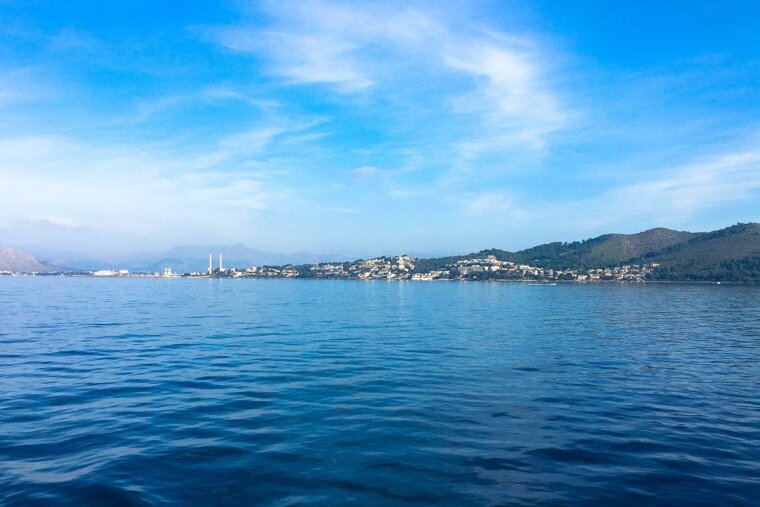 At around 17:30 we made our way back to the ferry port in Ciutadella for our departure at 19:30 and followed our footsteps back to Palma. On the return journey, we had the pleasure of experiencing an epic sunset with Mallorca's mountains as a backdrop. We came home absolutely exhausted, but it was well worth it. I would definitely recommend this trip and will be back for a whole weekend next time.
More inspiration...
There are ferries connecting Mallorca to the neighbouring islands of Menorca and Ibiza, as well as to continental Spain. Plan your next short trip for this summer 2017.
Location