Las Bovedas Restaurant Review 2019, Llucmajor
Gourmet restaurant at Son Julia Country House Hotel
About
Son Julia Country House & Spa isn't only to be enjoyed by hotel guests, anyone can dine at their first-class Las Bovedas Restaurant. Having eaten here before, I have fallen madly in love with the outdoor terrace. The tables are always elegantly set, and there's such a magical ambiance in the golden hour before sundown.
Thrilled that it was warm enough to eat outside, I had made a reservation for 19:30 with a friend and, being first to arrive, we were lucky enough to get hold of some front row seats overlooking the lush green gardens.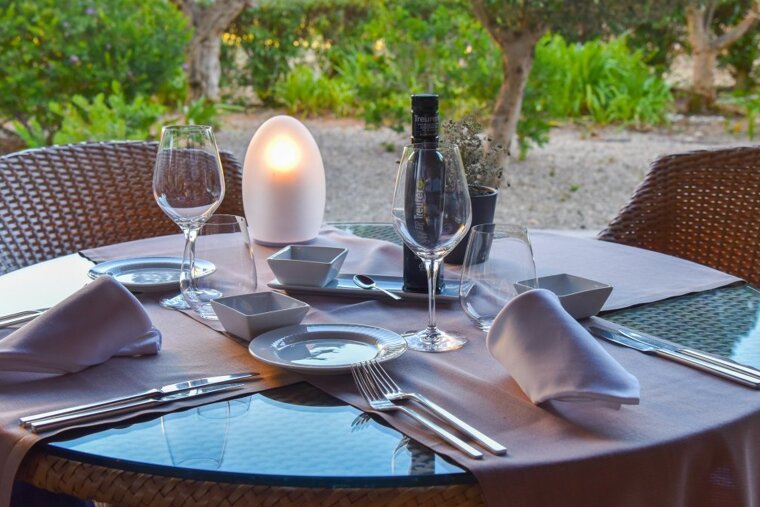 As we sat down, the menus were handed to us and we pondered over them whilst enjoying a glass of cava, which set us off into the evening nicely. There are two dining options available – you can either choose from the à la carte menu, or a set menu where you can take three courses for €45 or a more indulgent four courses for €55. The cuisine here offers an international theme with local touches.
---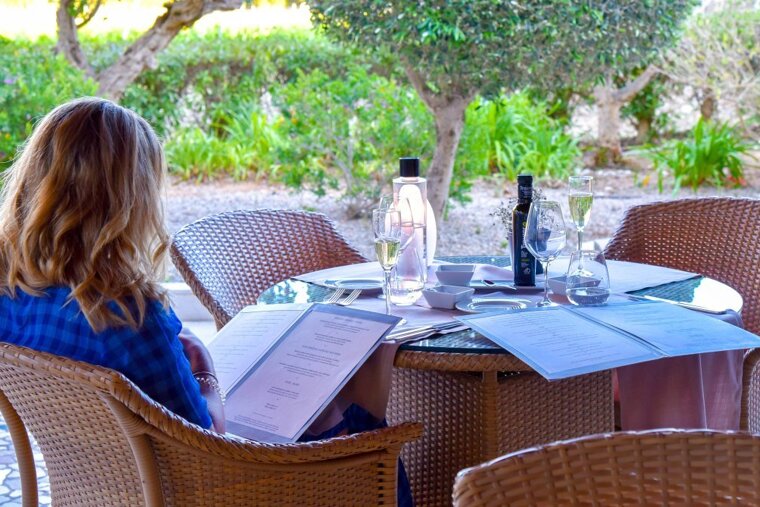 Initially, we had been extremely tempted by the set menu, which had some pretty impressive dishes. For example, you could be treating yourself to a 'Beetroot risotto with prawns and stracciatella di buffala' to start with, followed by 'Spiced Iberian pork with apple puree, pearl onions, and chimichurri sauce' and 'Mallorcan almond cake with ice cream and red berries'. However, after examining the menu in more detail, we ended up making a selection from the à la carte.
---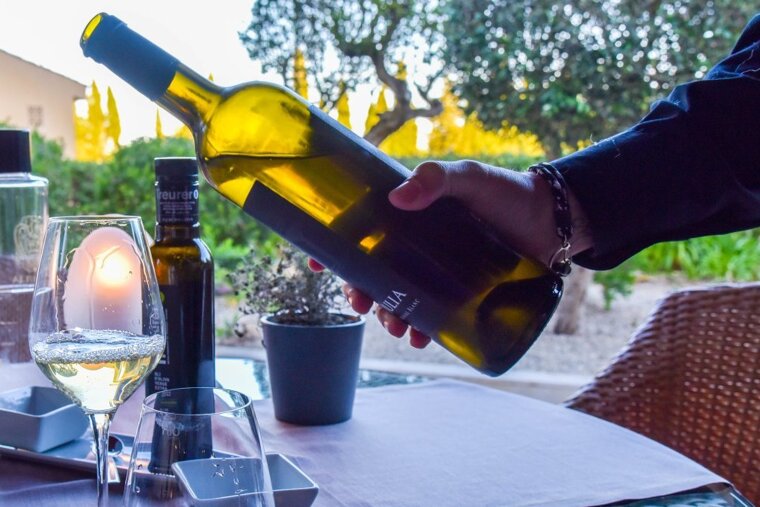 There's a good variety of Spanish wines, cavas and champagnes available but we, of course, chose to sample some of the Son Julia white wine (Chardonnay Prensal blend) made from vines on the estate. This is very easy drinking and reasonably priced at €5.50 per glass and €26 for a bottle.
---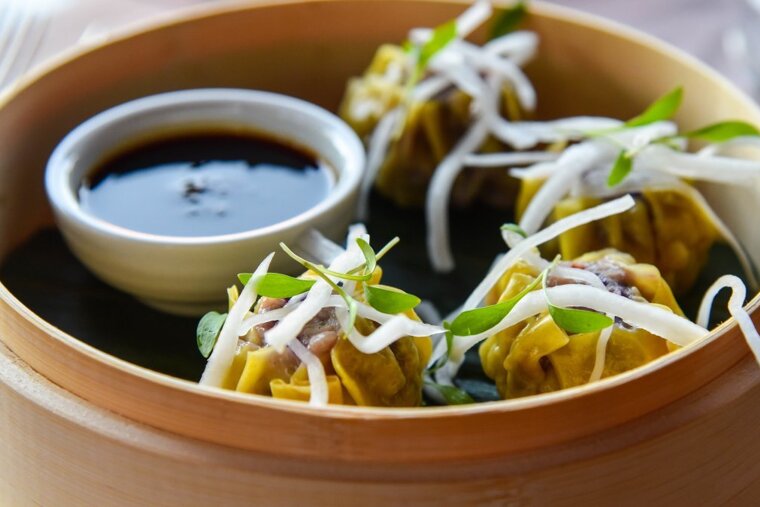 After tasting the wine, our gastronomic journey at Las Bovedas Restaurant began. 'Serrano ham and feta gazpacho' was served as a surprise amuse bouche – a lovely refreshing flutter for our taste buds before our starters arrived. My dining companion had chosen the 'Prawn dim sum with purple cabbage, Iberian pancetta and soy sauce' and, when it arrived and was set down in front of her, I feared for a case of food envy on my part.
---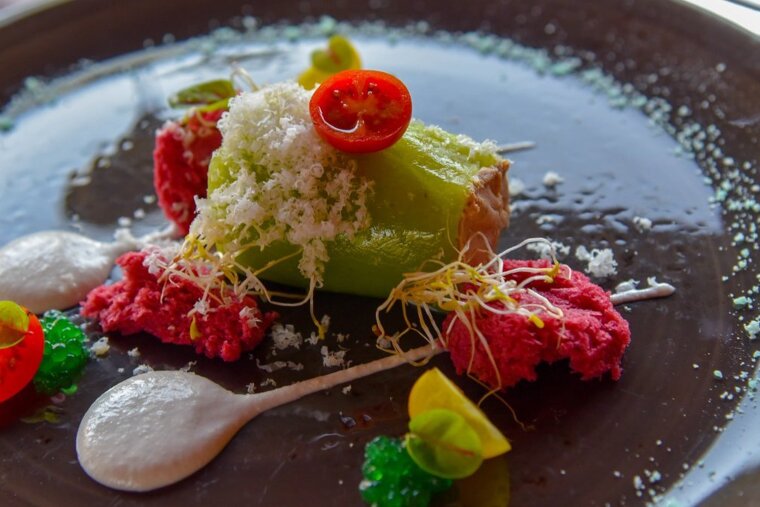 However, when my colourful masterpiece arrived – 'Foie wrapped in apple textures, macadamia nuts and beetroot sponge cake' – the feeling of jealousy disappeared. This dish was simply sublime, it was rich and tasty with lots of different textures going on. Trying a bit of the dim sum, it was as scrumptious as I had first suspected. There was plenty of flavoursome filling, providing a meaty texture while the outer casing was melt-in-your-mouth stuff.
---
For the main event, I had spotted lamb on the menu and simply couldn't resist. Whilst lamb is a speciality in Mallorca and is commonly seen in local restaurants, this dish was eye-catching due to its innovative trimmings: 'Mallorcan leg of lamb filled with figs, cauliflower couscous and juniper berry sauce'. On its arrival, it was elegantly presented, the colourful oranges and yellows from the vegetables really stood out against the whiter than white plate. The meat was epically flavoursome, complimented by the sweetness of the fig. The cauliflower couscous added a different dimension to the other textures.
---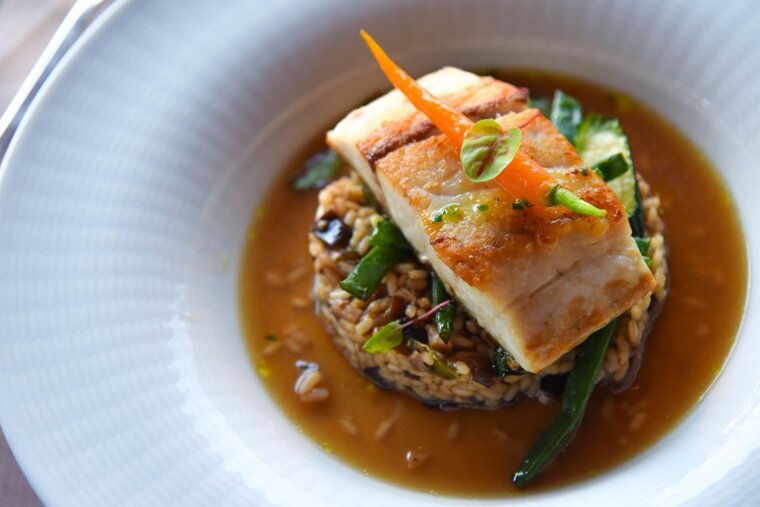 My friend was stumped when it came to choosing her main course. She liked the sound of the fish from the 'Croaker fish supreme with lemon potato, pak choi, coconut and pumpkin cream' but preferred the idea of the accompaniment that came with the 'Grilled turbot served with wild mushroom rice and consommé'. The waitress and chef were extremely accommodating by offering to mix the dish up for her so she could get the best of both. The fish was light, but the mushroom rice more robust and warming.
---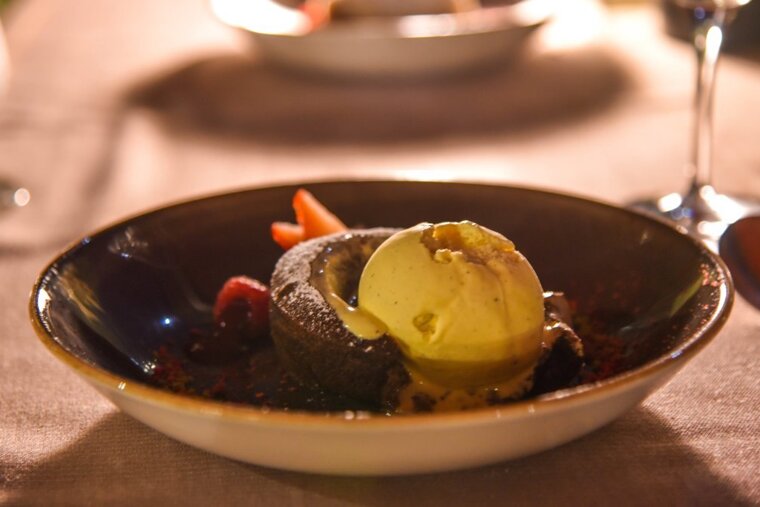 At this point, a full three-course encounter was on the cards, as we still had room for dessert. And one thing stood out on the menu for me… 'Chocolate coulant filled with raspberry and vanilla ice cream' – every chocoholics dream, and I simply couldn't resist the age-old favourite. I am pleased to inform you, it didn't disappoint. It was everything it should be: rich, chocolatey and adequately moreish.
---
We ended up sharing two desserts between us. The other worthy participant on this occasion was the 'Pear and pumpkin strudel with berries' which stole the crown for its unparalleled presentation. Upon the first mouthful, we were captivated. The pastry was light and the fruit was a balanced combination, neither too tart or too sweet and, most importantly, hit my sweet spot whilst refreshing my palate.
---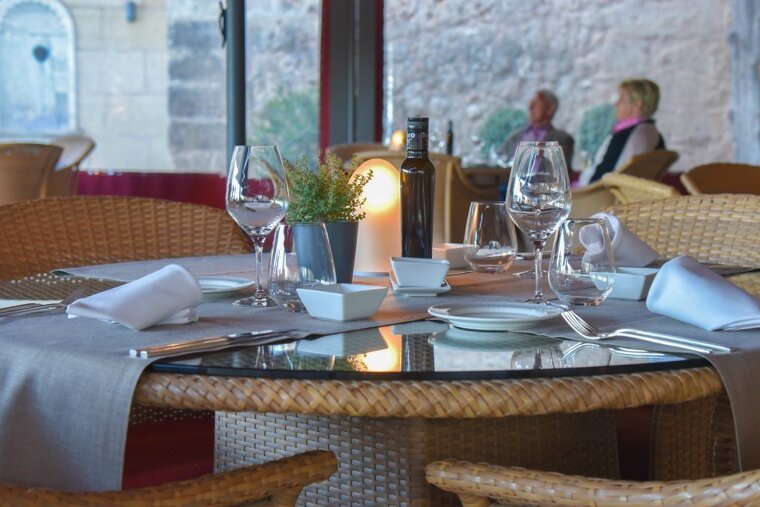 Leaving spring and entering the summer season, we believe Las Bovedas will be wooing many a diner so be sure to book your table in advance. We would highly recommend a visit on a Thursday where you can enjoy their live music during dinner between 20:00 and 22:30.
---