Medieval Fair in Capdepera 2016
The small town of Capdepera transported its visitors back to the spectacular world of the middle ages over the weekend!
About
The illustrious annual Medieval fair in Capdepera is set in the streets leading up to the breath-taking castle of Capdepera and is a popular event for adults and children alike.
Capdepera town was embellished with Medieval wooden shields and banners with heraldry representing the townspeople's last names for the weekend. Food stalls, live entertainment and locals dressed in traditional Medieval costume emerged as the town commemorated the founding of Capdepera Castle by King Jaume II in 1300 AD and the history of Capdepera.
Blacksmiths, silversmiths, carpenters, shoemakers and ceramists were among the long list of artisans with impressive Medieval inspired products on offer. The hand-carved wooden Medieval toys for sale were popular amongst the children and you could even find medieval games being played within the castle grounds, along with a beautiful wooden carousel.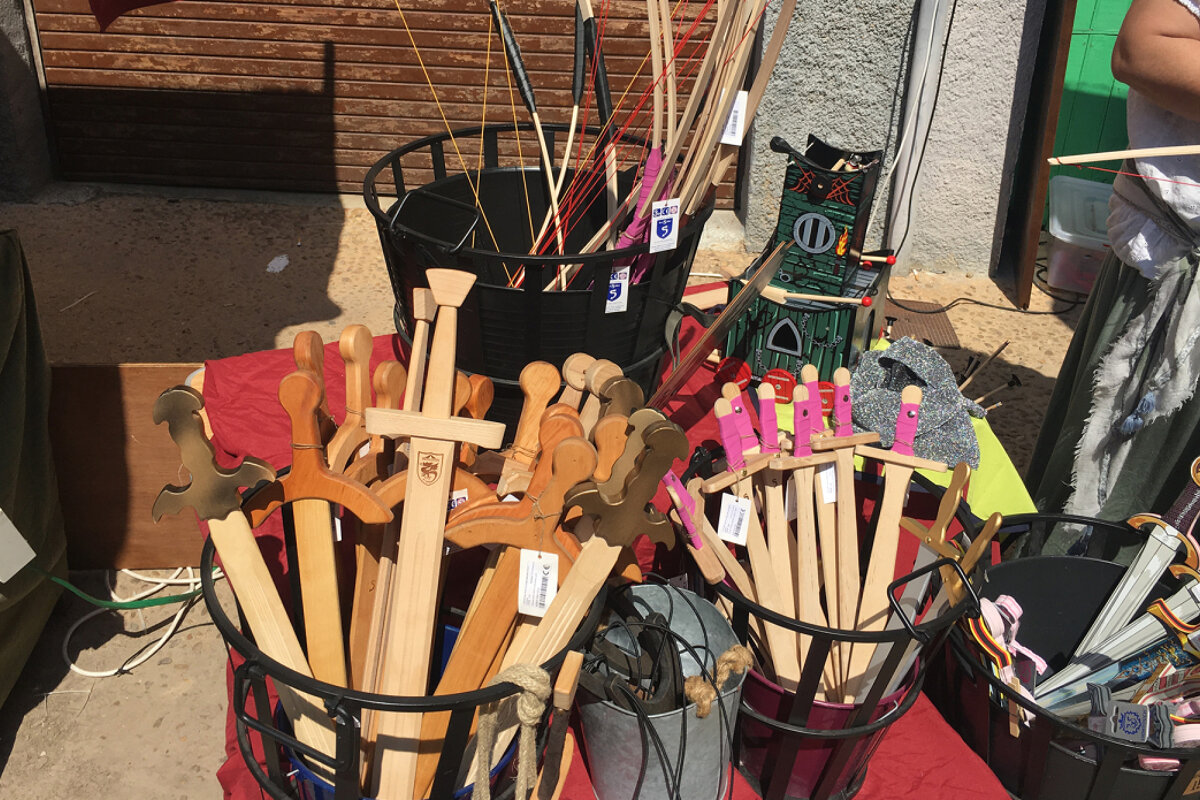 Lots of the girls were buying Medieval floral headbands (5€) made from Mulberry paper that really added to the Medieval experience on the day. I ended up treating myself to one too...just so I could fit in with all the medieval fancy dress of course! Although they also happen to be the perfect fashion accessory for a festival chic style, so I am sure many will be getting some use out of mine this summer.
It wouldn't be a Spanish fair without an excessive amount of food!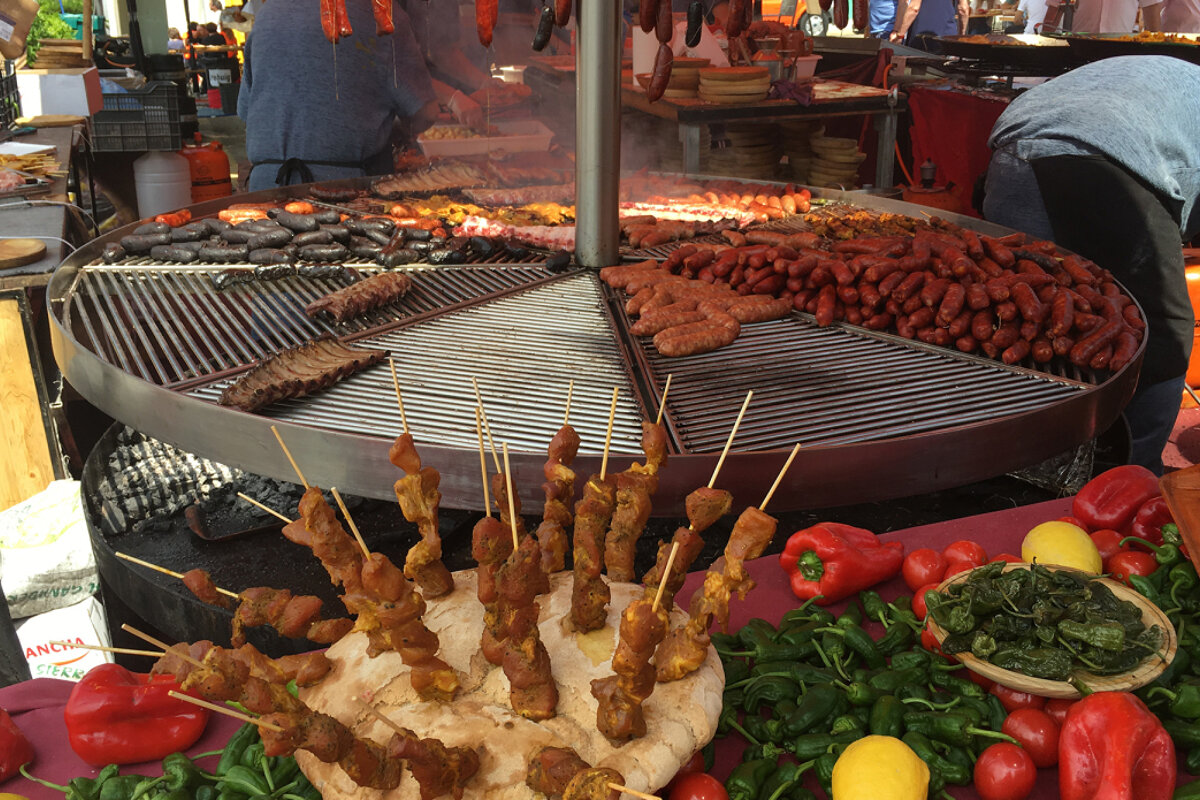 On the market stalls you could 'take-away' pretty much anything your heart desired; Pinchos (3€), German style hot dogs (3,50€), P'amb Oli (from 1€-10€ depending on where you went), Crepes (from 3,50€) to name but a few. Then there's all the cheese, meats, olives, nuts and traditional Mallorcan Sobrasada you could buy to take home with you.
There was one particularly impressive looking market stall where you could sit down and eat something for a true dining-in experience, this was called 'Pulperia Alcántara' according to the ceramic cups the beer (4€) was served in. After a long afternoon of walking around, I thought this would be a great place to sit down and soak up some of the atmosphere in the shade whilst enjoying some of the mouthwatering food and drink on offer.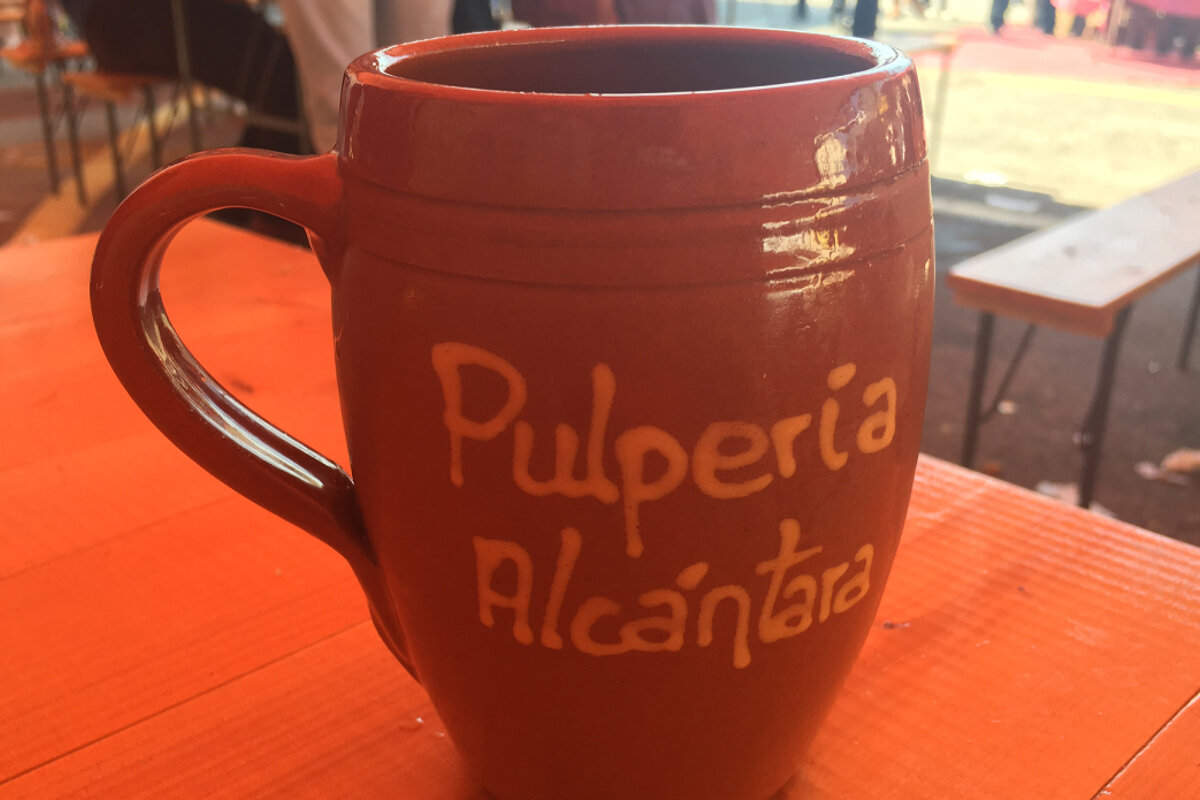 After looking at their extensive menu on the blackboard, I chose the BBQ Chorizo with Patatas Bravas (Spanish chips) and Pimientos de Padron (fried green peppers) which came to a total of 15€. The Paella (10€) and Pulpo (Octopus -12€ for half portion or 20€ for full size) also looked rather appealing and seemed popular amongst the diners. It is worth noting that you do pay a bit of a premium here for the chance to sit down and enjoy your food rather than the 'take-away' options that are available around the market.
For a sweet indulgence, there were again plenty of market stalls where you could 'take-away' a treat. The local Almond Ice Cream (3€) was a favourite amongst the visitors, but you could also find crepes, waffles (from 3.50€), traditional cakes (from 1.50€) and much, much more.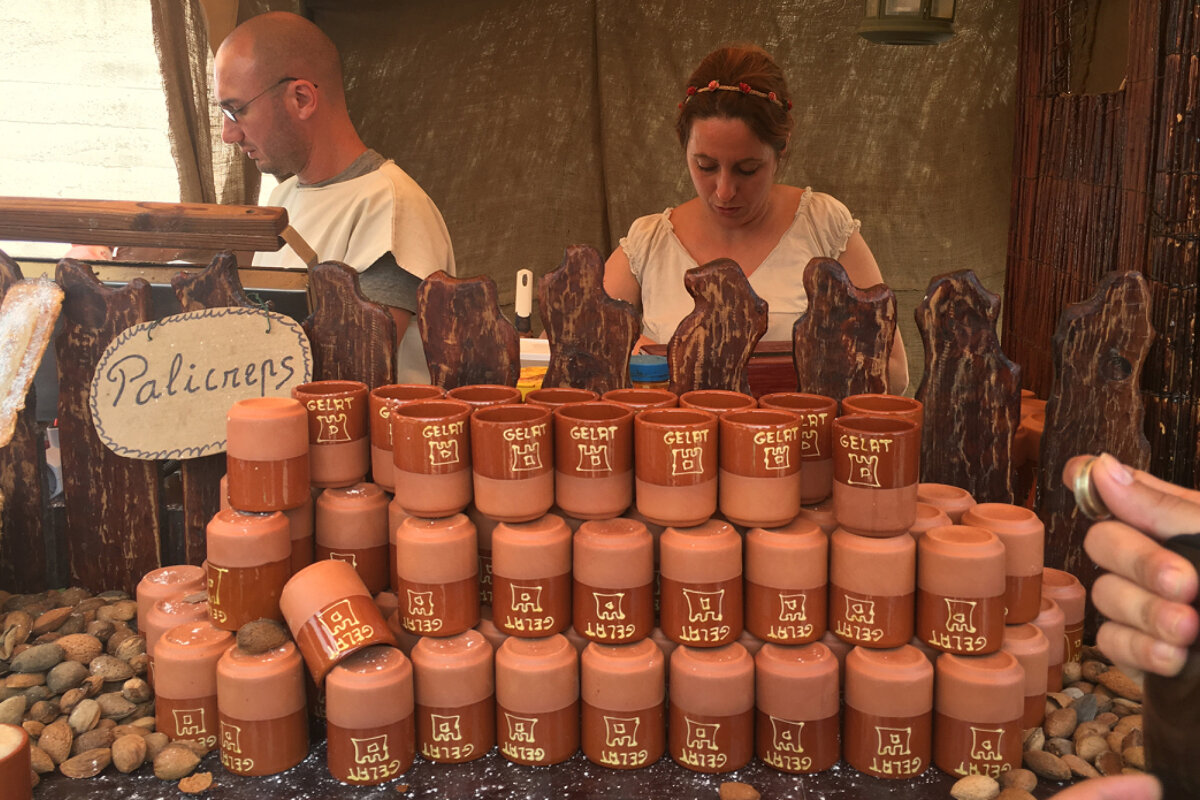 In terms of drinks, there were lots of different types of beer available depending on what took your fancy. In true medieval style I was thrilled to be served a drink in old-fashioned ceramic glasses. You could choose from a range of alcoholic drinks including cocktails (from 5€), Beer (from 1.50€-4€) and wine (from 2€). Or if you prefer something soft, there are the usual soft drinks available (from 1.50€) and fresh juices (from 3.50€).
An unforgettable fair where the whole family can get a taste of the medieval times in Spain. Capdepera is a quaint town in in the east of the island and the breathtaking scenery in the surrounding areas absolutely add to the trip on the drive up there.
Opening Times: From 10am until late on Friday, Saturday and Sunday.
Entry: Free entry for adults and children.
Transport: I would suggest going by car if this is an option, free parking is available around town. It is a busy fair with people visiting from around the island by car, so you must expect up to a 15 minute walk to get back to your car. Alternatively, check out the local bus routes.