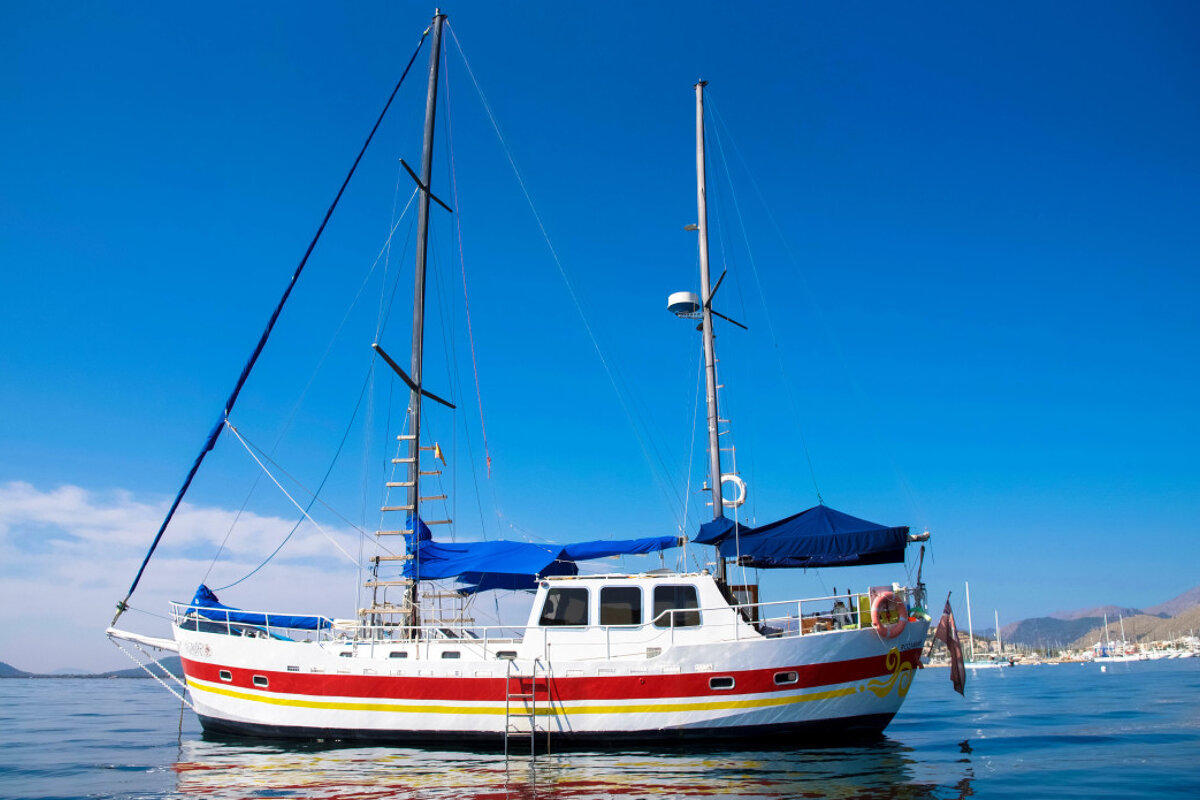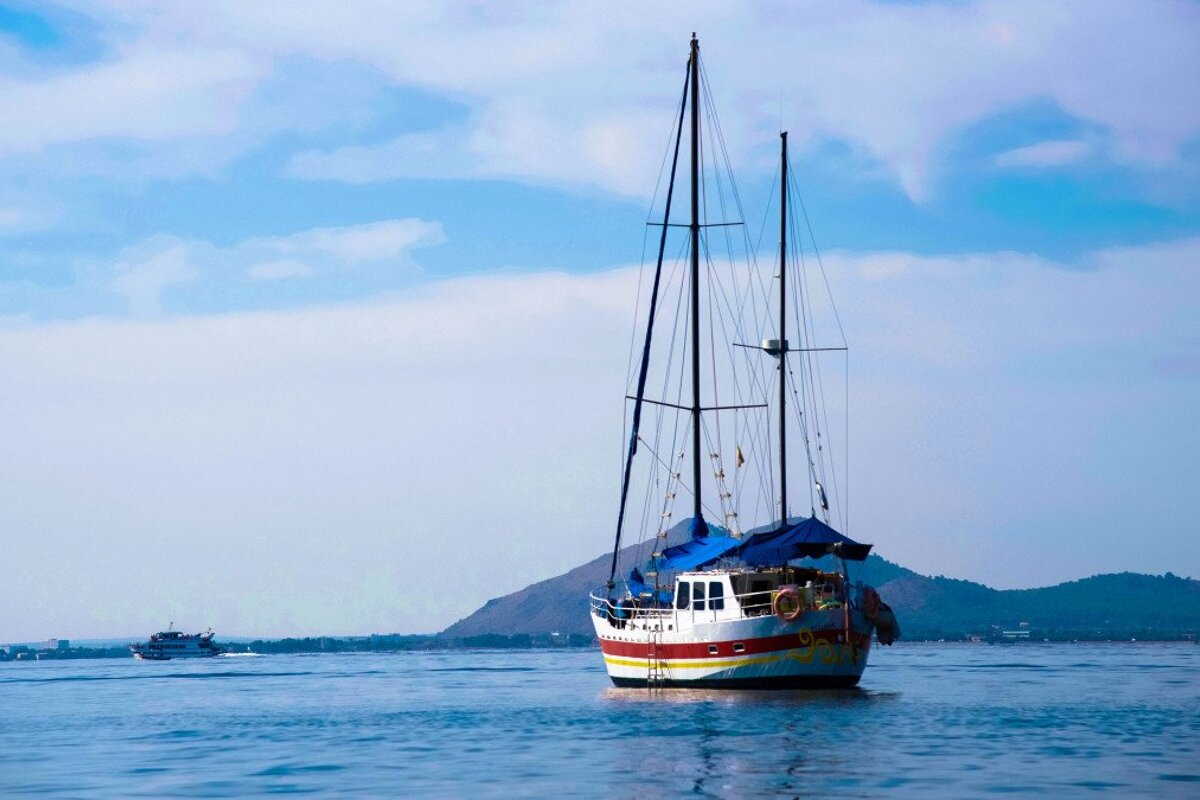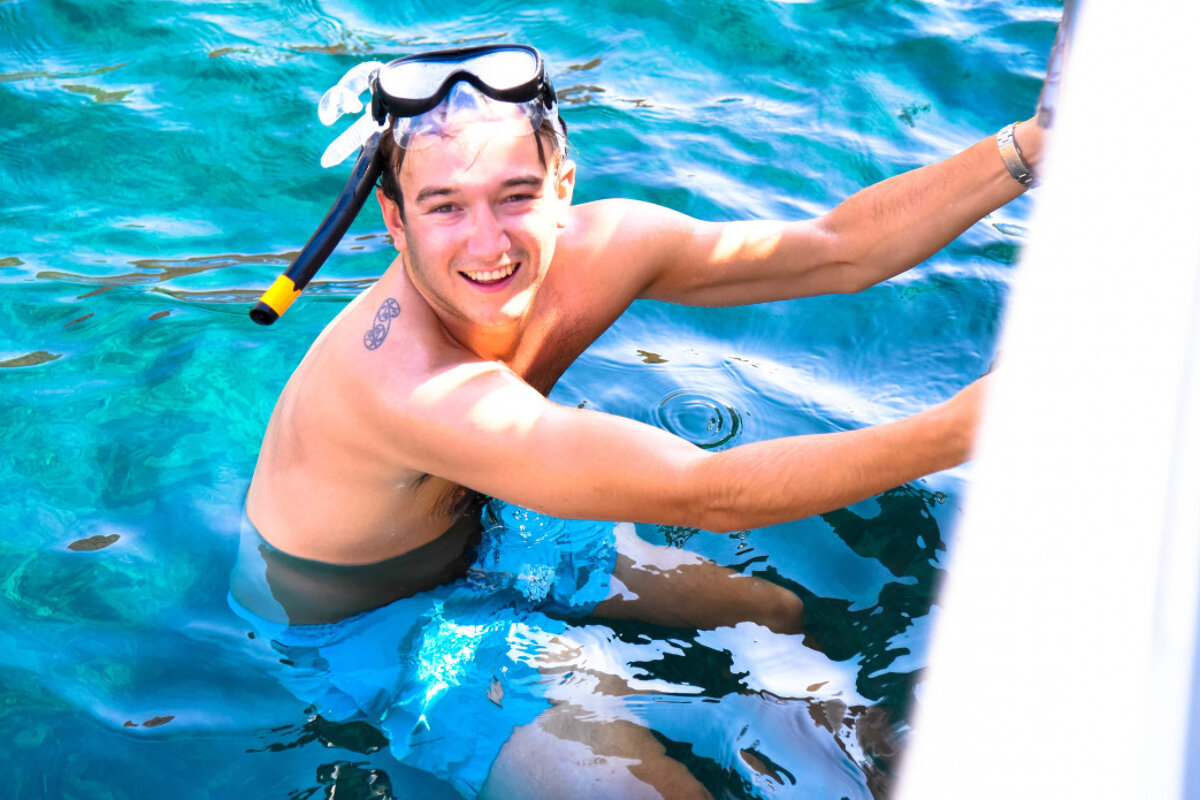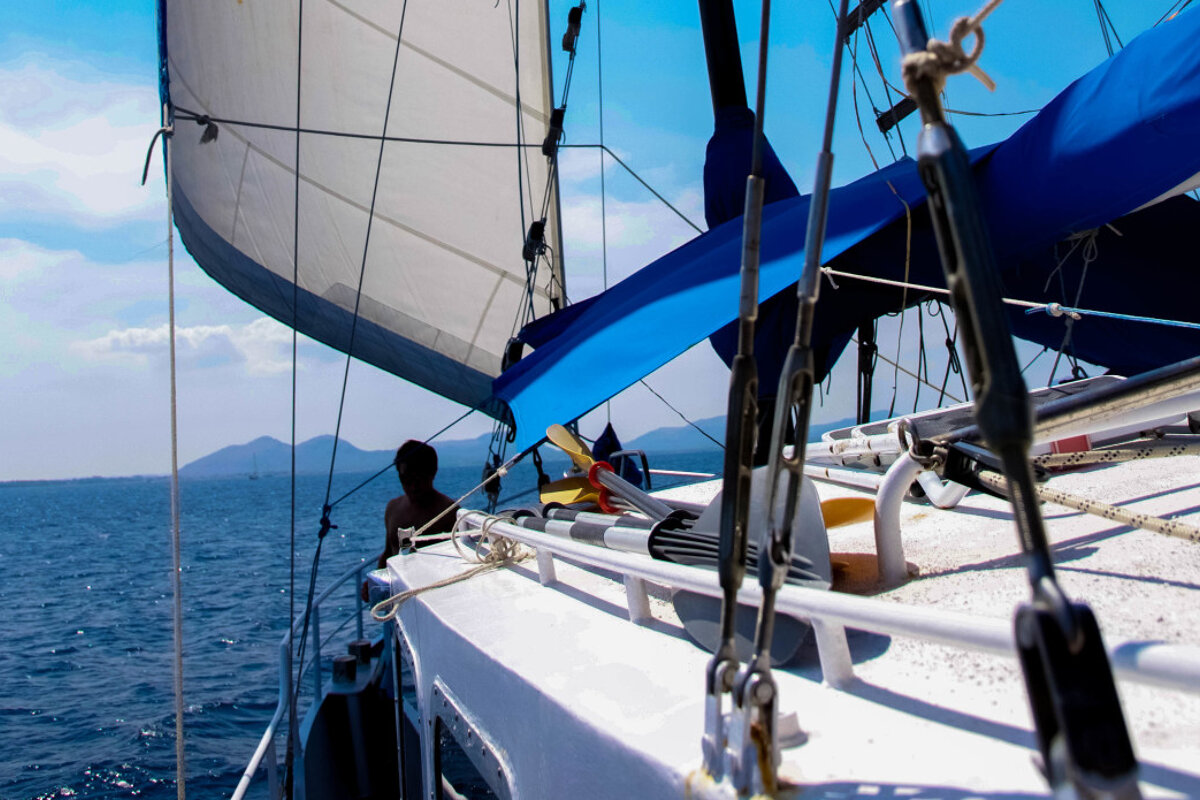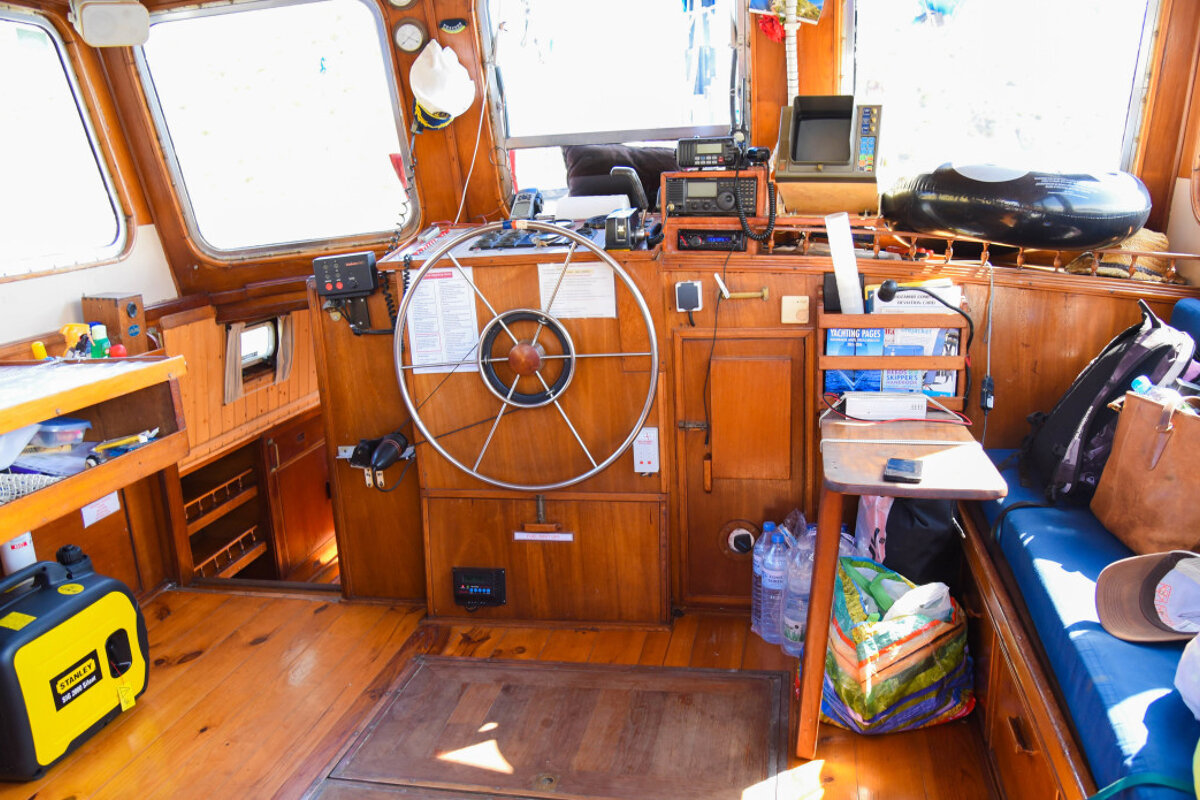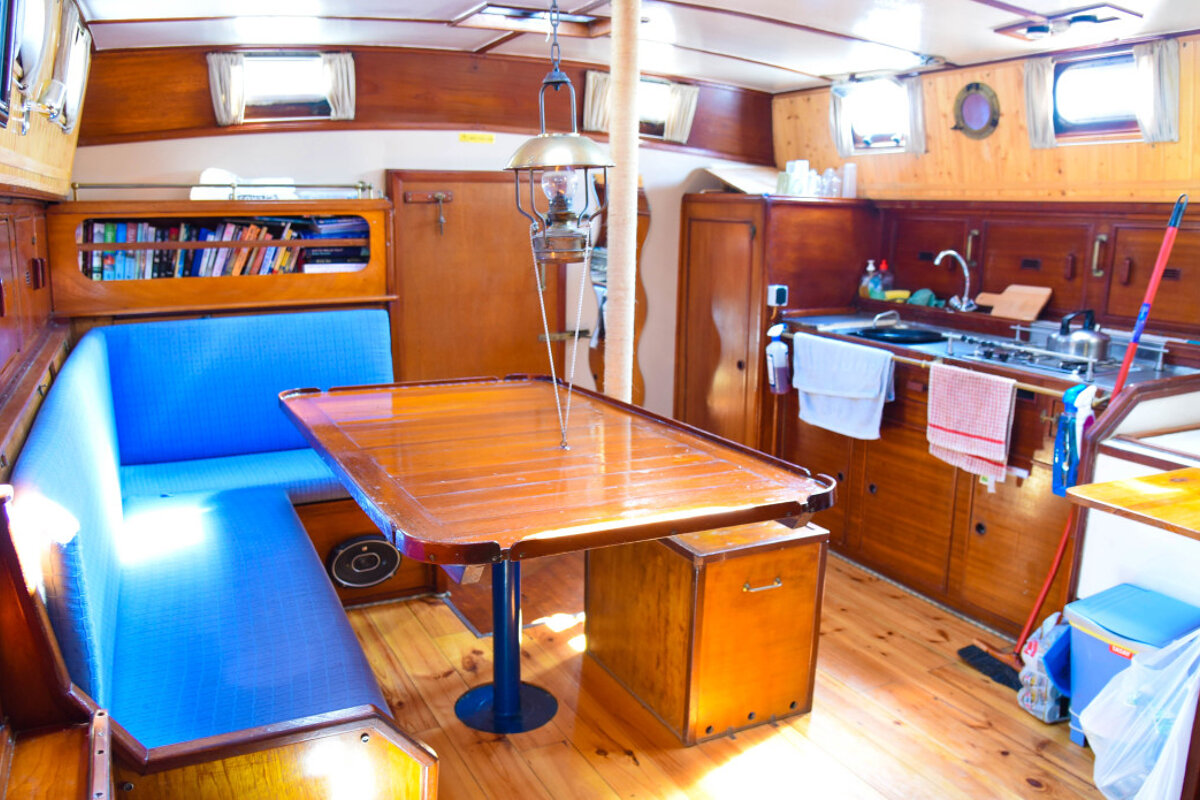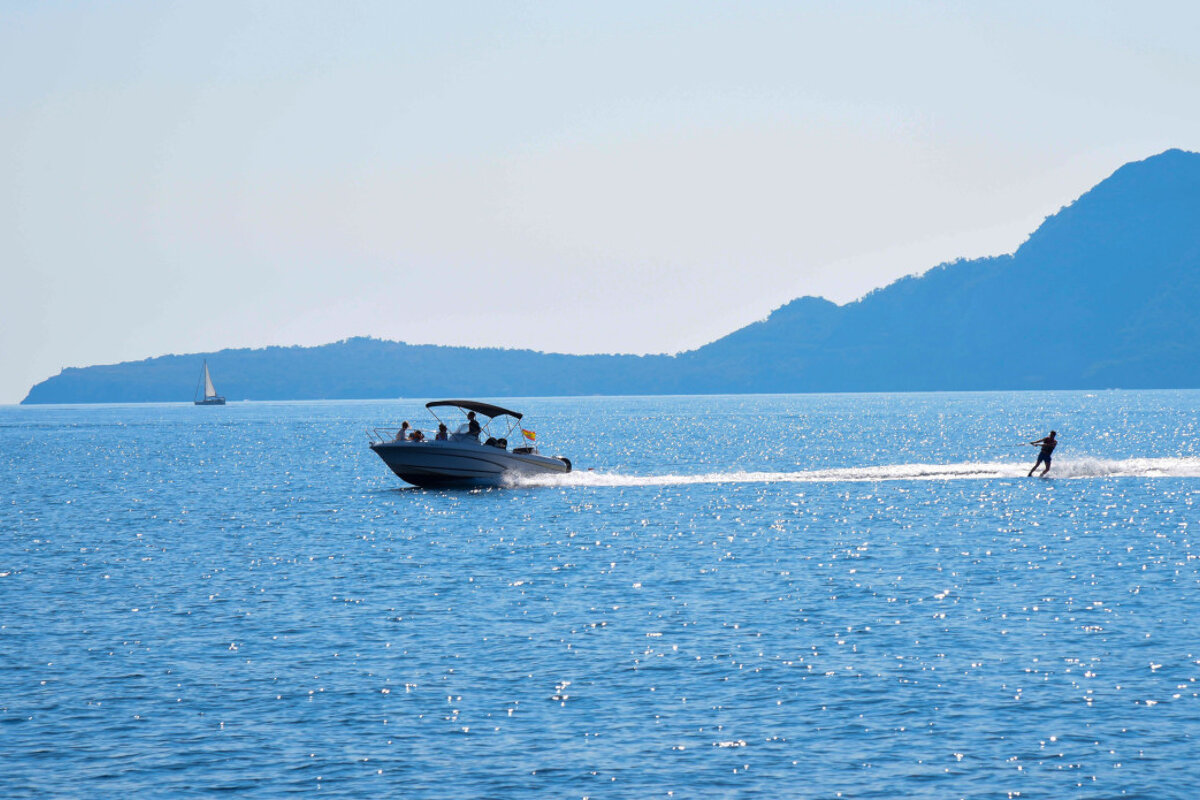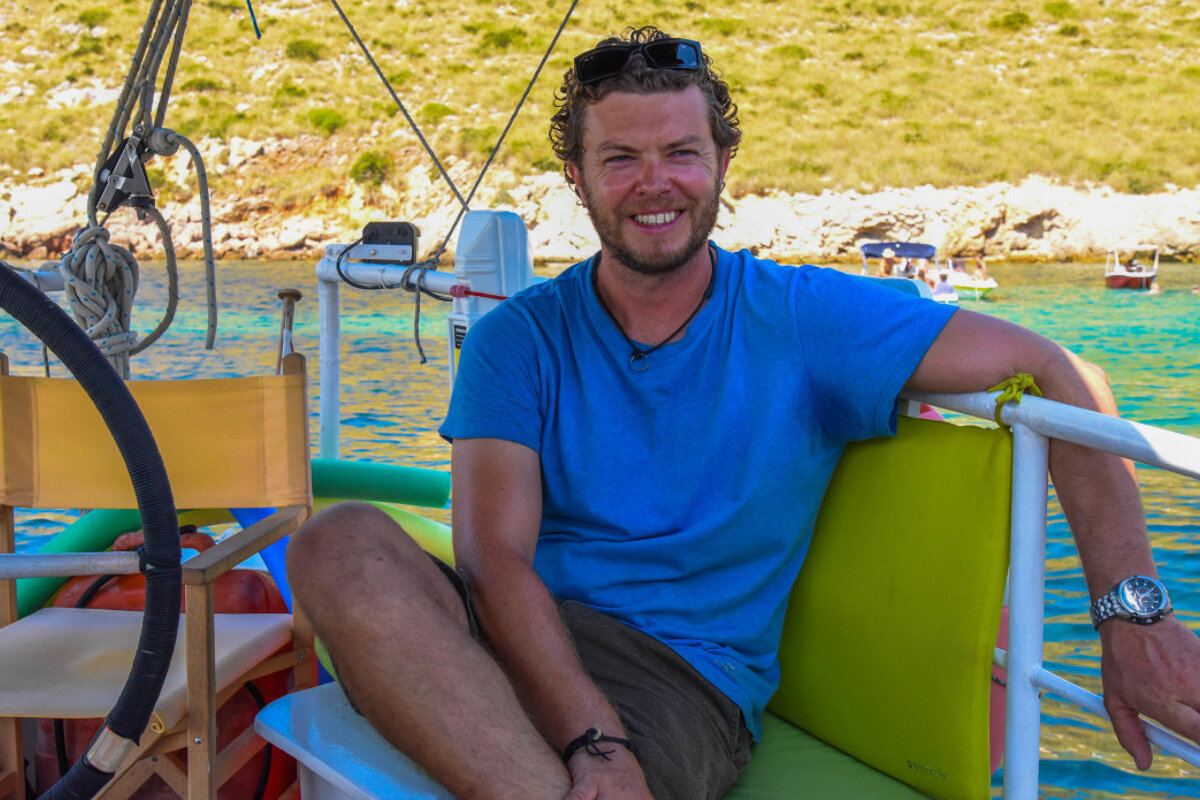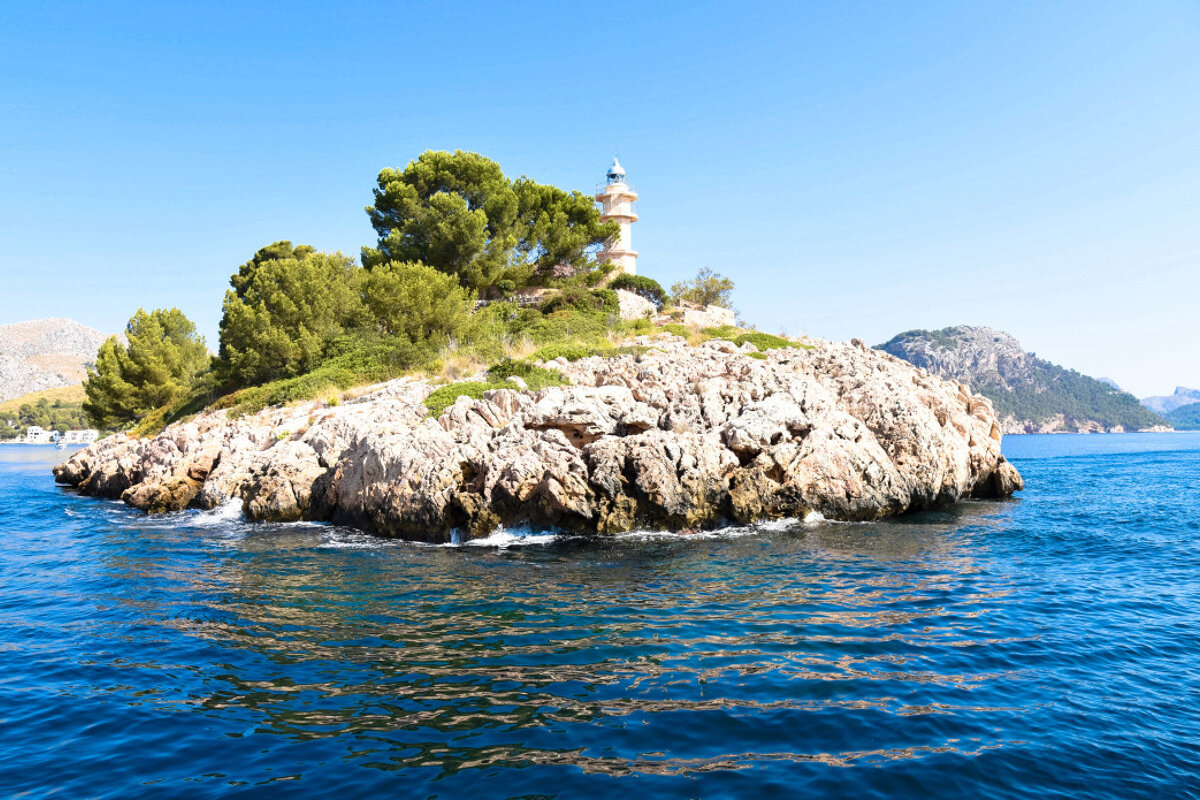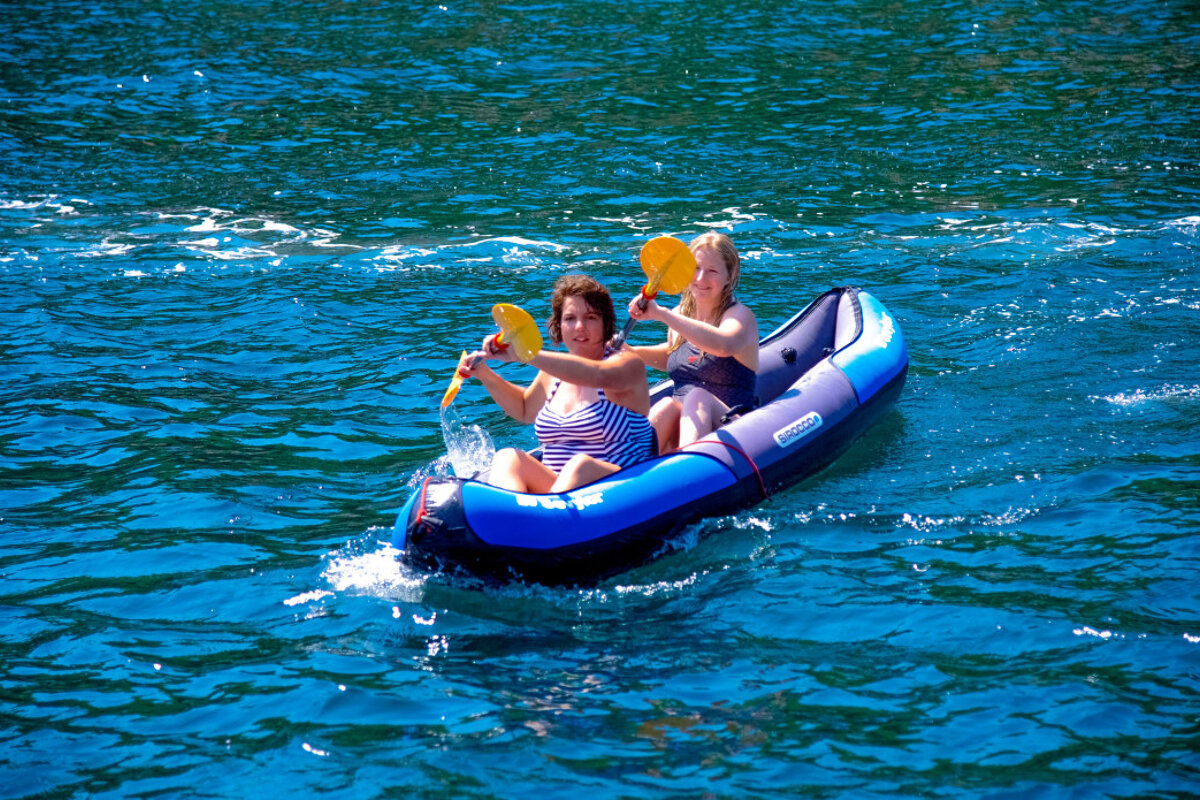 Sailing & Snorkelling Tour from Port de Pollenca
Explore the north of Mallorca on a charming Dutch sailing yacht
Having booked the Half Day Sail & Snorkel Package on Rozamar, I arrived in the stunning setting of Port de Pollença with a group of friends, ready to embark on our adventure exploring the North shores of Mallorca.
We met our captain Jamie at 09:00 at Hotel Illa D'Or for a quick café con leche, before being escorted to the pontoon where we climbed aboard our tender to take us to our vessel for the day. As we cruised along, I was struck at how tranquil the sea was at this time in the morning, its infinite, dreamy surface can only be described as hypnotic. The stillness of the water was disturbed by only the local sea plane (used to fight forest fires in the summer) taking off from the water.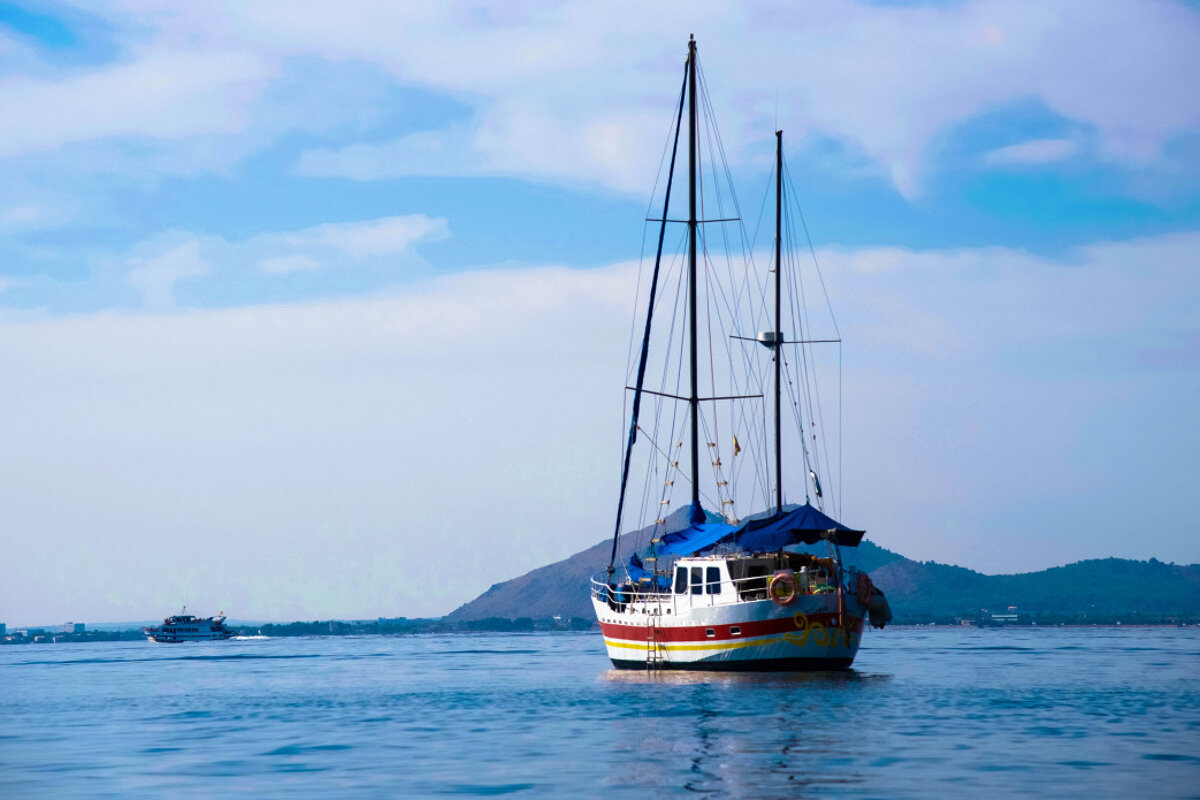 As we glided along the water past a number of boats anchored around the bay, Jamie pointed out the beautiful Rozamar. Behind the other boats, she quickly captured our attention as she stood with her magnificent red hull and impressive mast and, before we knew it, we had arrived at the 25 year-old Dutch built sailing yacht and climbed aboard.
Once on board, we couldn't wait to have a little snoop around our yacht for the morning. Starting with the upper deck, we were welcomed into a light, airy, charming bridge before heading down to be met by a wonderfully spacious saloon, 2 private cabins and toilet/shower facilities.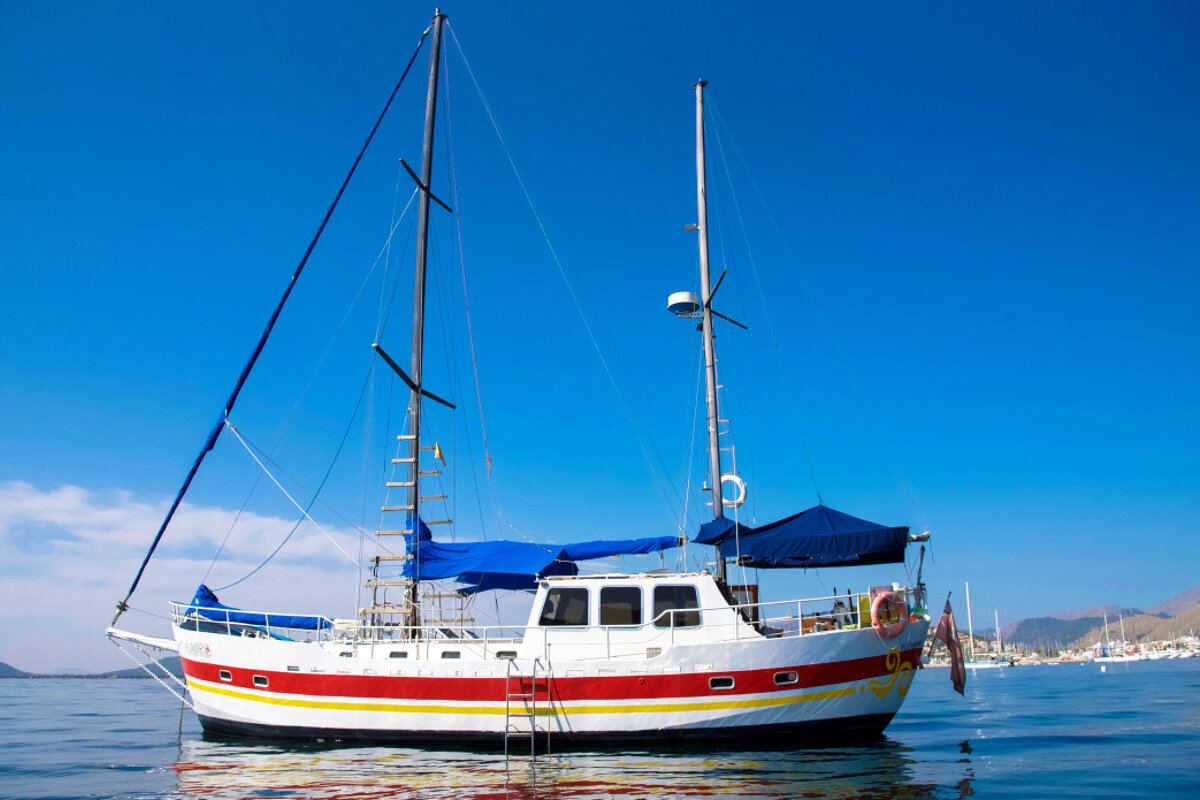 On the outer decks, there was ample space for socialising, one at the front of the boat under a canape and one at the rear of the yacht, with our captain at the helm. There is so much character to the boat. It was superb to see everything in excellent condition due to being recently restored, and it was all clean and well ventilated.
Before we knew it, the engines were on and the anchor was up - we were off on our maiden voyage aboard Rozamar. We cruised to the left of Pollença in the direction of Formentor. The overwhelming La Fortaleza, a former fortress on the headland at the top end of Port de Pollença (a familiar spot for those who watched the BBC's 'The Night Manager') was one of the first spots we passed as we left the bay of Pollença behind.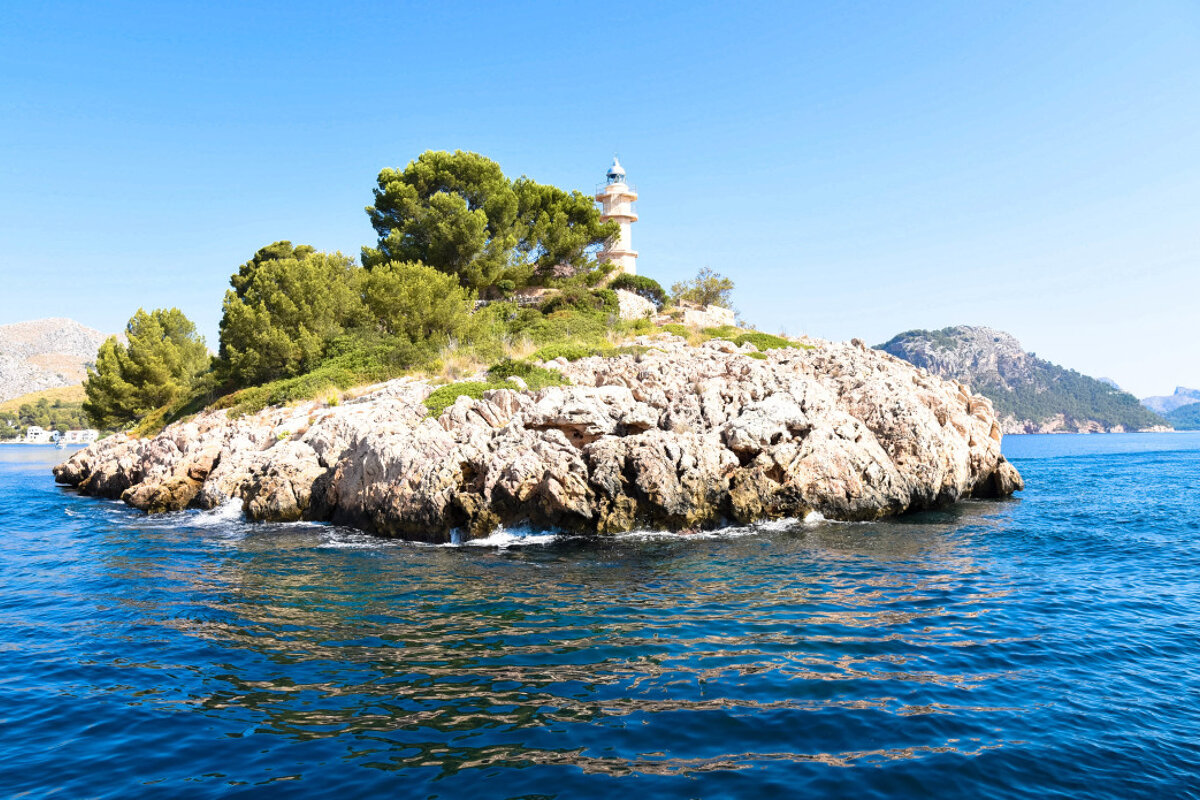 After half an hour of cruising, we reached our first stop where we anchored for a little swimming and cracked open some refreshments. Before venturing West for a couple more bay stops, more swimming and more refreshments. For those who prefer to have a closer look at the water, there's plenty of snorkeling equipment on board.
A real highlight was the chance to take advantage of the two inflatable kayaks, which we used for exploring caves, coves and other nooks and crannies along the coastline. But the ultimate experience for me was having enough wind to get the sails up on our way back to Port de Pollença! A truly memorable experience with the engines off and floating through the water... something you can only experience on a sail boat.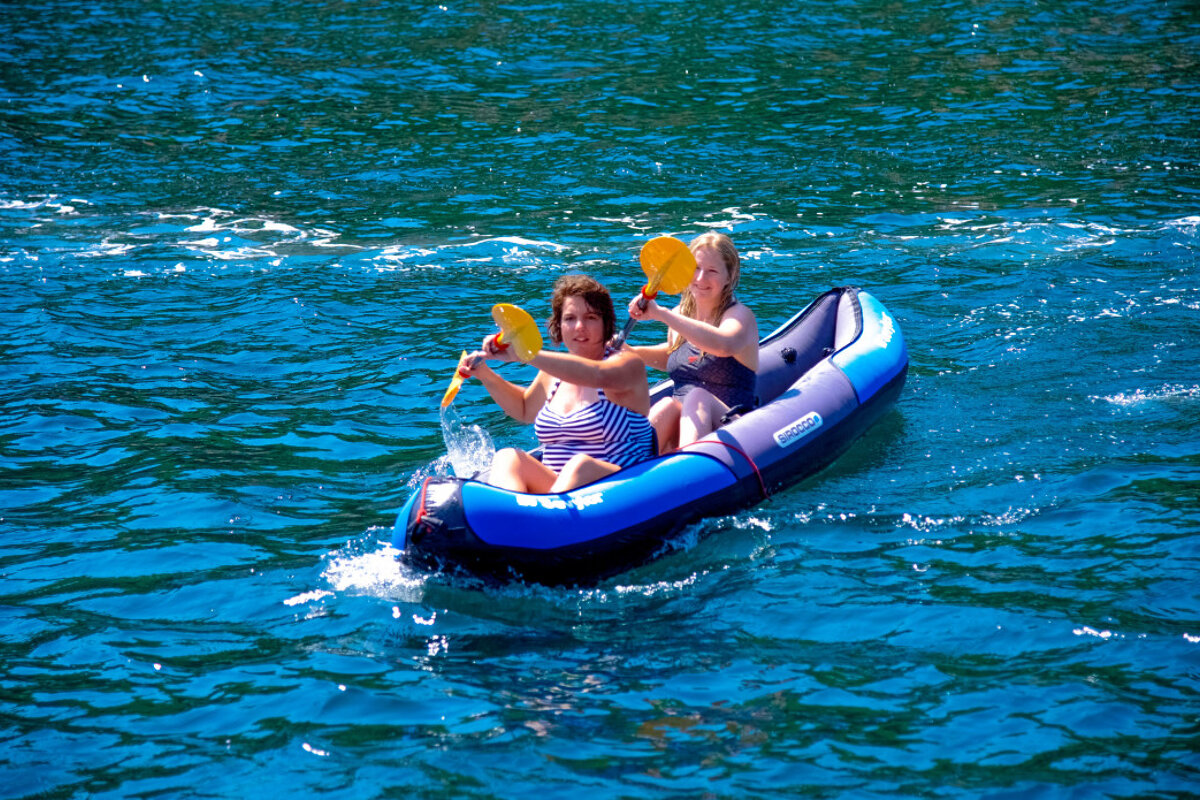 Whilst we opted for the 'Half Day Sail & Snorkel Package', there are other options available, including a 'Full Day Charter', a 'Sunset Cruise' and overnight options. You have the opportunity to exclusively hire the boat for up to 9 people, or share it with other groups. Whilst we sailed around to Formentor, there is no fixed itinerary and Jamie let us know that he takes into consideration any special requests (within reason) when planning his route. It's worth noting that, for longer journeys, Jamie prepares a light Mediterranean lunch for guests on board (something I would like to try next time), but guests are welcome to bring along drinks and snacks too.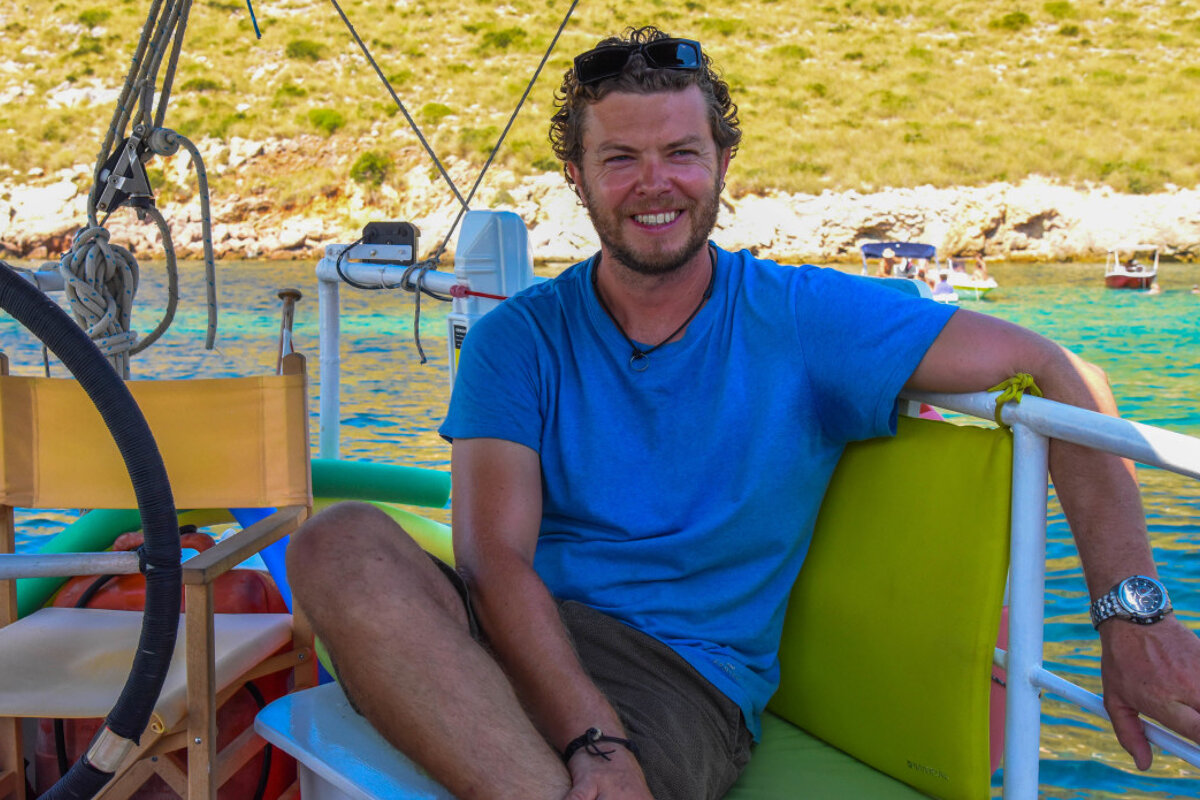 There is no better way to discover some of the island's hidden bays and crystal clear waters. Even if you have never stepped aboard a yacht, you will find yourself completely at home on the water with Jamie. He was an absolute pleasure to deal with, helpful with questions and a great host with a wealth of knowledge of the area. We will be back again for the full day trip, Jamie!
Location