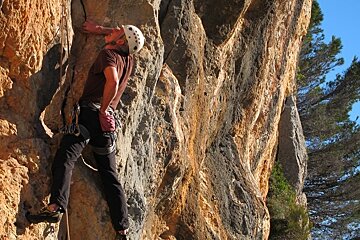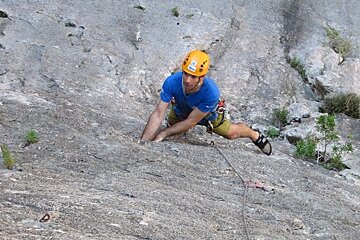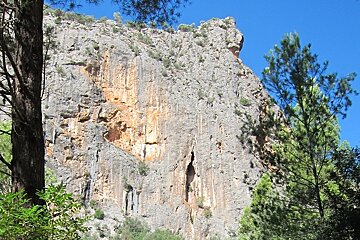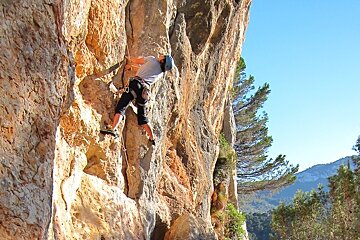 Group Climbing Sessions, Mallorca
4hr climbing session aimed at people with some previous climbing experience
This year Rock & Ride will be offering open group climbing sessions at one of Mallorca's extensive and impressive limestone rock climbing venues.
The session is suitable for anybody who has done a bit of climbing before and is keen to make the most of Mallorca's wonderful climbing potential whilst exploring a spectacular part of the island. Their experienced instructors will be on hand to make sure you get the most out of the day, enjoy your climbing, improve your technique and take home some new rope tricks.
The venues they use are newly bolted and not included in any guidebooks, they are completely shaded so that you are able to relax and enjoy the climbing even in the months of August. Mallorca has stunning rock venues with quality routes in all grades so that they are able to find a suitable challenge for everybody.
Watch this
Worth knowing
Dates and times vary throughout the year to take advantage of sun and shade, please enquire for more details.
Who should go
This session is for people who have already tried rock climbing and are keen for more. Perhaps you have learnt in a climbing gym and you would now like to get your hands on some real rock. Their instructors expect that you know how to correctly put on the harness, tie and in and know belaying basics.
Duration & timings
Times will vary slightly throughout the year to take advantage of the sun and shade on offer at the crag.
Instructors & teachers
Justin and Sam have over 50 years of combined experience instructing rock climbing. Their experience and passion for climbing really means that they are totally flexible. They are passionate about coaching climbing movement and technical skills (rope tricks) but above all they believe that the best climbers are the ones having the most fun.
Equipment requirements
All equipment is provided.
Location