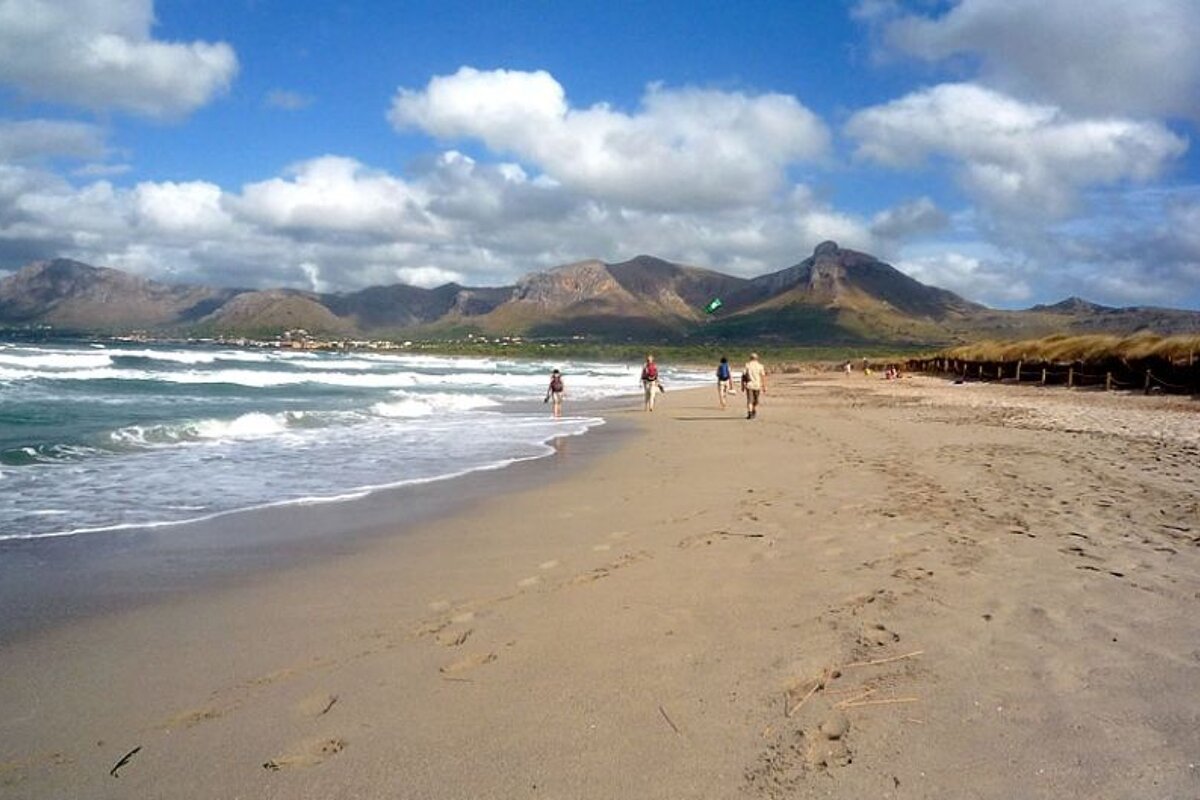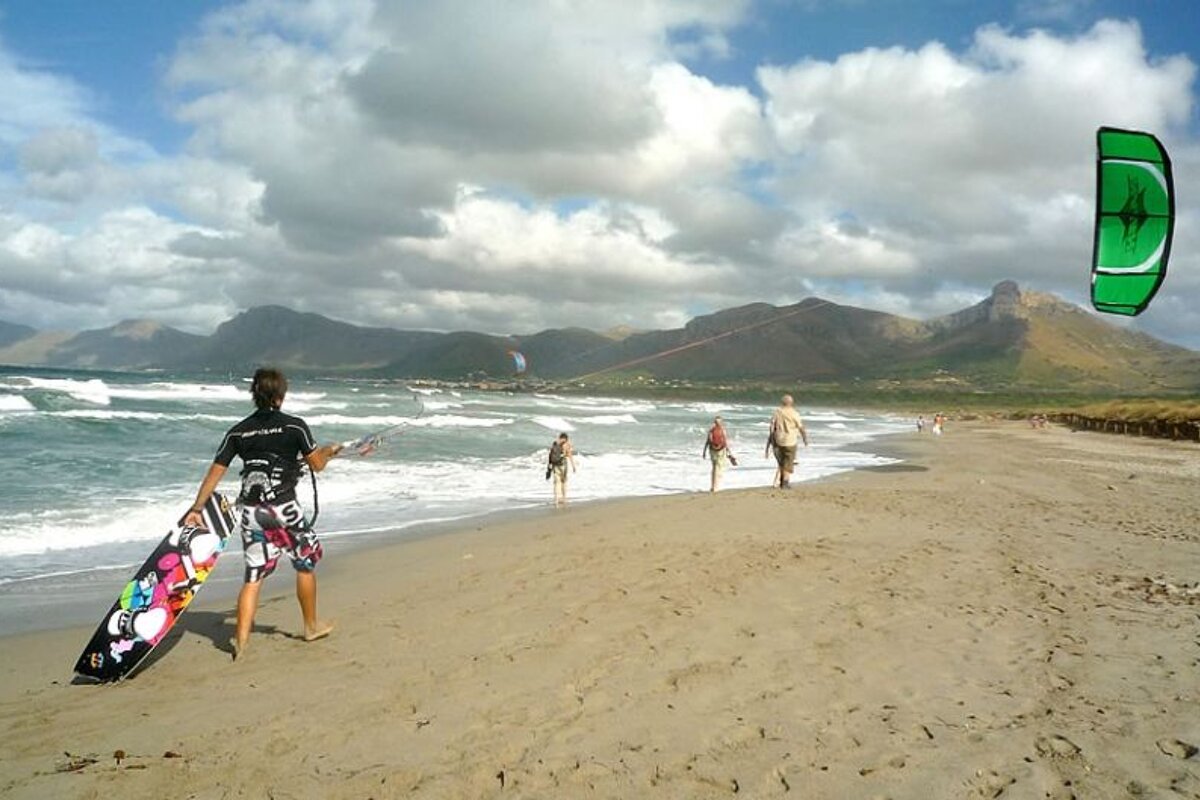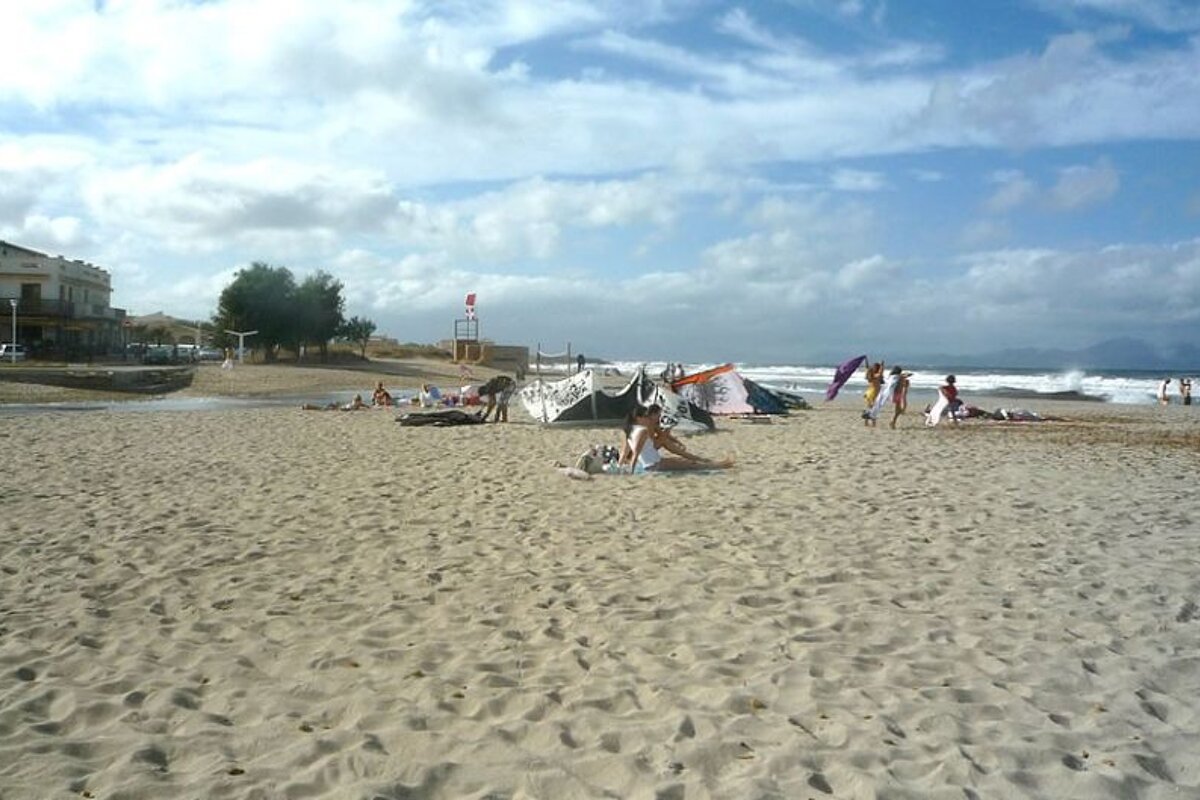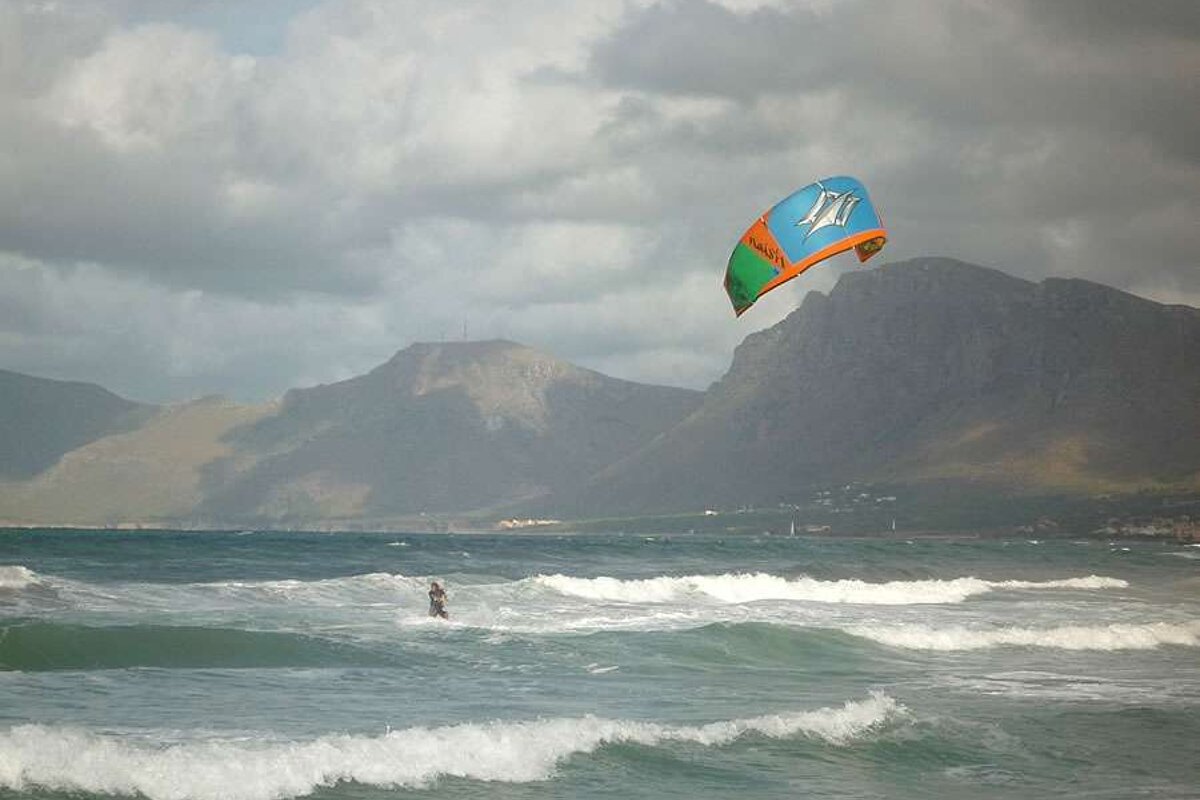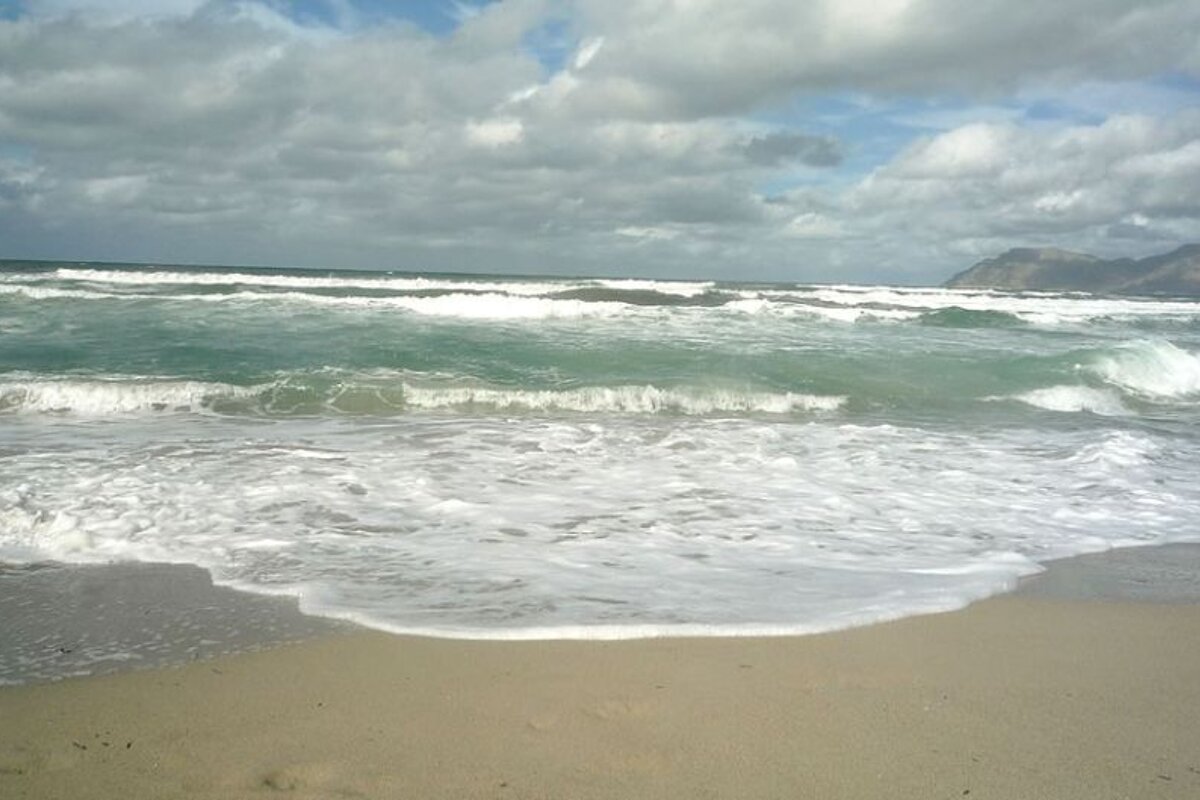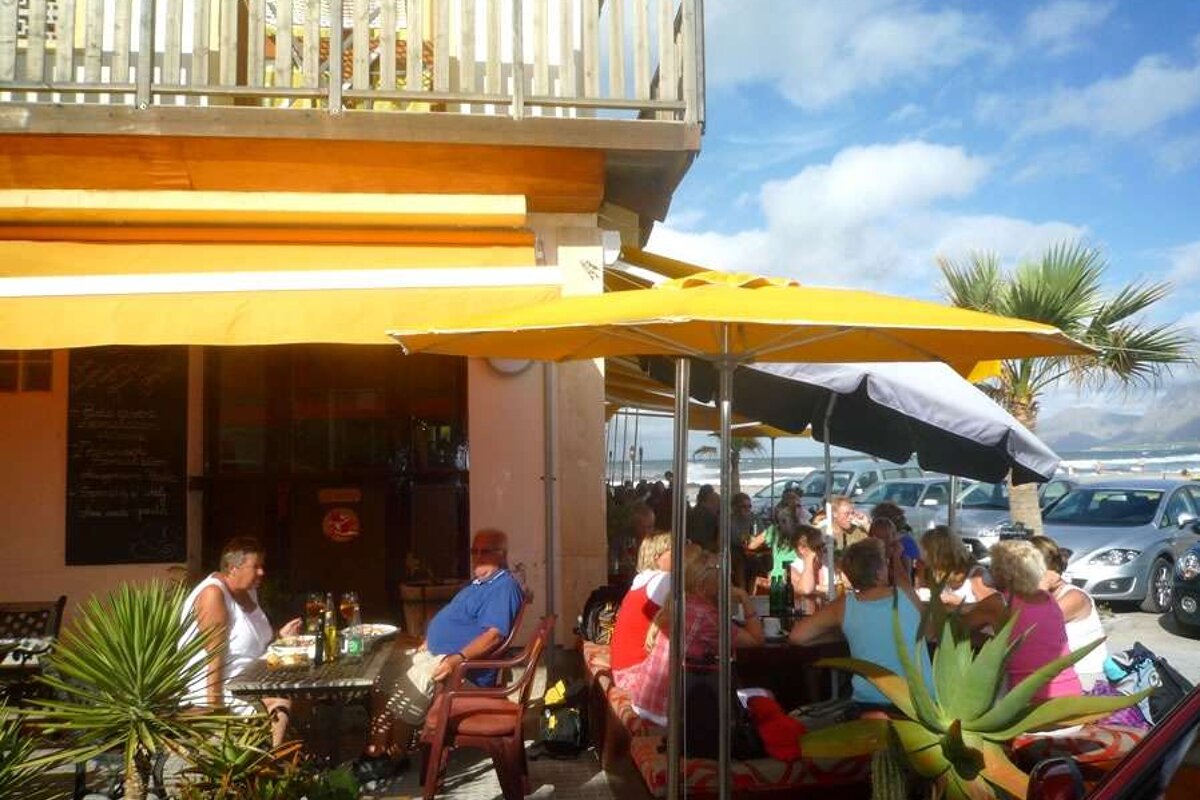 Son Serra de Marina Beach, North-East Mallorca
Wild beach great for kite surfing in the Bay of Alcudia
Along the eastern end of the Bay of Alcudia lies the small seaside resort of Son Serra de Marina.
The beach is 450 metres long and is very deep, at 130 metres. It backs on to natural sand dunes and countryside - no built up coastline here! In the background you will see the hills of Llevant Natural Park. It has been known for nudists to frequent the quieter spots of the beach.
There aren't any sun loungers to hire here, in fact the only service you'll find are showers. However, there is a beach bar/restaurant called El Sol which should need all your refreshment needs.
You can stay in Son Serra de Marina - it's very quiet and pretty basic. Your alternatives would be the rural, characterful town of Arta or the holiday resort, Port d'Alcudia.
Setting & Location
Son Serra de Marina is a quite little coastal town in North Mallorca. Laid back and sprawling it covers a 5km stretch of coast and is made up of houses initially built as weekend getaways for city dwelling Mallorcans.
Water Safety & Clarity
The seabed is a mixture of rock and sand, and is fairly shallow.
Beach Quality
Whilst the beach here has somewhat grainy golden sand, the main reason to come here is for the sea.
Watersports Nearby
This part of the coastline is not protected by the bay and the winds can really pick up, making it perfect for wind surfing and kite surfing.
Directions
To find Son Serra de Marina just take the MA12 from Alcudia to Arta and follow the signs, there's plenty of free street parking available. If you're on public transport you can get the bus from Ca'n Picafort for €1.70, it only runs 4 or 5 times a day so be sure to the check the return times before you head out for the day.
Location
Son Serra de Marina, Mallorca