It has medieval architecture, tree-lined avenues, pretty boutiques and sumptuous food markets. Following your nose is always a great method of exploration, however, there are some iconic spots you really won't want to miss. With blue skies trending over summer and the sun shining, don't be surprised if you end up tagging half your photographs #nofilterneeded!
#Architecture
It's almost impossible to pass by El Parc de la Mar without stopping to take a photograph of the magnificent Cathedral. I know because I pass it every week and I still find myself reaching for my phone. It looks stunning from so many different angles and times of day, while at night it's lit up. The great thing about taking photographs from the far side of the park, is that you get a whole panorama of historic architecture. For instance, further along is the Moorish Palace de l'Almudaina.
Looking for something more decorative than a fortress? Head to The Grand Hotel in Plaça Weyler for a taste of Catalan modernism and nearby Plaça Mercat for an eyeful of 'gaudiesque' facades. With its twisted wrought iron balconies and colourful tiles, Can Forteza Rey on Carrer Monges will also make for a striking picture.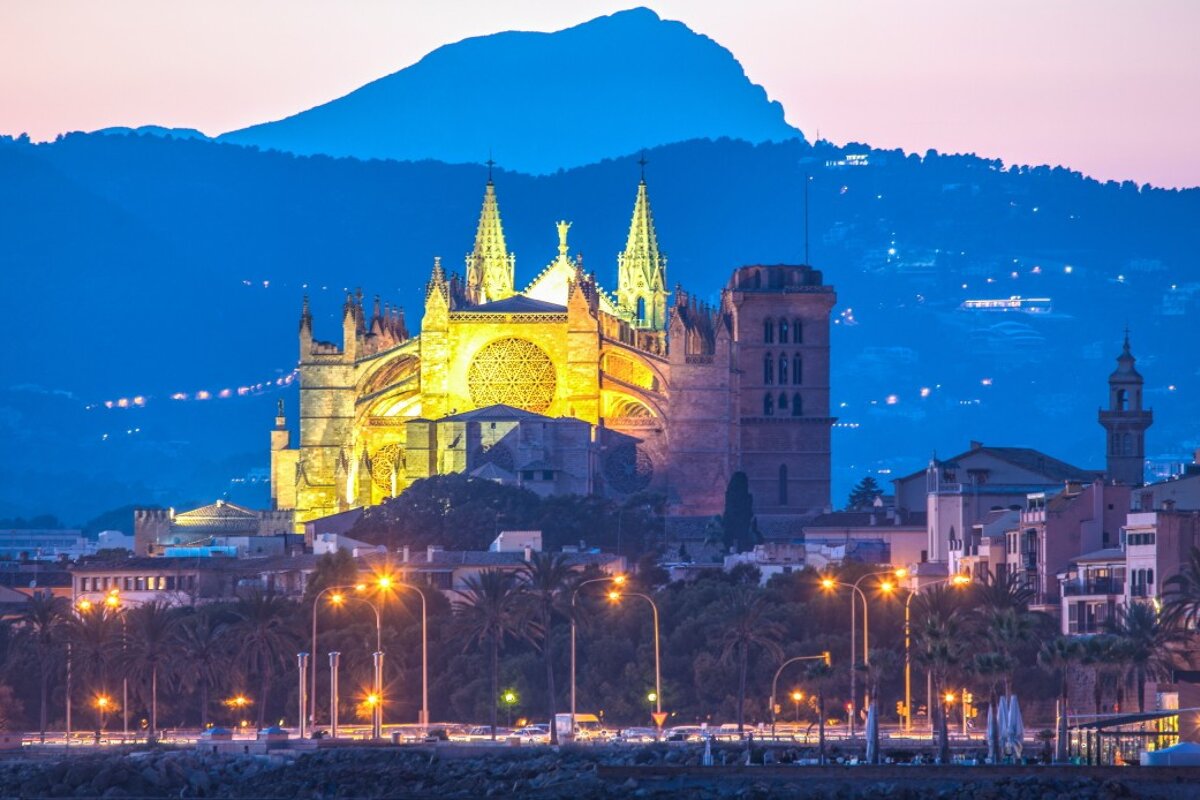 ---
#Foodie
For photos which will make your followers salivate I suggest a trip to El Mercat de L'Olivar. You'll find all manner of delicious textures and colours from deep red serrano hams, shimmering silver fish, lush vegetables and burgundy wines. It's always polite to ask before you snap and better still if you taste a piece of your still-life once you've captured it!
Another place guaranteed to brighten up your Instagram account is the San Juan Gastronomic market. I recently bought a cake so exquisitely beautiful it almost seemed a shame to eat it. Almost. There is food from around the world, enticingly presented and exceedingly #nomnomnom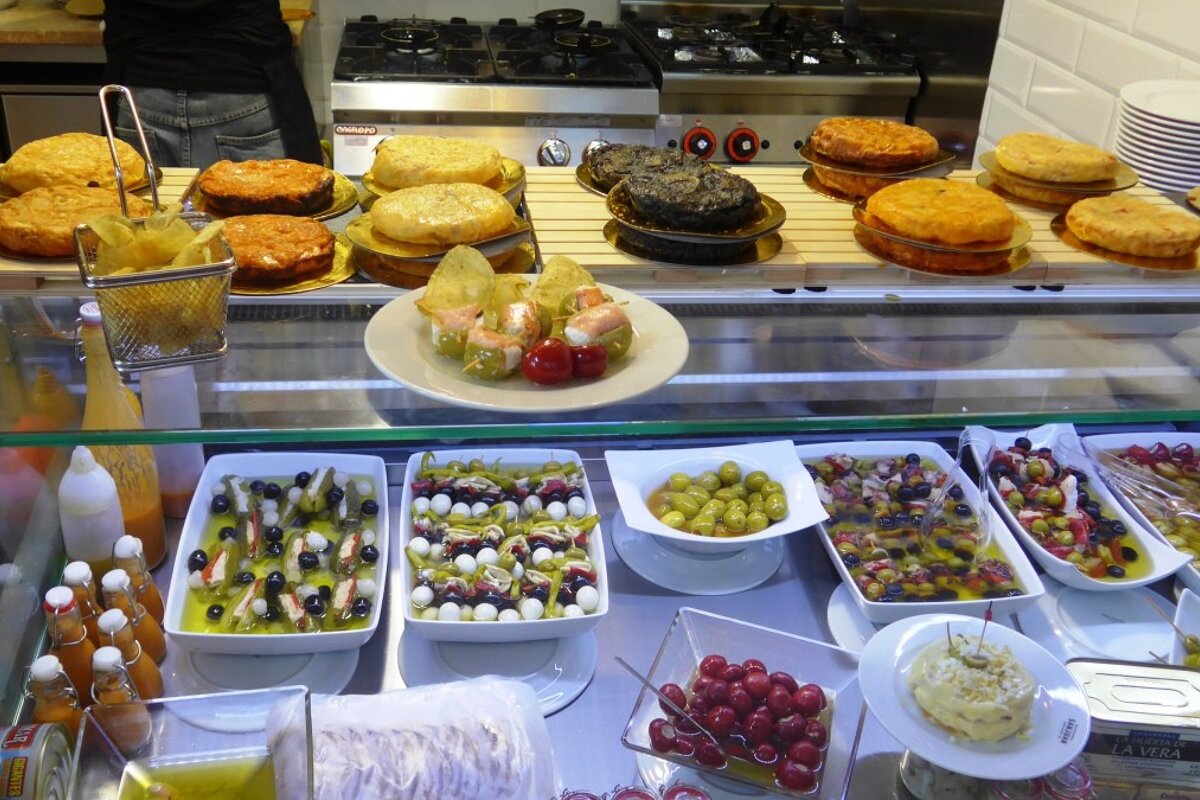 ---
#Seaviews
There are few things more envy-inducing than gorgeous holiday photos of dazzling sea views and luxury yachts. Not interested in sparing your rain-sodden colleagues' feelings back home? Then take a stroll along the Paseo Maritimo and snap away to your heart's content. The promenade begins with the marina with boats of all sizes which you can merrily pretend are yours #lovemylife!
Along Playa de Palma, you can play with compositions of sun, sea, sand and parasols until you land on the perfect representation of summertime. A windmill along the way to Portixol adds a special Mallorcan touch. The sun setting over the sea is hypnotic, with the sky an unpredictable palette of reds and golds, purples and pinks. You're quite likely to catch the impressive bulk of a cruise ship on the horizon too.
---
#Courtyards
Hidden away and often behind wrought iron gates are some really beautiful courtyards. Often they belong to former palaces which now have been converted into boutique hotels. If your instagram account is dedicated to beautiful homes you may well want to take a walking tour of the city to seek these courtyards out.
Can Oms, Can Oleza and Can Bordils are just three charming courtyards which will have your viewers feeling nostalgic for another era. Cobble stones, terracotta pots, bougainvillea and old door handles are never far off and provide all the ingredients for picture postcard instagramming.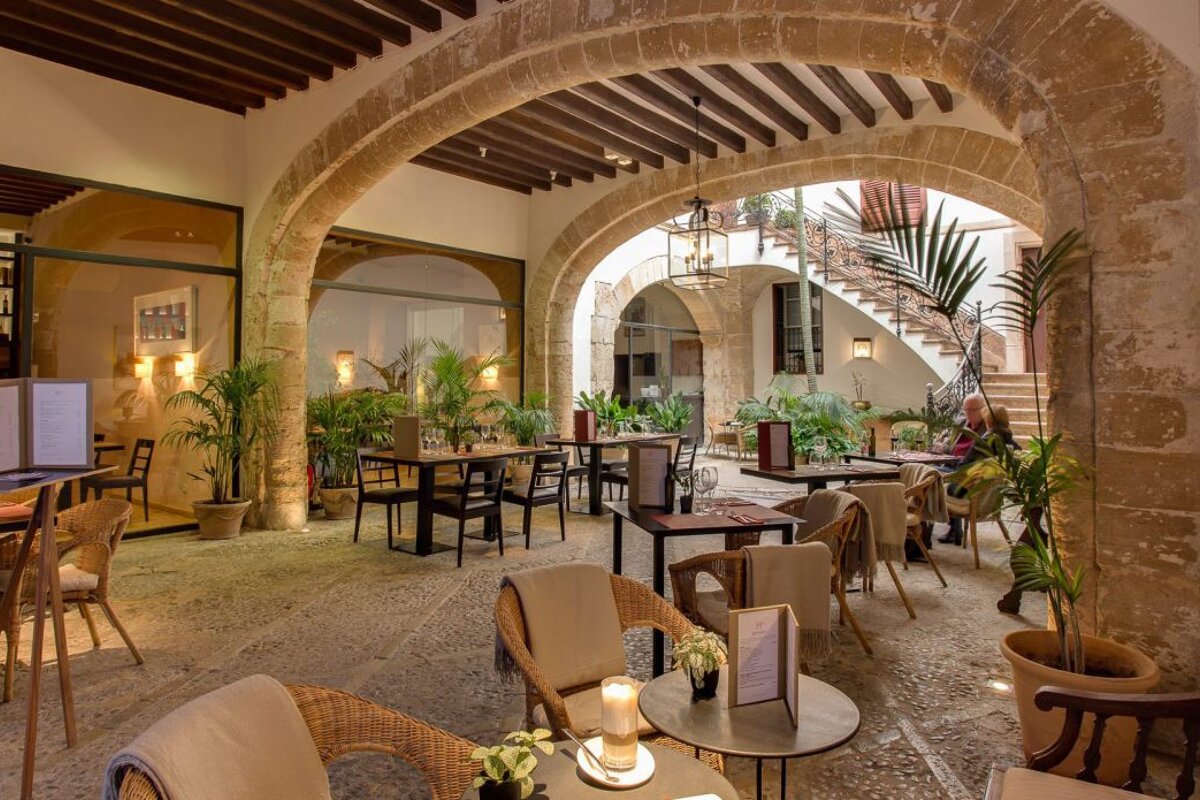 #Panoramic
Not one for detailed shots of door handles and flower pots? In which case head to higher ground for panoramic views. The modern art museum Es Baluard has an unassuming roof terrace on its grounds which can be accessed via two flights of stairs. The view from there of the cathedral looming above terracotta coloured rooftops makes for a rich snapshot of the city.
Great views plus cocktail in the foreground? Then head to the rooftop of Sky Bar above Hostal Cuba in Santa Catalina. For even more far-reaching views, Bellver Castle sits above the city and offers 360 degrees of great photographic material!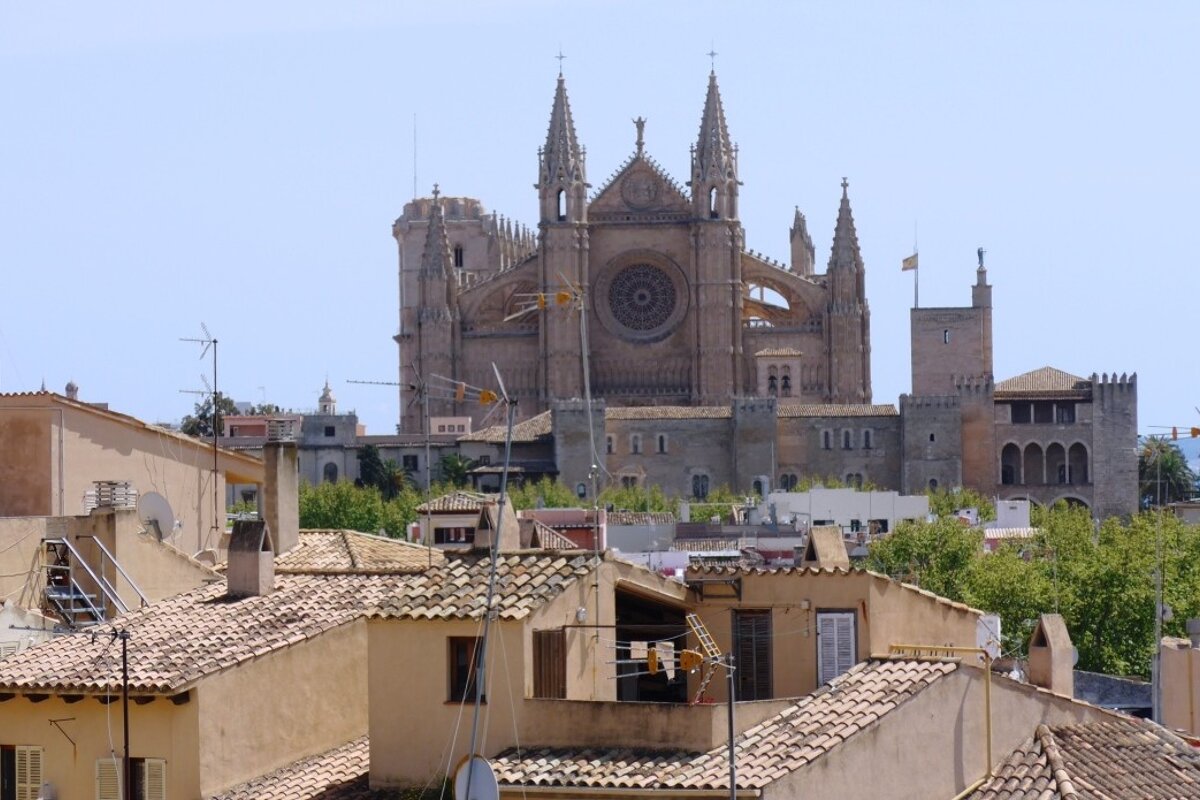 #GuessWhere
All those pictures and people still haven't guessed where you are? Then it's time to take a picture with the gigantic red letters which spell out 'Palma' on Avenida Gabriel Roca...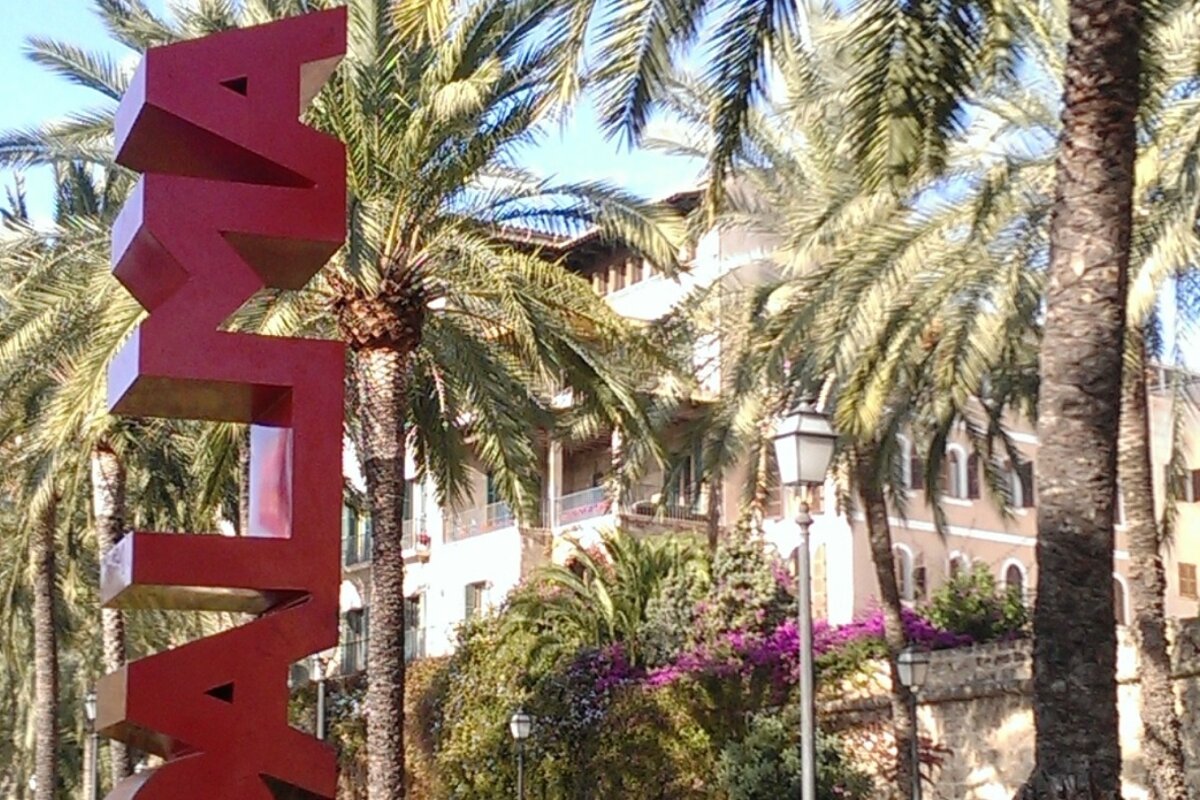 ---
Don't forget to tag us #SeeMallorca - we'd love to hear from you!