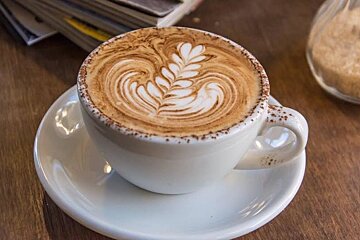 Cafe culture in Palma
Soak up the vibrant atmosphere of Palma's thriving café culture.
Sitting in a warm breeze and sipping a perfectly made café con leche, there's no better way to spend your morning than on the lively terraces in the early hours of Palma's beautiful sunshine.
Throughout the late 19th and early 20th centuries, Spain saw an influx of cafés popping up throughout the country establishing the café culture they still enjoy today. Cafés became a common meeting point for socialising, discussion and business; philosophers, writers and politicians regularly gathered in these cosy cafés, they'd meet and chat for hours putting the whole world to rights over freshly brewed coffee. Madrid's famous Café Gijón regularly hosted intellectuals such as García Lorca, Valle-Inclán or Ramón y Cajal and is still a popular meeting point today.
Although Spain has long enjoyed an abundance of coffee vendors and locations… unfortunately more often than not, the coffee being served was a far cry from the variety and quality that we have on offer today. Right up until the early eighties, coffee was watery and bitter concoction, drunk from a crystal glass and almost always taken with milk. Thankfully from this point on, Spain experimented with different ways of brewing, serving and drinking coffee, greatly aided by the invention of coffee machinery.
Nowadays, most cafés in Palma offer seating both indoors and out, giving the option between an energetic, warm exterior or a cooler and quieter, mercifully shaded interior. Whatever the preference, Palma's cafés will be filled with both locals and tourists, fondly soaking up the Balearic atmosphere.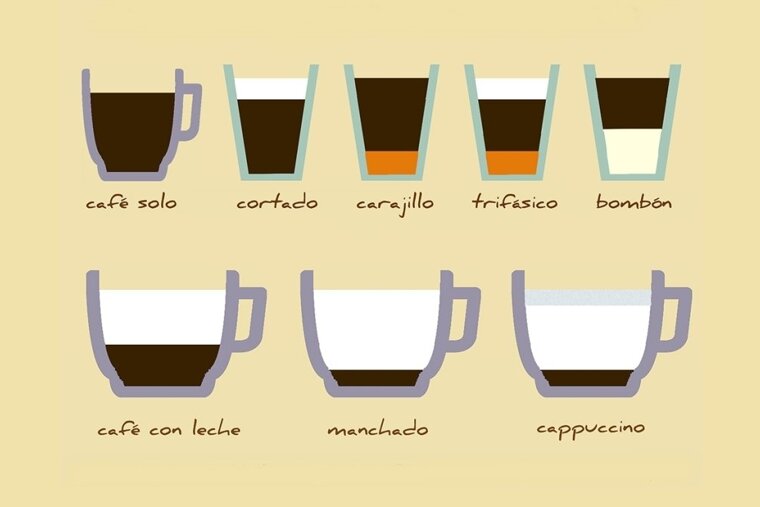 The right coffee for you
There are as many different varieties of coffee as there are people in Spain…! For those who prefer an espresso, be sure to ask for a 'café solo' whereas a 'cortado' boasts the addition of a creamy milk top, otherwise known as a 'macchiato'. A simple 'café con leche' will satisfy those prefer a warm and frothy 'latte' whilst a 'manchado' delivers a warm cup of milk with a mere dash of coffee. There are often several 'descafeinado' versions to avoid a late afternoon caffeine hit. On a particularly hot day when in need of something cooler, ask for coffee 'con hielo' where a separate glass of ice will be provided to add to your coffee. A 'café bombón' is an espresso served with sweet, condensed milk, but make sure you try Mallorca's specialty digestif coffee, commonly known throughout Spain as a 'carajillo' served with various liqueurs. You'll receive an espresso accompanied by a bottle of 'Amazonas' (a notorious Mallorcan rum), which is usually left on the table allowing you to free-pour the desired quantity!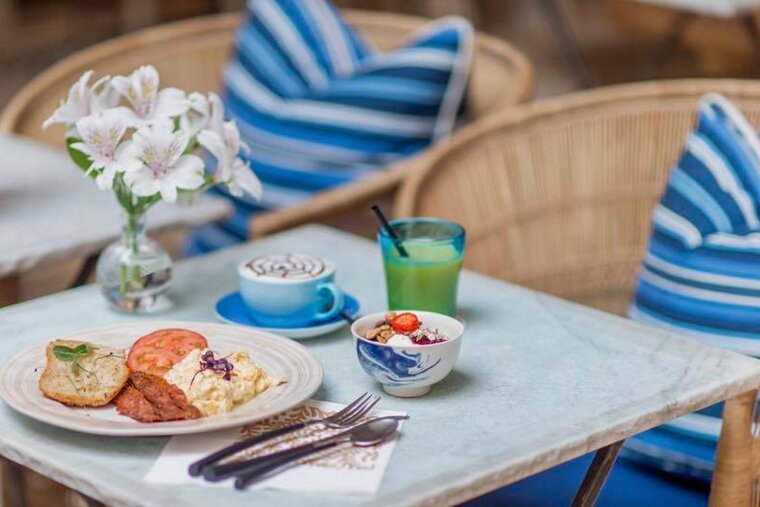 Coffee & shopping
Coffee breaks are essential during a busy day's shopping in the island's capital. Whilst spoilt for choice in the city centre, Rialto Cafe is a lovely spot, located on a quaint street just off the prestigious Passeig del Born, as well as adjoining a beautiful lifestyle boutique, specialising in the latest fashions and homeware. In addition to great coffee, they serve refreshing cold drinks, snacks, delicious light lunches, homemade cakes and cookies.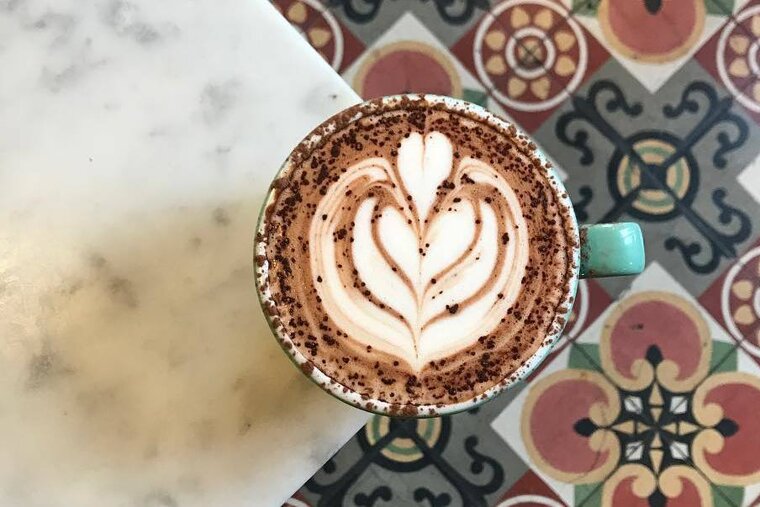 Coffee with culture
Whilst the standard of coffee in Palma's city centre has recently become somewhat regulated, certain spots still rank leagues above others thanks to preferable locations and knockout vistas presenting an excellent opportunity to truly appreciate Palma in all its glory, not to mention the added bonus of some excellent and diverse people-watching.
Surrounded by some of the city's most impressive architecture and under an ancient and legendary olive tree, be sure to try Cappuccino Grand Café in Plaza Cort. The Cappuccino chain has cafés placed in several other well located spots, including historical buildings in Palma's old town, such as San Miguel (renowned for their impressive patio) or Palau March located close to the cathedral.
If you're after a more relaxed spot away from the summer crowds of tourists, head towards the trendy district of Santa Catalina. Right next to their 'Mercat' of beautiful fresh produce, café Santina offers not only superb coffee but delicious brunch and a selection of healthy snacks and smoothies. North of the main shopping street, Avenida Jaime III, you'll find La Molienda in a casual but busy little square. Boasting their own speciality coffee brand, they serve wonderful variants of avocado on toast to accompany your beans.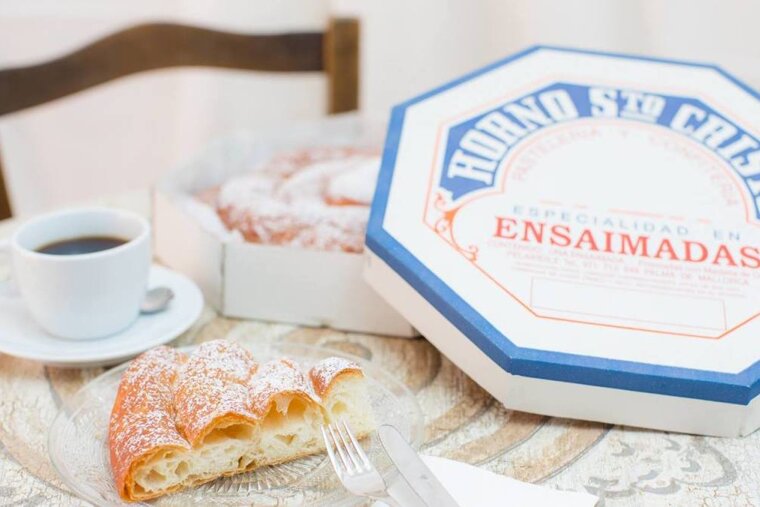 Coffee & cake
After a morning spent perusing the local markets and enjoying the Balearic island's sights, there's no doubt you'll need a coffee and also an energy top up. Abundant in a huge selection of cafés and bakeries, the city of Palma serves a wonderful variety of local and international treats. With everything from a traditional Mallorcan ensaimada, to butter-fuelled French-style croissants & citrusy almond based cakes. Don't be concerned if your diet is gluten-free, special dietary requirements are now widely catered for so you'll be spoilt for choice. Sample the classic Mallorcan 'rubiols' filled with cottage cheese, jam or sweet pumpkin typically found around Easter festivities. Typical Mallorquin 'Coca de cuarto' is a wonderful cake made from just three ingredients: egg, sugar and potato starch accompanying a 'café con leche' just perfectly. With bakeries on every street, one of the longest standing and most popular is still Horno Santo Cristo; with over 100 years of experienced business, they can be found in several other locations all over the island.
In Santa Catalina's creative district, there is an excellent choice when it comes to variants of local and international bread and patisserie. Swedish owned - Palma Bread are predominantly renowned for their notoriously good cinnamon rolls. Mama Carmen's boasts two separate sites just a street apart, both with delicious coffee and baked goods, one of their venues being wholeheartedly dedicated to locally sourced vegan and gluten free produce. For a less traditional slice of cake, Rosevelvet Bakery located between the city centre's main streets of La Rambla and Plaça d'Espanya offers a wonderful selection of 'cake away' treats, as well as a healthy and mouth-watering menu of lunch options.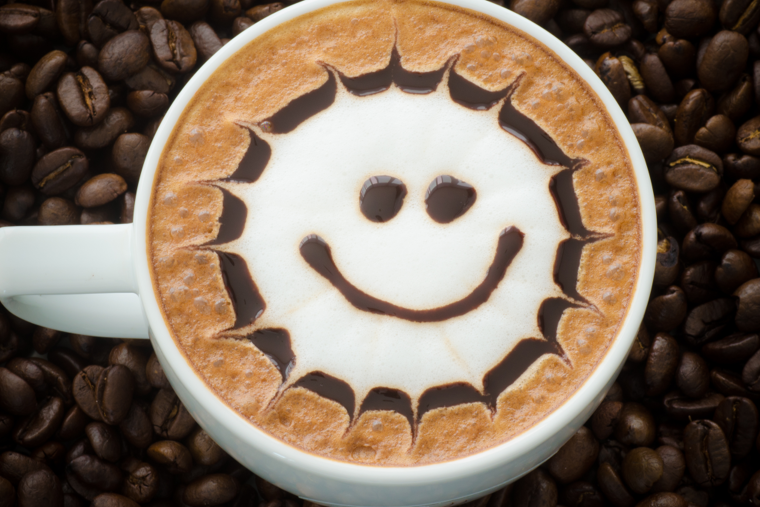 Being courteous doesn't cost
Be warned, the Spanish as a nation are rarely rushed… they take life as it comes and are very well practiced in 'enjoying the moment', which is precisely where their relaxed and sociable café culture derives from. Even with the best of staff, quick service will usually come at a cost, most likely an imperfect coffee with luke-warm milk or half-hearted latte art… Staff are easily disgruntled with impatient customers who are unappreciative of their exceptional and dedicated barista skills. These venues and locations are now widely accepted as much more than just coffee shops… they're designed to inspire creativity, motivation and above all, conversation. If you're in a rush, you're better off ordering a takeaway… otherwise allow yourself to sit back, relax… 'wake up and smell the coffee'!
More inspiration...
Whether you are a visitor looking for a quiet corner to read a book, a couple wanting a romantic moment, a businessman having a meeting or a group of friends sharing a bottle of wine, there will always be room for you in a café in Mallorca. There are also tonnes of great restaurants and bars on the island if you prefer a longer or later break from sightseeing.