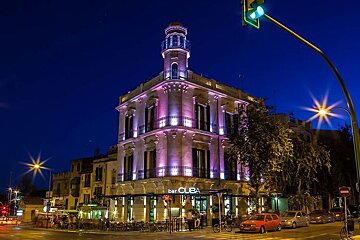 Party in Palma this summer
A city that needs little sleep, Palma, Mallorca's party capital.
The night in Palma is forever young with a huge amount of choice on where to spend your evening, so, where are the best spots to party in the vast city of Palma?
Well, obviously the answer depends on what you're after… the size of the club, which sort of music, what type of crowd, which drinks are available etc, etc, whether you veer towards a legendary club, an eclectic music venue or glittering terrace overlooking the port; several elements contribute towards your overall evening's Balearic fiesta.
There are plenty of nightclubs scattered around the island but Mallorca's capital city is undoubtedly their party central thanks to its wide range of lively bars, typical Spanish discotheques and large-scale nightclubs on offer. We offer our top recommendations on where to continue your night after the initial sunset cocktails have been concluded.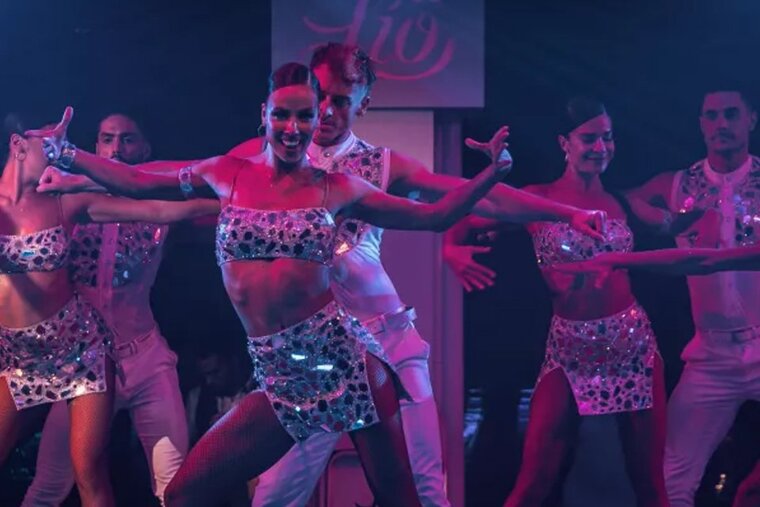 Lio Mallorca Nightclub
Marvel whilst you dine on the Paseo Maritimo, in the tall and iconic discotheque building overlooking the bay of Palma. Lio Mallorca offers an unforgettable performance with a sexy and modern cabaret show. Drawing on the best successes from the Pacha Group's most emblematic shows in London, Ibiza and Mykonos, Lio captivates the audience with an engaging, sensual, and modern interpretation of a traditional cabaret show and after-hours nightclub keeping you dancing to some of the world's best internationally acclaimed artists right up until the sun rises. Mallorquin Michelin star chef - Andreu Genestra, is responsible the innovative and well-paired Mediterranean menu which accompanies the show.
Open year-round, from 20.00 until late. Dress code: Dress to impress 18+ only. Entry fee: Entry to the nightclub is complimentary when you buy tickets to the show which can be bought online.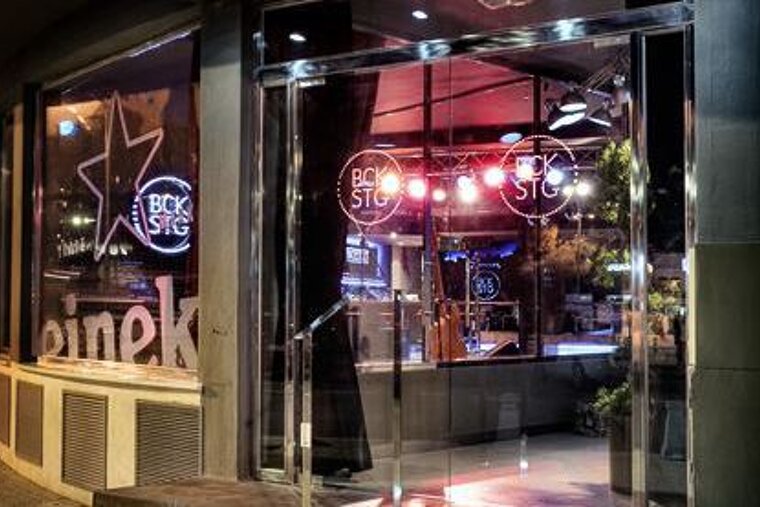 Backstage
Backstage is a nightclub and live music venue located close to the waterfront area of Porto Pi. Their red stools and disco balls add retro touches to the popular urban club, which sees local residents returning every week. The trendy venue hosts pop, rock, soul and jazz events with a special focus on local or national Spanish artists. From midnight until 06.00, DJs spin the latest mainstream tunes and classic house tracks. If you're keen to mingle with the locals, Backstage will have you cutting shapes alongside the Mallorquins.
Open year-round, from 23:00 until 06.00. Dress code: Weekend glam. Entry fee: €20 with VIP reservation available in advance for up to 6 people per table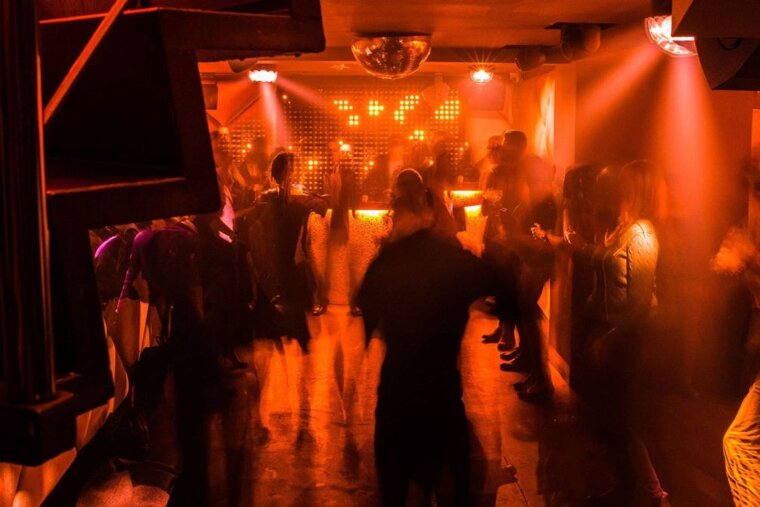 Bar Cuba
Resident in one of Palma's beautiful early 20th-century buildings and nautical social hangout 'Hostal Cuba', the venue has been a long-standing icon within the hip district of Santa Catalina. Found on the busy corner of Avinguda Argentina, whilst its exterior façade doesn't give too much away to passers-by, it can often be easily overlooked as just another of Santa Catalina's many popular restaurants & bars. If you linger long enough to take a closer look, you'll see its now a wonderfully restored boutique hotel, still bearing essence to the old Cuban colonial style throughout its decor. Be it winter or summer, by night fall Bar Cuba converts from a swanky daytime bistro into a busy and vibrant bar, encompassing an inconspicuous basement where energetic souls break free on the dance floor to a wide range of music including guilty pleasures and classic hits across the decades. Whilst you'll likely finish your night in the basement, a great way to start would be on the hotel's roof terrace, 'Sky Bar' overlooking the sea of masts in Palma's bay.
Open year-round, resident DJs are in house on Thursdays, Fridays and Saturdays from 22.00 until late. Dress code: Casual chic or glam. Entry fee: Free.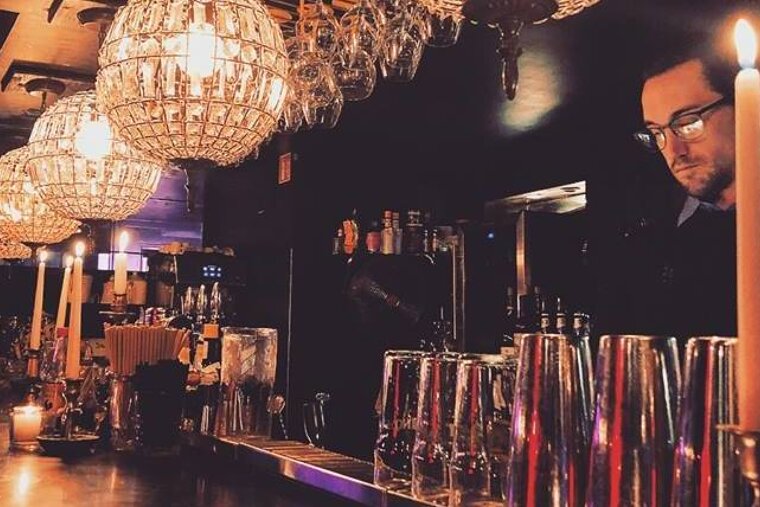 The Social Club
Sat uniquely between the busy lanes of the Paseo Marítimo, Social Club Mallorca is an easy place to find. Having opened in 2017, it quickly positioned itself as Palma's premier party destination. A sultry and swanky boutique club, it hosts a large VIP area furnished with chesterfield sofas, cascading crystal chandeliers and of course 5* table service. With 21st century, state-of-the-art technology, they present a wonderful pairing of traditional class with modern technology. A range of themed nights span the summer calendar, complimented by resident Balearic DJs and International guest superstars such as Claptone, Purple Disco Machine & Erick Morillo. Ever changing and captivating performance artists and top international DJs keep each weekend fresh with everything from House to Hip Hop and Latin to Techno. This Club attracts Palma's more glamorous and international partygoers, particularly those with expensive tastes. Expect to be buying your vodka by the bottle, rather than the glass!
Open from May until September, from 23:00 until 05.00. Dress code: Dress to impress. Entry fee: From €15 online and from €300 for a VIP table of 6.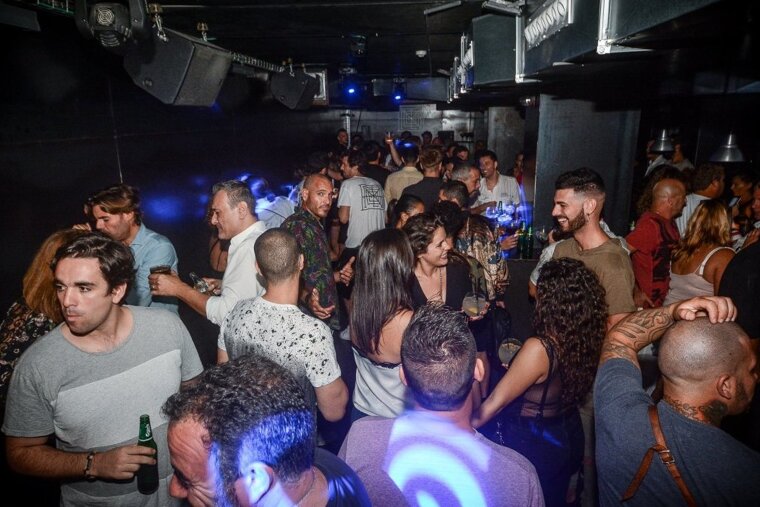 Brooklyn Nightclub
Located in Palma's trendiest district, Santa Catalina, this basement club might be small but certainly isn't lacking in atmosphere. It's got a casual vibe yet serves top-notch cocktails, hosts weekly tech-house DJ sets and, of course, has a dance floor full of local and international enthusiasts. What more do you need for a great night out? Keep an eye on their Facebook page for the latest events and weeks' schedule. This area's full of great bars and Brooklyn is the perfect final destination to finish your bar crawl.
Open year-round, from 18:00 until late. Dress code: Casual. Entry fee: Free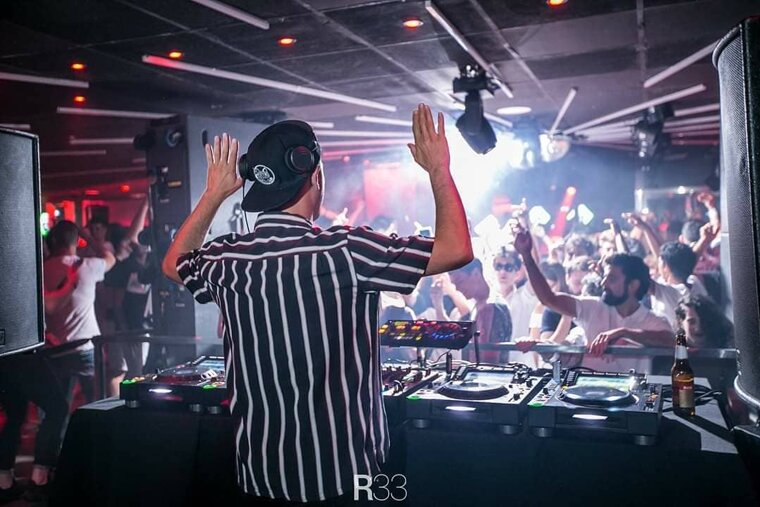 R33 at Wave Club Mallorca
If an electronic Friday night is what you're after, look no further than Mallorca's Wave Club hosting R33. Located where the music can blare in Palma's more industrial area, the venue offers a great line up, great sound and great atmosphere. With alternating resident and international DJs inhouse weekly, sack off your stilettos for this one because you'll likely be up on your feet raving all night long. Their underground breakbeat, dubstep, techno, house and many more, all spill through the immense sound system allowing you to totally lose yourself in the music. Follow their Instagram for event release dates. VIP areas are available on request.
Open year-round, from 00:00 until 06.00. Dress code: Smart Casual. Entry fee: From €12 online.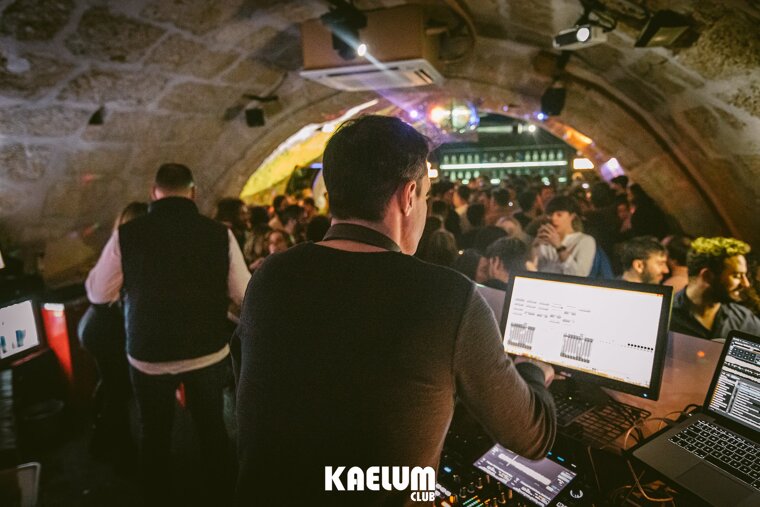 Kaelum Nightclub
Open from 18.00 until late, Wednesday to Sunday, Kaelum offers an alternative earlier start to your clubbing escapades compared to the usual hour of around midnight. On the corner of the Paseo Maritimo and Avenida Argentina, this discotheque with the added bonus of a small terrace is located on the edge of Santa Catalina and particularly popular with the locals who pour out of the Saturday morning market in pursuit of continuing their weekend buzz with what the Spanish like to call a 'tardeo'… AKA a late afternoon party! Generation Z fills most of Palma's clubs, but the demographic here is more millennial, normally with 60s, 70s, 80s and 90s music.
Open year-round, from 18:00 until late and from 17.00 on Saturdays. Dress code: Casual Glad-rags. Entry fee: €10
More inspiration...
Mallorca has a vibrant nightlife that caters for all tastes. Take a look at our nightclub listings and our party guide for more information.