Giuseppe Moscovio - Manager at Carrossa Hotel Spa Villas
A 5-star luxury resort in the peaceful Mallorcan countryside
About
Having worked for several of the leading hotel brands in the world, Giuseppe Moscovio decided to move to Mallorca to lead one of the most interesting projects on the island as Hotel Manager at Carrossa Hotel Spa Villas.
Nestled in Mallorca's most authentic countryside, near the town of Artá, Carrossa Hotel Spa Villas is the island's newest hidden gem. This 5-star luxury hotel offers not only all the peace and tranquillity one could wish for on a holiday to Mallorca but also all of the facilities to be expected in an establishment of its category.
Accommodation comprises of beautiful rooms and suites under an old manor house's roof plus gorgeous villas dotted around its lush gardens. There are also several swimming pools, a fully-equipped spa and fitness room, two restaurants and even a whole selection of activities to enjoy.
To learn all about Mallorca's most recent luxury hotel, we spoke to its manager Giuseppe Moscovio.
Managing a luxury hotel in Mallorca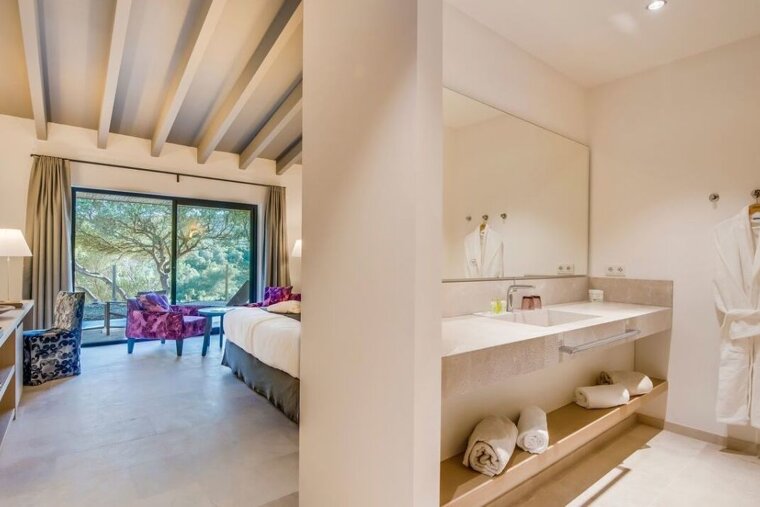 Tell us a little bit about Carrossa Hotel Spa Villas, how it started out and where you're based.
Carrossa Hotel Spa Villas is a new 5-star resort on the island of Mallorca that puts its guests at the heart of everything, offering a highly personalized service. This stunning resort is set around a 300-year-old manor house boasting all the possible comforts: 75 rooms and suites, a pool, a spa, two restaurants, and different activities including golf, cycling and sightseeing. In this large 340-hectare estate, guests will find quietness and relaxation while also being near the beautiful town of Artà, with wonderful views onto the Bay of Alcudia, as well as Cala Millor, Capdepera and Canyamel.
When did you start working for Carrossa?
At the beginning of the year, in January 2018. Just a few months before we opened the hotel in mid-May.
What were you doing before?
I worked in the F&B (Food & Beverages) management team for several international hotel brands including Hyatt, Jumeirah, and Leading Hotels of the World.
What makes Mallorca a special place to be for someone in the accommodation business?
International guests and a lot of great professional opportunities as one of the main tourist destinations in Europe.
---
A 5-star resort in rural Mallorca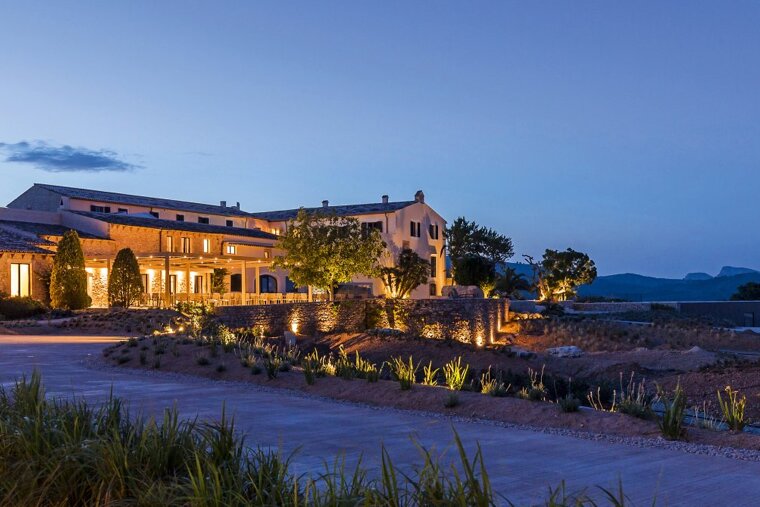 Why open a new luxury hotel in rural Mallorca?
The Hamacher family, owners of the Hamacher Hotels & Resorts chain, wanted to bring their company's concept and philosophy to Mallorca and offer our guests the same unique service experience on this wonderful island.
What makes Carrossa Hotel so special? What sets you apart from everyone else?
Carrossa Hotel Spa Villas is set within a typical Mallorcan manor house that has been completely renovated, making it the only resort in Mallorca with these unique characteristics. Our resort's history and spirit are deeply connected to the local lifestyle while, at the same time, we offer a high-quality but genuine service with familiar touches, anticipating our guests' needs. From their arrival to their departure, we aim to meet their expectations in a natural, uncomplicated way. From offering room service, through to our quick check-in service, and booking transfers from and to the airport. We let our spacious, new-built rooms and suites and our gourmet restaurants and bars boasting breathtaking views do the rest!
Tell us a bit about the history of Carrossa's gorgeous manor house. What was it originally and how was it renovated
Family-owned since 1993, the Carrossa estate was, until now, a 'rough diamond' waiting to be polished. The historical manor is surrounded by untouched countryside, a unique place of peace and tranquillity broken only by the chirping of crickets. In the past, the manor was used as a seminar hotel but those days are over. The romantic mansion, since its opening in mid-May, forms the centrepiece of a new luxury hotel on the island. For two years, skilled craftspeople have been hard at work on the estate. Set amid a centuries-old olive grove, the fully renovated manor house and its grounds have been transformed into a resort boasting 45 newly built suites, two restaurants, pool complexes and much more.
---
More than just a hotel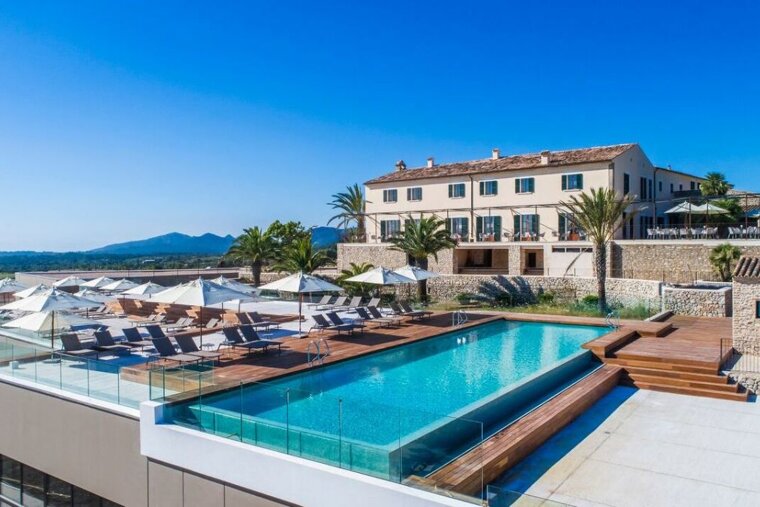 Carrossa is more than a hotel as there are fincas and villas spread all around the estate. Why did you decide to offer this accommodation option as well? Do you have a favourite finca or villa in Carrossa? Which one is it and why?
As well as hotel rooms, we have several fincas and villas dotted around the manor house's estate which are perfect for guests seeking ultimate privacy. They offer the typical Mallorcan finca experience, with all the equipment and quietness needed for a group or family, especially for those coming with kids. Our two newly-built villas, 'Cuatro' and 'Cinco', are my absolute favourites as they're spacious, modern and boast beautiful infinity pools.
Can you tell us a bit about the experiences you organise? Do you have a favourite one?
We offer a whole host of activities including wine tasting, yoga lessons, barbecue evenings with relaxing jazz live music, and much more. My favourite event, however, is getting to know the guests during the GM's cocktail receptions that we hold at least once a week.
Your 1500 m2 spa is one of the highlights of the hotel. Have you tried any of the treatments?
We have one of the most beautiful and large spas in Mallorca where we only work with high-quality products and specialists. My recommendation for a treatment is our "Hot Stones Massage" which I love!
There are also several restaurants serving a wide selection of cuisines. What would you choose each one for?
Each of our restaurants features its own menu and individual concept. At Bistro Badia we serve freshly-caught fish and classics from the international cuisine on one of the island's most beautiful panoramic terraces with splendid views of the Alcúdia Bay. At our fine dining restaurant, Carrossa, Executive Chef Ramon García takes you on a culinary journey through his creative take on Mediterranean cuisine with some subtle Asian influences.
---
Some local tips
Do you remember your first time in Mallorca? How long have you been living here?
I first came to Mallorca in 2000. I saw a hotel's ad while I was at the airport, showing a beautiful picture of the mountains and the sea. I remember that, at that exact time, I told my wife, "we will back soon". And we were!
What is your favourite area in Mallorca? Why?
The town of Artà, a traditional, picturesque Mallorcan town not too far from the sea. There's always a refreshing breeze blowing softly through its streets and on its surrounding hills while the centre is brimming with culture and a gentle pace of life. A dream.
Finally, can you give us a tip to escape the crowds in the summer?
Definitely, come to Carrossa and enjoy its secluded location, local charm and top-of-the-art services and facilities. You won't find a more peaceful spot on the island!
---