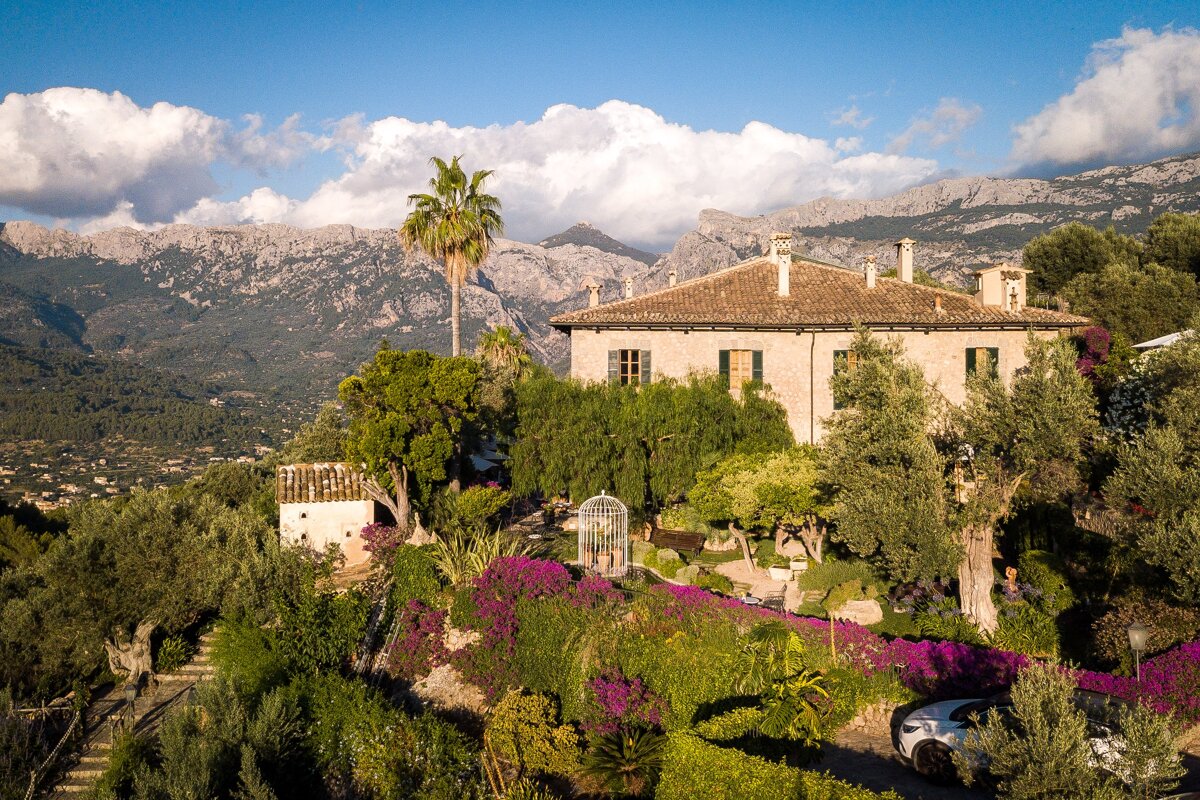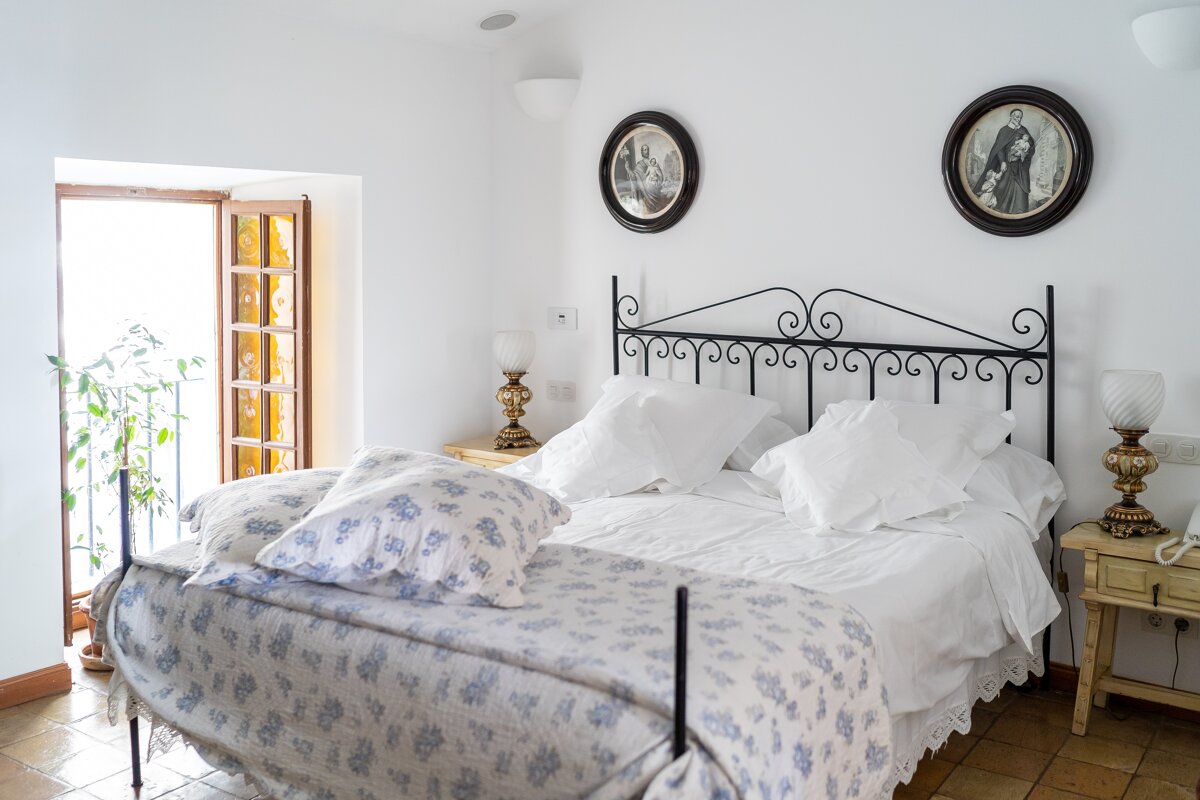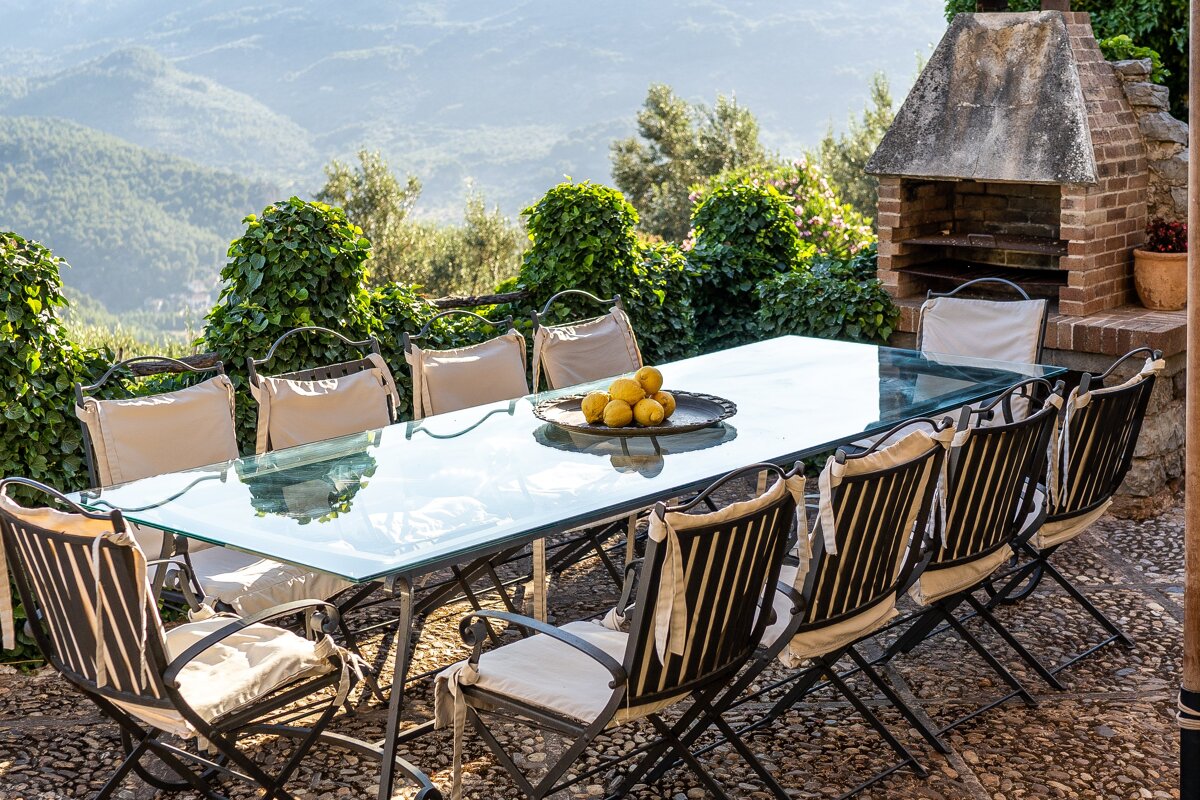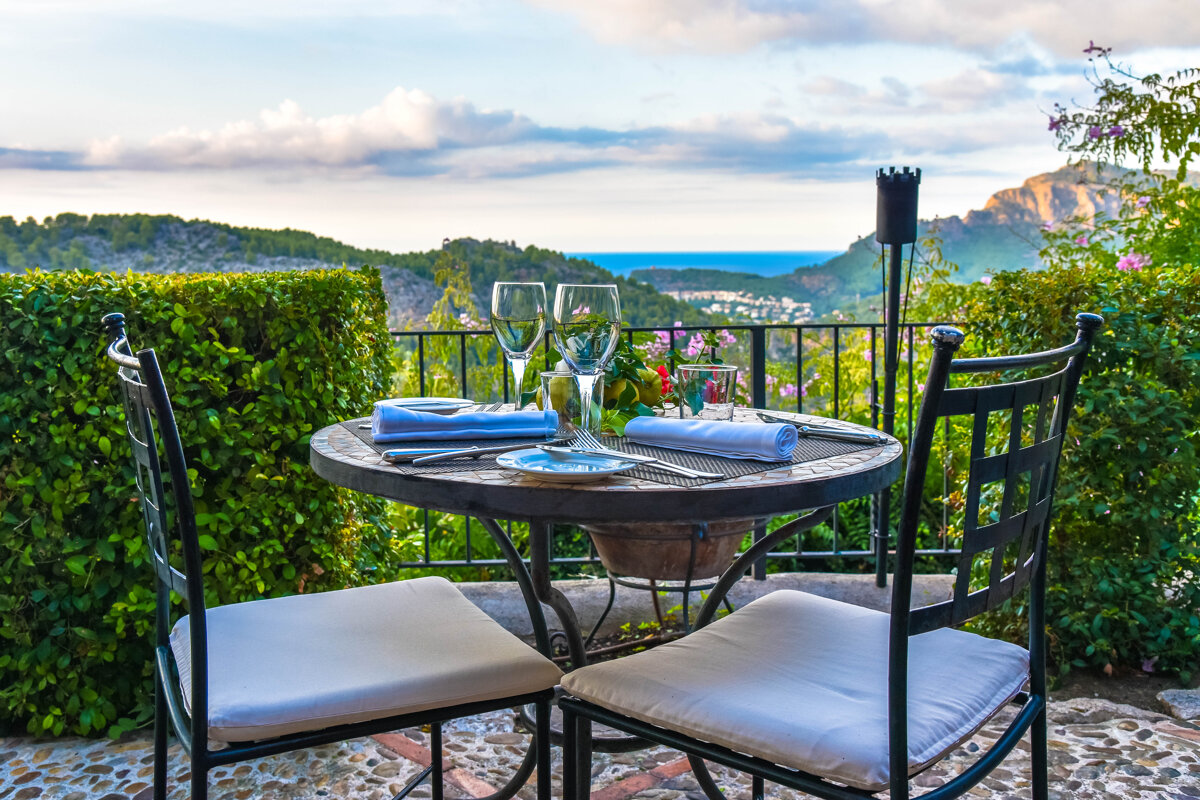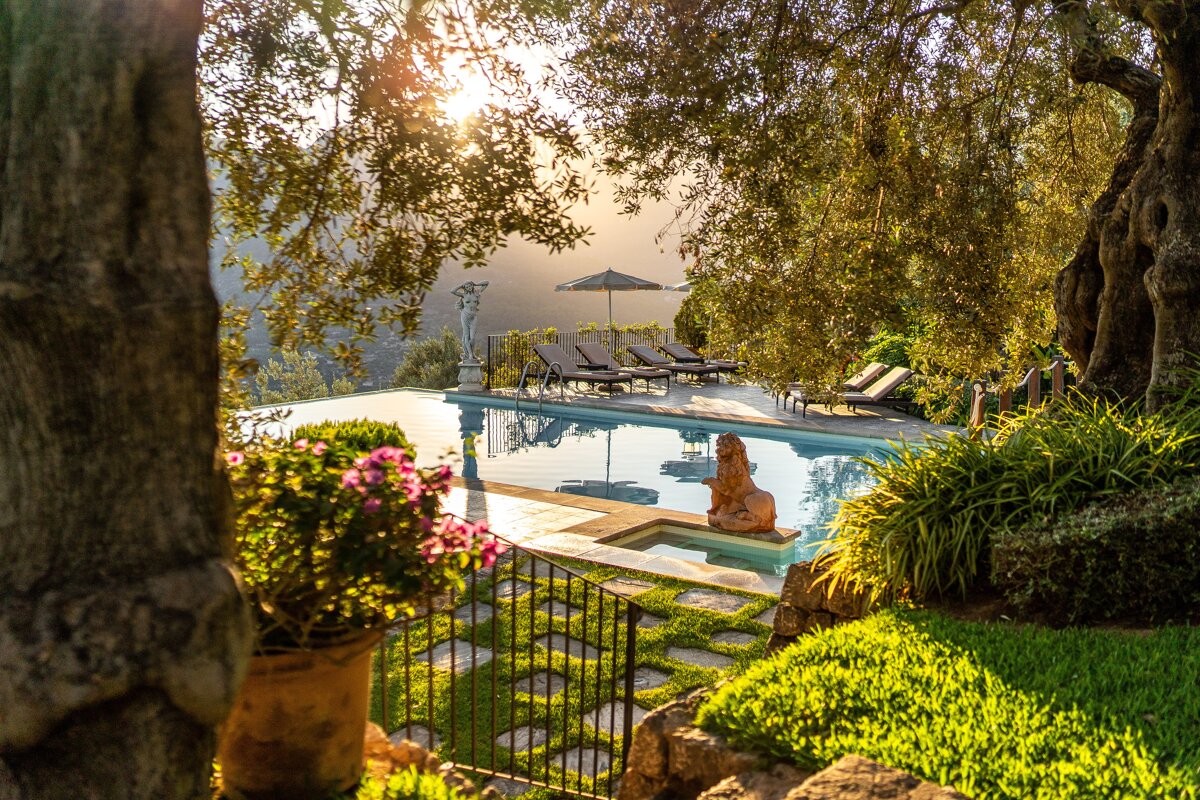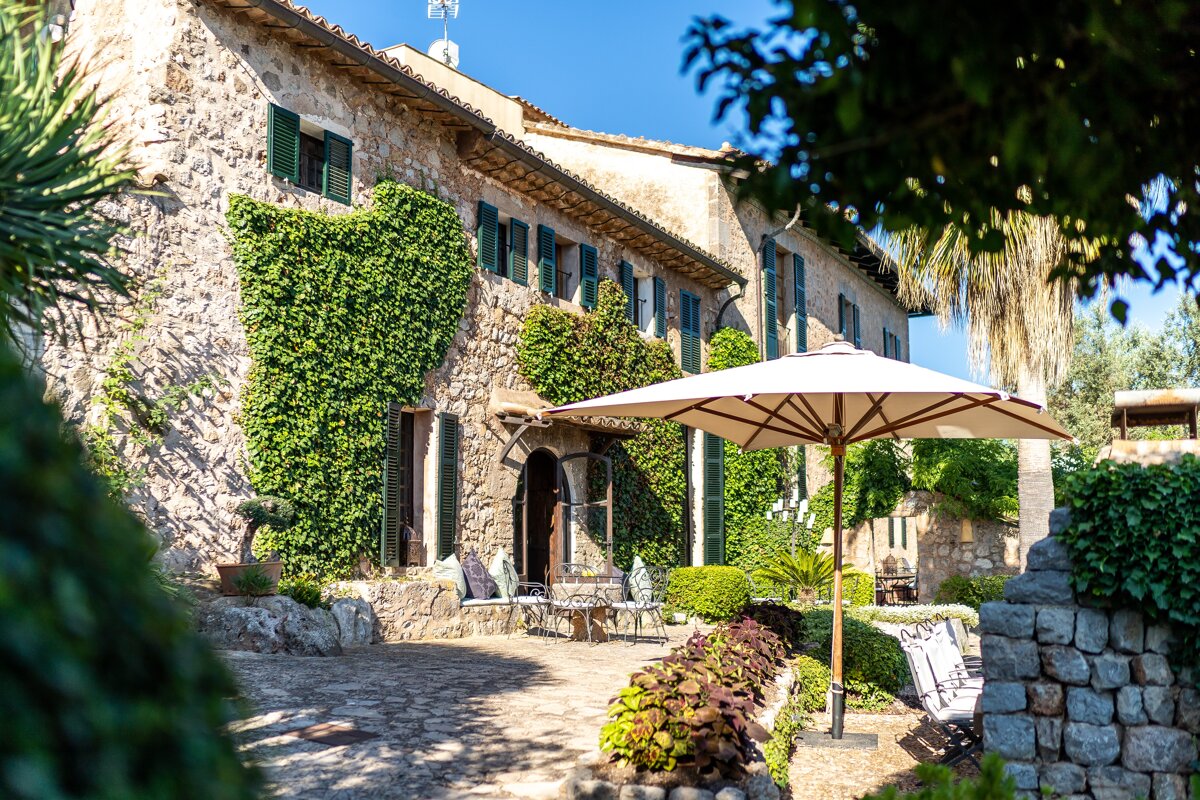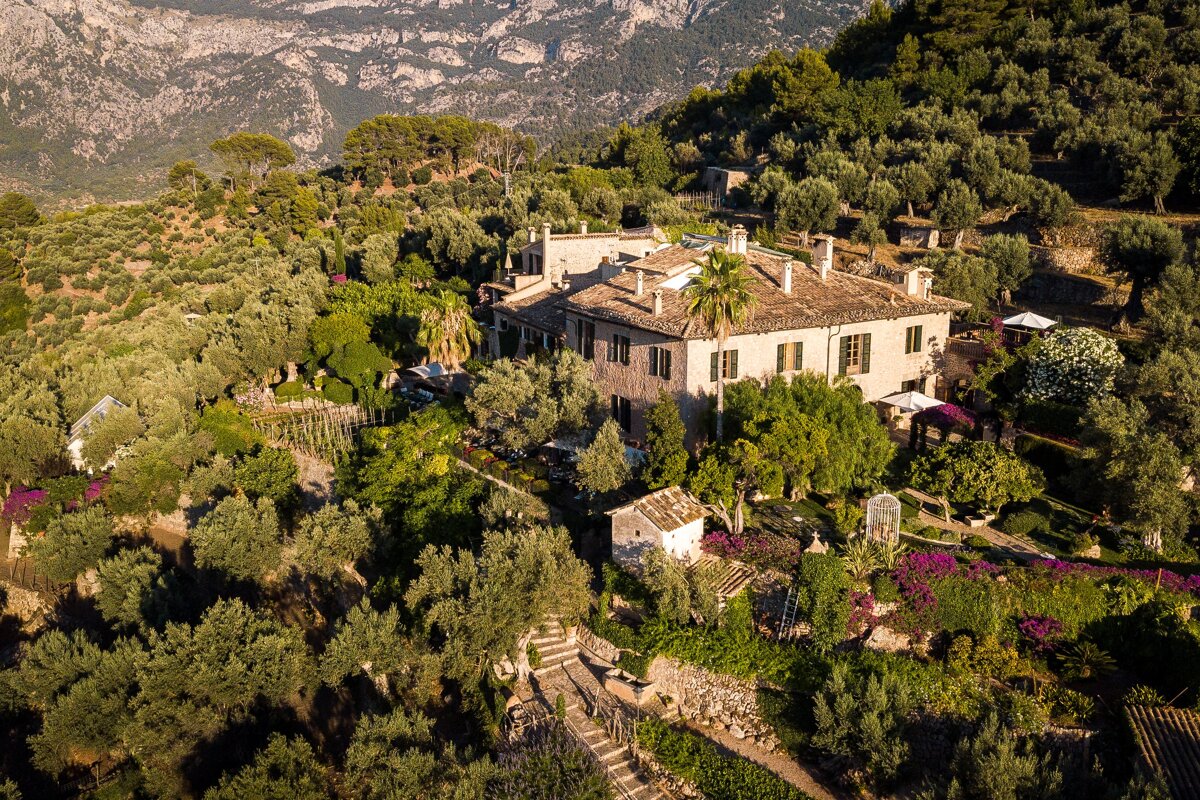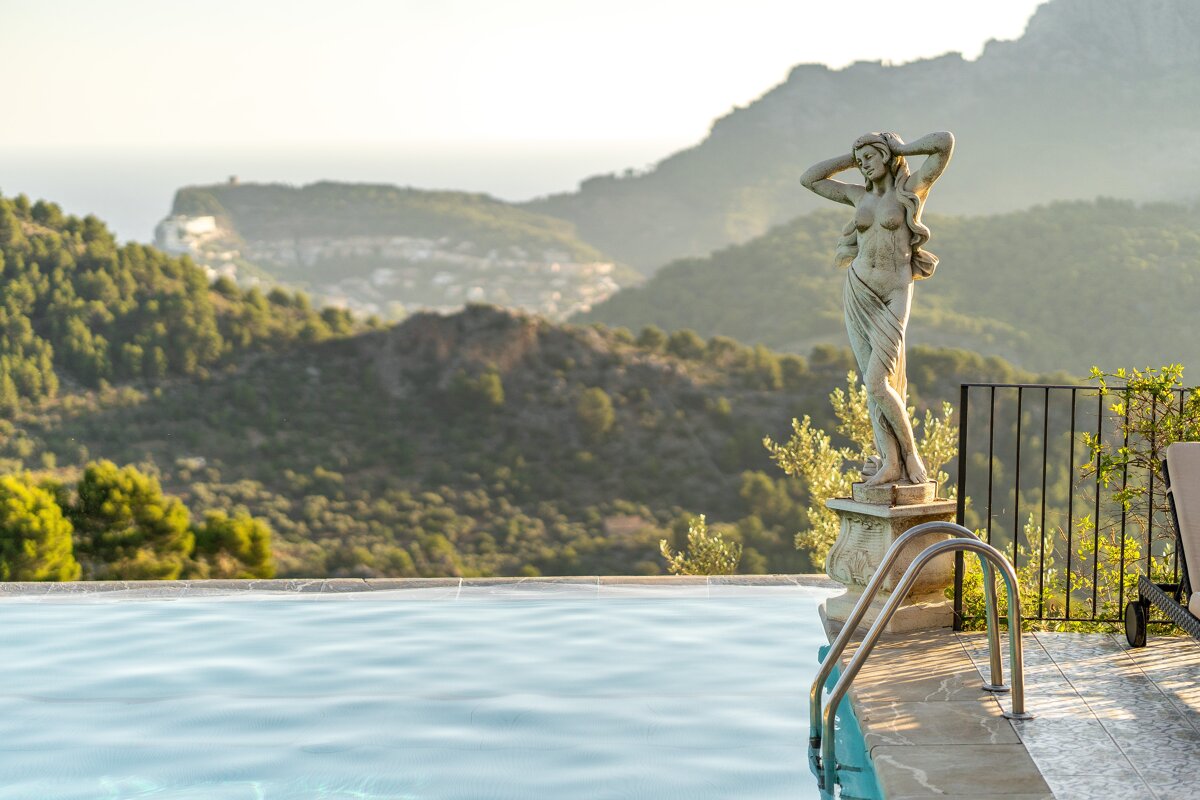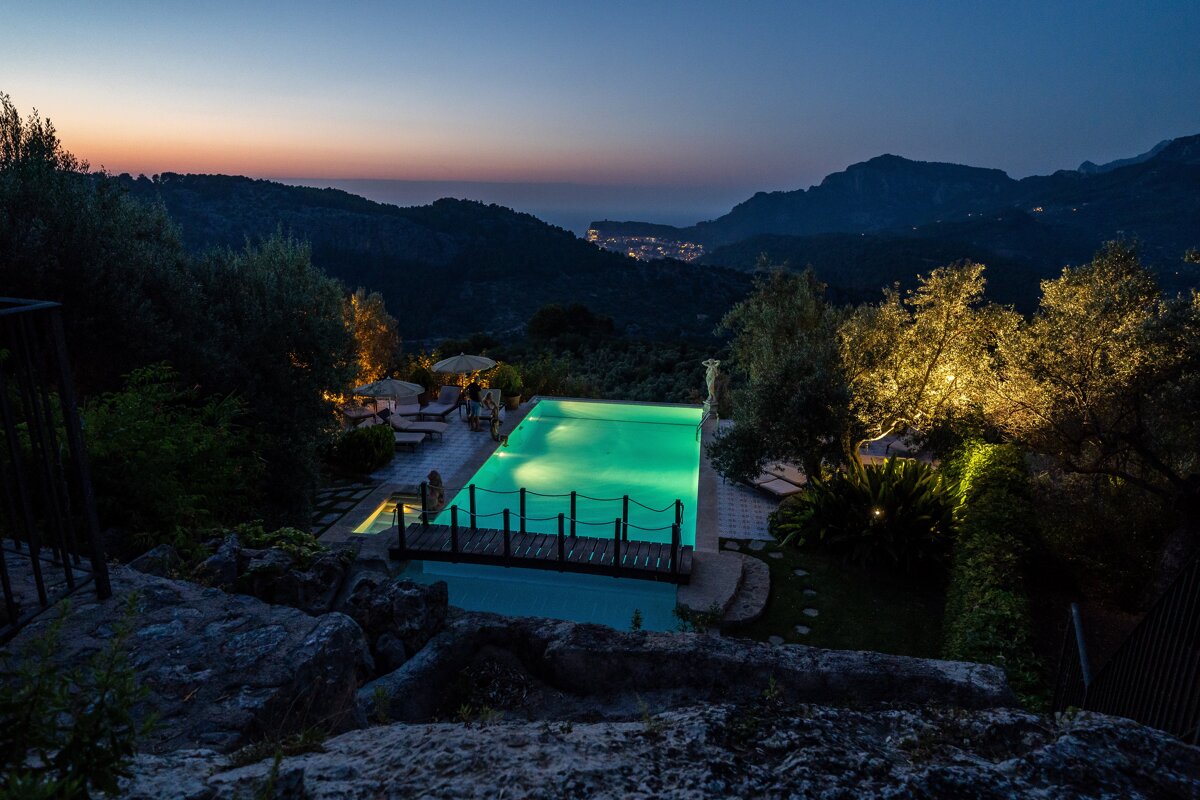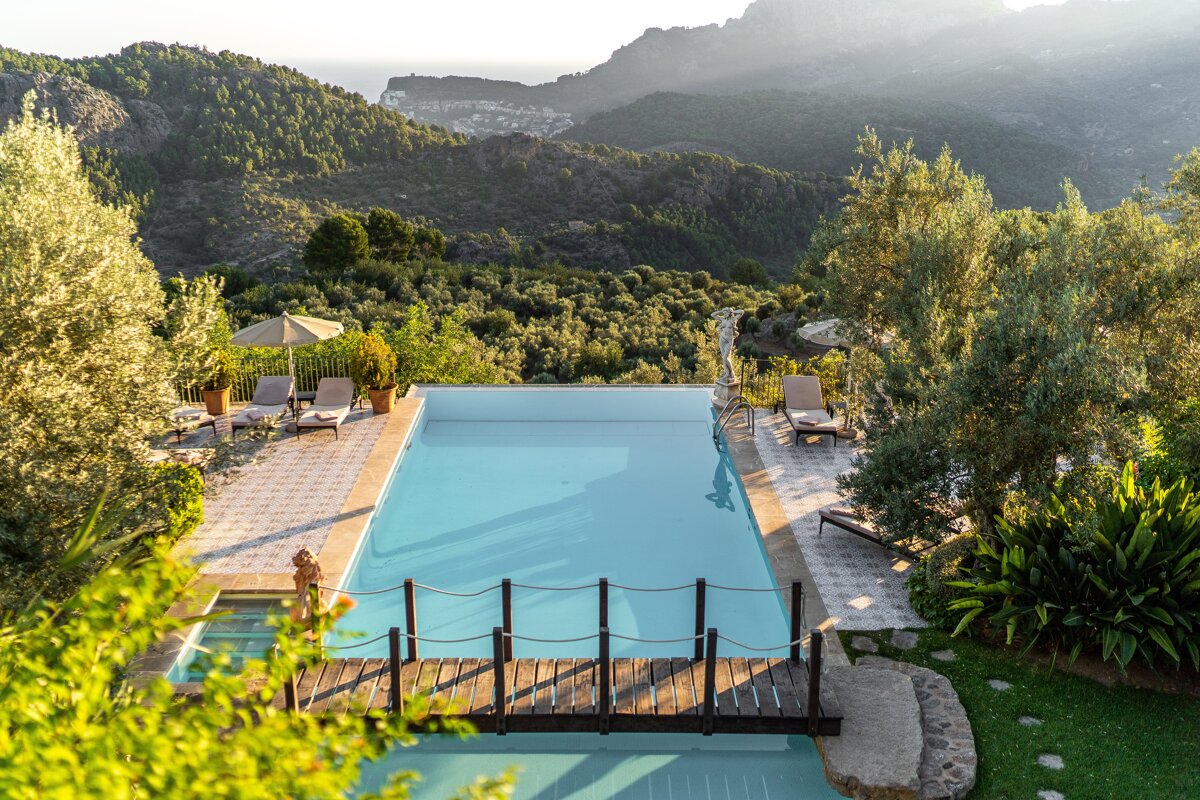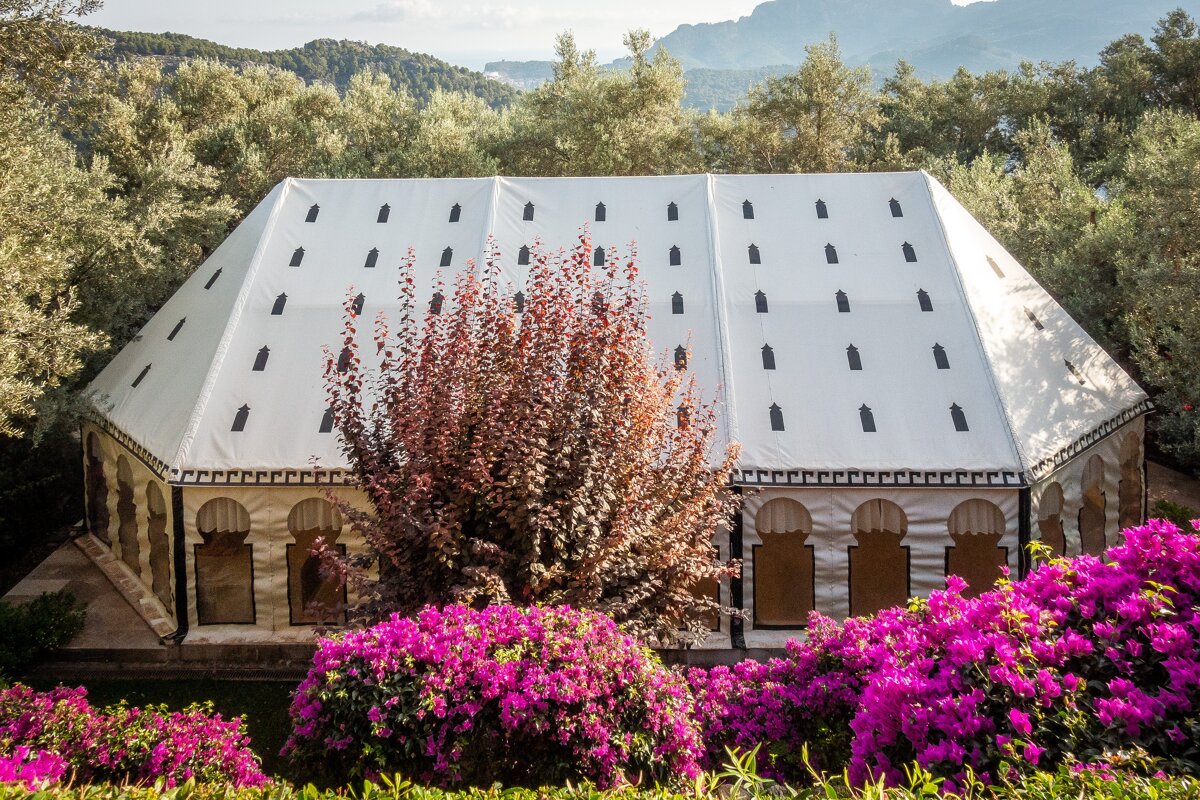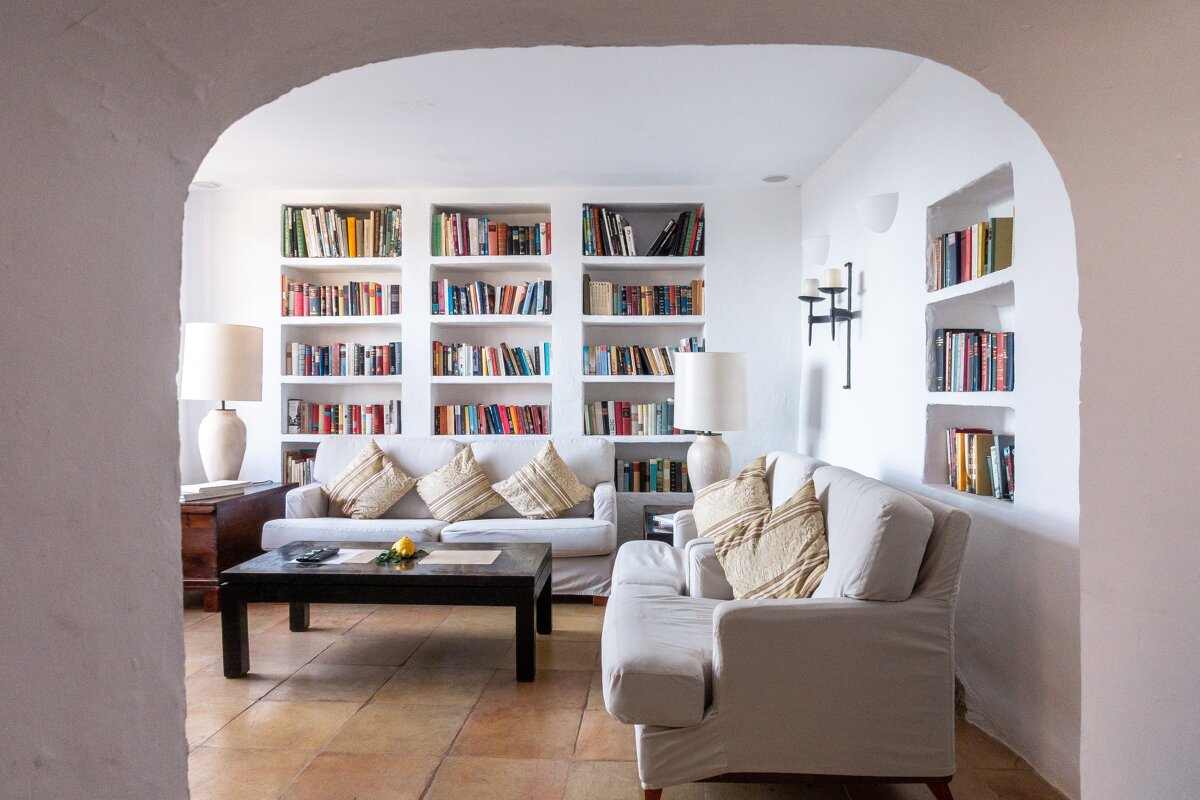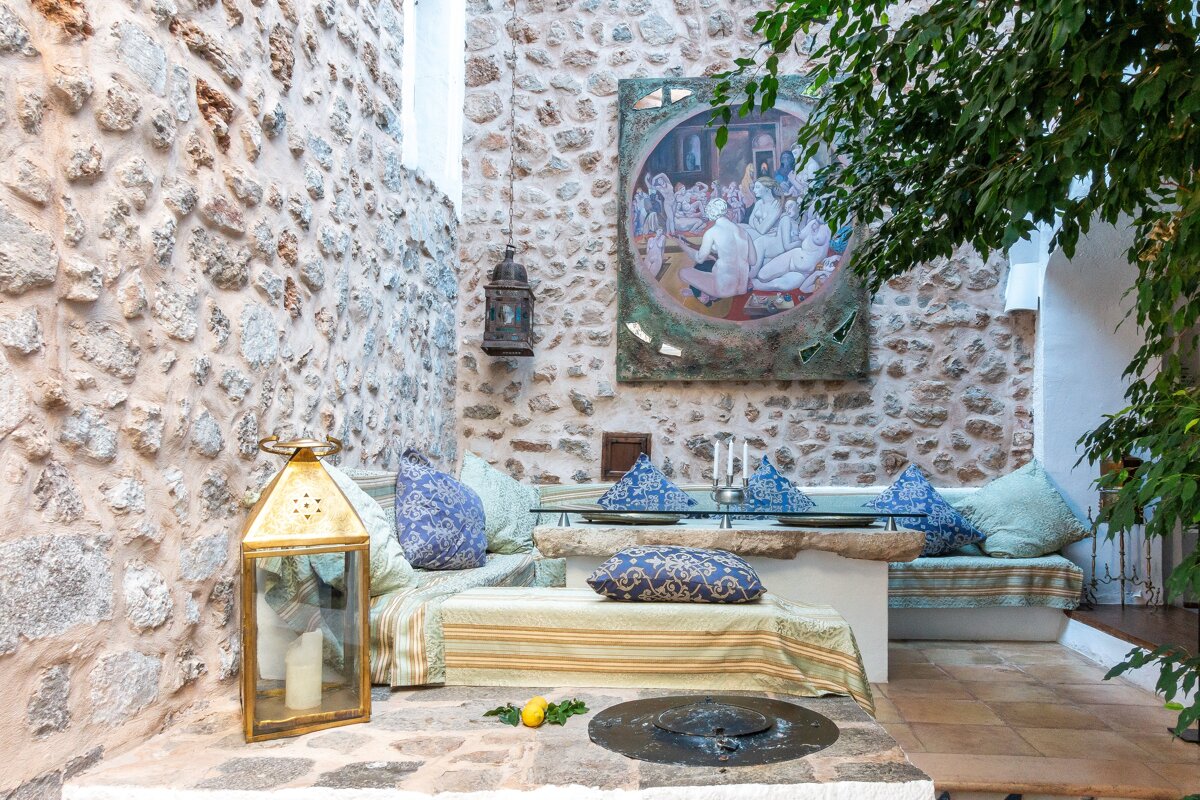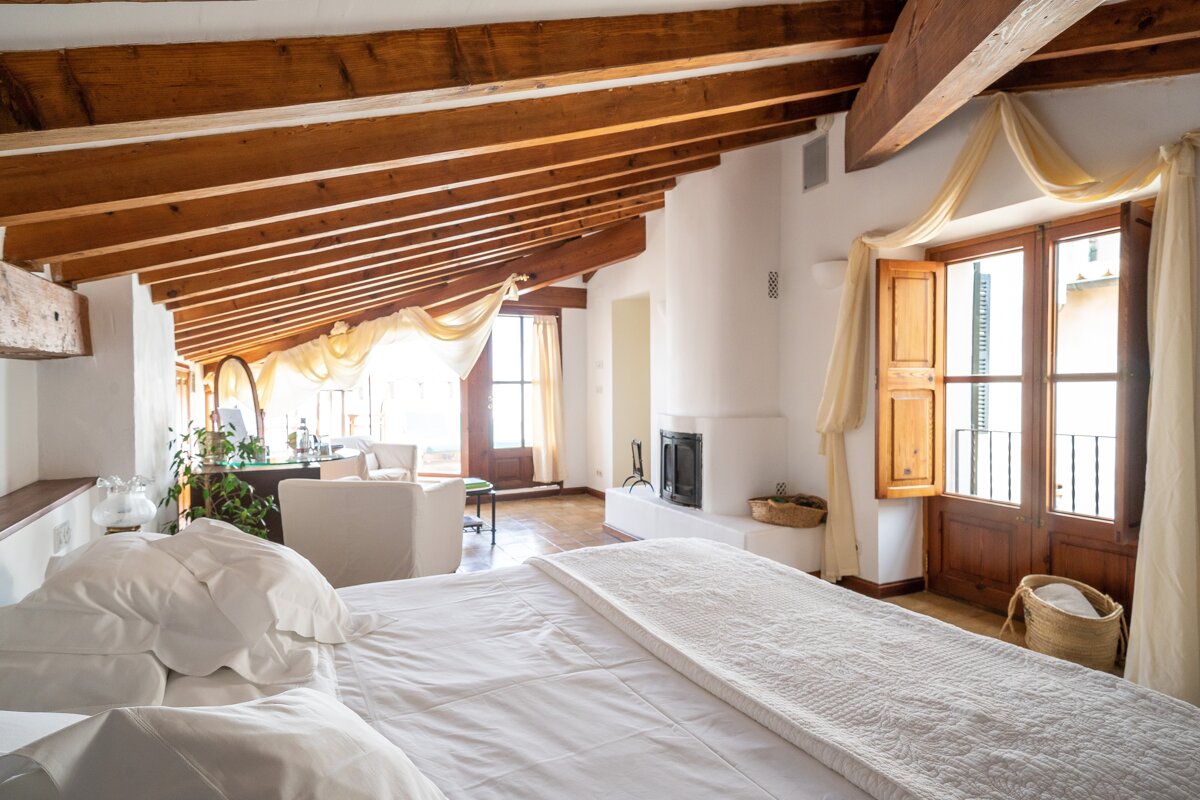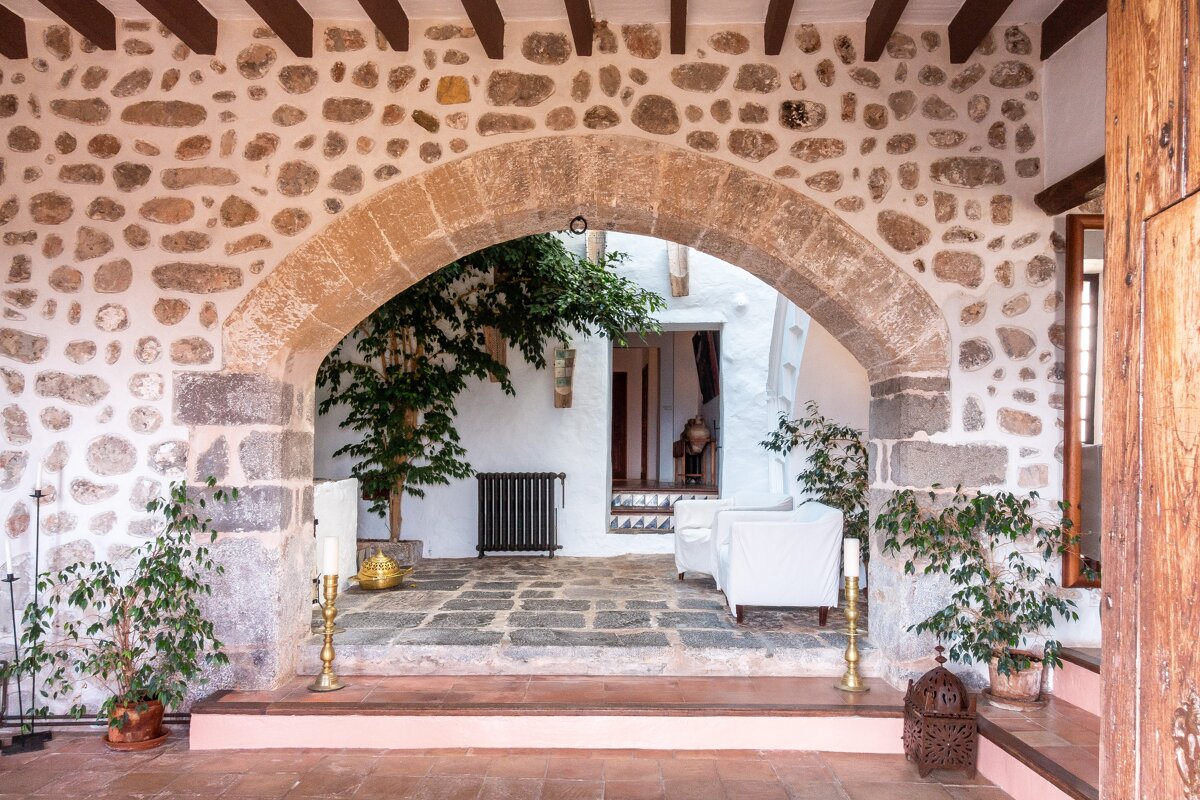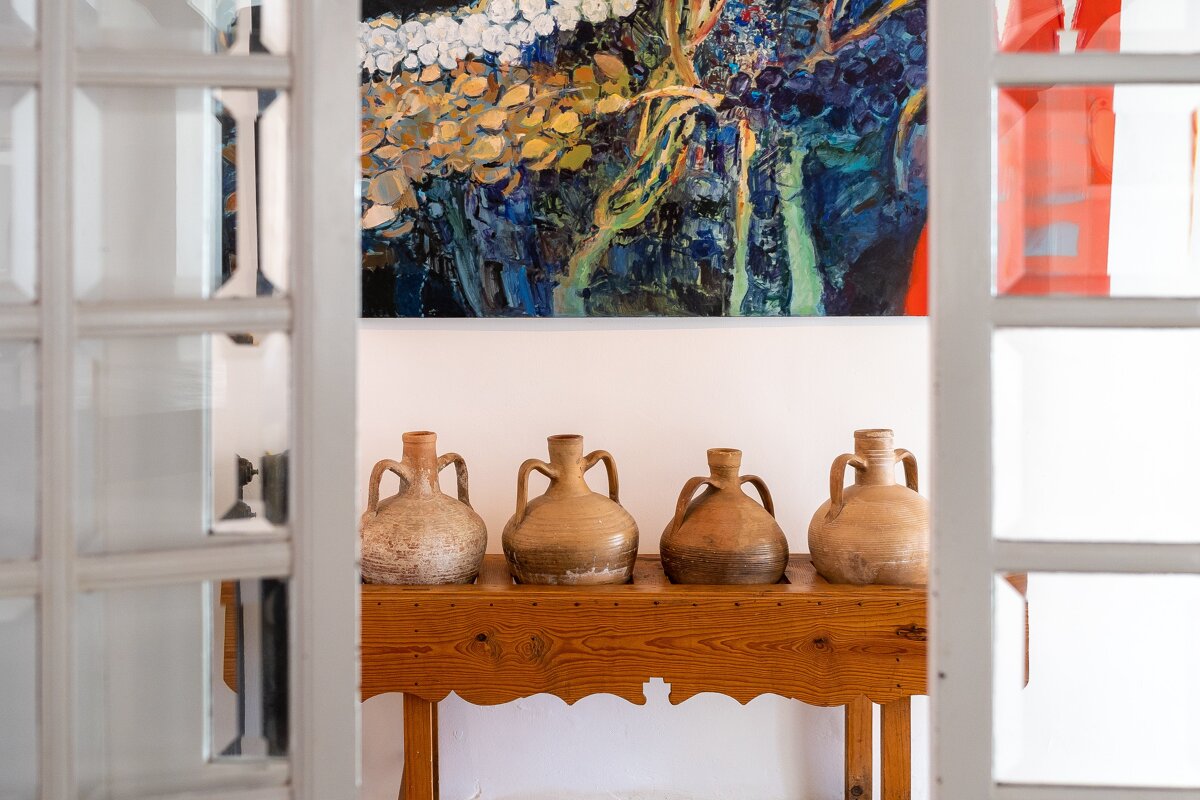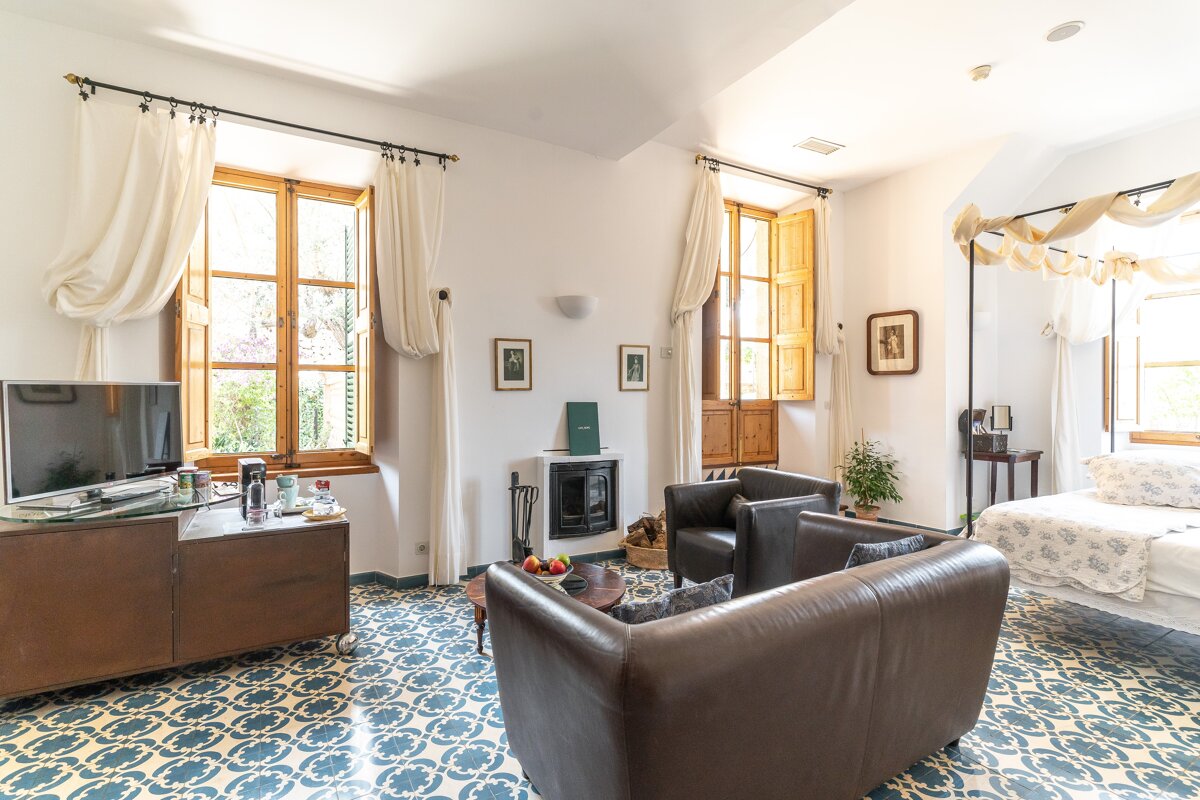 Ca's Xorc Luxury Retreat, Soller
Luxury retreat in an idyllic mountain location
Ca's Xorc Luxury Retreat is the place to stay if you're looking for somewhere that's rich in history but with all the modern amneties. Breathtaking views, gourmet cuisine and a relaxing environment, the ideal place for a peaceful stay in a beautiful location.
Ca's Xorc Luxury Retreat is nestled in the mountains of Sóller within the 200 year-old walls of a former finca.
Choose between 13 individually furnished rooms, each one styled with a blend of traditional Majorcan architecture and decorative elements from Morocco. In addition to the 13 rooms, there are two garden cottages that provide that extra bit of space and privacy with their own private gardens.
Key features that make a stay at Ca's Xorc a unique experience include:
A restaurant that was founded by Pep LLuís Mayol "Barretes" serving gourmet cuisine
An outdoor swimming pool in an idyllic location
Beautiful gardens & terraces - perfect for moments of peace and quiet, or to enjoy breakfast, lunch and dinner outside
Luxury spa
The perfect location for long walks and hikes in a gorgeous Mediterranean location
Reviews
175 verified reviews by
The Pool
One of the crown jewels at Ca's Xorc Luxury Retreat is the magnificent infinity pool that seems to spill off the ledge and into the Valley below with breathtaking views of the Mediterranean Sea in the distance. On either side of the pool, which are joined by a charming wooden bridge, is a tiled terrace with comfortable loungers where you can soak up the Mediterranean sun.
When the heat of the day cools, the pool area also features a Jacuzzi where you can unwind and revive any aching muscle whilst taking in the magnificent views.
The Restaurant
The hotel's restaurant is considered one of the finest in Mallorca. It is open for both lunch and dinner and offers creative Mallorcan-Mediterranean cuisine using local, fresh, organic and seasonal ingredients. Dishes are accompanied by the best local and international wines. You can enjoy your meals inside their light and airy dining room or outside on their elevated terrace with sea views.
Lunch and dinner are served every day from 13:00 - 16:00 and 19:00 - 22:30, except Mondays.
A complimentary breakfast is included in the price when you book a room at the hotel.
Visitor comments
"Our stay at Ca's Xorc was magical. The staff were obviously a very professional team, always there but never intrusive. Our beautiful room (each was obviously individual) was high in the roof with its own very private balcony and a million dollar view of the Soller valley, Port de Soller and the mountains. The gardens, pool, the many lounge areas and the outdoor dining made our whole stay a magical and tranquil time. Oh and the food, just like everything else, innovative, beautifully presented and tasty. The sheep bells, the twisty driveway, the olive trees, indeed everything, made for a holiday we'll remember forever." - Trip Advisor
"It's hard to describe the amazing-ness of this place. The hotel is located high above the beautiful town of Soller. After climbing up a windy mountain road, you are greeted by an oasis of flowers, manicured lawns, and the most spectacular view I've ever seen. We stayed here for 5 nights on our honeymoon in room 3 and were absolutely blown away by the natural and man-made beauty of the grounds. From the infinity pool, to the numerous outdoor seating areas, jacuzzi, gardens, patios, and more there is always a new opportunity to experience beauty. The hotel itself is beautifully restored, common ares feel moroccan inspired and luxurious but comfortable. Dinner is amazing and is offered either out on the patio or inside the gorgeous olive press room. Oh and service is absolutely incredible. We had to catch an early flight and the hotel prepared a special breakfast for us to be ready at 4am while they loaded our luggage and wrapped up any lose ends. This place is magical and should be on everyone's list of must-see places in Mallorca." - Trip Advisor
"We just left Ca's Xorc for the third time - this time the most special of all as it was the venue for our wedding. This is one of the most beautiful and romantic places we have ever been and so many of our guests said the same" -Trip Advisor
"Traditional yet stylish former finca set in a beautiful location with stunning views down to the sea at Port Soller. Bedroom was beautifully furnished in an appropriately understated way with secluded private balcony. Throughout the hotel there are rooms created almost as tasteful pictures to be admired as well as used. The infinity pool and surrounds are equally beautiful. Dining on the terrace lit by candles and flaming torches was an unforgettable experience as was the food - among the best we've experienced in Mallorca." - Trip Advisor
"The hotel is well appointed and in a spectacular position with long reaching views set in beautiful gardens and within easy reach (about half an hour) of Palma airport. The staff could not have been more friendly and helpful and the restaurant is high quality albeit that the menu didn't change whilst we were there but there are specials both at lunch and for dinner." - Trip Advisor
Child policy
Ca's Xorc Luxury Retreat & Restaurant is an ADULTS-ONLY hotel so minimum age of the guests is 16 years.
Children are welcome in the Restaurant and when the hotel is completely booked by a group.
Contact
Address
Carretera De Deiá Km 56.1km
07100
Location
Soller, Mallorca