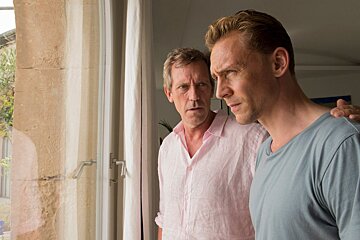 © Des Willie/BBC/The Ink Factory
The Night Manager's lush locations in Mallorca
Popular BBC series filmed all around the island of Mallorca
Drawing over six million viewers in front of the telly for each episode, the nail-biting thriller has showcased some of the best and most luxurious hotels, restaurants and beaches in Mallorca. So, if you want to experience sexy side of the Mediterranean island, head to one of the following spots and imagine you have Tom Hiddleston (or Elizabeth Debicki) by your side.
The Night Manager tells the story of Jonathan Pine (Hiddleston), a former British soldier that infiltrates the world of billionaire arms dealer Richard Roper (Hugh Laurie). To create the opulent atmosphere surrounding Roper, the producers decided to film part of the show in Mallorca, choosing some of the most exuberant spots on the island.
Watch this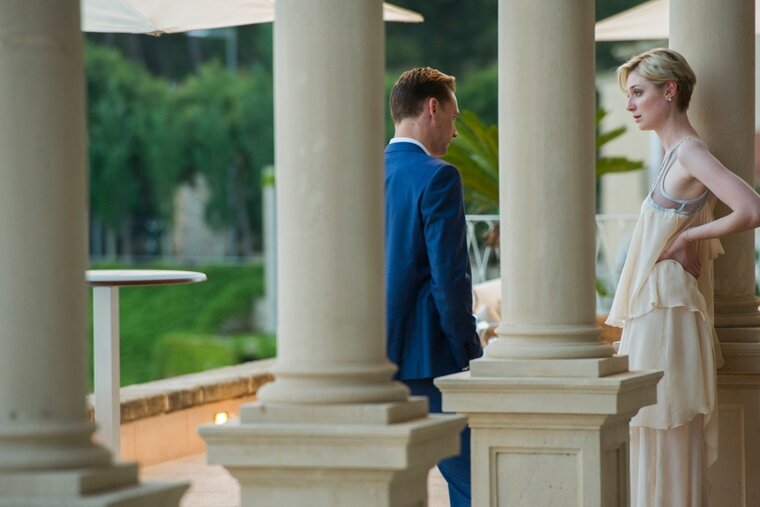 Maricel Hotel
Hotels have featured strongly in this adaptation of a novel written by John Le Carré. On the terrace of the Maricel Hotel, with wonderful views over the Mediterranean sea, Roper discusses business with his associate Sandy Langbourne (Alistair Petrie). This five-star hotel, not far from Palma, boasts a pa where you can relax and feel revitalised in a truly lavish space.
Son Julia Boutique Hotel
One of the most talked-about scenes was the steamy encounter between Pine and Jed Marshall (Elizabeth Debicki), which was filmed at Son Julia Boutique Hotel, a stunning country house in Llucmajor. They offer lots of facilities to keep active while on holidays such as cycle rental, tennis and padel courts or a fitness room, and you can also relax at their fully equipped spa while enjoying a glass of their wine, a light and fruity Chardonnay. Or maybe you just want to imitate the series' characters and hide out in one of their elegant rooms.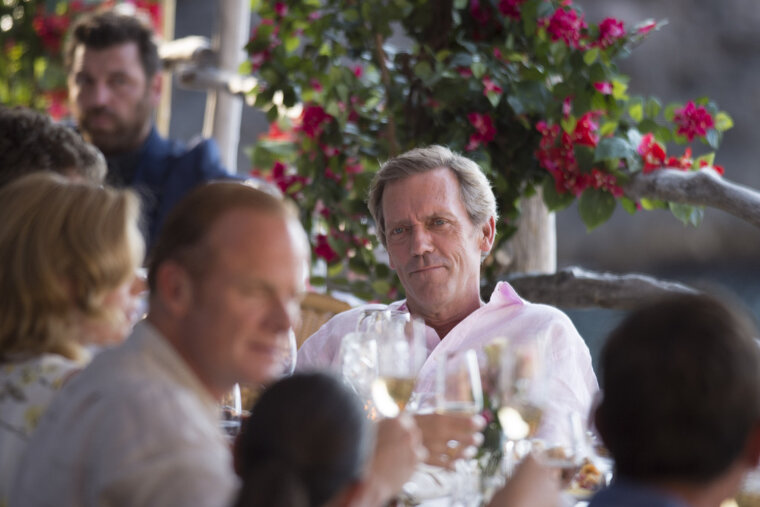 Ca's Patro March Restaurant
The stunning setting of Roper's family dinner is Ca's Patro March restaurant, a simple yet wonderful terrace perched over the rocks above Cala Deià. Serving seafood freshly caught by local fishermen, this is the perfect place to enjoy a lazy lunch before dipping into the clear Mediterranean waters below. The remote location proved a challenge for the film crew but director Susanne Bier knew the beautiful restaurant well and was determined to bring it on screen
Port de Sóller
Pine and Angela Burr (Olivia Colman), the intelligence officer that recruits Hiddleston's character, meet clandestinely on Port de Sóller's sea promenade, Carrer de la Marina, where he orders ice cream at the vintage Glace Moustache ice cream truck. This wonderful little village, surrounded by the Tramuntana mountains, is a great spot to spend a sunny day on the island. Hop onto the award-winning vintage Sóller train from Palma for a great day out.
Palma
Palma also features in a few scenes. The Gothic church of Santa Eulalia served as the backdrop to Burr's conversation with lawyer Juan Apostol (Antonio de la Torre), supposedly taking place in Madrid. Spain's capital city was also represented by the Mallorcan terrace of Sadrassana Restaurant, a great address in Palma's old town serving traditional local cuisine with contemporary touches. John Le Carré himself participated in a scene recorded at Bahia Mediterraneo, an elegant restaurant located at Palma's sea promenade serving traditional Mediterranean cuisine.
More inspiration...
With 'The Night Manager', the island has further consolidated its place as a firm favourite among film crews. In 2015, Palma Film Office received more than 150 applications to film on its streets and we're sure that the sun and the stunning Mallorcan landscapes will feature in many more TV shows and films in the future. In the meantime, book your hotel on the island and enjoy the popular show's locations.