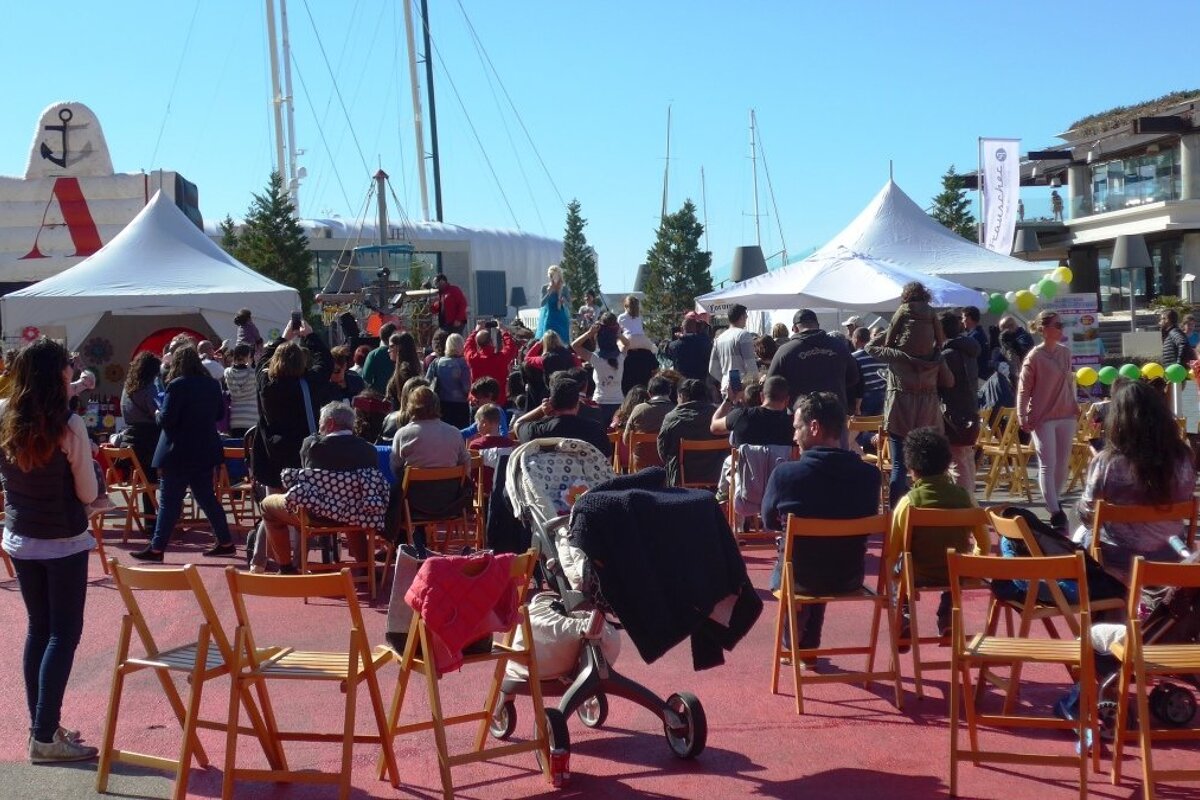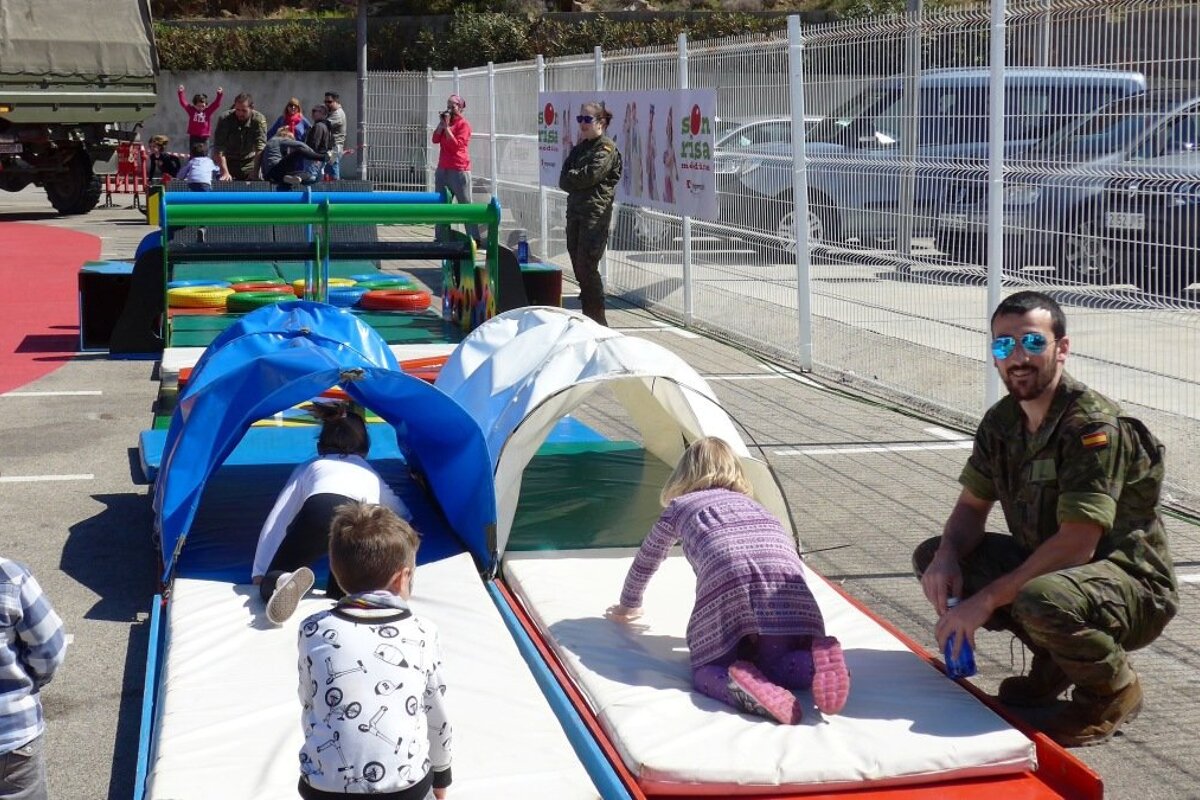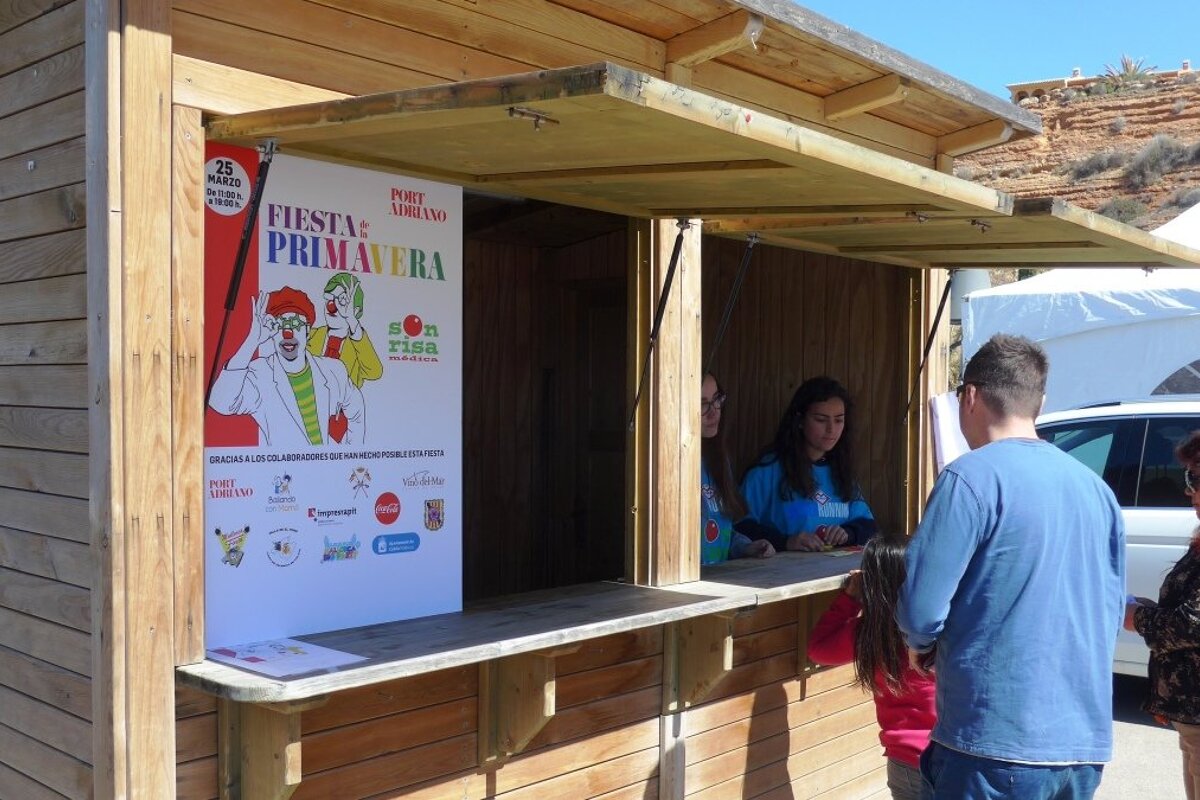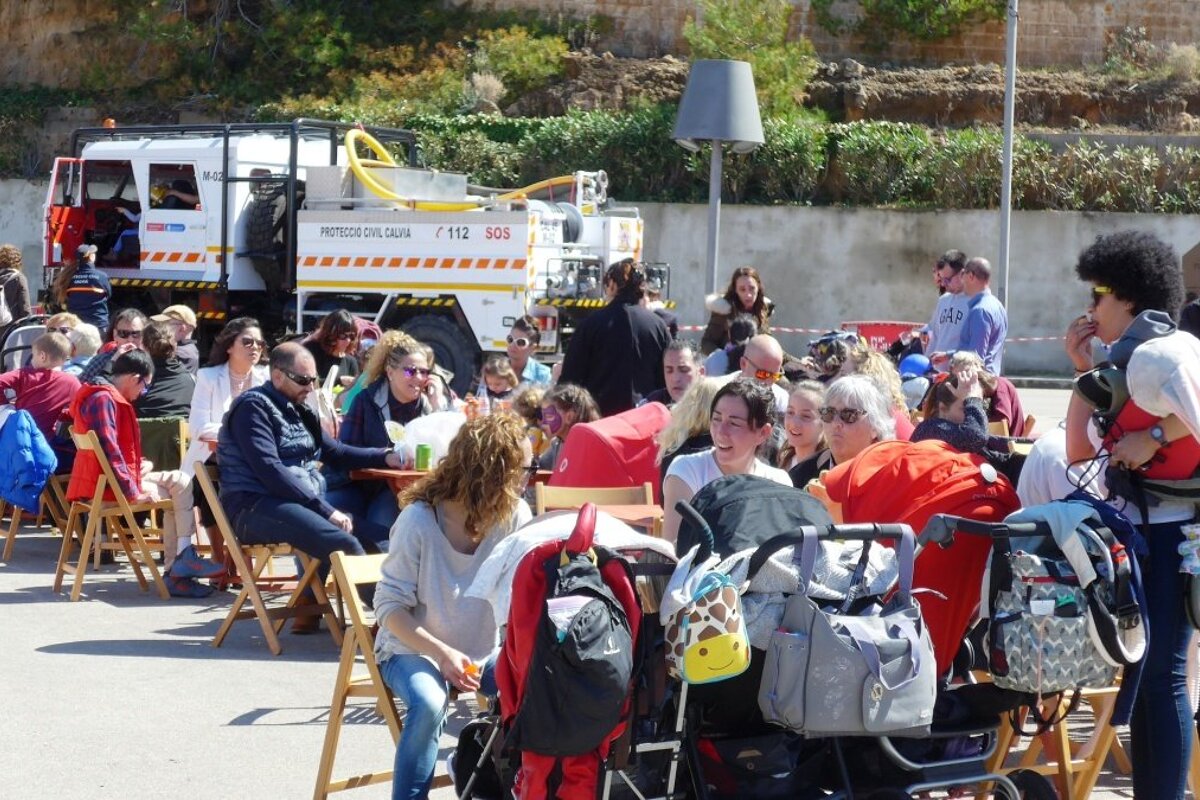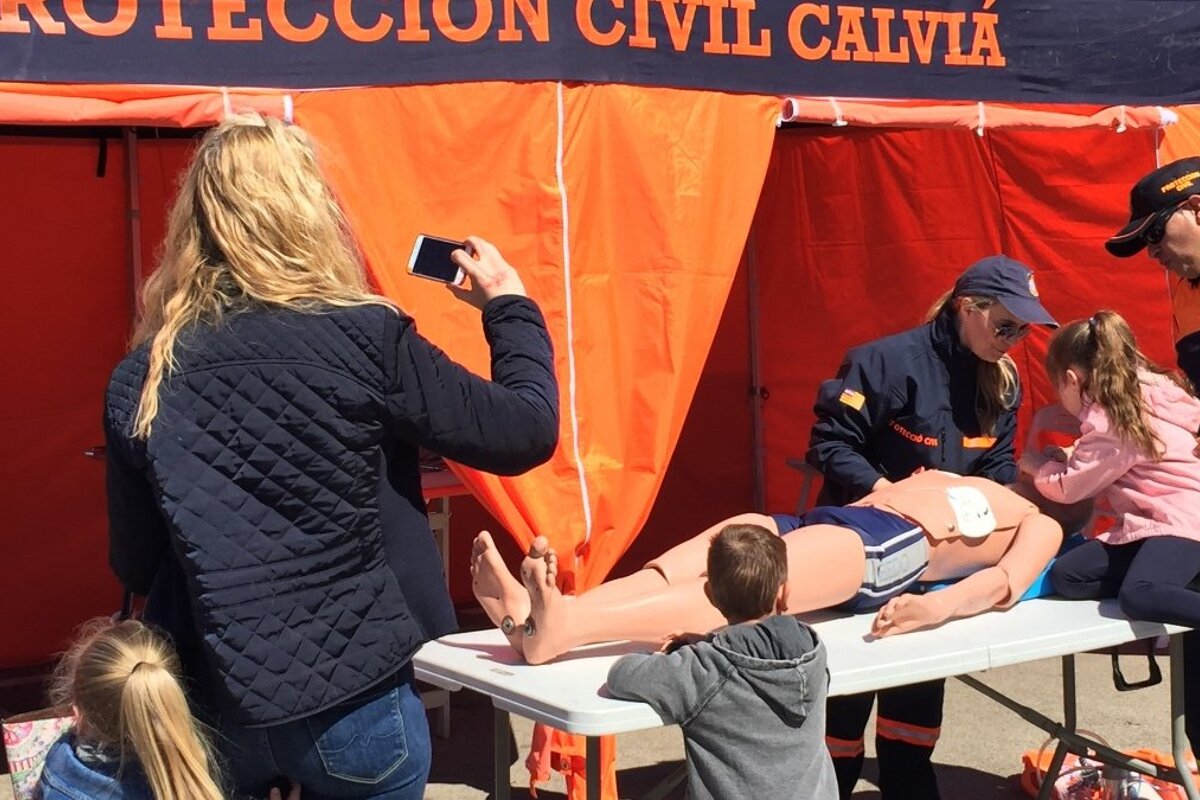 Fiesta de la Primavera 2017 Review
The Spring Fair brings sunshine and smiles to Port Adriano
After a day of heavy rain, the sunshine came out for the second edition of The Spring Fair in Port Adriano. From 11:00 to 19:00, an area of the port was dedicated exclusively to family fun.
All proceeds, including the €3 entrance fee, went to the charity Sonrisa Médica, which literally means 'Medical Smile'. The charity's aim is to transform public hospitals into happy places and it achieves this thanks to the hard work and enthusiasm of thirteen professional clowns.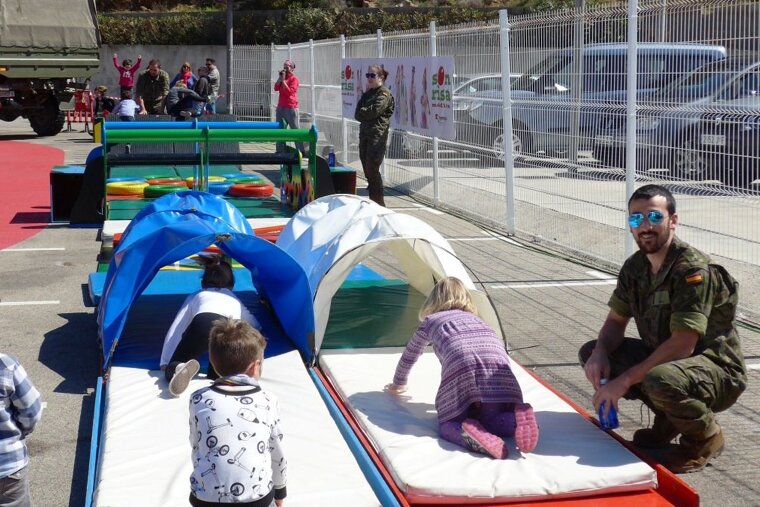 There was plenty to keep the kids entertained at the fair this year. A colourful obstacle course on one side was perfect for the most energetic. The competitive raced each other through tunnels and over platforms, while volunteers from the Spanish Army kept a watchful eye on their acrobatics. A huge bouncy castle with a slide provided another outlet of energy and there were sing-alongs and a junior Zumba class directed from centre stage.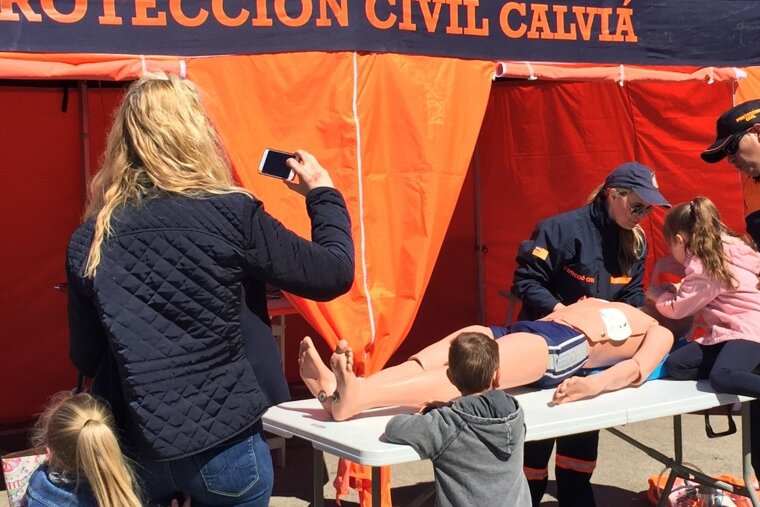 Protección Civil Calvia also had a stand at the fair. You couldn't miss it as there was a life-sized human model lying prostrate on a table outside. My mother-in-law thought it was sunbathing until we got closer! Volunteers demonstrated CPR and recovery techniques, adding an important educational element to the day.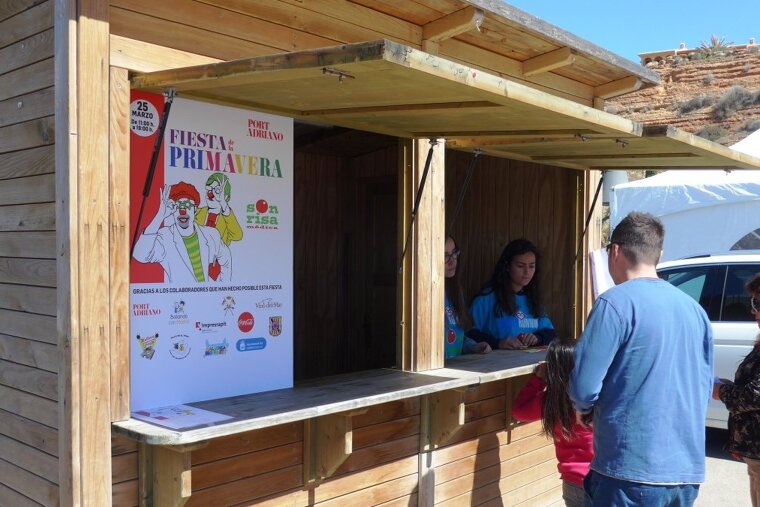 My 4-year-old companion was very eager to attend one of the Arts & Crafts workshops and reappeared triumphantly with a purple butterfly made from crepe paper and a twisted straw. As always, the face painting stall was rammed and over a hundred children were transformed into pirates, princesses and, of course, Spidermen.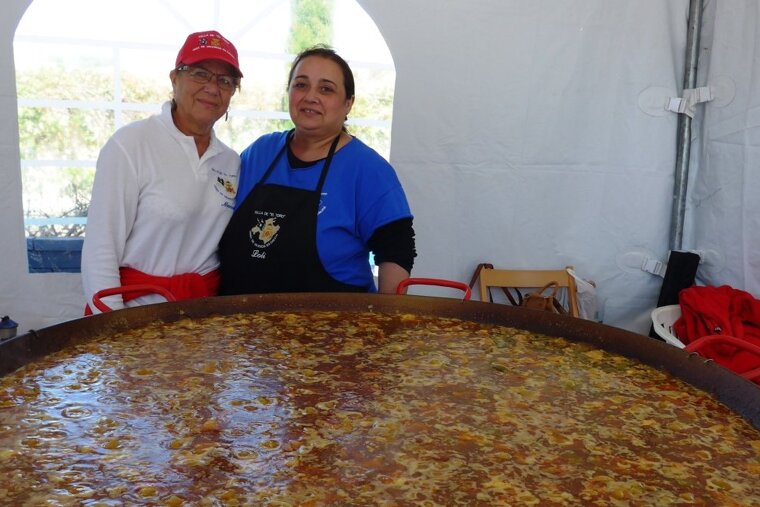 The Falleros de El Toro cooked a traditional Valencian paella of chicken, rabbit and pork. The paella took two and a half hours to make and served two hundred people. Serving began at 14:00 and, half an hour later, they were scraping up the last spoonfuls. Thankfully I got to the front of the queue just in time! It was absolutely delicious and only €2. If cooking for two hundred sounds daunting, that's nothing to the experienced chefs, who told me they would be making a paella for 600 the following week!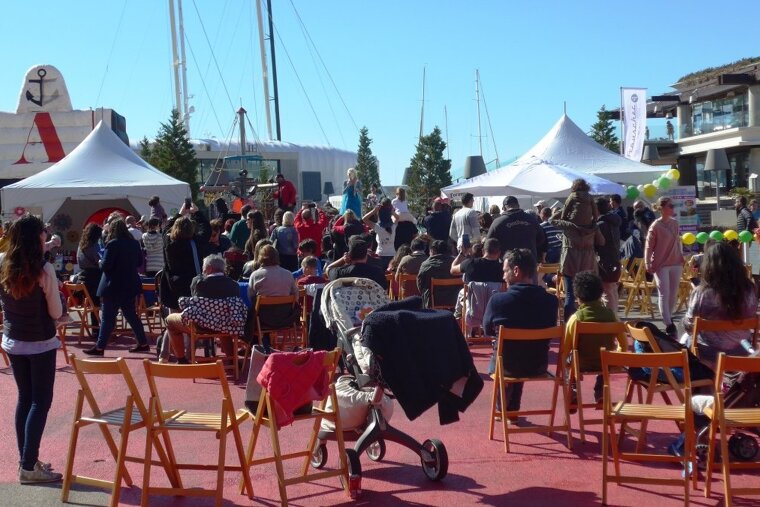 After lunch, families moved their chairs towards the stage and children got excited as one of their favourite characters was due to appear any minute. Yes, the Spring Fair had attracted none other than Elsa from Frozen! Dressed in her iconic blue gown and with her thick blonde braid, she greeted the children in her honey voice. She apologised for Anna's absence. Apparently, Olav had eaten so much chocolate the night before, that she had had to stay in the castle to look after him. It happens, I guess.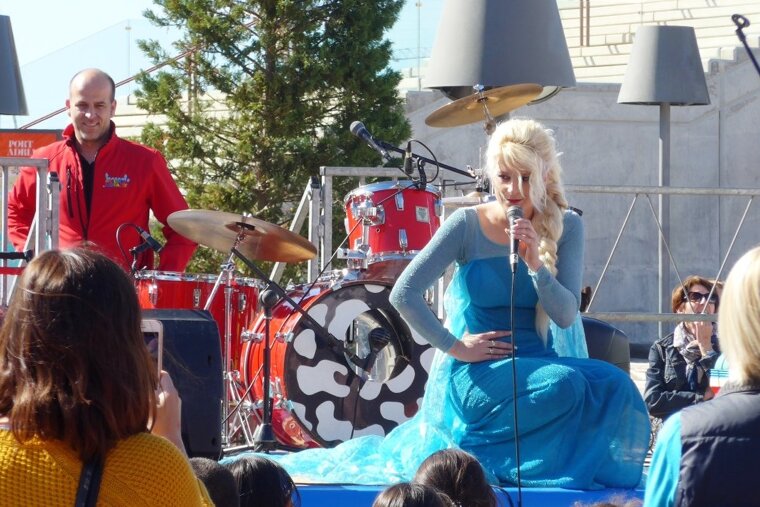 A few brave children had their go on the microphone and everyone who knew Let it go! (or rather, Spanish version: Suéltaloooo!) happily belted it out. Afterwards, children lined up to have their picture taking with the celebrity.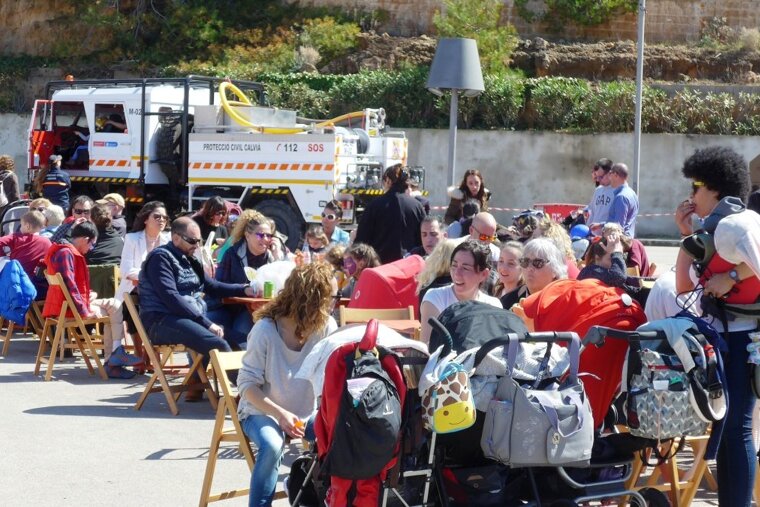 La Fiesta de la Primavera delivered a fun day out for the kids and all for a wonderful cause. All the volunteers were friendly and enthusiastic and the weather kept its end of the bargain too, providing plenty of sunshine and a fresh spring breeze. This is just one of the many events Port Adriano is hosting this coming year!
---
Location
El Toro (Port Adriano), Mallorca