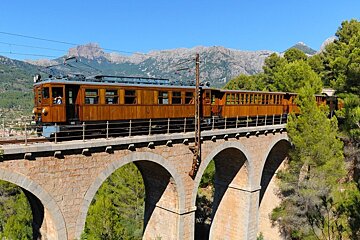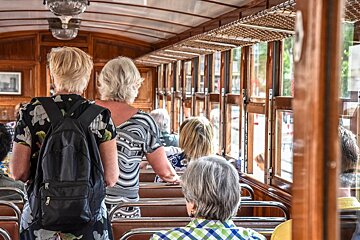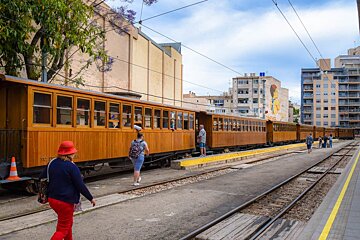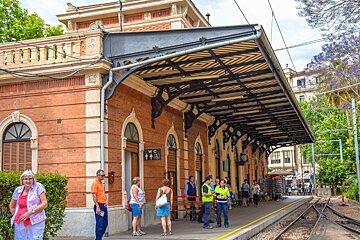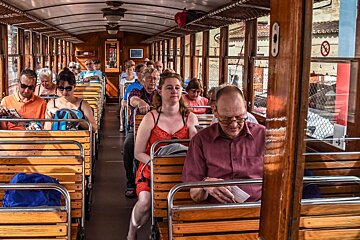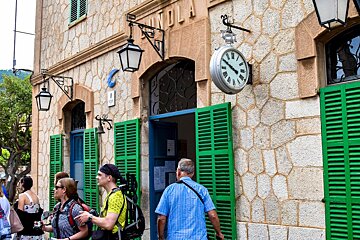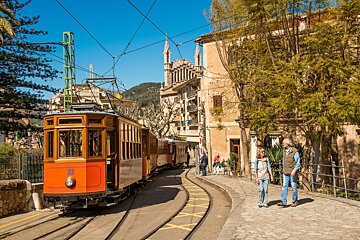 Palma to Soller Vintage Train Ride, Soller
Narrow gauge railway line from Palma to Soller opened in 1912
The vintage carriages are still in use, providing a fantastic opportunity for tourists, and a relief for locals from the terrors of the old Palma-Soller road.
The train, all mahogany panels and brass fittings, leaves Palma amid a bustle of hisses, hoots and whistles before rattling down the city streets and into the suburbs. Soon you are out on the plain, passing small country stations and pigs rooting beneath the trees.
You can get off at Bunyola and visit the Tunel factory where Mallorca's herb-based liqueurs are made - the label shows a train emerging from a tunnel. Stay on the train and soon you start to climb, entering a 3-km tunnel before returning to daylight for the drop, through a dizzying series of bends, to Soller.
To carry on to Port de Soller you can jump on the "Orange Express" - the tram the services that two towns.
Worth knowing
It runs all year, except for January. There are six trains a day during the months April to October and the service reduces to four trains a day in February, March, November and December.
The tram to Port de Soller runs twelve times a day throughout the year.
How to book
You can book at the station or by calling or emailing the company directly in advance of your visit.
Location