Brilliant brunches in and around Palma
Where to bag a good breakfast & soak up the sun
The brunching concept has been taking the world by storm and Mallorca is no exception. If you're after a long and lazy brunch with family or friends on any day of the week, then there are quite a few fantastic places popping up all over the island.
Here are some of our favourite brunch hot spots in and around Palma.
Breakfast on the tourist circuit – Mise En Place
If you are ticking off the tourist landmarks of the island's capital and looking to squeeze brunch into your day, we would highly recommend a trip to Mise En Place, tucked away in the corner of Plaça Major (Palma's main square). Here you can get hold of an array of treats for breakfast including smoothie bowls, pastries, matcha lattes and all the latest breakfast trends while soaking up the wonderful atmosphere in the square.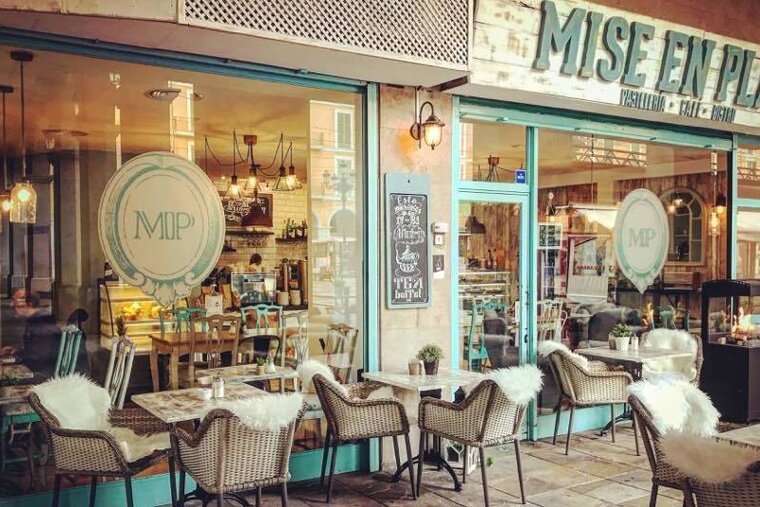 Breakfast with a view – Hotel Hostal Cuba
Located just off busy main road Avinguda Gabriel Roca, on the edge of Santa Catalina and with a view overlooking the harbour, the cafe at Hotel Hostal Cuba is where the cool crowd congregates for breakfast. It offers an exceptional menu and a pretty impressive sky garden overlooking the marina. On the menu, you will come across some age-old international favourites like pancakes, alongside traditional Spanish-style options like jamón, sobrassada, tortilla and Mahon cheeses, and creative treats like toast with ricotta and strawberry jam.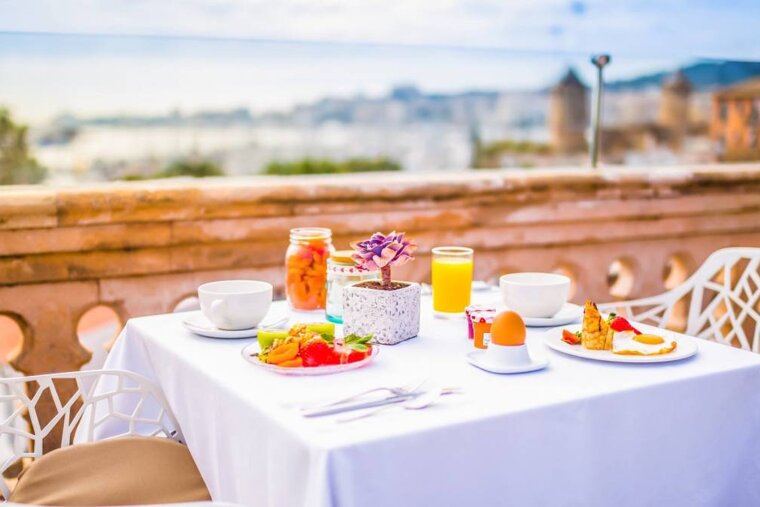 Wholesome brunch – Santina
If you are looking for a healthy brunch, then Santina is absolutely the place to go. Be warned, there are often queues out the door for a table on a Sunday but it's well worth the wait. It offers a casual yet creative vibe when it comes to the menu and they serve the most Instagram-worthy smoothie bowls – the 'Berry Acai bowl' and 'Mango Bowl' are definitive crowd pleasers. Smashed avocado enthusiasts should try the 'Healthy Greek Toast', topped with avocado, feta mash, chia seeds and salad. If bagels are more your kind of thing, then the selection here is to die for. Try the 'King of the North' (smoked salmon, cream cheese and avocado bagel served with scrambled eggs). And, of course, you have got to wash it all down with one of their smoothies. These are just a few examples of our favourite dishes but get down there and try it out. Vegan and gluten-free options are also available.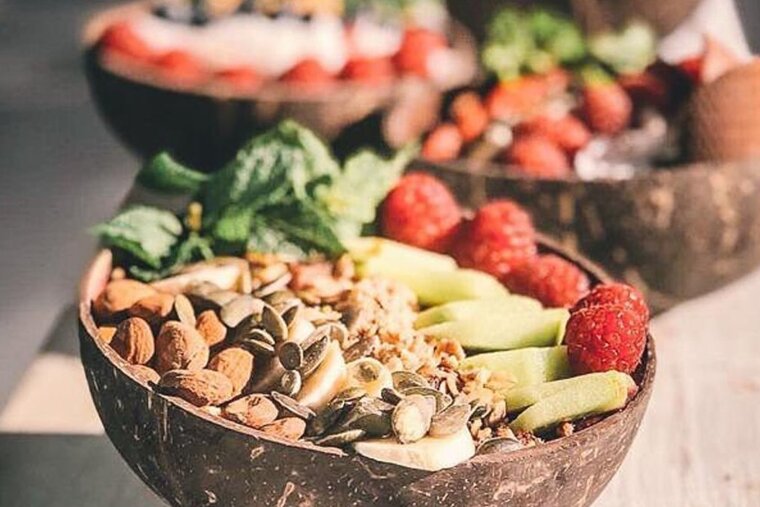 Brunchit – the prettiest brunch venue in Palma City
Brunchit is a fusion of ideas, trends, art and flavours. 'Delicious, simple and real' - Brunchit want to establish their own 'brunch' philosophy by mixing savoury and sweet, their aim is to create the perfect combination for people who want to enjoy a flavoursome healthy lifestyle, whilst respecting various diets and without sacrificing taste. With notoriously large portions, the 'vegan pancakes' are firm favourites among several other vegan options. The 'Royal Egg Porn' is also worthy of mentioning. Located in the heart of Palma's old town and shopping district near Placa Major, you won't miss their beautiful exterior buried in colourful flowers with bright blue shutters.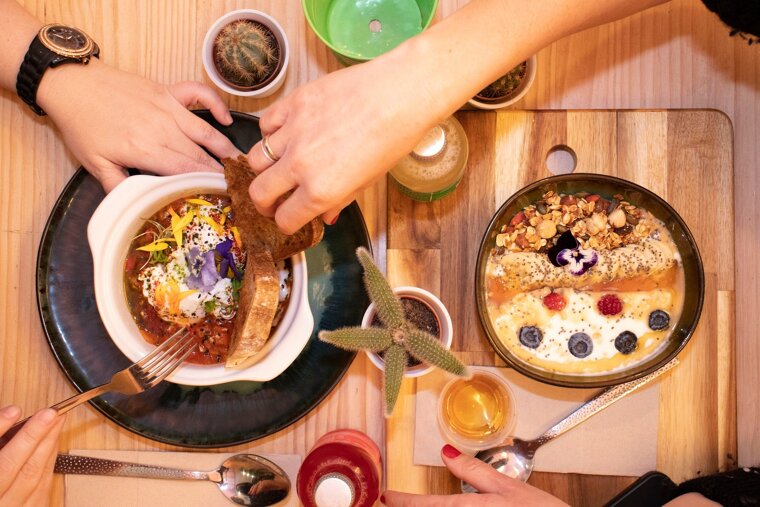 Bottomless Brunch - The Nakar Hotel
At the Nakar Hotel, you can enjoy a bottomless brunch between 12:00 and 15:00 on Sundays for just €25. Here you can expect to find a selection of warm and cold dishes, sweet and savoury, including a wide selection of eggs, tortillas, cheese, ham, bread and pastries, all on the top floor within Cuit Restaurant which offers spectacular views over the city and its splendid cathedral. The icing on the cake here is the atmosphere as the DJs work their magic in keeping everyone upbeat during their brunch experience at the Nakar Hotel.
Traditional Mallorcan brunch - Es Rebost Cafe
If you are looking for a casual experience among the hustle and bustle of Palma's city centre, Es Rebost is on one of Palma's main shopping streets, Avenida Jaume III. It serves typical Mallorcan recipes for breakfast, all made with organic, locally-sourced ingredients and with lots of gluten-free options. Start your day with some of their savoury specialities such as "galletas trempades" (traditional savoury crackers topped with sobrassada, camaiot, botifarrón and pork paté, seasoned with tomatoes, olive oil, salt from Es Trenc and pickles), sobrassada sandwich, llonguet (typical Mallorcan crunchy bread served with aged Mahón cheese and vegetables or just some olive oil and salt) or coca. And, if you have a sweet tooth, they also have typical cakes such as carob muffins, almond "gató" and, of course, ensaimada, as well as yoghurts, freshly squeezed juices, smoothies, fruit and so much more.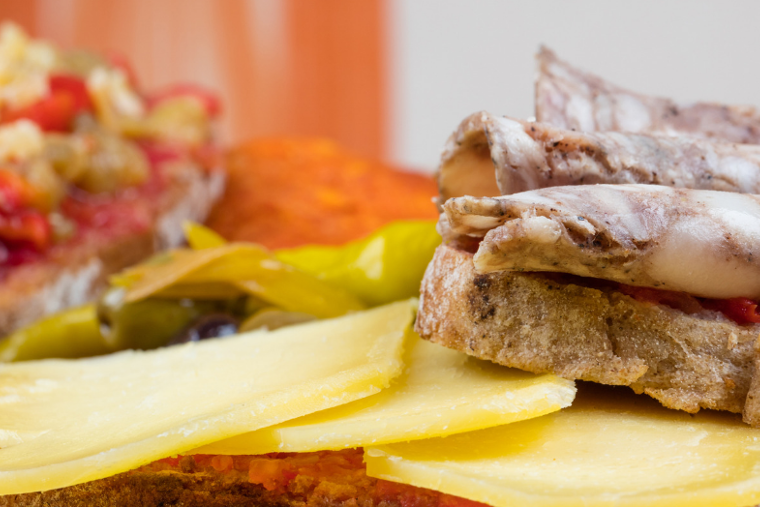 Breakfast served with a pool party – Nikki Beach
Nikki Beach's Amazing Sundays Brunch is probably one of the most famous brunches on the island. Their legendary parties have become a worldwide phenomenon so we guarantee that brunch here will be a memorable experience. Skip breakfast and arrive at 12:00 to make the most of this banquet. You can expect a wide selection of mouthwatering courses from classic breakfast favourites and cold pressed juices to a variety of live cooking stations including a sushi and oyster bar to interactive table side cooking for main course or sweet desserts.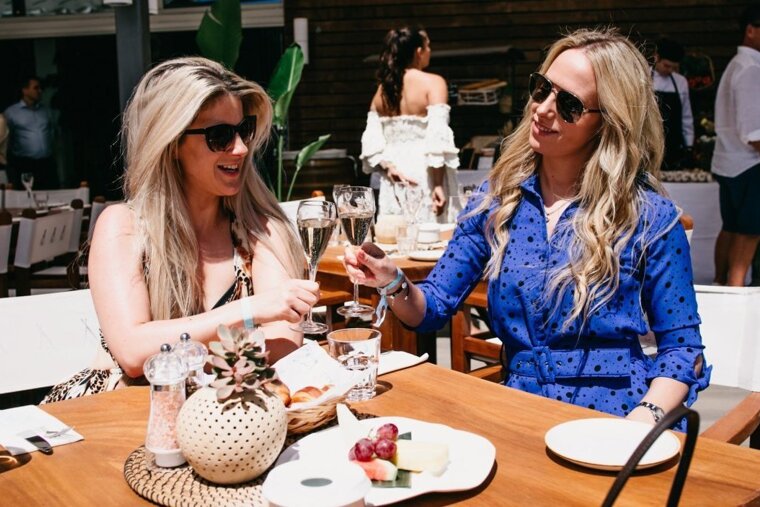 The best breakfast in the world – Hospes Maricel Restaurant
Acclaimed as "the best breakfast in the world" at the second edition of Madrid Fusion, Spain's most prestigious gastronomy event, brunch at Hospes Maricel Hotel is a true gourmet experience open to everyone. Only about a 15-minute drive from Palma, brunch is served at this hotel's restaurant on a large terrace overlooking the sea. For €49, you can enjoy a scrumptious feast including innovative creations like 'Foie with mango in yoghourt textures lyophilized, osmotized and rocks', and perhaps their 'Mallorca's ensaimada "Borrachito", creamy chocolate ice cream, caramel and carquinyols'. Tempted? Make sure you book at least 48 hours in advance, we guarantee it is definitely worth the trip.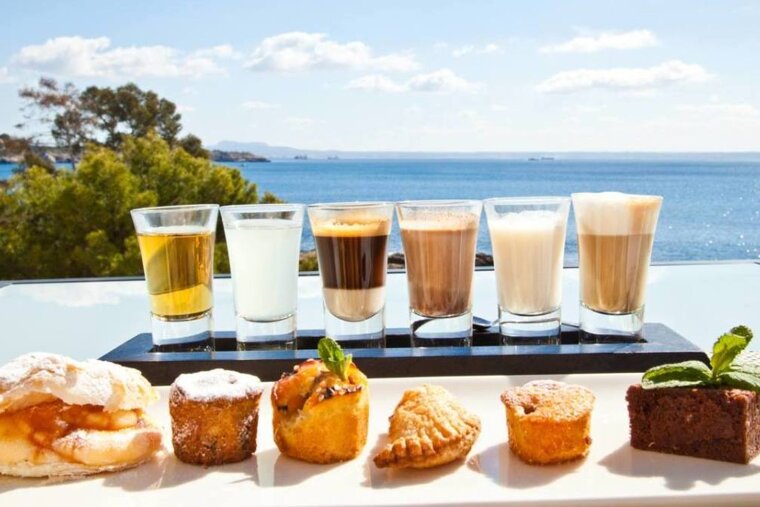 Brunch on the coast – PuroBeach
If it's all about the setting for you, then PuroBeach's 'Let's Brunch Experience' on Saturdays should be on your radar. Here you can indulge in a buffet breakfast featuring cava, ham, cheese, croissants, fruit, cereals and nuts, with eggs benedict headlining the show. This all for €32, complete with panoramic views of Mallorca's idyllic turquoise waters. If you fall in love with the setting, you might be tempted to spend the rest of the day here on one of their sun loungers.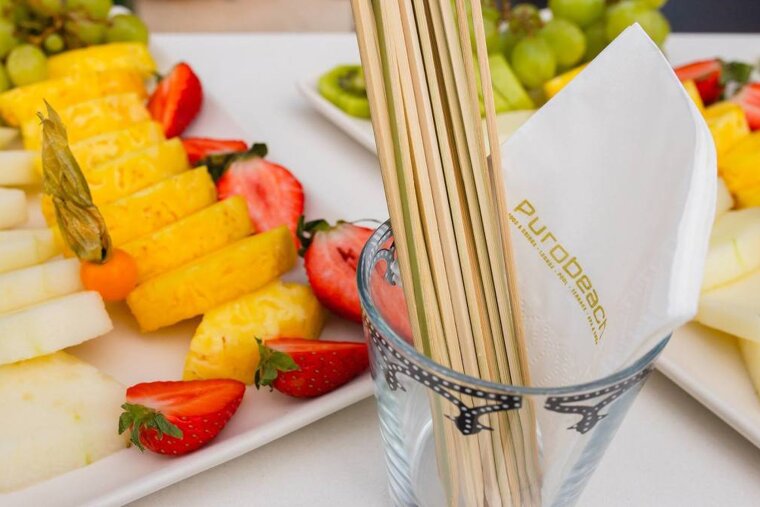 Brunch with an Italian twist - Claro
Originating from Es Palmador Beach on the island of Formentera, Claro enthusiastically arrived on the corner of popular Mercat de Santa Catalina. Offering vegan, veggie and gluten free breakfast and lunch options, their focus is 'healthy' with an Italian twist. The interior encompasses small dimensions, but of high quality and attention to detail, however there is more seating on their outside terrace. Enjoy 'Desayuno Calma' on weekends, offering an extensive but thought through menu of coffees, juices and yoghurt bowls along with toasts, pancakes and high-quality pastries. Whilst soaking up the animated energy that circulates the market square daily, try their star dish 'Piadina Romagnola' – a typical dish of Emilia Romagna – a kind of pizza filled with ingredients eaten and presented in a similar way to bocadillos. Great service and friendly staff ensure that tables are turned over quickly, so you're not kept waiting too long for a spot at this popular haunt.
Brunch in Plaza del Progres - Mama Carmen's Kitchen & Bakery
Mama Carmen's boasts two venues, both based just off the busy Plaza del Progres. Their Mama Carmen's Coffee & Kitchen spot offers vegan and vegetarian cuisine, specialty coffee, smoothie bowls and 'healthy' pastries. Their Pumpkin Spiced Latte should not be ignored, and their skilled baristas will proudly illustrate a perfect raincloud, swan or heart atop your coffee… Open from 09.00 until 14.00, start your day with a nutritious breakfast, they boast an impressive collection of tea and coffee pots from around the world. Mama Carmen's Coffee & Bakery is their 100% vegan offspring just around the corner. They transformed an old bakery to collaborate with 'The Hippie Baker' - renowned creator of donuts, cinnamon rolls and croissants famous on the island. Their take-away counter boasts numerous unique creations including 'pumpkin cream', hummus, unbeatable pasta salads, vegan eggs and daily specials.With several gluten-free options including a low sugar confectionery, Mama Carmen ensures you can indulge guilt free. La Despensa is Mama Carmen's 30m2 100% vegan oasis on the side of their kitchen store where you can find all the wonderful products they use in their produce for purchase - including homemade gluten free granola, organic natural and vegan wines, infusions, oils, vegan cheeses and much more.