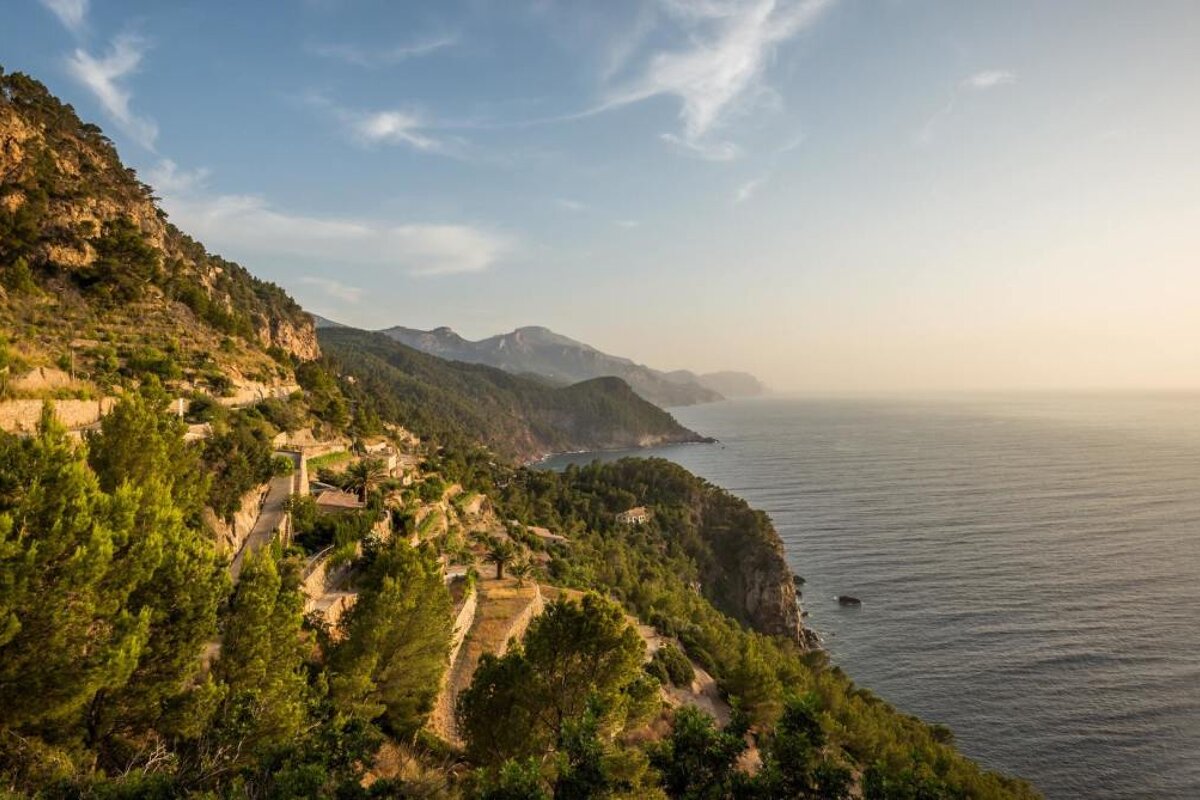 Top places to see in Mallorca
Our guide to what you must see in Mallorca this summer
There is just so much to see and experience in Mallorca. The island that offers something for everyone, including lovers of art, nature and history.
Dramatic landscapes, medieval villages, ancient castles and a magnificent cathedral are just a few of the reasons why visitors keep returning. These are some of the must-see sights and sites on the island.
Stunning scenery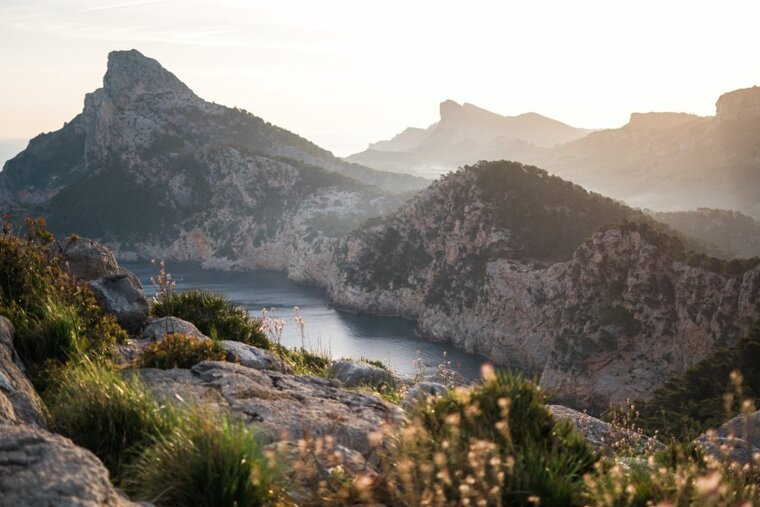 The view from Cap de Formentor is one of the most impressive in Mallorca. Every time I have visitors, I feel it my duty to take them along the winding road to the northernmost point of the island to feast their eyes on the huge grey cliffs jutting into the sea. On a clear day, you can even see Menorca. Watching the sunset there takes your breath away. Bring your own refreshments, find your own spot, relax and soak up the beautiful views. If there is space, retreat back down the path, away from the lighthouse, to take in the view from a rocky outcrop where there are fewer tourists. Another impressive view can be had from the sea, there are several companies offering boat trips to Cap de Formentor, just hop aboard and feast your eyes.
Religious architecture
There is no shortage of religious buildings in Mallorca, Palma alone is home to 55 churches. However, it's difficult to top the beauty of Palma's sandstone Cathedral La Seu which overlooks the serene Parc de la Mar on the seafront. It's one of the first landmarks you see on entering the capital from the airport and, it doesn't matter how many times I pass it, it will never fail to impress. The cathedral was founded on the site of a mosque in the 13th century, although work continued for over 400 years. It has one the largest rose windows in the world which is glorious when the morning light is streaming through the 1,236 pieces of stained glass. Visiting times vary during the year.
Mallorcan markets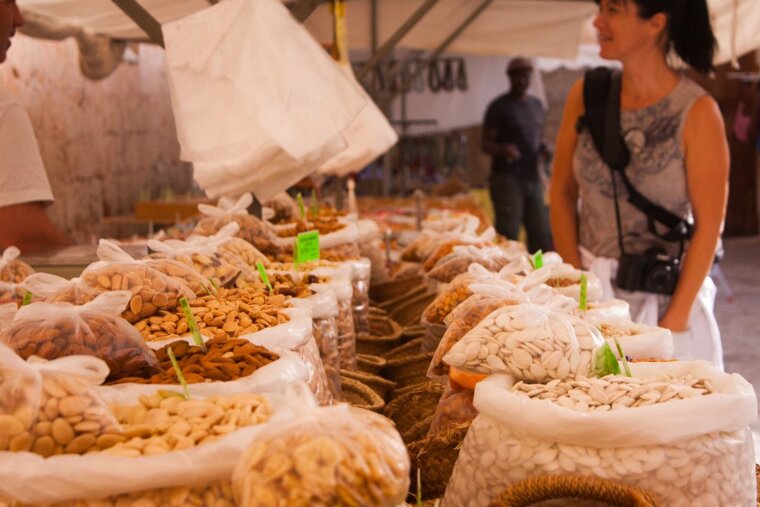 Like many small towns on the island, Sineu only really bursts into action on its weekly market day. On Wednesday, the narrow flagstone streets of this central Mallorcan village are lined with stalls selling local produce, leather, clothes, shoes, ceramic pots, livestock and everything in between. It's the most popular market on the island and it really feels like the whole town is involved. Soak up the atmosphere around Plaça Es Fossar, where you might be lucky to hear the local band Rumba Katxai play their funky fusion of Spanish and Andean beats. Apart from the market, Sineu is worth a visit being steeped in history, both Roman and Moorish, and was the second residence of Jaume II. The market opens from 8:00 to 14:00 and is a wonderful way to immerse yourself in the culture and flavours of the island.
Another great place to visit for a true Mallorcan experience is Inca market, celebrated every Thursday in this charming central Mallorcan town. Famous for its leather goods, it gathers locals and visitors in search of the freshest regional produce or just a bargain. You can spend hours browsing through its hundreds of stalls so it's a great option for a day out, especially since Inca hosts some of the best traditional Mallorcan restaurants on the island which are perfect for a spot of lunch. Guided tours to Inca Market are available, so just hop on the coach from your hotel's doorstep and discover the real Mallorca.
Living history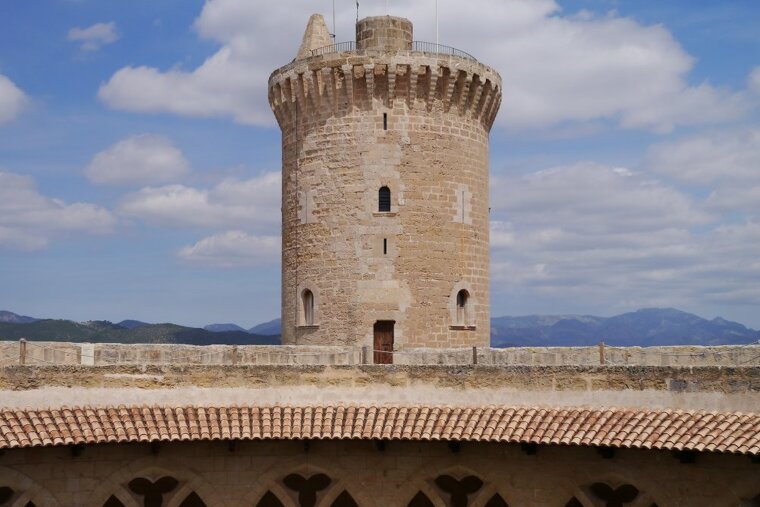 Mallorca has a number of castles in different states of restoration. What sets Castell de Bellver apart is its circular foundation, which is unique in Spain. The 14th-century castle is 3km from Palma and looks over the city from a hill covered in pine forests. You can choose to walk through the woods to get the castle from a mainline bus stop. Alternatively, you can drive or take a taxi to the entrance. Its name means 'Beautiful View' in Catalan, which is what you'll be rewarded with when you visit. It has been used as a fortress and a royal residence, however, its longest function was as a prison. Currently, it houses the city's history museum.
Natural wonders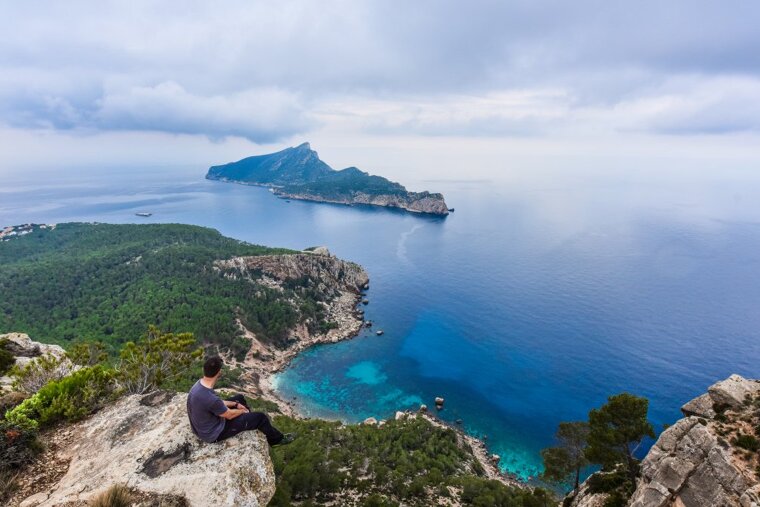 For lovers of the great outdoors, Mallorca really is a slice of heaven. There are secluded beaches, mountain trails, lakes, caves and wildlife reserves. One day trip option is to head to the uninhabited islet of Sa Dragonera, which is located at the western tip of the Serra de Tramuntana mountain range. This island has beautiful rugged landscapes juxtaposed with sparkling, turquoise waters. It was declared a wildlife reserve in 1995 and is only open to 150 people at a time. The name 'Sa Dragonera' came about because of the abundance of lizards, or little dragons, thriving on the island. The islet is accessible by ferry from Sant Elm, Port d'Andratx, Santa Ponça and Peguera. There are four different hiking routes on the island, the longest taking 3 hours round trip. Take your swimming costume and pack some supplies, as there are no hotels or restaurants on the island!
The islet of Sa Cabrera is a natural park and one of Mallorca's top beauty spots. It famously includes an ecosystem of high ecological value, including one of the best-preserved sea beds in the Mediterranean. It's 10 nautical miles to the south coast of Mallorca, and you either have to join a guided boat trip from the harbour of Sa Colònia de Sant Jordi or obtain a special permit for private boats. If you don't own your own yacht, there are various companies offering yachts to charter.
Location