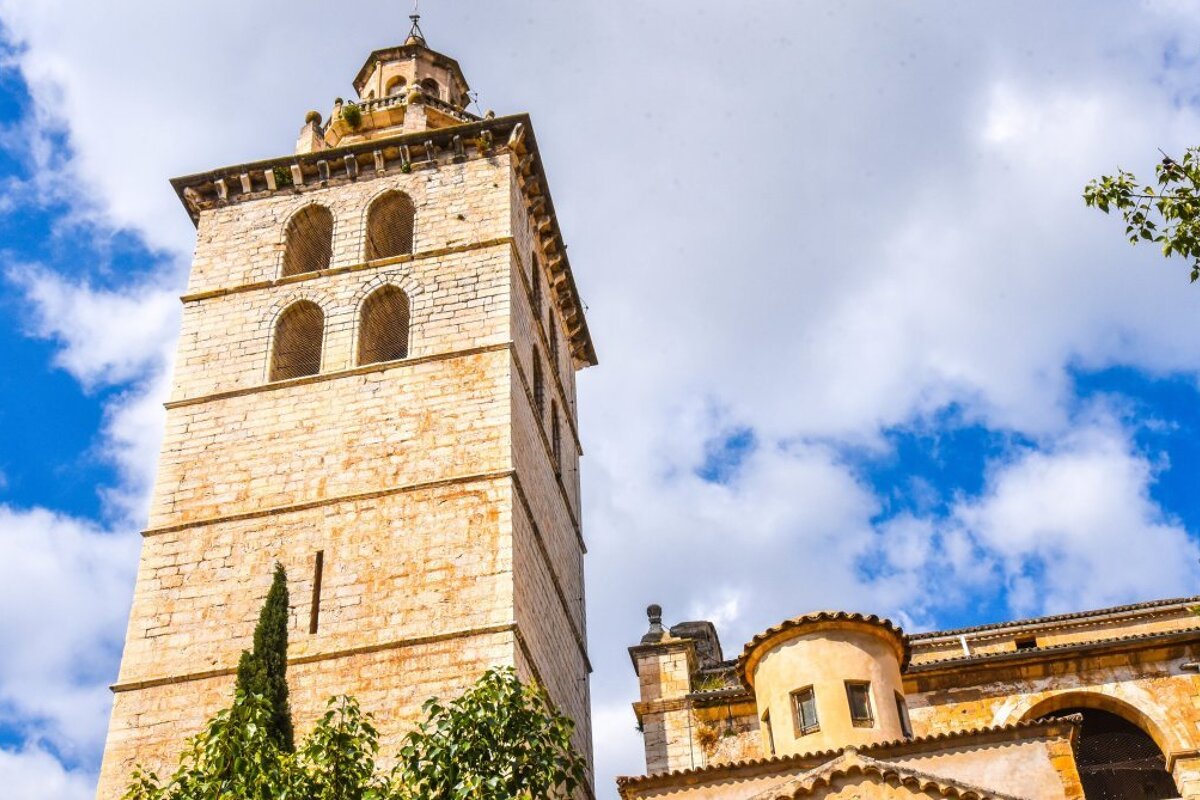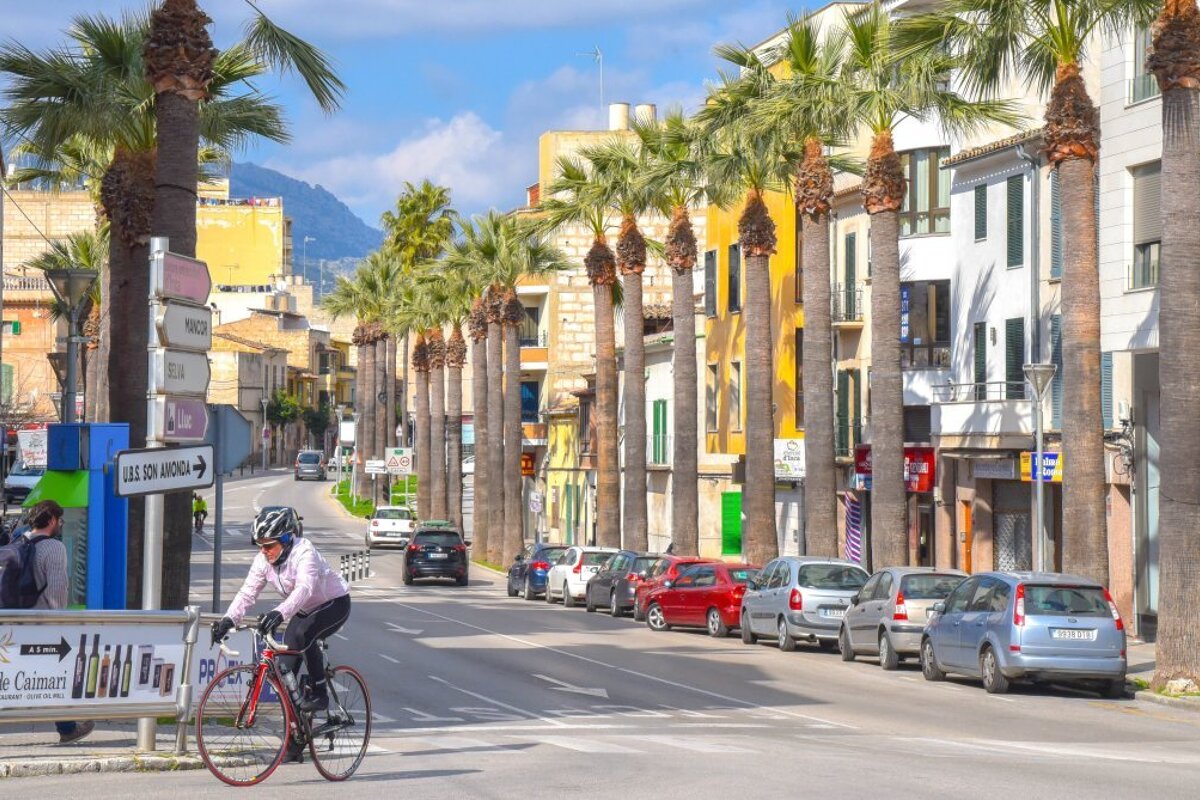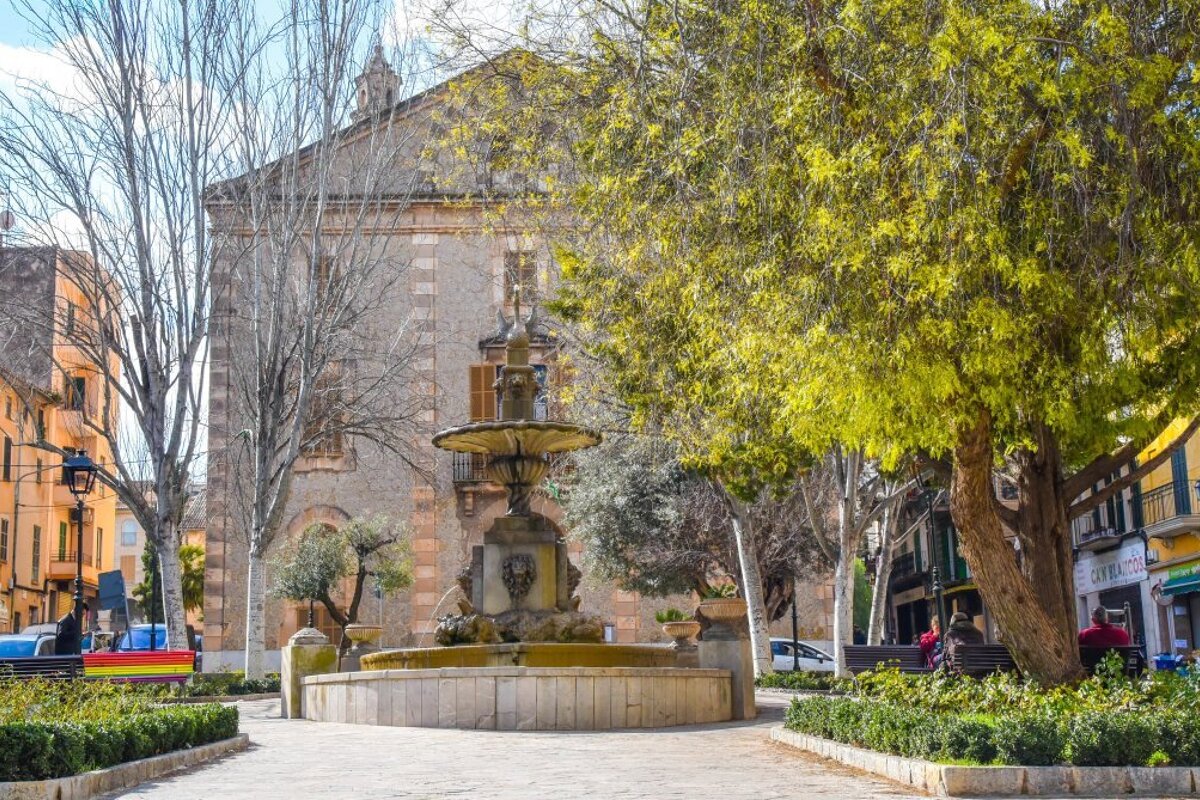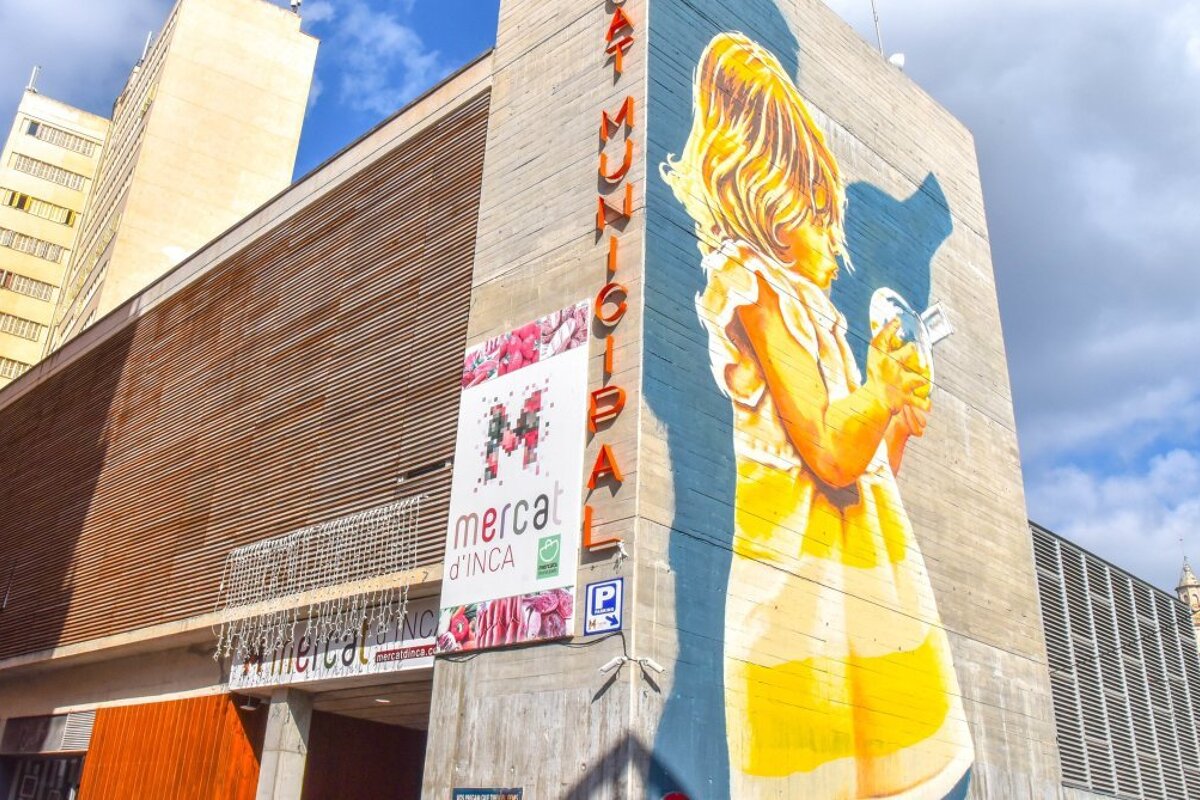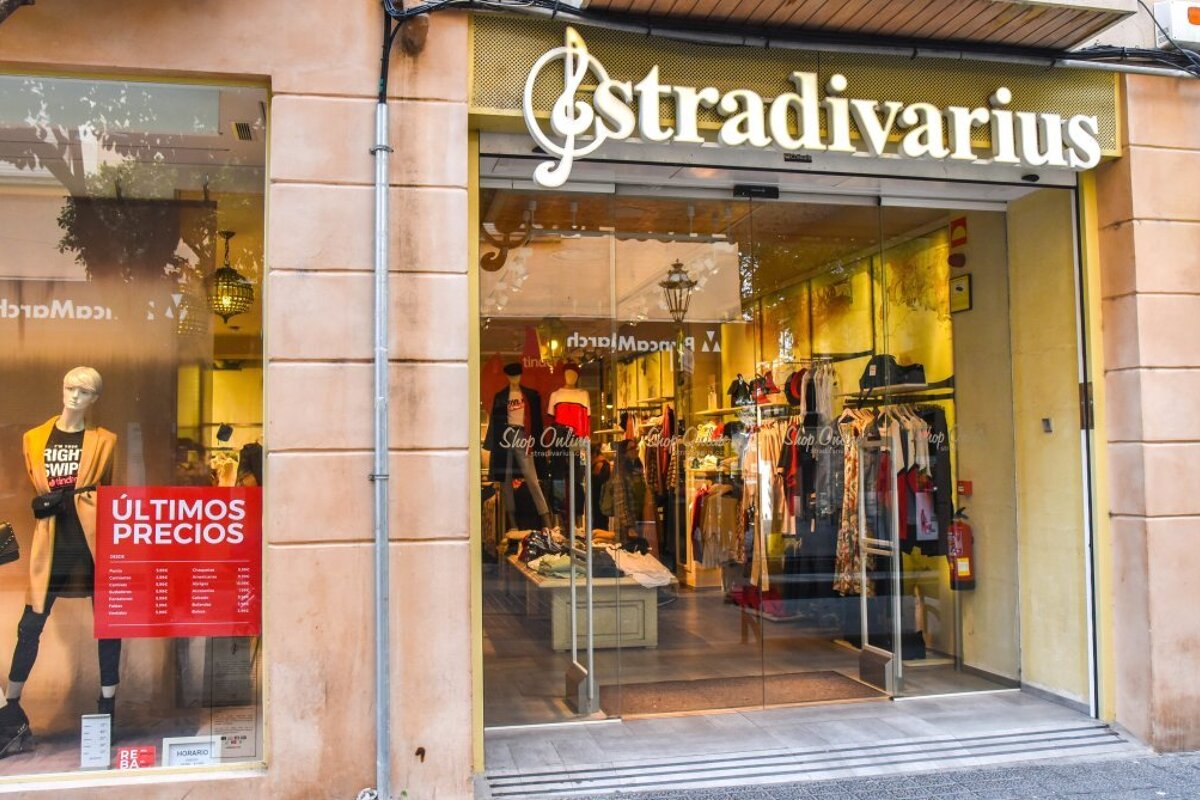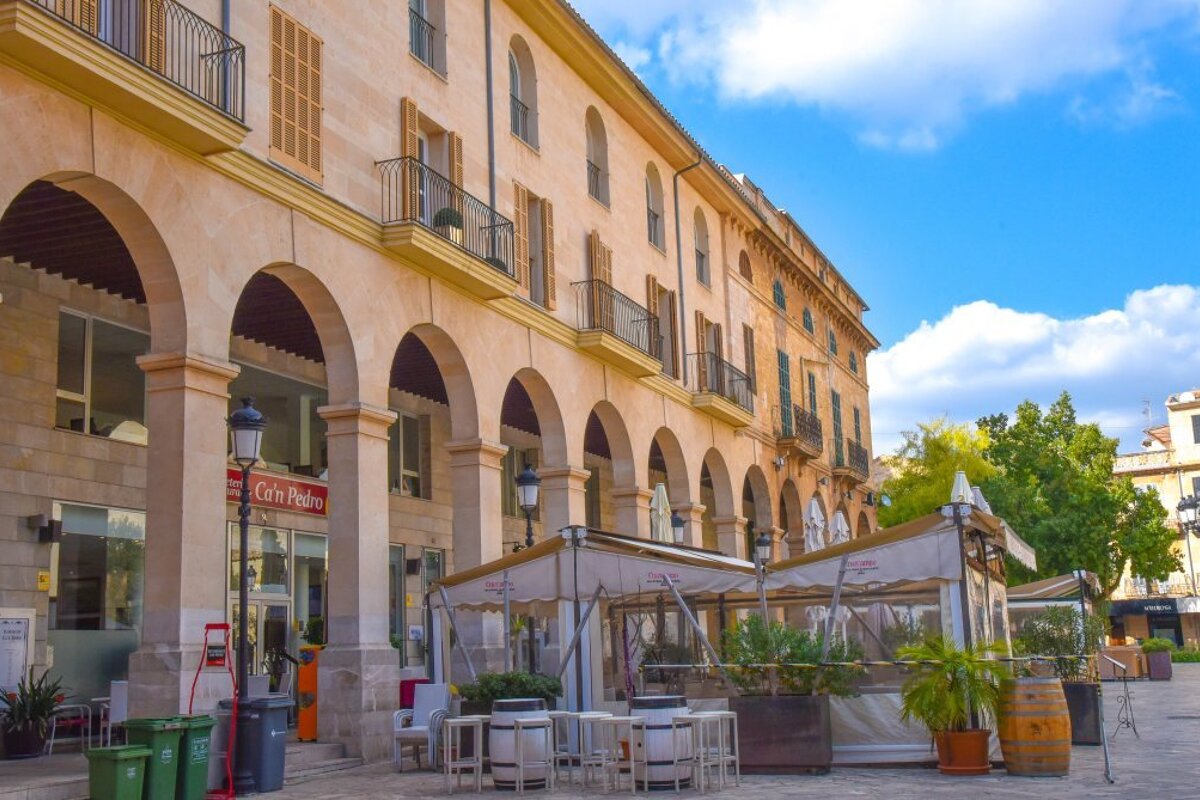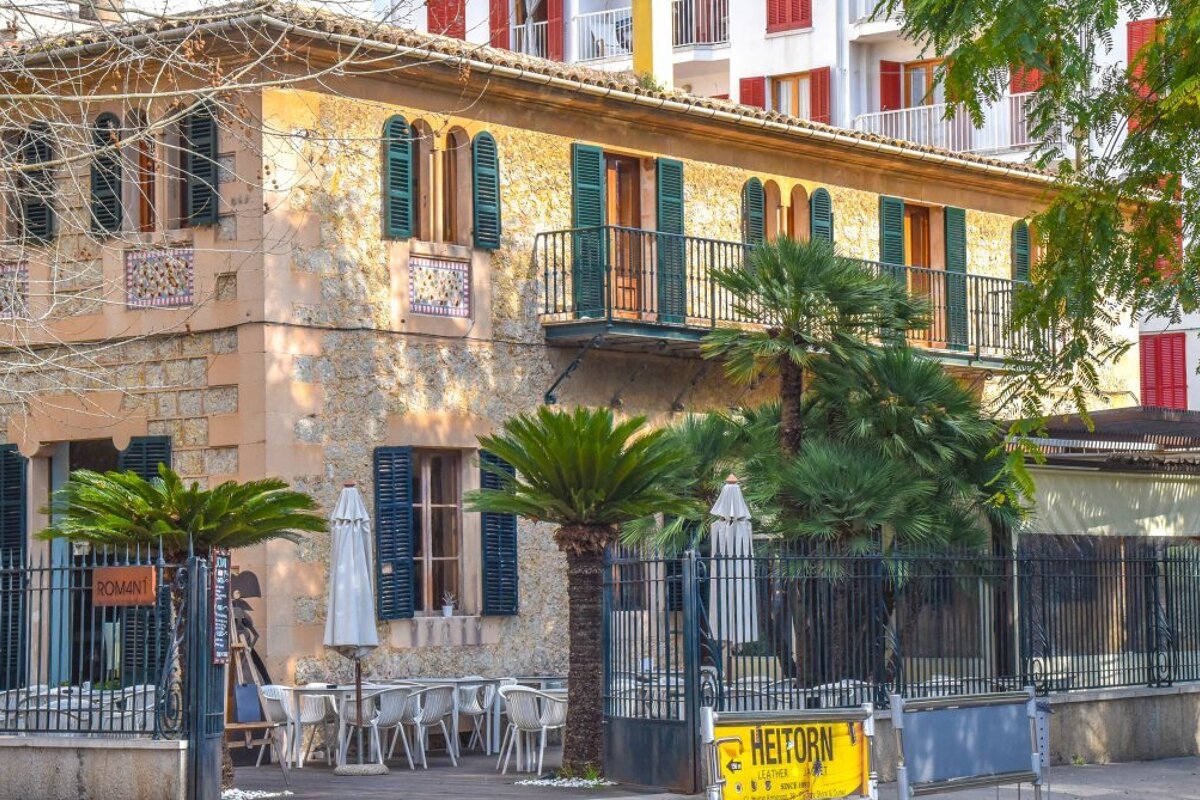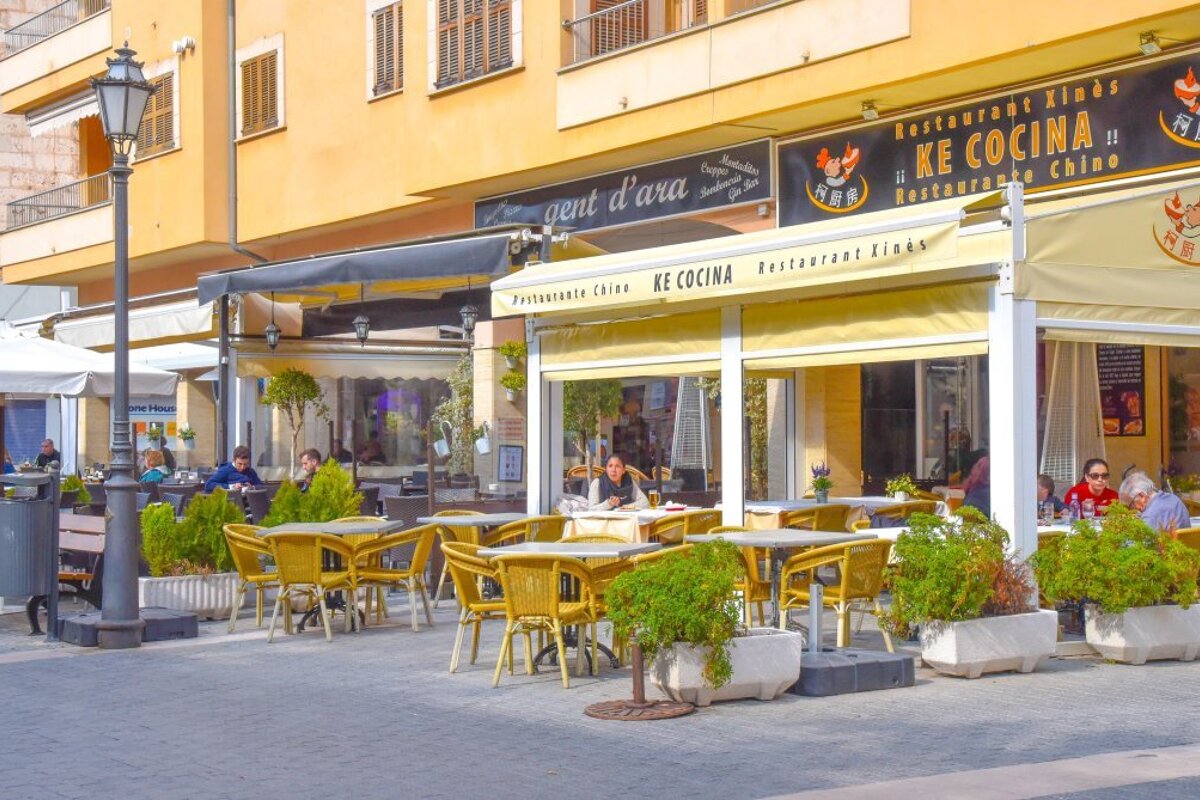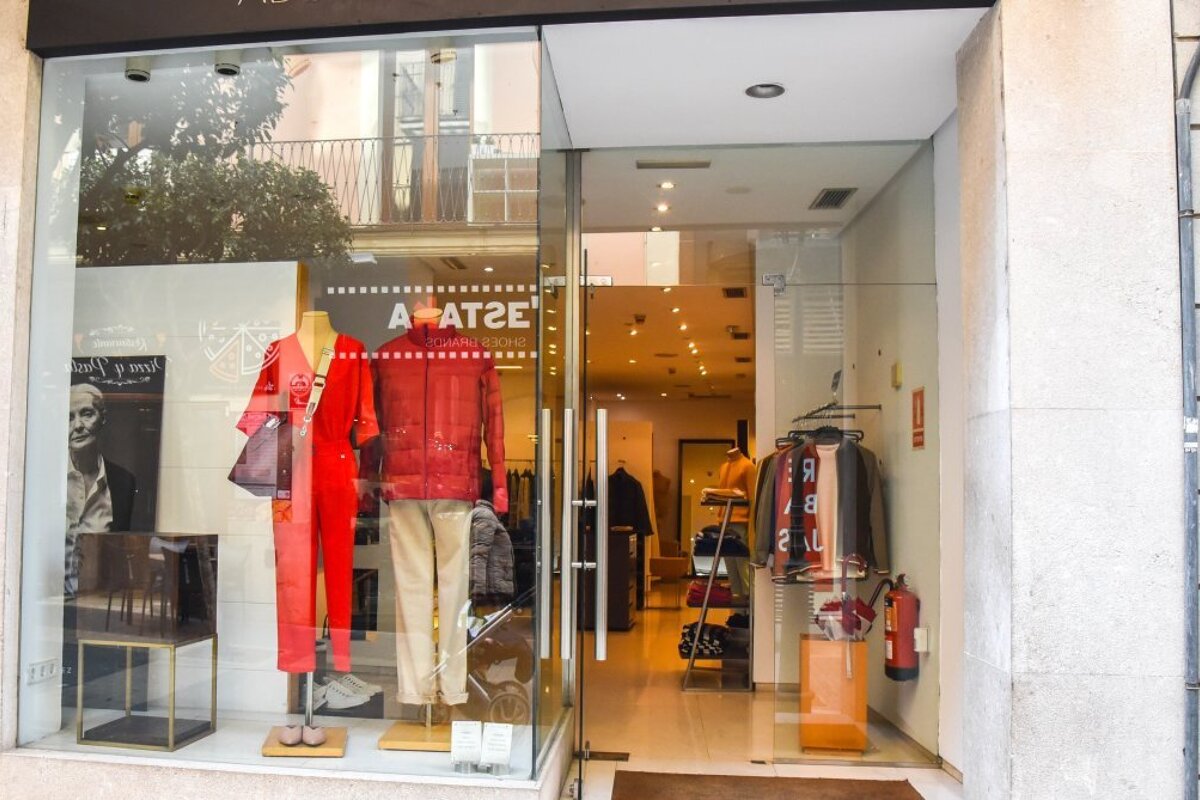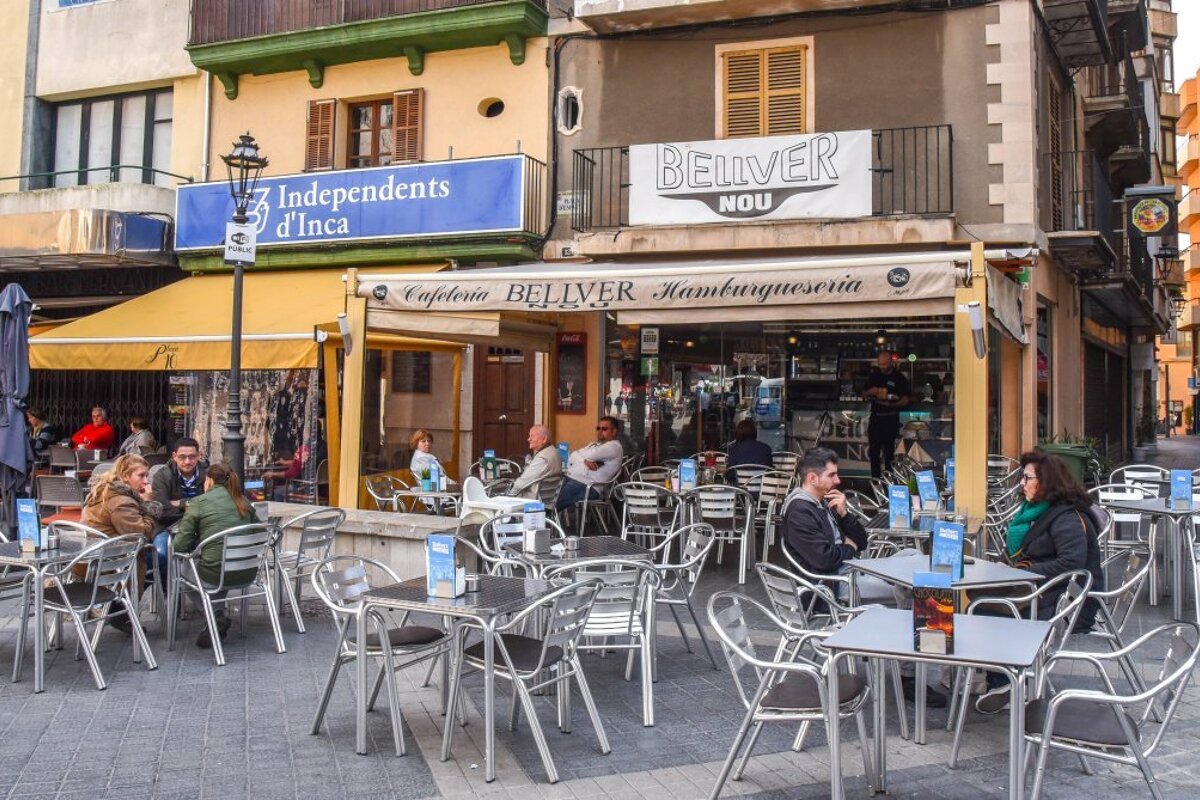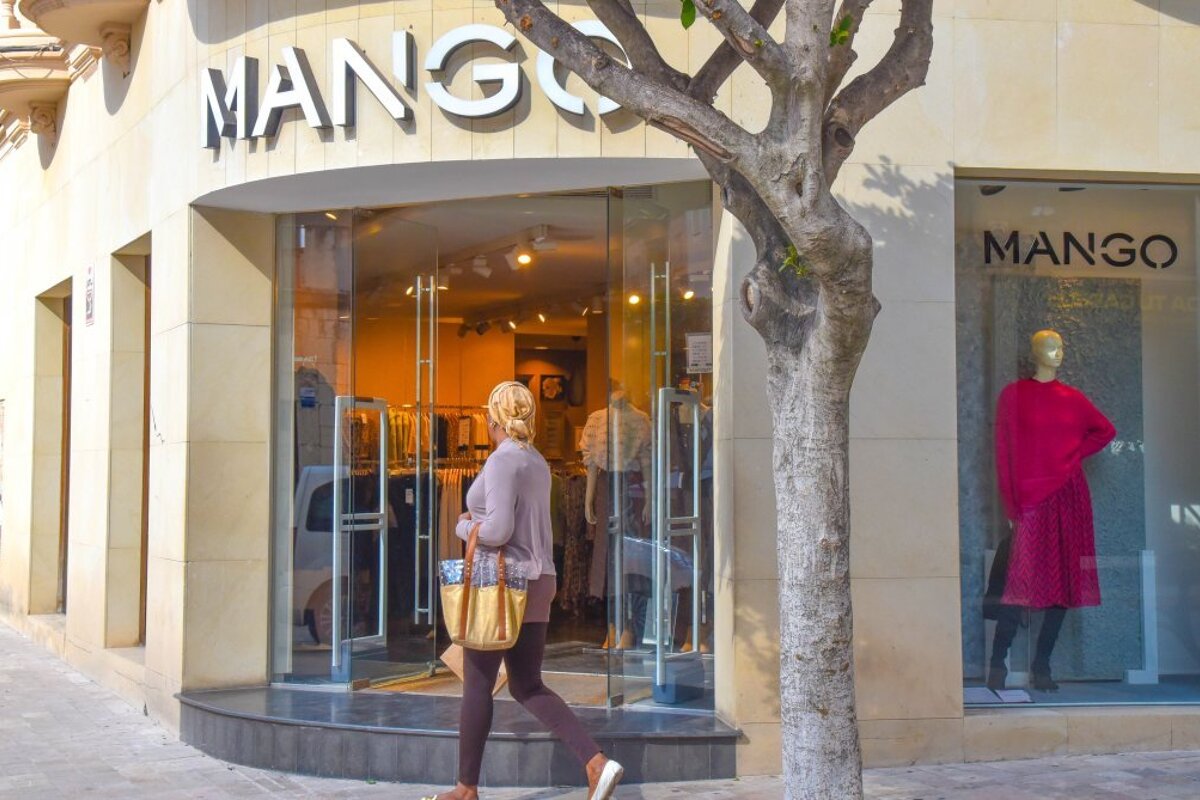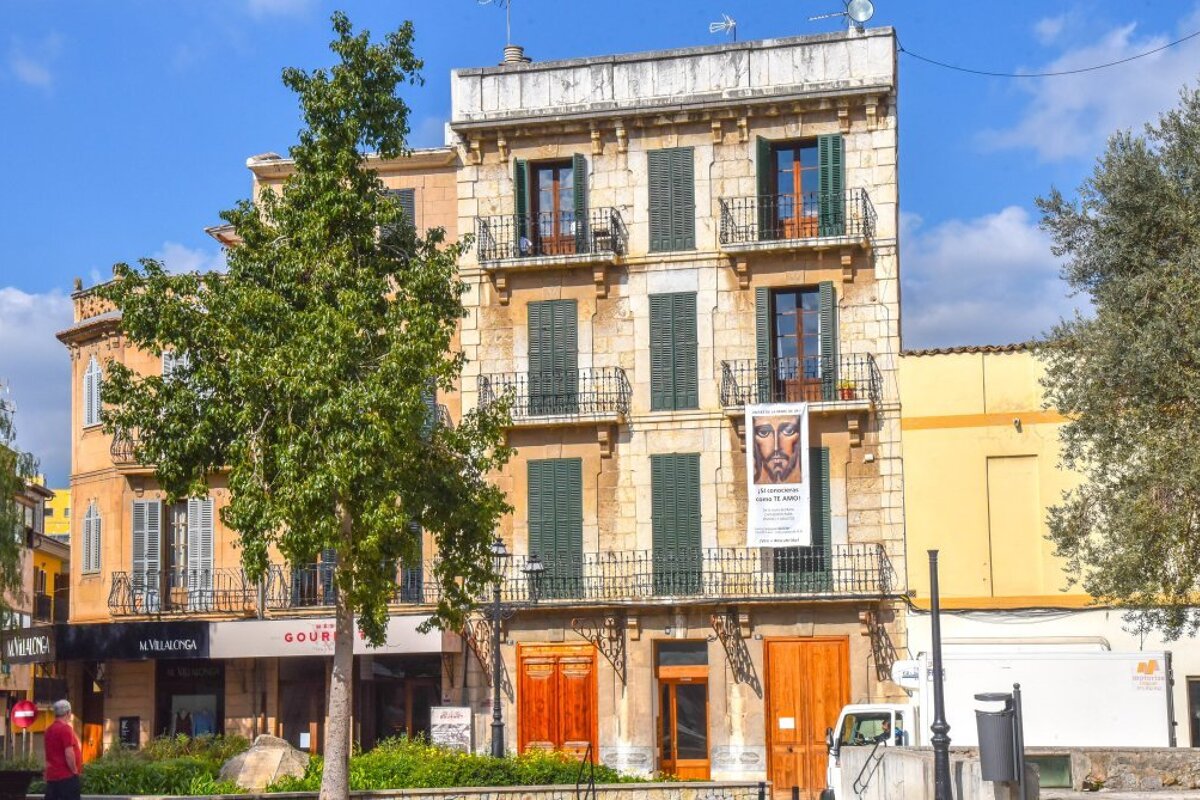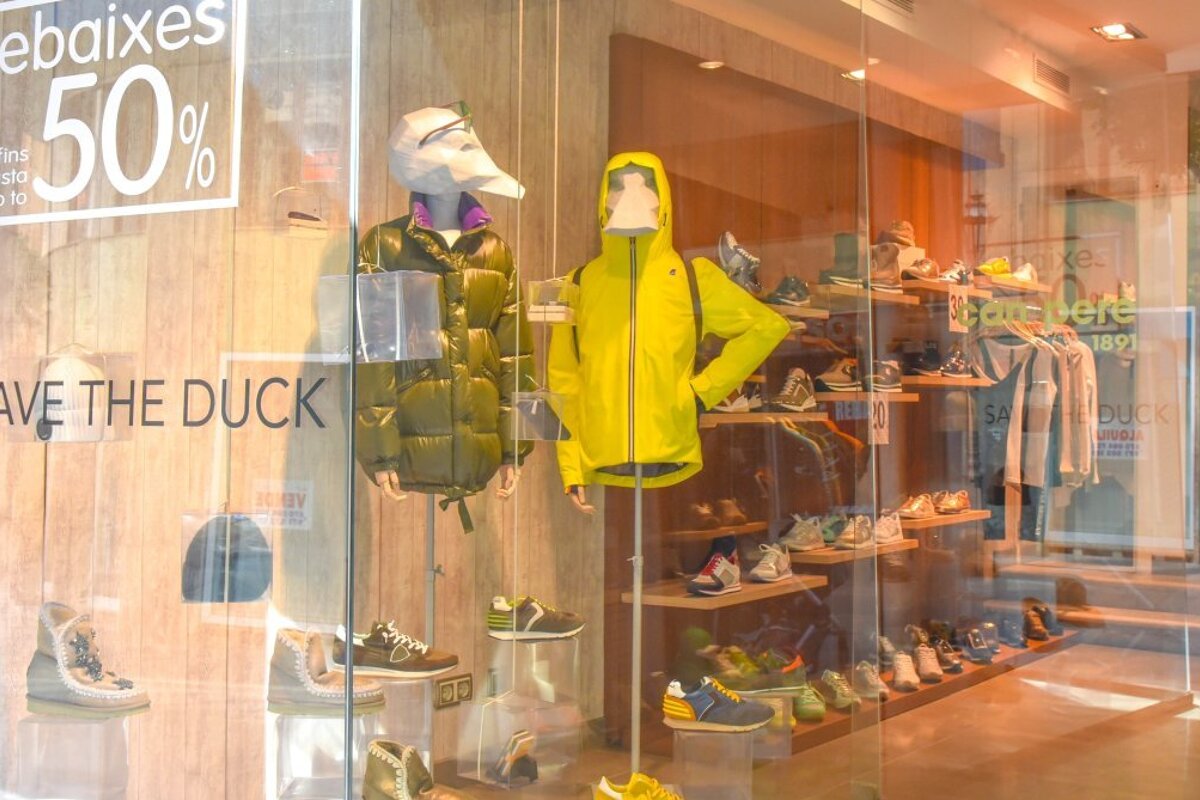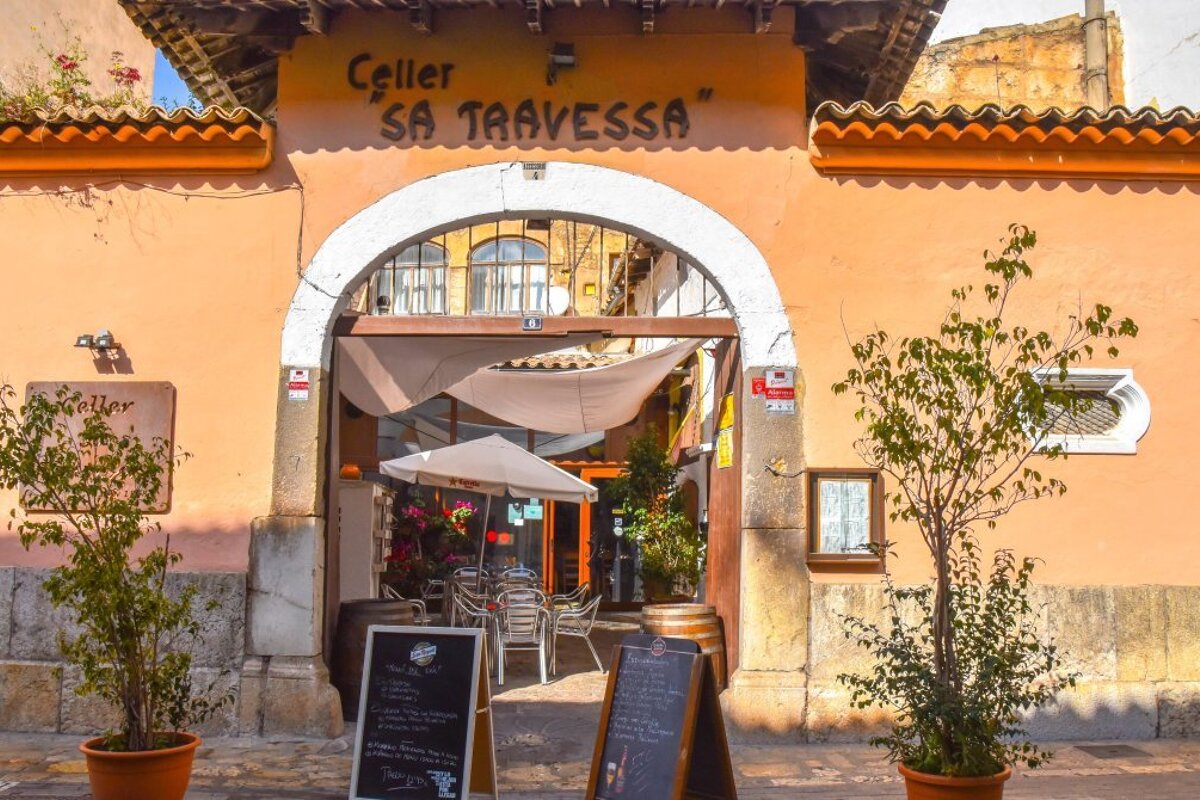 Inca, Mallorca
Commercial town with a weekly market in central Mallorca
Inca lies halfway up the motorway between Palma and Alcudia, almost at the centre of the island and at the foot of the Serra de Tramuntana mountain range.
Inca is Mallorca's third-largest town, best known as the 'city of leather' owing to a lengthy history of leather making that continues nowadays. The town is steeped in history and, while not as pretty as some of the other towns on the island, features some lovely architecture. The local market taking place every Thursday is one of its main tourist attractions, otherwise, it remains a sleepy local town. There's also a good number of boutique and high-street fashion shops, cafes and a selection of well-known celler restaurants (old wine cellars turned into restaurants) worth exploring.
It's largely a residential town, full of native Mallorcans living alongside a small expat community and has brilliant public transport links connecting it to the rest of the island. If you come on an organised tour, it's more than likely you will be taken to a leather factory. Shop around, as there are still a few bargains to be had.
History & Culture in [locality]
Early history
Inca has its place in Mallorca's early history as the home to several Talaiotic settlements which were inhabited way back before the Romans occupied the island. During the Islamic period, the town was known as 'Inkán' and, from this time some traces remain such as the "sinies" and the "ganats" or "foggara", different systems employed by the Arabs to draw underground water.
Winemaking & leather craftsmanship
Inca and its surrounding area were mass producers of wine between the 17th and 19th centuries but the plague of phylloxera destroyed the industry. This is when its residents focused on tanning and leather craftsmanship. With the implementation of the rail system and a gas factory, this industry boomed.
Traces of its wine producing are still very much on show as many old wine cellars have been converted into restaurants and ooze character thanks to the original winemaking artefacts on display. They are known as 'celler' restaurants and are best known for serving authentic Mallorcan food. The good news is that wine production in the area is on the rise again and already producing some top quality wines.
Sights & Attractions in [locality]
Inca's quite a mish-mash of architecture and, while it isn't the most beautiful town on the island, there are a few buildings and other sights and attractions of interest to culture vultures visiting the area. The churches are the main attraction, particularly the Baroque-style parish church of Santa Maria Maggiore which was originally built in the year 1248. However, the present building dates back to the 18th century and is the third one occupying the same site. Other historical places of interest in the municipality of Inca, equally Baroque, are the Convento Dominicano de Santo Domingo, the Church of San Francisco and its cloister, the Puig de Santa Magdalena and the Convento de Sant Bartomeu.
The main square, Plaça d'Espanya is home to the town hall, the legendary Spanish steps, and plenty of nice cafes. It's a great place to kick back with a coffee and watch the world go by. The museum of footwear and leather 'Museu del Calçat i Ia Pell d'Inca' exhibits machinery and other objects related to the leather industry. It's open Monday to Friday 10.00-14.00 and 16.30-20.00, and Saturday mornings 10.00-13.00.
Events in [locality]
Inca, being a large residential town, has a thriving events calendar with theatre, exhibitions, live music concerts and sports events taking place throughout the year. Here are just a couple of the biggest and best to keep an eye out for.
Dijous Bo
Inca hosts Mallorca's biggest autumn fair, known as the Dijous Bo or Good Thursday. It was originally an agricultural fair that has grown to include exhibitions, music concerts, fireworks and all-night parties. It takes place across various weekends in October and November, read more about it on our review.
Inca Jazz Festival
Throughout July, Inca puts on a spectacular jazz festival within the historical building of Claustre de San Domingo which is a huge draw for jazz music lovers on the island at this time of year. Keep an eye on our events calendar for the dates.
Inca Market
Inca is home to one of Mallorca's biggest markets. Every Thursday, the streets around Plaça d'Espanya are taken over by row upon row of stalls. You will find plenty of leather here, plus jewellery, carved olive wood, lace and fresh produce from across the island. If you appreciate a good flower arrangement, make sure you head to Plaça d'Espanya as it transforms into an open-air flower show.
Things to Do in [locality]
Inca is a year-round destination. The town and its surrounding villages provide an attractive base for those keen to immerse themselves in some genuine Mallorcan culture as well as those who like to indulge in outdoor pursuits.
Wine tastings & tours
To the south of Inca are hectares of vineyards belonging to the Binissalem appellation, as well as plenty of bodegas open to visitors where you can arrange tastings and tours by appointment. Try Bodega Son Prim.
Hiking
There are plenty of charming hill villages close to Inca such as Lloseta, Selva or Mancor de la Vall. These are good places to start hikes and explore the countryside.
Cycling
Cyclists will enjoy the rolling country lanes within close proximity to Inca, which is also within easy reach of the craggy Serra de Tramuntana for thigh-busting climbs and some of the most famous cycling routes on the island.
Shopping
Leather is the word in Inca. You will find leather shops littering the town, while Thursday's market offers lots of options of varying quality with some bargains to be had. Alternatively, visit the large leather outlets on the outskirts of town: Camper and Munper are the main ones worth visiting. For high-street shopping, head to Avinguda del Bisbe Llompart which has famed Spanish brands like Mango, Springfield and Adolfo Dominguez along with some independent shopping stores. Carrer des Hostals, adjacent to Plaça d'Espanya, is where you will find boutique shops selling international designer labels.
Dining in [locality]
Inca is famous for its 'cellers', old wine-cellars turned into characterful restaurants featuring traditional dishes at reasonable prices. Celler C'an Marron offers traditional Mallorcan cuisine, thanks to its homemade hearty food you will come away feeling more than satisfied.
Joan Marc Restaurant is a renowned eatery in a contemporary space and serving high-quality, locally inspired dishes with a modern twist. Their lunchtime menu is particularly popular amongst tourists and locals. For a more casual vibe, S'Angel Gastrobar is a quirky modern joint, serving up the latest international food trends in a bright and airy environment. Expect home-cooked food, large portions and great value for money here, the perfect ingredients for a meal out.
Hotels in [locality]
There are very few hotels in Inca itself, but there are a number of beautiful rural establishments in the surrounding countryside, along with some lovely private fincas available to rent, ideal for larger groups.
Sa Vinya des Convent is a boutique hotel which can be found on the outskirts of town, very much within walking distance of all of Inca's main attractions. The hotel is housed in a grand old farmhouse surrounded by vineyards, fruit trees, olive trees and an organic garden. It provides an oasis for nature lovers keen to explore the 'real' Mallorca, making it popular amongst cyclists and walkers looking for a base in the cooler months. Whilst historical features of the house remain intact, modern comforts have been infused into the hotel to create a luxury stay for its guests including an idyllic swimming pool and sun terrace. Make sure you try wine produced from the hotels very own vineyard on a stay here.
Within easy reach of Inca, Virrey Prime Boutique Hotel is another rural escape, set in a 17th-century manor house about 3.5km from the town centre. Its 17 rooms maintain the essence of the building's origins with traditional floor tiles and wooden beams featuring in many of the rooms but the contemporary furnishings, fixtures and fittings make it comfortable for a 21st-century hotel guest. Highlights include the charming restaurant, serving traditional and modern, Mediterranean and International cuisine in a beautiful room featuring exposed stone walls.
Cas Comte Petit Hotel & Spa, down the road in the rural village of Lloseta, is another old manor house dating back to the 18th century, which has been transformed into a luxury boutique hotel, carefully maintaining some of its most beautiful traditional features. The indoor courtyard makes this hotel stand out from the crowd, providing a captivating spot to indulge in a glass of wine at the end of the day. The hotel also features a rooftop swimming pool with panoramic views over Mallorca's scenic countryside. The spa is a particular draw for guests and includes a sauna, Turkish bath, ice fountain, special thermal showers, essential oils, and a relaxation area complete with a thermal chaise longe and jacuzzi.
How to get to [locality]
By car
Inca is just under a 30-minute drive from Palma airport. Head towards Palma along the Ma-19, then use the Ma-20 ring road around the city before taking the Ma-13 all the way to Inca.
Public transport
There is a direct bus to Inca from the airport. The TIB A32 travels from the airport a few times per day via Inca and connects the town to the popular resorts of Port d'Alcudia and Can Picafort.
Location
Inca, Mallorca