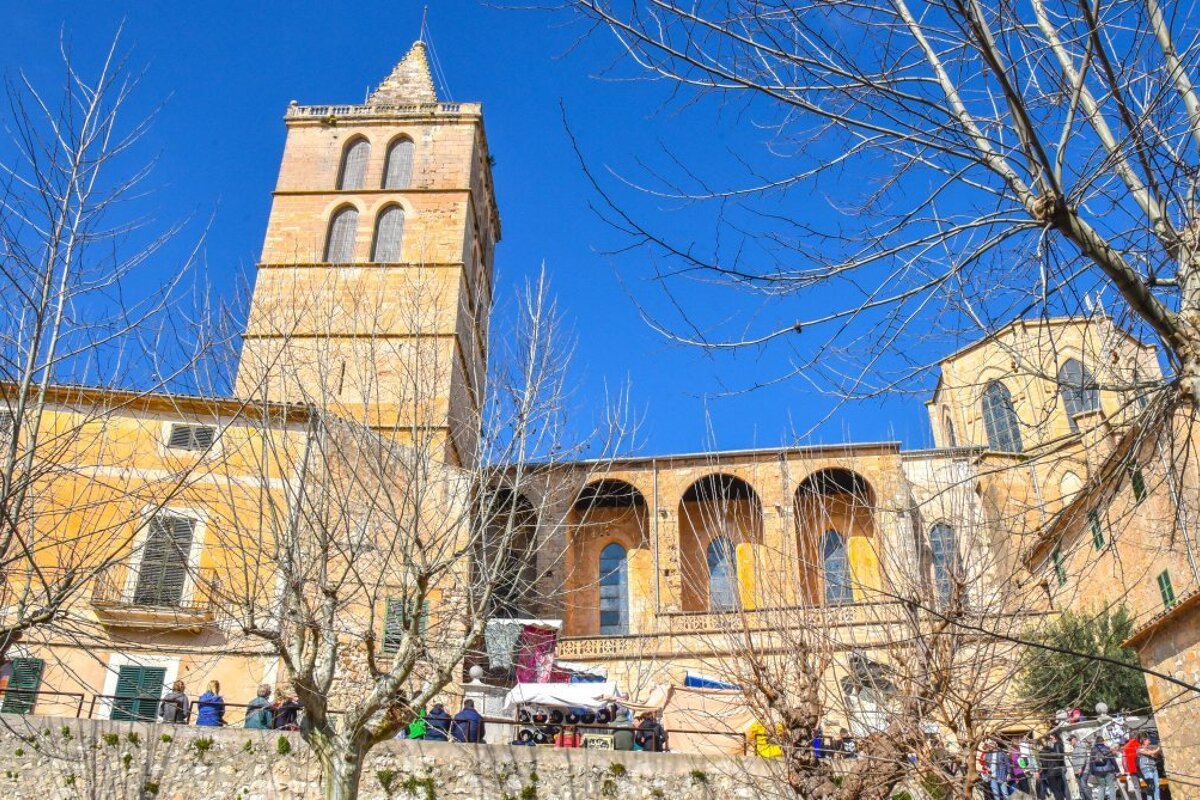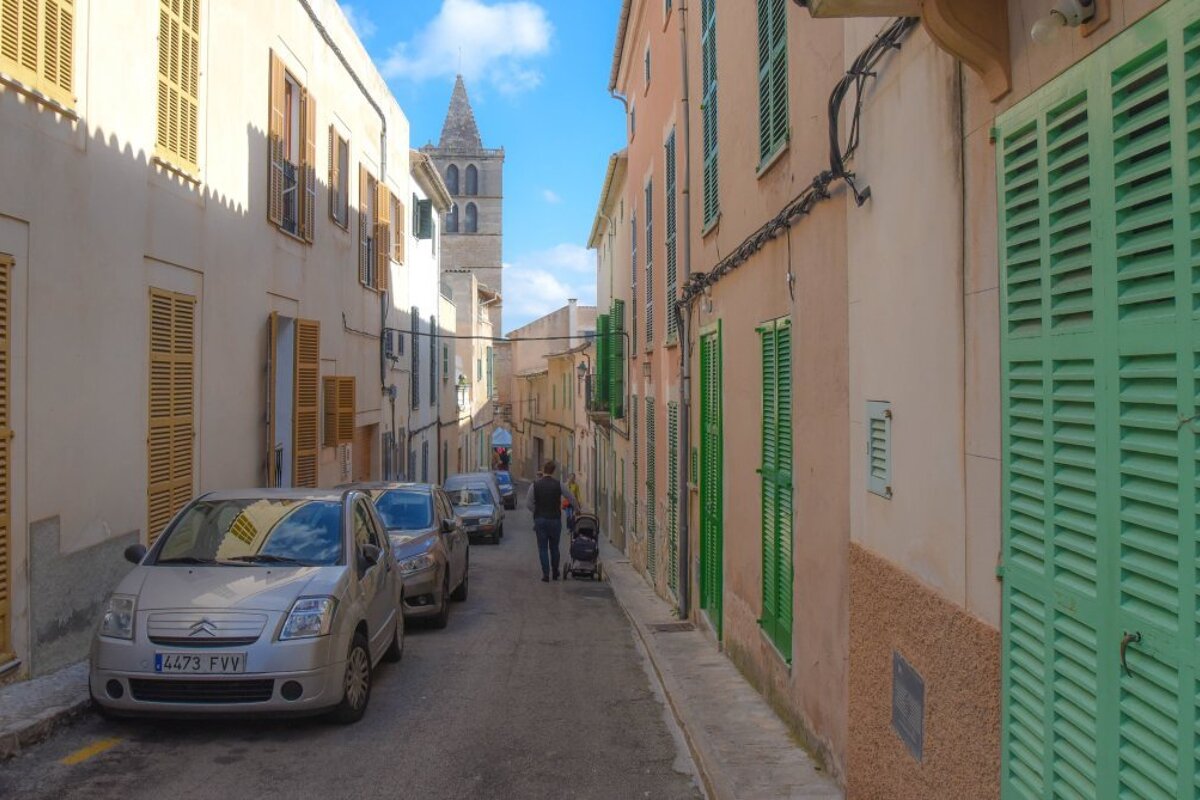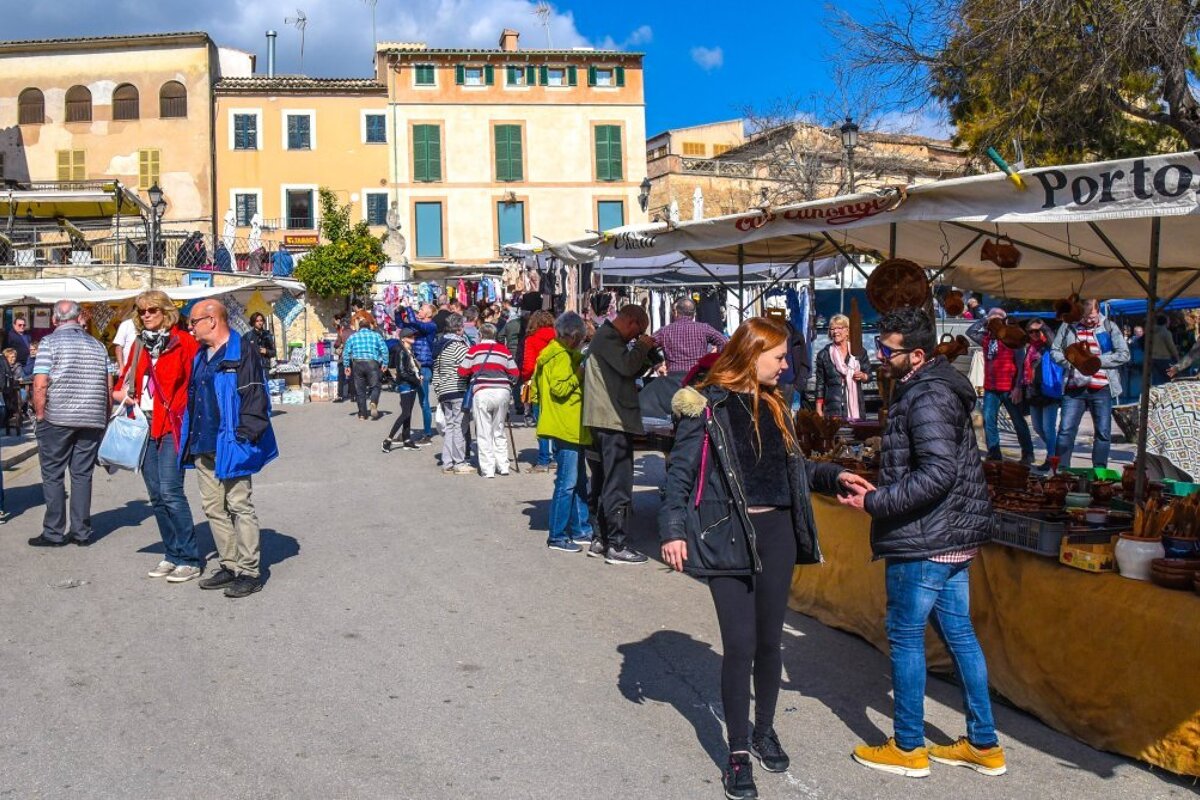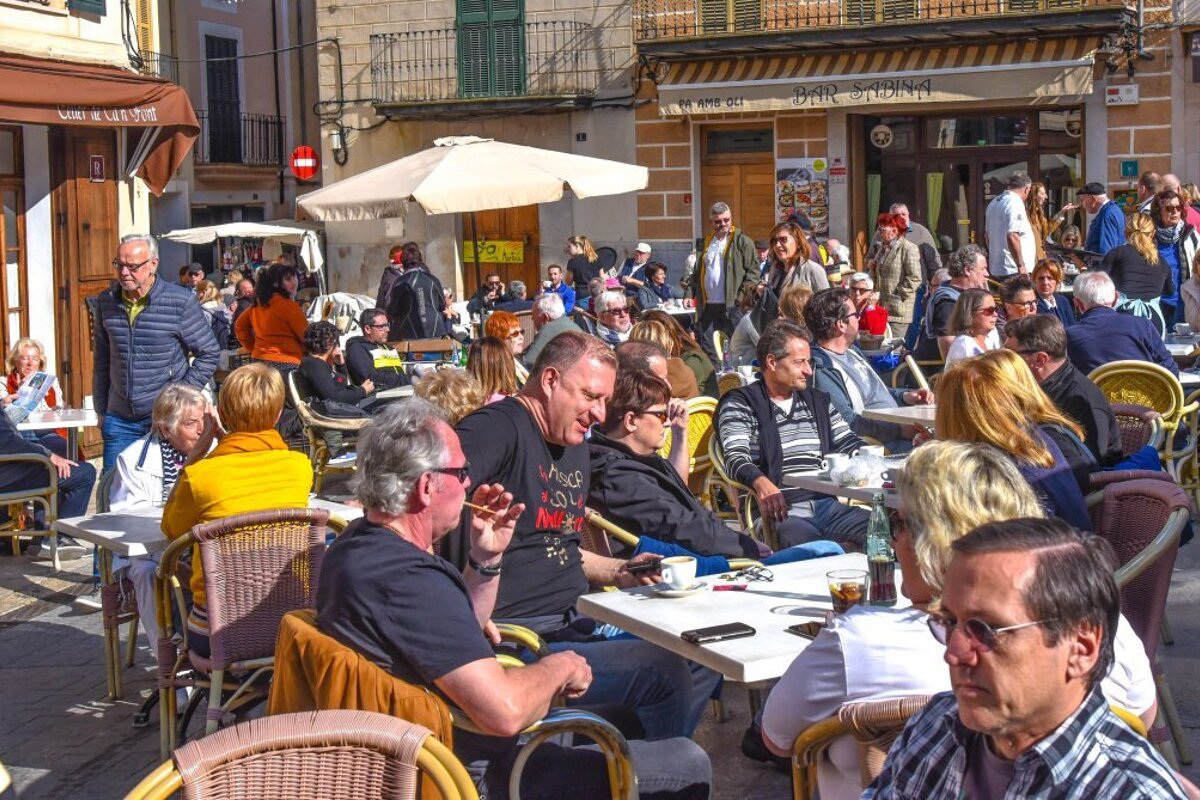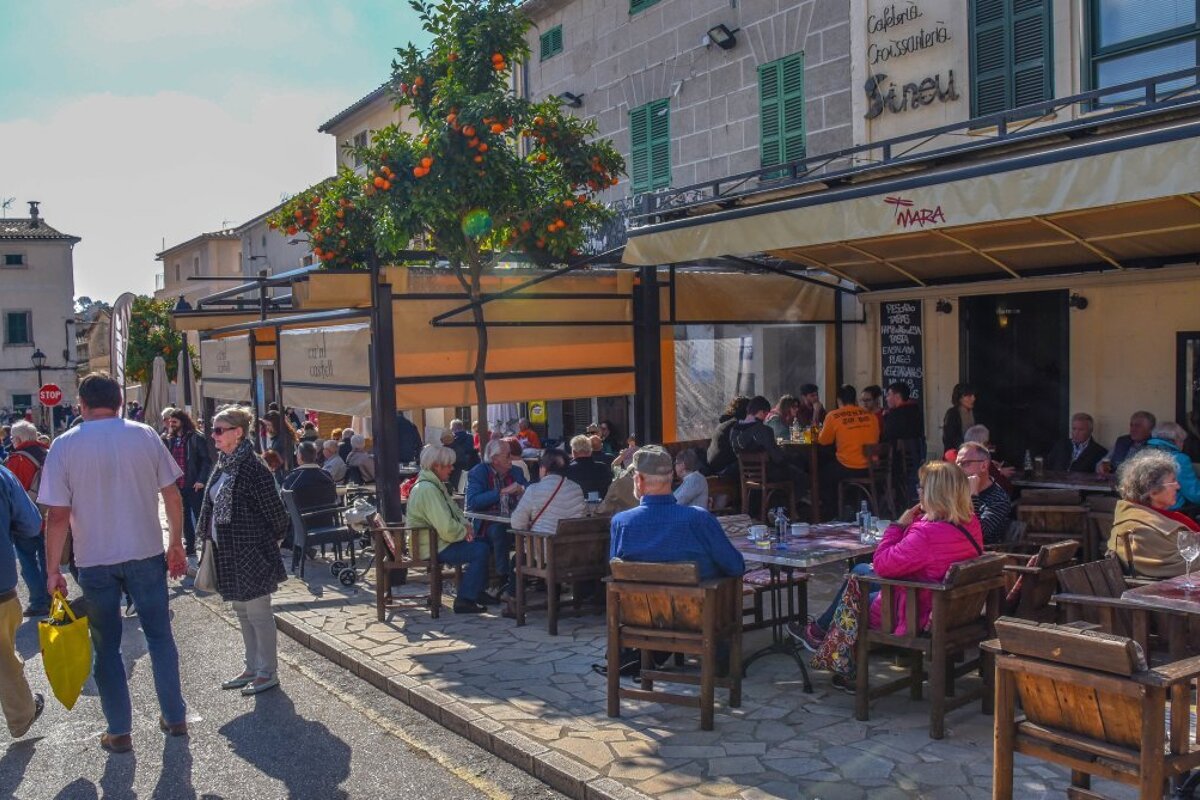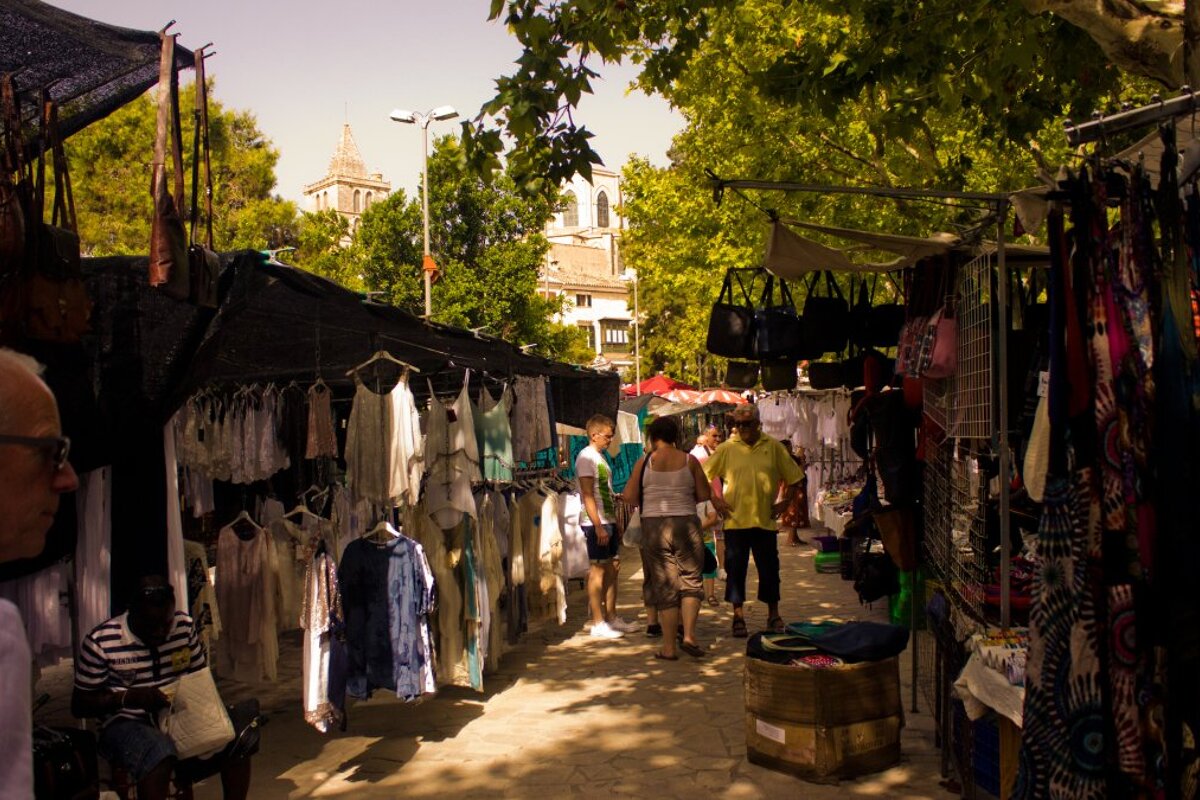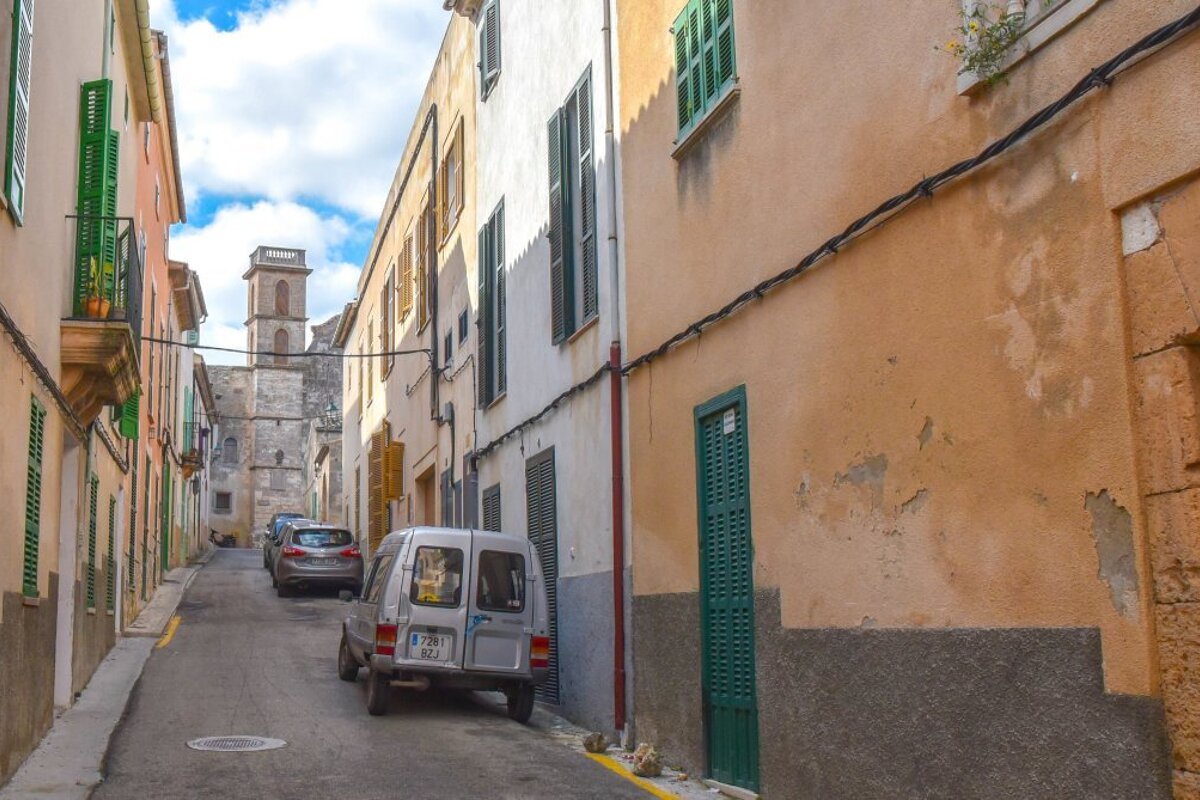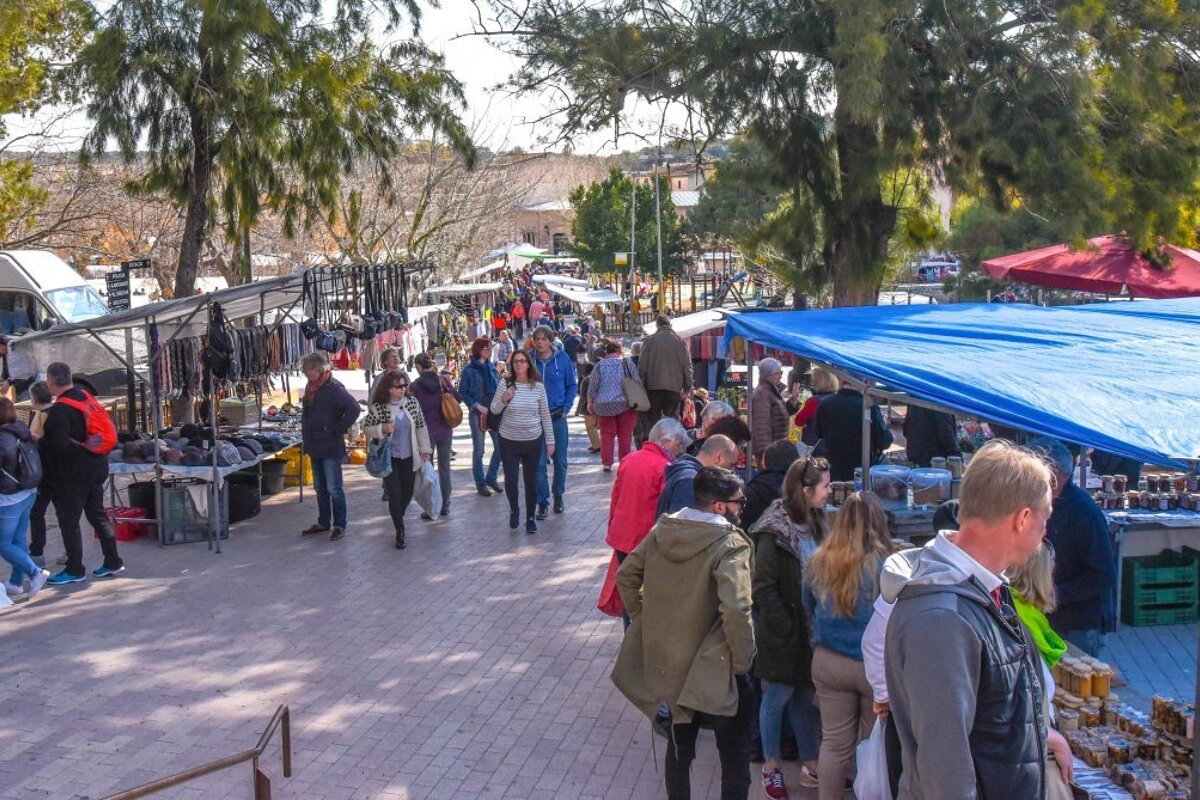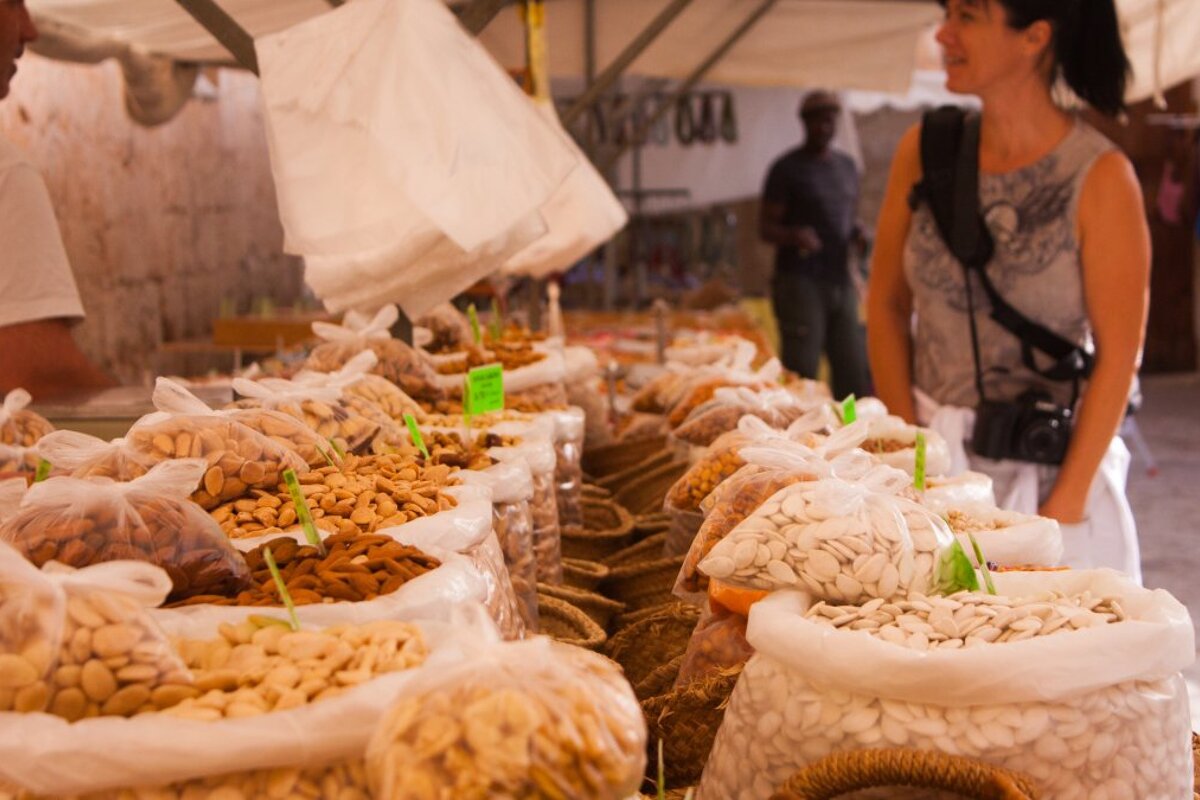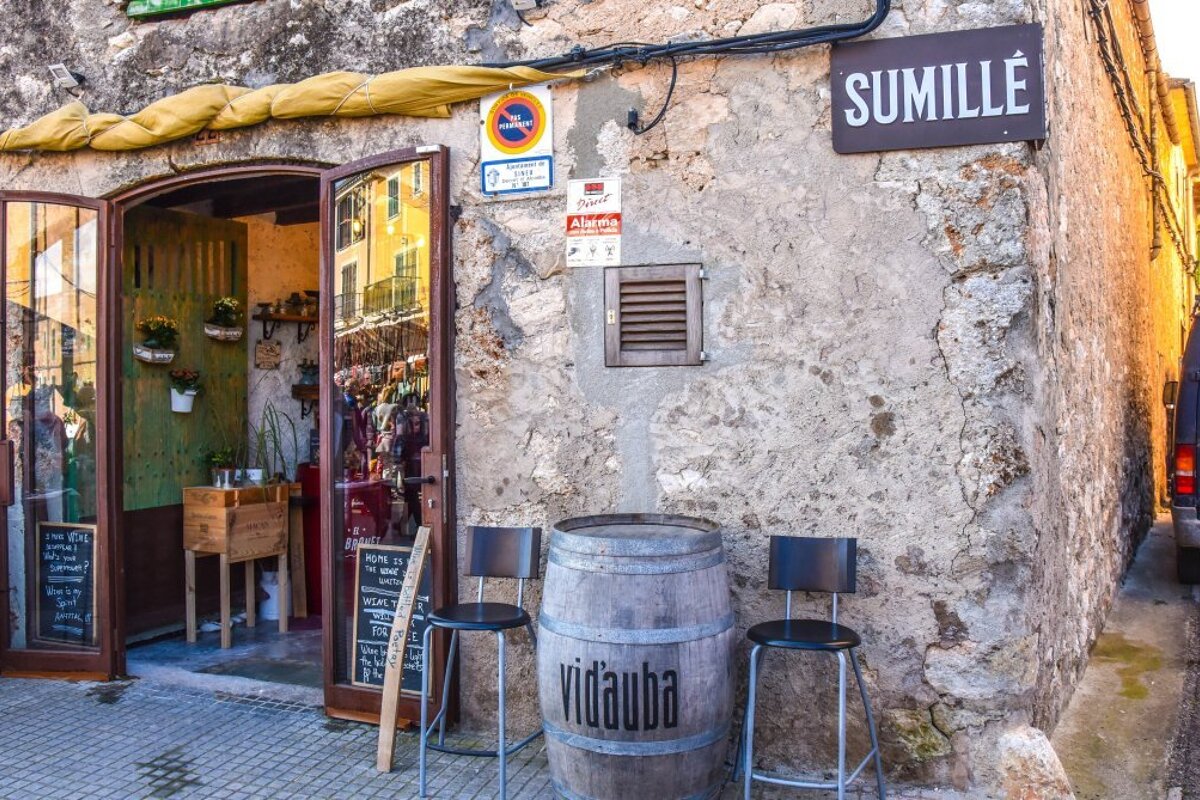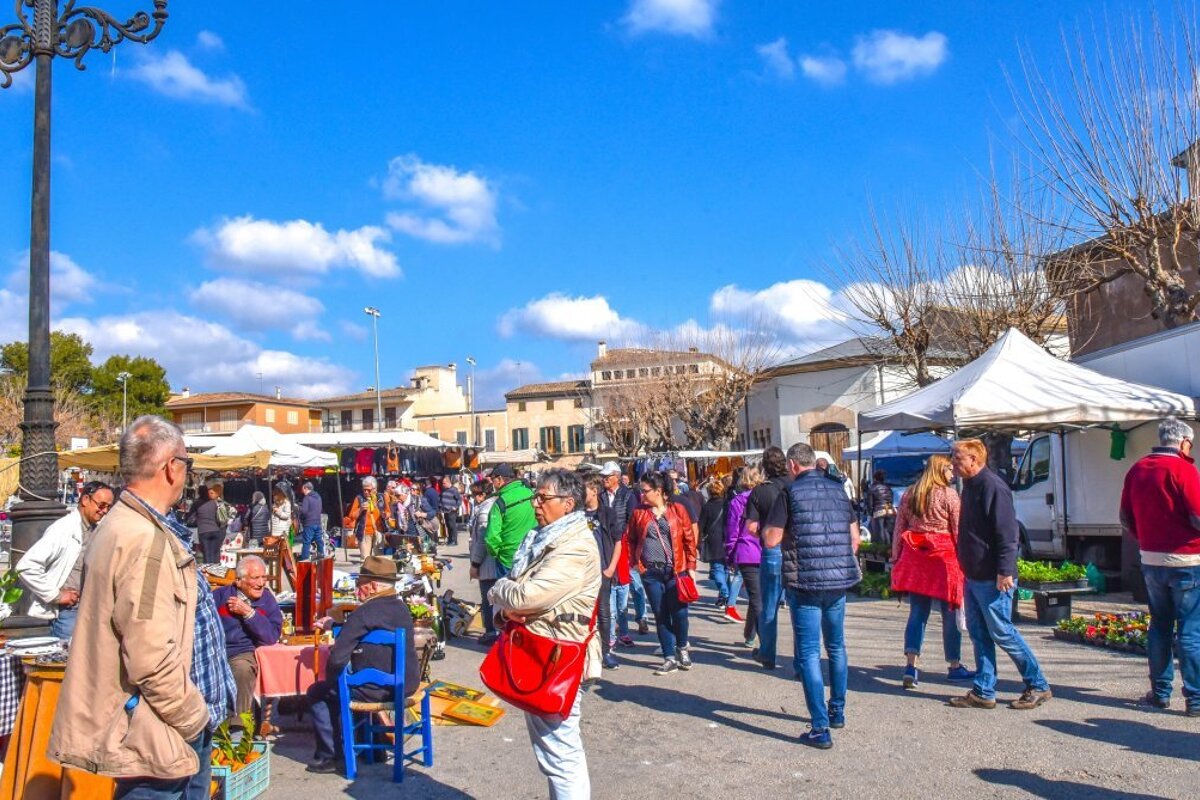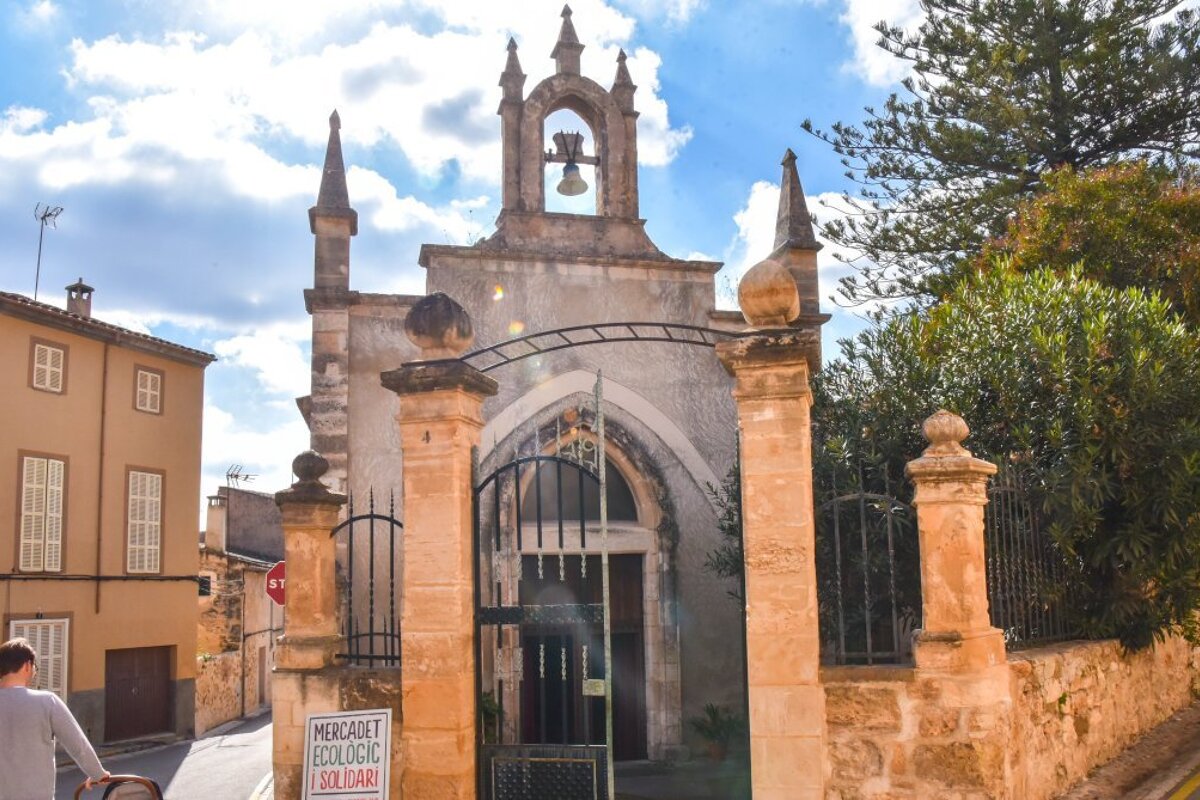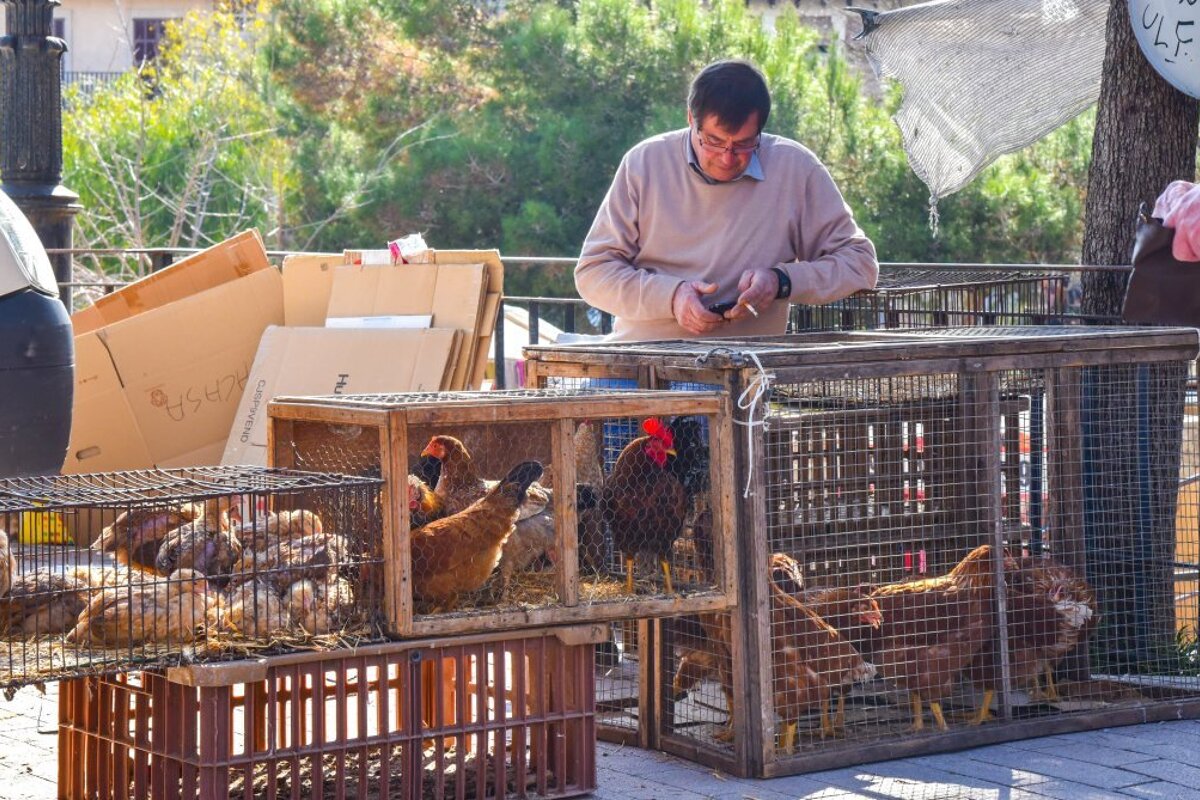 Sineu, Mallorca
Traditional rural town in central Mallorca
Sineu is a traditional inland town located geographically at the centre of Mallorca. The whole place comes to life on a Wednesday as its weekly market entices a loyal following of market-goers. Visitors looking to immerse themselves in the 'real' Mallorca, or seeking solitude away from the touristy side of the island will find Sineu an attractive destination.
The small and traditional town of Sineu is steeped in history, every street is lined with interesting architecture and ancient blonde stone buildings. There are just under 4000 inhabitants and little sign of tourism here, you will find just a couple of simple hotels, cafes and an art gallery.
The main square is called Plaça des Fossar and is home to many independent cafés with outdoor seating, the perfect pit-stop for a coffee whilst soaking up the local atmosphere. The town is especially appreciated by those who love history, culture and nature. It also provides a great base for those keen to explore some of the great outdoors the island has to offer.
History & Culture in Sineu
Sineu's history dates back to Roman times when it was called 'Sinium'. After this, the Moors referred to it as 'Yitnau'. Under the reign of King Jaume II, a palace was built in Sineu and the town became a residence for many of Mallorca's kings. Today, the ancient palace has turned into a convent, the Convent de la Concepció. The creation of this palace gave Sineu status, making it one of the most important towns on the island. The period following this is often referred to as Sineu's golden era, when it acted as the centre of civic power on the island. Many majestic homes of nobles and important landmarks were built then, some of which are still on display today.
The parish Church of Santa Maria is the most important piece of architectural heritage in the town of Sineu. It is so vast that it can be admired from the surrounding countryside. The old church was subject to a fire in 1505, after which reconstruction began and a Gothic style façade was added to it.
Sights & Attractions in Sineu
The parish Church of Santa Maria is one of the most iconic buildings in the town and is a must-see for many tourists visiting the area owing to its impressive 7-level bell tower and a small museum of medieval pottery. If you want to immerse yourself in some of the town's heritage, the Convent de la Concepció has a 'torno', a small revolving door through which you can purchase pastries made by the nuns.
The town hall is housed in a 17th-century Baroque convent, some venture in to admire the derelict cloister. You will also find a beautiful example of a waymarking cross, from the Renaissance here, the 'Creu dels Morts' (Cross of the Dead).
Events in Sineu
The market on Wednesdays is one of the main reasons tourists visit Sineu. Taking place on several areas around the town, the sounds of bleating lead you to the livestock market, where weather-beaten farmers haggle over the price of sheep before heading for the town's 'celler' restaurants for an early brunch. Further up, on the way to the church, you pass the symbol of Sineu, a winged lion; near here there are numerous stalls selling leather, lace and pearls. Eventually, you reach Sa Plaça, the church square, where the action is liveliest of all as local housewives turn out to buy the week's food. Buckets of olives, strings of tomatoes, bags of squirming snails, they are all here along with plenty of fresh fruit, vegetables and flowers.
Sineu's patron saint festivities are celebrated around the 15th of August. The whole town comes to life with street parties, live music and fireworks. Easter is also a big deal here, as the 'Semana Santa' (Holy Week) sees the locals come out in full force to put on a spectacular display of floats travelling through the town.
Things to Do in Sineu
Being a sleepy rural town, there isn't a great deal to do here except soak up the beautiful historical architecture. It's more of a day-trip destination, especially popular on market day. Sineu also appeals to cyclists and walkers looking for a base on the island.
Hiking
Being at the centre of the island, you are spoilt for choice in terms of where you can go to enjoy a hike. Head west towards the Serra de Tramuntana for some of the most epic trails, including the GR221 Dry Stone Route.
Cycling
Sineu is within easy reach of some of Mallorca's most famous cycling routes within the Serra de Tramuntana mountain range, but there is also the option to enjoy a more leisurely cycle ride on the country lanes surrounding the village. There are a few cycle hire shops in this part of the island where you can rent a bike for a day or a week, depending on your needs.
Wine tasting
There are several vineyards surrounding the town of Sineu, many of which are open to visitors but we would recommend booking an appointment in advance.
Golf
Sineu is home to Golf Park Puntiró, built on a large country estate of some 165 acres and designed by the renowned Nicklaus Design Company. It's surrounded by local, natural vegetation composed of pines, wild olive trees, carob trees and bushes.
Dining in Sineu
There are a few good restaurants to consider in Sineu. If you are looking for something authentic, Antic Celler Son Toreo offers a rustic setting with traditional homemade Spanish food on the menu and reasonable prices. For a more modern experience, Vi-Es Gastroart, housed in the old train station in Sineu, has become a frontrunner on the gastronomy scene. It serves up a mixture of traditional Mallorcan dishes and more modern food trends, satisfying every foodie's need. Finally, Tomassini has established itself as one of the most famous pizzerias on the island, locals will travel from far and wide to get their hands on one of their pizzas.
Hotels in Sineu
There are a few small hotels in the town of Sineu. Can Joan Capo, a charming hotel tastefully decorated with handmade furniture and a good balance of old and modern features, is a popular choice. It features a saltwater swimming pool and its restaurant serves innovative Mediterranean cuisine prepared with seasonal local produce.
You might also find Son Cleda appealing. This family-run boutique hotel is set in an old house close to the centre of Sineu. It has an intimate home-away-from-home vibe and plenty of character thanks to the exposed wooden beams and original staircase but also all the luxury amenities one could want from a hotel stay. The courtyard is particularly special and makes this hotel stand out from the crowd.
How to get to Sineu
By car
Being in central Mallorca, Sineu is easy to access from pretty much the whole island. It's around a 30-minute drive from Palma airport via the Ma-3011 but can also be accessed from the Ma-13 if you prefer to take a motorway.
Public transport
You can catch the T3 train line from Palma to Sineu which travels once every hour at, 15 minutes past the hour starting at 06:15 in the morning. It's around a 45-minute journey from Palma, stopping off at inland villages and towns like Marratxi, Santa Maria, Alaró/Consell and Inca on the way.
Location