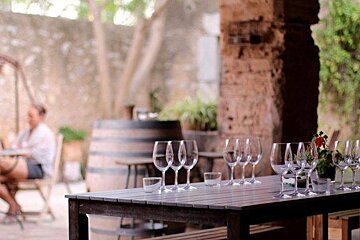 Best summer day trips in Mallorca
Top places for that memorable island experience
Every year, visitors from all over the world flock to Mallorca's coastline to soak up the glorious Mediterranean sunshine, golden sandy beaches and turquoise sea waters. However, there is much more to this island than a beach holiday resort.
Prepared to be inspired by these wonderful day trips where you can explore the real Mallorca. They're full of history, culture and natural beauty.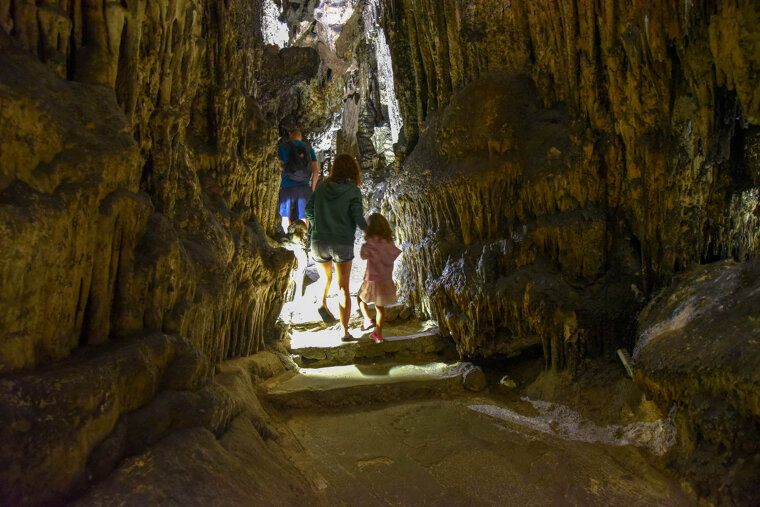 Mallorca's caves
There are a number of caves on the island but the underground lakes of Coves del Drach, on the east coast, make this particular landmark stand out from the crowd. The caves here receive thousands of visitors each day in peak summertime but don't be put off as there's plenty of space to view the impressive formations inside. The cave is colossal and, as the path winds through it, you'll be met with an ever-changing alien-like landscape that wouldn't be out of place in an Indiana Jones film. The entrance fee includes a concert in the heart of the cave where you'll be able to listen to classical music played by musicians being driven in illuminated boats along the peaceful lake. There are also guided trips to the Coves, perfect for a hassle-free experience.
Alternatively, the ancient Coves d'Arta in the northeast of the island are also a popular spot for culture vultures looking to explore some of Mallorca's hidden natural beauty. Within the 45-minute tour, visitors get up close and personal with a fascinating network of underground caverns packed full of stalactites and stalagmites.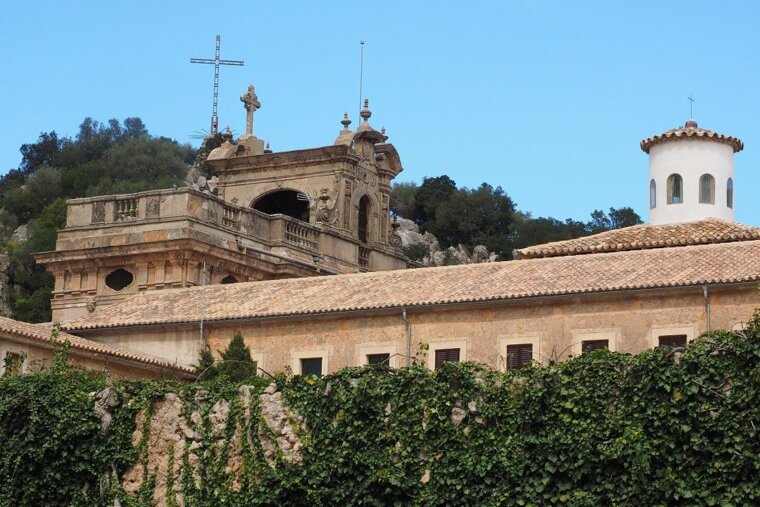 Santuari de Lluc
Lluc Sanctuary is often described as the spiritual centre of the island, perhaps because it was the first of its kind established in Mallorca. Dating back to the 13th century, it was dedicated to the Virgin Mary and her blackened sandstone medieval statue can still be found in a small chapel behind the church. She is said to symbolise the end of suffering for those pilgrims who come to visit her.
You don't have to be religious to enjoy this place and the sanctuary acts as a hotel, welcoming guests looking for a peaceful experience in the mountains. Lluc Sanctuary's museum showcases ancient remains discovered in the area and also contains the most complete ceramic collection on the island – it's well worth a visit. We also recommend heading up to the crucifix for terrific views over the island. It's possible to visit the sanctuary on your own accord, with your own private guide or, even better, on horseback.
Bodegas of Mallorca
A trip to a Mallorcan bodega (or winery) is a wonderful way of immersing yourself in the land and flavours of the island. Not only that, but many of the bodegas are located on some of the island's handsome estates with charming historic buildings. The main house at Can Ribas dates back to 1776 and maintains its authentic features, such as the charming inner courtyard and stone kitchen. It is frequented by history lovers who want to sample some of the oldest wines on the island and offers tours and tastings. Do be sure to book in advance.
Alternatively, the fincas at 21st-century Bodegas Angel may fool you because they been built to look old, but there is an immaculate feel to the place. Situated only 20km north of Palma, the backdrop to the vines are the Tramuntana mountains and the terracotta roofs of the neighbouring town. A tour of the bodega, with wine tasting and accompanying Mallorcan snacks is a perfect way to pass the afternoon by.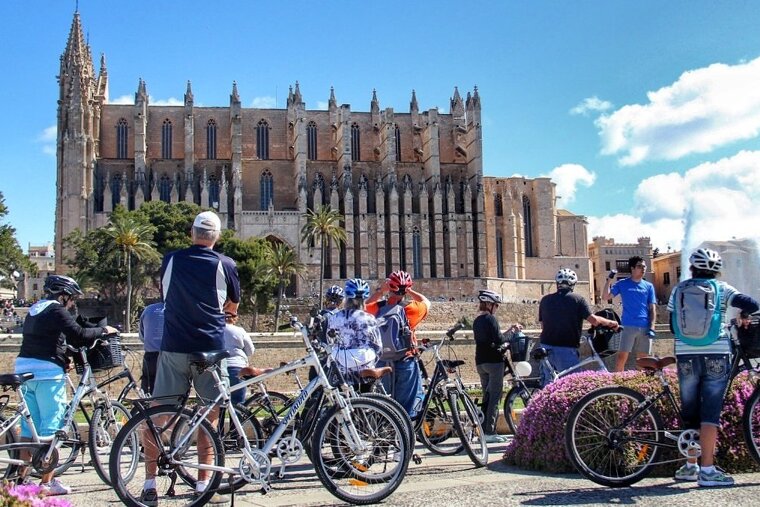 Palma by bike
If you want to pack more into your day trip, discovering Palma by bike might be more up your street. Various companies offer relaxed rides through the city, passing by the most prominent sites from La Seu Cathedral to the 300-year-old café where Joan Miró used to enjoy churros and chocolate. A knowledgeable guide usually leads the exploration, providing interesting information and insight into the history and culture of the island. Palma is a very bike-friendly city and tours are open to beginners and children. You'll also get a real sense of the city as you ride down narrow streets, stop at the local farmer's market and end your tour with tapas in bustling Plaça Major.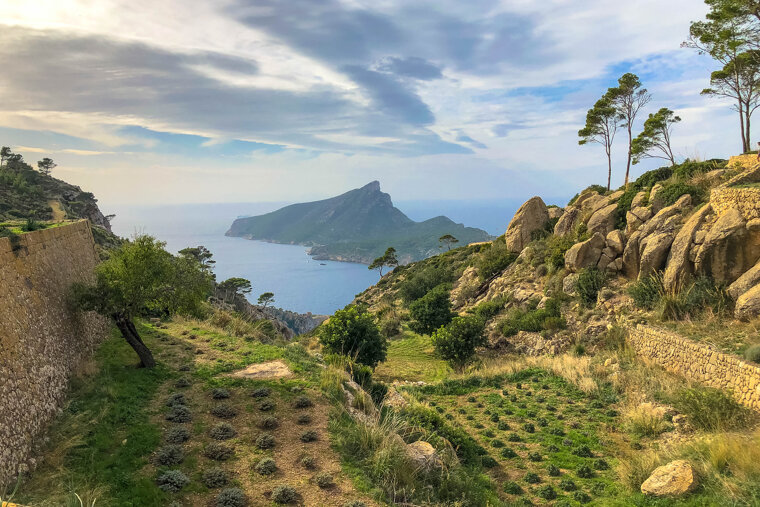 Dragonera Day Trip
We would highly recommend hopping across to the island of Dragonera. This isle is a small protected nature reserve and can only be reached by boat. It's popular for those keen to get up close and personal with nature as it is home to indigenous lizards and 360 different species of plants. Once there, you can take a hiking trail to one of the lighthouses, visit the small museum, bathe or snorkel. Boat trips are available from Palma de Mallorca, Port d'Andratx, Peguera and Santa Ponsa.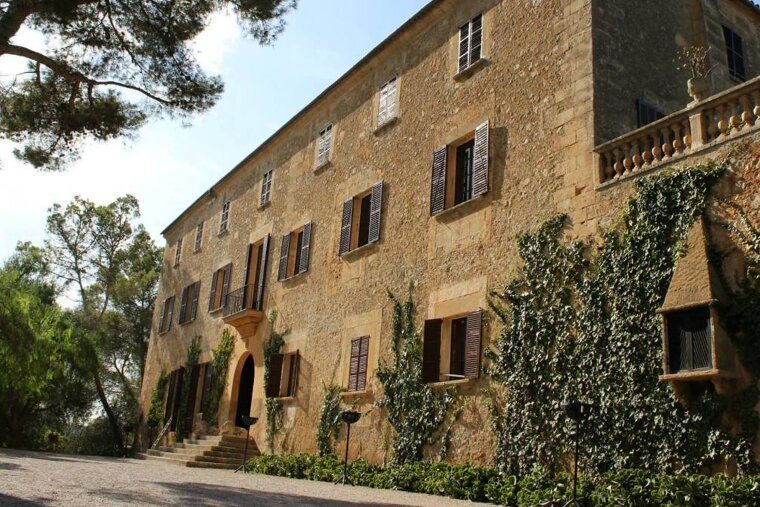 Els Calderers & La Granja
A traditional country manor situated in the sleepy plains of central Mallorca, Els Calderers de Sant Joan House and Gardens gives you a taste of life on a noble estate some 250 years ago. Lush creepers climb up the sandstone facade of the main building and wrought iron torch holders stand dormant at each side of the arched entrance guarded by stone lions. Inside, time has stood still. Libraries, hunting rooms, bedrooms and servant quarters are open for viewing, each room packed with the furniture and trinkets from the past. The manor even has its own peaceful chapel where mass would have been held every morning.
In the wine cellar, you can help yourself to a glass of Moscatel from an old barrel and savour the delicious sweet wine while you try to decipher the writing on century-old export papers displayed on the walls. Els Calderers is open from 10:00 to 18:00 and, if you go early, you might find you have the house to yourself.
Boat trips
Hiking
Did you know Mallorca is famous for its hiking? And what better way to get up close and personal with the island than on foot? There are hundreds of trails available for all levels. From an eight-day trek through to a short tryst across the coastline to a lighthouse, there's plenty to get you moving.
Please note, this article is full of information and companies associated with these trips.
More inspiration...
With each new trip, Mallorca reveals a little more of herself. So why not break your routine and experience something new on your next holiday to the island?