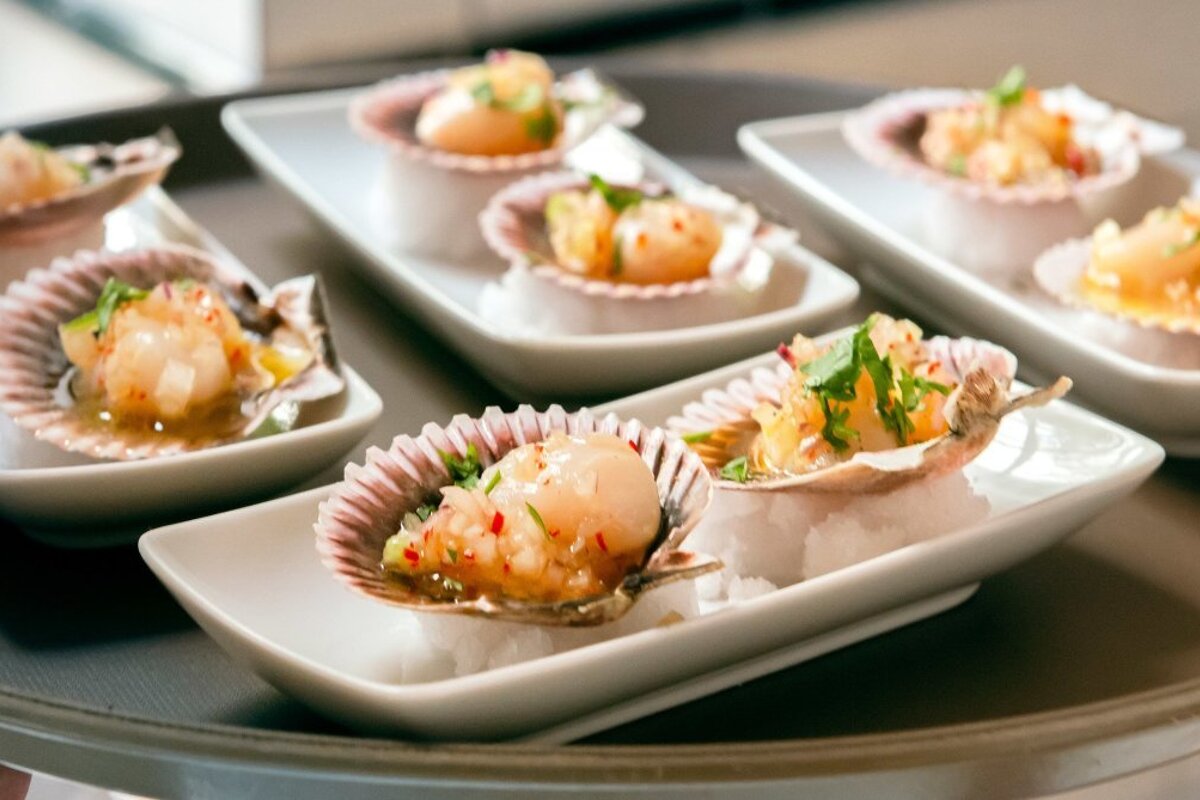 Trendy tapas in Palma de Mallorca
The best places to sample innovative bites
Tapas are much more than just food in Spain, they're an institution perfectly conveying the Spaniards' relaxed take on mealtimes. Lately, some of the best restaurants in Mallorca are creating new, imaginative ways to prepare – and enjoy – these dishes.
Sharing a selection of small, delicious bites with a glass of wine is a great way to spend those balmy summer evenings in Mallorca. At the restaurants listed below, it's possible to try classic tapas with a contemporary twist alongside completely innovative dishes, including old favourites like 'patatas bravas', meatballs and octopus served in a slightly different (and probably even tastier) way. Here is our selection of the top five places for modern tapas in Palma.
El Camino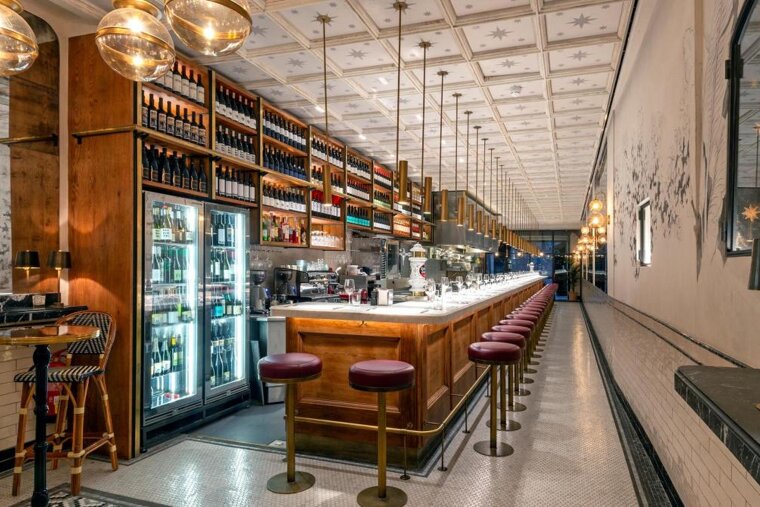 Last summer, the creators of London's trendy Barrafina restaurants came to Palma and opened El Camino. Since then, this place has become the talk of the town. You will find it tucked away behind Passeig des Born, where its stylish, modern interior catches your eye when you walk by. It's a unique concept as its patrons take to stools along a long bar counter, from which they are served – making it the perfect setting for a date. Traditional tapas feature on the menu and include 'Andalucian style calamari' or 'tortilla' and 'ham croquetas', alongside some more innovative creations like 'Ceviche with tiger milk' and 'Tuna tartare'.
Ombu Restaurant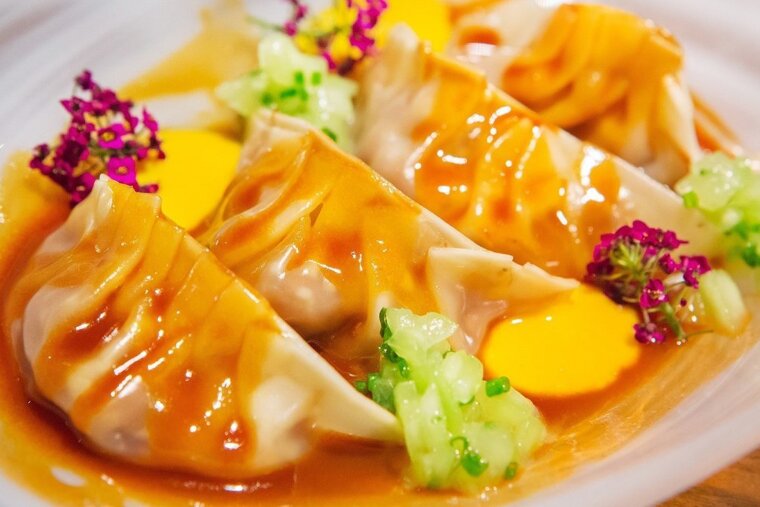 Located right in the heart of the city, Ombu Restaurant's terrace is a great spot to enjoy a delicious cocktail, share some creative tapas and soak up the hustle and bustle of the main shopping boulevard. Using high-quality Spanish produce combined with international touches, this restaurant is one of the most popular in Palma so make sure you book in advance. Their 'Peking Duck dumplings with sea urchin sauce, 'Burrata, mixed tomatoes, basil and honey oil' or their 'Andalucian style squid with lime mayonnaise' are just a few of our staple favourites. For a sweet tooth sensation, their famous 'Golden egg', a chocolate bomb, is a must! This restaurant is also great for large groups and special occasions thanks to their group menus and a private dining area.
Tast Club Restaurant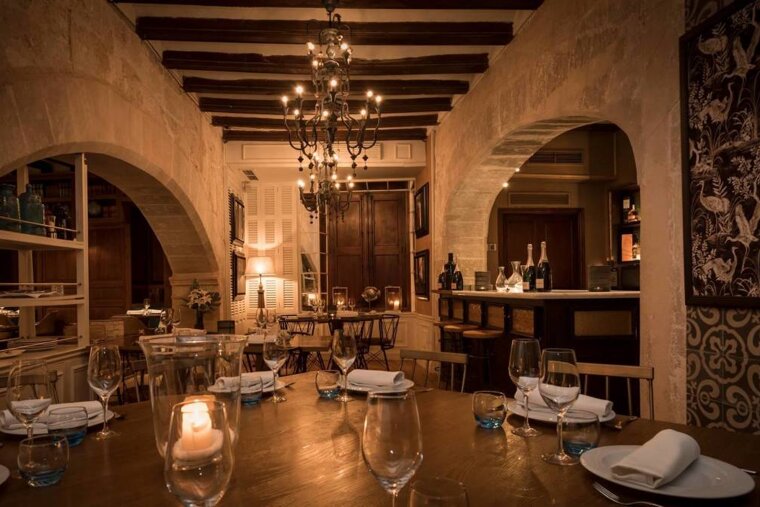 Over the years, Tast Club have created quite a name for themselves. Whilst Tast Culinary Projects are the creators of a few highly successful restaurants around the city, including Tast Unio, El Nautico, Ram Bar and Tast Avenidas, all of which specialise in tapas, Tast Club continues to steal the show. It's conveniently tucked away down a side street close to the main shopping area in the city centre, so it could be the perfect end to a day of retail therapy in the city. Its stylish interior oozes old-world charm and this is mirrored in the menu, as innovative creations in the Raw Bar like 'Steak tartare' and 'Lobster ceviche' appear alongside some more traditional favourites including 'Acorn-fed Iberian ham' and a 'Cheeseboard'. Be warned, this restaurant is so popular that you have to book days in advance to get a table.
Wineing Bar
This modern-concept wine and tapas bar is located in an ancient street in Palma's old town. Wineing is a must for wine connoisseurs keen to try a wide range of Mallorcan wines. Just ask for one of their smart cards to taste their assortment of 48 wines from the Balearics and Spain by the glass. You can, of course, order some of their first class tapas. If you are after 'Dates with bacon' or 'Shrimps in garlic', then you will find it here along with unique dishes like 'Grilled green asparagus with Mahon cheese' – just ask the staff what would go well with your wine.
Forn de Sant Joan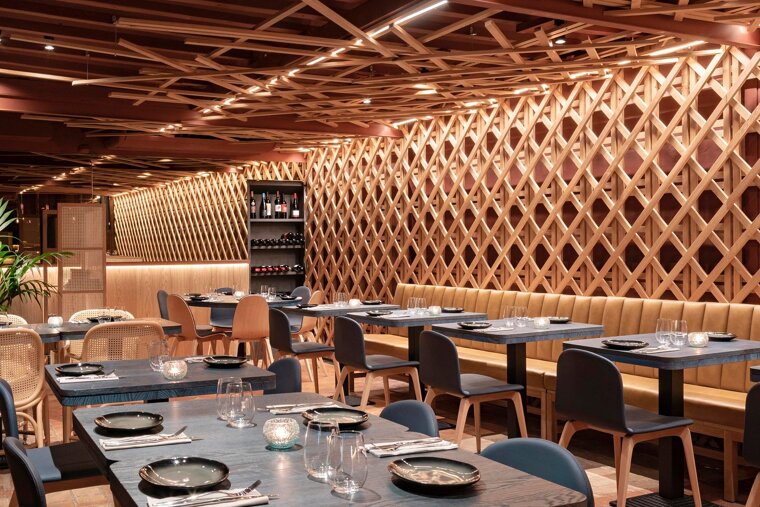 For a true foodie experience head to Forn de Sant Joan, within Palma's old town district of La Lonja. Forn's contemporary restaurant offers a sophisticated dining experience, and the 'Tuna tartare', the 'Andalusian squid with lime foam', and the 'Seared scallops with smoked cauliflower puree and warm bacon and date vinaigrette' are just a few highlights. Locals and tourists travel from far and wide to sample the wide range of culinary delights on offer and we guarantee it will be well worth the trip.
Vandal Restaurant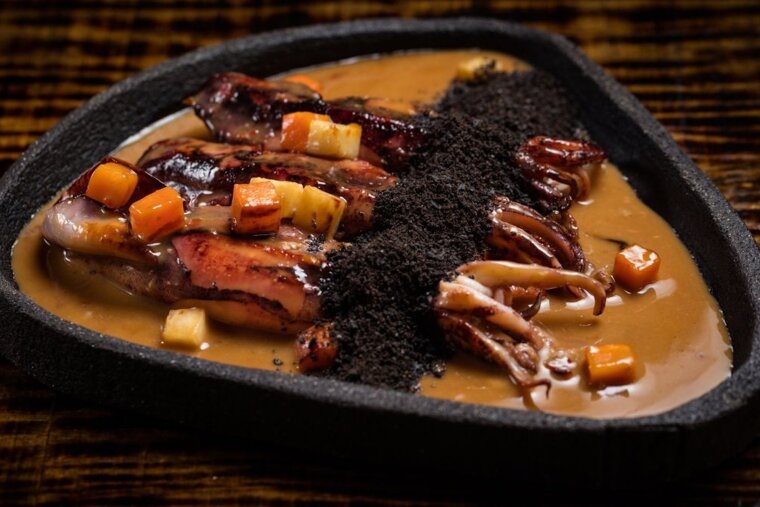 Vandal Restaurant is possibly the trendiest eatery in Palma right now. Behind the dark, arty exterior marked with graffiti, guests are always impressed with the stylish and sophisticated interior that awaits inside. While the chef doesn't classify the food here as tapas per se, many of their plates are designed for sharing which means they make the cut. You can expect a whole host of cuisines from far and wide featuring on the menu, with flavours from Argentina, Asia, France, Italy, Peru, Russia and, of course, the Mediterranean. The aim of the game is to treat taste buds to a flurry of flavours, which is why they've designed a pairing menu with innovative cocktails and some top-class wines. Be sure to try the 'Ceviche cornete with coconut foam' which is paired with a 'Vino sour', and the 'Low-temperature pork belly, creamy parsnip served with oriental mussels velouté paired with 'Soller Tonic.'
More inspiration...
Mallorca has a lot to offer for all the foodies out there. This is only a small selection of restaurants and bars serving tapas and other delicious Spanish dishes on the island.
Location