Trendy tapas in Palma de Mallorca
The best places to sample the Balearic capital's most inspiring and innovative dishes…
Much more than simply a plate of food and ingrained in Spanish society, tapas is part of their institution, perfectly conveying the relaxed take on mealtime etiquette. Mallorca's best restaurants are constantly creating new and imaginative ways to prepare and enjoy these mouth-watering dishes. What better way to spend those balmy summer evenings, than by sharing modestly sized, delicious plates of food with a crisp large glass of local wine?
Below, we list some of our favourite restaurants offering classic tapas with a contemporary twist alongside 'a-la-mode' creations. Rest assured, you'll continue to effortlessly find ample versions of 'Patatas Bravas', homemade 'Albondigas' (meatballs) and 'Pulpo a la plancha' (griddled Octopus), but all with extraordinarily delightful tweaks to the standard recipes.
We proudly share with you our top six places for modern tapas in Palma.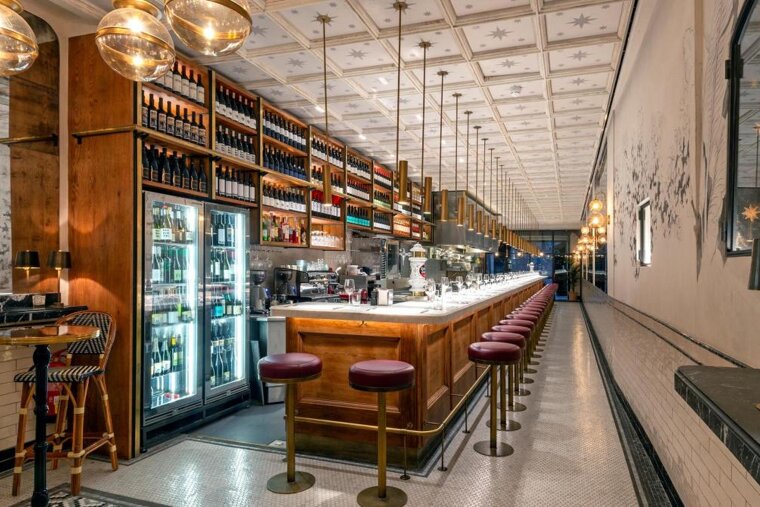 El Camino
The creators of London's trendy 'Barrafina' tapas restaurants brought 'El Camino' to Palma in 2018. Despite launching just before the world went into lockdown, this popular haunt blew through the Covid-19 fog and continues to be the talk of the town. Tucked away in a tiny street behind the famous and elegant 'Platan' tree-lined boulevard of Passeig des Born, the stylish, modern and welcoming bistro interior alone would easily invite passers-by… were it not for the eye-catching daily queue which forms in the street outside. Their unique concept of having tall stools along the narrow bar top in the main dining room creates a distinctive ambience with food prepared in front of you – ideal for intimate tables of two, but without the capacity for much more given you're sat side-by-side. Celebrating simplicity and a 'poc a poc' attitude, here you'll find a great selection of traditional tapas such as 'Andalucian-style Calamari', authentic 'Tortilla' and 'Croquetas Jamon' juxtaposed with fusion-inspired creations like 'Ceviche with tiger milk' and 'Tuna tartare'. The atmosphere here will give you a real city buzz, but ensure you make a reservation to secure your stool.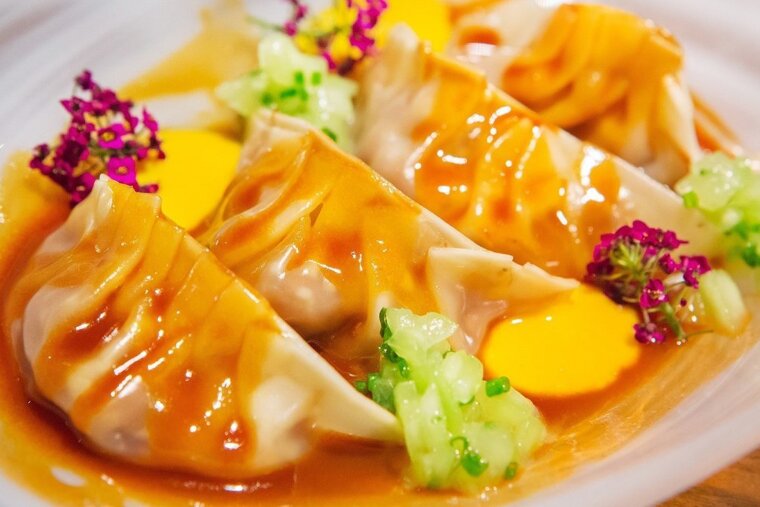 Ombu Restaurant
Located on the southern end of the prestigious Passeig des Born and directly in front of the fountain of Plaça La Reina, Ombu Restaurant's bustling terrace is the perfect place to soak up the city's energy and atmosphere. Alongside deliciously refreshing and beautifully made cocktails, their internationally tweaked and creative tapas made with high-quality Spanish produce keeps this restaurant permanently at the top of Palma's hit list. Their 'Peking-Duck Dumplings' dressed in Sea Urchin sauce; 'Burrata with mixed tomatoes, basil and honey oil' or the 'Mini Cornetto' of Tuna, Wasabi and sour Apple are just a few of our staple orders. If you still have space for dessert, try their famous 'Golden egg' - a delicious chocolate bomb, an absolute must for anyone with a sweet tooth. Large groups are easily accommodated here for special occasions thanks to their private dining area on the first floor and flexible group menus. Ombu is part of the Grupo Forn Projects with her sister eateries all being equally as impressive and different in style. If you can't get to Ombu, make sure you try either Koa or Forn, within the historic area of Sa Llotja, home to some of Palma's most impressive Gothic architecture.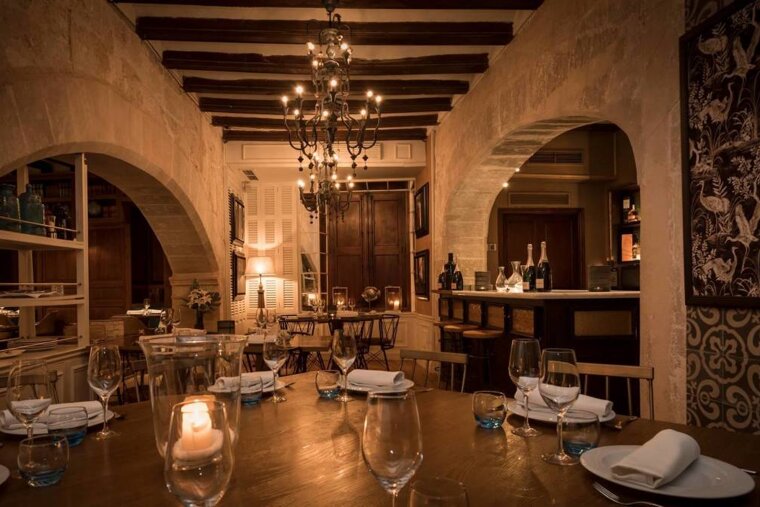 Tast Club Restaurant
The Tast Club has grown in both prestige and popularity for a number of years and is the crème de la crème of Palma's 'Tast' refectories. Despite often being confused with Tast Unio or Tast Avenidas who all belong to the successful 'Tast Culinary Projects' group, with a number of tapas restaurants spread across the city including El Nautico and Ram Bar, Tast Club continues to effortlessly steal the show, so make sure you book the correct restaurant when reserving. Conveniently tucked away in a shaded alley off the busy central shopping street - Avinguda Jaume III, it offers cool tranquillity and retreat after a day of retail therapy in Palma's city centre. The stylish interior oozes old-world charm, mirrored complimentarily in their menu. The 'Raw Bar' offers fresh creations on versions of 'Steak tartare' and 'Lobster ceviche' which you can then pair with more traditional local favourites such as 'Acorn-fed Iberian ham' or a local Mallorquin 'Cheeseboard'.
A word of warning, you'll often have to reserve several days in advance to make sure you get your table here. If it happens to be available any sooner… double check you've booked the right Tast!
Wineing Bar
This modern-concept wine and tapas bar is located in the heart of the ancient maritime trade district of Palma's old town. Wineing provides an excellent opportunity for those wine enthusiasts who are keen to sample a wide range of grapes from both the island, the mainland and further afield. Just ask for one of their customer smart cards which enables you to pick and choose by the glass from their large assortment of 48 Balearic and Spanish wines. The traditional tapas selection changes seasonally, predominantly ensuring that everything pairs perfectly with the wine. They offer an authentic selection of locally sourced olives, pintxos and cheese & charcuterie boards. 'Dates with bacon' or 'Prawns in garlic' are regular performers here, alongside more unique and seasonal recipes such as 'Grilled green asparagus with Mahon cheese' – if you're not too picky with your palette, the waiter will gladly recommend which dish pairs best with your glass of wine.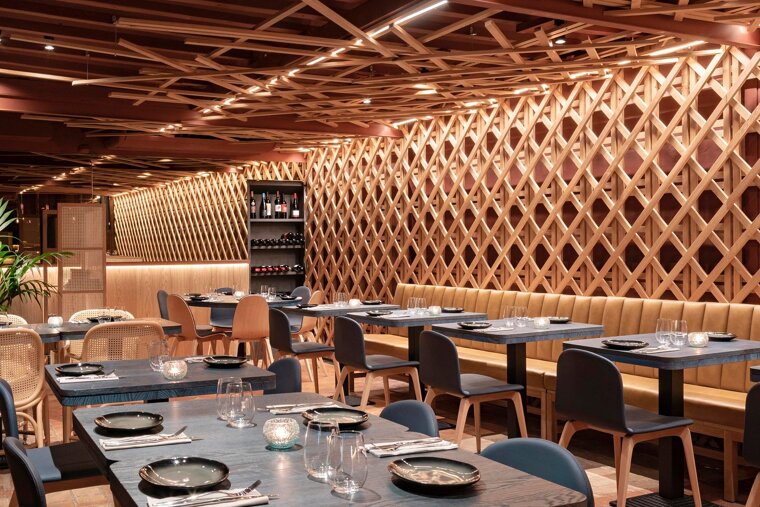 Forn de Sant Joan
If you consider yourself to be a real 'foodie' in search of some showstopping gourmet tapas, reserve a table at Forn de Sant Joan in the narrow streets of Palma's old town district - La Lonja. As its name would suggest, located in a former bakery, this longstanding family-run yet contemporary restaurant offers the ultimate sophisticated fine-dining tapas experience. They have several dining areas to choose from, including the liveliest ground floor 'Cellar' offering casual and hip vibes with options for larger tables. The 'Cristal Room' on the first floor is perfect for more intimate reservations and finally their 'Red Room' offers a private area for groups of up to 16. You can also pull up a stool for informal dining at their 'Signature' bar with front row seats to classic cocktails. The 'Tuna Tartar', 'Andalusian squid with lime foam' and 'Seared scallops with smoked cauliflower puree' are just a few customer favourites. This famous restaurant receives regular locals as well as large volumes of tourists coming from far and wide who are keen to sample the wide range of culinary delights on offer. We guarantee your visit here will be well worth the trip.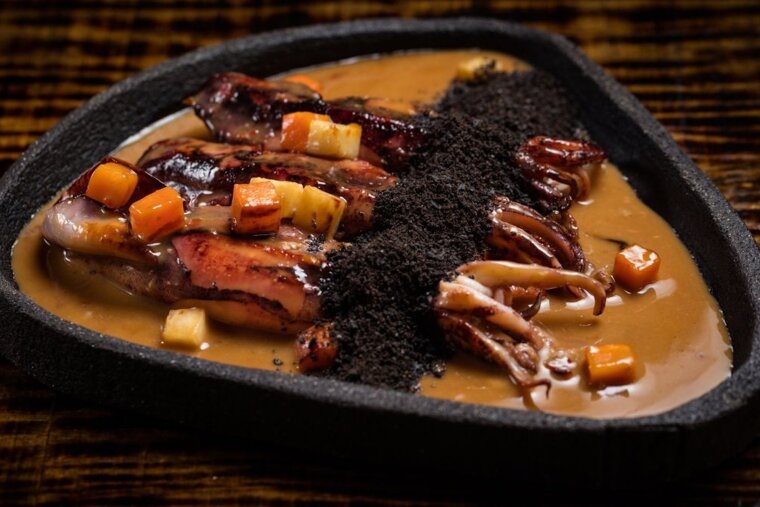 Vandal Restaurant
Since its arrival, Vandal Restaurant has remained one of Palma's trendiest eateries. Behind its dark and arty graffitied exterior, guests are often surprised to find a stylish and sophisticated interior within the industrial style walls. Whilst they don't usually classify the food here as 'tapas' given it's anything but traditional, many of the plates are specifically designed to share. Expect their menu to feature a host of international cuisine originating from far and wide, with flavours from Argentina, Asia, France, Italy, Peru, Russia and, of course, the Mediterranean. This restaurant treats your taste buds to a whole host of worldwide flavours, as well as an option of pairing your chosen menu with their innovative cocktails and excellent wine. Be sure to try the 'Ceviche Cornet with Coconut Foam' accompanied by a 'Vino Sour' and also the 'Low-and-slow Pork Belly, served with creamy Parsnip and an oriental mussel velouté' whilst sipping a 'Soller Tonic.'
Vandal have now extended their restaurant to incorporate 'Vandal L'Atelier' just across the road. Whilst they maintain that this is their 'punk' version of a more 'casual space', the spectacularly creative food here takes you on a gastronomic journey through some of Vandal's most requested and prevalent dishes from previous years.
More inspiration...
We've only touched the surface with this modest list of superb Palma tapas restaurants in Mallorca's city centre. Mallorca has an extensive choice of excellent restaurants and bars serving tapas, as well as other fantastic local cuisine across the entire island.