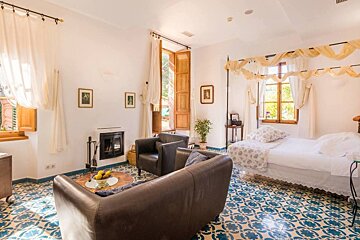 Finest boutique hotels in Mallorca
Boutique destinations for that extra special holiday
From rural to royal, secluded to urban, whether in mountains, coast or city; there is a wide choice of excellent boutique hotels on the island waiting to be discovered. Whatever your preference, a warm welcome undoubtedly awaits.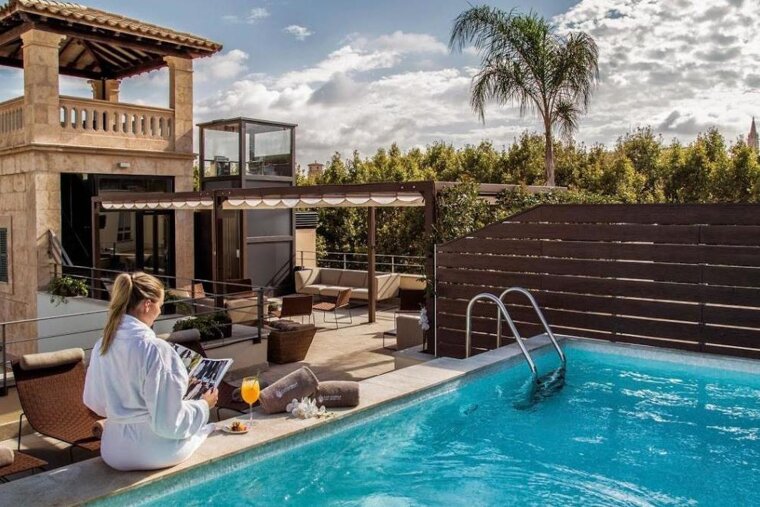 The urban retreat
Along the main shopping street in the capital city of Palma, up amongst the trees of the boulevard Passeig des Born is where you will find Boutique Hotel Can Alomar. It's the place to stay in if you want to be in the heart of the city centre with everything on your doorstep. At the same time, it's the perfect spot to relax and unwind after a hard day sightseeing or shopping thanks to its splendid roof terrace which features a plunge pool, hot tub and sun loungers. This hotel is home to critically acclaimed restaurant De Tokio a Lima which offers a fusion of Mediterranean, Peruvian and Japanese cuisine and a world-class cocktail bar.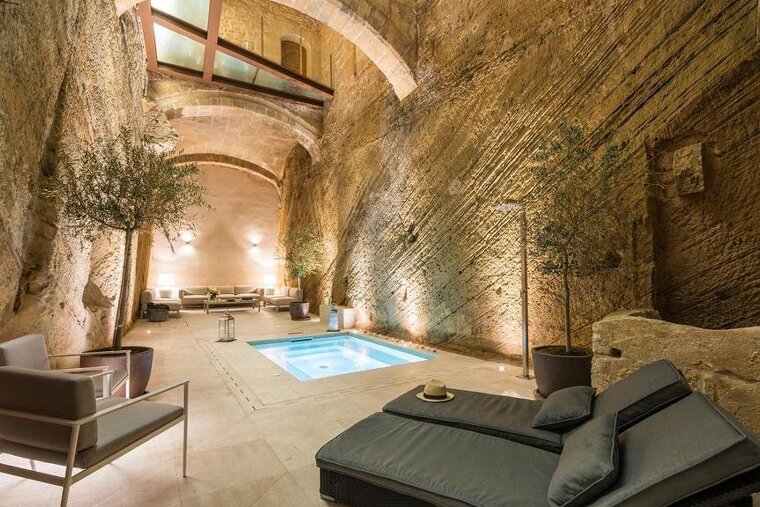 The ancient treasure
Set within a 15th-century building within Alcudia's old town, Hotel Can Mostatxins oozes history. Each of the 8 rooms in this hotel features exposed stone walls while the brand new floors and state of the art furniture compliment the traditional features, bringing this hotel into the 21st century in style. The best room in the whole hotel is the cave-like courtyard with Jacuzzi, there's also the option to indulge in some spa treatments. So escape the tourists and take some time for yourself in this stunning hotel.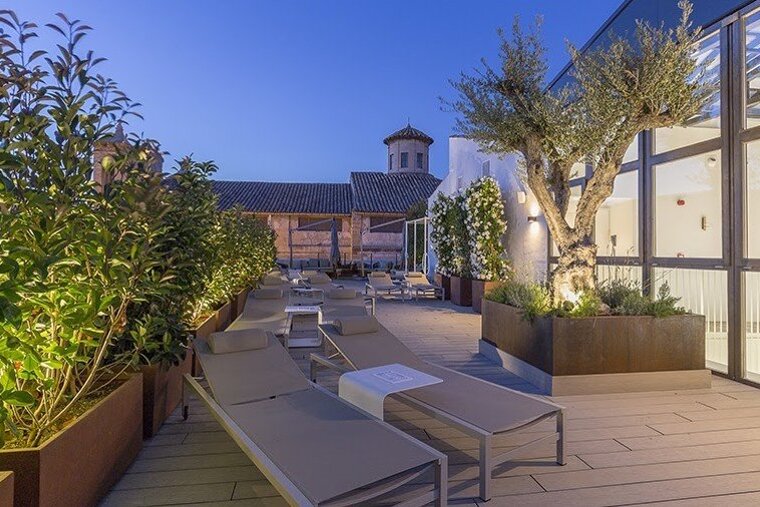 The city palace
Having only opened its doors in recent years, Sant Jaume Design Hotel has already placed itself among the top-rated boutique hotels on the island. Located inside a stunning 18th-century palace in the heart of Palma's historic quarter, its stylish interiors, fully-equipped spa and lovely sundeck with plunge pool make it a true oasis of peace while still within walking distance of the city's shopping hotspots and sights. Those keen to enjoy a superlative dining experience can rejoice as Michelin Star Fernando Pérez Arellano and Itziar Rodriguez (the dream team behind restaurant Zaranda - if you know, you know) hold the reins at Cantina Panzá – a gourmet restaurant in every sense.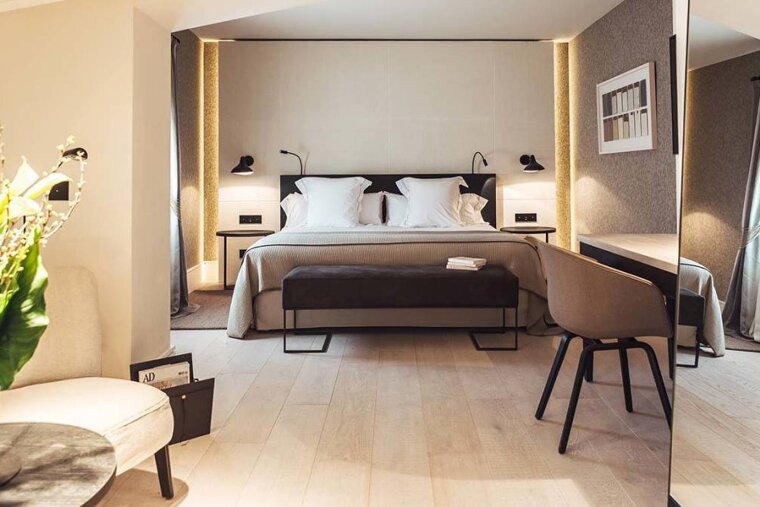 The elegant mansion
An elegant hotel set in a 19th-century mansion, Sant Francesc Hotel is conveniently located within close proximity of Palma's illustrious cathedral. Whilst many of the original features of the historic building have been preserved, inside, natural tones contrast with charcoal and chocolate shades to inject a contemporary modern feel. This recently renovated boutique hotel's highlights include a rooftop terrace with impressive city views, a swanky sushi bar, and a pool with a sun terrace. The upmarket Quadrat restaurant with a plush bar and serene courtyard patio has made its mark in the city amongst the foodies. The bright rooms have all the features you would expect from luxury hotel including free WiFi and flatscreens, as well as Nespresso machines.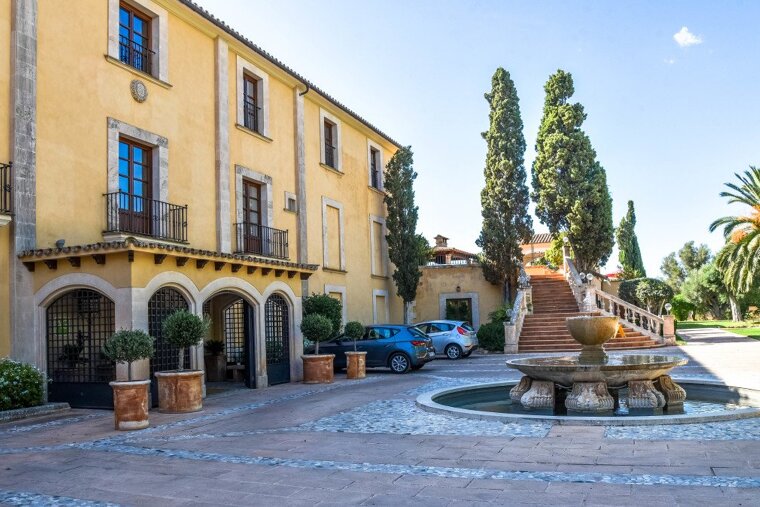 The luxury country house
Housed in a stunning 15th-century country house, Son Julia Country House Hotel offers an alternative pocket of peace in the countryside. While only twenty minutes from Palma, the patios, vineyard and 300-year old Arabic style garden will make you feel like you've slipped much further away from the hustle and bustle of the city. There more than two dozen beautiful rooms to choose from, with plenty of space for families. Son Julia has two large outdoor pools as well as an indoor pool and a spa. Dine under the arches of award-winning restaurant Sa Magrana Restaurant or, in summer, at the poolside Bistro. Refined throughout, from its lush grounds to its elegant interiors, its beauty and hospitality will certainly uplift and inspire everyone who visits.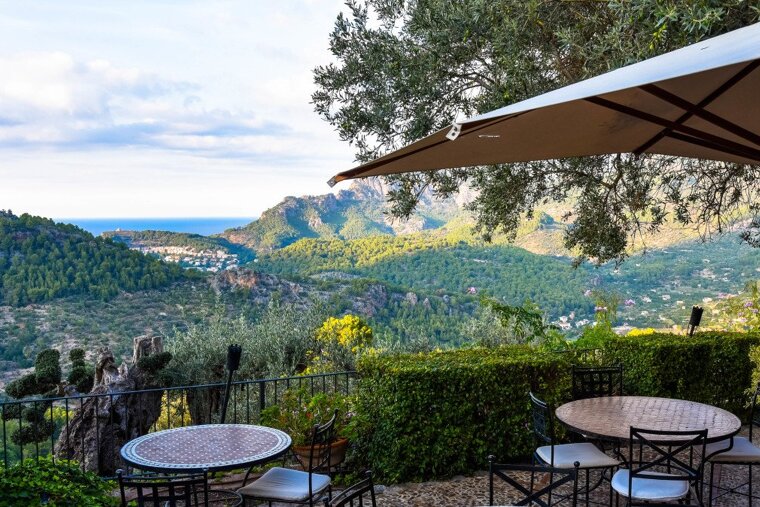 The rustic retreat
Ca's Xorc is an enchanting small boutique hotel situated in the mountains above the much-loved town of Sóller. It used to be an olive oil mill and retains much of the old features lending it a quirky rustic charm. This tranquil oasis promotes nothing but total relaxation so that you feel refreshed and enjoy your most cherished time away. From here, you can visit the cafes and boutique shops of Sóller, a small town embraced by sea and mountains. Popular day trips include the vintage train to Palma and heading over to Port de Sóller for a swim in the sea. Some of the rooms enjoy a private terrace where moments of bliss can be enjoyed from sunrise to sunset.
The tranquil finca
Gran Hotel Son Net is an elegant boutique hotel commanding spectacular views of Tramuntana Mountains. Set within an ancient finca dating back to the 17th century, the traditional architecture has been preserved and complimented by a recent lift using timeless décor. A hidden haven of tranquility, the hotel has all the amenities one might need for a relaxing break away including two restaurants, a swimming pool and it even its own vineyard.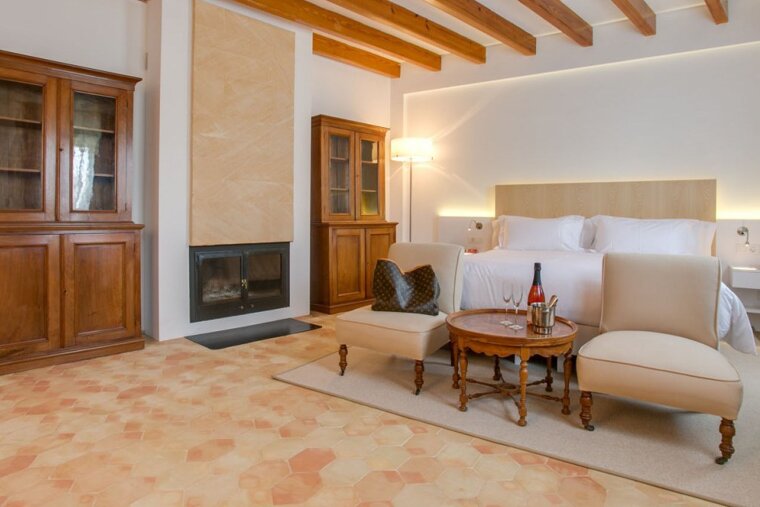 The artistic townhouse
The AH Art Hotel Palma is situated in an old 19th-century small palace which became an antiques shop before being more recently transformed into a comfortable and elegant hotel. This place, whilst still exhibiting its historic roots in the form of art and furnishings, has received a modern facelift to create more than a dozen bright and airy rooms with all the amenities one could want. It tends to attract travellers with a passion for art, antiques and old architecture.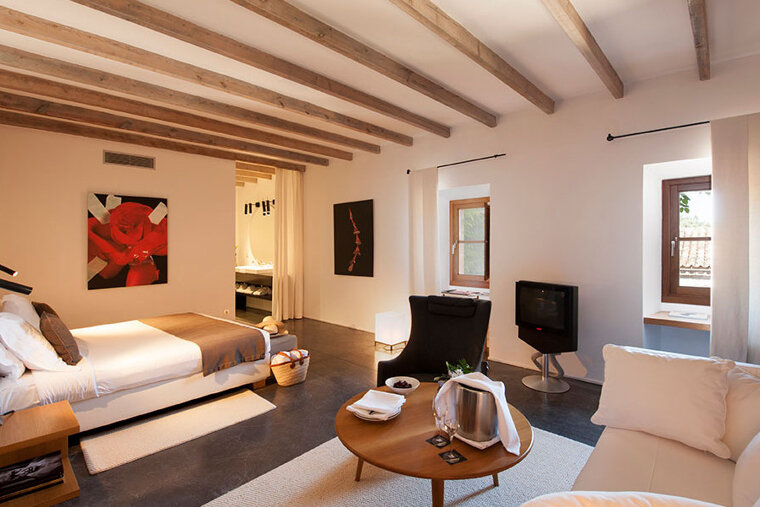 The restored monastery
Son Brull Hotel & Spa is set in a 12th-century monastery near Pollença and has become one of the most critically acclaimed hotels on the island. Within the original architecture, its creators have managed to design a contemporary chic hotel with 23 spacious rooms, gourmet restaurant, indoor and outdoor spa area. The neutral colours and minimalist décor lend a modern Scandinavian vibe which is juxtaposed with the timeless setting in a valley amongst olive groves, lemon trees and a mountain backdrop.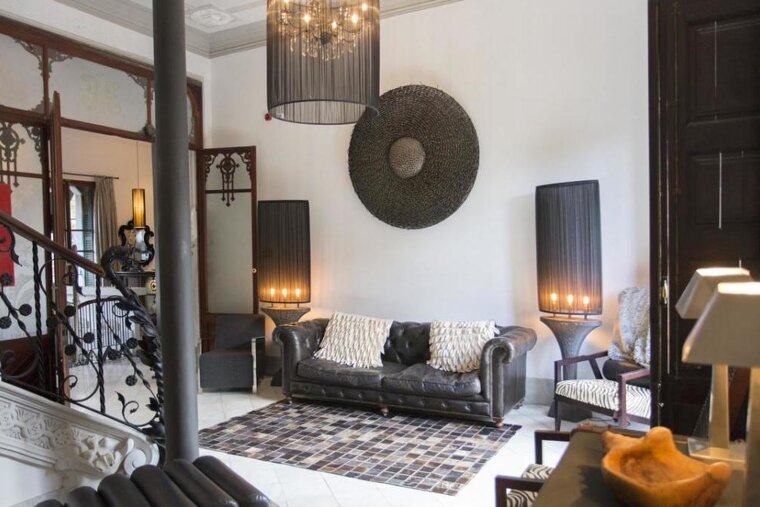 The designer mansion
Tucked away on a quiet road just outside of Soller, an early 20th-century building has been recently restored to an impeccable standard to become L'Avenida Hotel. With historic features like the ornate plaster ceilings and majestic marble staircases blended with more contemporary, stylish furniture, a designer hotel has been born. The rooms have all the latest mods and cons including air conditioning, flat-screen TVs and comfortable beds, complete with epic mountain views. Outside, there is a swimming pool and sun terrace dotted with sun loungers, and you don't need to leave the poolside all day as L'Avenida Bistro serves al fresco lunches by the pool.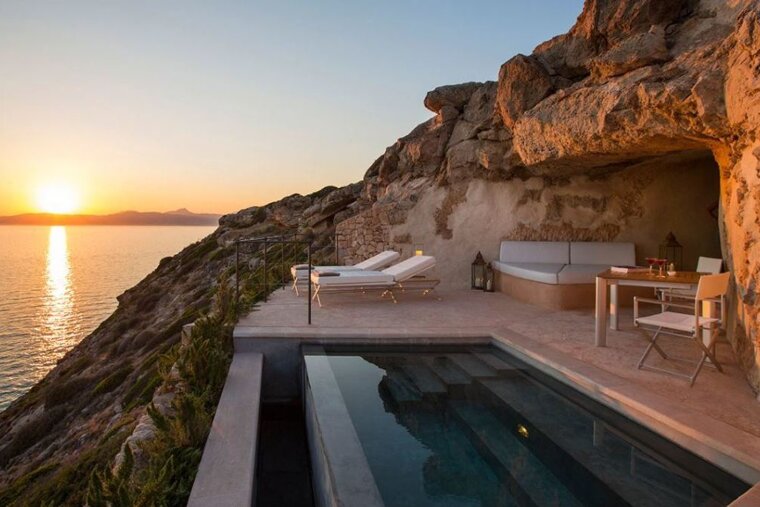 The coastal fortress
There is nothing quite like Cap Rocat, one of the most expensive hotels on the island. Whilst not a palace, you'll certainly be treated like royalty in this former military fortress. Located in a secluded area along Mallorca's coastline overlooking Palma Bay, the combination of impressive architecture, panoramic views and exceptional service guarantee your stay here will be memorable. A must-visit for some much needed R&R, thanks to its first class spa treatments, salt water infinity pool area and secluded private beach area. You can have breakfast on your terrace, lunch at the Sea Club and dinner at La Fortaleza Restaurant should you not want to leave, which is a strong possibility.