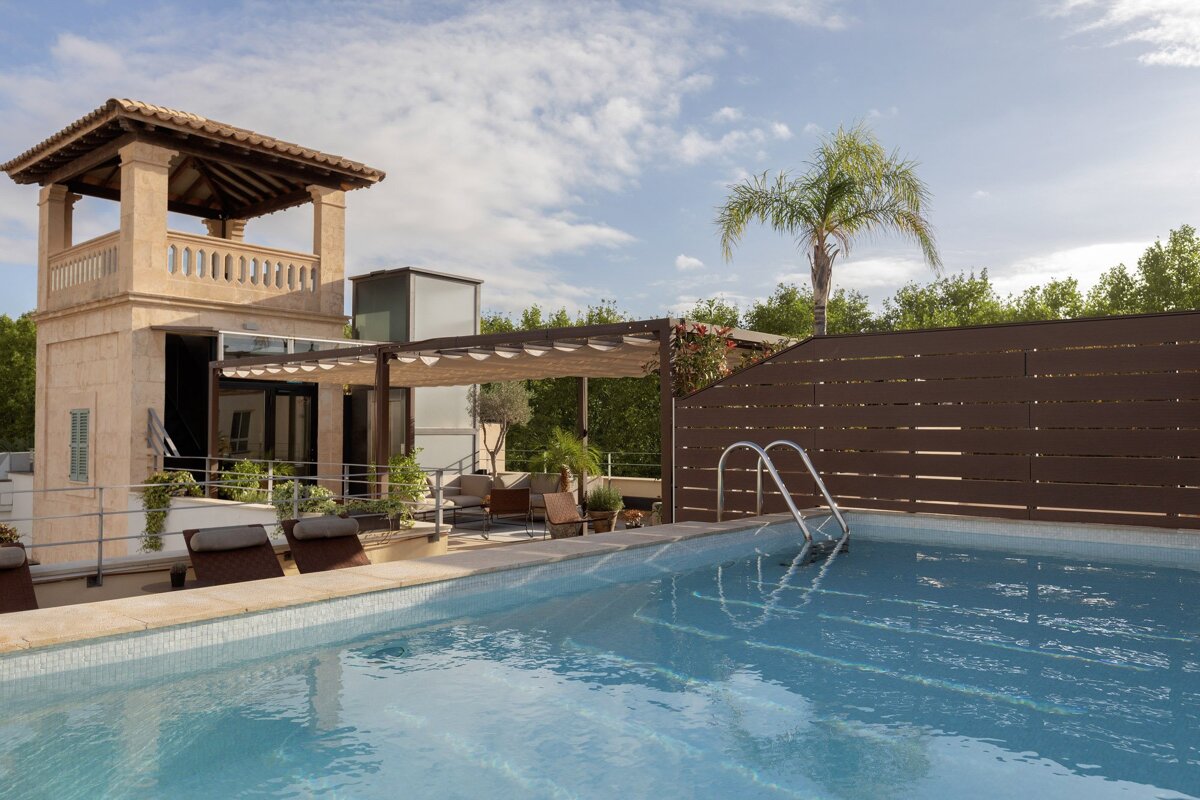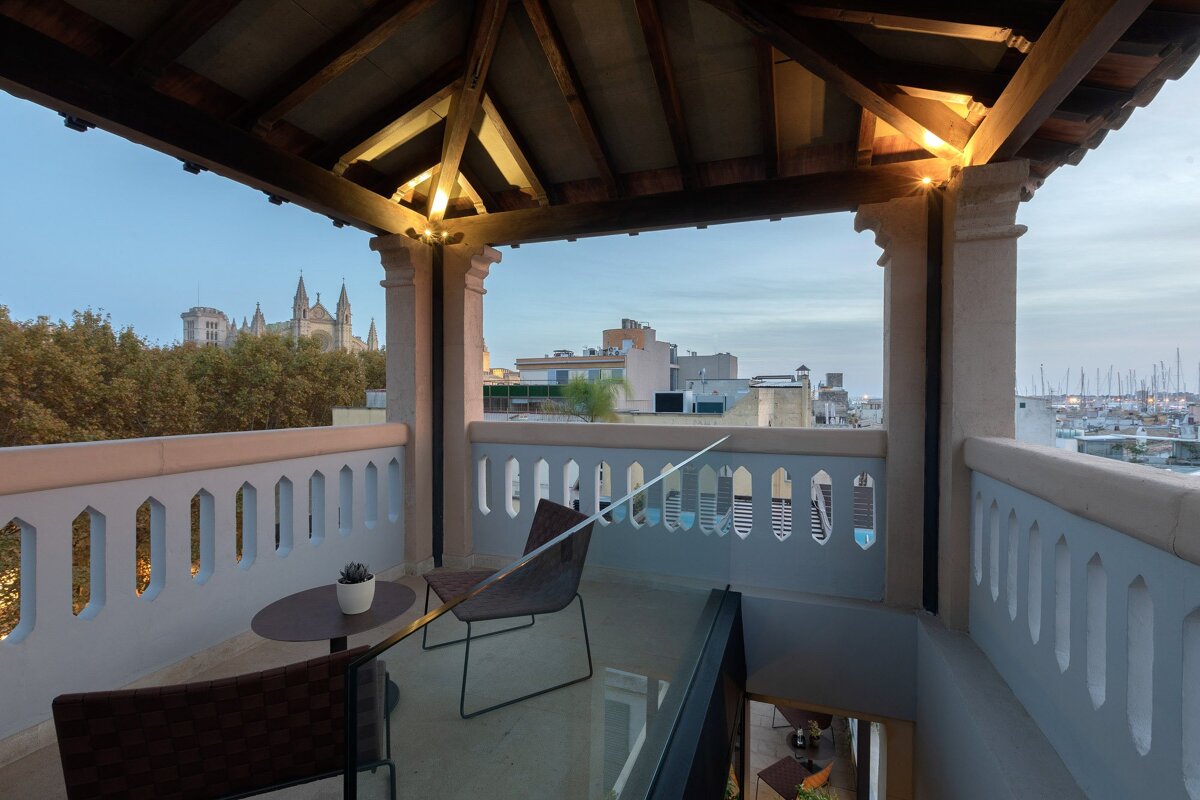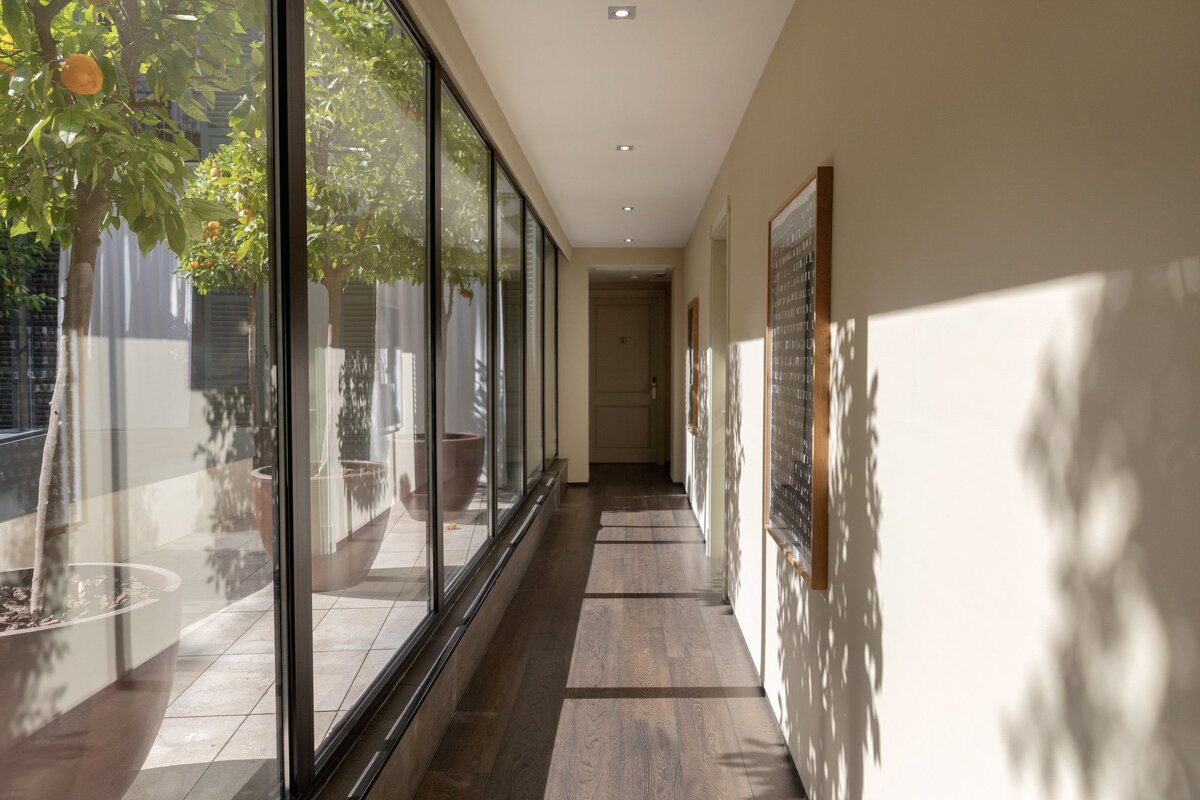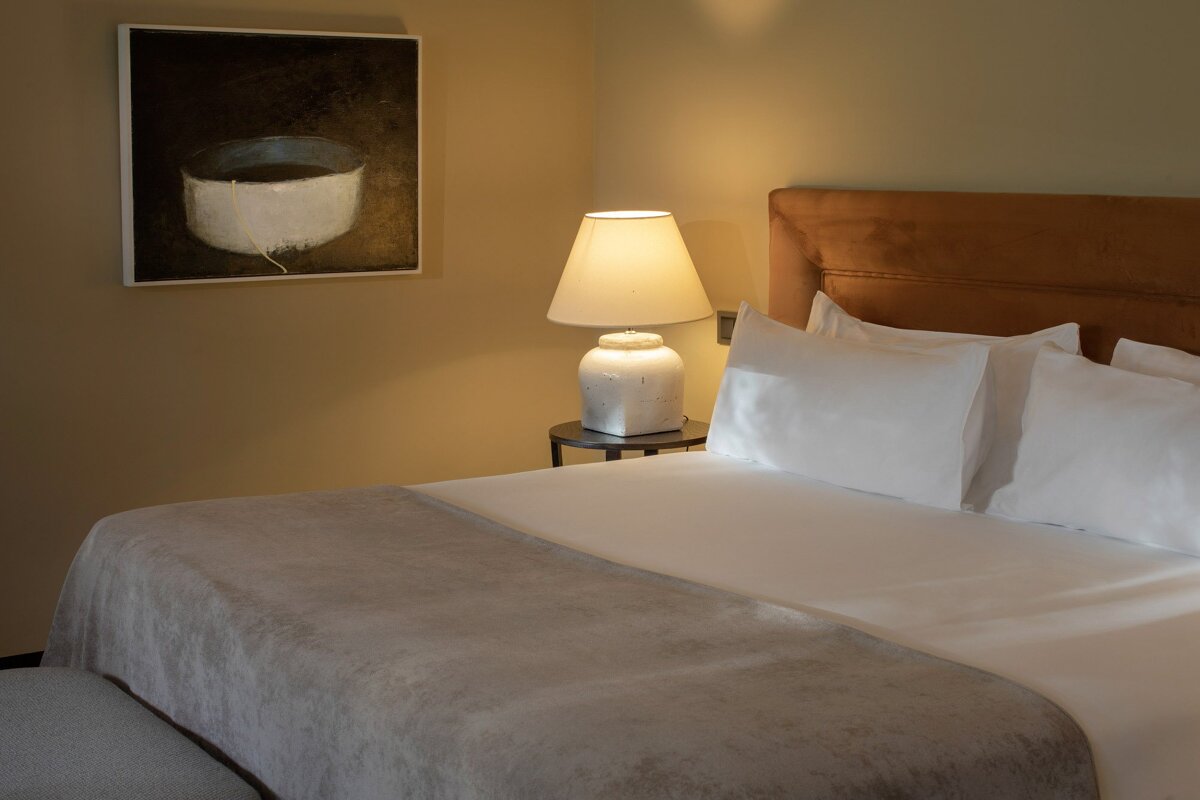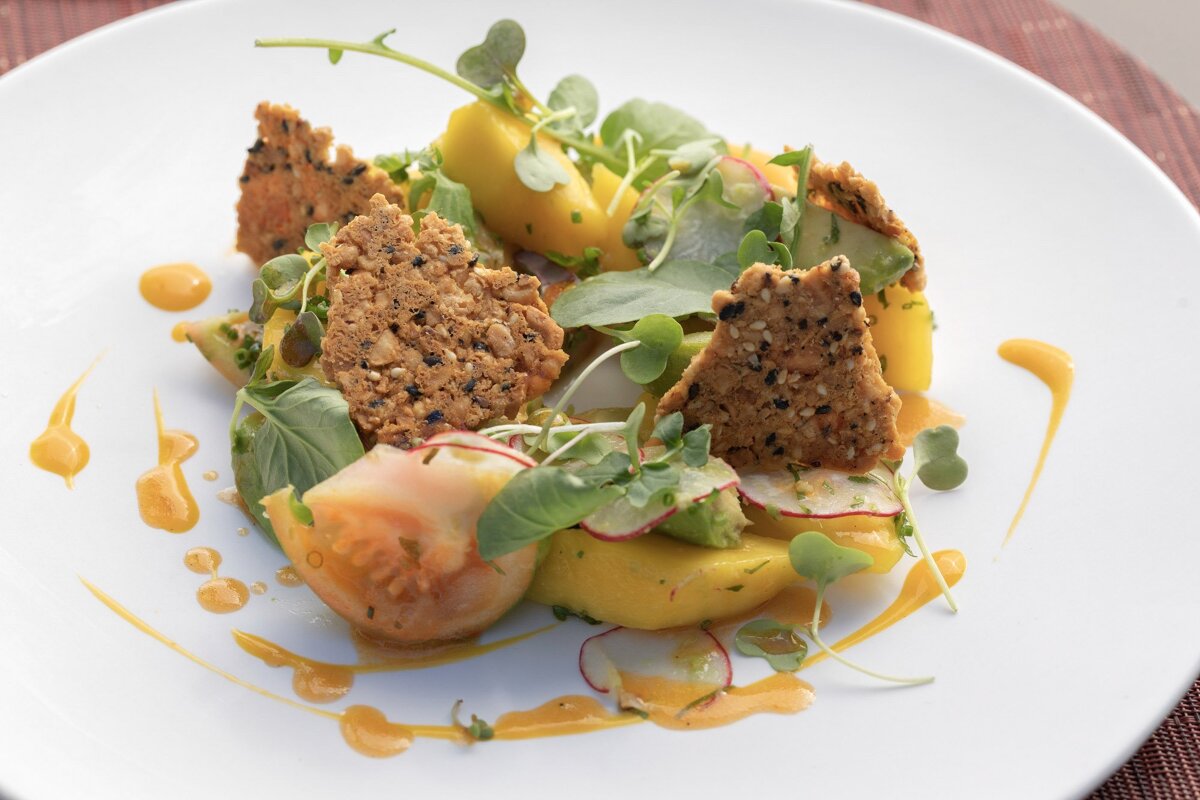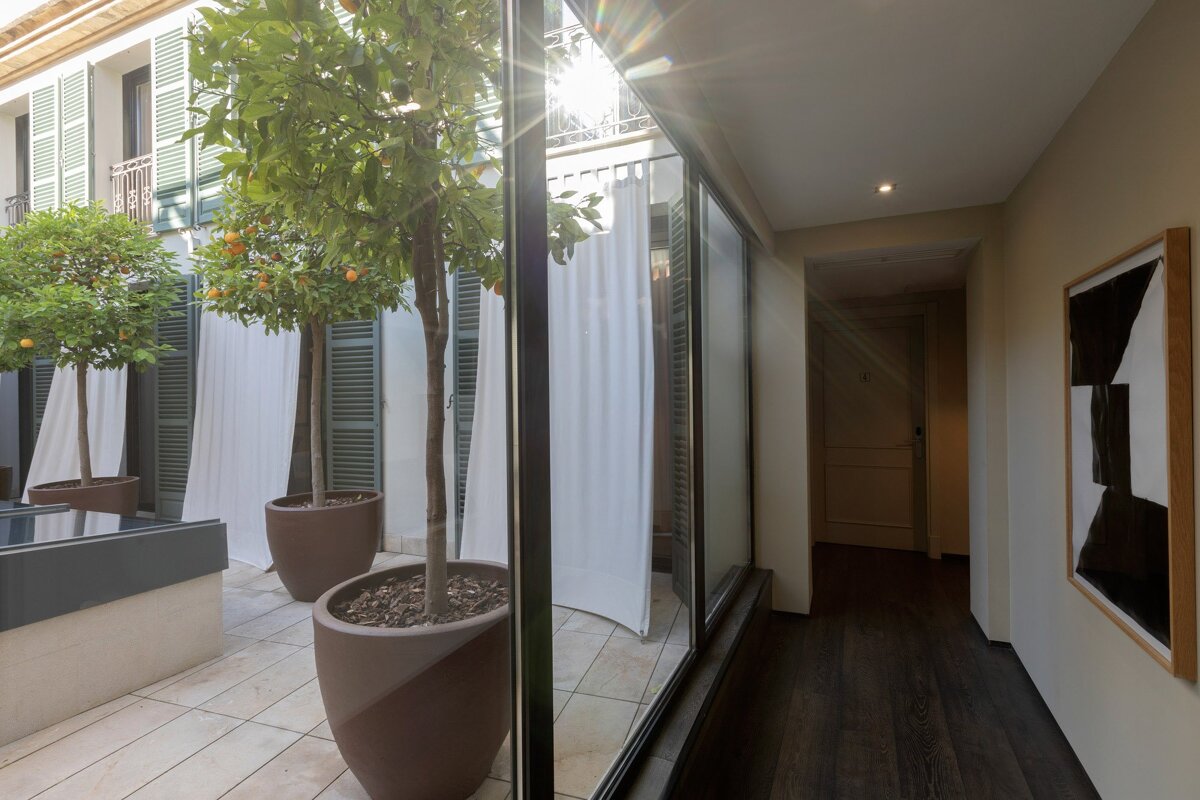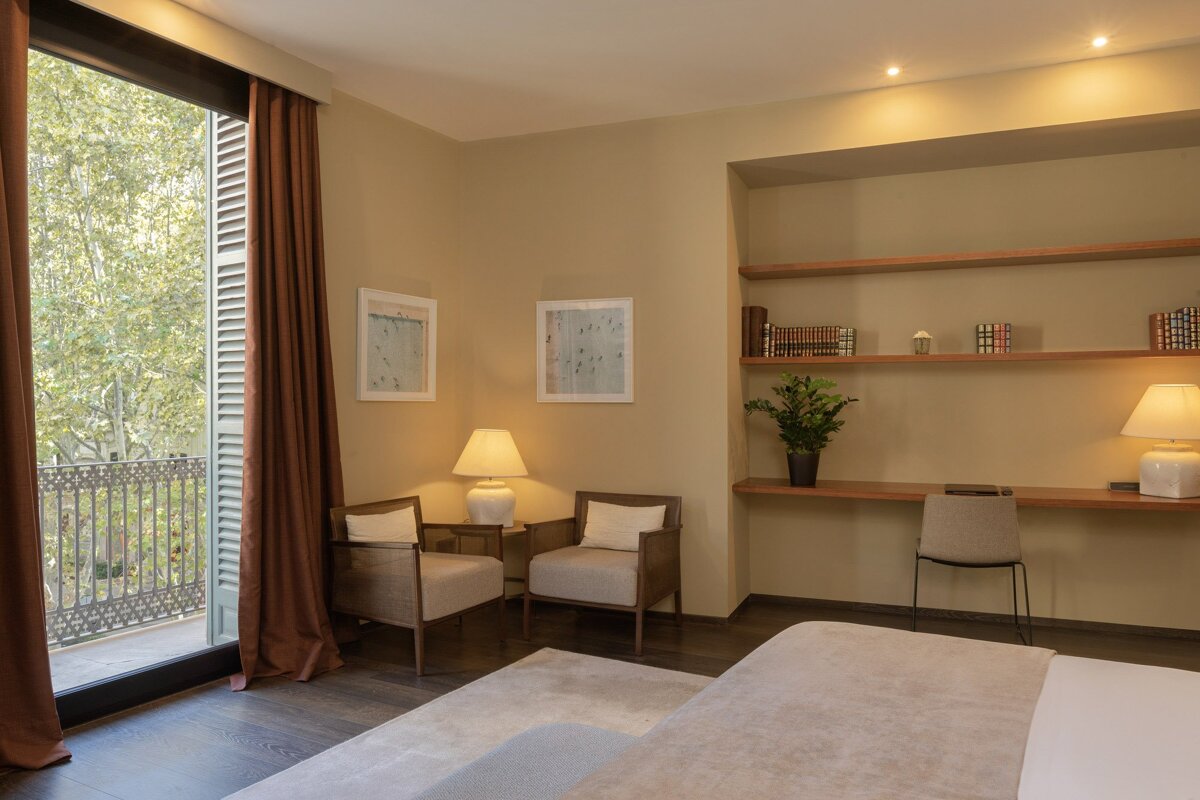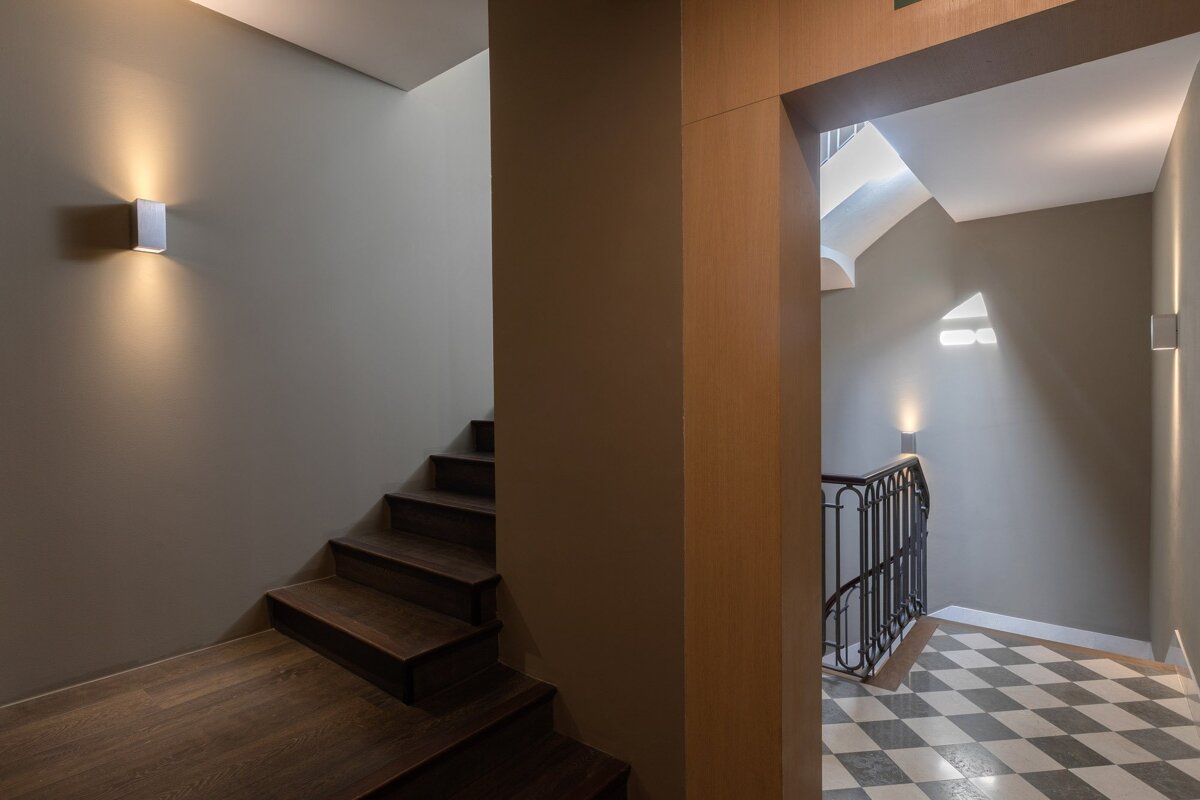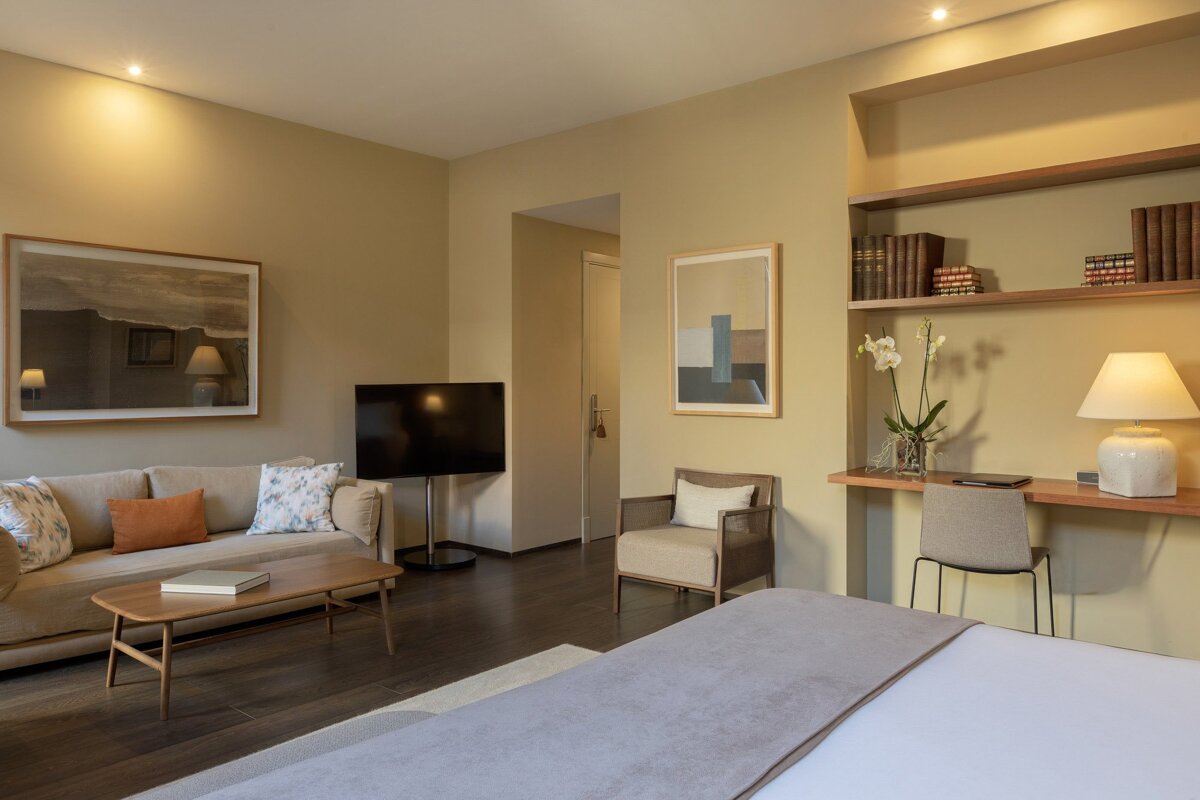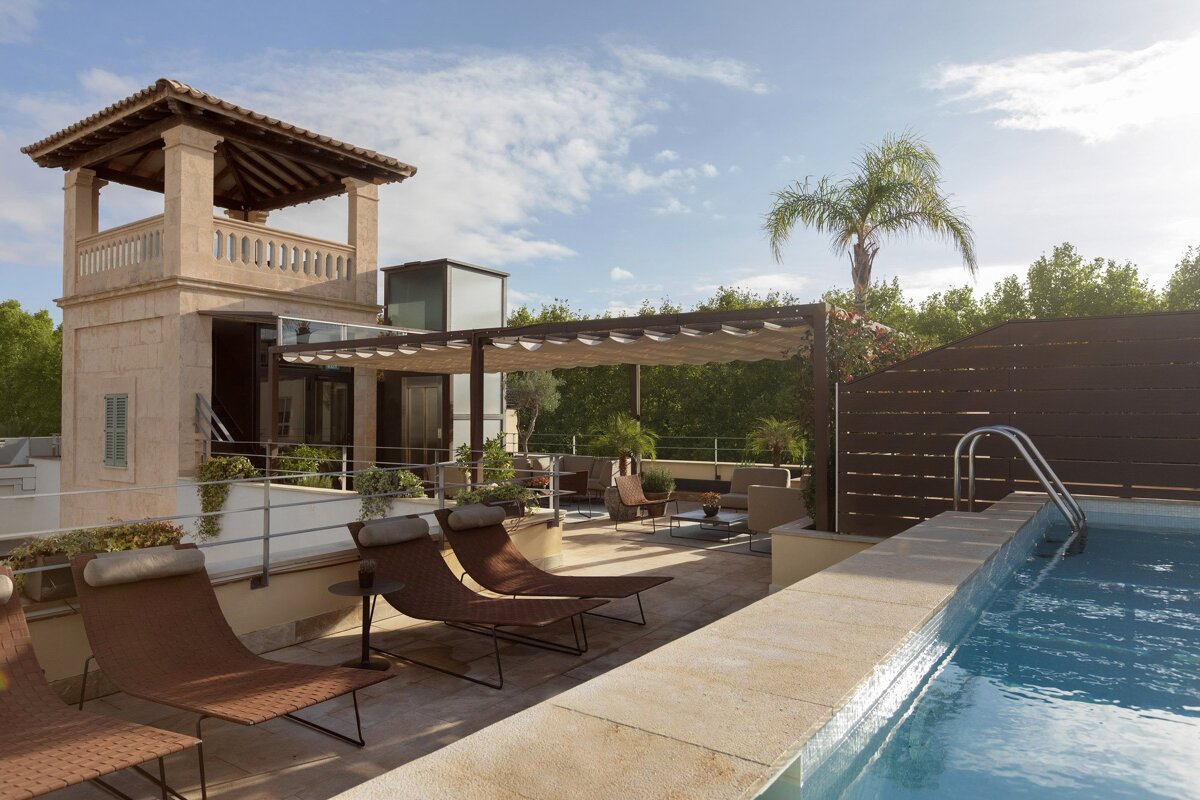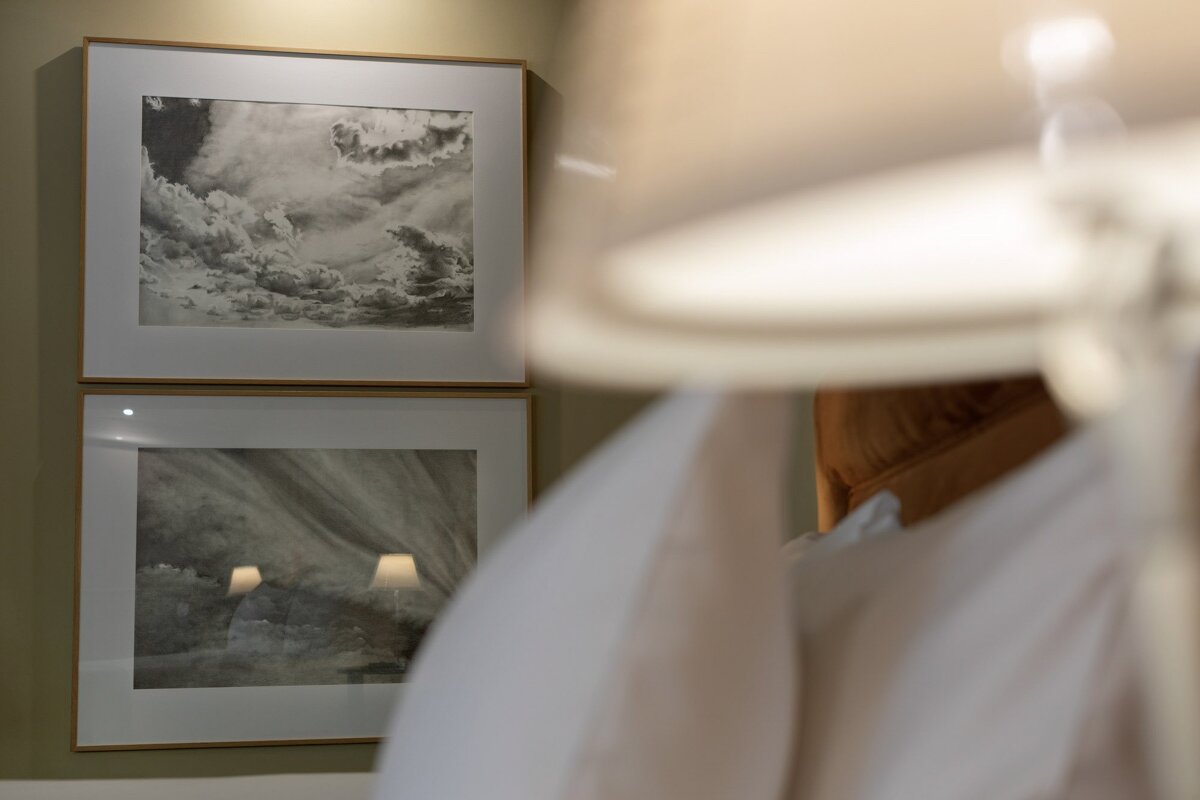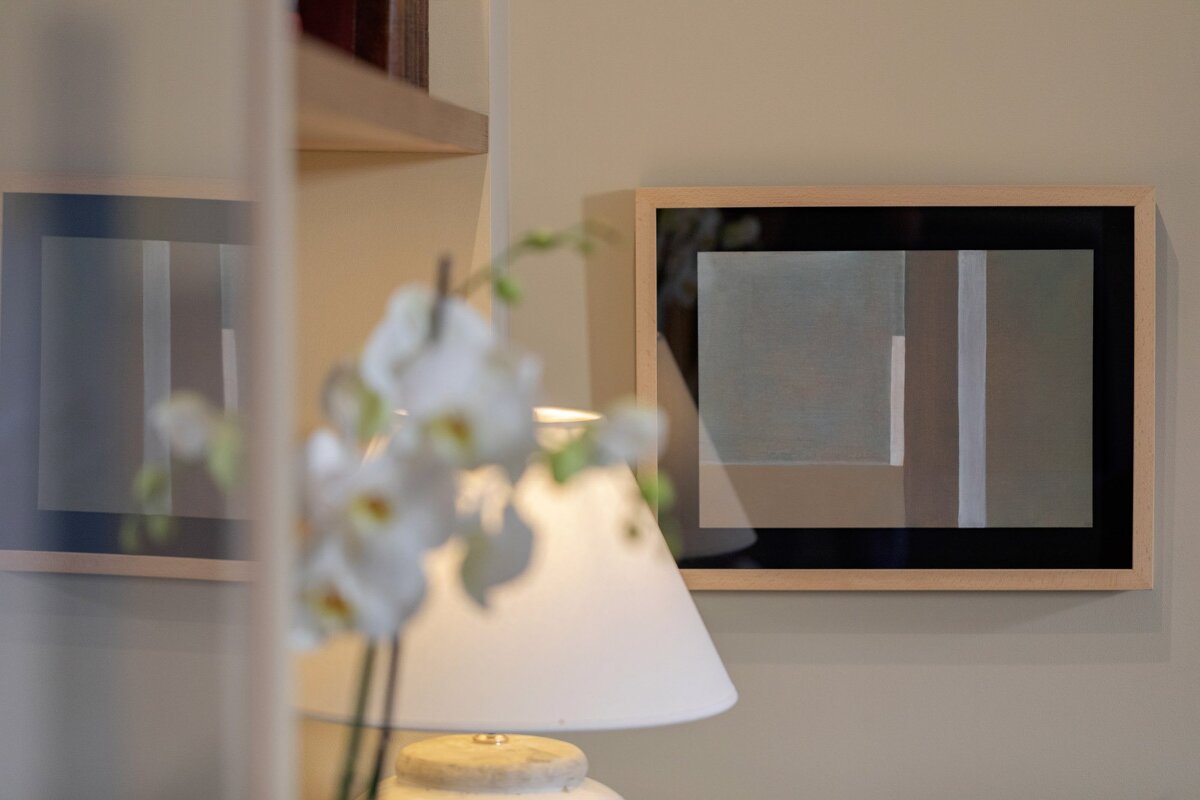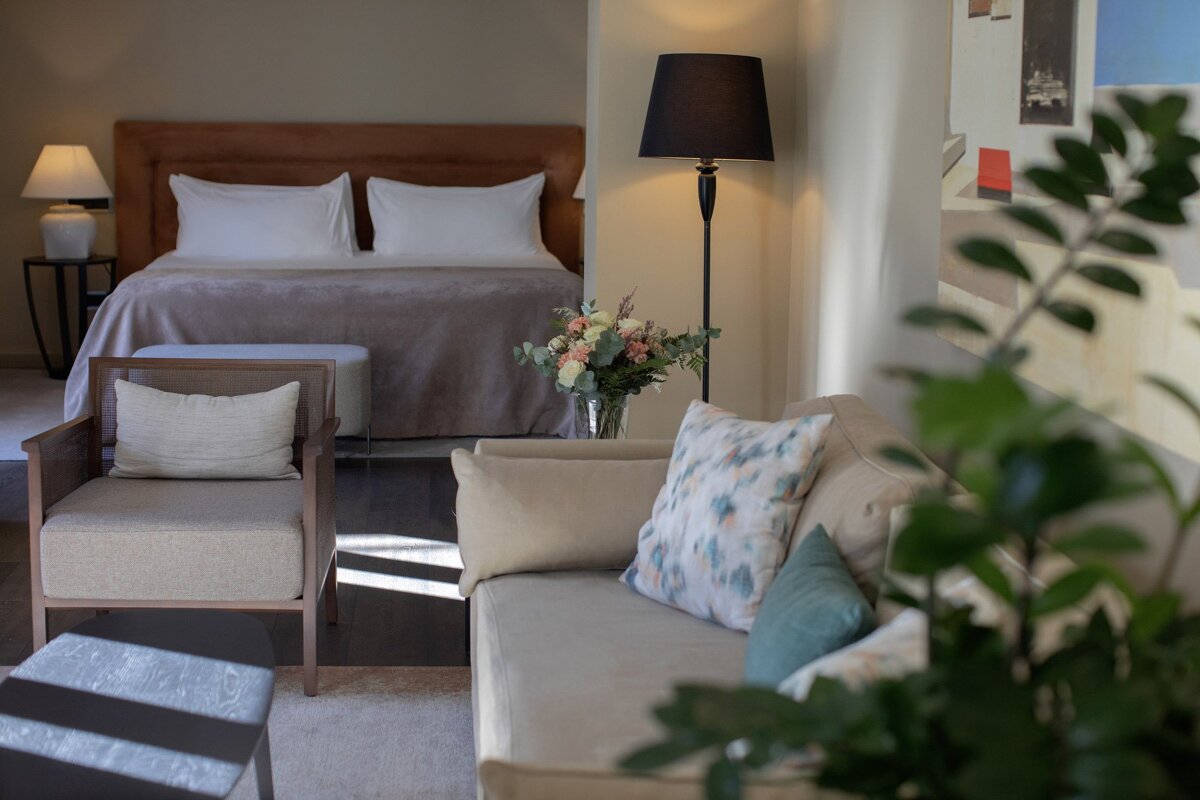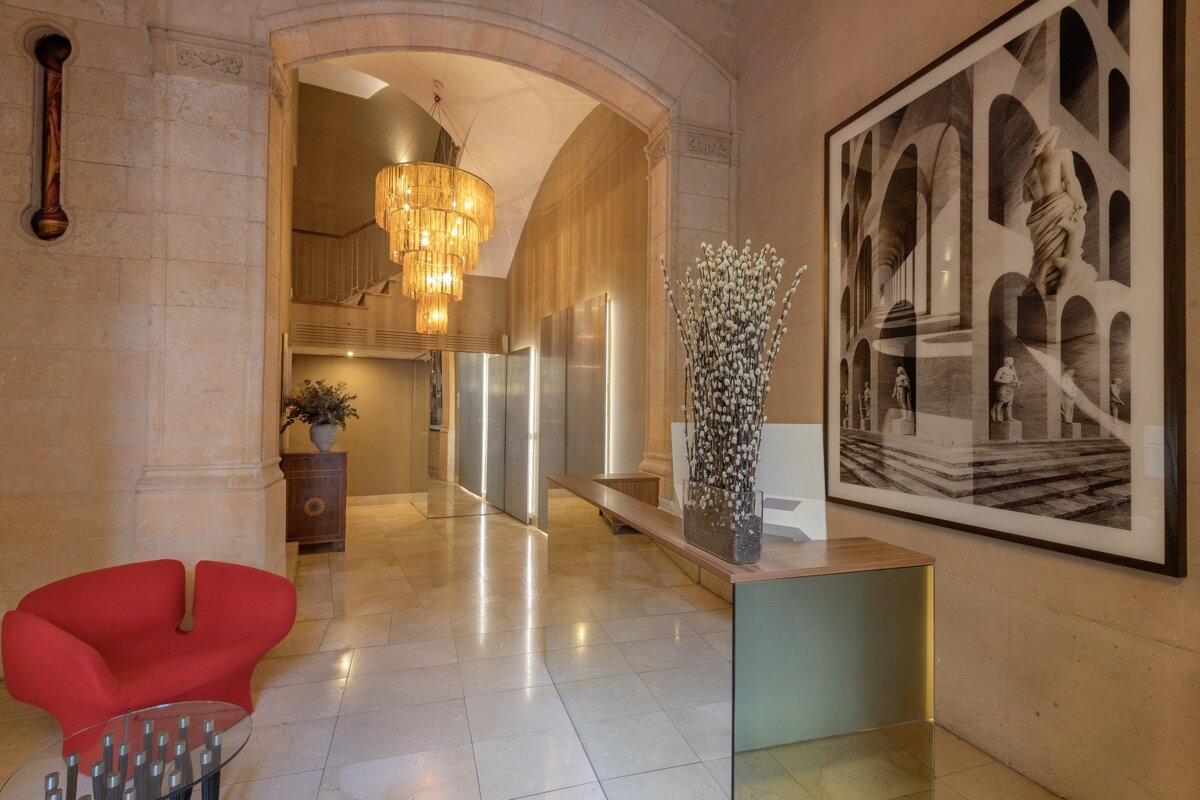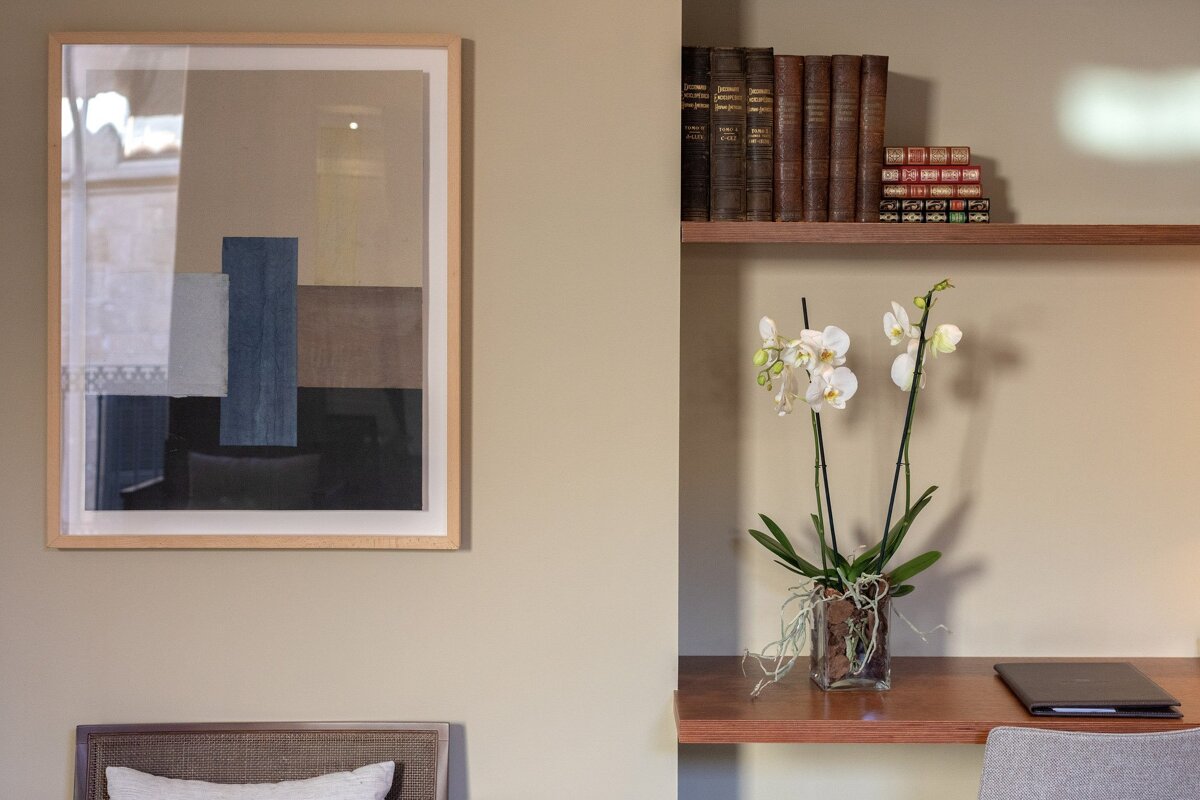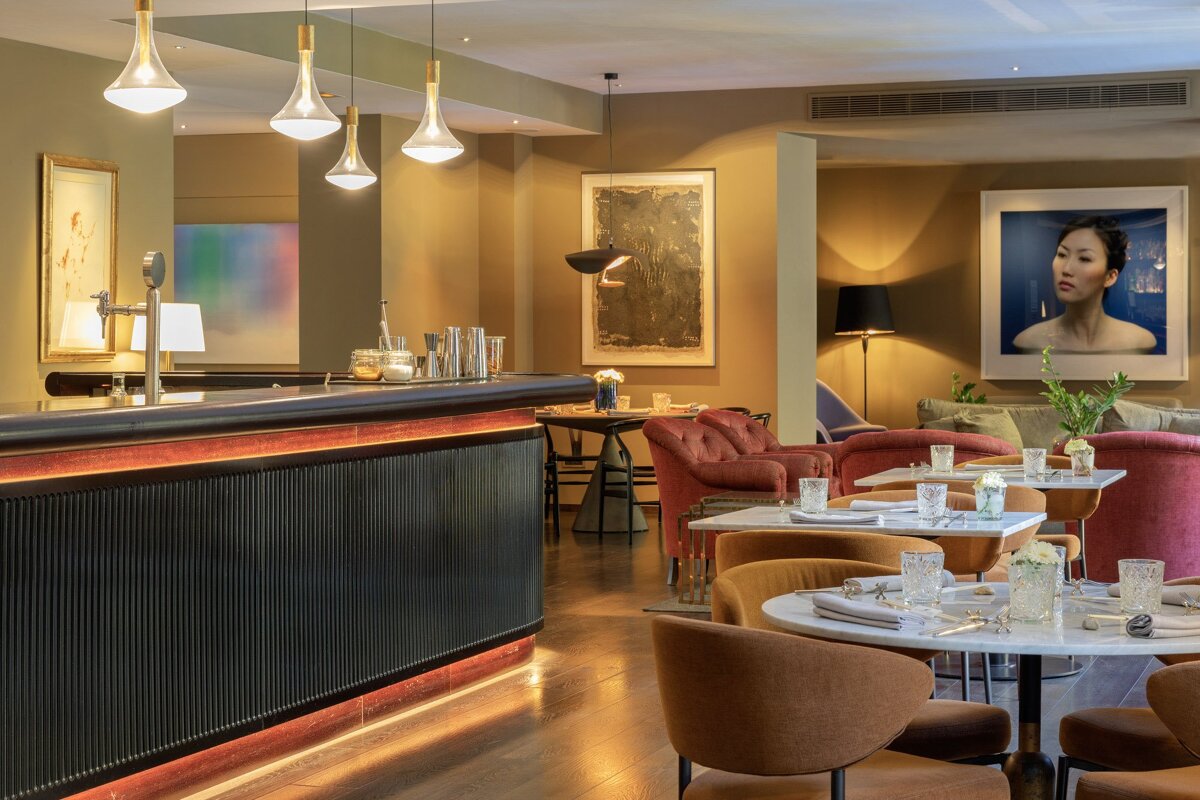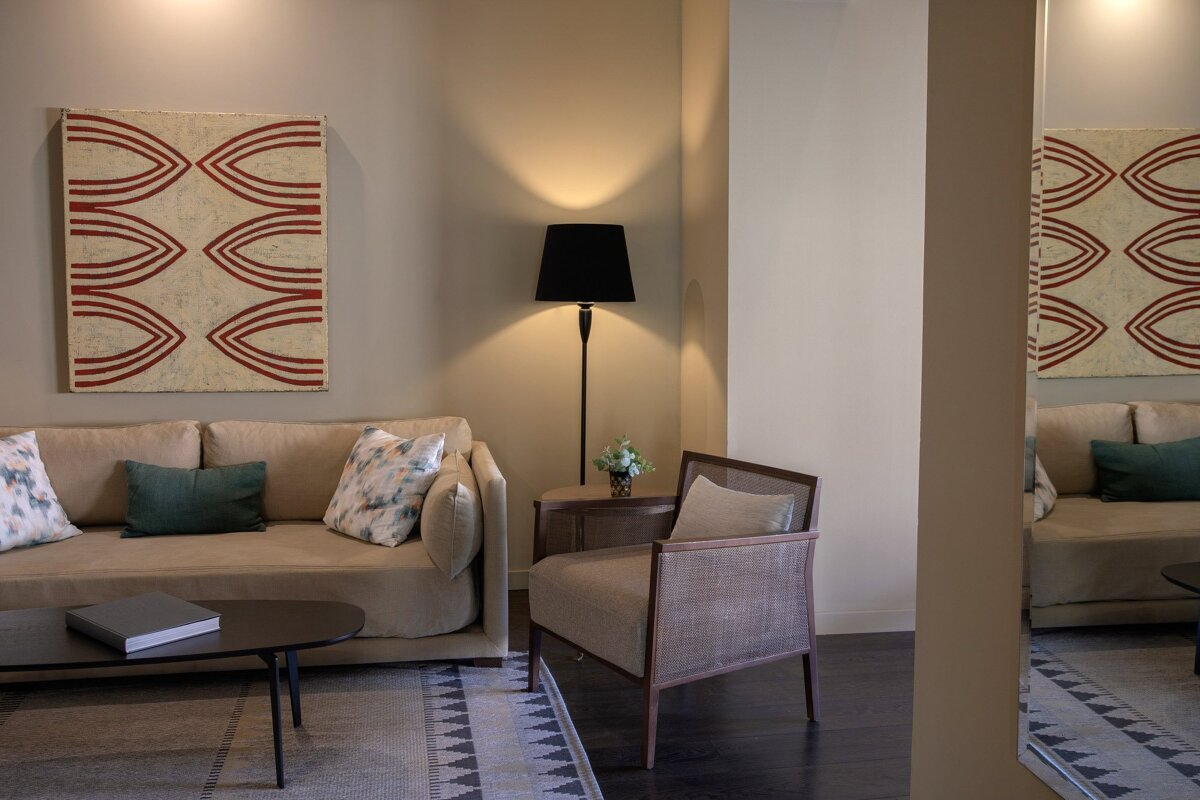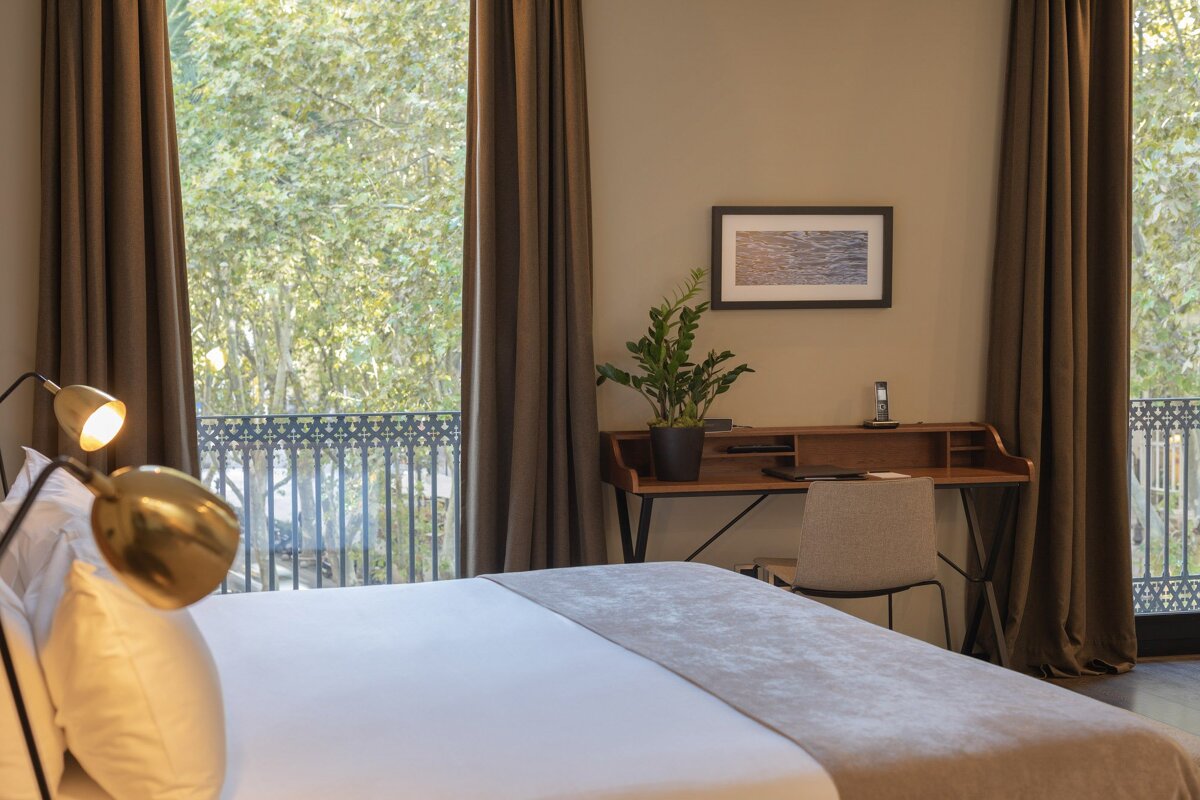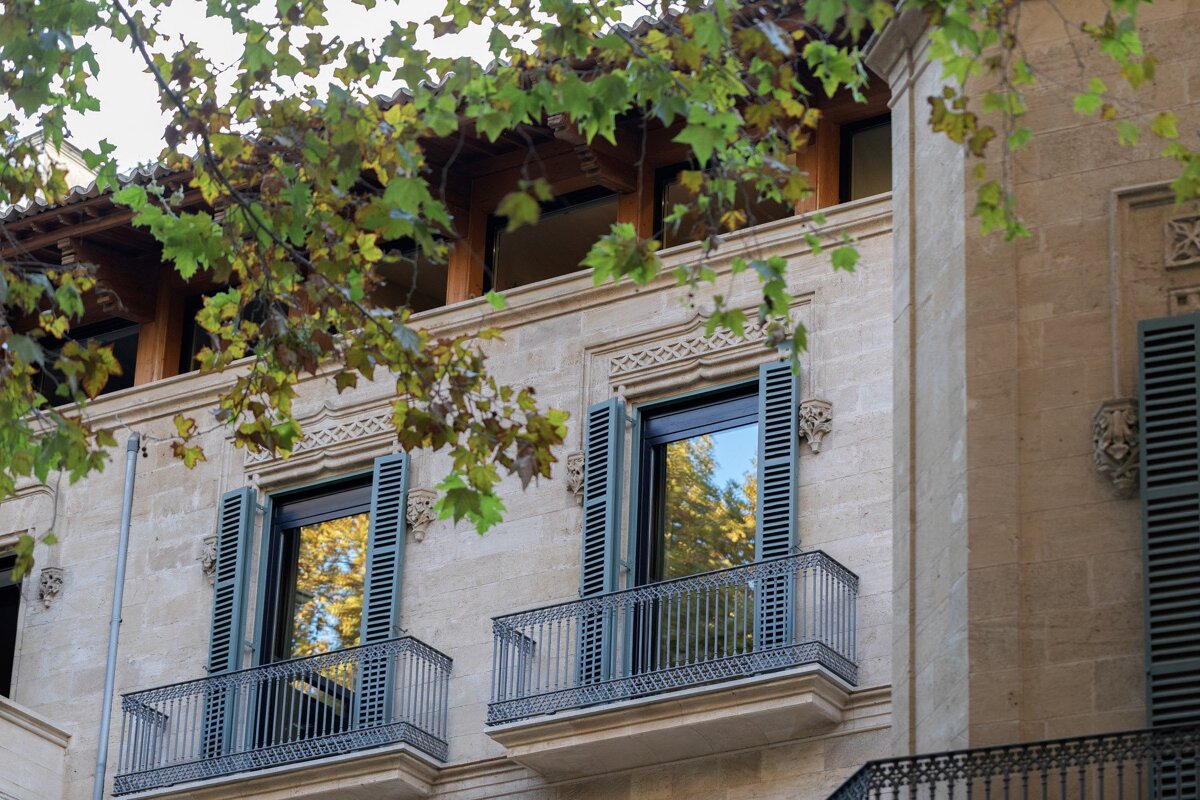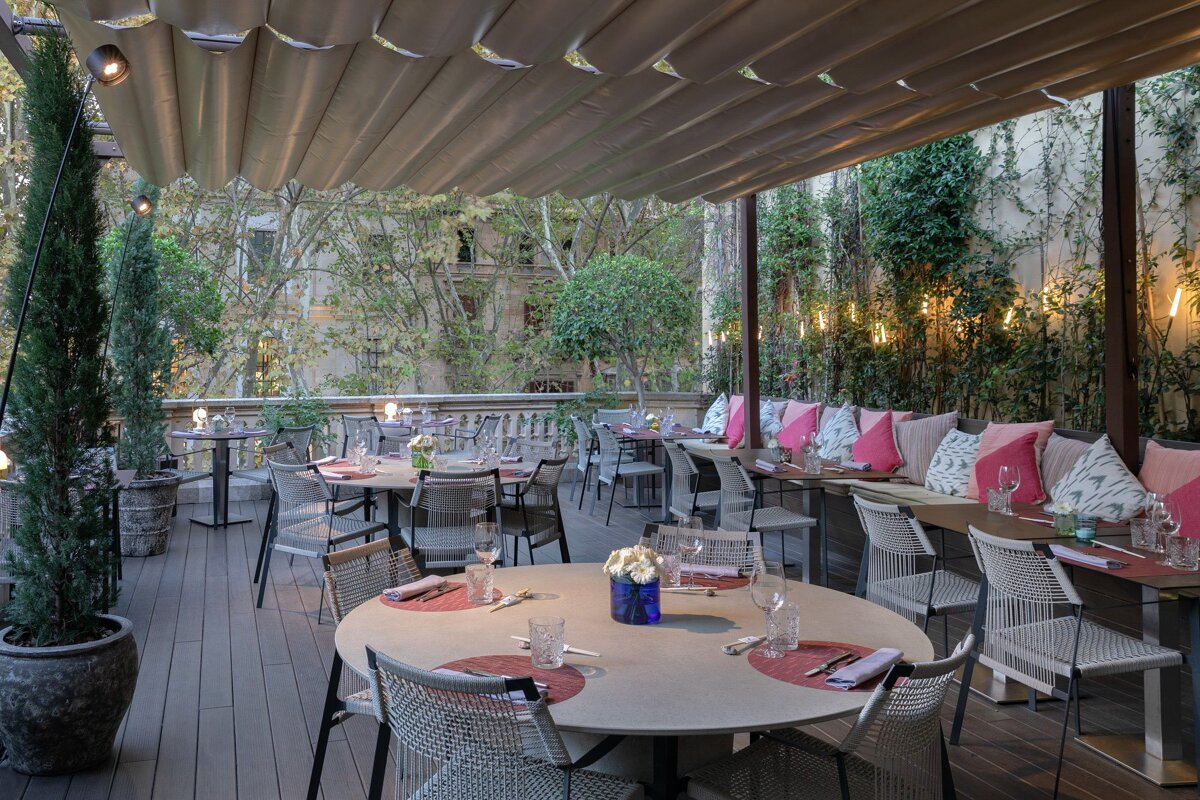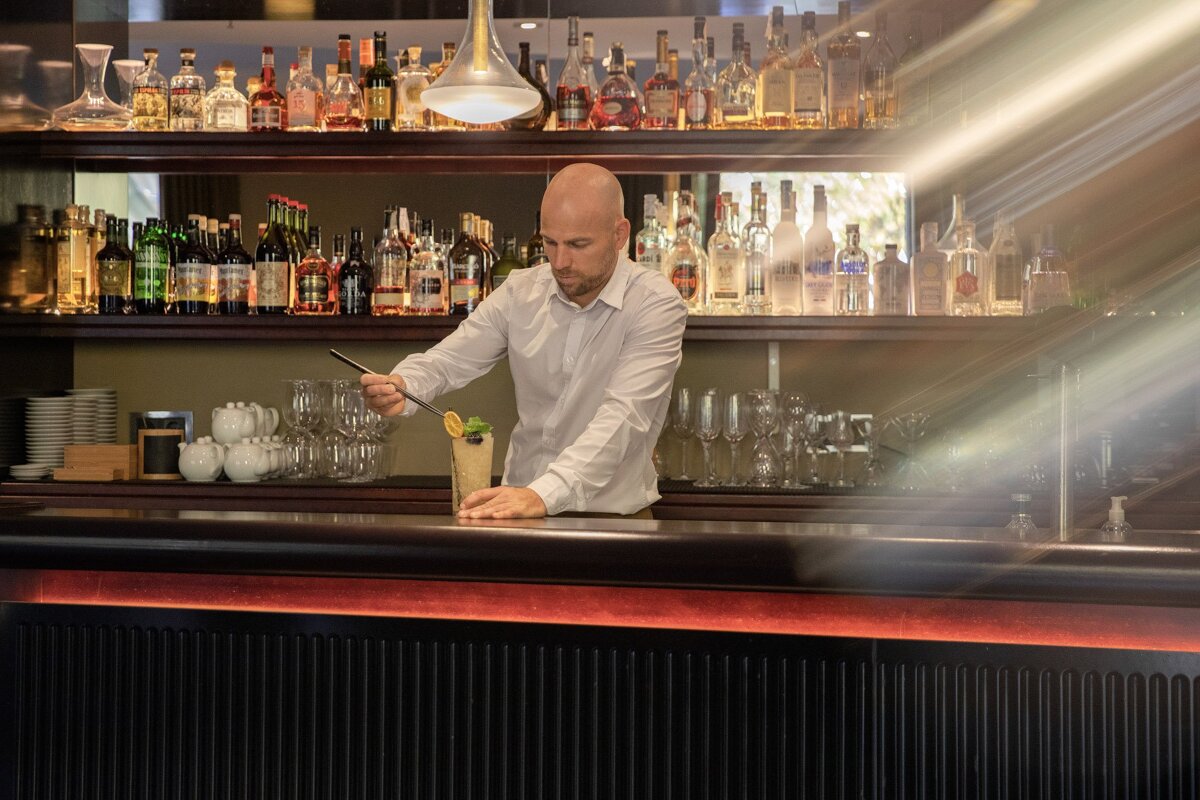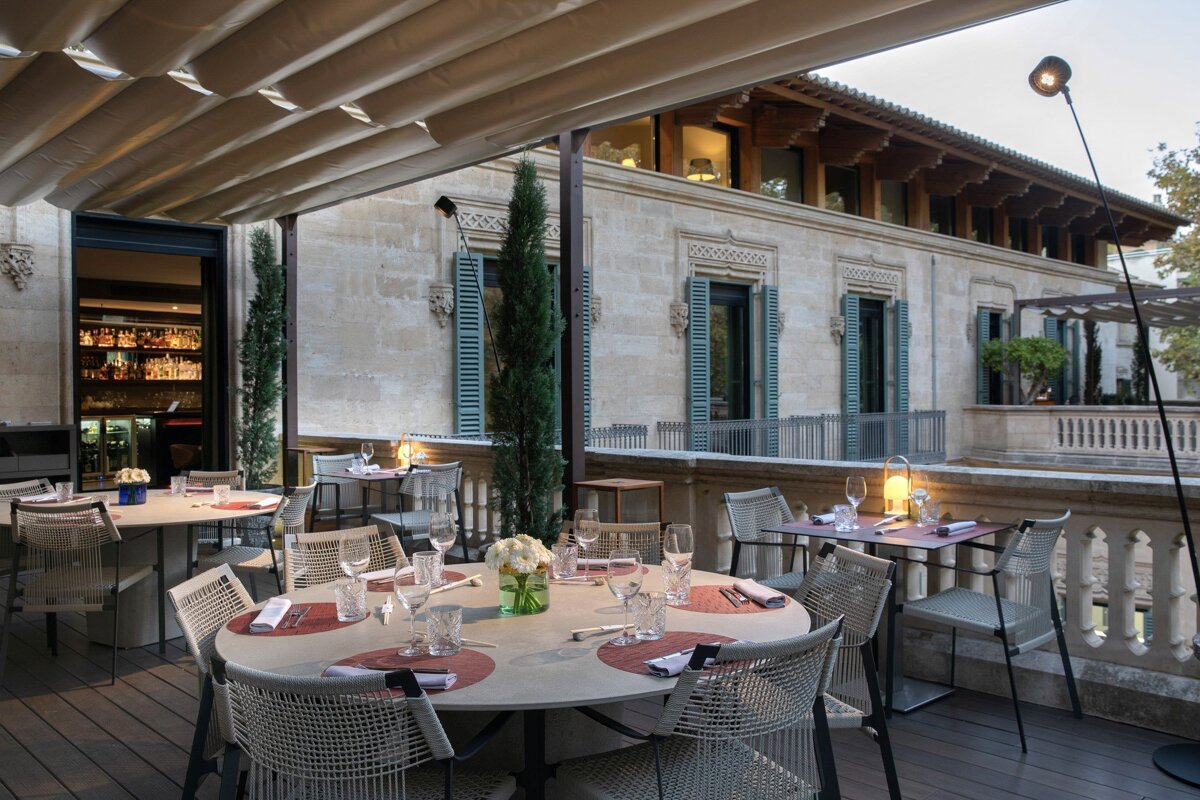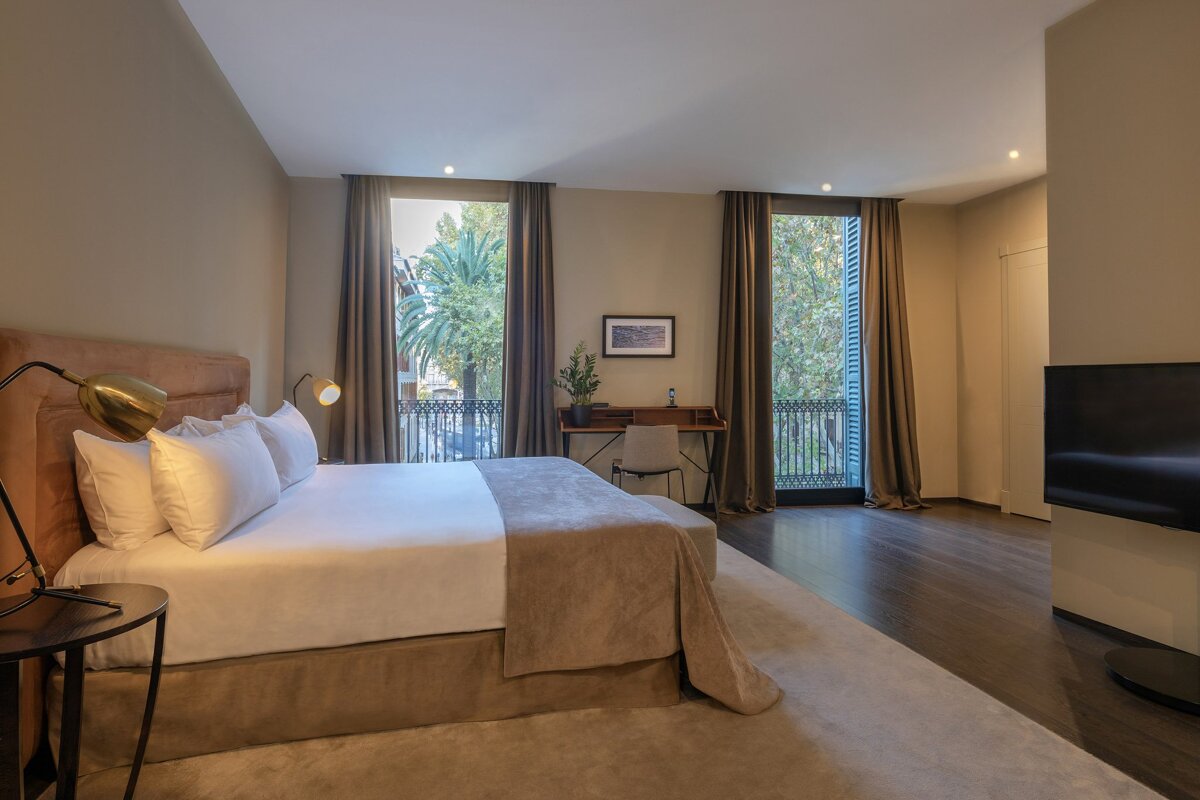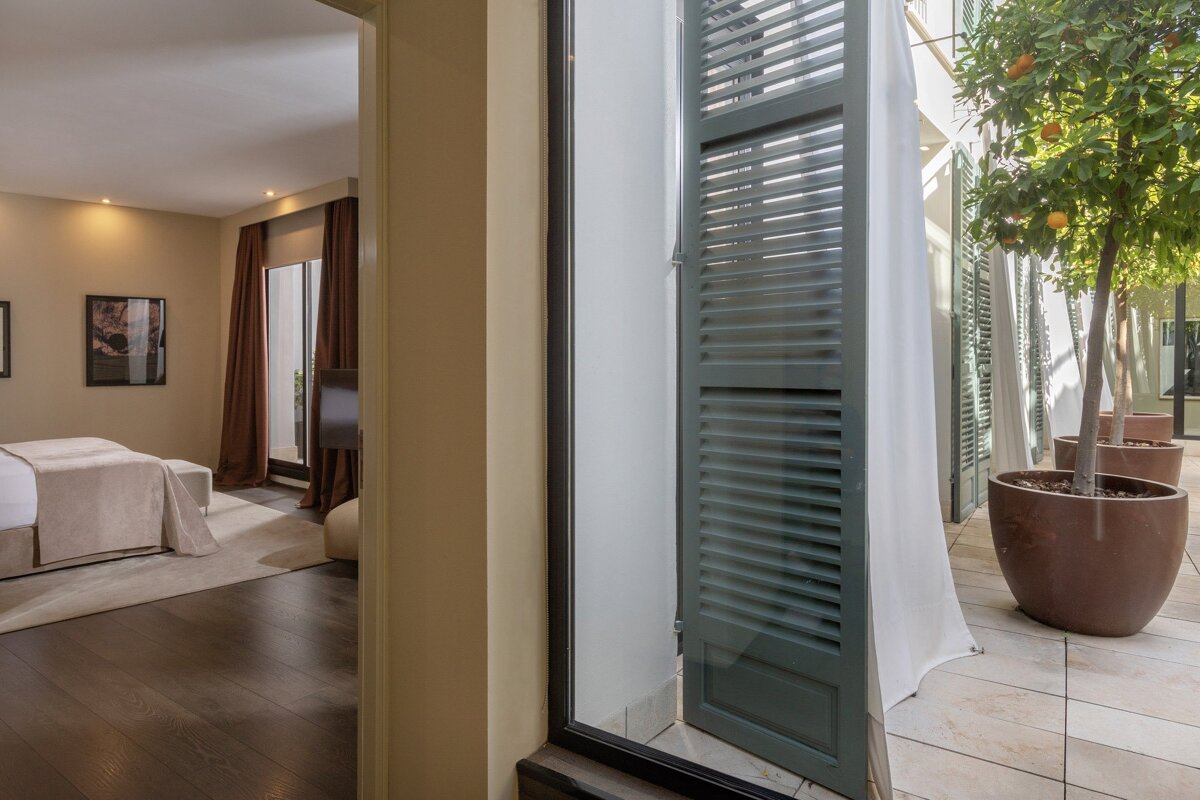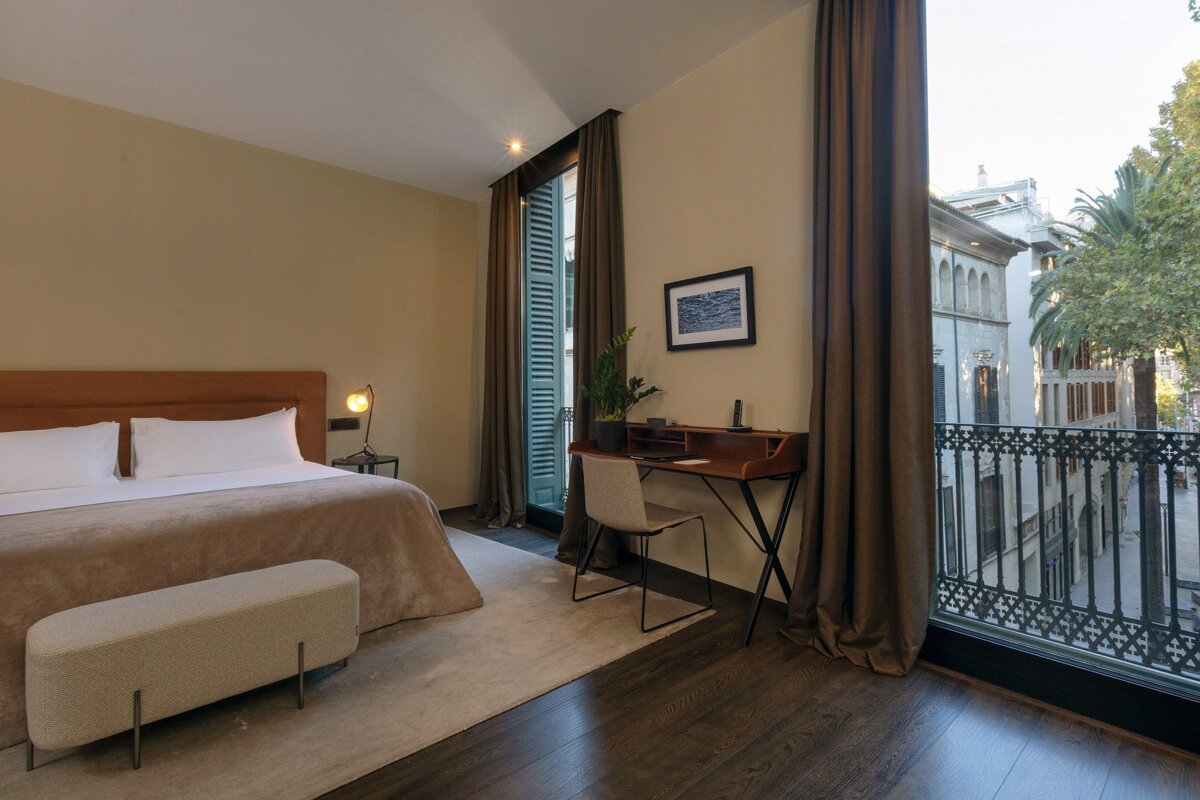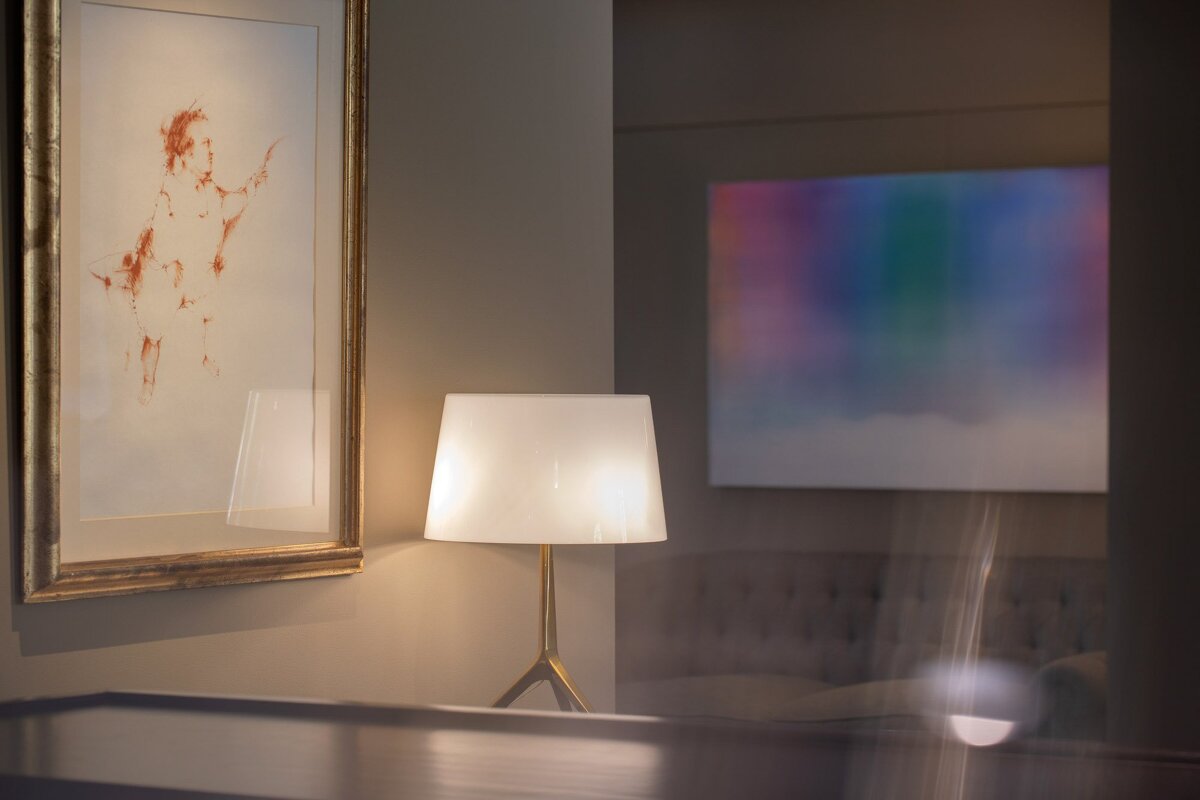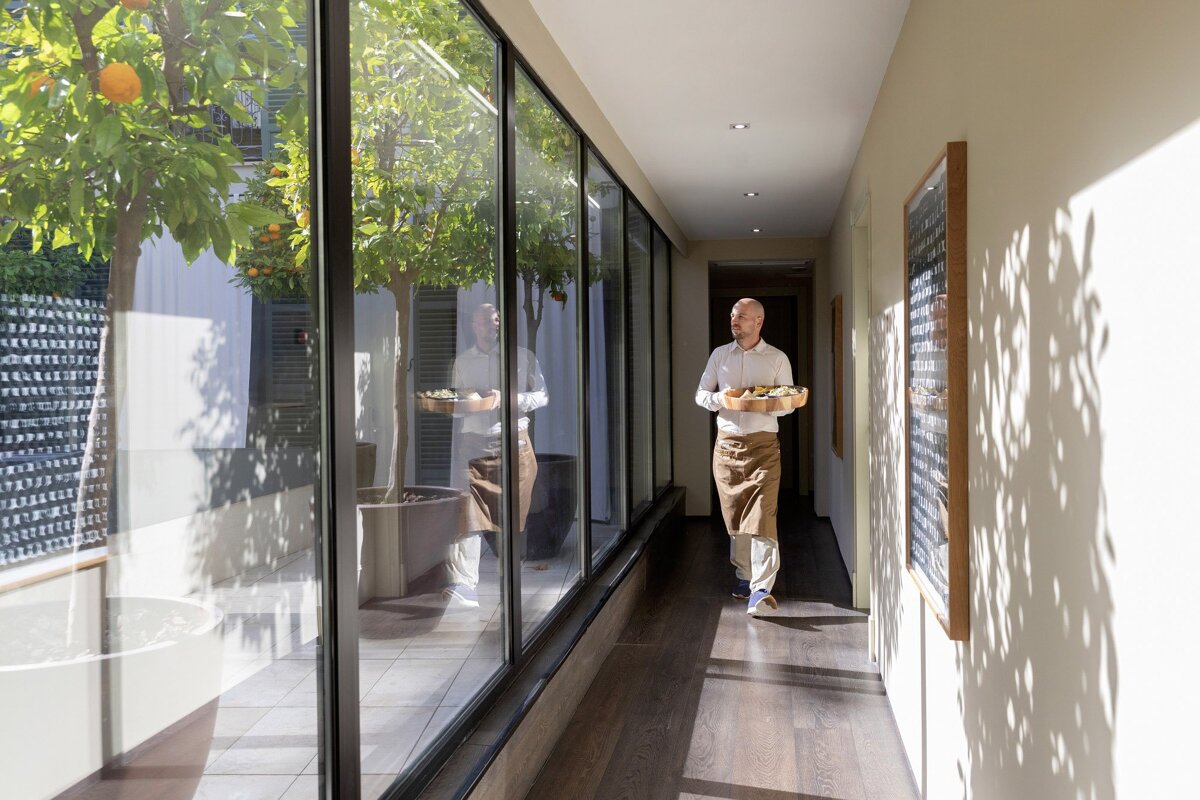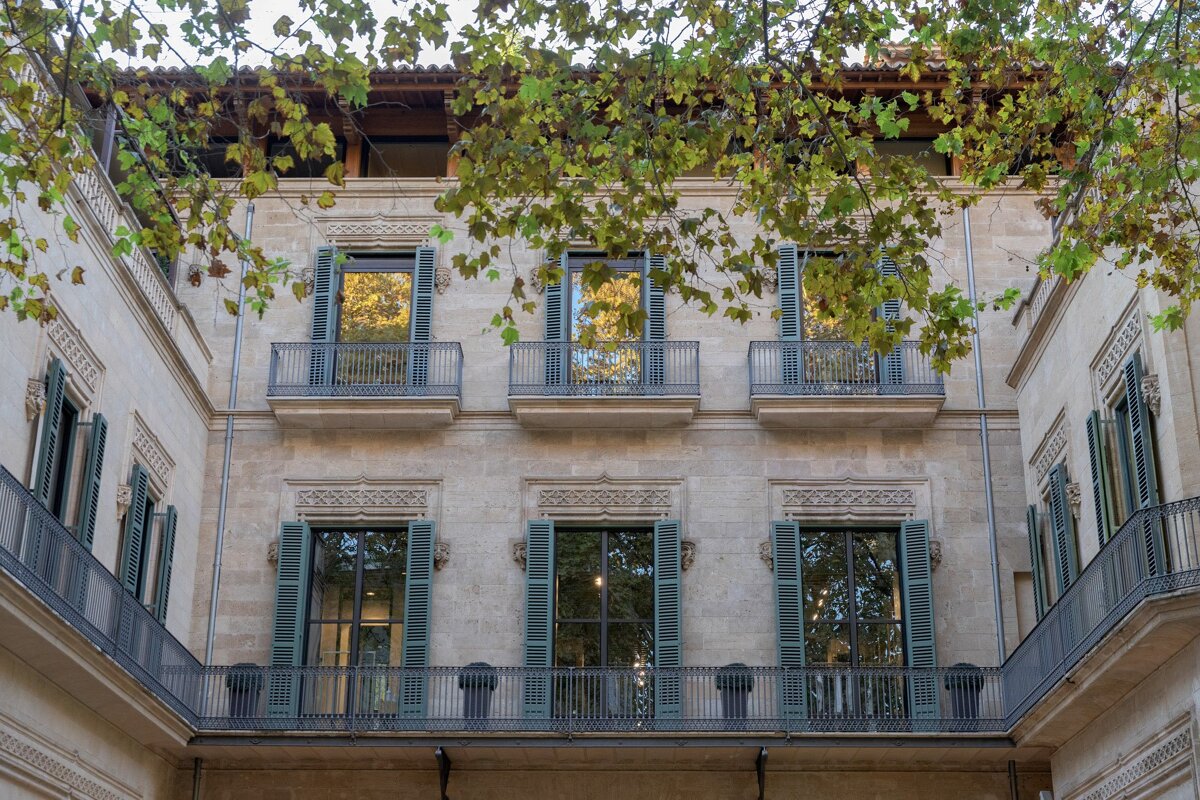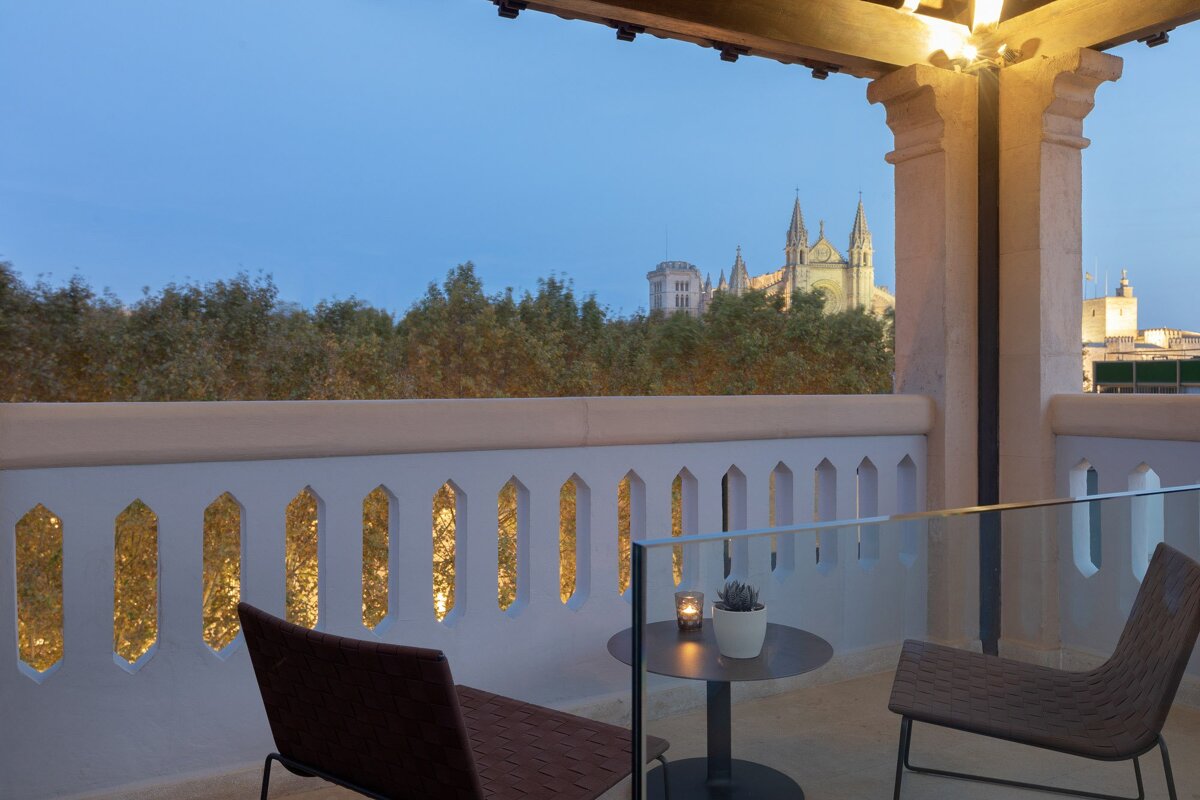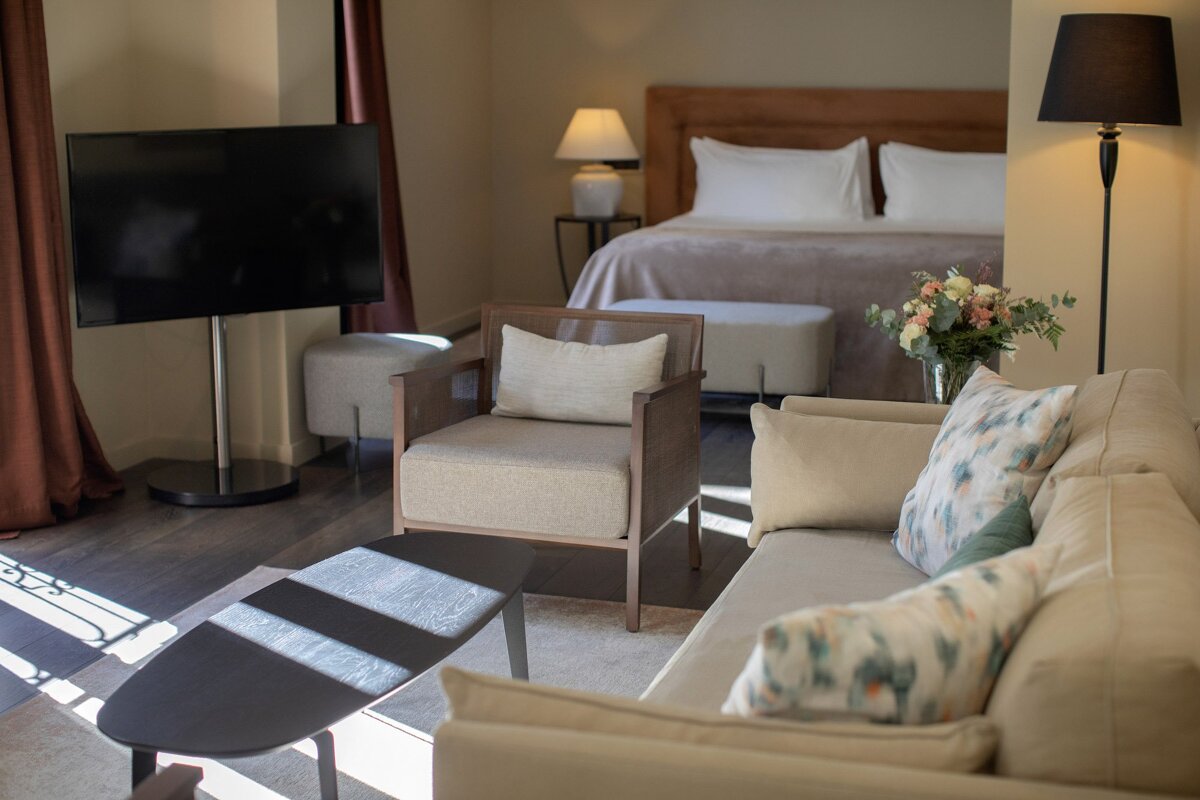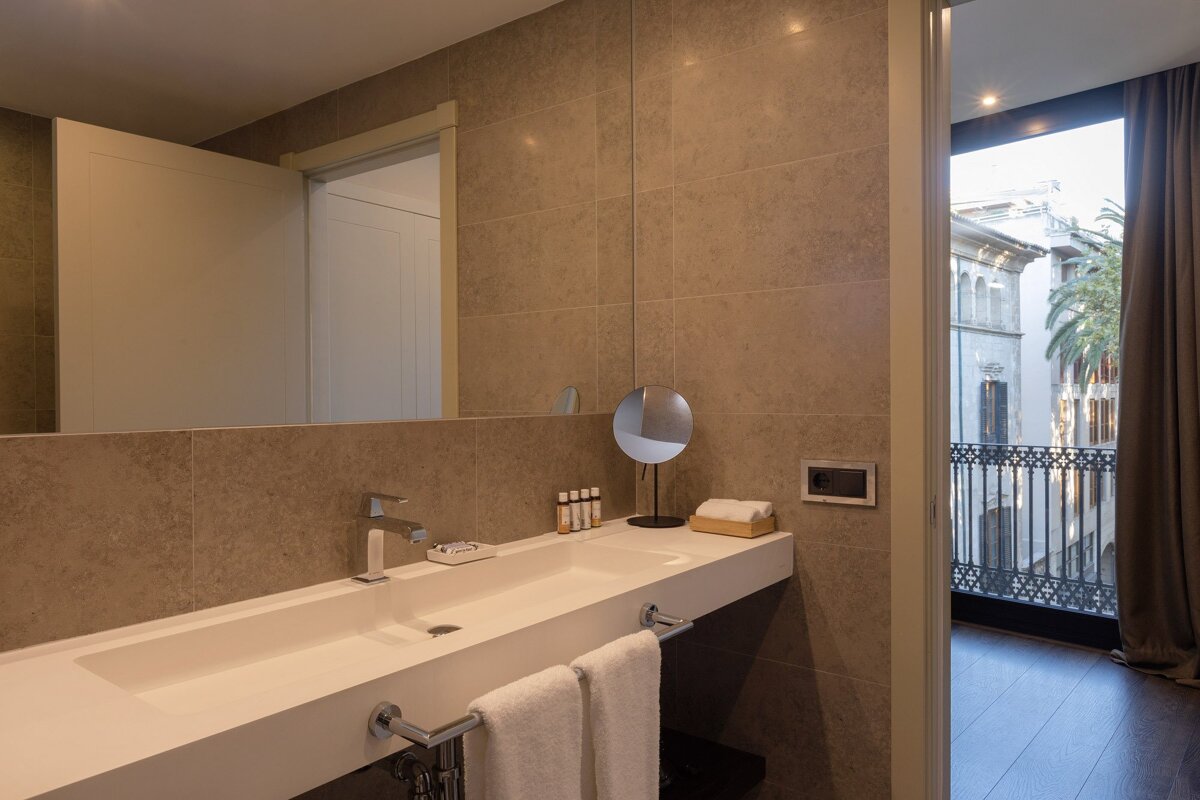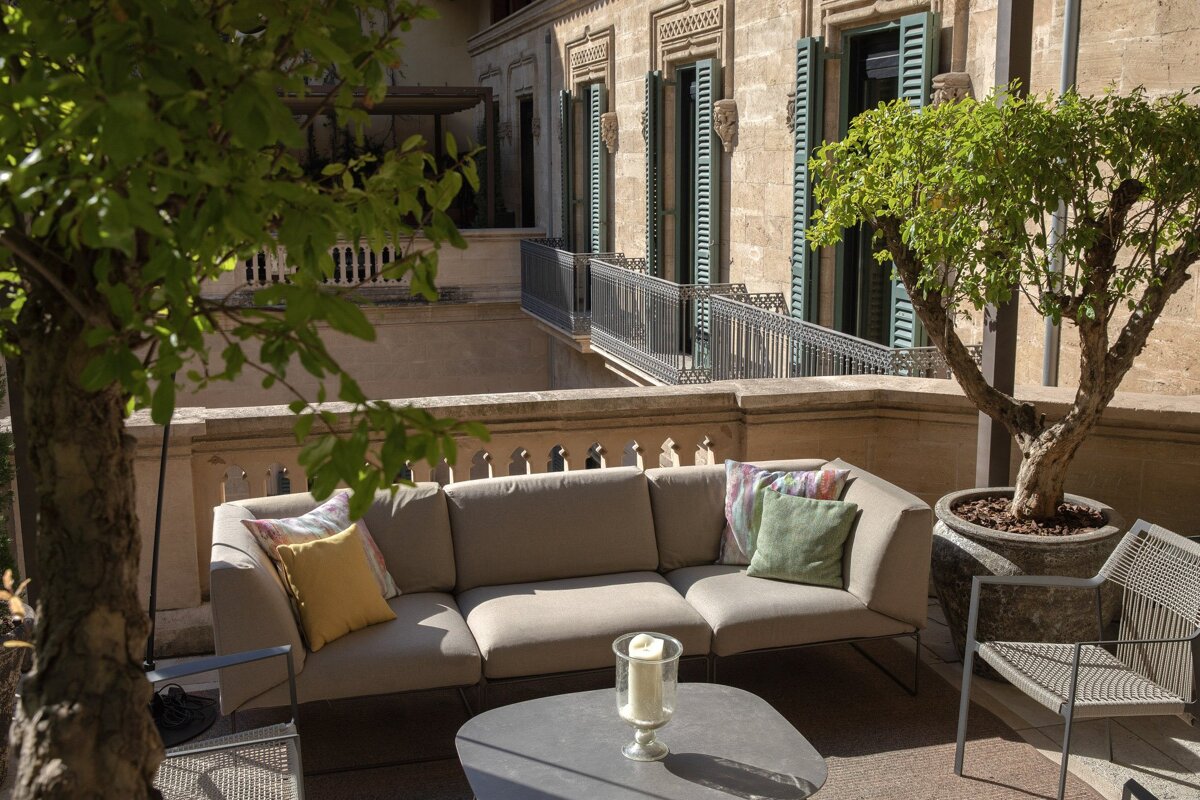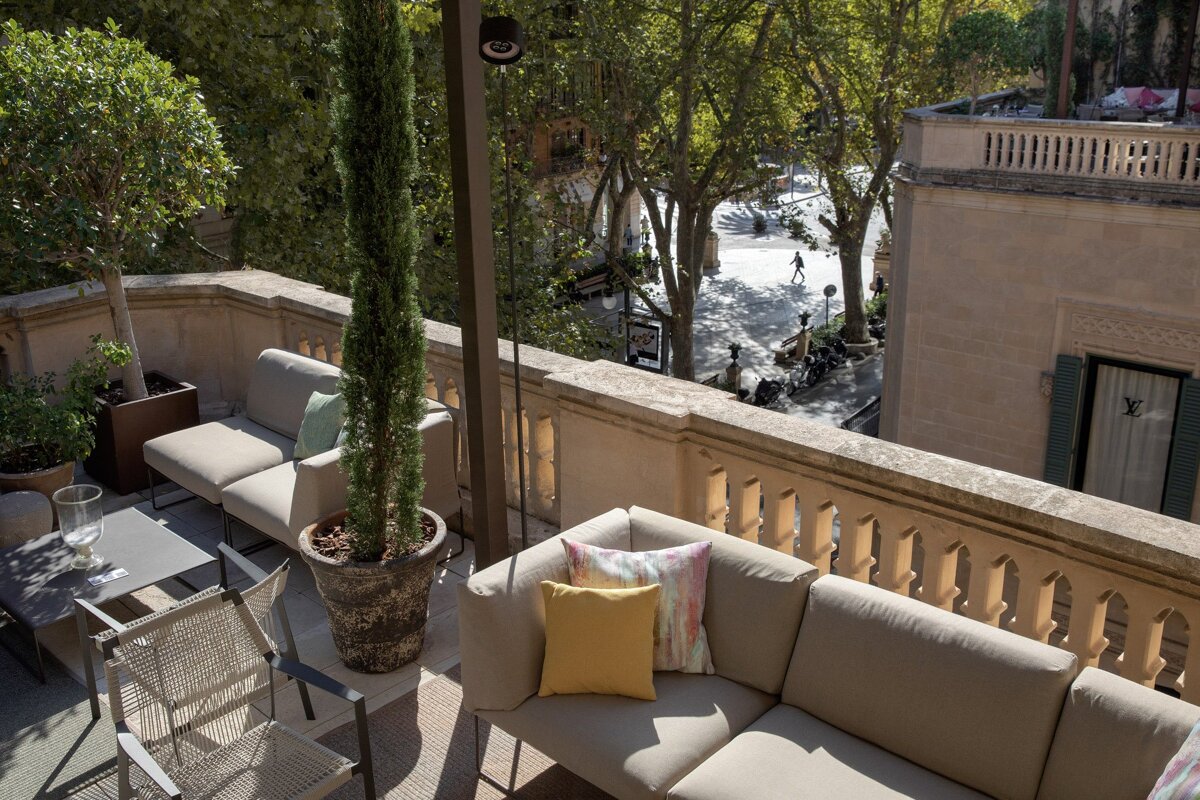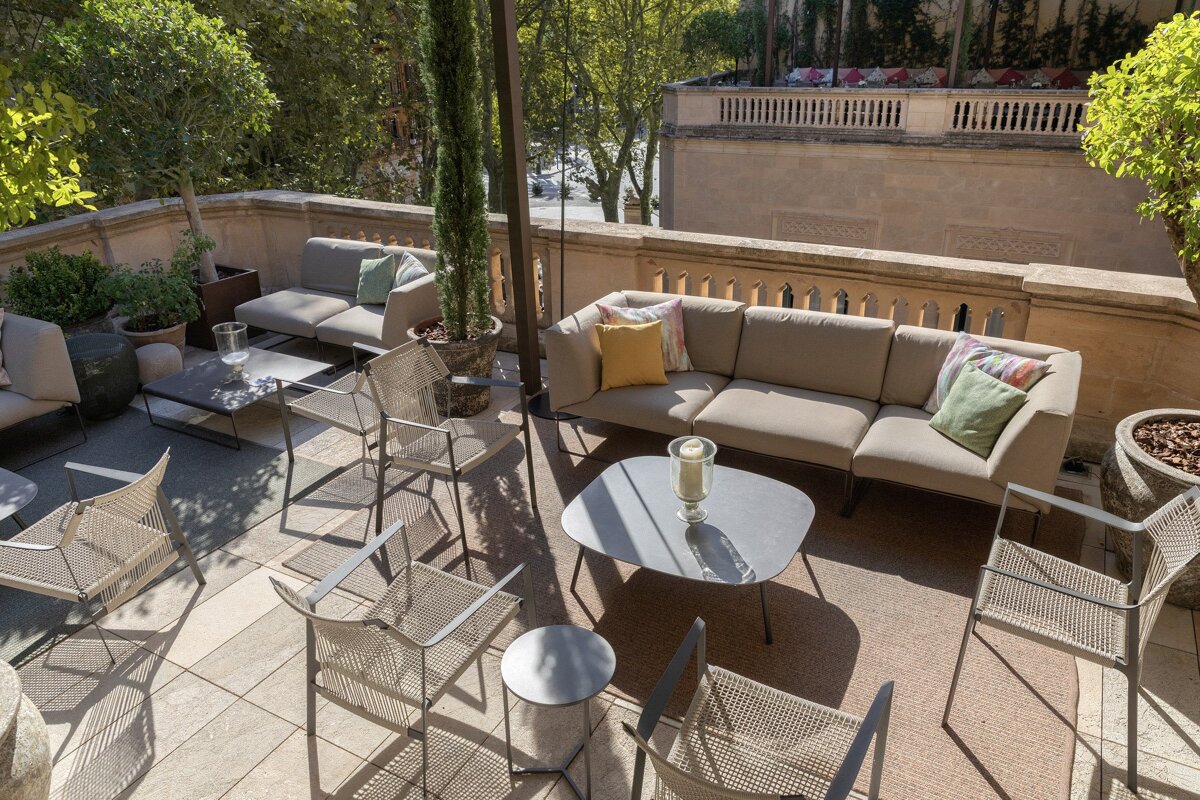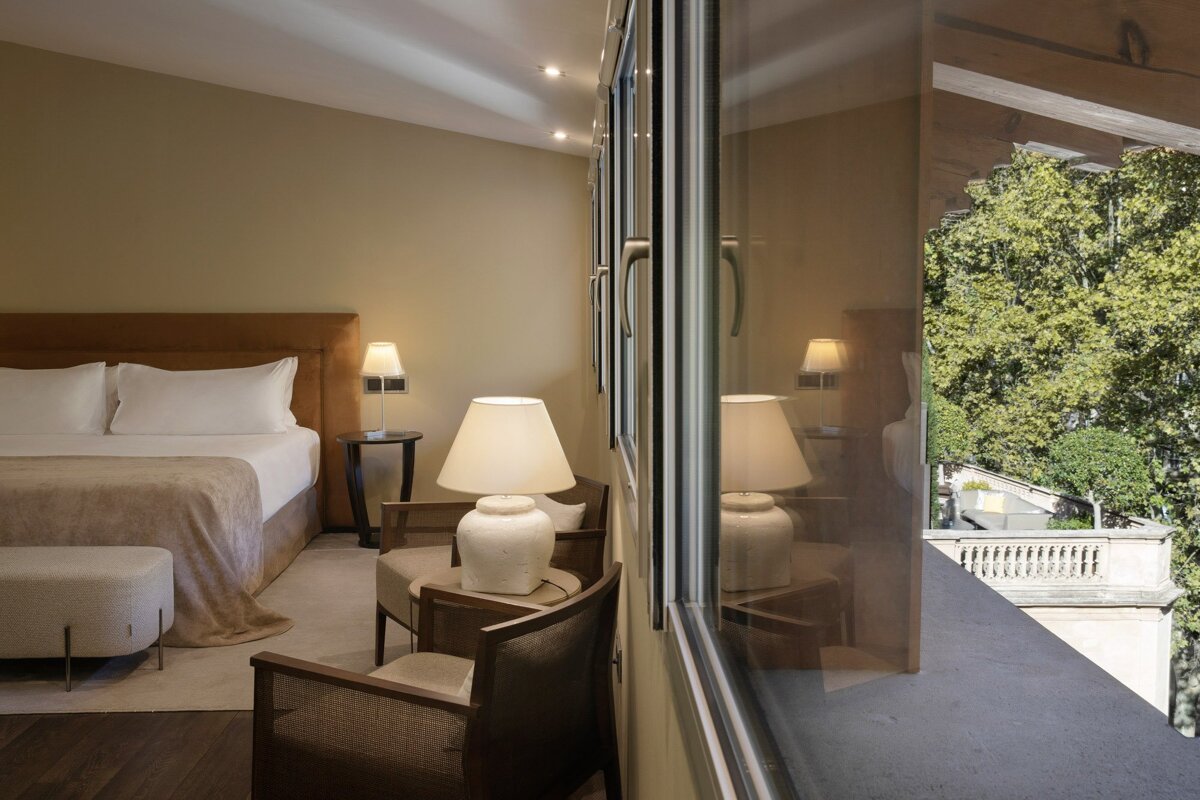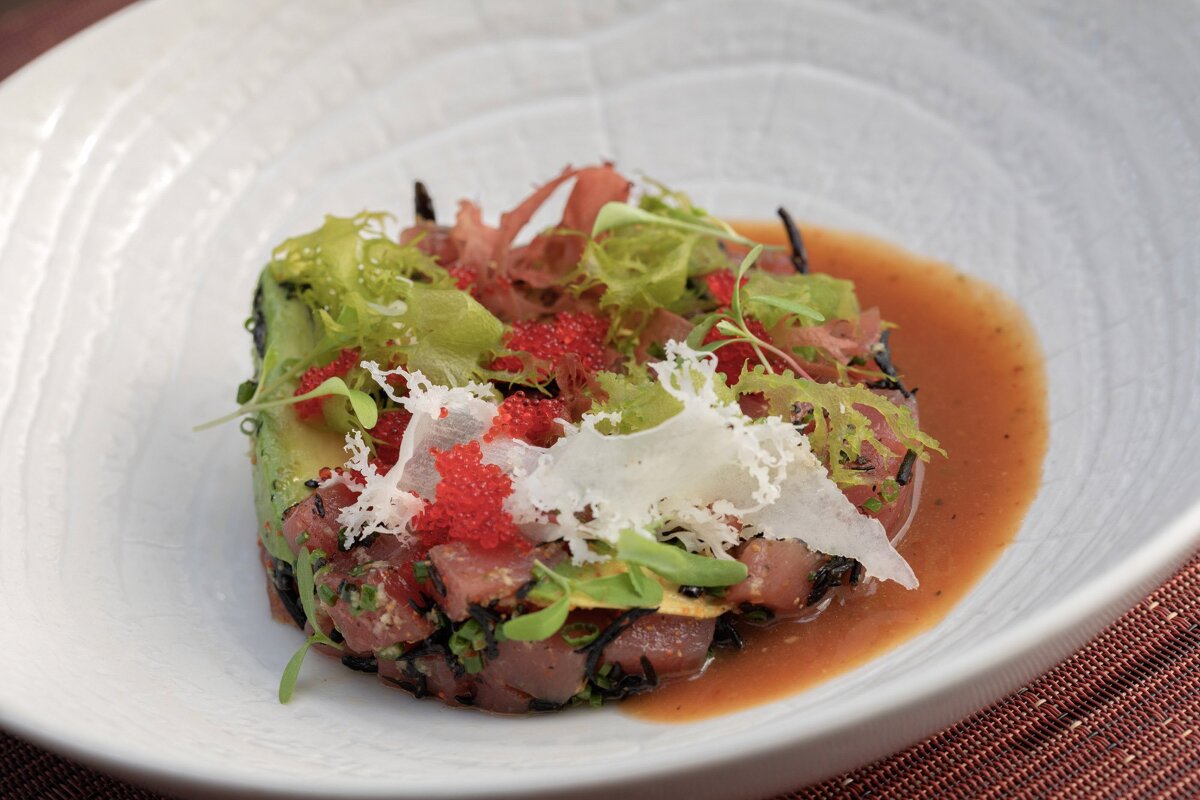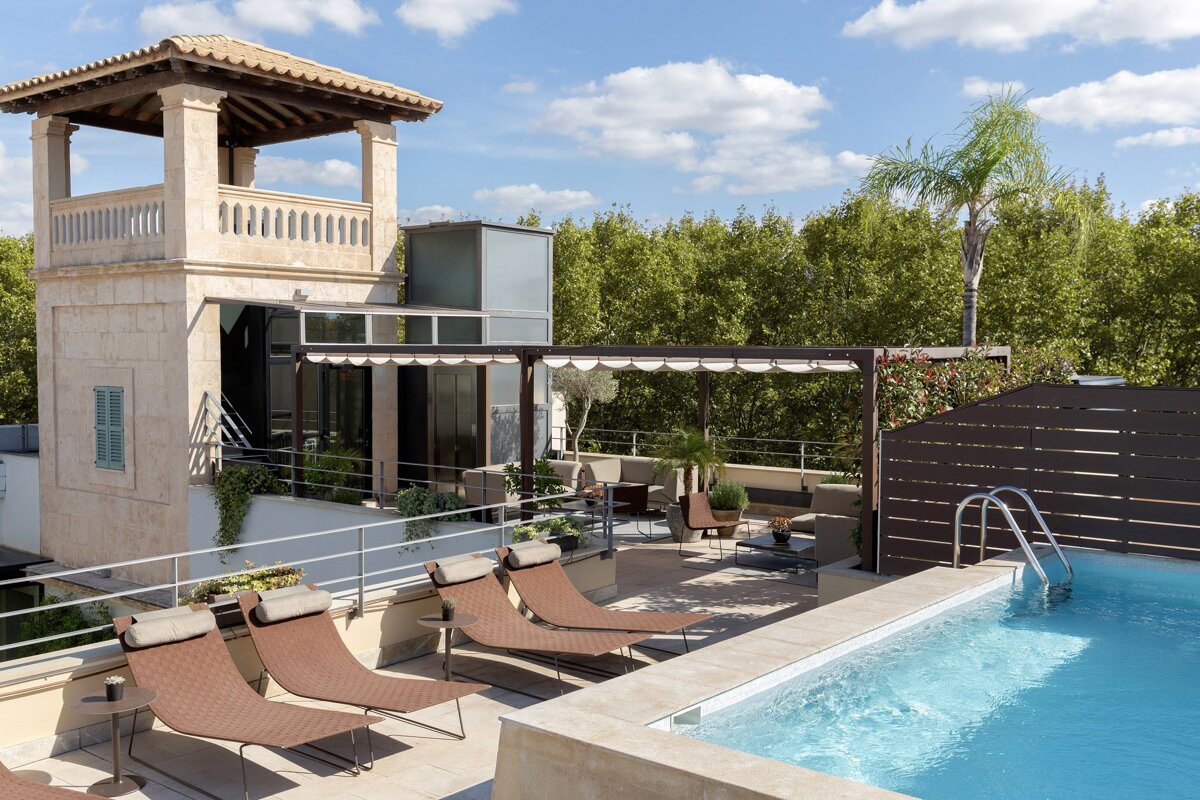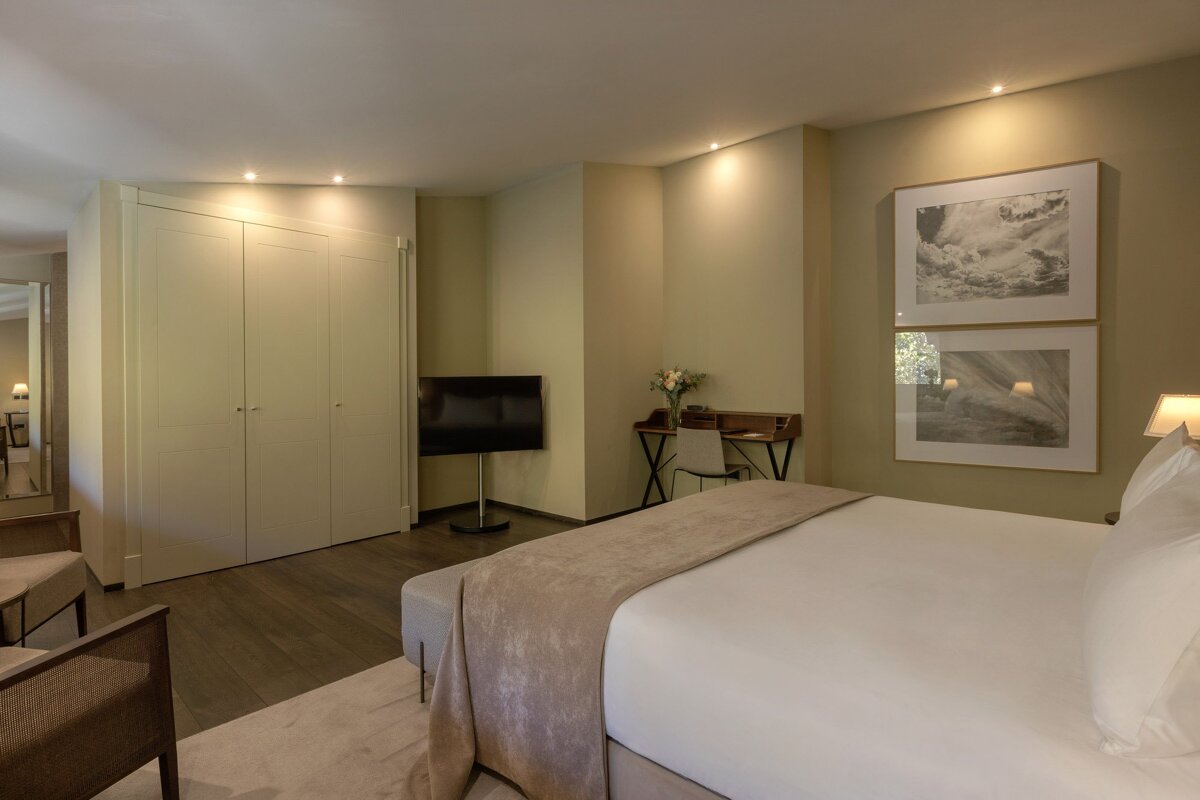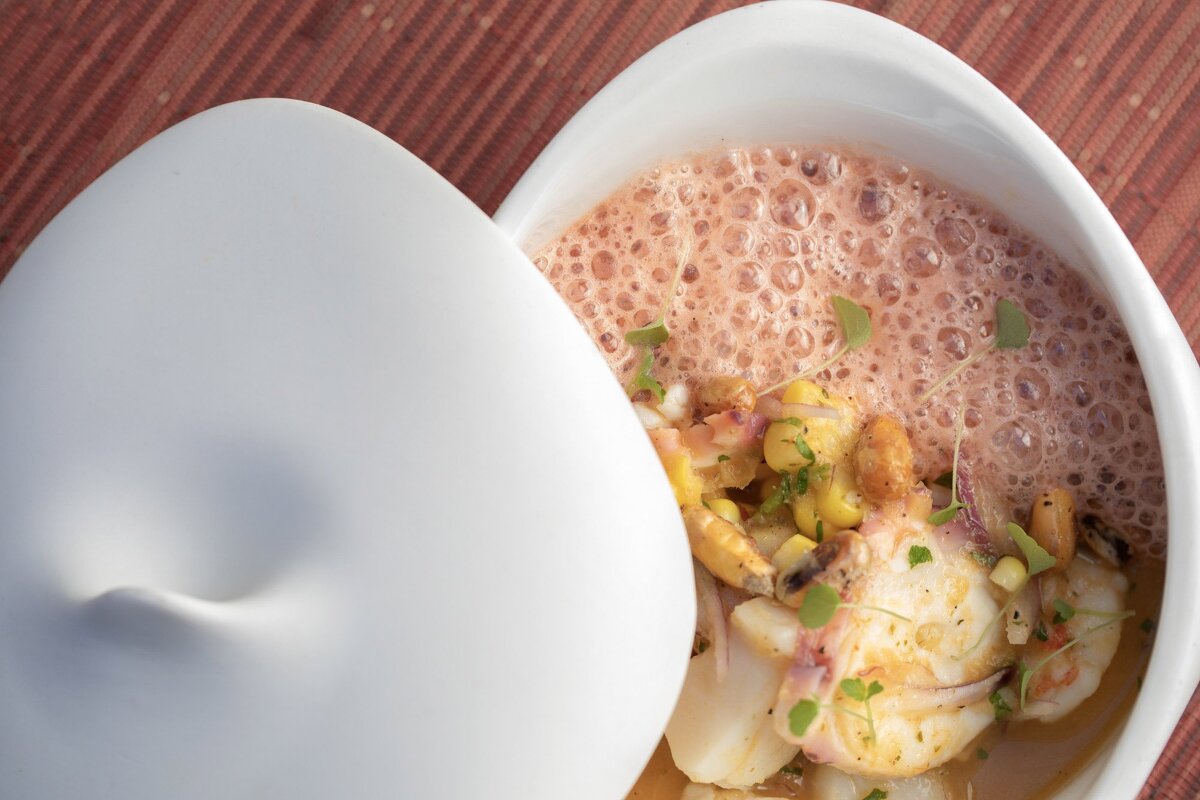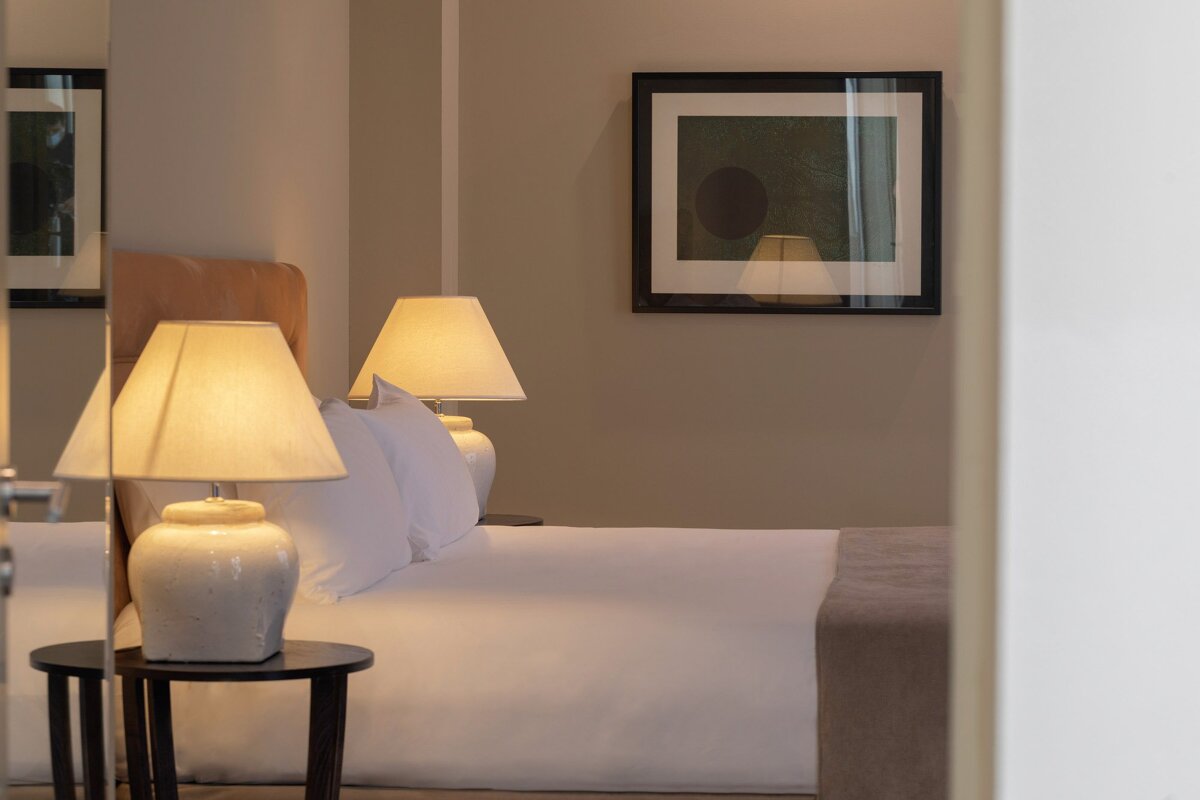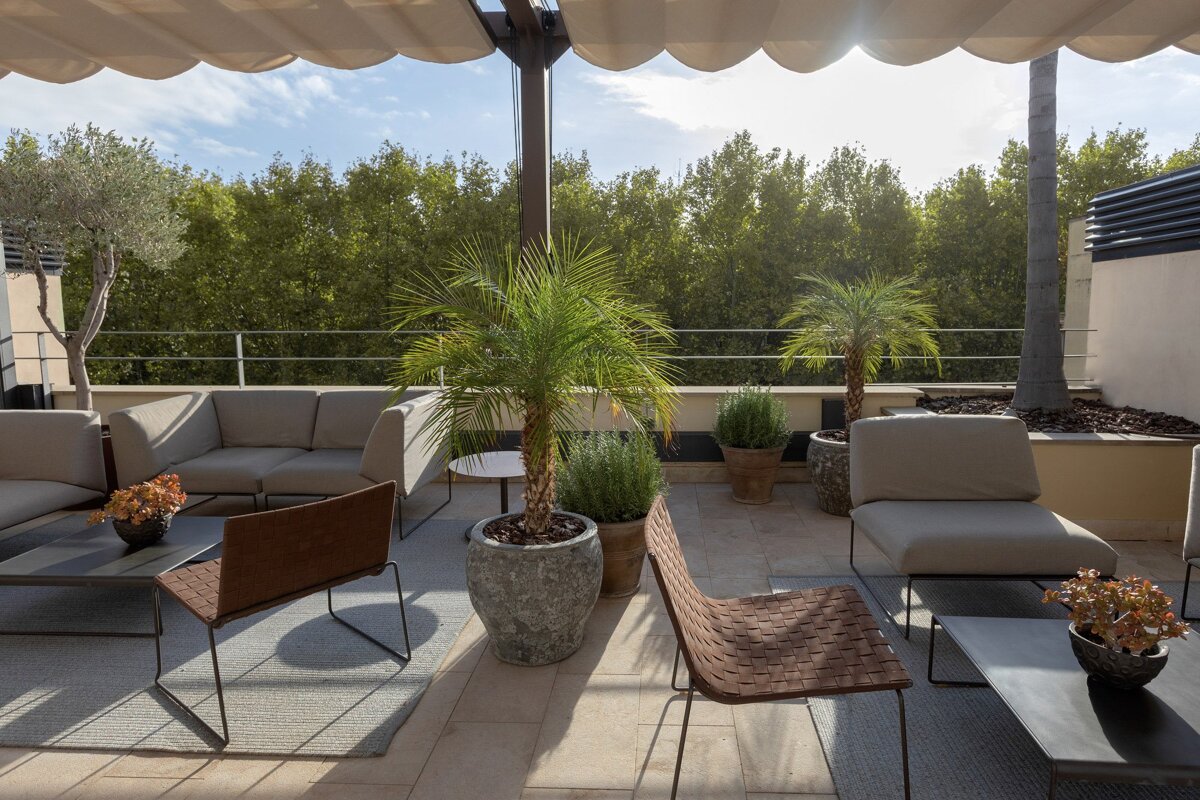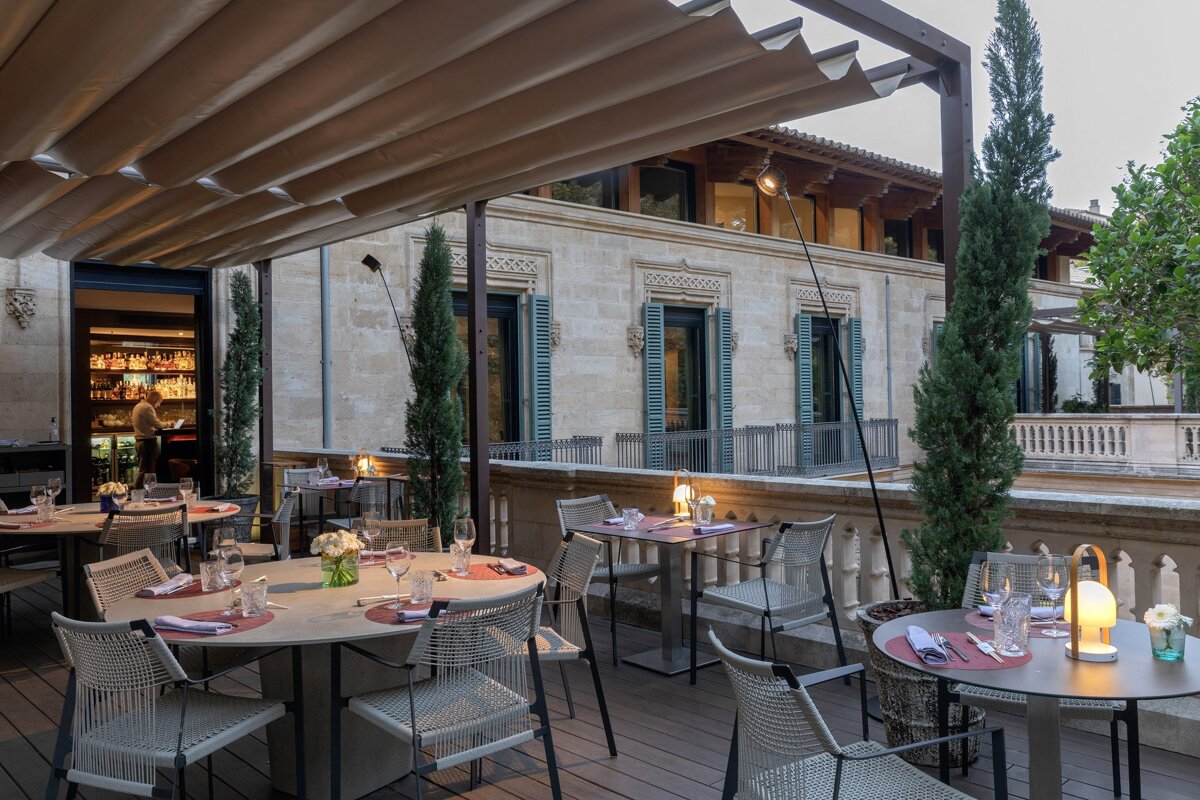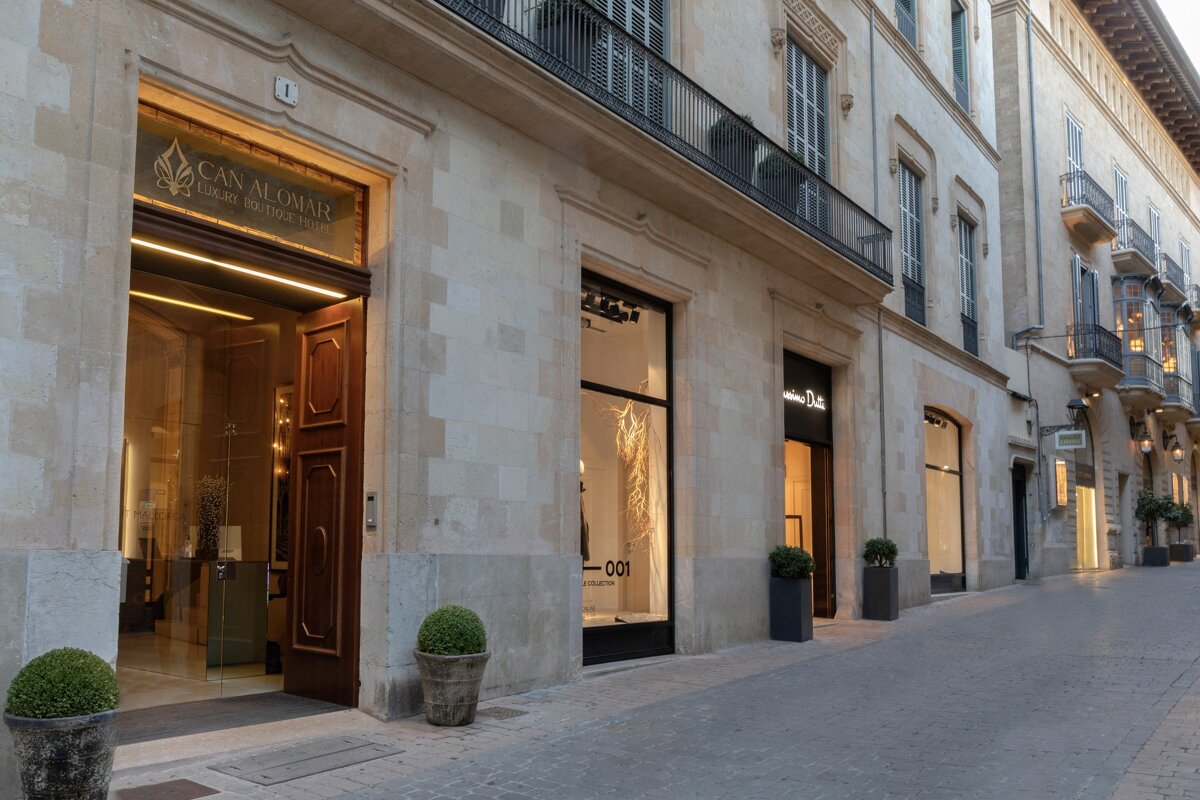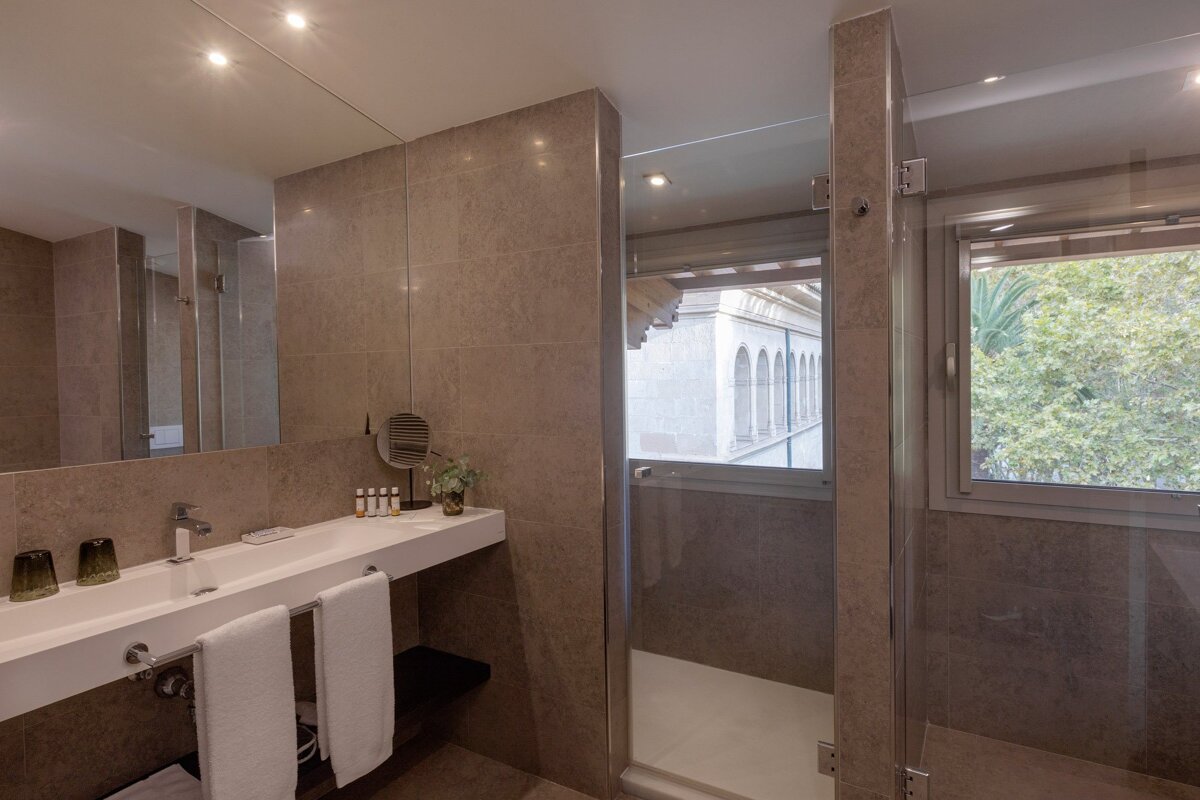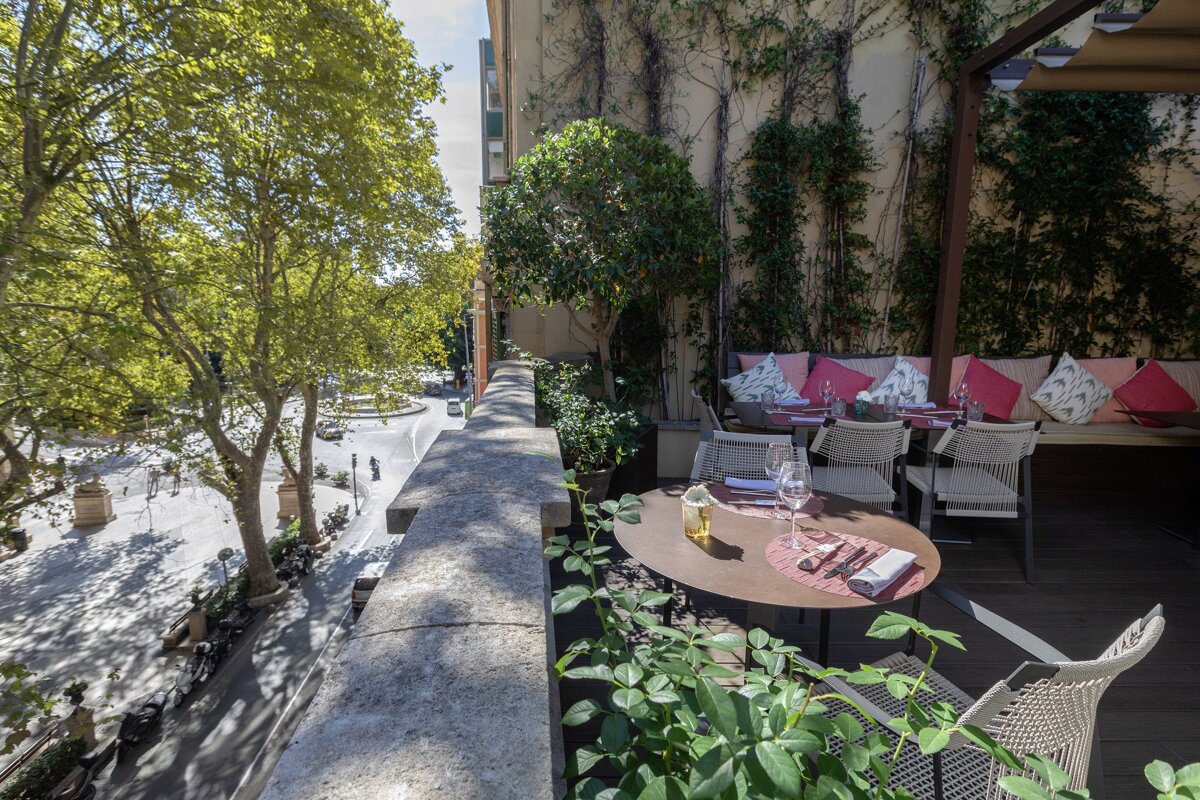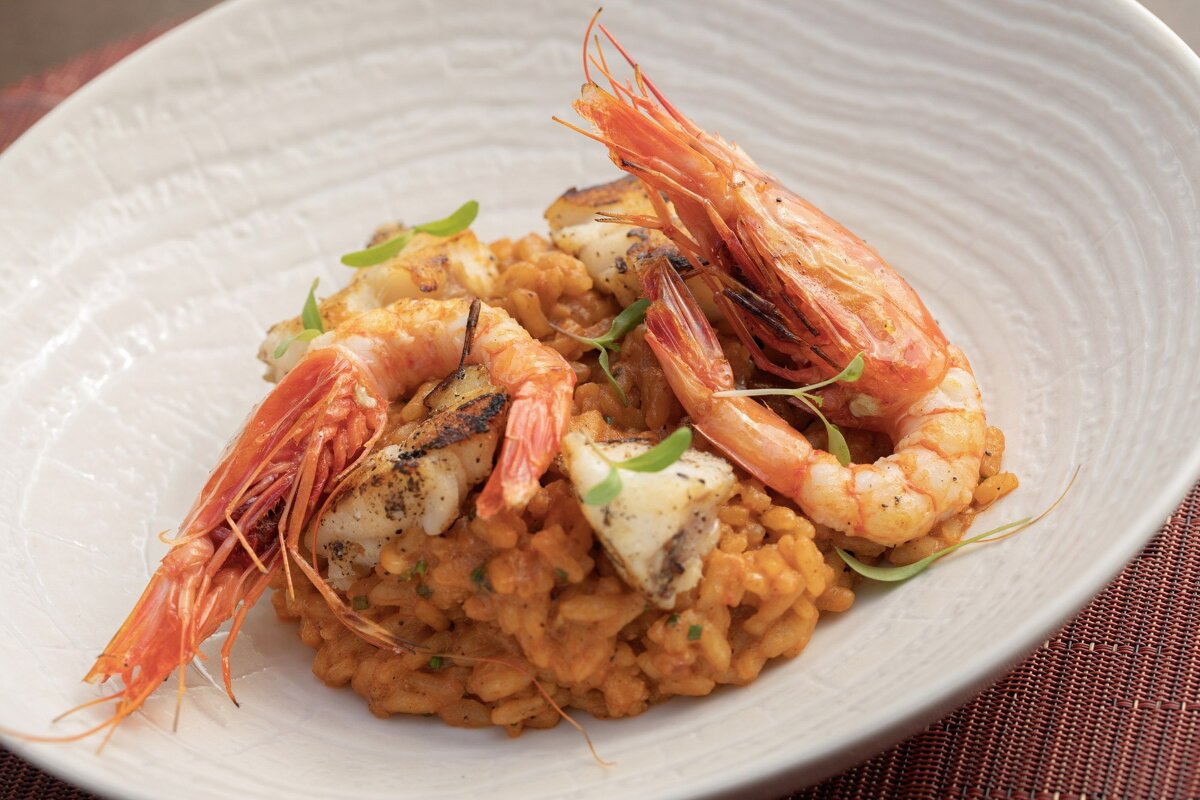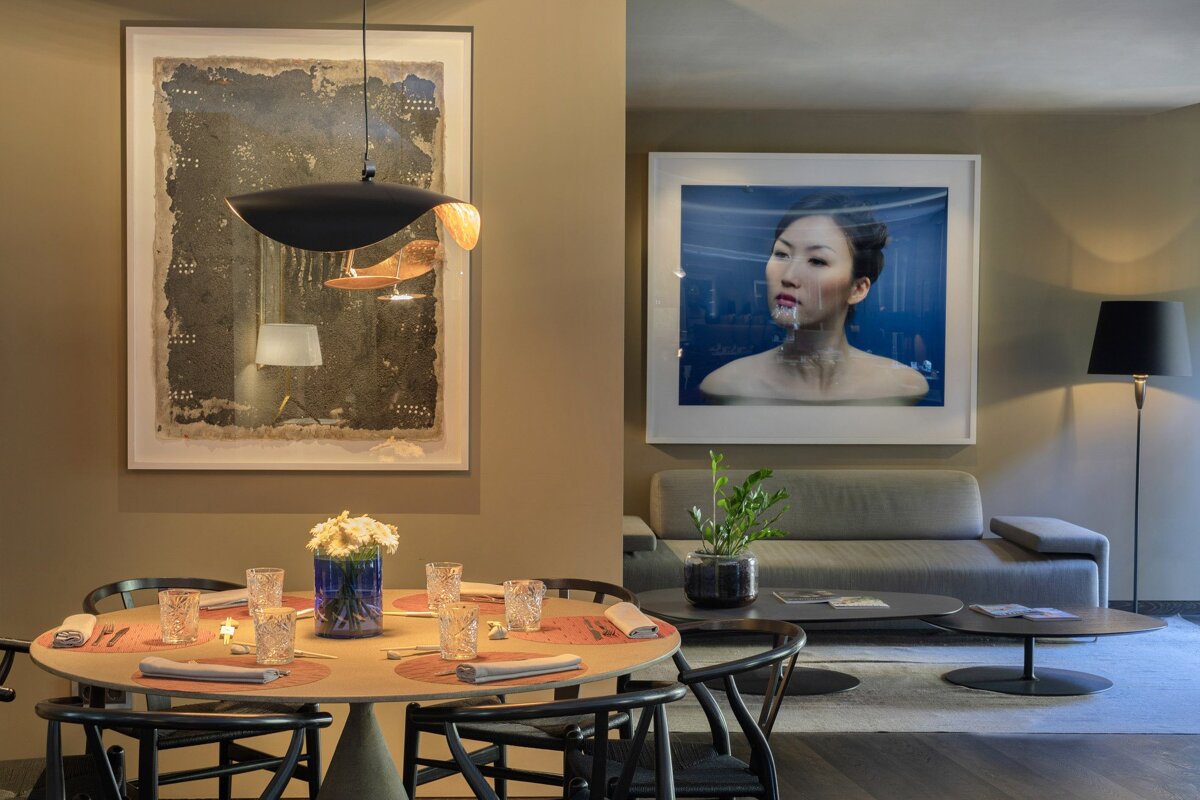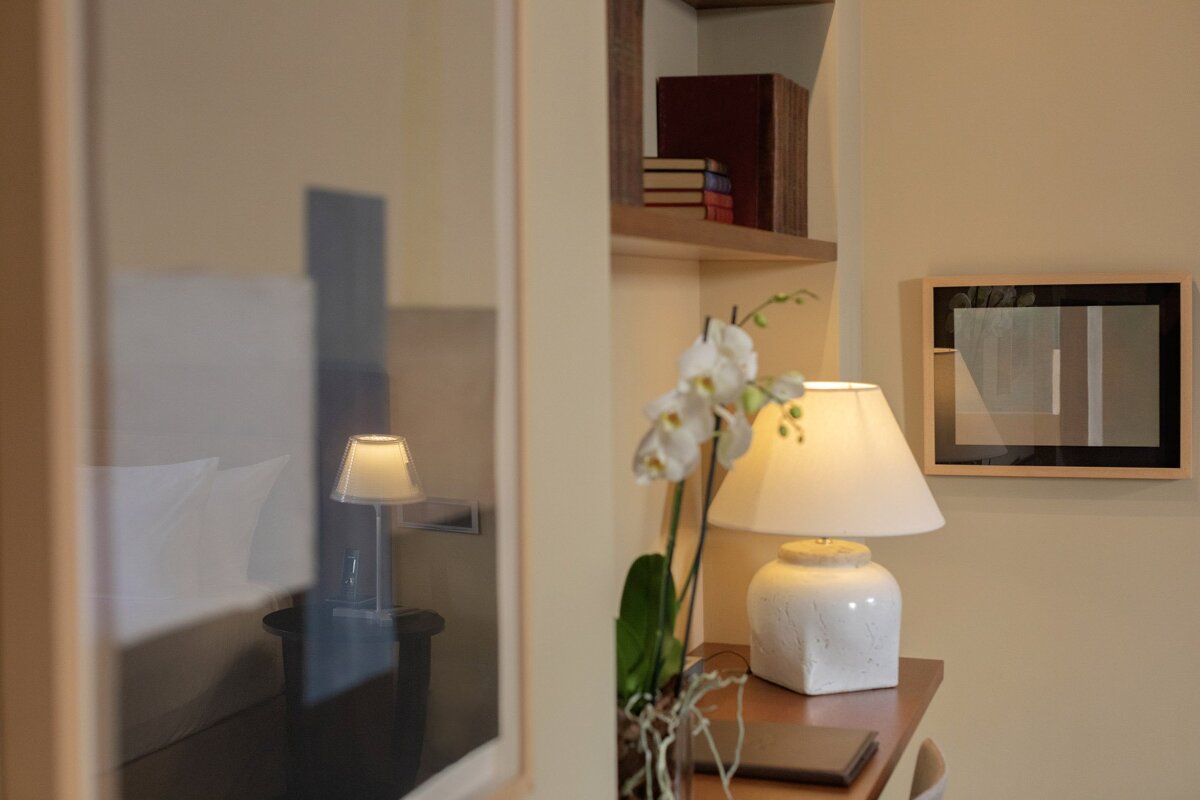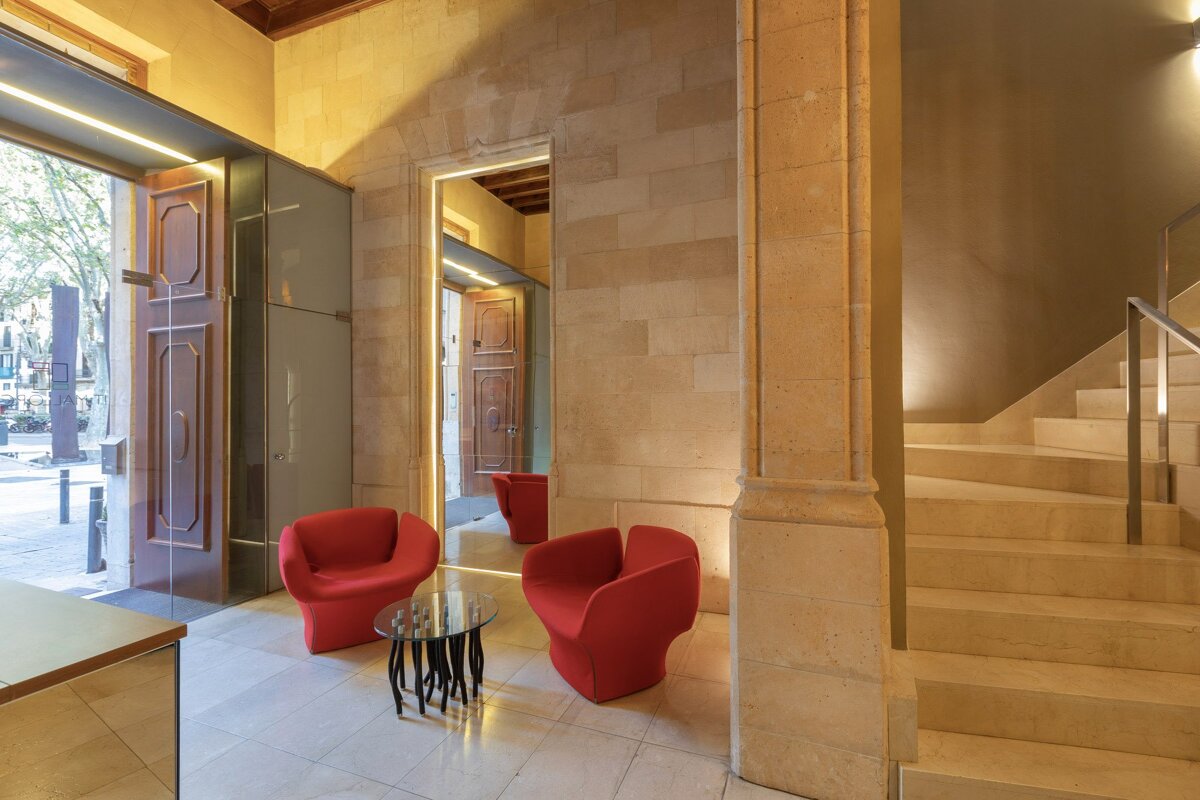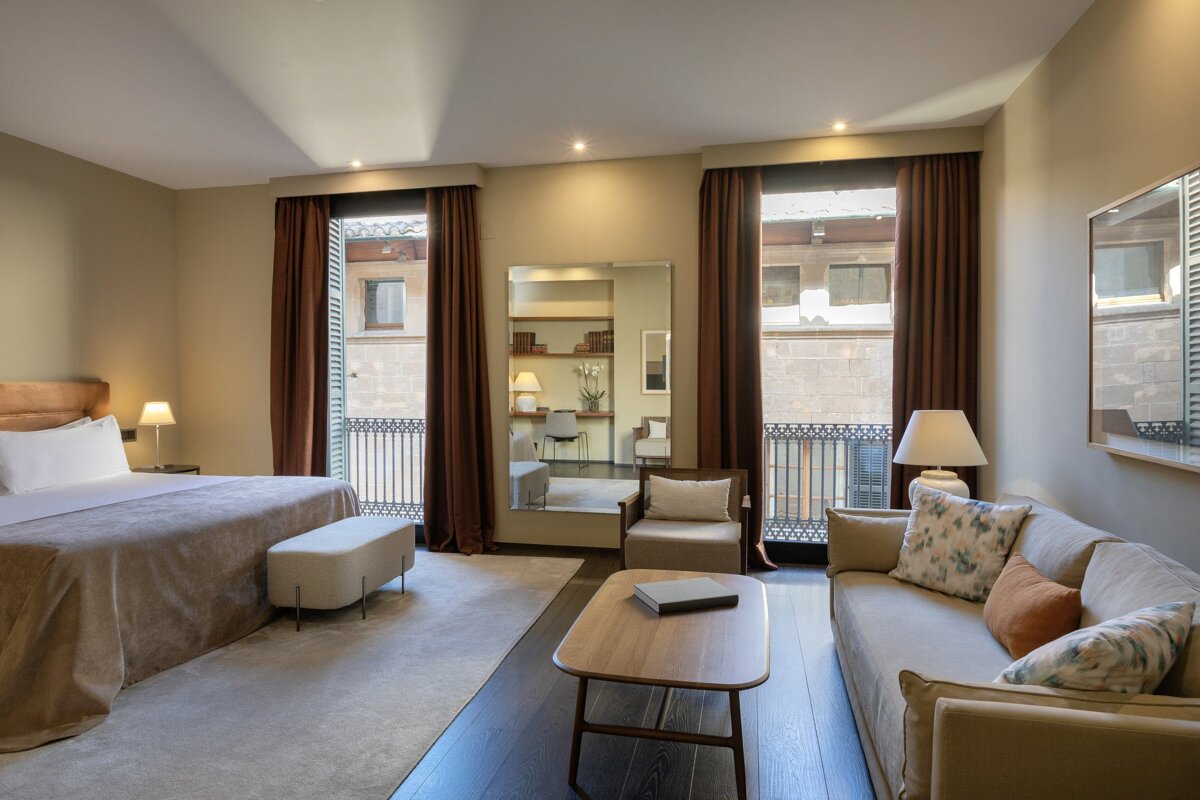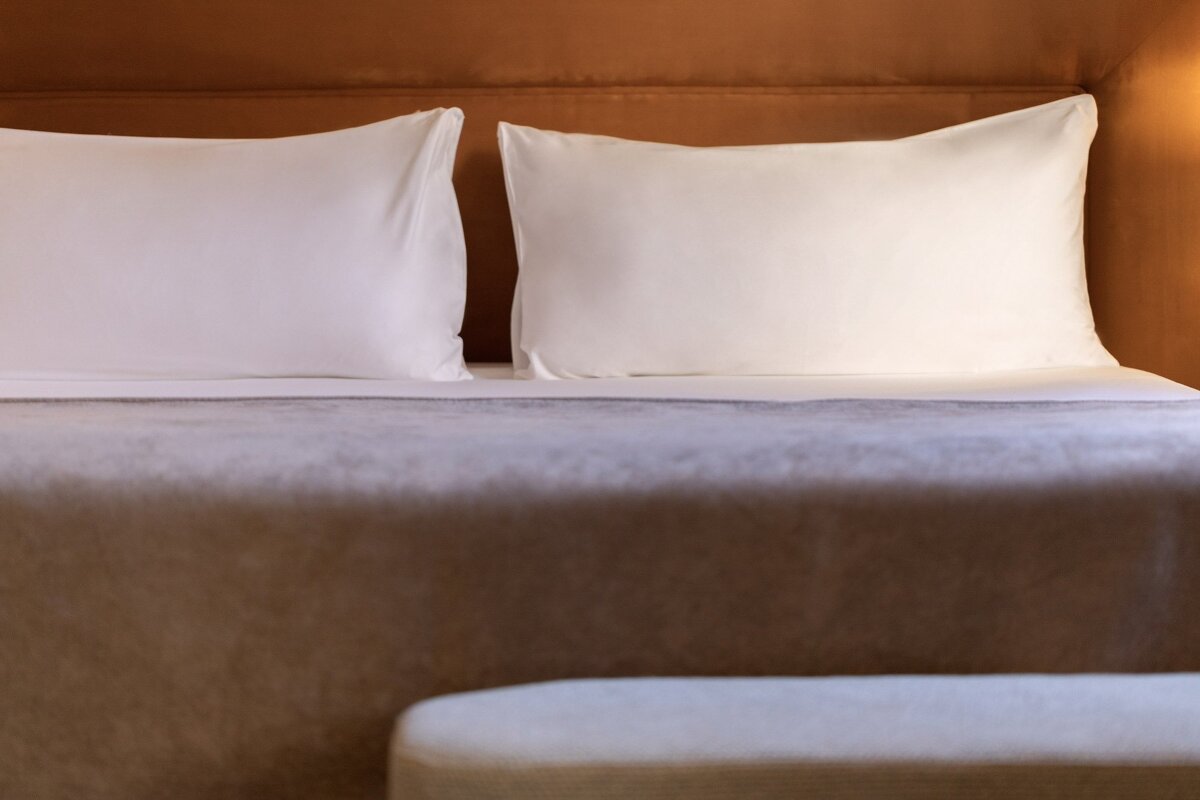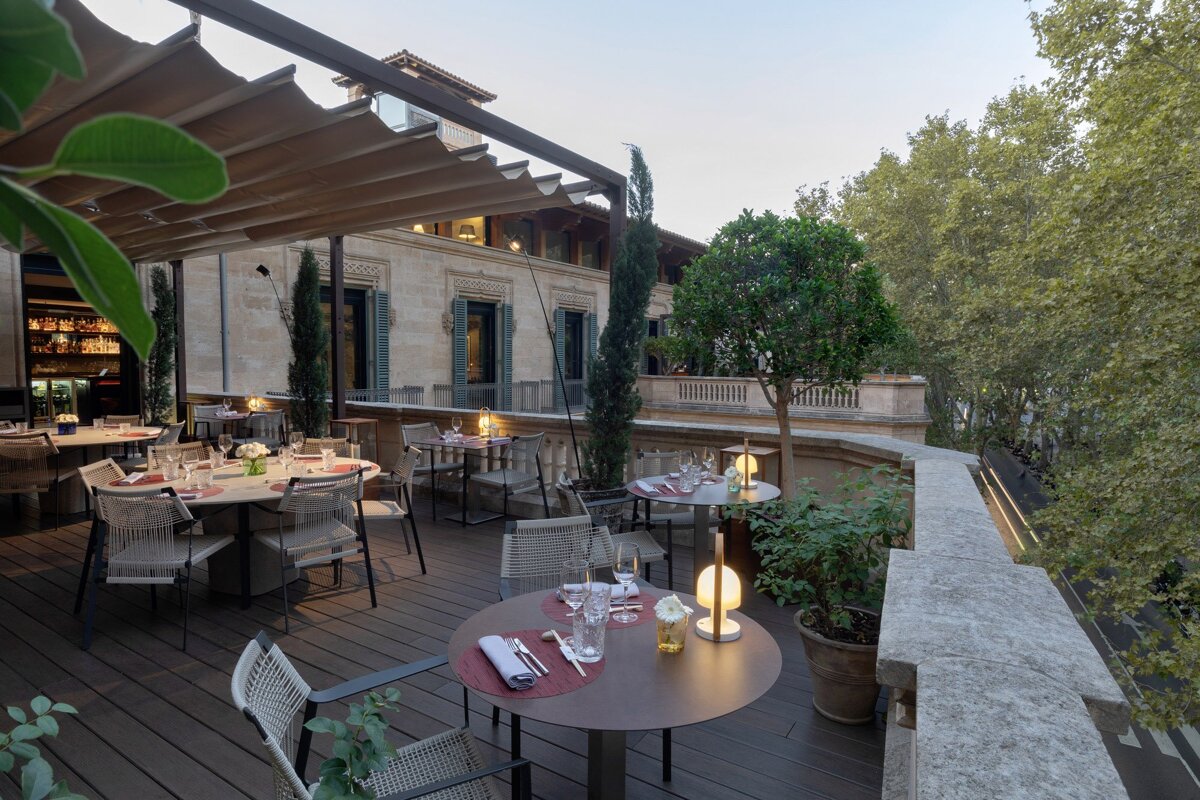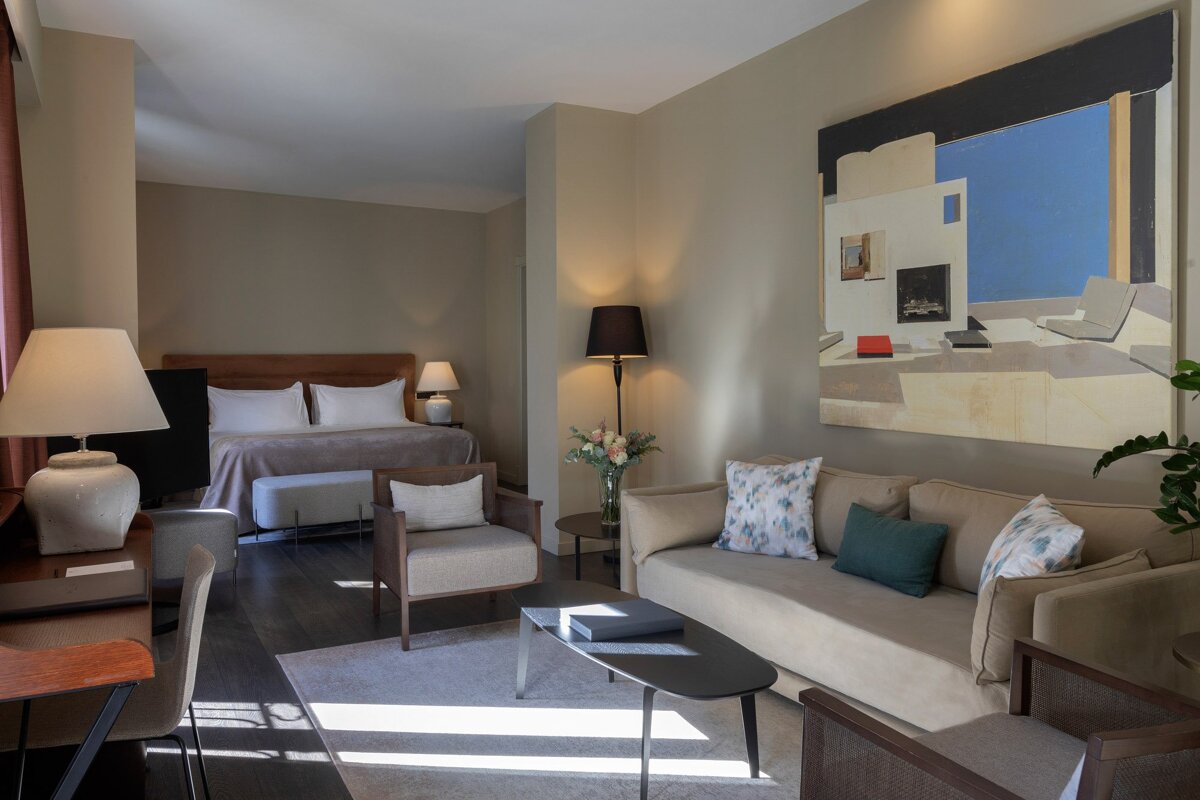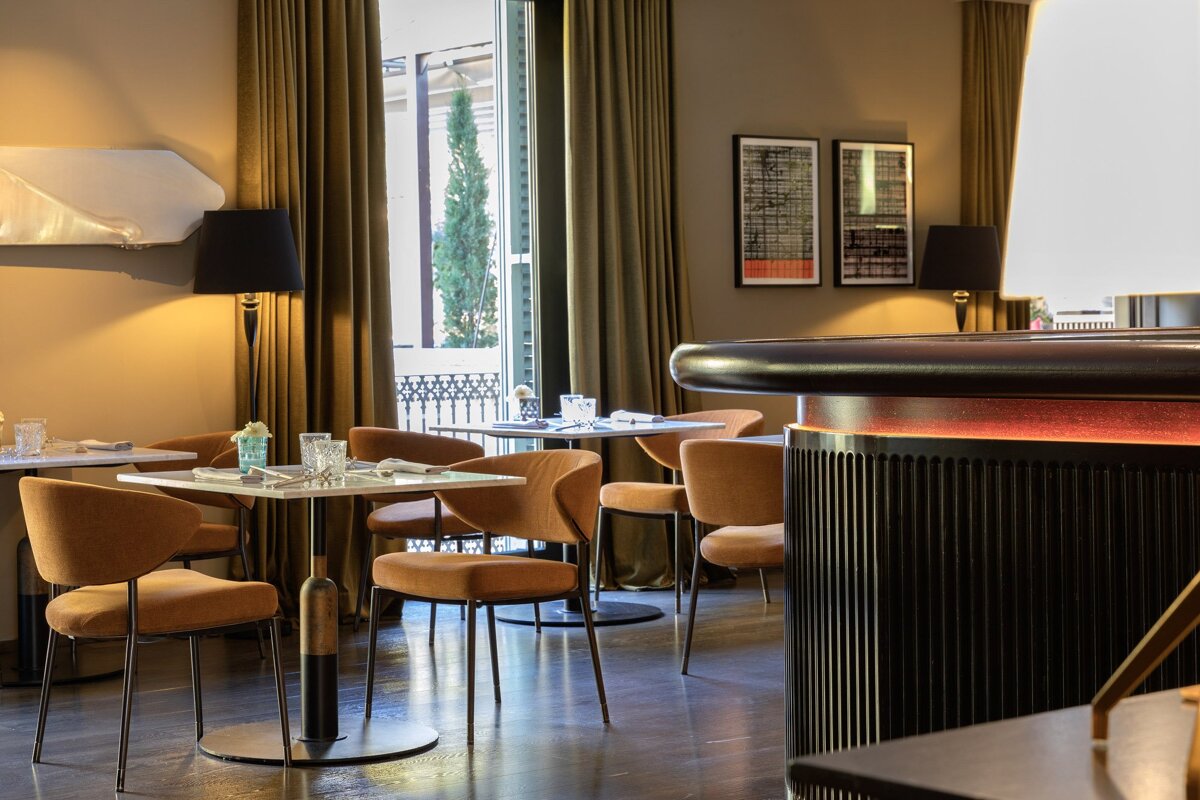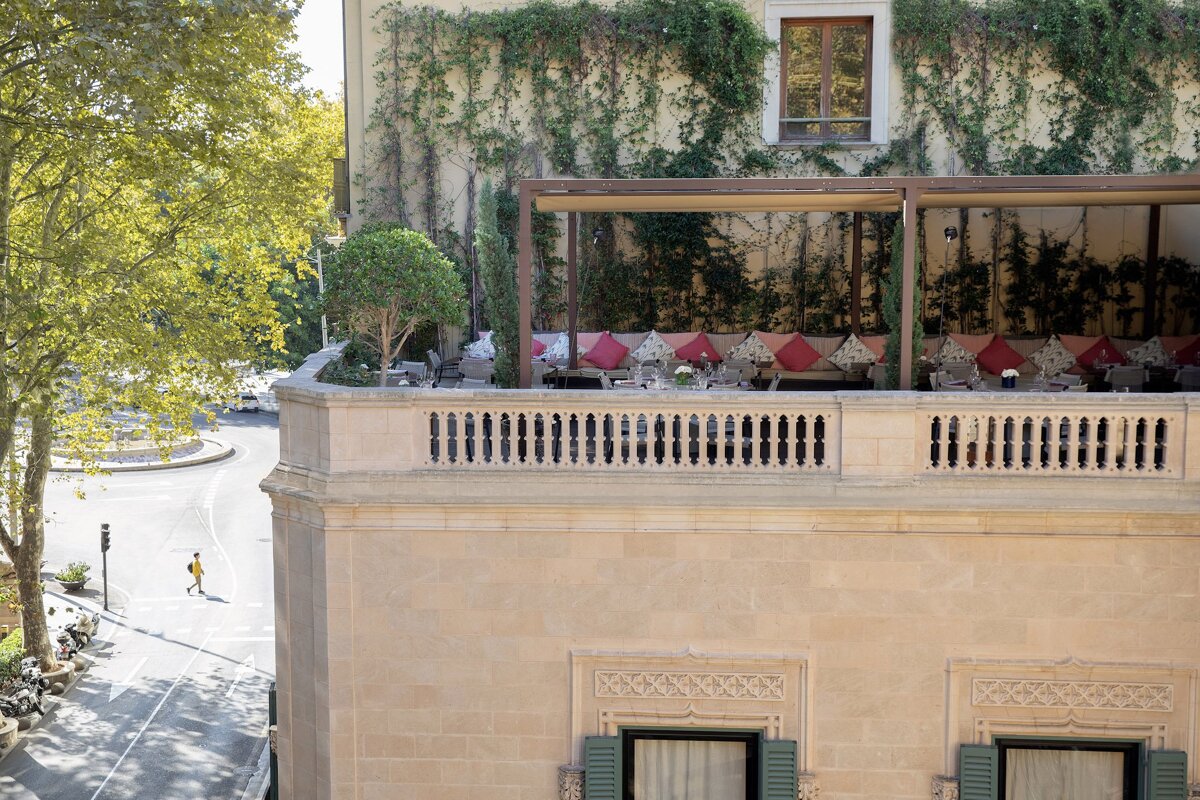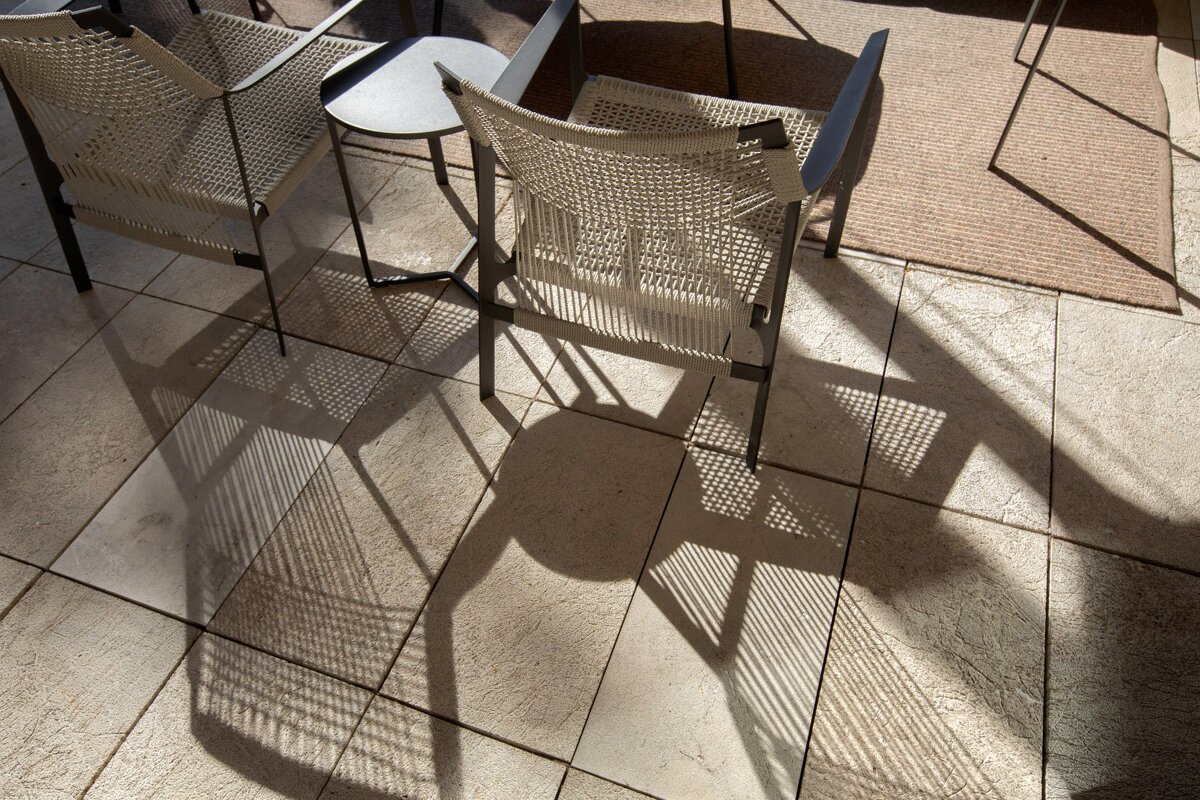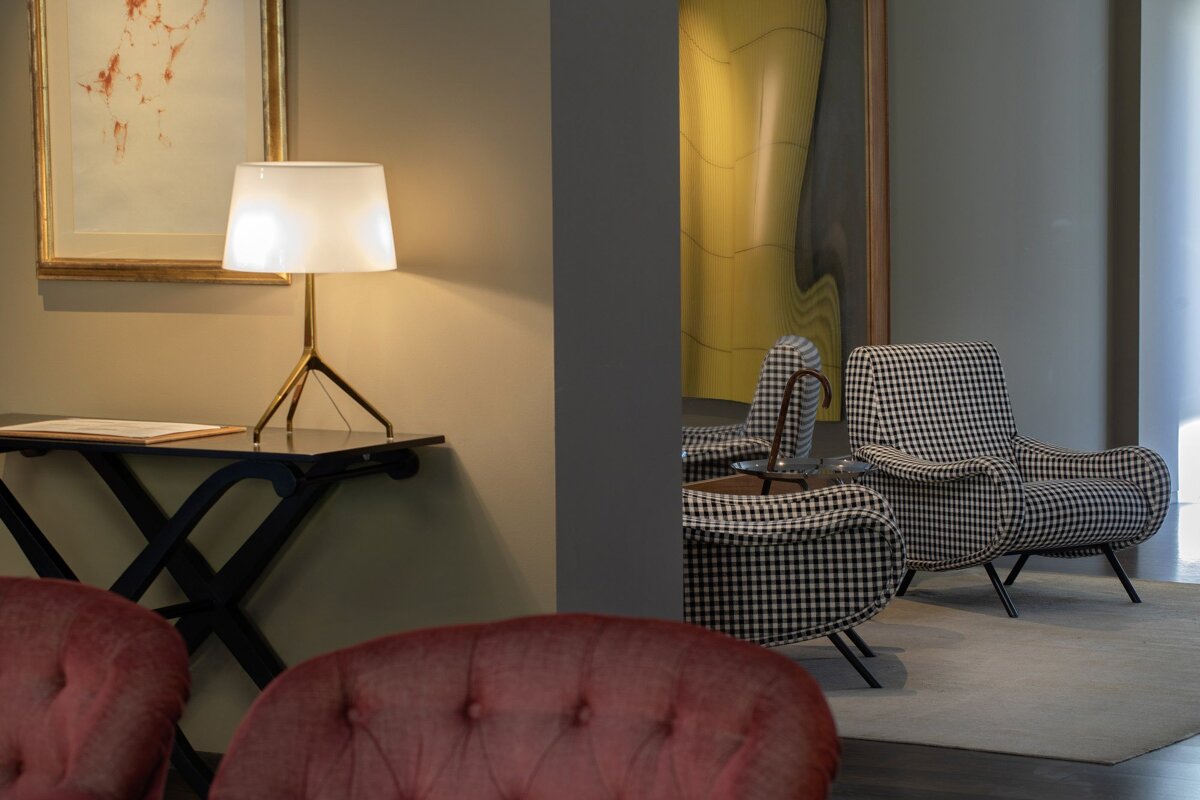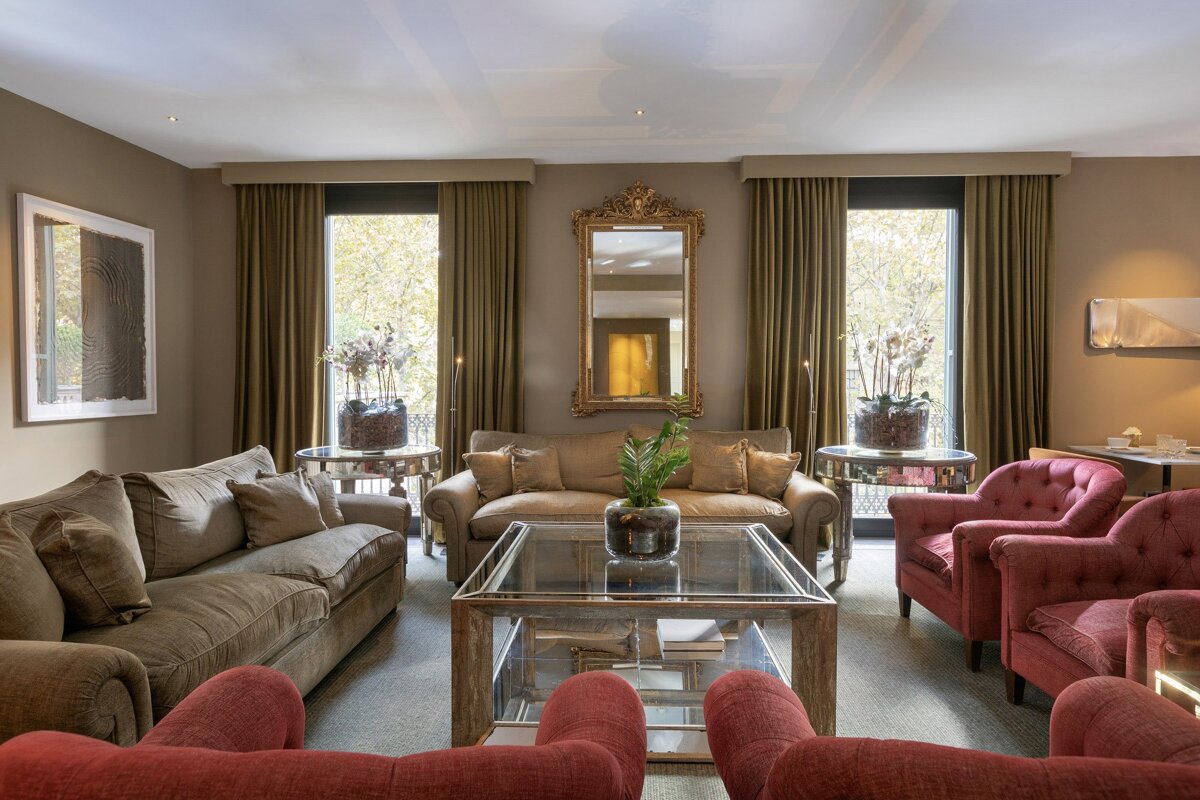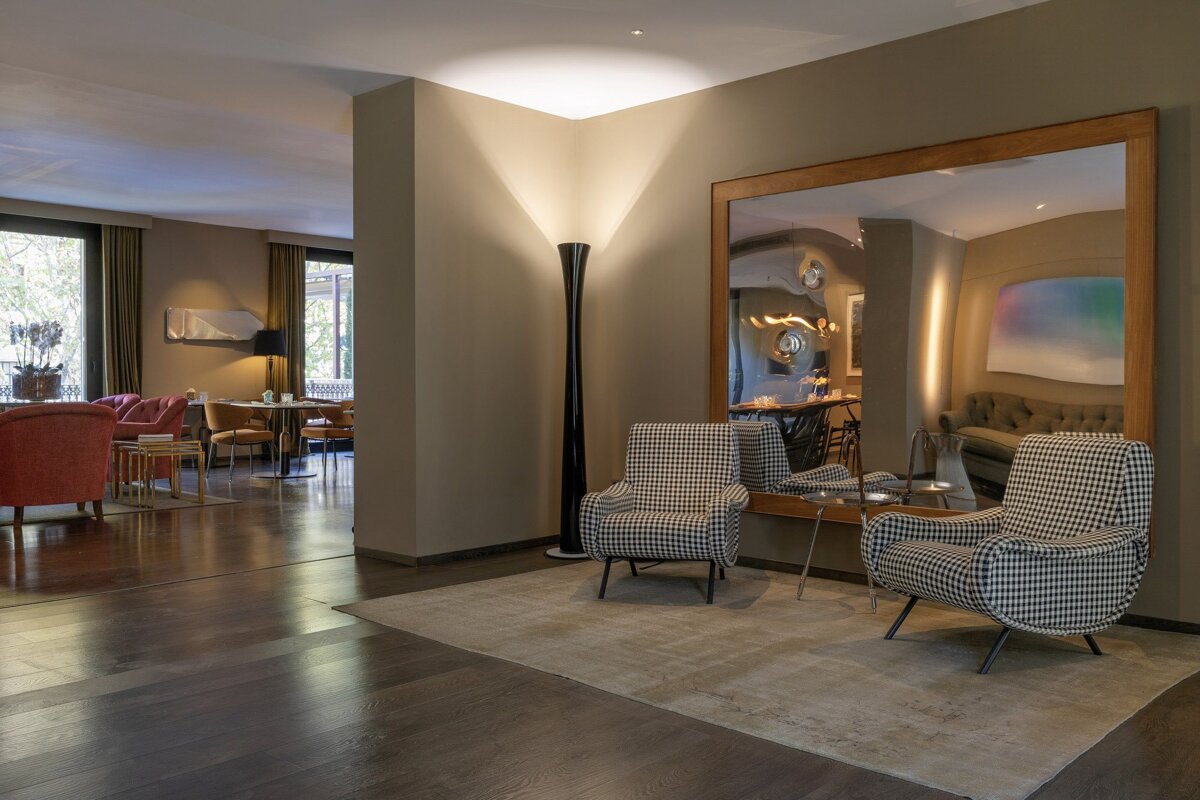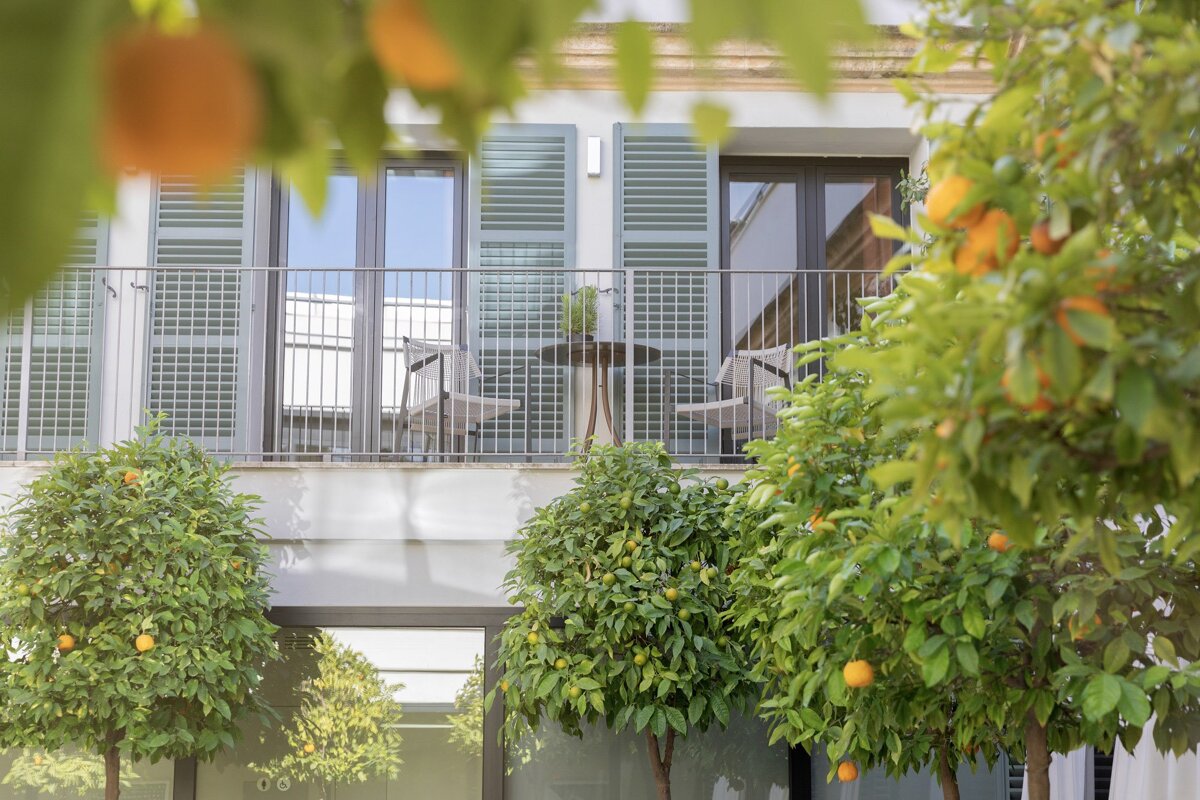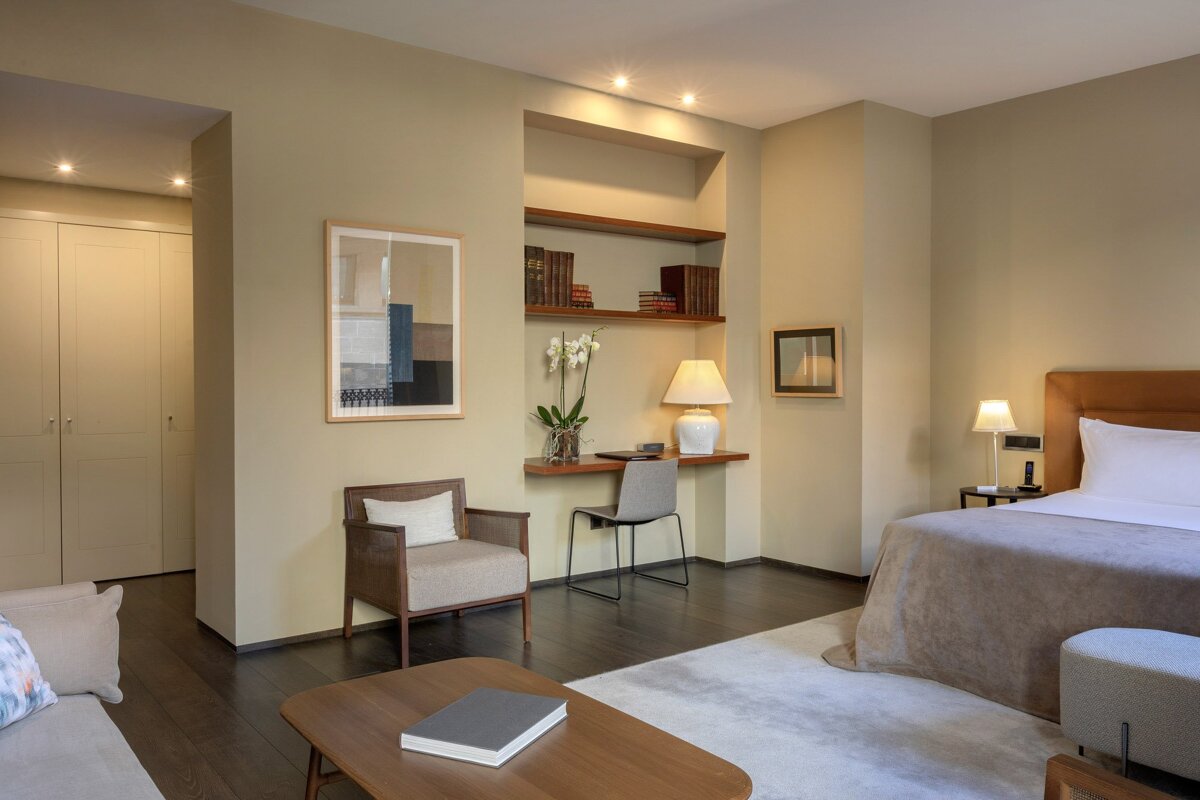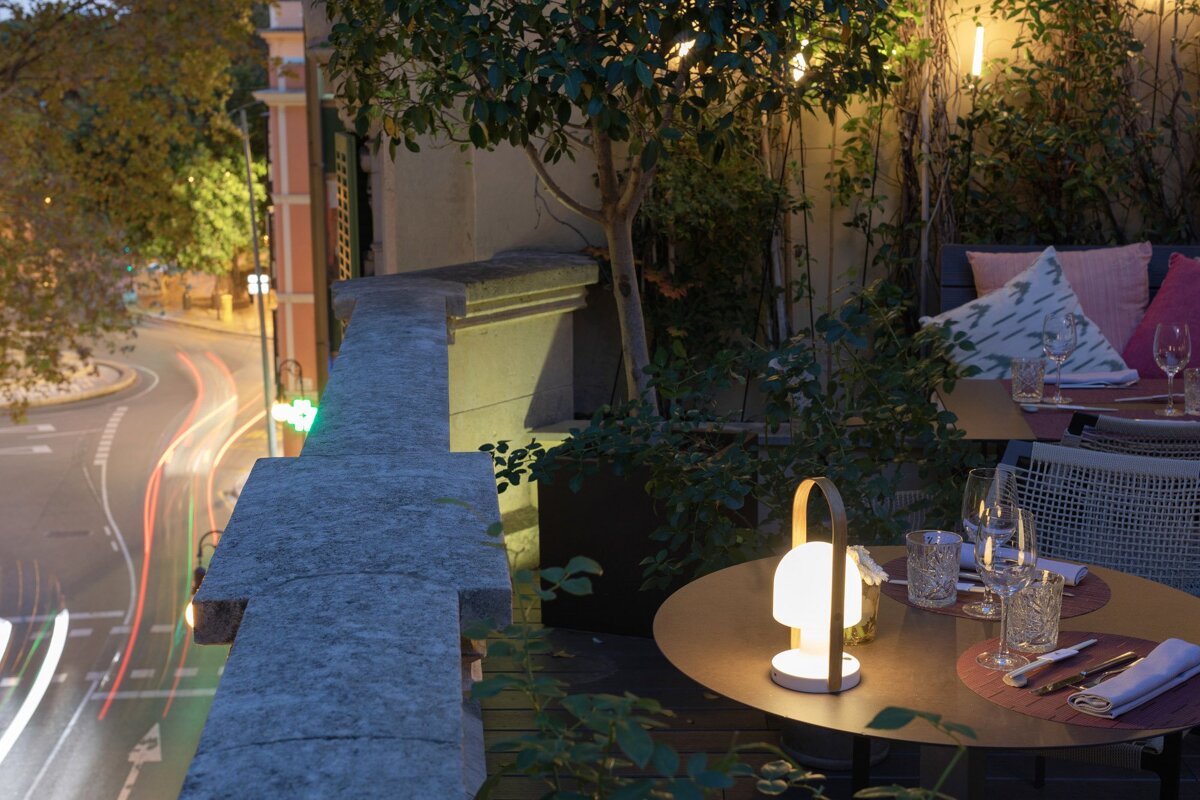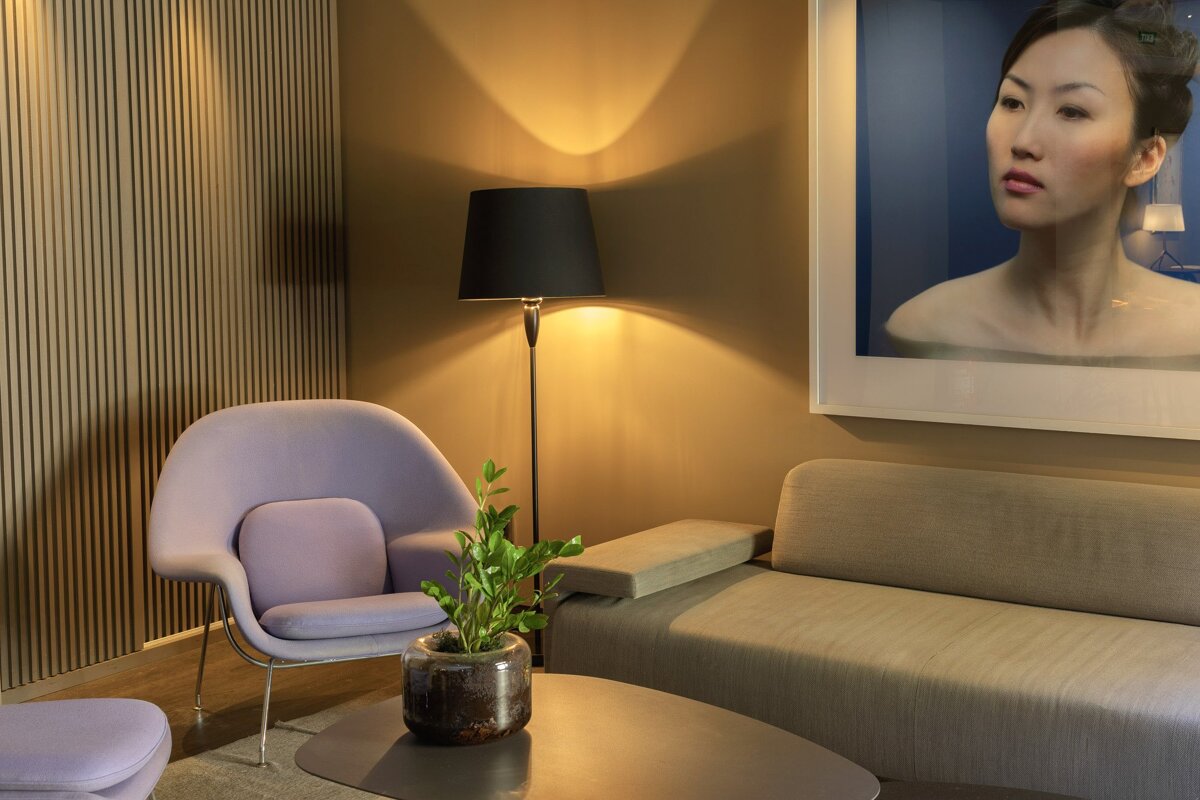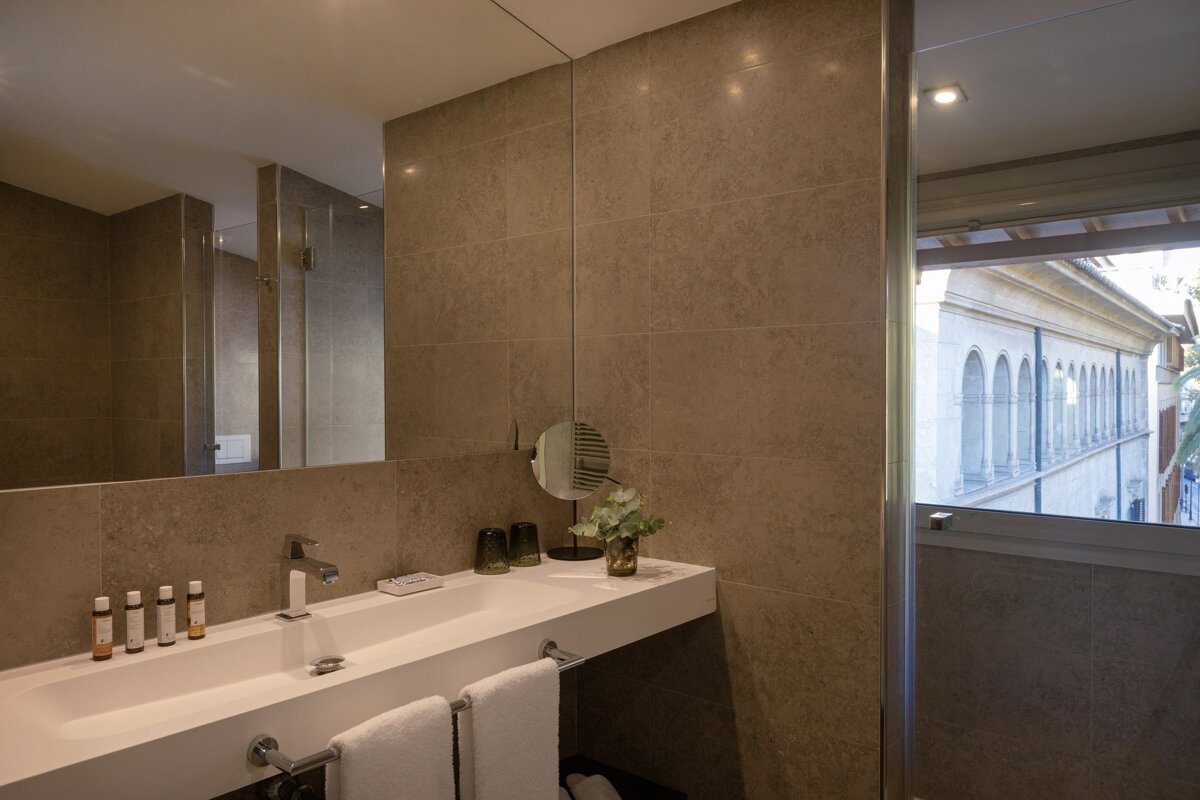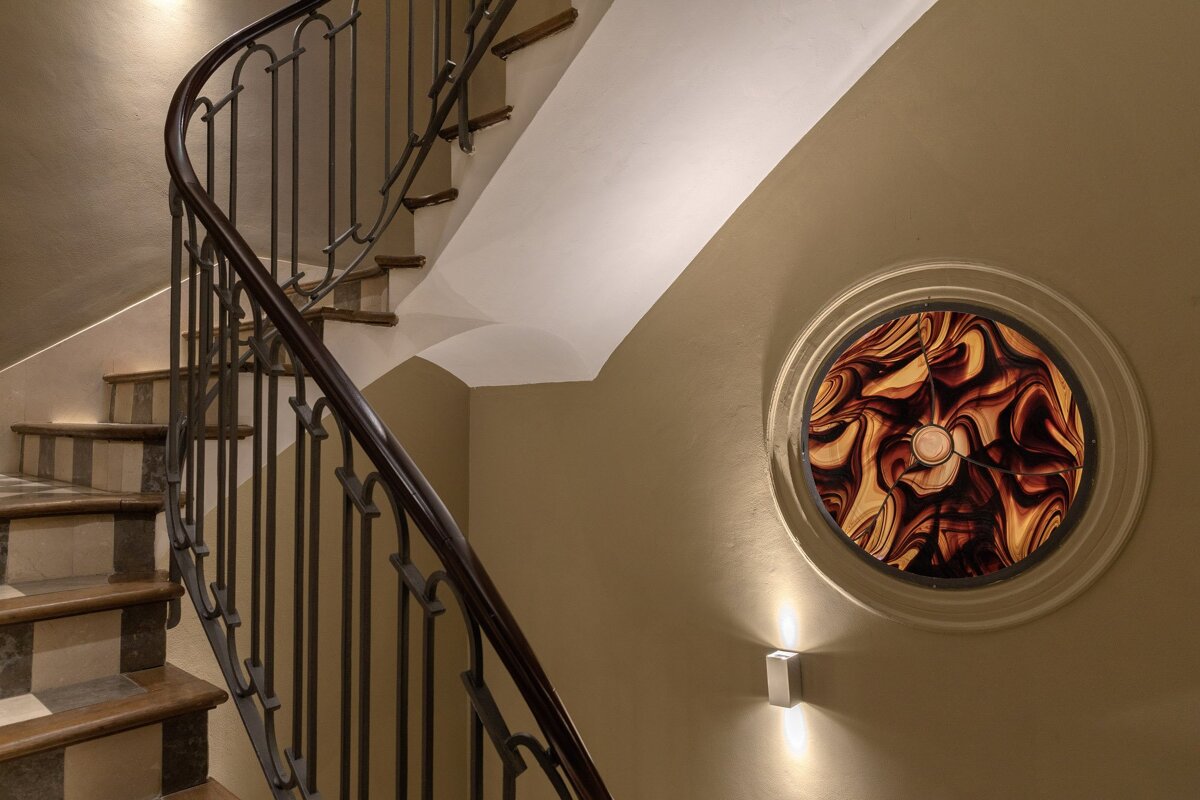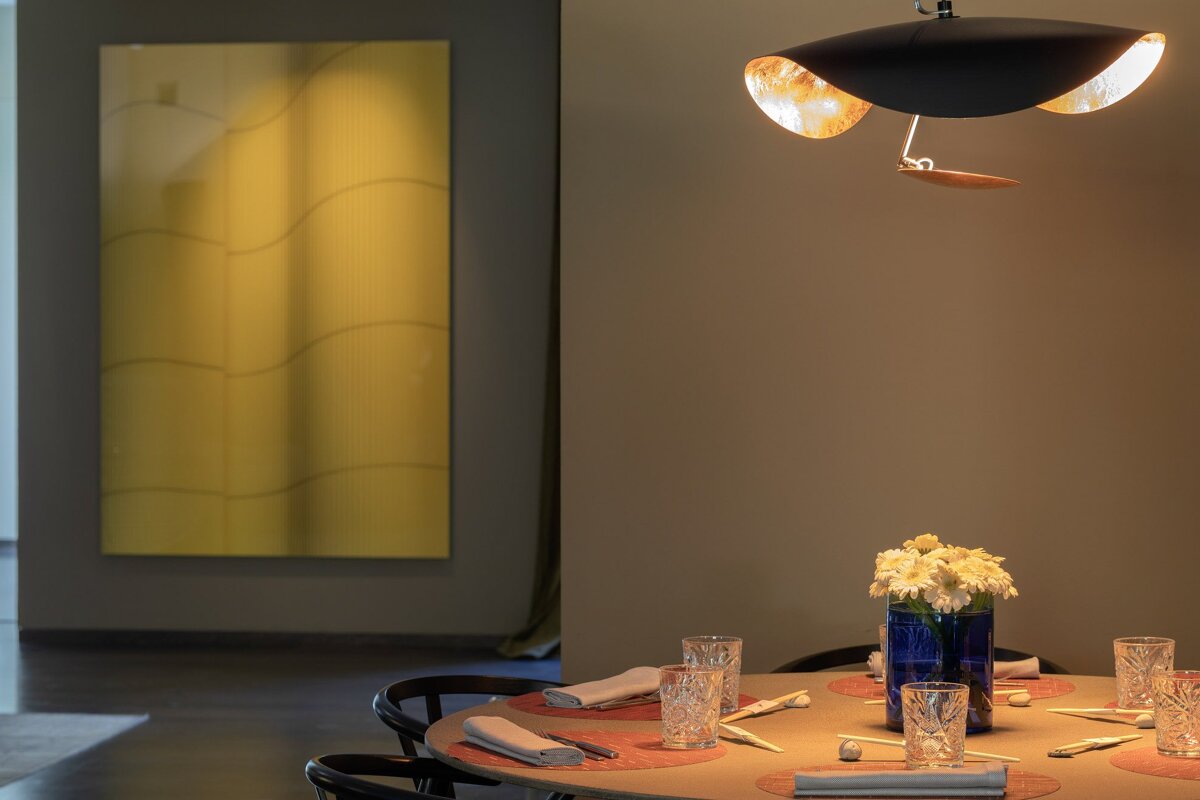 Can Alomar Boutique Hotel, Palma
A stylish centrally located hotel overlooking the Paseo del Borne
Set in the heart of Palma, on the tree-lined avenue of Paseo del Borne, you'll find the new and beautifully decorated Can Alomar hotel.
If you already know the Can Cera and Calatrava Hotels, you'll be in familiar territory with this hotel's mix of modern yet comfortable styling which mixes lots of natural colours and textures.
The hotel has bags of history - it stands on the former site of a gothic-style palace, built in the middle of the 15th century. It was originally known as Can Thomás des Predís des Born, taking its name from its first owners, the Thomás family, a prosperous and influential medieval family of merchants from Mallorca.
This residence reached the height of its splendour during the 16th and 17th centuries, throughout which various renovations were carried out, as the building was adapted to the tastes and architectural trends of the period. It is located on the Paseo del Borne, an ancient and traditional site which historically was the scene of jousting and other combat tournaments, along with many other festivities relating to the proclamations of monarchs. In later years, the Paseo del Borne, the most beautiful entrance to the city, was the favourite meeting place for members of Palma society and where they chose to spend their moments of leisure and free time.
There are 16 modern, bright and spacious rooms, including three "Can Alomar" Suites, covering an area of approximately 55sq meters, seven Junior Suites with an area of approximately 45sq meters and six Deluxe rooms with an area of around 40sq meters overlooking the Paseo del Borne, calle Sant Feliu or a beautiful interior gardening courtyard. All rooms will be equipped with King Size beds, spacious walk-in wardrobes and large modern bathrooms. The hotel will also have two connecting rooms and a room suitable for disabled guests.

The rooms are spacious, bright, quiet, comfortable and very welcoming, combining contemporary design with period furniture.
The common areas include the Lounge, a beautiful, warm and stylish space, with comfortable sofas for resting and relaxing as you chat in front of the fire. This space has a terrace overlooking the iconic Paseo del Borne, equipped with welcoming furniture, where enjoying an aperitif or a coffee, at any time of day, is a wonderful experience.
A library, with a reading area and Internet access for hotel guests and members of our club, complete the services available for a special stay. The top floor accommodates The Solarium Terrace, equipped with a massage area, loungers, a Jacuzzi and plunge pool, providing relaxation exclusively for our guests. It also boasts The Viewing Tower, with comfortable sofas, offering greater privacy, as well as stunning panoramic views of the city's old town. An exclusive corner from which guests can admire the Cathedral, the Almudaina Royal Palace, the Bay of Palma and even the Tramuntana mountain range.
For more information and to make a reservation, either send an enquiry link on this page or visit the website.
Reviews
385 verified reviews by
Worth knowing
This establishment is part of IT Mallorca Group which runs a number of luxury hotels and restaurants in Mallorca.
All guests of the hotel are able to make use of their Parado 43 14m Motor Yacht, available for half day or full day charter.
Who should go
A romantic city break or visiting Mallorca's capital for a biut of pampering after a long day shopping.
The Neighbourhood
Situated right in the heart of Palma, the hotel is close to the most well-known historical and cultural places of interest, the best shopping areas, with the most exclusive designer stores and the widest selection of restaurants and bars.
The Pool
There is a small roof-top pool on the Solarium terrace.
The Bar
There is a Gastro-bar at neighbouring Can Cera Hotel, which serves tapas with an authentic Mediterranean-Majorcan touch.
The Restaurant
Choose from either the buffet or à la carte breakfasts, which are available every day, made with top-quality, fresh products. Breakfast is served inside or on the terrace overlooking the Paseo del Borne, giving guests a delightful start to their day.
Their restaurant also offers a gourmet experience, there is a full and varied Japanese, Peruvian and Mediterranean menu prepared with seasonal ingredients of the highest quality.
Visitor comments
Read SeeMallorca.com's review for Can Alomar here.
"Conveniently located just off the Born, hotel Can Alomar is an exceptionally fine small, indeed boutique, city hotel. The rooms are wonderfully appointed yet simple and straight forward without any undue fuss or too much furniture. The bed was nicely made, yet the mattress is not quite top notch class, this could be improved - too firm to my liking ( but I admit that hitting each persons special preference for mattress style is not an easy one ). Pleasant staff throughout the hotel made us feel welcome from beginning to end." - Trip Advisor
"Had a three night stay here at the end of September. We were warmly welcomed and made to feel like special guests. The room was lovely with views out onto Passieg de Born. Great location in the centre of Palma. We had a massage one day and facial the next and felt very pampered and relaxed by the end of our stay. We ate in the restaurant on our first night and found the food innovative and delicious. Only the weather let us down - torrential rain meant we had to eat inside. It was a great bonus to have a roof top pool and after a morning of sightseeing and shopping we took ourselves up to the terrace for sunbathin and a snooze. All of the staff were charming and helpful." - Trip Advisor
"We have just enjoyed the most perfect 4 day November holiday I can ever remember. Not only was the weather unusually kind but we stayed in perhaps the most comfortable and well appointed boutique hotel that we had chosen at random. The staff are lovely and eager to please. The very spacious room we enjoyed gave a view over a busy street but remained quiet and warm day and night. We had a huge bed and a luxurious bathroom and slept really well. Food was excellent and the breakfast allowed every possible combination. The hotel is situated close to the Cathedral and walking distance from everything we wanted to see. We absolutely loved our stay and will definitely want to repeat the experience all over again." - Trip Advisor
"We (2 adults, 1 child) went to Palma for 2 nights and stayed in the Luxury Boutique Can Alomar. The whole team is extremely friendly and helpful! We loved the stylish atmosphere and perfect service which made our stay unforgettable. We will be back at the Can Alomar for sure! You want to have a great time in Palma? Stay here!!!" - Trip Advisor
Child policy
Children and babies are welcome. Cots are offered free of charge.
Location
Palma Centre & Marina, Mallorca