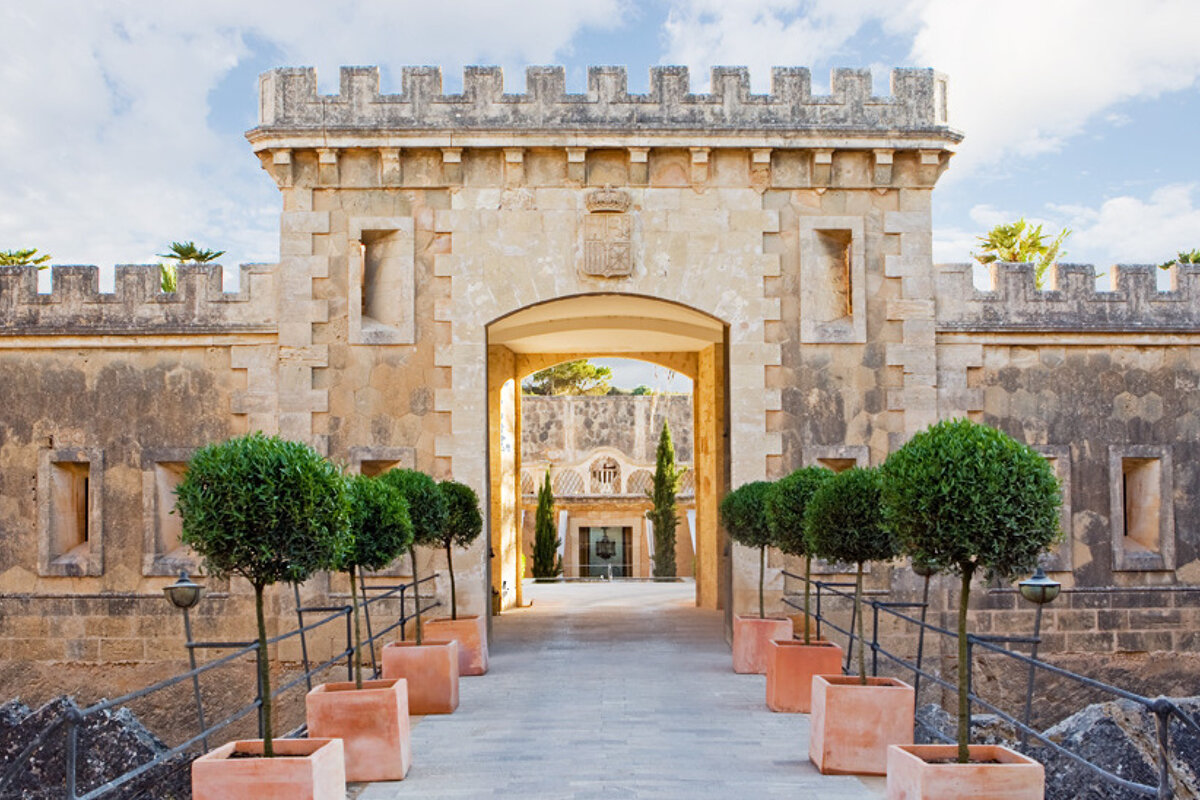 © Cap Rocat Boutique Hotel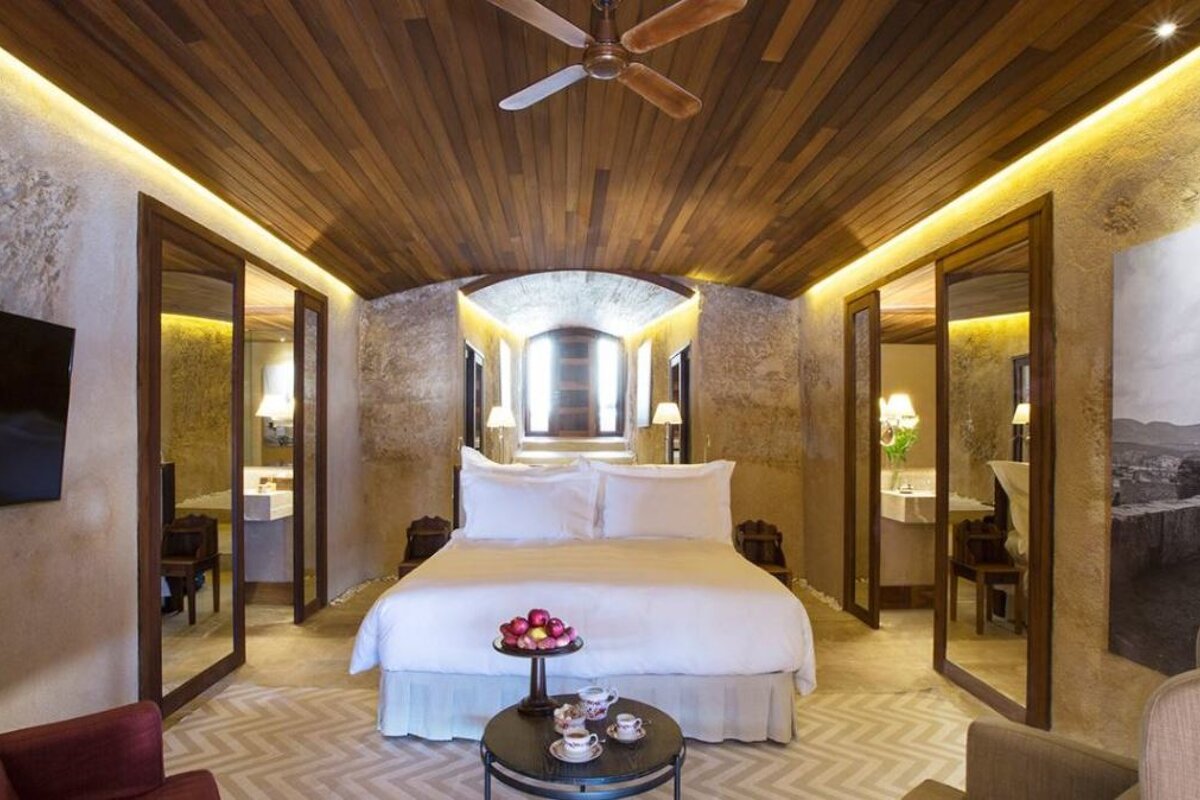 © Cap Rocat Boutique Hotel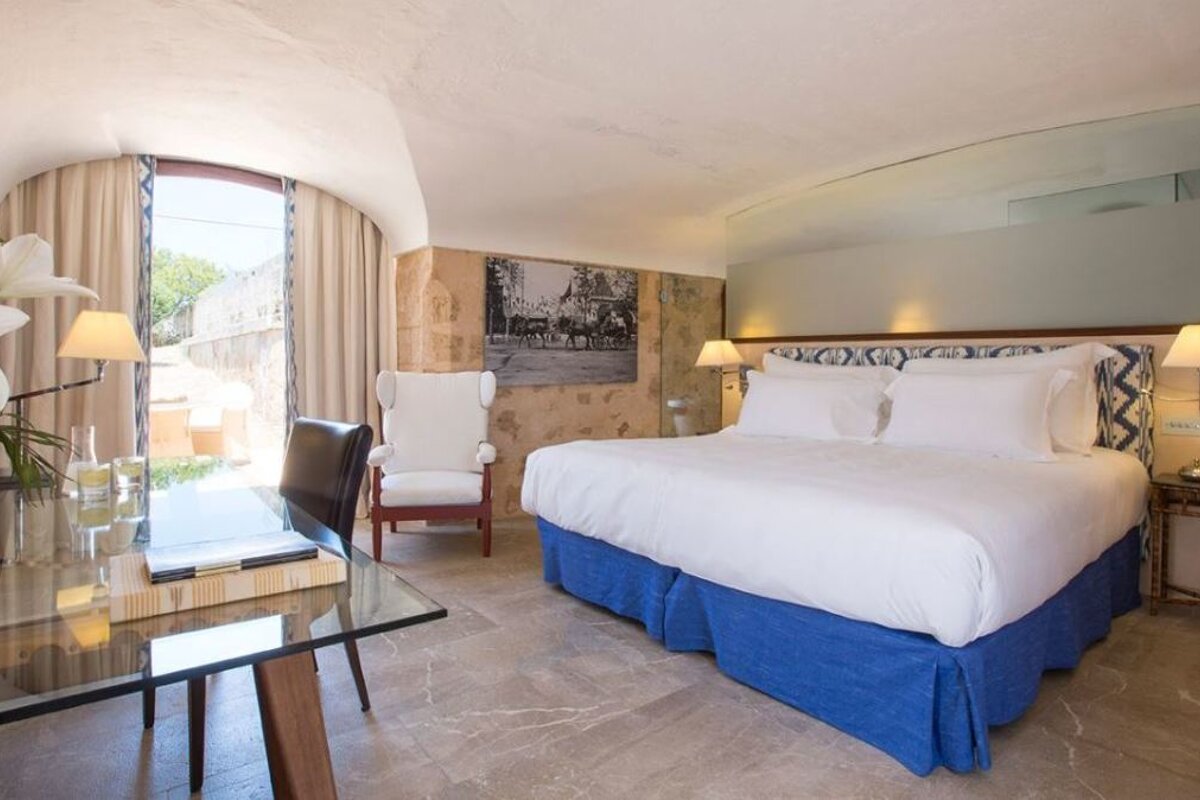 © Cap Rocat Boutique Hotel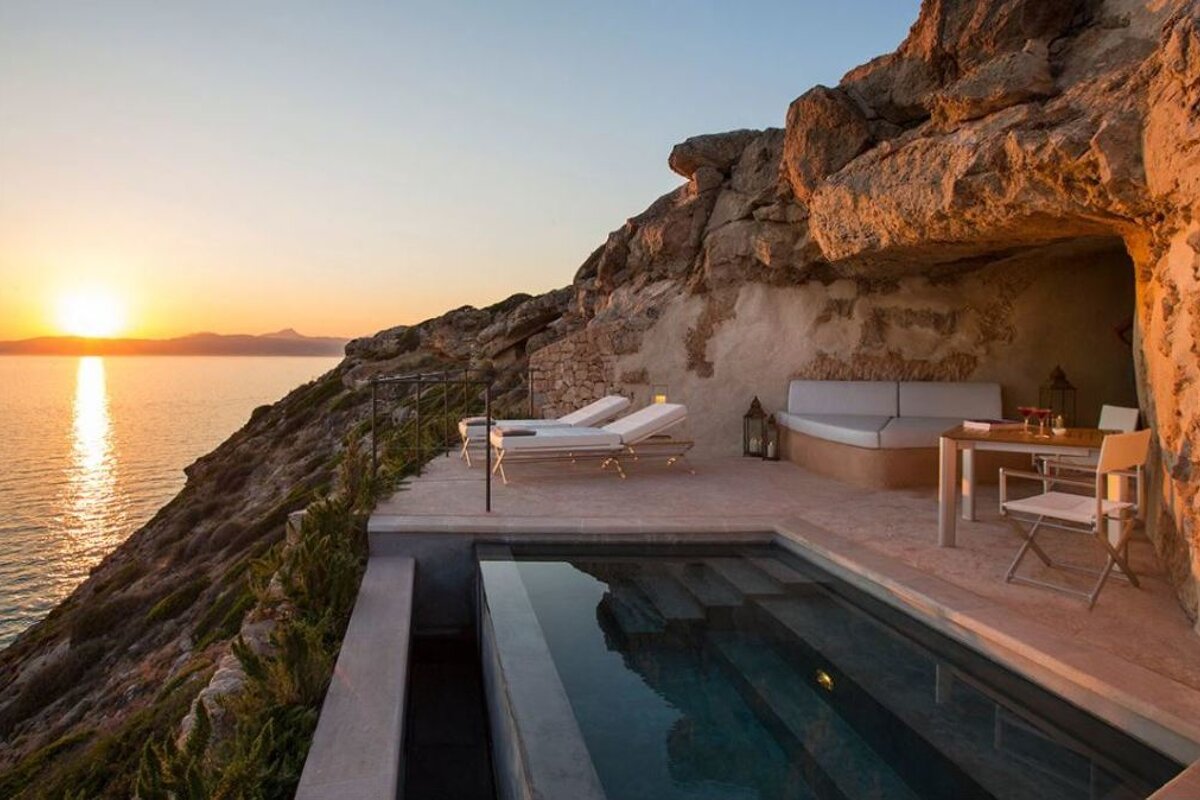 © Cap Rocat Boutique Hotel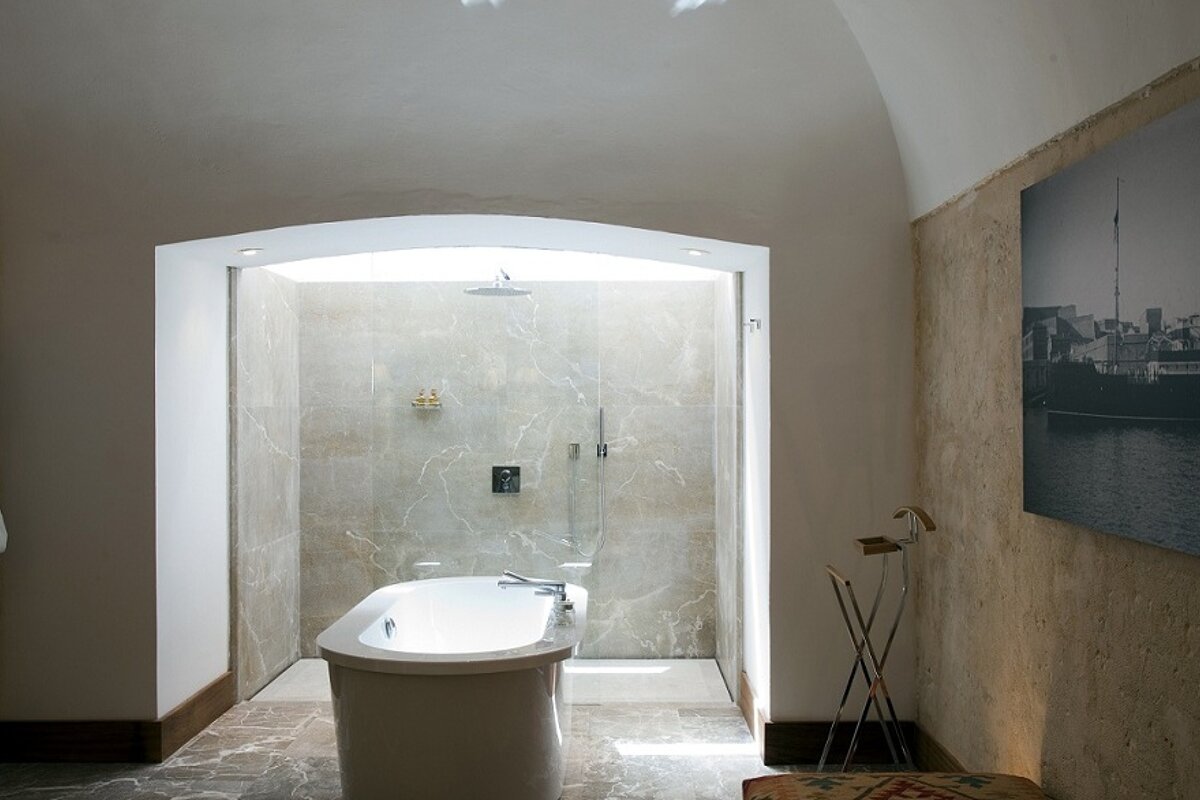 © Cap Rocat Boutique Hotel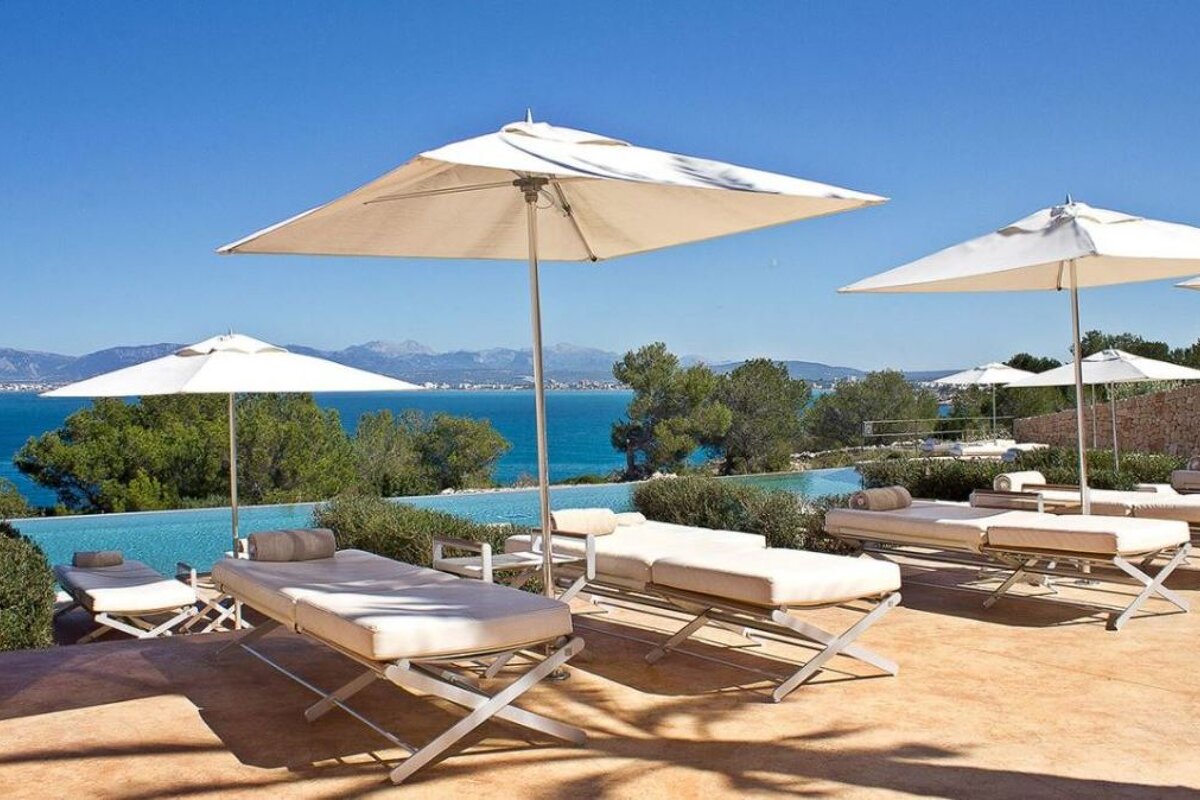 © Cap Rocat Boutique Hotel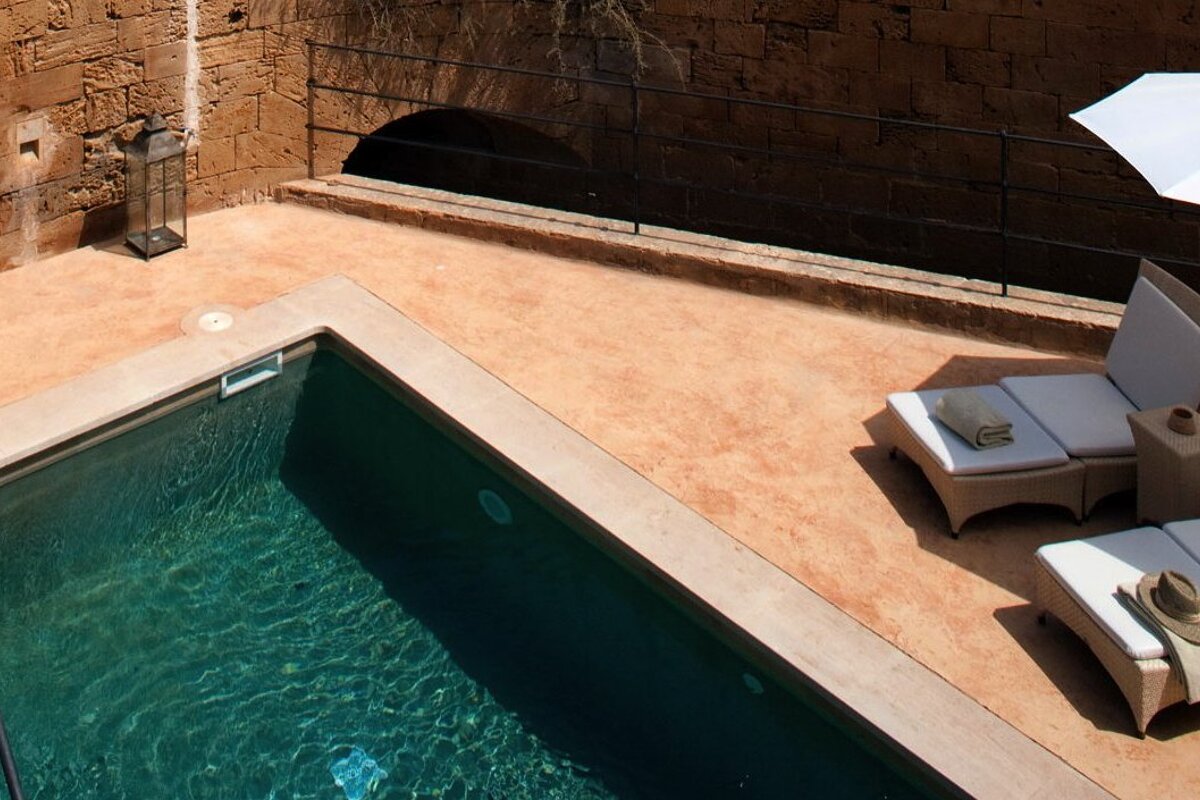 © Cap Rocat Boutique Hotel
© Cap Rocat Boutique Hotel
Cap Rocat Boutique Hotel, Cala Blava
Unique luxury hotel near Palma, set in a former fortress overlooking the bay
A five star boutique hotel situated on a private peninsula in the south-eastern corner of the Bay of Palma.
Once a former 19th century military fortress that has been elegantly refurbished to provide unique accommodation in Mallorca.
Some military touches remain in this sympathetically refurbished retreat – entrance via the drawbridge, and bedrooms in the military quarters and shooting pads. Two restaurants serving Mediterranean cuisine, an infinity pool, direct access to the beach & the sea, free wifi throughout, plus all mod-cons in the rooms brings this old fortress bang up to date.
Created by Antonio Obrador and managed by MHM, this hotel hopes to set a benchmark in eco-tourism. All the original architecture has been preserved, and the restaurants use locally sourced produce. With only 24 rooms (and a no children under 15 policy).
Reviews
380 verified reviews by
"Excellent"
Good to know
"Restaurant could offer better service"
Visitor comments
"Cap Rocat is a high-end luxury hotel built into a 100-year-old old fortress in the pay of Palma - the opening attracted Spanish royals as well as Catherine Zeta-Jones and Michael Douglas. The 22 suites have four-posters, swish marble bathrooms and lovely old arched ceilings. Many rooms also have private terraces with daybeds overlooking the bay. There's an infinity pool amid the battlements and a small, secluded beach near by." - The Times-
"This old military fort is the island's secret gem. Just 20 minutes from the airport, with a 270-degree view of the bay." - Vogue
"This haute-luxe hideaway in a converted fortress at the southern end of Palma Bay is Mallorca's last word in James Bond-style glamour. Chef Victor García works closely with local fisherman - ask him about the catch of the day."
- Condé Nast Traveller
Make love not war at Cap Rocat's former military fort, hidden on a cliff in a peaceful pocket of Palma bay. More heritage site than hotel, the fort's defensive paraphernalia (drawbridge, bunkers, trenches) provide a dramatic setting for pared-down boutique bedrooms, a dazzling infinity pool and two tempting restaurants.- Mr & Mrs Smith
Contact
Address
Carretera d'Enderrocat s/n
07609
Location
Cala Blava, Mallorca